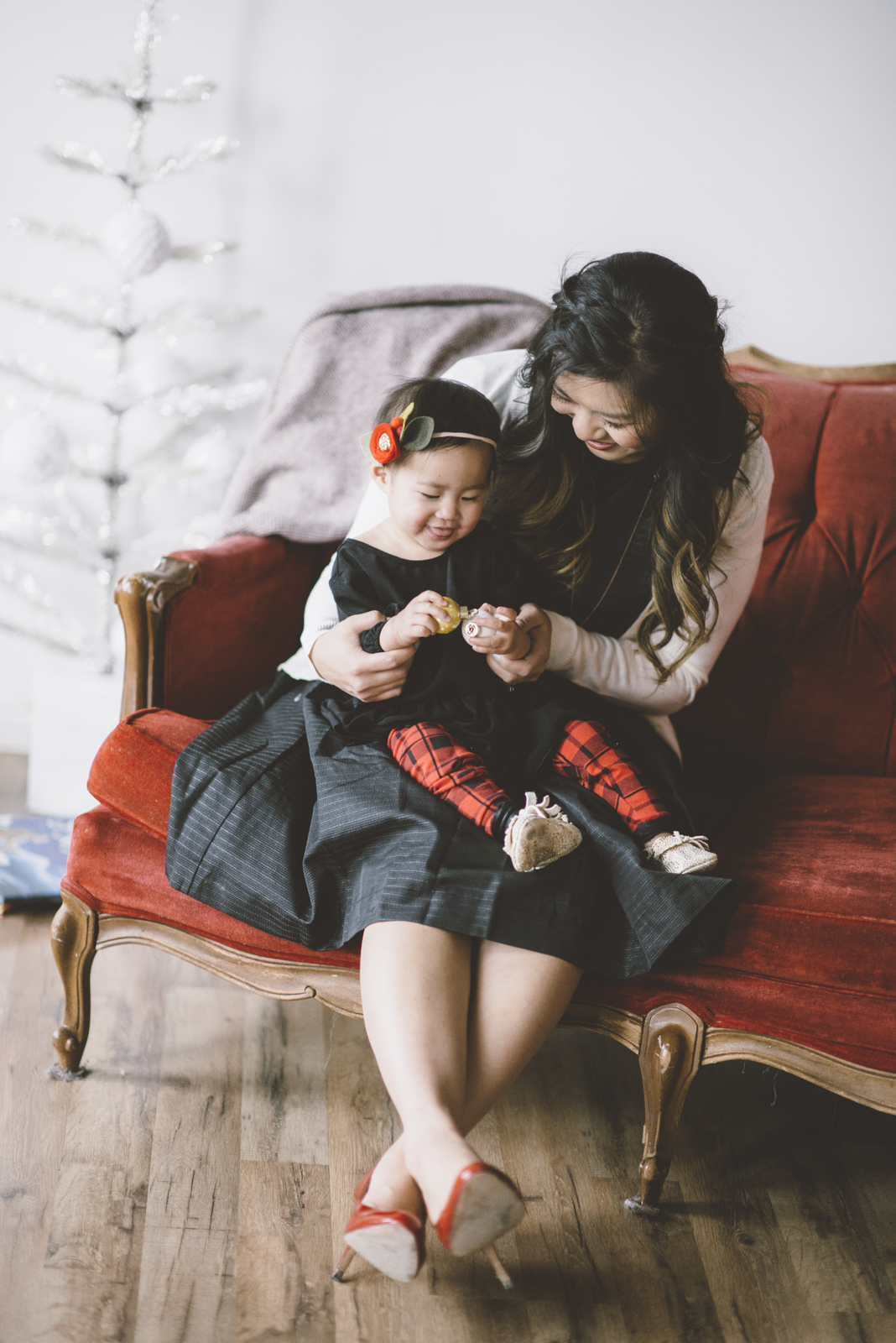 There's just something about when you meet someone for the first time, and you immediately click. Only a few month ago, I got to meet the lovely Dani Marie when I was up in her town for a work trip. We met twice in a two week span and had so much to talk about both times! We both love to share about women's fashion as well as kid's fashion on our blogs. Her little guy King is younger than Vivian, but loads of personality already! For Dani and I, we wanted to show off some of the DownEast Basics holiday clothing items for women. Actually I wouldn't say that either of our outfits are super holiday looking, but they are outfits great for fall or winter as well! I am wearing a little black dress with a white cardigan and of course a pop of red in the shoes! I love Dani also paired neutrals with a pop of a deeper red color. For the little babes, we wanted to show you two ways to style Nicky + Stella plaid leggings for a baby girl and boy. 🙂 Vivian is wearing her leggings with a tunic dress, headband and some moccs. I like this look on her because it's not super fancy, but it's still comfy and stylish. For King, Dani styled him in his leggings with a Christmas baseball tee and some sneakers, but that tee though, LOVE!
My outfit:
Dress c/o DownEast Basics
Cardigan c/o DownEast Basics
Necklace c/o DownEast Basics
Shoes: Corso Como
Vivian's outfit:
Top: Crew & Lu
Leggings c/o Nicky + Stella
Headband: Fancy Free Finery
Moccs: Freshly Picked
Photography by Ashlee Brooke
See Dani Marie and her boy King's outfit details over on her blog!