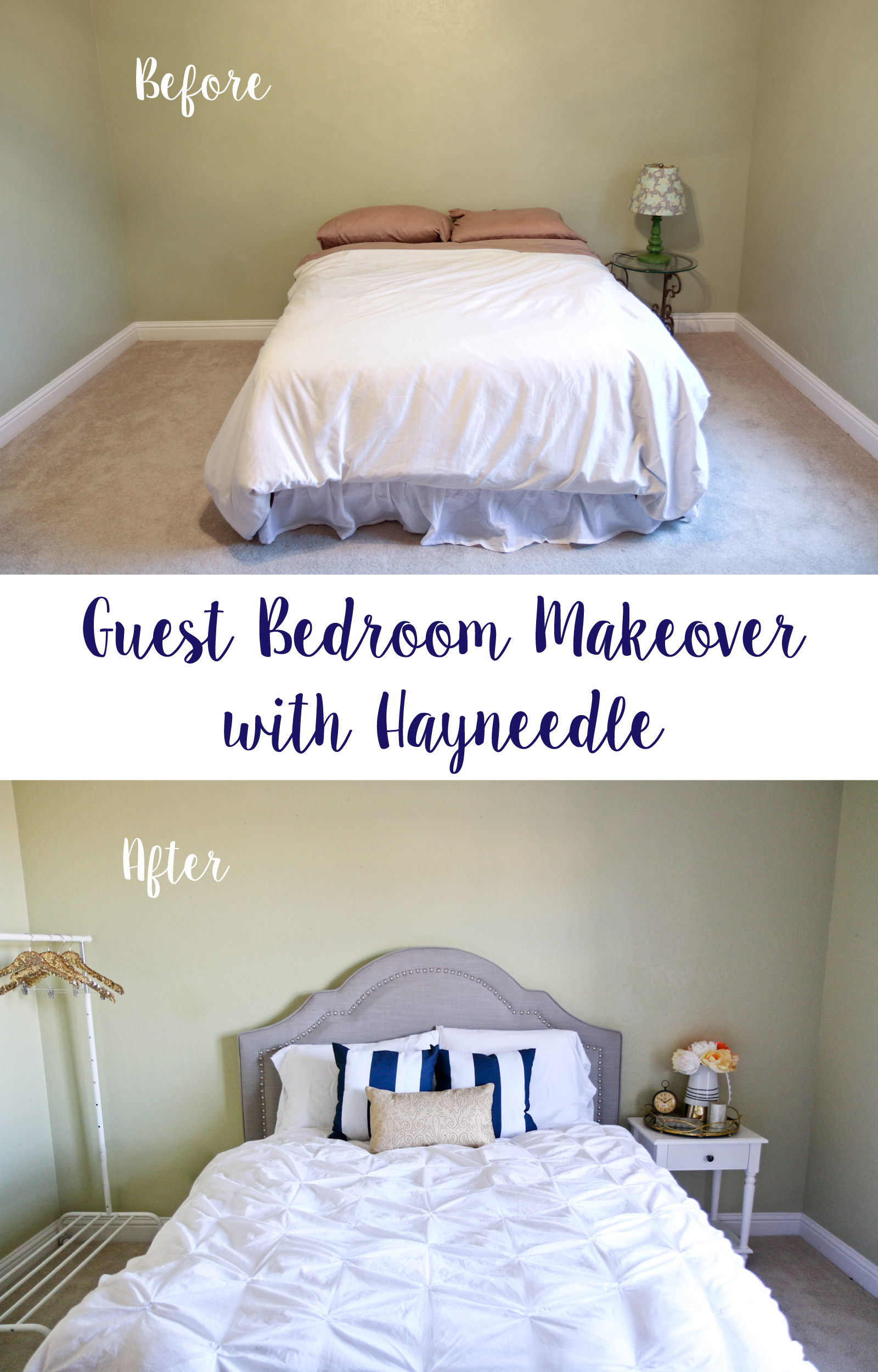 I don't know if you have noticed this, but I have been talking about how to make sure your home is guest ready, a lot lately. And mainly because the holidays is a very popular time to have guests over, although we always love having guests over! So for the past year or so, we've had lots of guests come over to our house and stay with us. We are currently renting our house here in Utah and I don't know if you knew this, but it has 6 bedrooms, YES 6! Slowly but surely, I have been wanting to transition all of our old furniture pieces to something updated and new.
I have partnered with Hayneedle to share our guest bedroom makeover. As you can see in the before, we had a bed, pillows for sleeping, an outdated glass side table, and a floral lamp that I DIYed aged ago. I know guys, it was really boring, kind of embarrassingly boring and totally NOT inviting.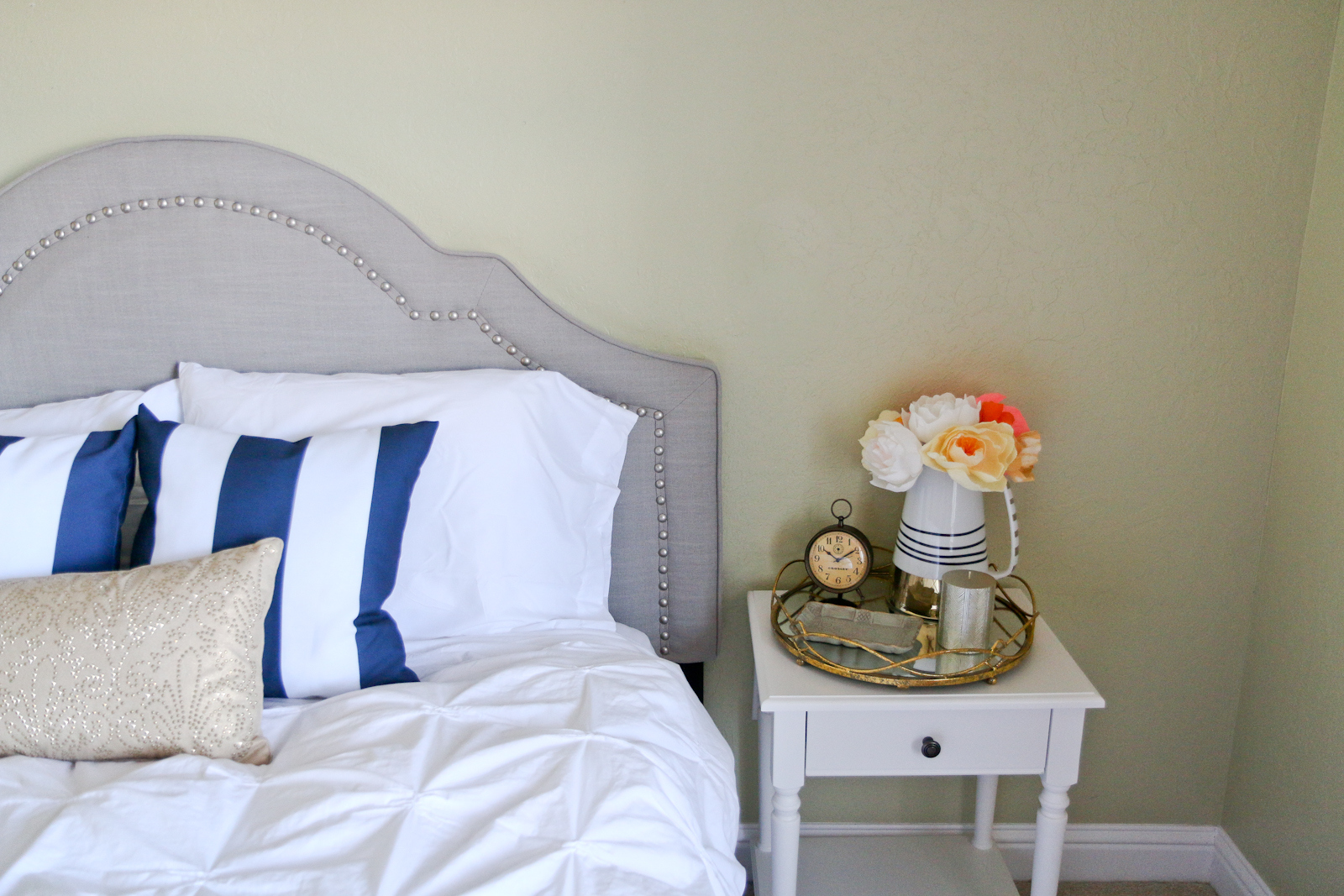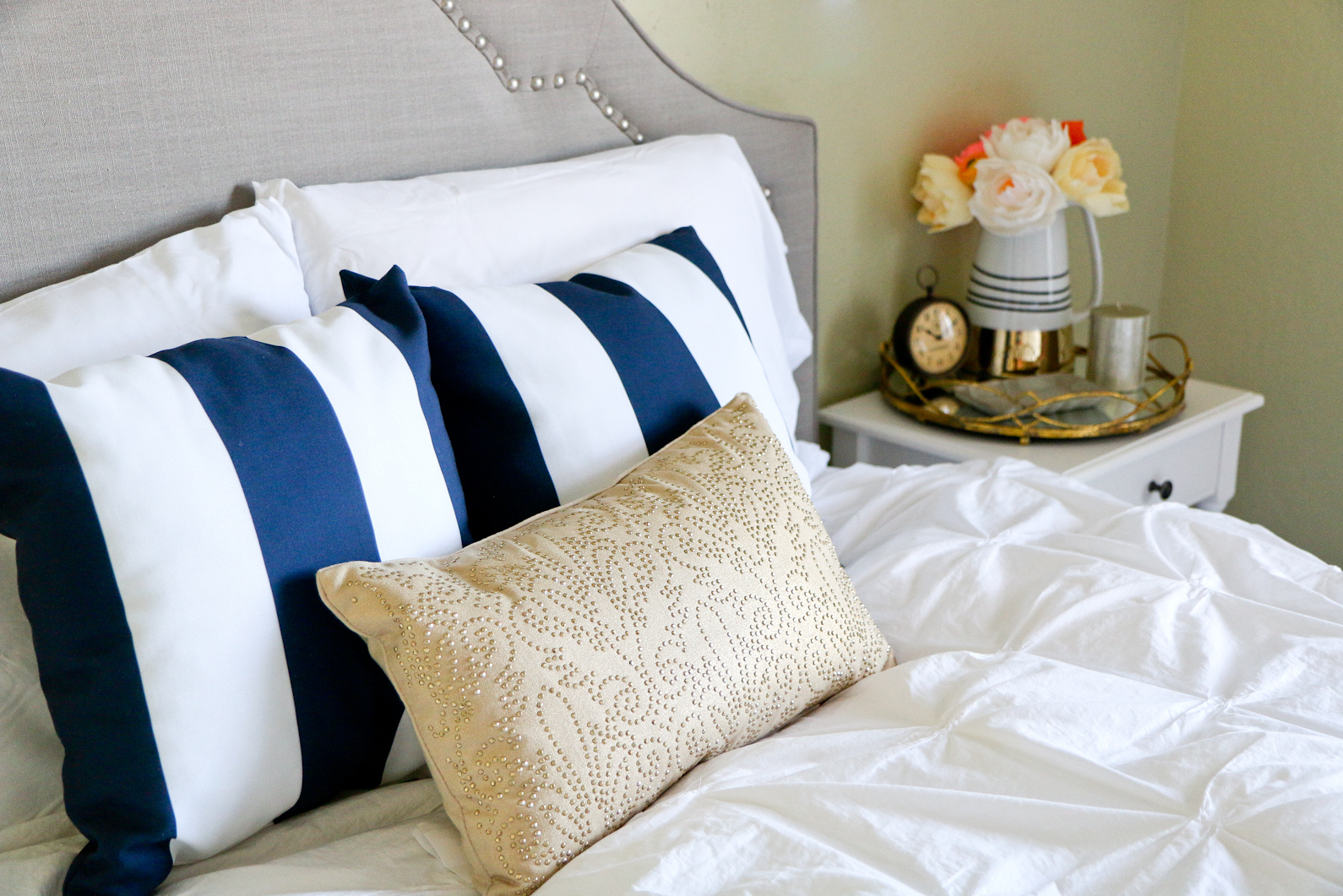 So to really transform this room, I was SO happy to add this gorgeous grey headboard to the bed with a new bed frame. I just love the little metal detailing on it and the shape. I think it really is the stand out piece to the whole makeover. And of course, adding throw pillows can really throw in color and dimension to the decor. I decided to go with these striped navy and white ones and a pretty gold metallic one.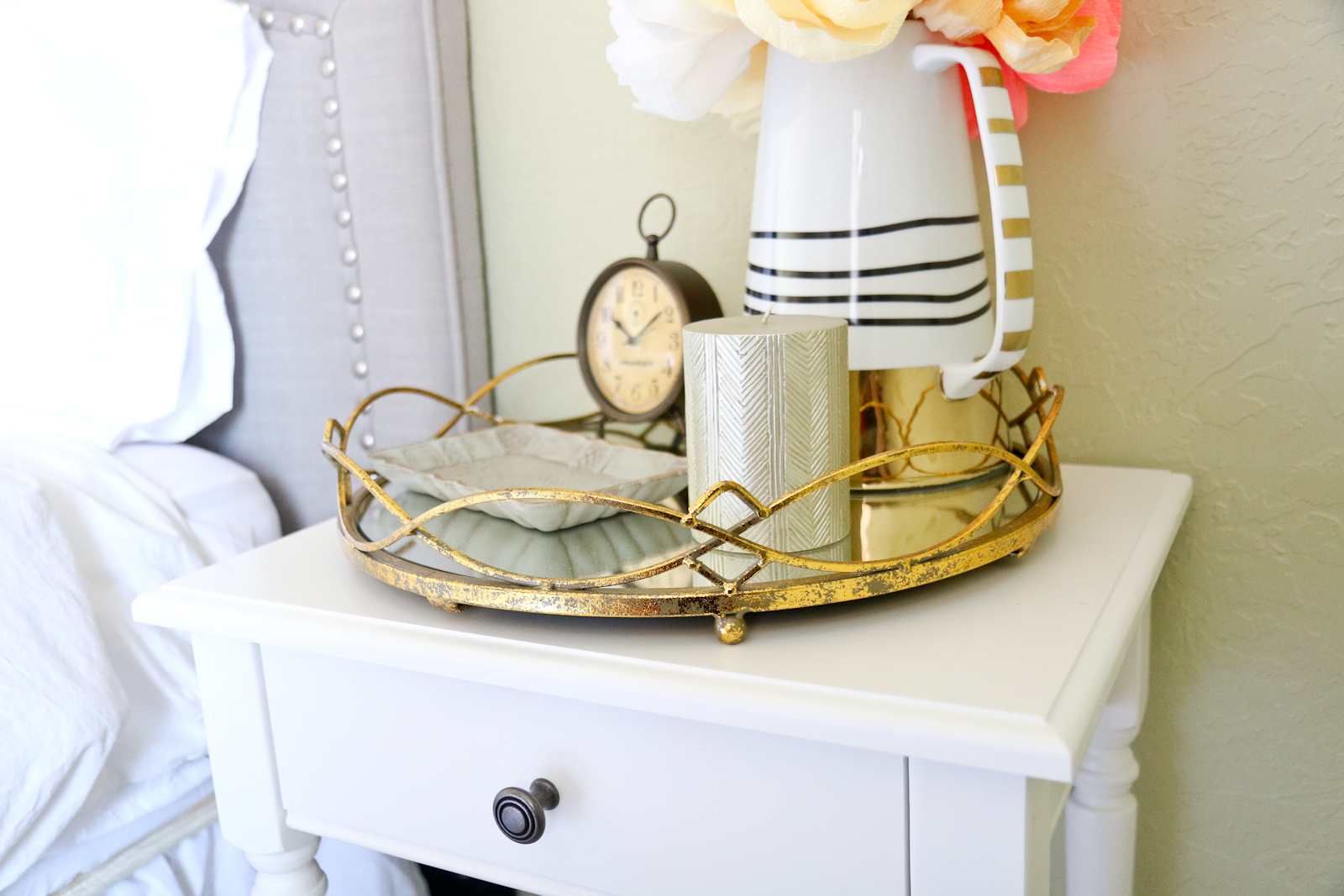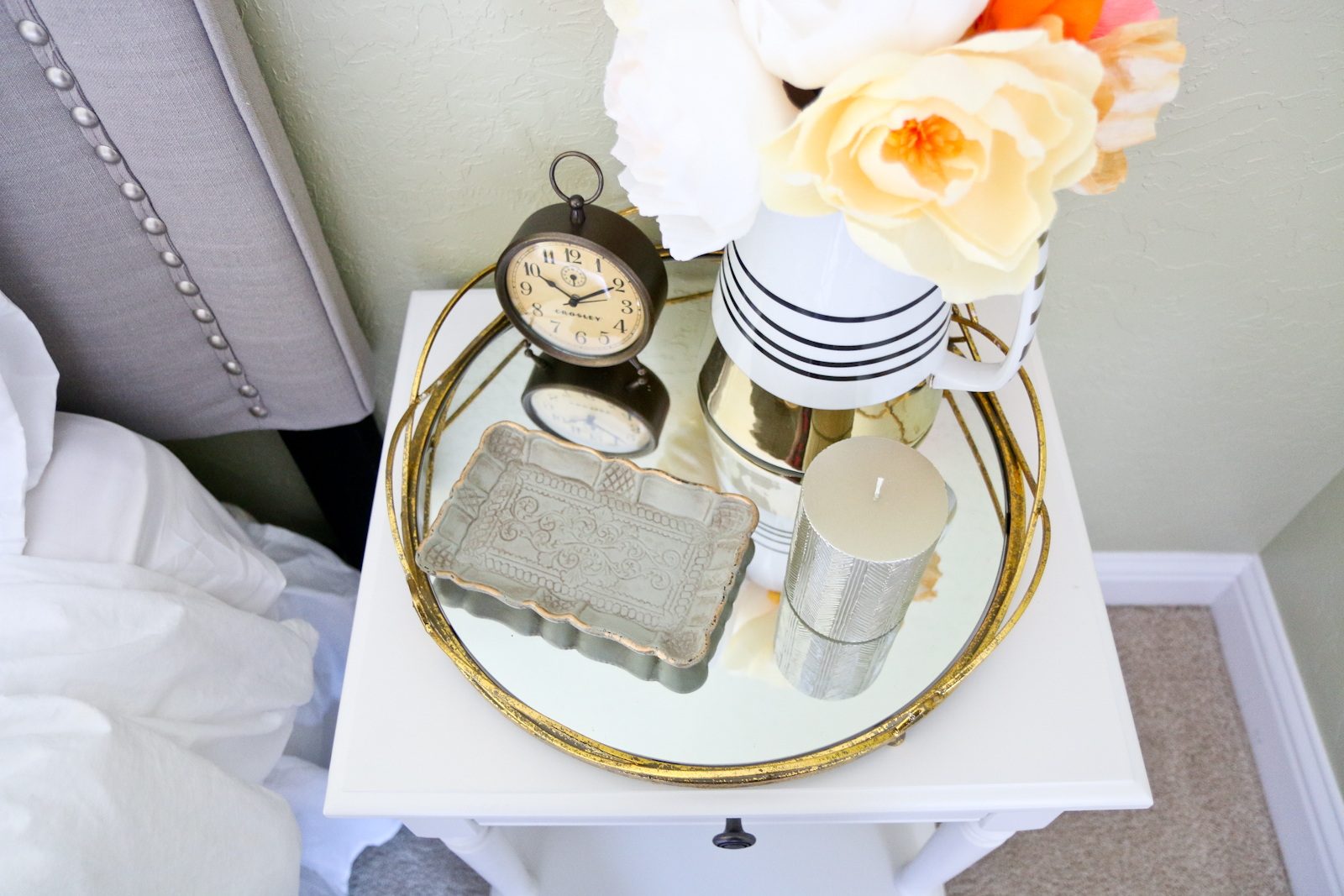 And to tie in all the gold and silver colors I've added to the bed, I've added this gold mirrored tray to a white nightstand. UM, I love this tray so much and the package actually came with TWO so I still need to decide where to put the other one, probably my own room! 🙂 I really love how big the tray is and how perfect it is for storing nightstand necessities.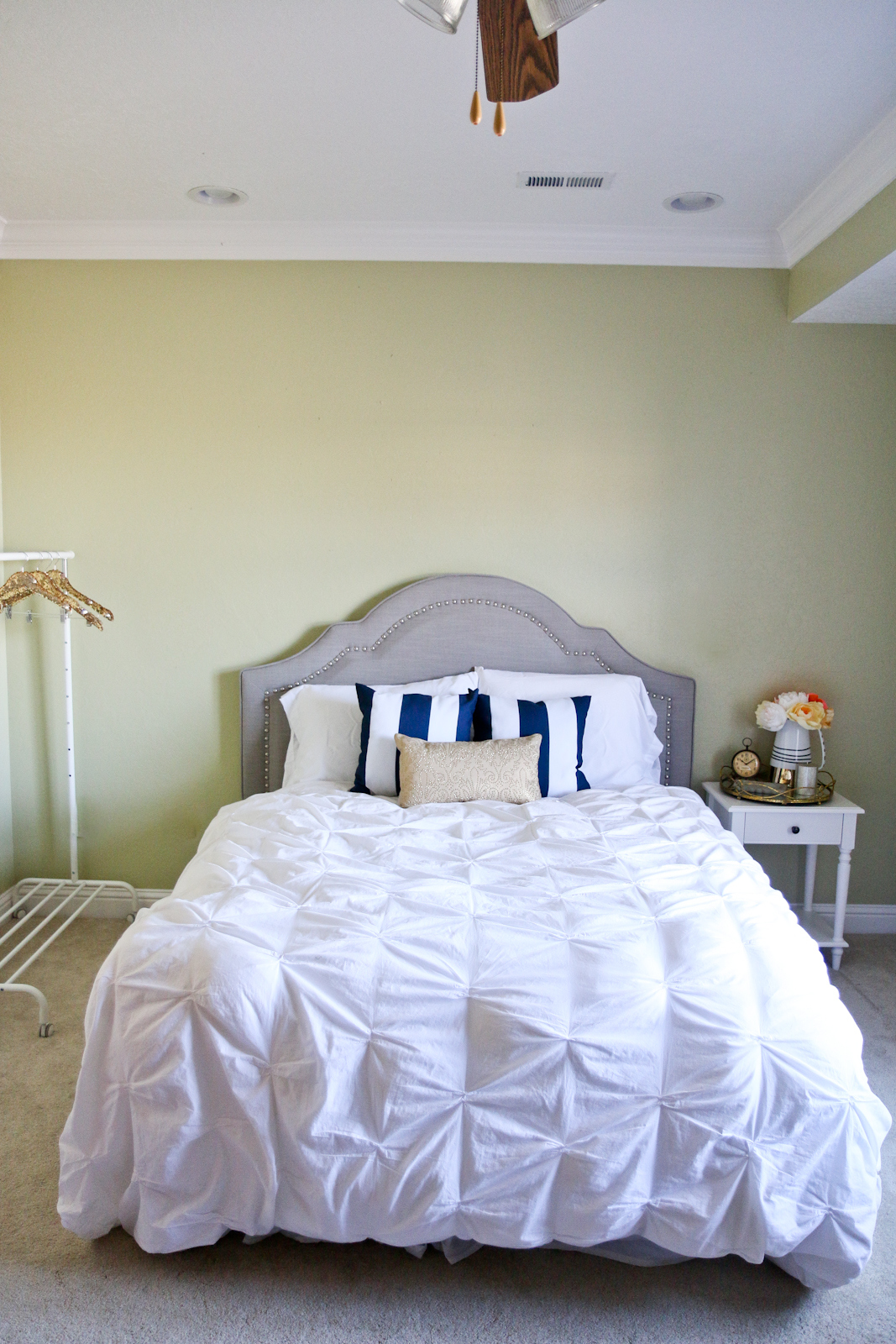 I wouldn't say the room is complete yet, but it is getting there, and it already looks SO much better! Anyone want to come over and visit? You know, I hear Utah is great for winter sports… 😉 Hayneedle has some of the great decor pieces for redoing or updating your whole house, so make sure to keep them in mind when doing any home decorating!