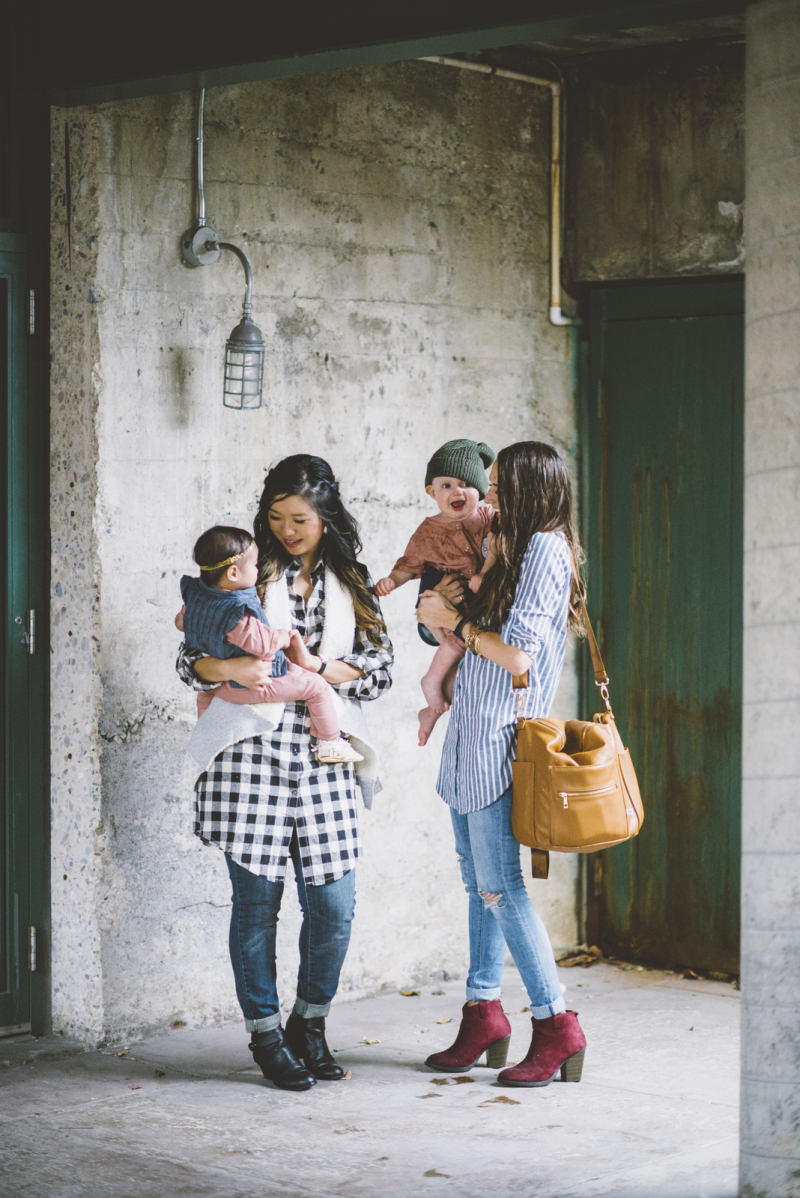 I'm excited to bring you another look with Dani Marie today and her little King in some casual outfits for mamas and littles inspiration! We partnered with one of my fave Utah local shops for women, And my little girl Vivian and her little boy King both styled the Fin and Vince Sup Romper two ways. I usually dress Vivian up pretty girly, but it is also fun to see her wear some more unisex type styles as well. Of course, I still have to slap a headband on her or else she would be mistaken for a girl (this totally happened on our recent trip to Ohio, this other dad kept calling Vivian a "he" even though she was wearing a dress gosh darnit)! These two little munchkins really did have some fun together, especially since there was a light drizzle of rain which I feel like kids are always amazed in wonderment over!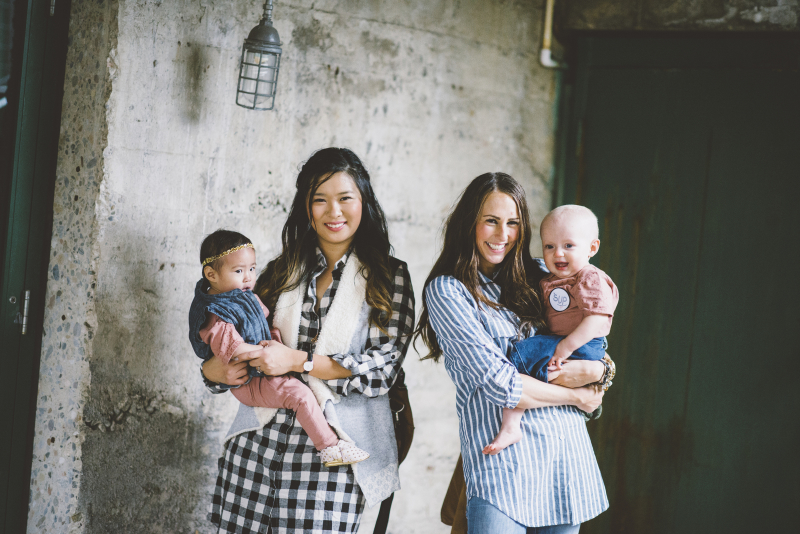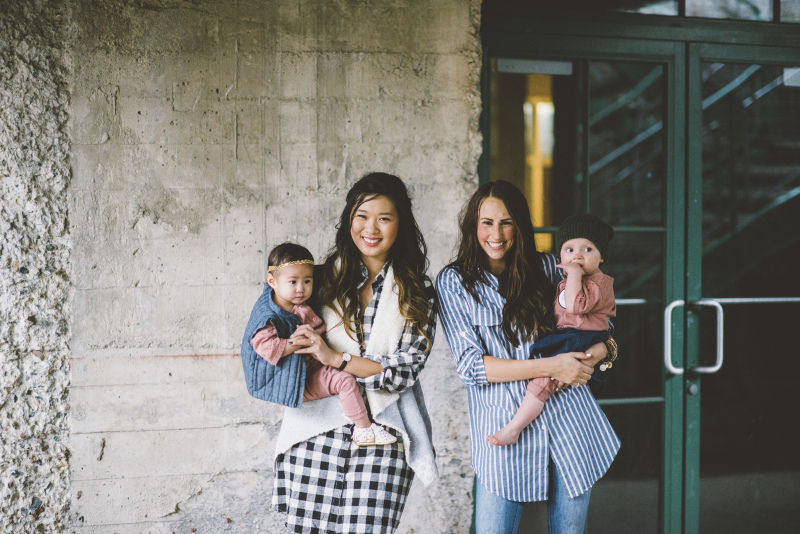 My outfit:
Top c/o Ruby Claire Boutique
Vest c/o Ruby Claire Boutique
Jeans: Tummy Trimmer Denim
Boots: Cents of Style
Bag: Fawn Design
Hair styled by Tanglez Hair and Makeup
Vivian's outfit:
Romper c/o Fin and Vince
Shoes: Freshly Picked
Vest: Tea Collection
Headband: Garden of Arden
Photography by Ashlee Brooke Photography
Don't forget to head over to Dani Marie blog to see her and her son's outfit details!