This post was sponsored by Deseret Industries, but all opinions expressed are my own.

Because it's holiday sweater season, I couldn't let the year go by without showing you 3 ways to style a holiday sweater… so that it is actually stylish! 🙂 I'm always up for a styling challenge and I hope to inspire you bust out this holiday sweaters and wear them proud for whatever holiday sweater parties you might be invited to! I picked up my sweater from my local Deseret Industries Thrift Store, and got to styling!

1. Casual – Holiday sweater with graphic tee and jeans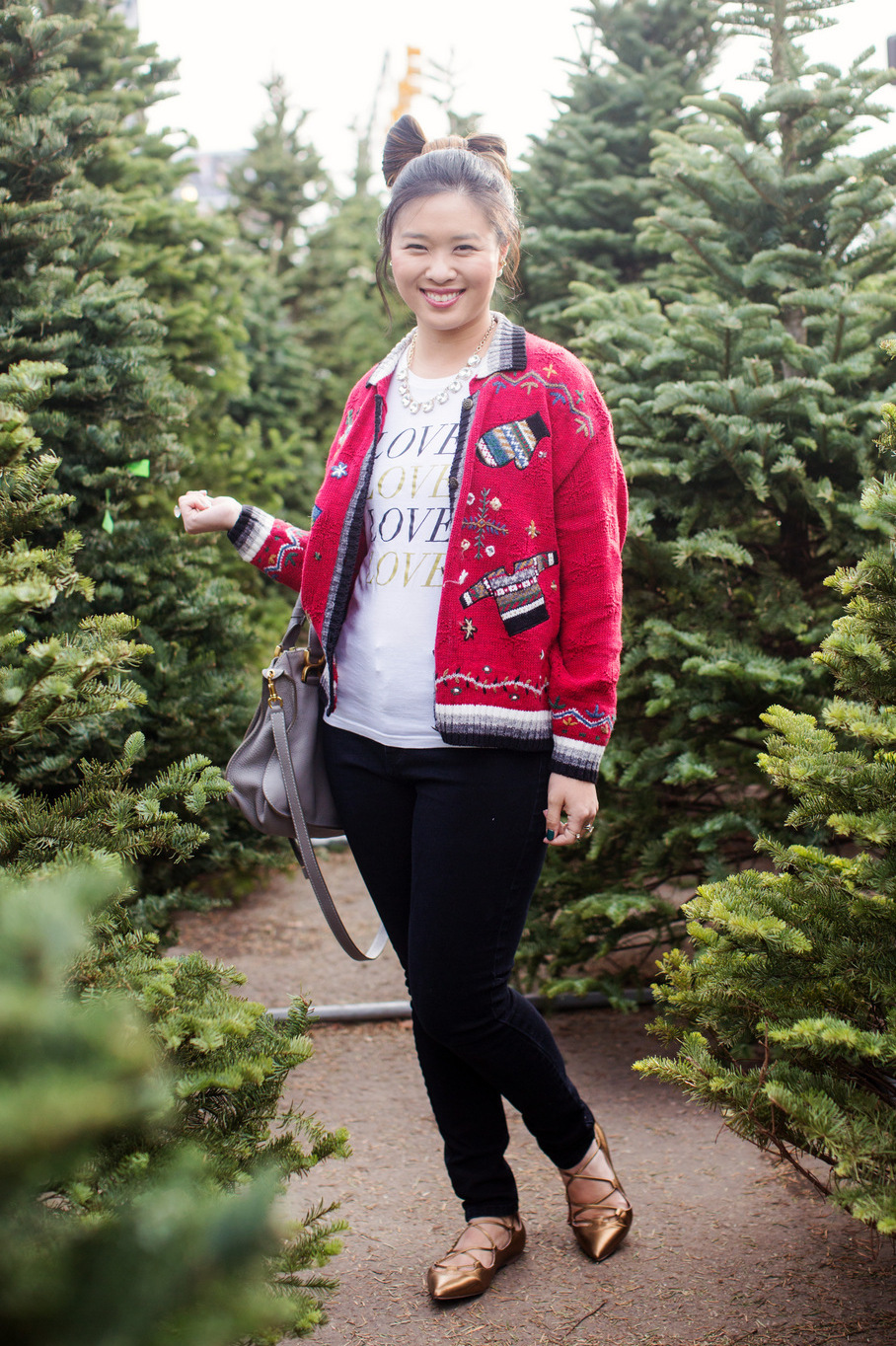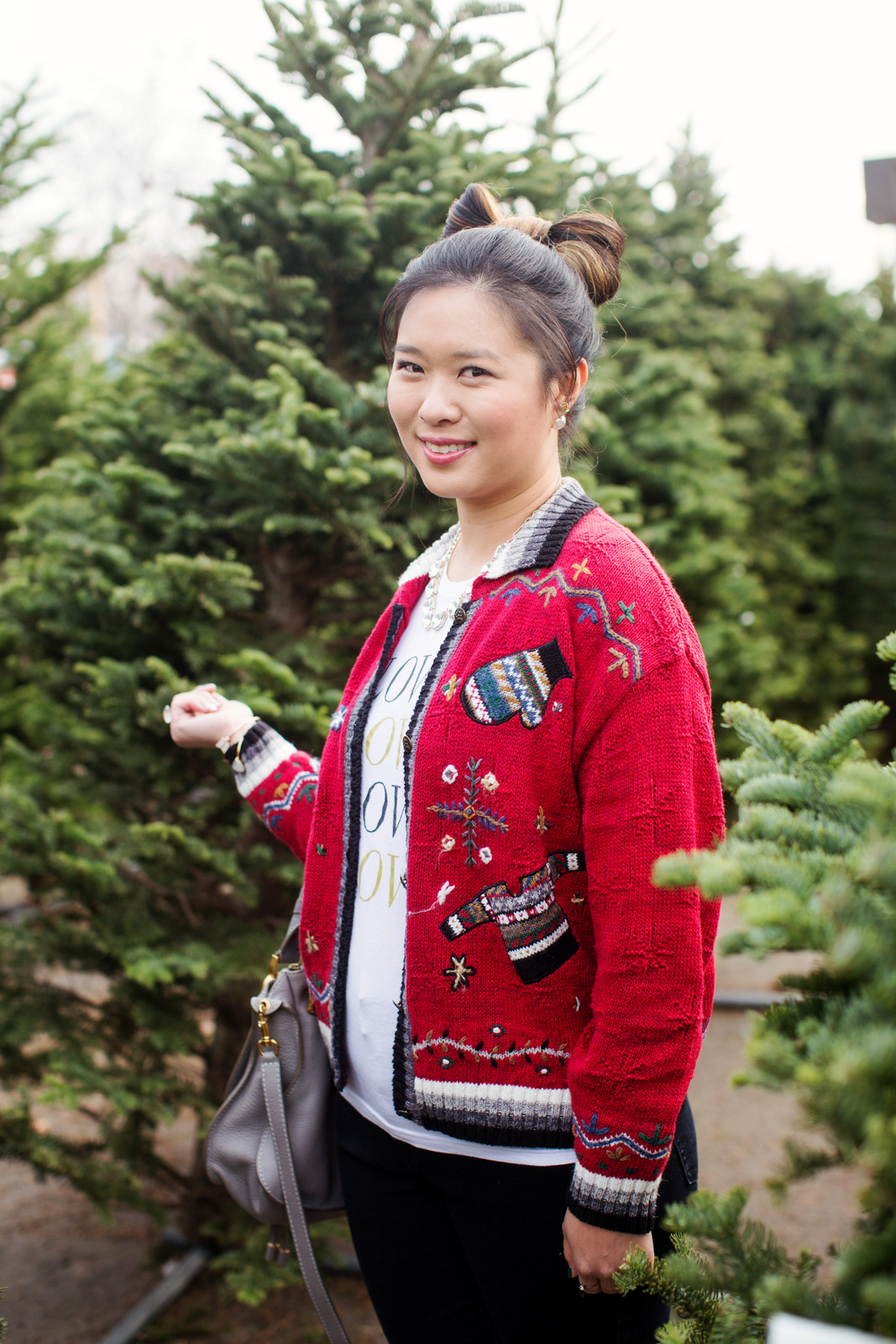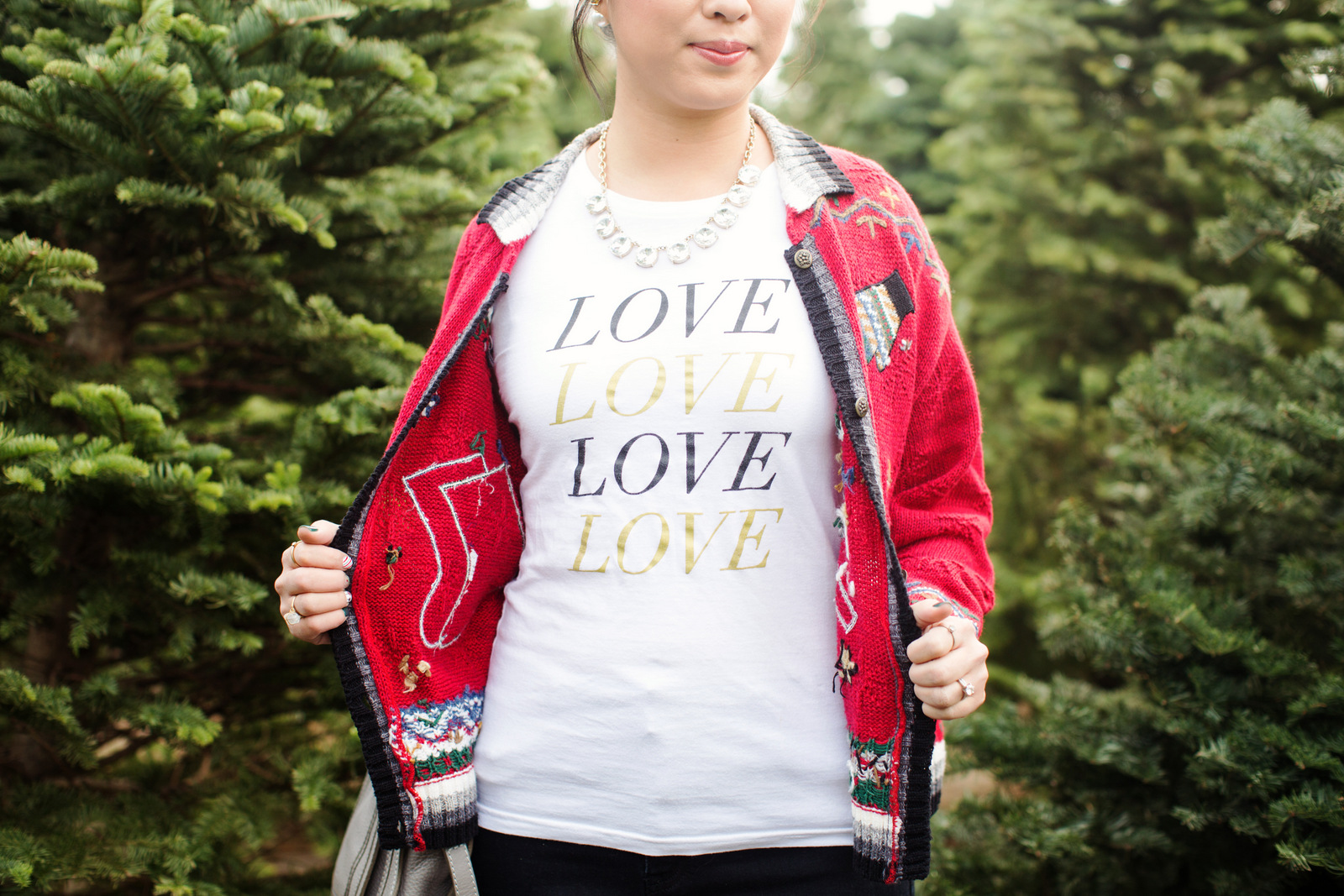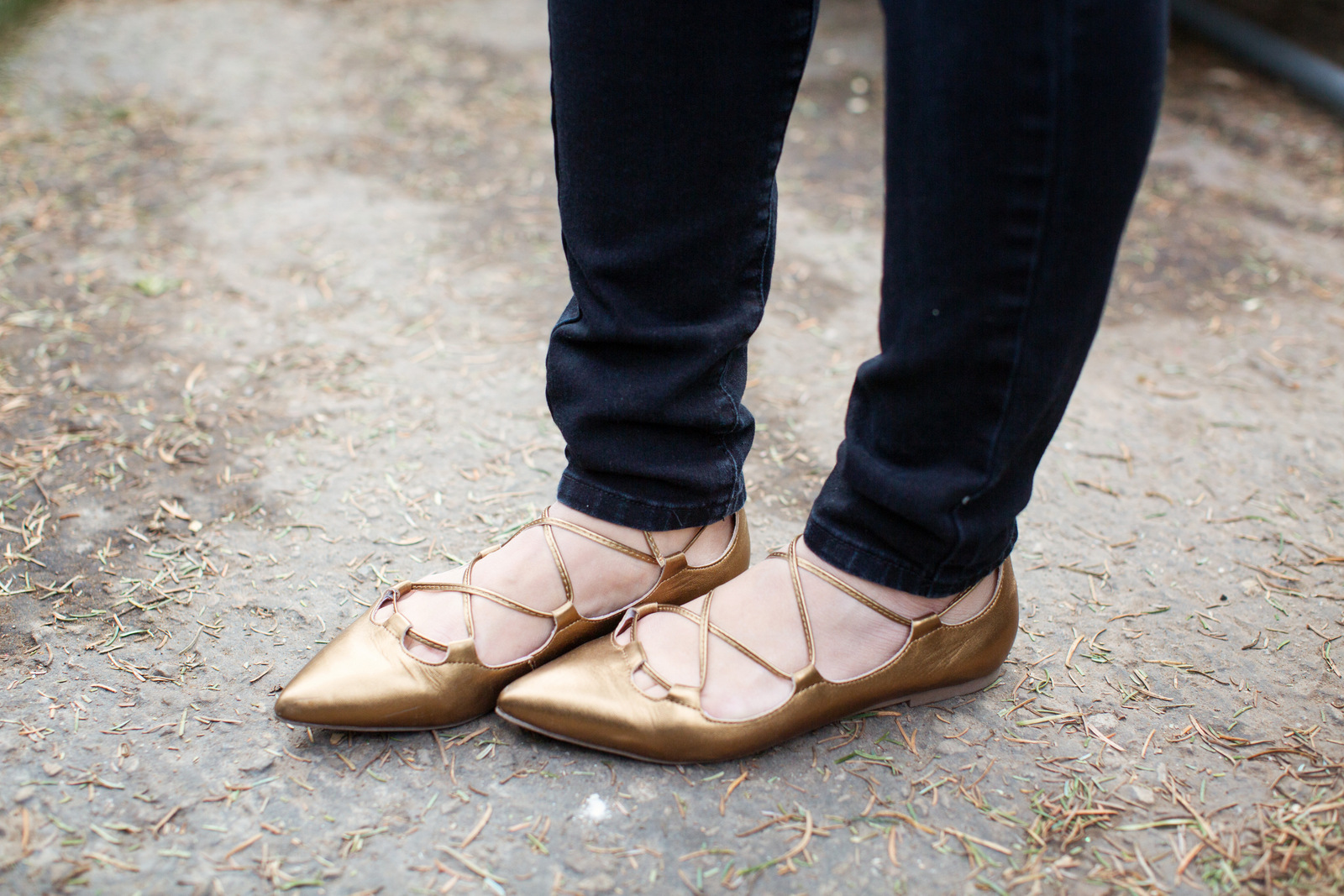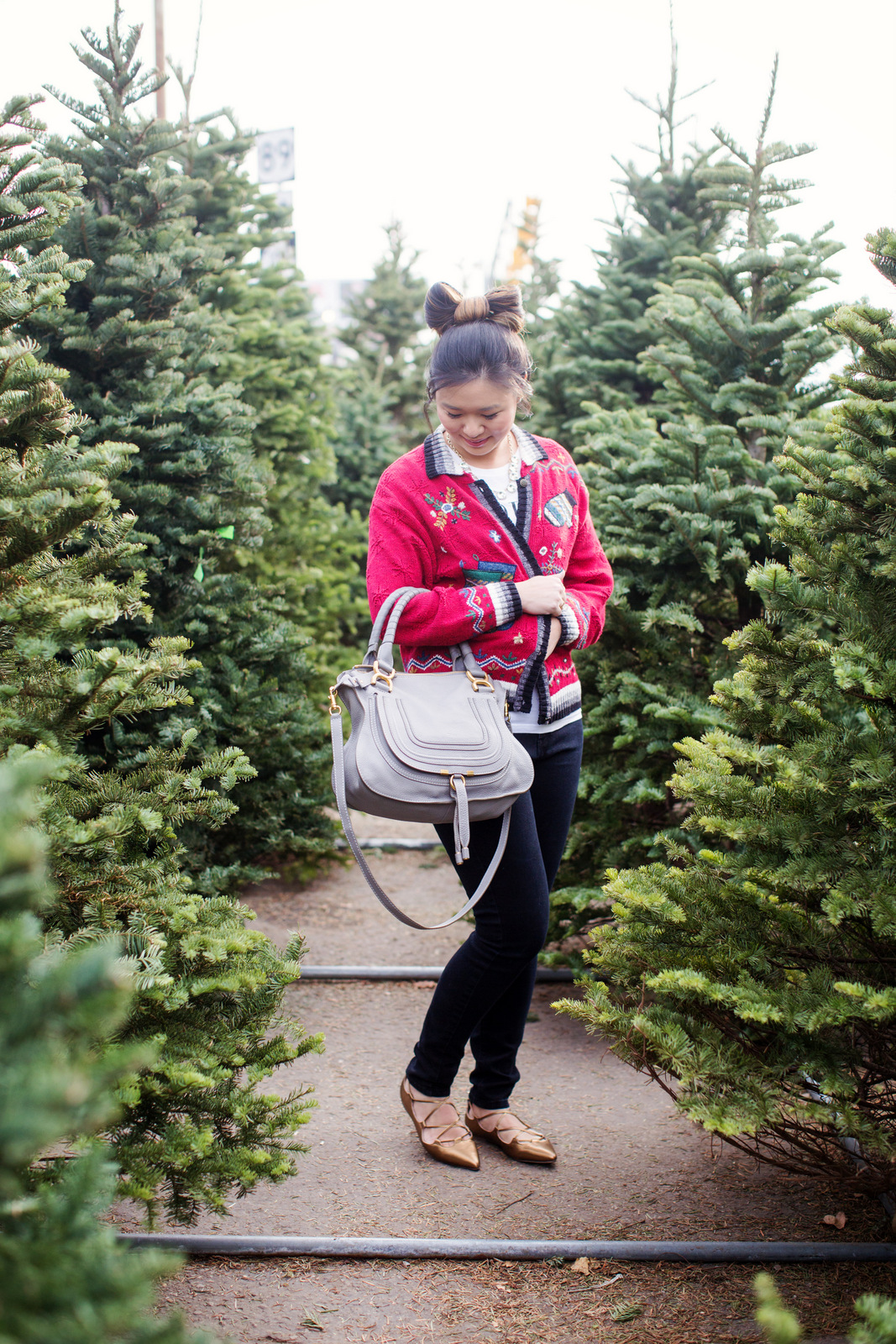 For my first look, I wanted to show you a casual way to wear your holiday sweater. I like that my sweater is like a cardigan sweater so that I could wear it with a graphic tee underneath. Of course jeans and flats are the epitome of casual so I worked those in as well. I love how the gold shoes go with the gold wording on my tee, ties it all together!
2. Party – Holiday sweater with tee and midi skirt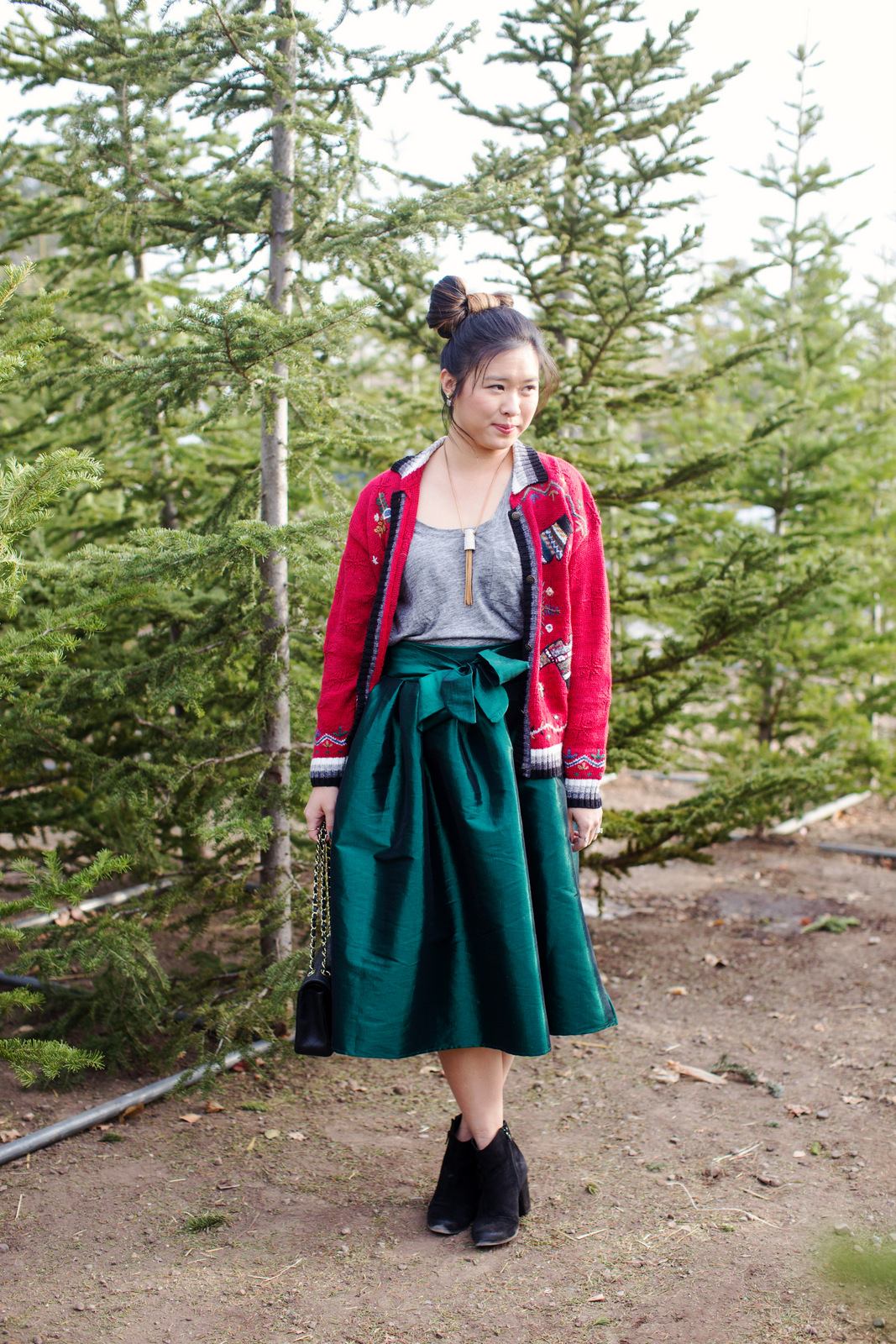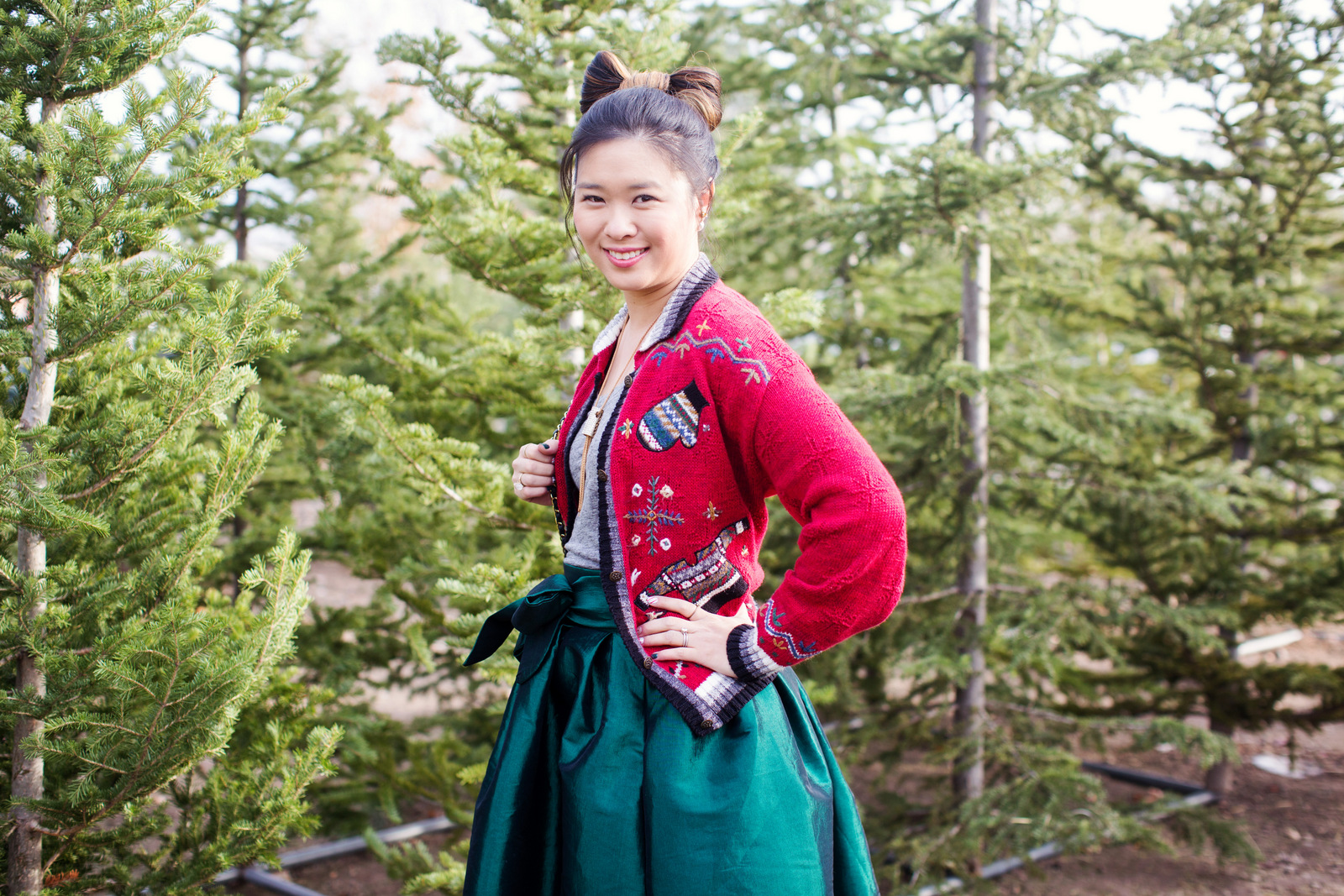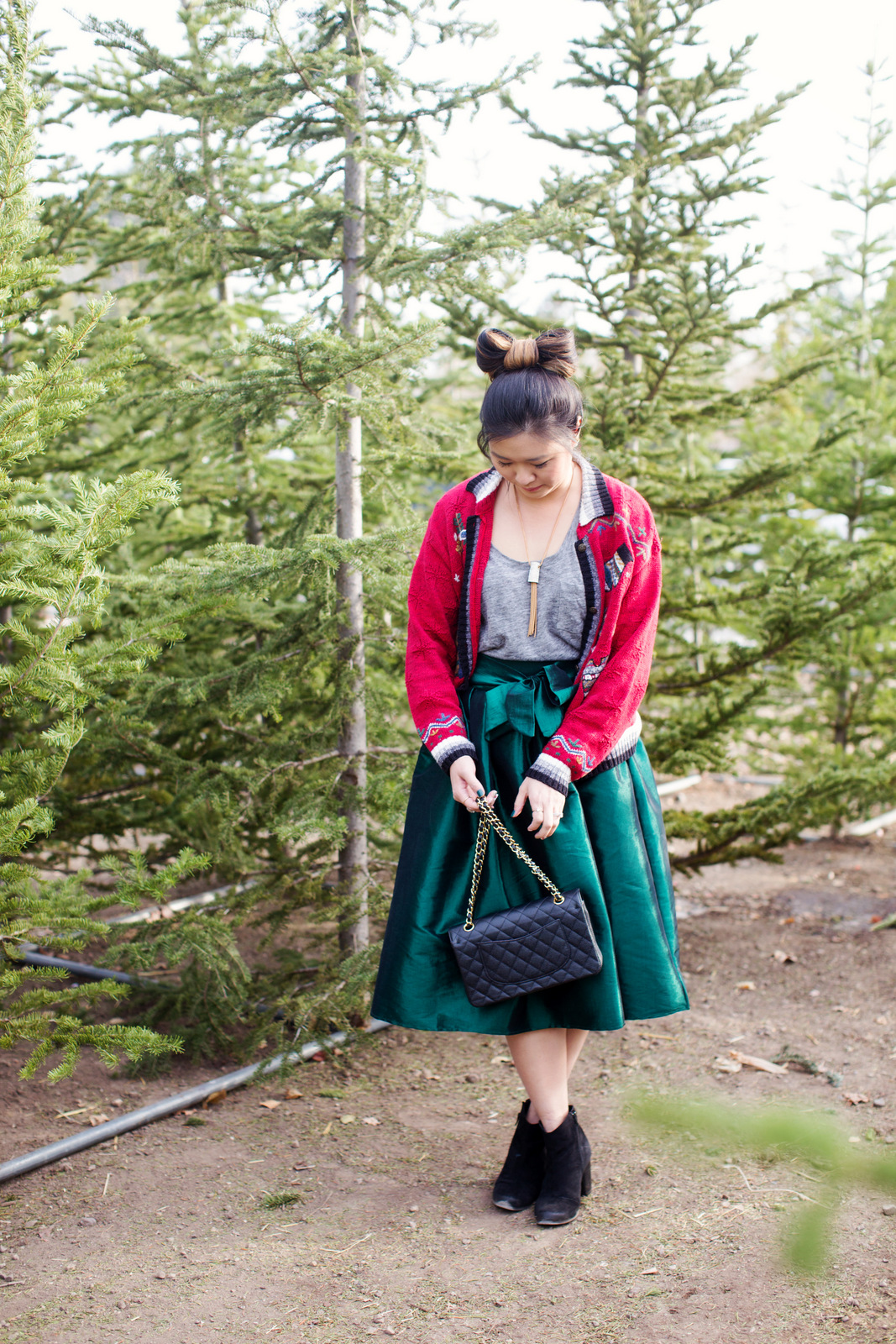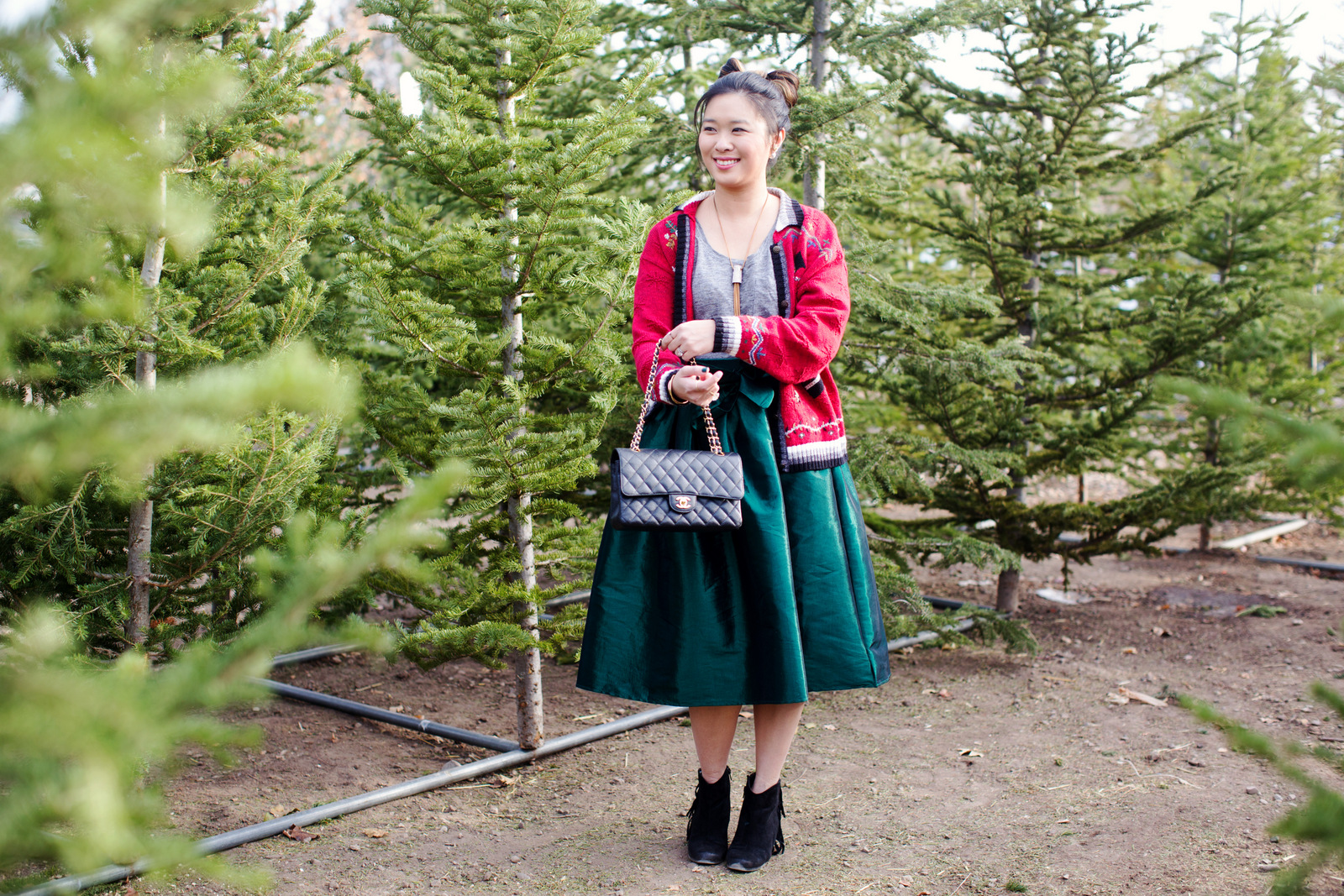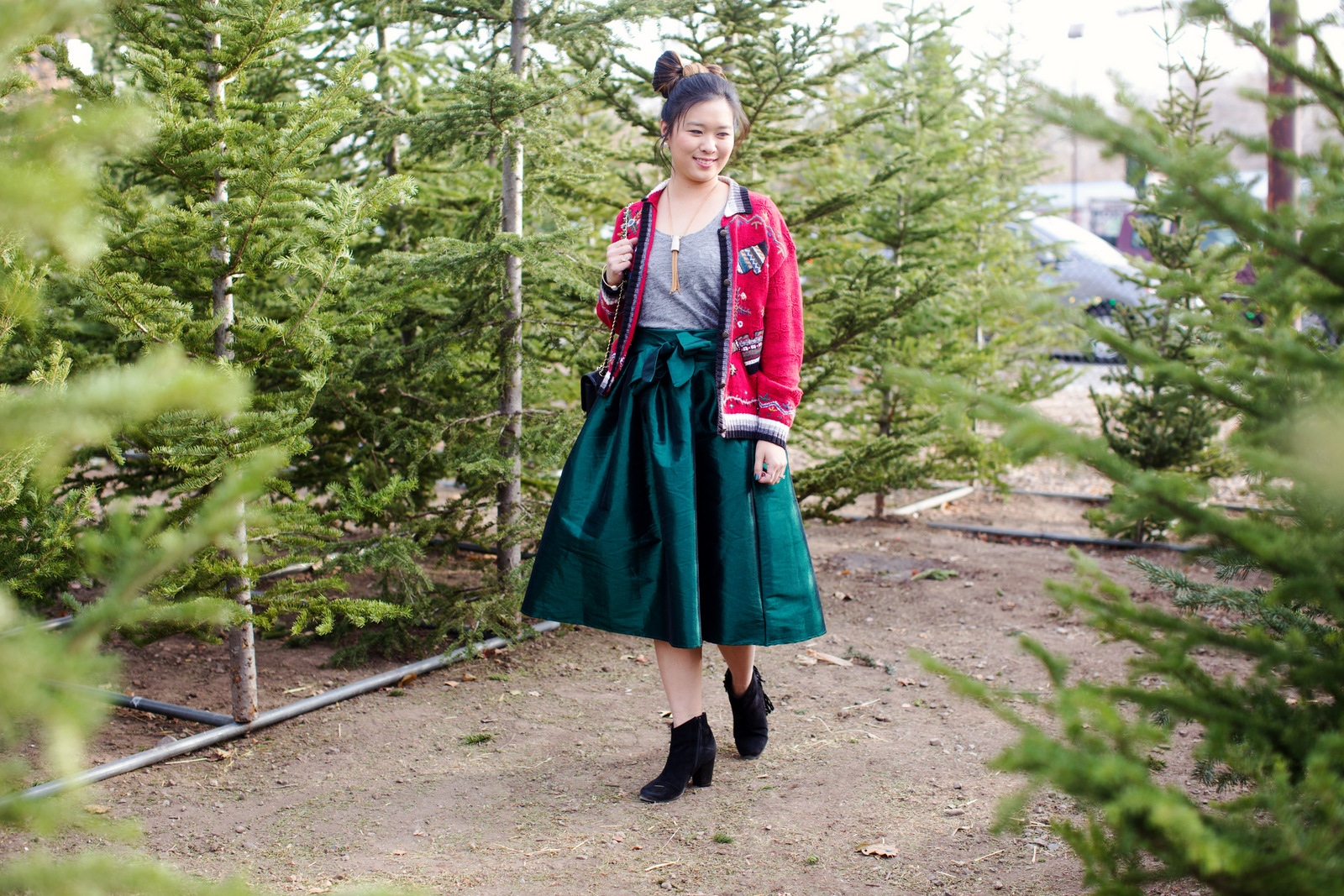 I know I've worn this skirt a ton lately, but there is no better time than the holidays! So I wore my sweater over a plain grey tee, midi skirt and boots. Because this look is a fun party look, I brought out my favorite fancy bag to go along with it.
3. Business – Holiday sweater over dress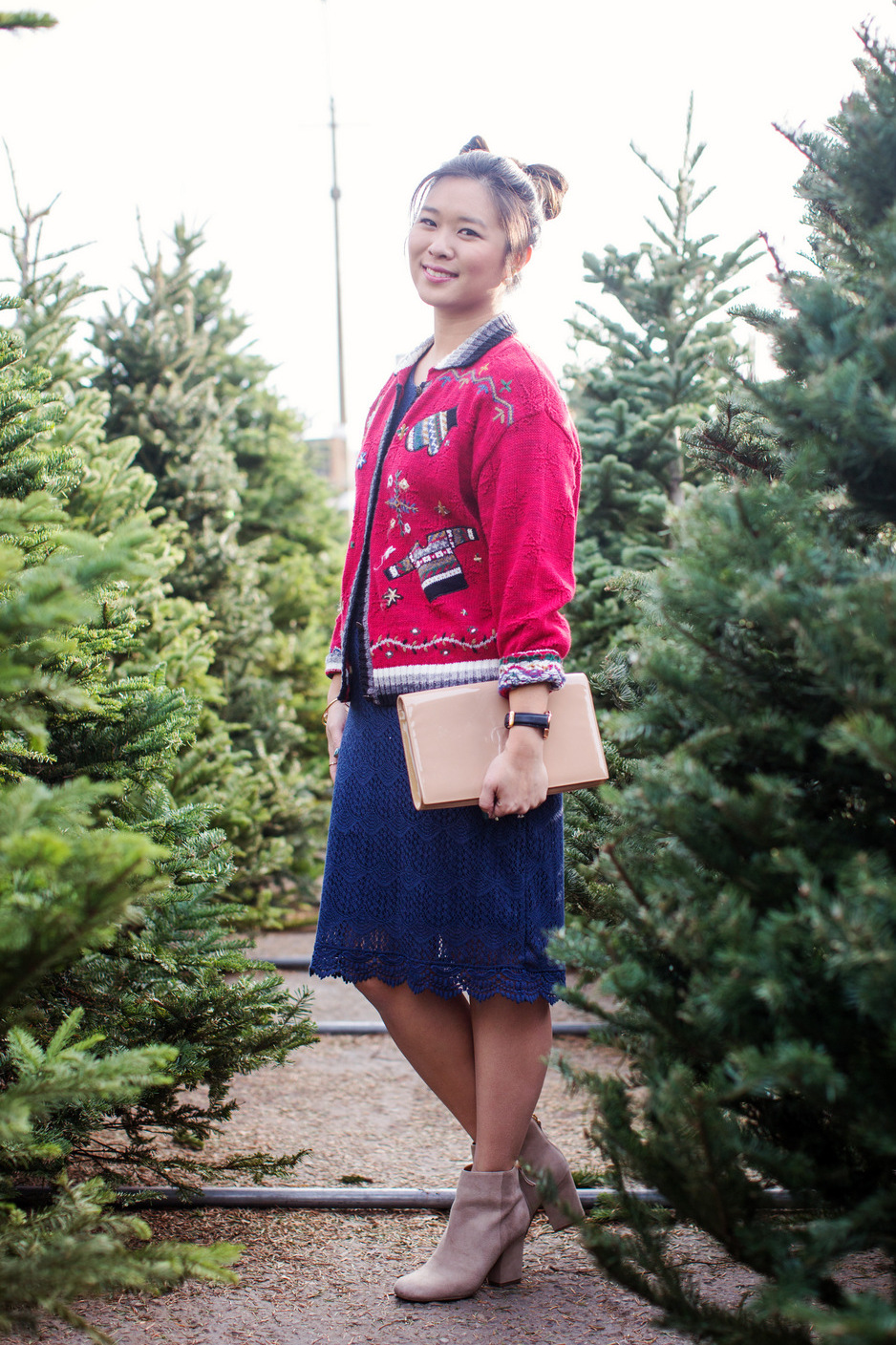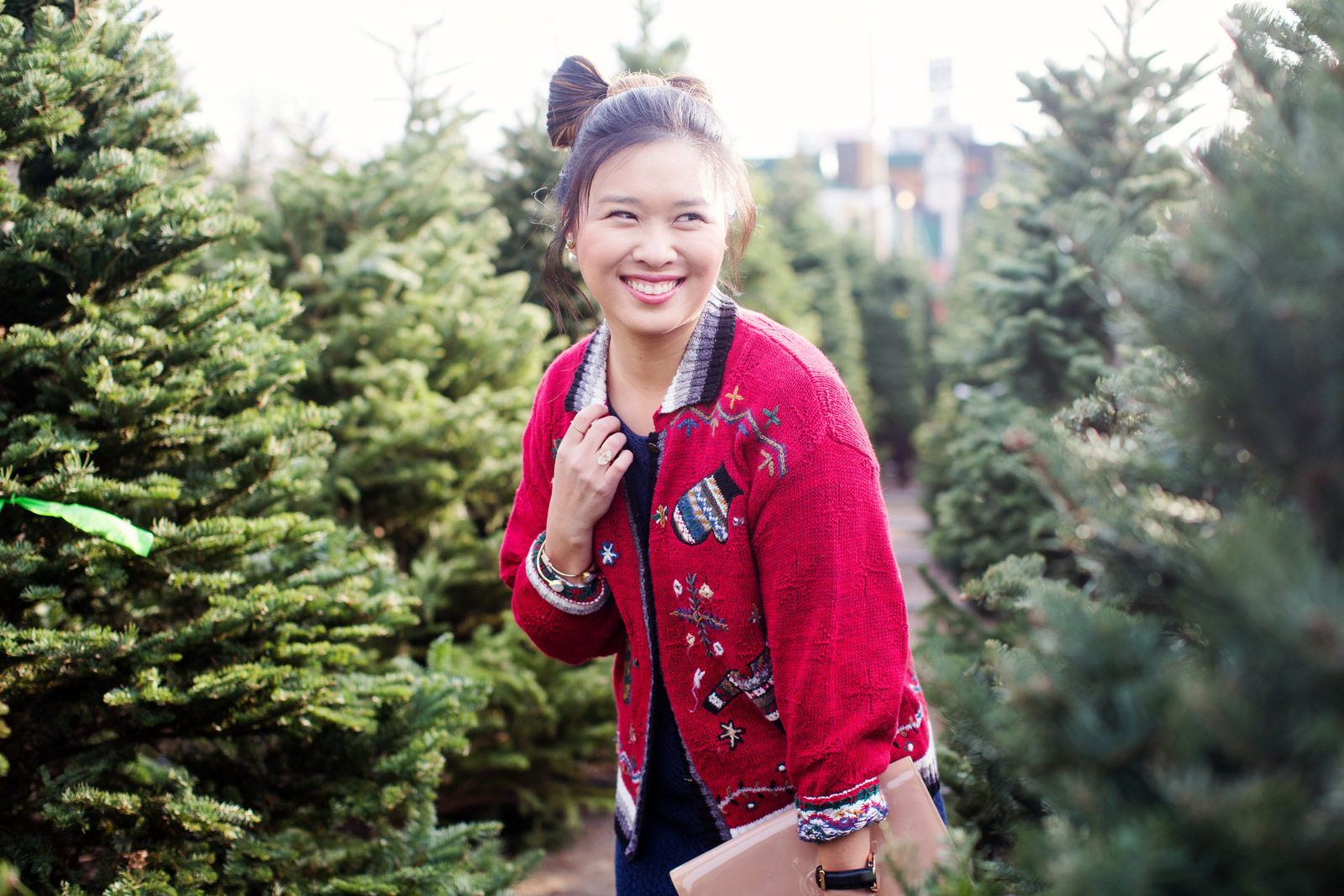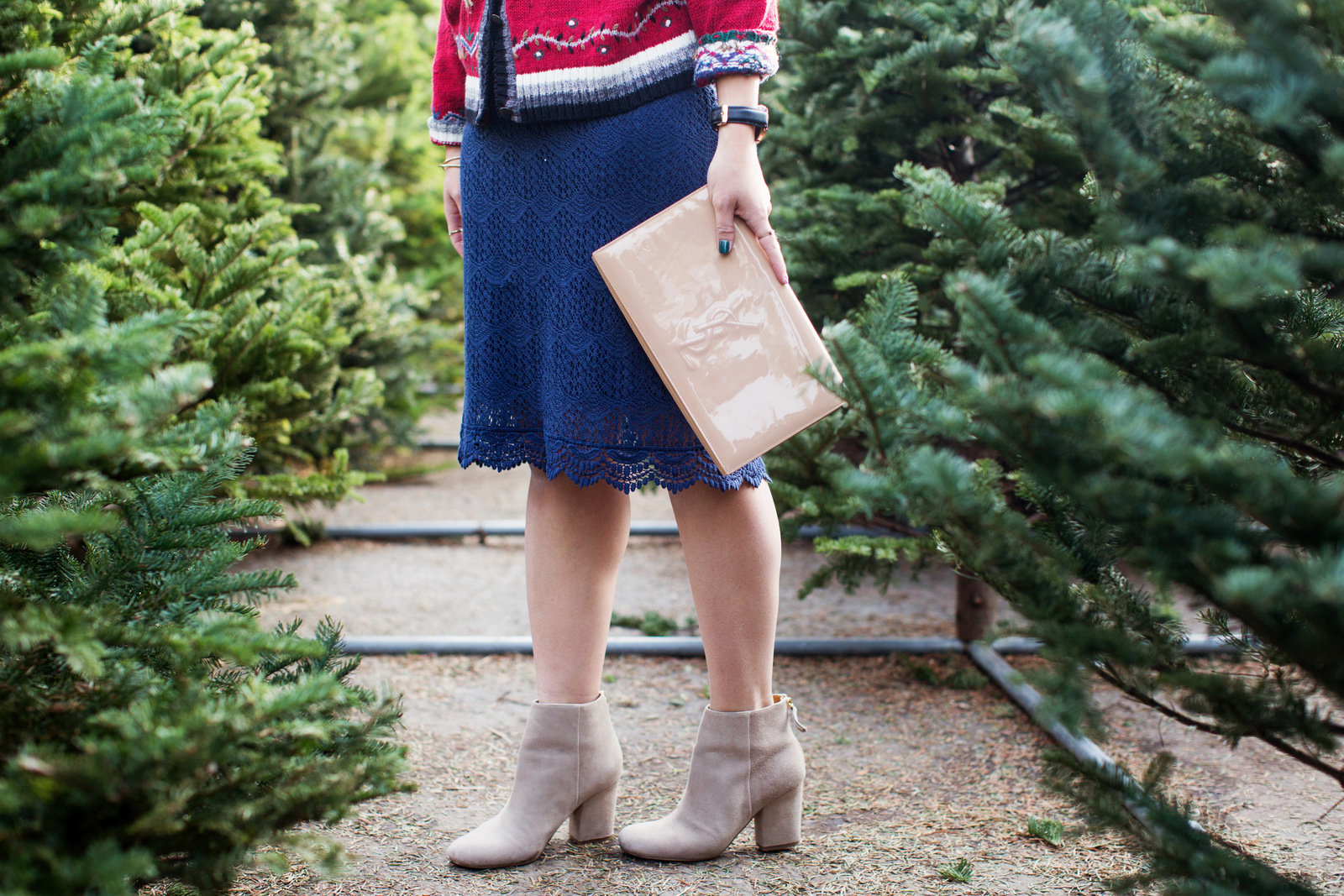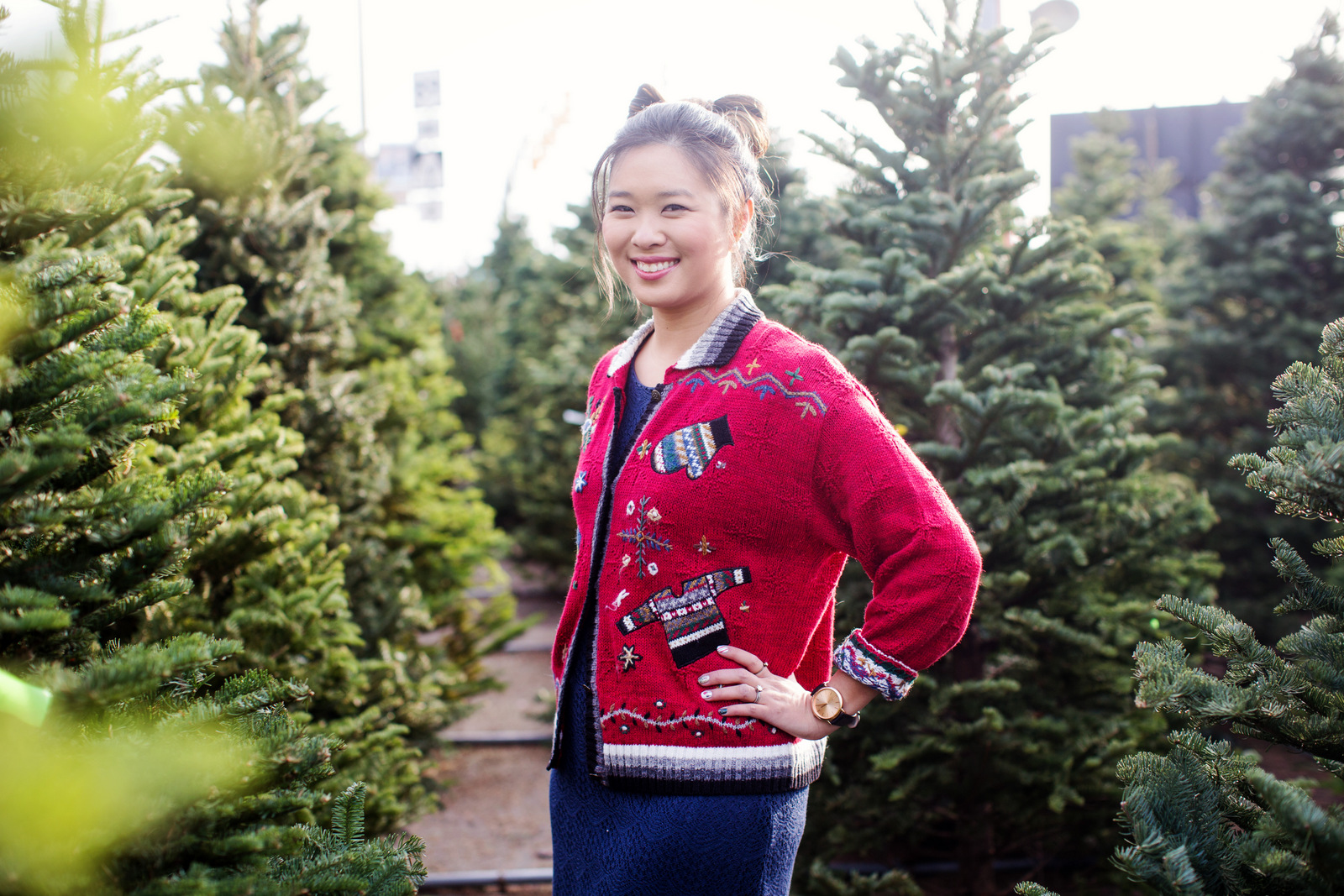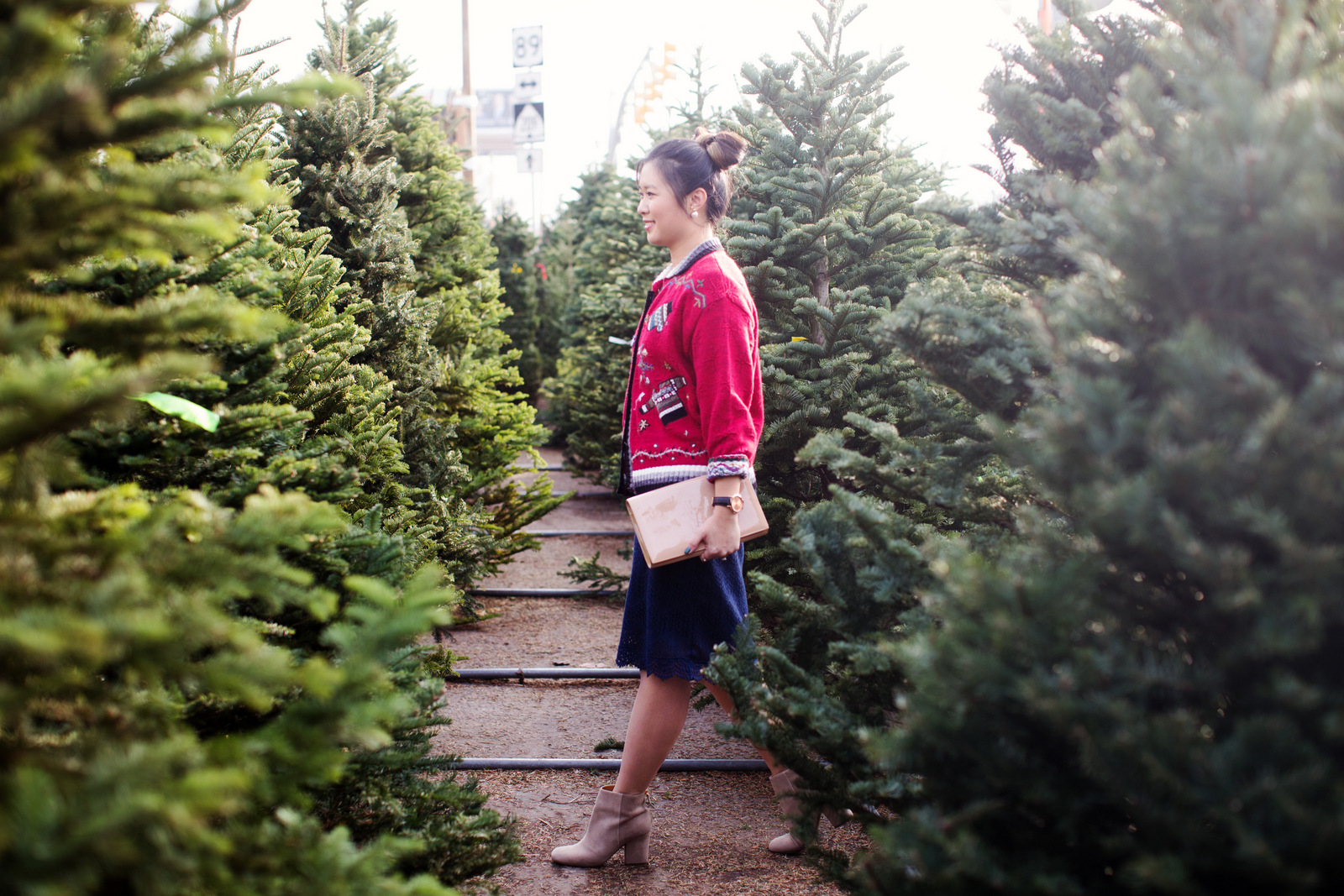 I am calling this last look a business holiday sweater look, as in one that you might wear for your company's holiday sweater party? I seriously love this lace dress and wear it to work ALL THE TIME (I have it in 3 colors) and I thought it was fun to pair the holiday sweater over the dress with neutral shoes and clutch.
I really enjoyed shopping at Deseret Industries for my holiday sweater. Their thrift stores are huge, neatly organized, and have a lot of great second hand items at a very affordable price. To find a store near you, check here.
Which look is your favorite?