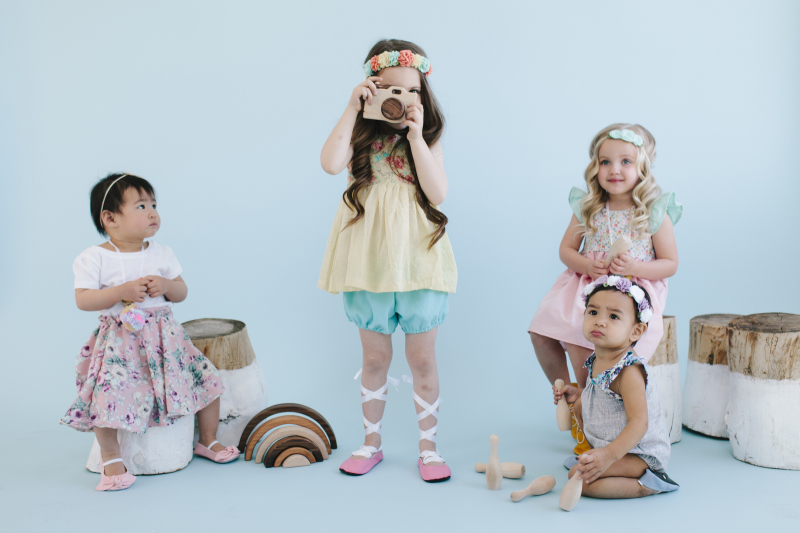 Oh boy am I super excited to share these photos! A few weeks back, I gathered a few of my favorite handmade/small shop kid's clothing, shoes, accessories and decor brands, recruited some of the cutest little models and styled up 3 shoots that I am sharing here! My inspirations were basically just Spring and Summer fashion for girls and this day happened to be 70 degrees out even though we shot it in a studio. I am loving all of the florals, pastels, wooden things, and the Palm Springs style in these shoots… and I am just so thankful there were no crazy meltdowns!!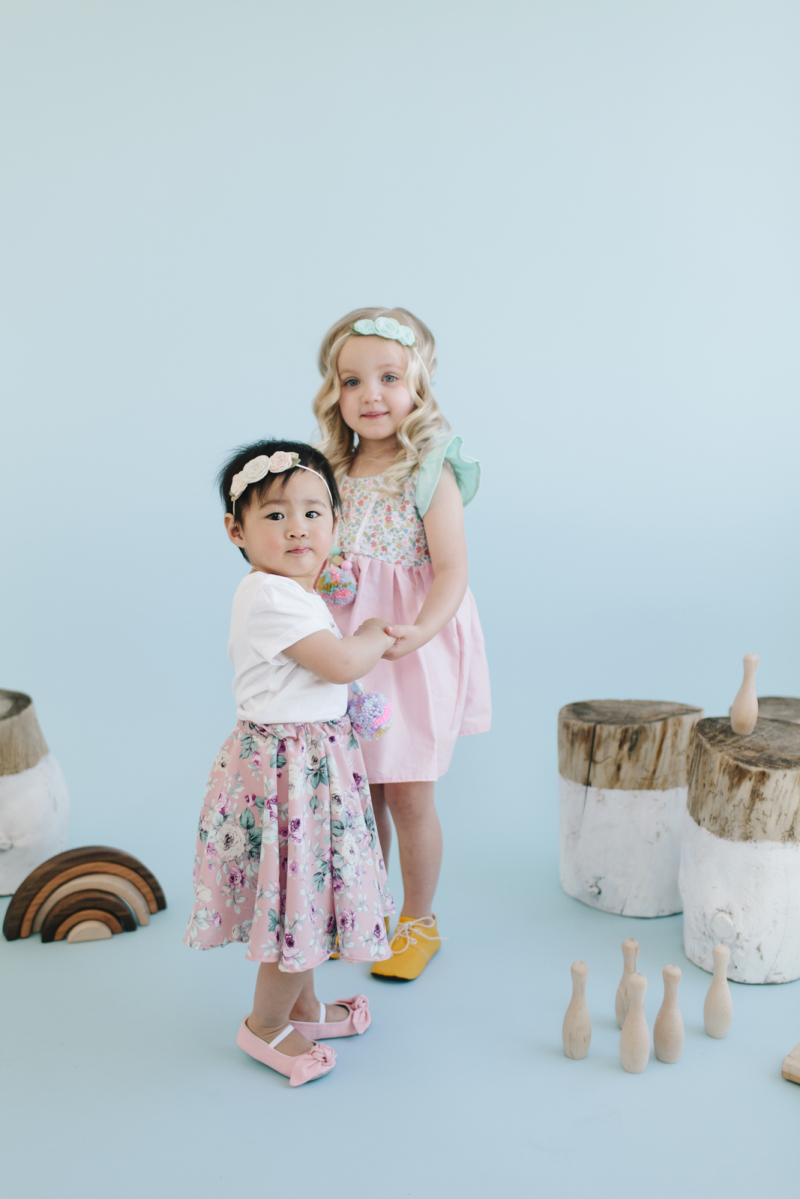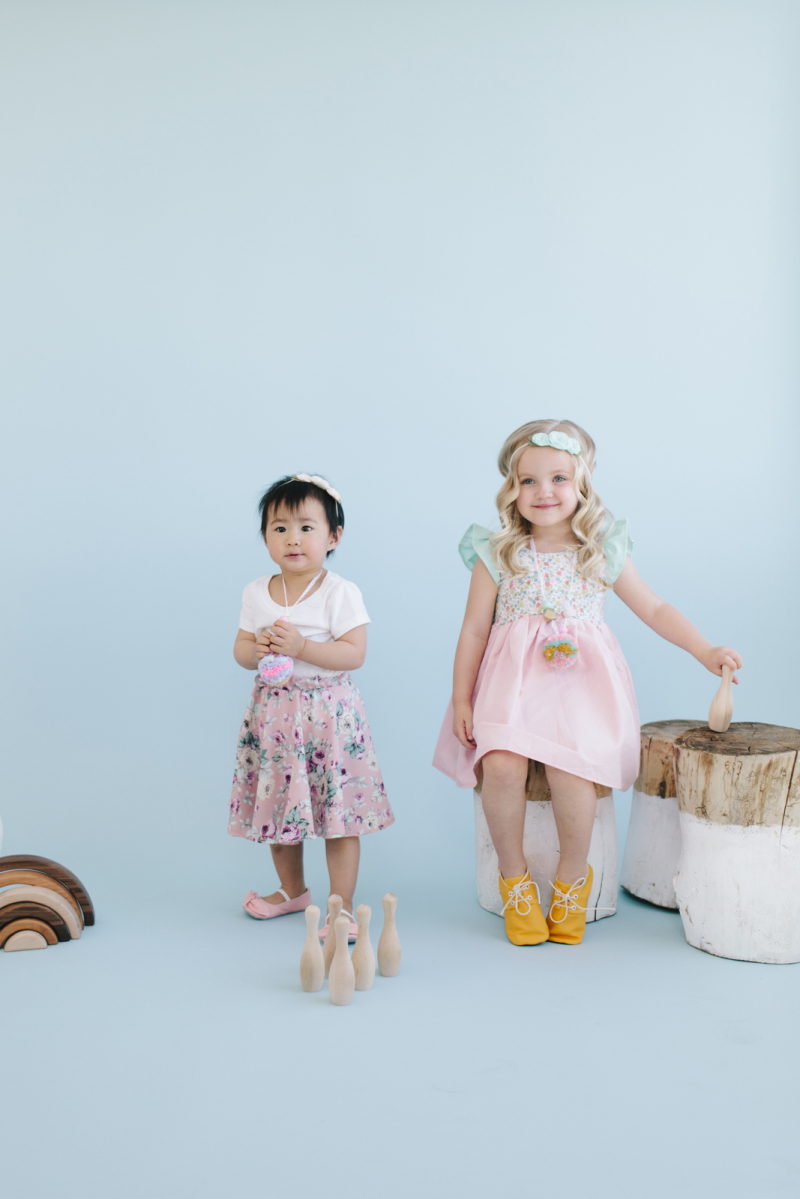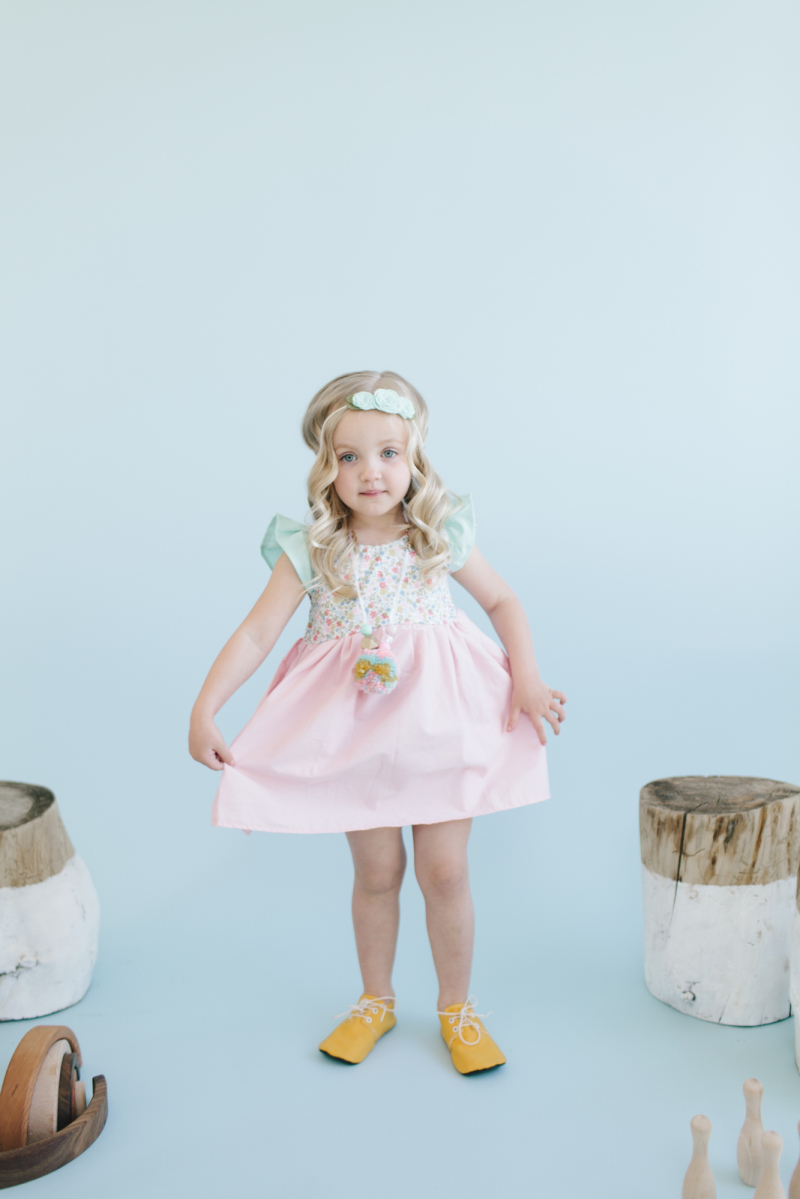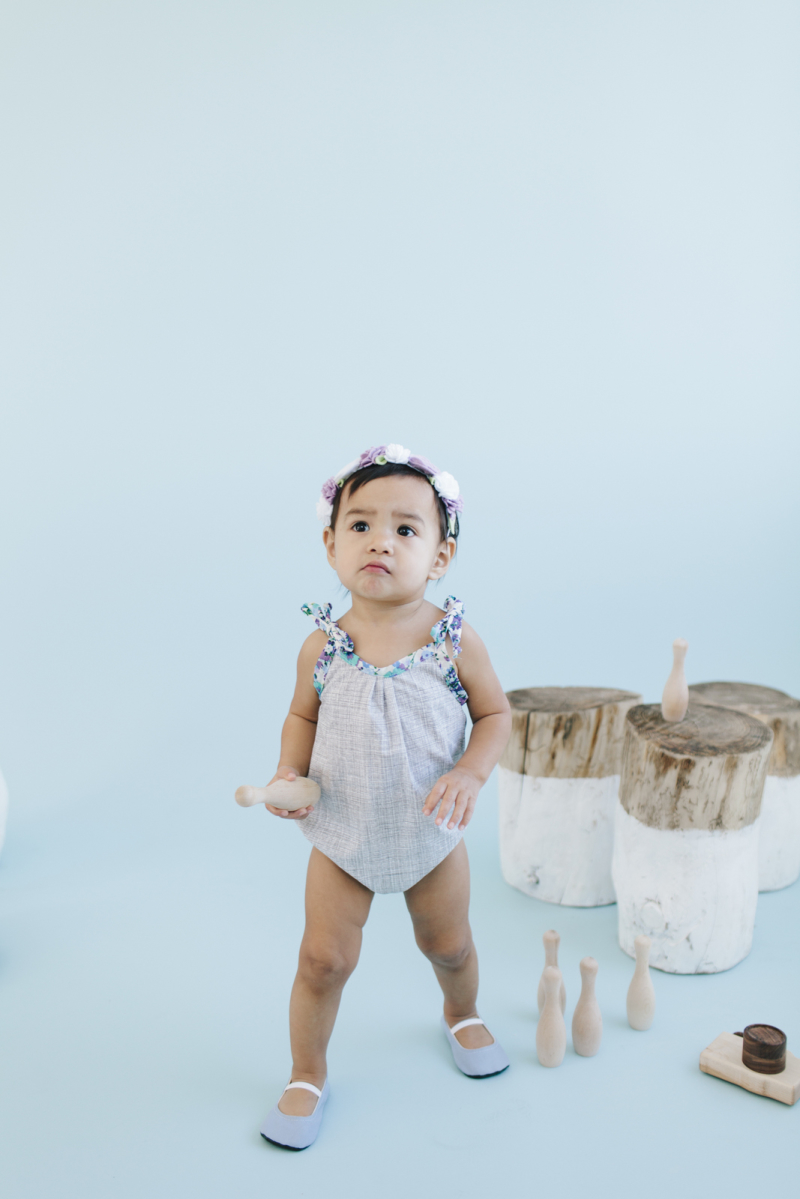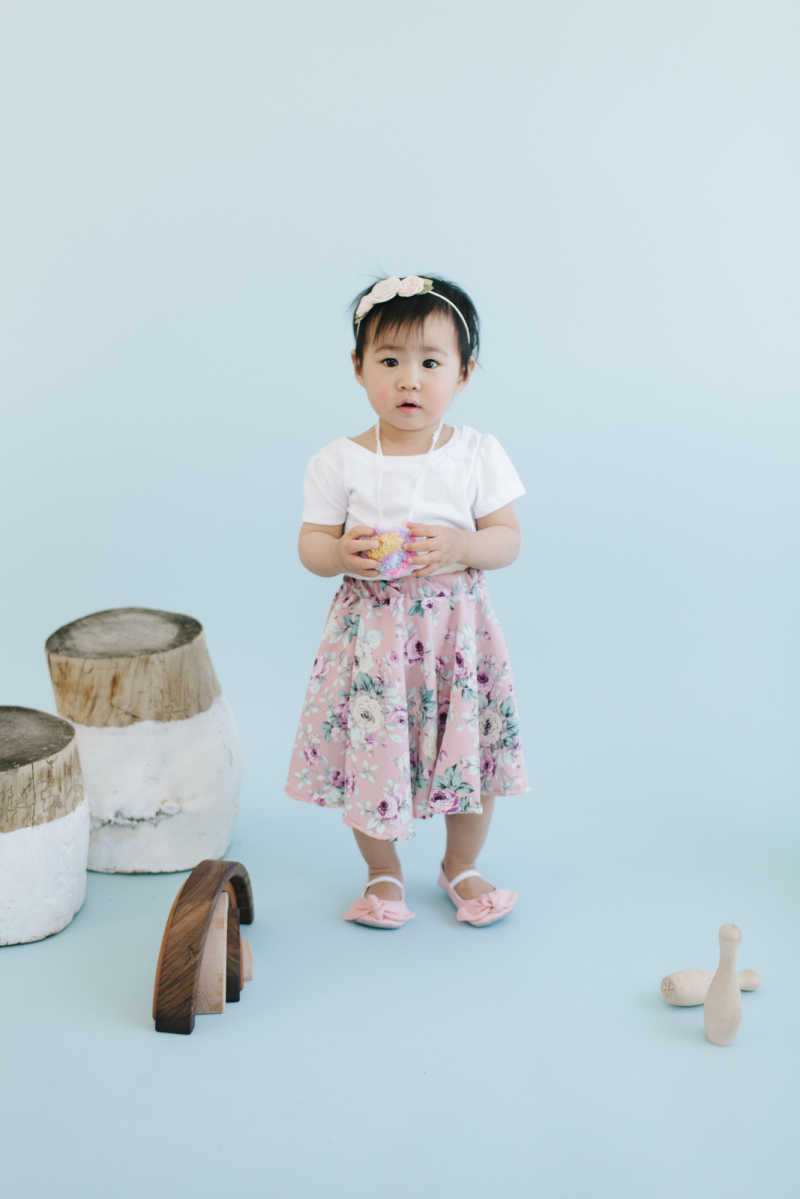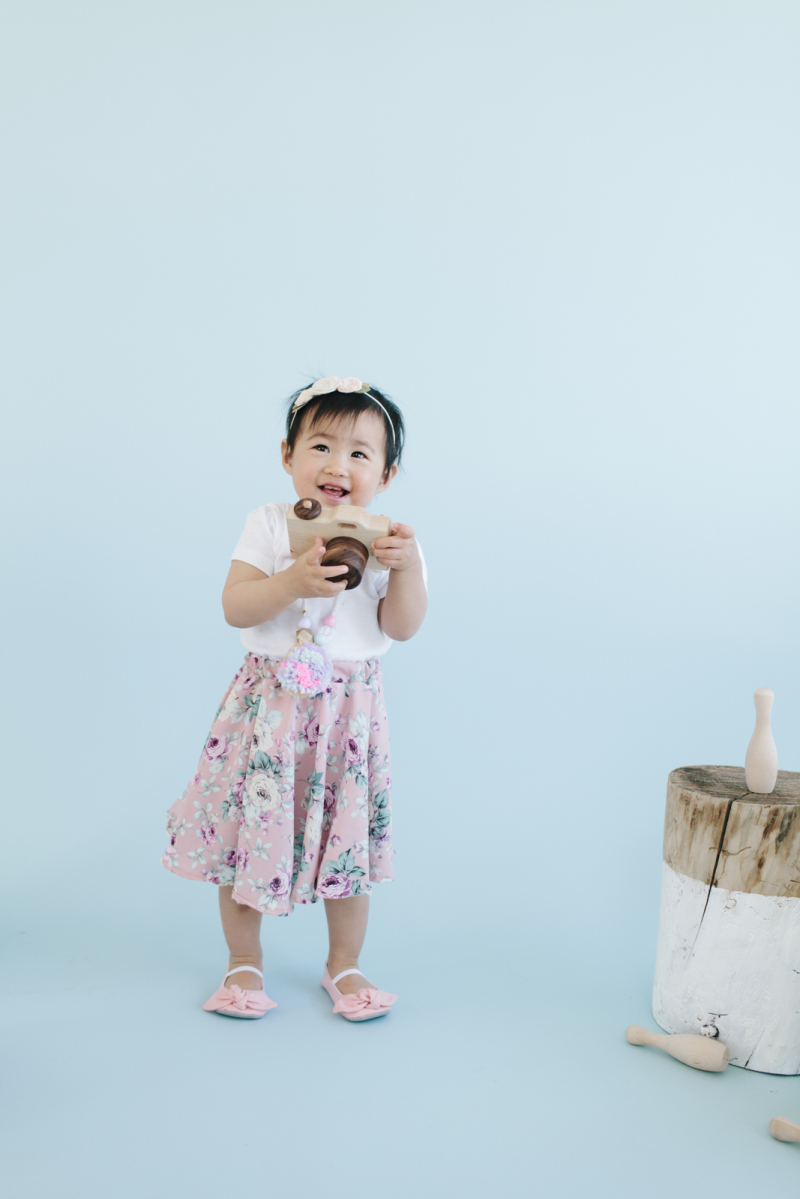 Outfits: Peyton's Lane Shoes: Wren's Nest Creations Headbands: Far Land Littles Necklaces: The Doo Bob Shop Toys: Little Sapling Toys Stumps: Soil and Stem
Shop outfits:

Shop toys:

Pinafores: Wren and James Shoes: Wren's Nest Creations Necklaces: The Doo Bob Shop Headbands: Bumbeloushop Floral Backdrop: KMHallBerg Designs Baskets: Loom Goods
Shop accessories:

Outfits: Little People Rocx Headbands: Elle Bowtique Wall Hangings: Fiber and Fringe
Shop wall hangings:

Models: My little Vivian, @sashai, @khloeejae and @carsonbrimley
Photography by Becky Kimball
If you are ever interested in having me style up shoots for your kid's handmade/small shop brand or if you have a local little model in Utah… please feel free to email me at sandyalamode@gmail.com and let me know!! I definitely want to keep doing more in the future… it's so fun! 🙂
To see the last one I styled, click here.