I'm sharing #TideChic in my life as part of a Tide® sponsored series for Socialstars™.
Because with blogging you always have to be a season ahead, I'm already thinking about and planning for me and my babes Summer wardrobe, of which will most likely contain a lot of dresses. I absolutely LOVE wearing dresses for Summer, because you really don't have to think too much about the outfit besides shoes and accessories. And if it is a chilly night, you can throw on a cardigan or light jacket and you are done. I wanted to round up some dresses for women and girls that I am eyeing right now, in case you are looking around for some too!
My outfit:
Dress c/o LulaRoe from LulaRoe RUSH
Bag c/o Nena & Co.
Necklace c/o Made By Mary
Shop Women's Summer dresses:
Vivian's outfit:
Dress: Nena Kiddos
Shoes: Joyfolie
Headband: Baby Bling Bows
Shop Girl's Summer Dresses:

Photography by Dayna Turnblom for Jessica Janae Photography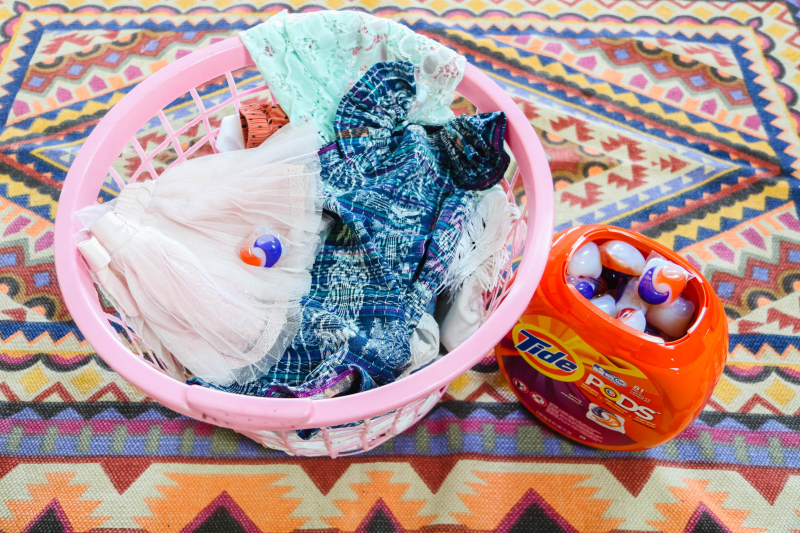 Because I want us to be able to wear our Summer dresses over and over again… and sometimes the Summer can make us real sweaty, it is important to be able to care for our clothes so that they look good as new with each wash cycle. I feel like laundry loads multiply in the Summer time too because there are usually multiple outfit changes in a day. I have been using TIDE PODS® for a couple months now and I love that you can pop them into the washing machine drum before you put in your clothes, smell great and are so easy to use.