This post is sponsored by Land's End as part of the #DearMom campaign.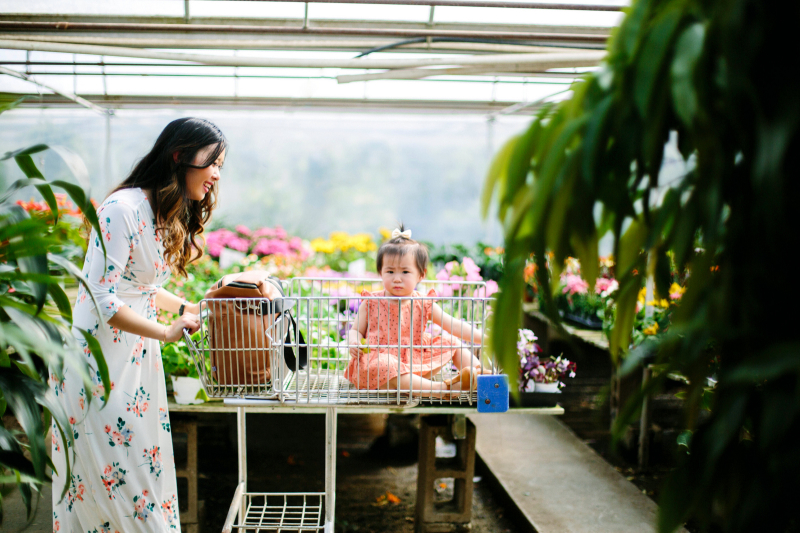 This year is flying by and Mother's Day is quickly approaching (Sunday, May 8)! I adore my mom so so much and I just wanted to share 5 reasons why I admire my mom, of course there are PLENTY more, but I would be writing forever about it. 🙂 Honestly, I don't think I could ever repay her for all the things she has done for me! And one doesn't really quite appreciate all the things that parents do for their kids, until you become a parent yourself.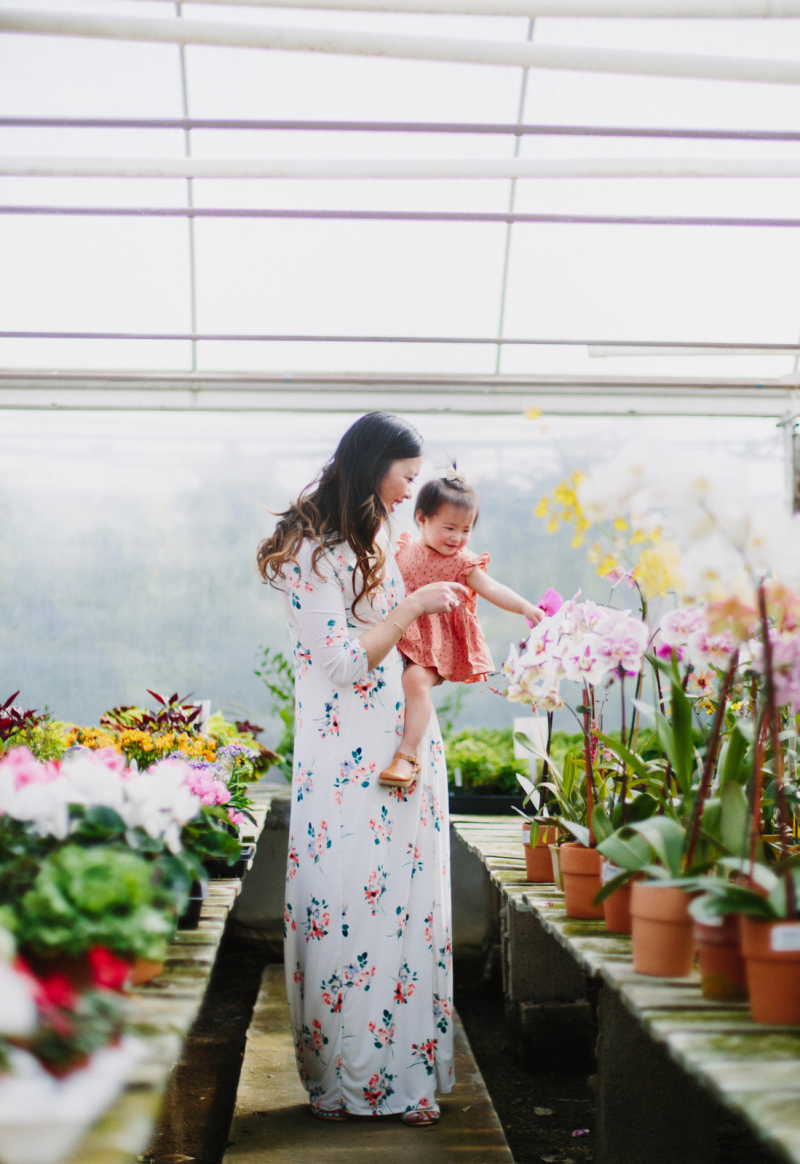 5 Reasons I Admire My Mom… And Why It Makes Me Want To Be A Better Mom
1. She literally does it all. Growing up, my mom was always a working mom. After work, she would come home and feed us home cooked meals, lots of soup and fruit from my Dad's garden. The house was always clean and we went to a lot of potlucks. I really don't know HOW she did it all with such grace, yet saved up enough money to pay for my college tuition. So it's kind of funny because I personally get this question ALL the time from people. "How do you do it all?" I have a full time job, I blog, I have 2 kids, and manage to make myself look presentable. I'm not going to lie, there are areas in my life that I come short on, the house isn't always clean, my husband does a lot of the cooking… but these are things I am working on and my mom is definitely always telling me that these are things I need to make a priority in my adult life.
2. She loves to travel. Throughout my childhood, I visited Spain, England, Taiwan, Japan, Mexico and many more countries that I don't even remember! Let alone a ton of different U.S. states. She made it a loose goal to be able to save up enough money each year to take me and my brother on a family trip. I love that being able to travel really opens up your eyes to the world, to diversity, to different cultures and I definitely want to impart that on my own kids as well. I still think that my kids are a bit young to appreciate International trips but I do want to have a similar goal for our family to travel at least once every year or 2 years to somewhere different.
3. She can spend freely, yet save. My mom worked hard for her money and when she wanted something (within reason), she was generally able to buy it. Yet as I mentioned above, she still was able to save up enough money to pay for me and my brother's college education AND take us on family trips that sometimes cost upwards of $10,000 when all said and done. Currently, I also am a working mom and spend rather freely, but really need to crack down on myself and really think about saving more money. I need to think more long-term, and not short-term.
4. She has a lot of life lessons and stories to tell. Don't drink cold water, ever. Don't put electronics close to your head / body while sleeping. Always blow dry your hair before going out. Oh there are so many more! Whether there is truth to them or they are "old Chinese tales", I really do like listening to her stories about my childhood, about my relatives, about her friends… I like listening to all the different things she learned from experience or has learned from the internet. I genuinely just love chatting with her and I hope that my kid's will grow to love to listen to my stories and wisdom as well.
5. She is an amazing grandmother. She flies to us when we need her help. She watches our kids when we just need a night out. She loves on our kids as if they were her own. And she says that once you have 2 or more kids, it's all the same… as in watching 2 kids is the same as watching 6 kids, HA! I am constantly amazed at her energy and ability to watch my kids as well as my niece and nephew, very often. She doesn't even need a nap in the middle of the day, and half the time I need one when spending all day with the kids! But one day, I also want to have the same attitude towards my own grandchildren as well. I want to be of help to my kids when they realize how hard having their own kids actually is.
My outfit:
Dress: Love Winnie James
Shoes: Cents of Style
Bag: Fawn Design
Vivian's outfit:
Blouse: Rylee & Cru
Shoes: Old Navy
Bow: Elle Bowtique
Photography by Dayna Turnblom for Jessica Janae Photography
Admit it, most of us don't tell our moms how important she is as much as we should. But the truth is, she can never hear it enough. So, Lands' End is giving you the chance to do just that:
Show mom how much you care – Now through May 6, share your Mother's Day message, photo or video on Instagram and/or Twitter using #dearmom, #contest and #mylandsend for a daily chance to win a $100 Lands' End Gift Card.

Each day, @LandsEndPR will post a unique prompt or question asking for a specific message, or photo, or video to be posted for a chance to win

Spend quality time with mom – Enter for a chance to win a five-day, trip for you and your mom, to the luxurious Sonesta Fort Lauderdale Beach hotel. Simply fill out the form at landsend.com/dearmom through May 4th.

What is something you admire about your mom but you never told her?