Thank you to AnnBlanche in partnering together on this post.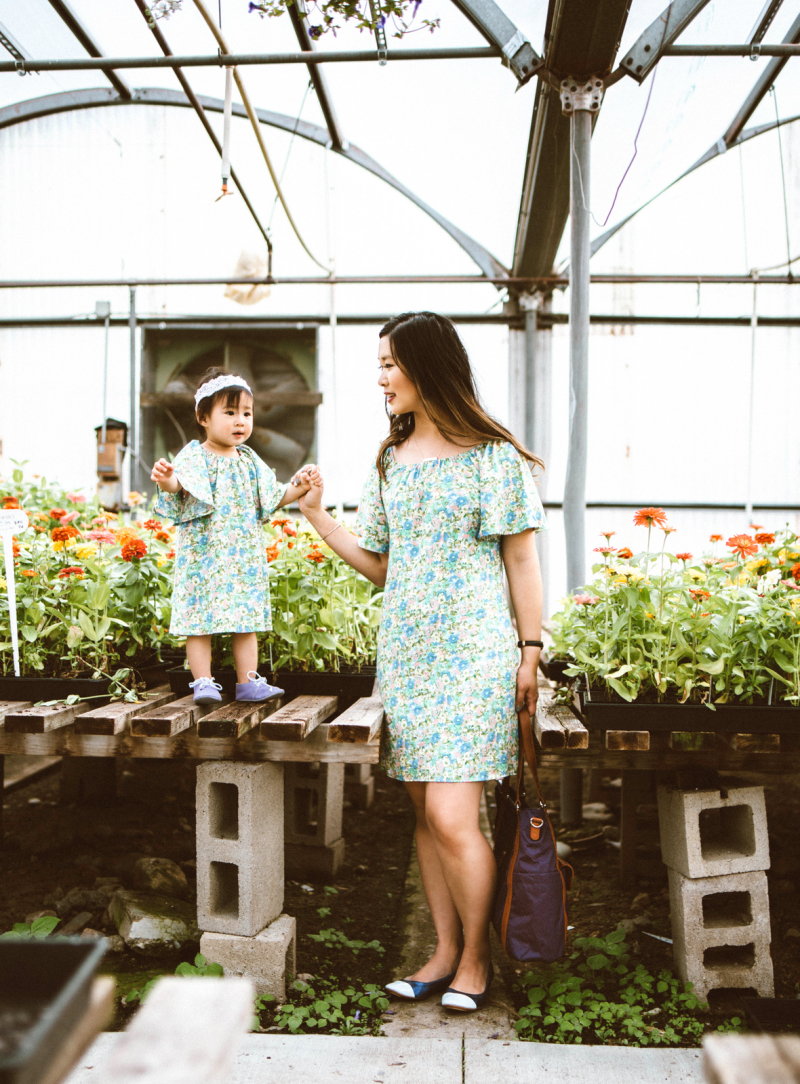 So you probably know that I have a crazy shoe collection, and I do tend to dress up a lot for work and for going out with friends, but FLATs, oh flats, they are probably my FAVORITE shoe type ever and I'm working on getting one in every color. My blue and white colorblock flats are from AnnBlanche and I love them so much. They fold up much like a ballet flat and are super comfy for wearing all day long. I think flats in general are so great for every season too and they will never go out of style! And quite frankly, they are the best shoe for chasing toddler around, which is totally the phase Vivian is in now! Speaking of flats, Vivian is wearing some Color Punch Sneakers from Wren's Nest Creations, and I just love how they slip on, tie so they stay in place and how darling they are.
Vivian and I are twinning in our Ultra Violet Kids Mommy & Me floral dresses, and I really love the colors, the floral pattern and the style of these dresses. These dresses can be worn on the shoulder or even off the shoulder as well (because you already know how much I love wearing things off the shoulder this season…).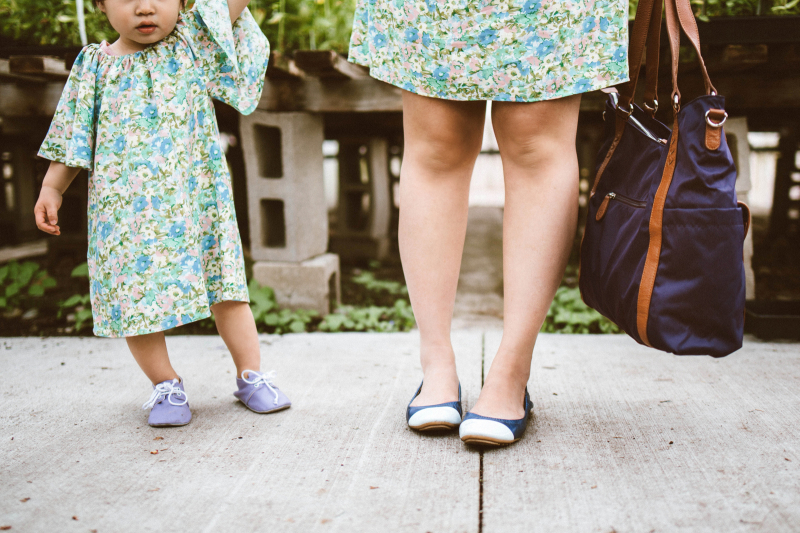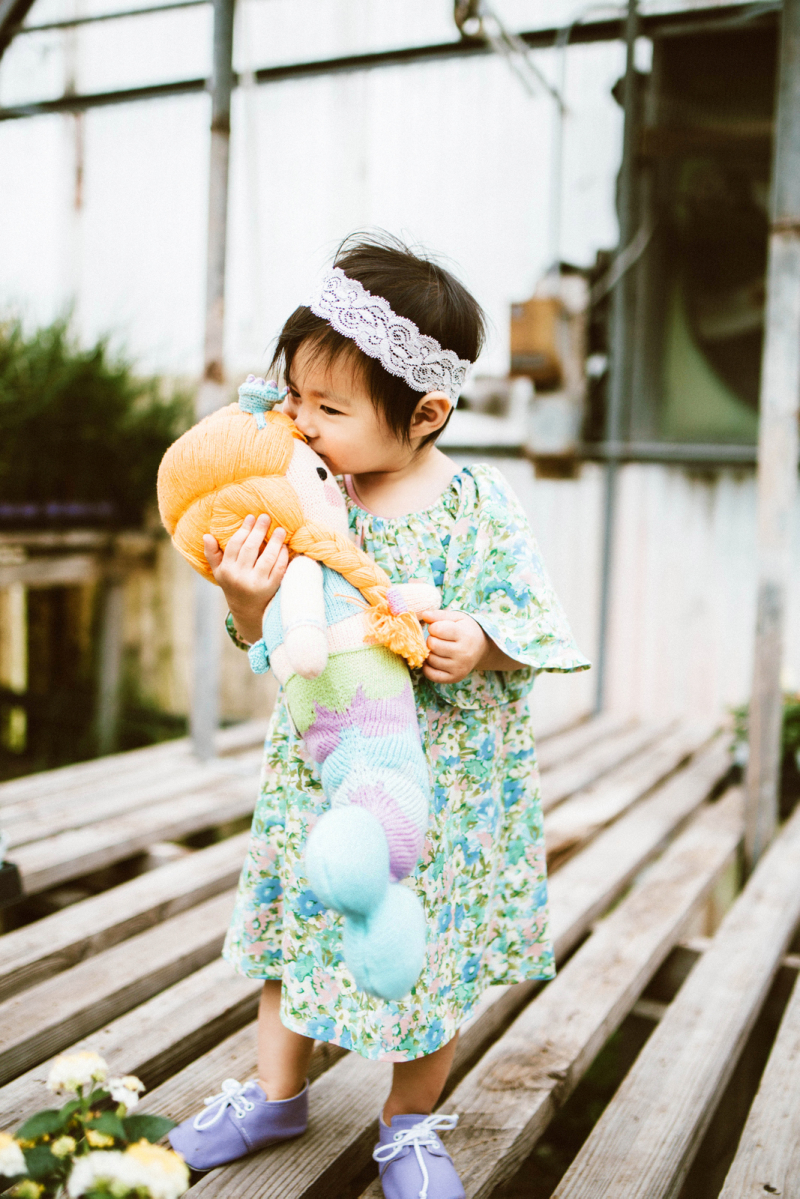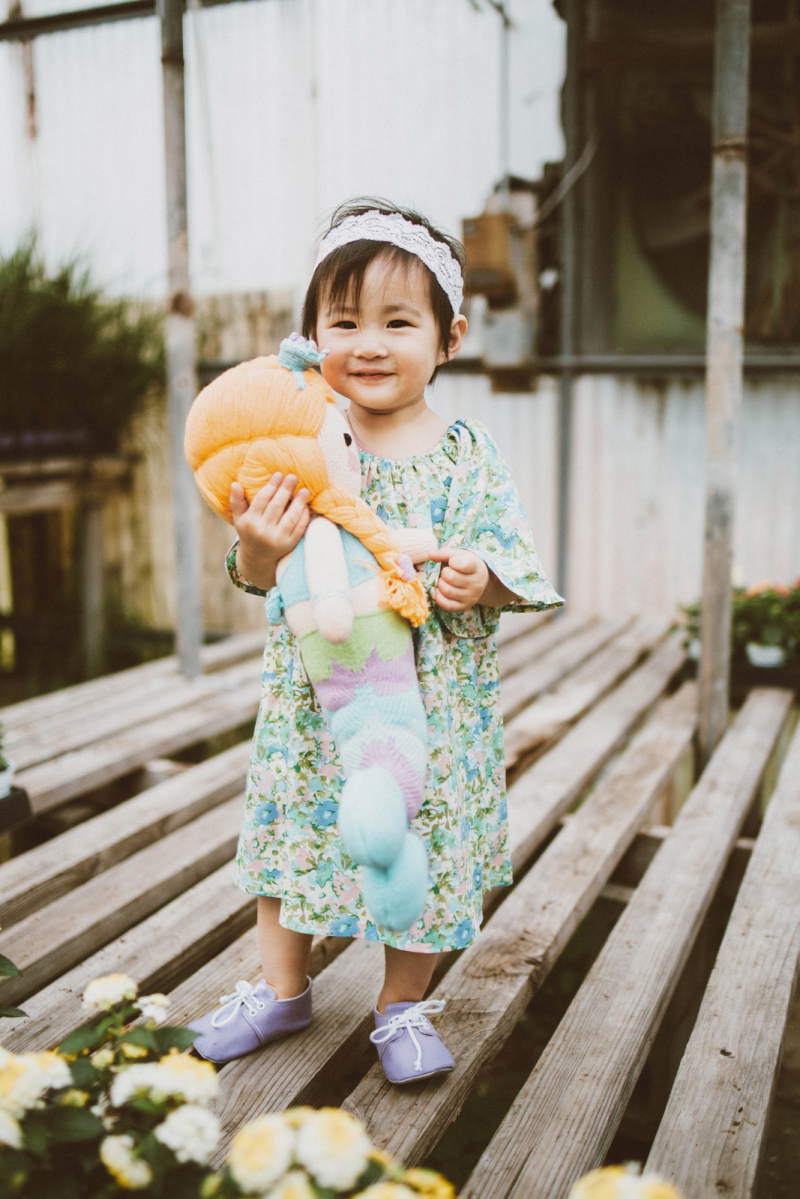 I showed off Vivian's little mermaid doll from Cuddle + Kind in this post last week, but I have to tell you that she really does love her doll. And I am not kidding when I say that they have some of the cutest dolls around, in different animal forms, and sizes as well! Also, each doll that is purchased at Cuddle + Kind helps feed children, so a purchase really is supporting a great cause!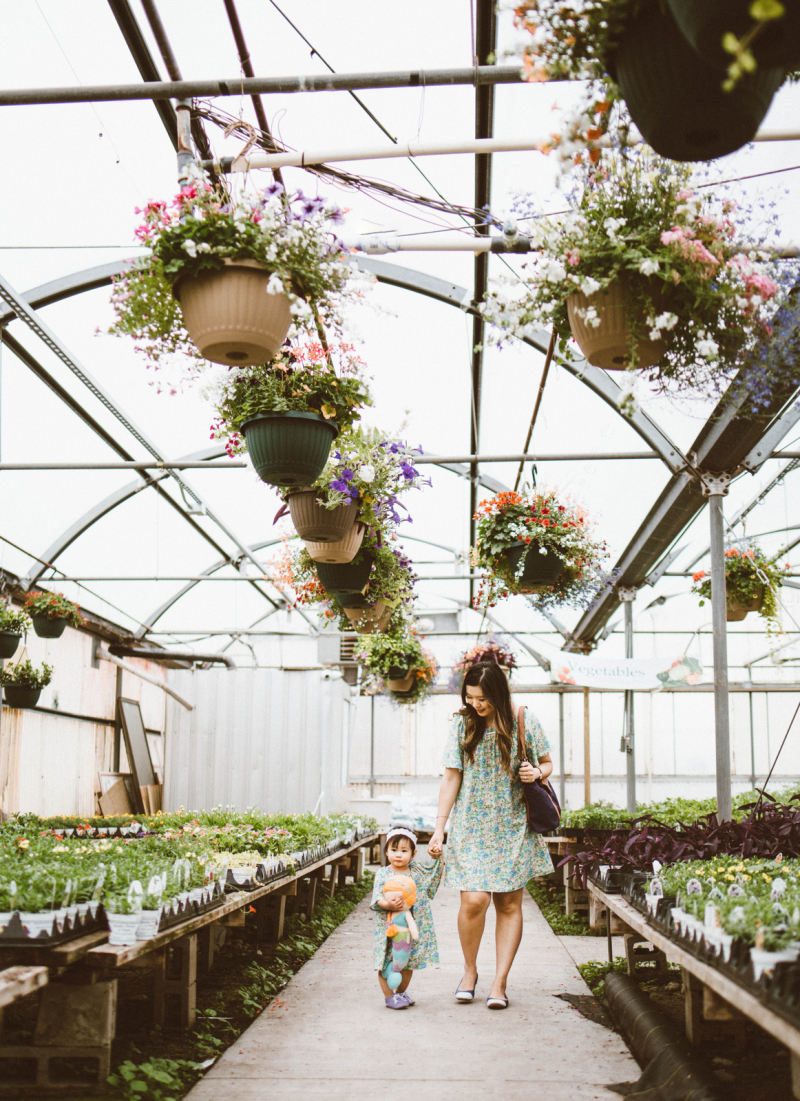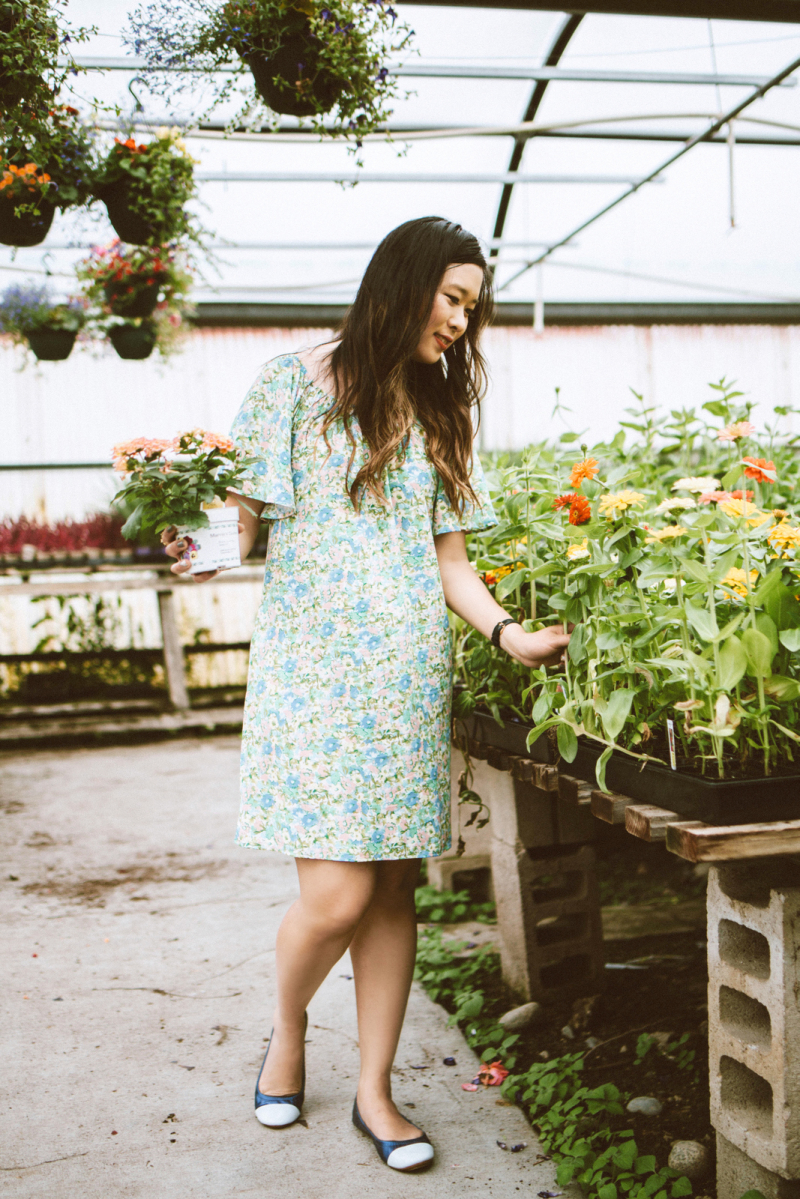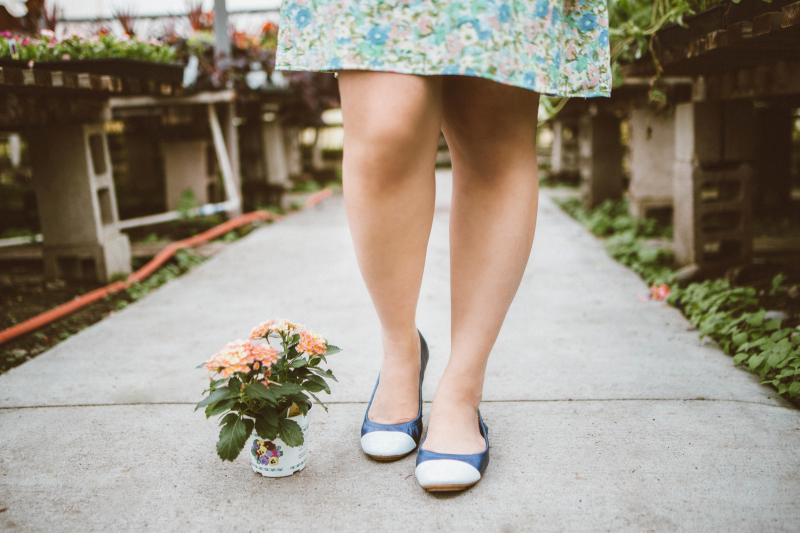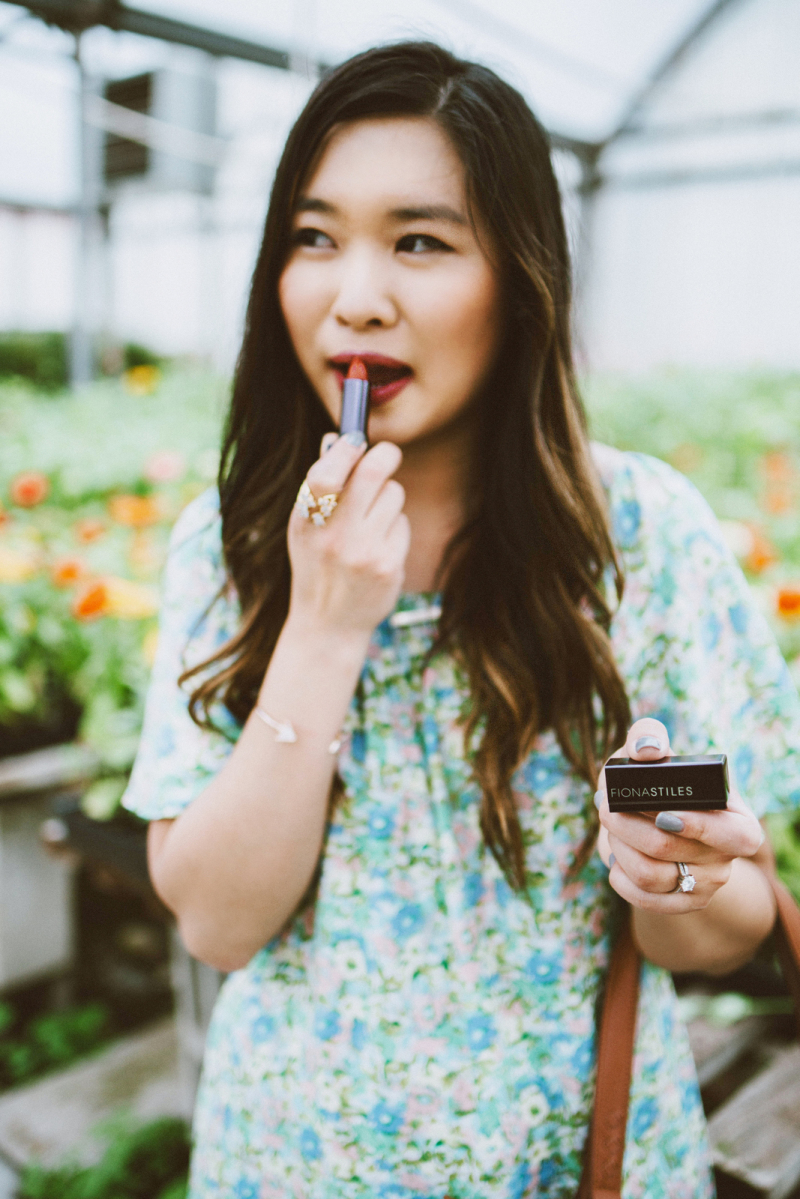 Lastly, my makeup from today's post is featuring some of Ulta's newest styles, like this Fiona Styles lipstick that is such a great color and goes on so smooth. I seriously can never have enough lipsticks in my life and I have to carry one in every handbag I have, on my makeup counter, in the car, etc.!

My outfit:
Dress c/o Ultra Violet Kids
Shoes c/o Ann Blanche
Bag: Lily Jade
Necklace: Made By Mary
Lipstick c/o Ulta
Vivian's outfit:
Dress c/o Ultra Violet Kids
Shoes: Wren's Nest Creations
Headband: Ulta
Doll: Cuddle and Kind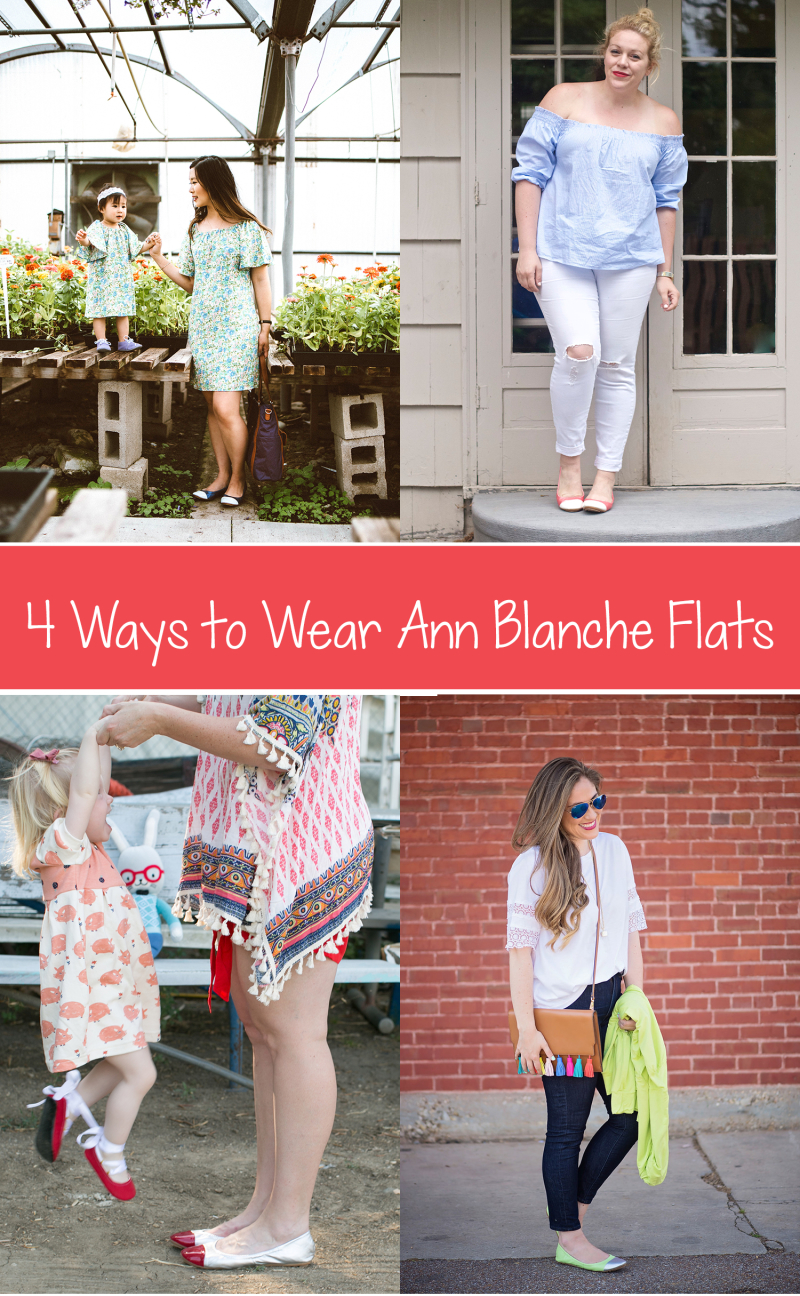 See how these mamas styled their flats!
Chasing Davies | Lipgloss & Crayons | Walking in Memphis In High Heels

And also, if you haven't joined our Facebook group yet, called "Mamas and Mini Style Collective, you should! Is a place for mamas to share their own fashion as well as their kid's fashion. It is designed to be a space for inspiration, sharing, chatting, posts about sales, new launches, etc. And we would love to have you along on the ride with us, so pop on over and join!!! We'd love to have you!