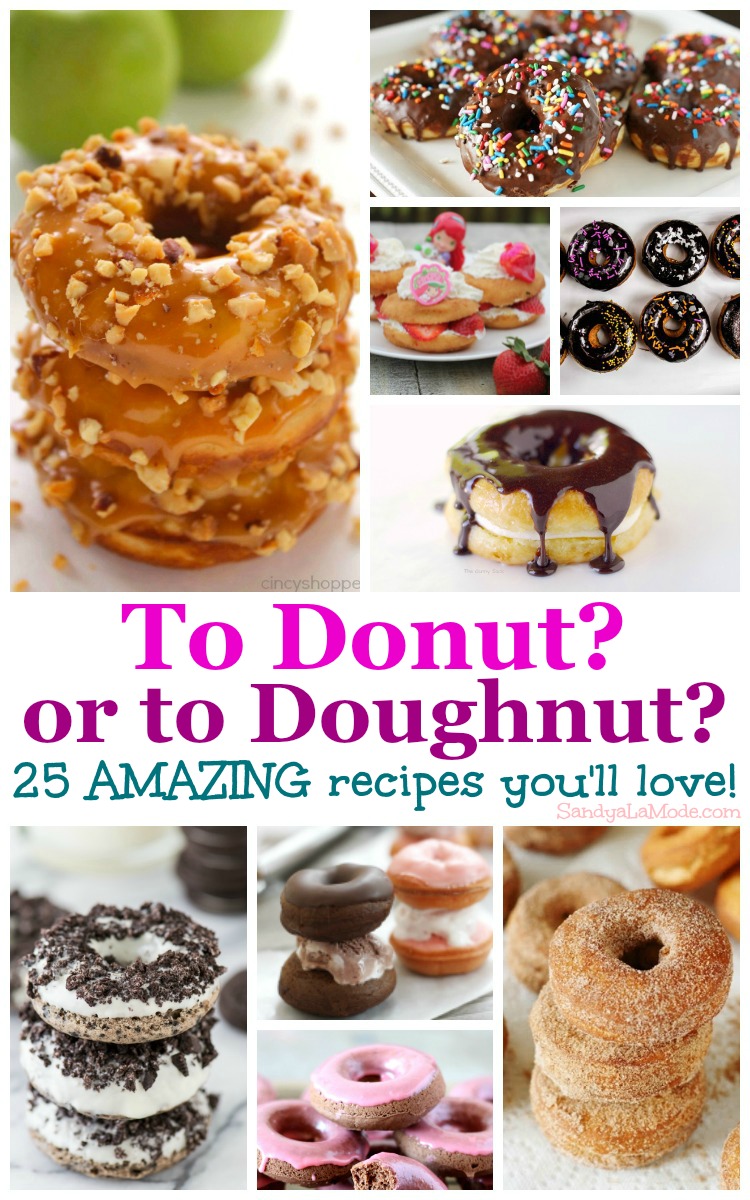 Did you know that National Doughnut Day is June 3? Yup, yup it is, it's coming up. Are you planning to get yourself some that day? Because I sure am, I wouldn't want to miss out on this amazing holiday! 😉 But more importantly, I've created a roundup of 25 amazing recipes that you're sure to love… that all include doughnuts or donuts (how do YOU spell it)??
Looking at all of these amazing recipes seriously has me drooling, and wanting to order a whole Baker's dozen of donuts to try! Also – I've rounded up some of the best donut products from around the interwebs, that you probably DO need in your life (just click on pictures to take you directly to buy them)!
Are you a sugar coated, filled, chocolate covered, cronut or plain donut type of person??