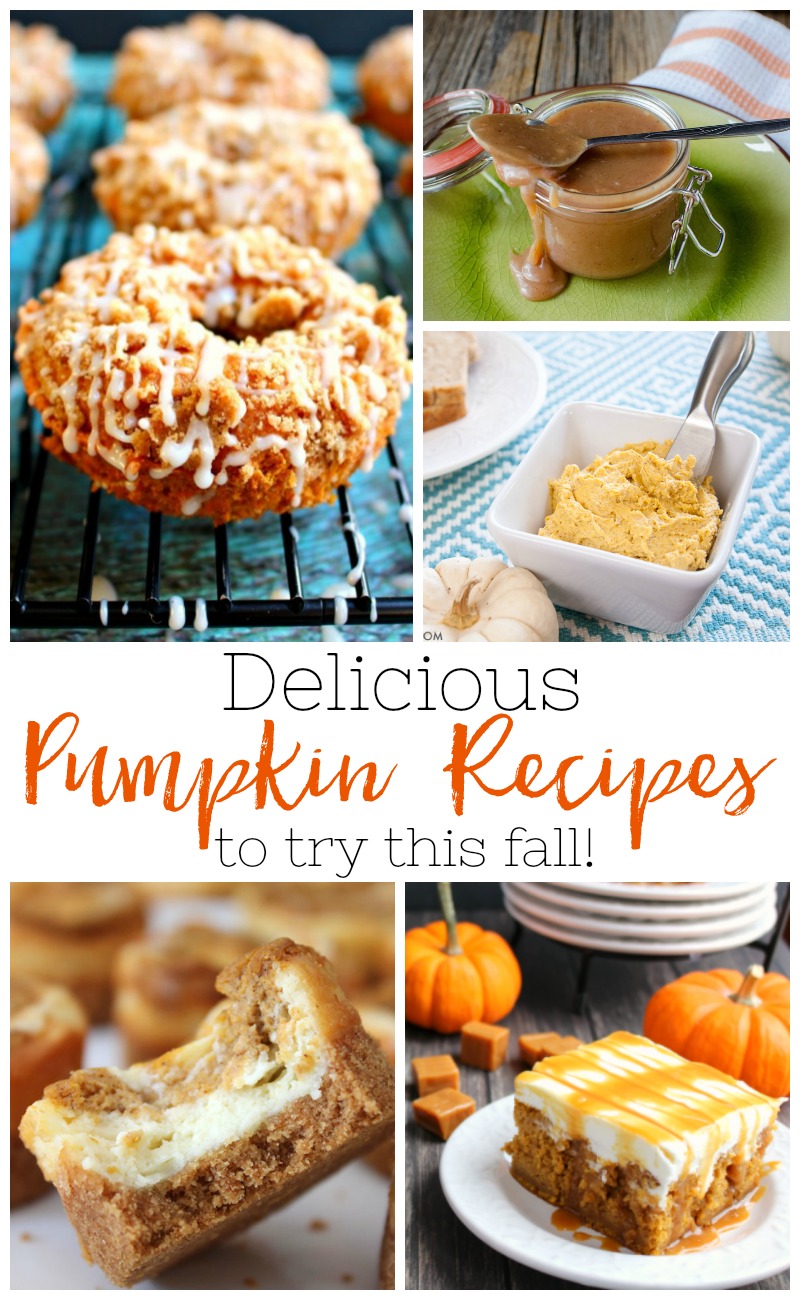 Raise your hand if you're a fan of all things pumpkin?? Its almost time to start with that fall baking with delicious pumpkin recipes, and I'm definitely getting excited! I've got some baking plans, and these are just a few of the pumpkin recipes I plan to try and enjoy!
Pumpkin Coffee Cake Donuts – Delightful E Made
Pumpkin + Coffee Cake + Doughnuts = Morning perfection! I would probably eat a few too many of these if I had the chance!
Pressure Cooker Pumpkin Cheesecake – Pint Sized Baker
You had me at pumpkin cheese cake! Add in the uniqueness of the addition of the pressure cooker, and this pumpkin recipe is a sure win!
Pumpkin Spice Caramel Recipe – Busy Being Jennifer
Tasty, Tasty, TASTY Pumpkin Spice Caramel goodness! Its the best of both worlds and good for drizzling over just about EVERYTHING!
No Bake Pumpkin Cheesecake – CincyShopper
With just a few ingredients and a little time, you can whip up your own tasty no bake goodness!
Pumpkin Spice Honey Butter Recipe – Oh My Creative
Who wouldn't like to slather some pumpkin and honey goodness on their toast in the morning? This sounds DELISH!
Pumpkin Spice Mini Cake Doughnuts with Pumpkin Spice Glaze – Busy Being Jennifer
These Pumpkin Spice Mini Cake Doughnuts are sweet, just the right amount of pumpkin spicy and Oh. So. Good!!
Black Bottom No Bake Pumpkin Cheesecake – Melanie Makes
This Black Bottom No Bake Pumpkin Cheesecake is a pumpkin and chocolate lover's dream!
Pumpkin Caramel Cream Cheese Poke Cake – Delightful E Made
Who knew that pumpkin and caramel were the perfect pair? This poke cake looks delicious!
Pumpkin Spice Bars with Maple Bourbon Frosting – Busy Being Jennifer
If you've never tried maple and pumpkin flavors together, then you're going to love this combination!
Mini Pumpkin Swirl Cheesecakes – CincyShopper
These little bites look like pumpkin heaven! Perfect for fall entertaining!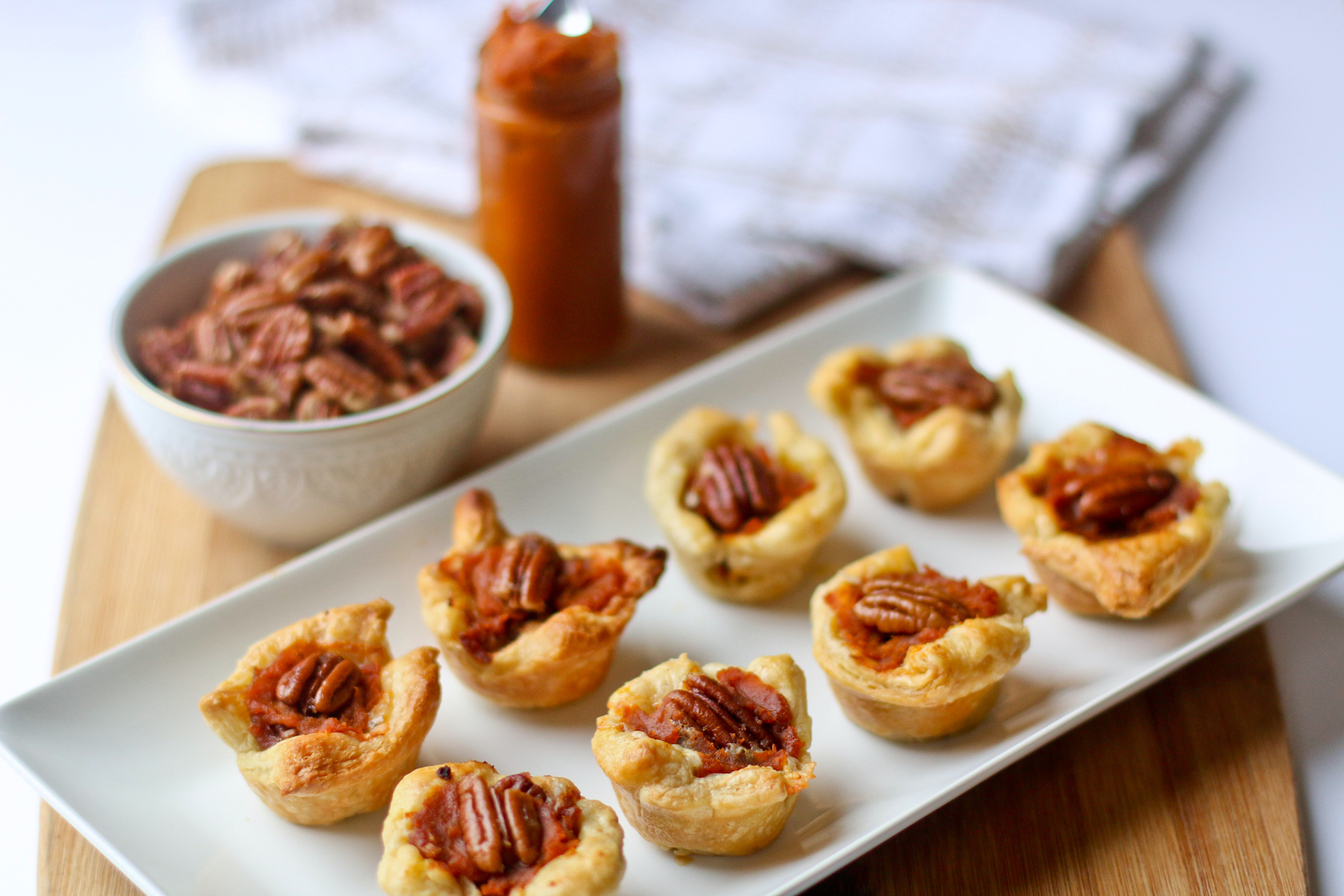 Pumpkin Brie Bites Appetizer – Me 🙂
And of course, I had to throw in my favorite pumpkin recipe I've ever made (I shared this one 2 years ago)! Anything bite sized is always better!
Shop some other awesome pumpkin food/drinks in case you aren't into baking! I totally added these babies to my cart!
Don't these pumpkin recipes all sound amazing? I can't wait to get to baking! Do you have any pumpkin recipe favorites? Off to get myself a pumpkin spice latte now! 🙂