This post is sponsored by Kidbox, but all opinions expressed are 100% my own.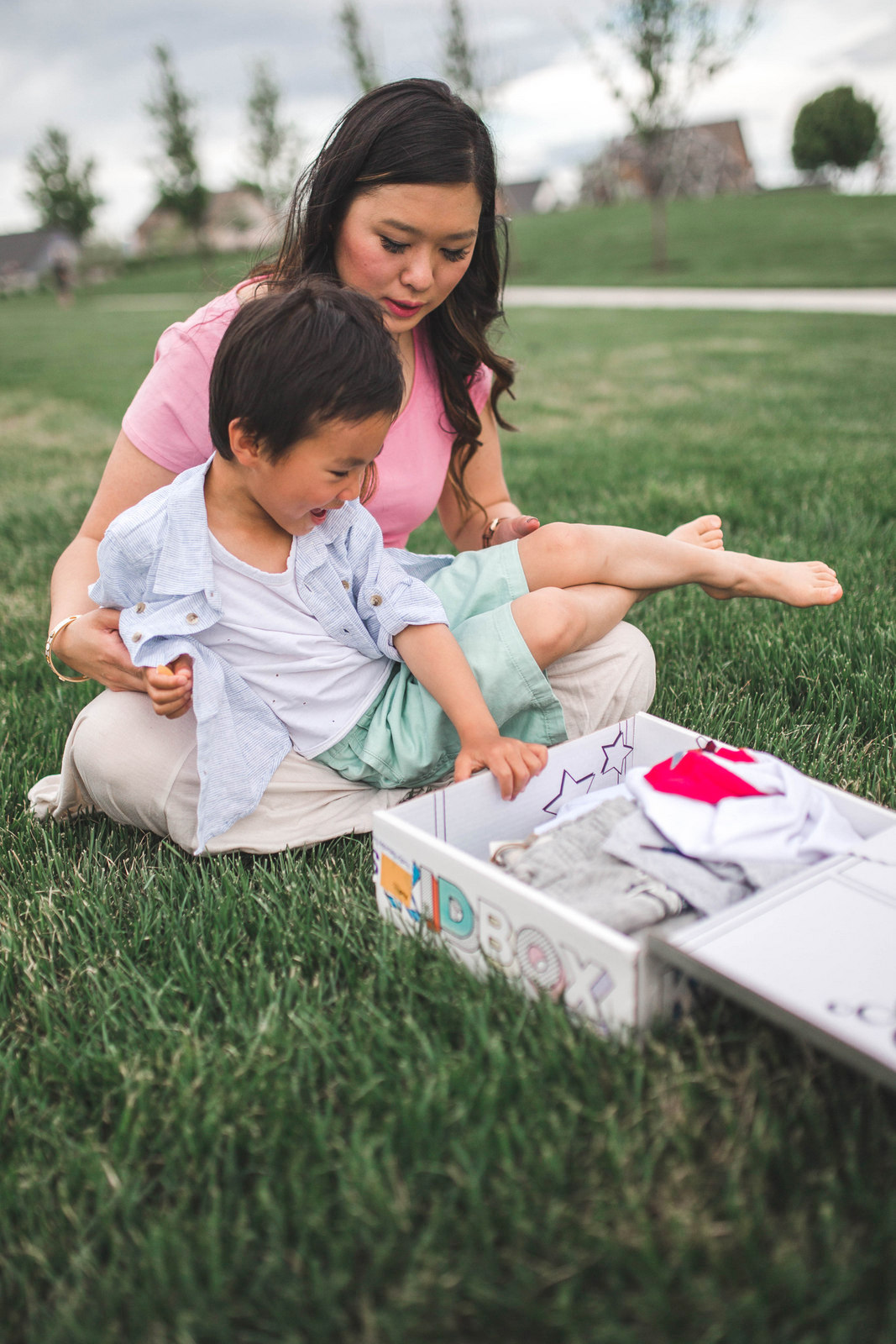 Ever since I had my baby girl Vivian, my wallet has honestly dwindled for buying her clothes, shoes and accessories. My 4 year old son, on the other hand, hasn't really minded what I put him in, although lately he has started to get a bit pickier about what her wears. We also put the kid's clothes together for the week, every Sunday night, and he likes to help with that process. He knows if a piece of clothing will be scratchy, if it will fit too small, or if it will be too tight, he loves comfort clothes, so finding fashionable comfort clothes for him is key.
I have shared about subscription boxes before, and I have partnered together with Kidbox on this post to tell you more about theirs. They are a kid's styling delivery service where you can choose to get clothes sent to your house based on your kids style and personality. You fill out an online questionnaire so their stylists can get to know you better, and you get 6-7 items in each box. If you choose to keep all the items, it is a set $98 to purchase the entire box, or if you choose to keep certain pieces they will just charge by the piece. Some unique things about Kidbox is that they do not charge a styling fee and boxes are free to ship and return. This makes it so easy on a parent because you can choose to get boxes when you feel like your kids are low on clothes, just check them out for 5 days and then decide what to keep and return. They already include a pre-paid envelope for you to mail the clothes you don't want back in, which is great.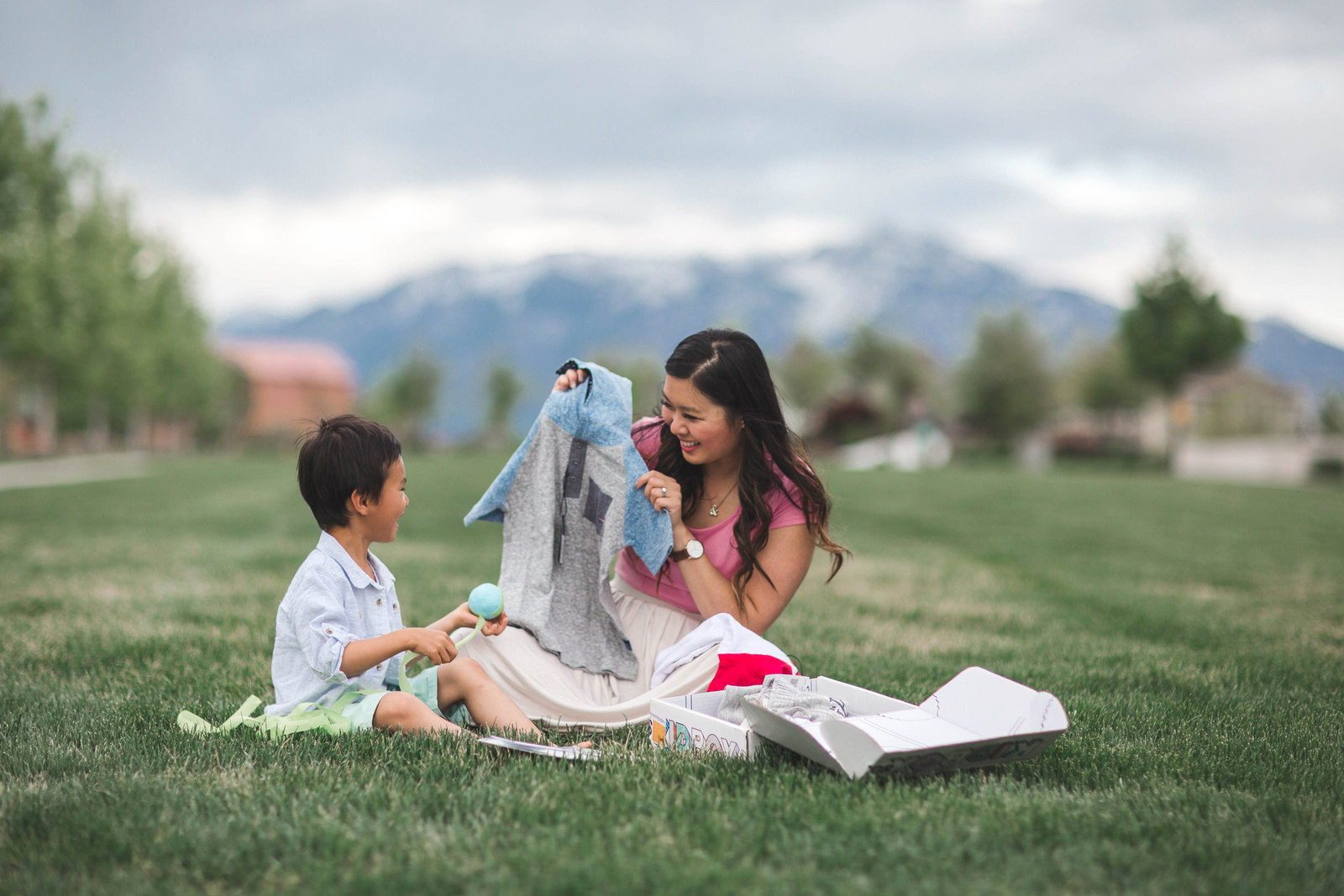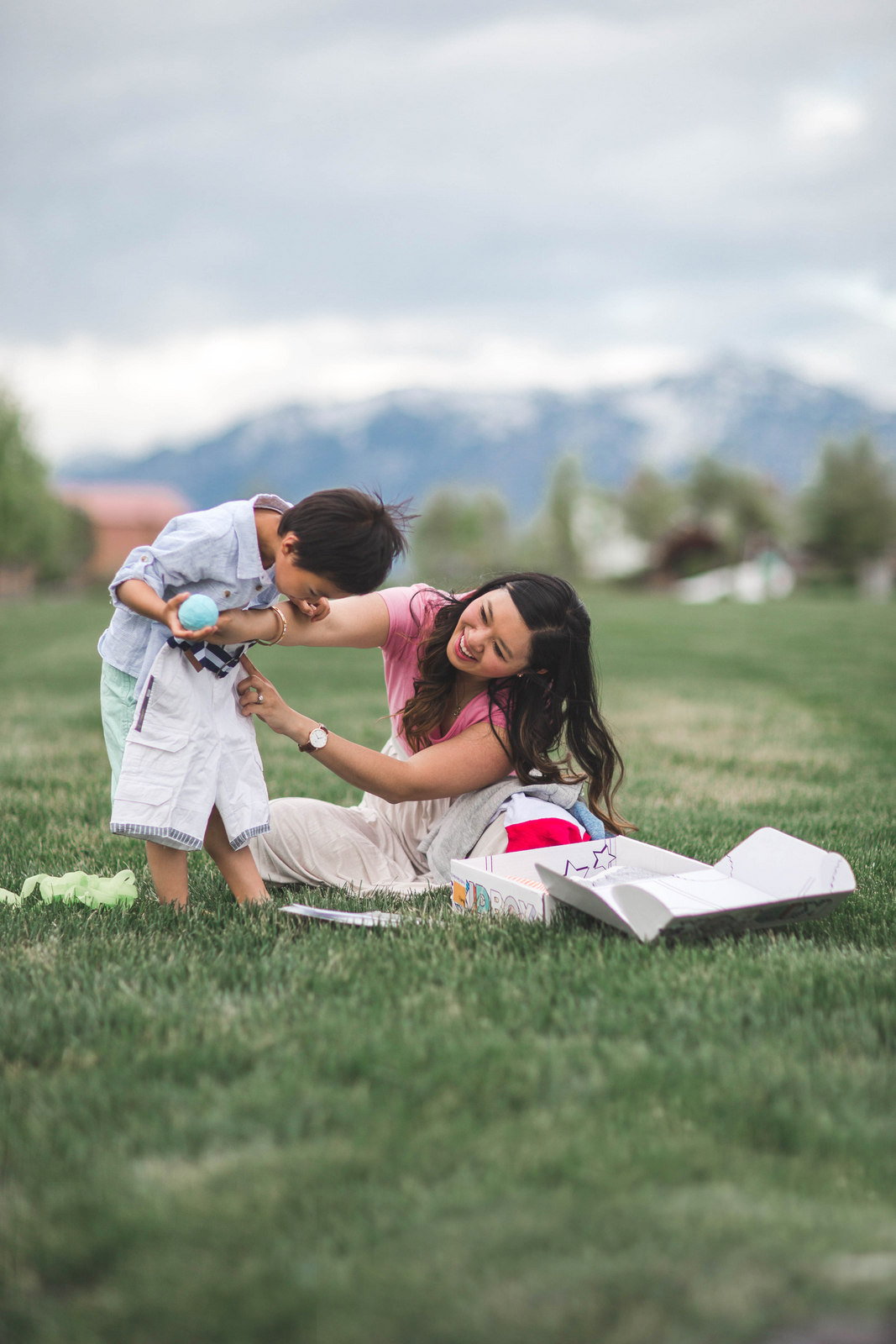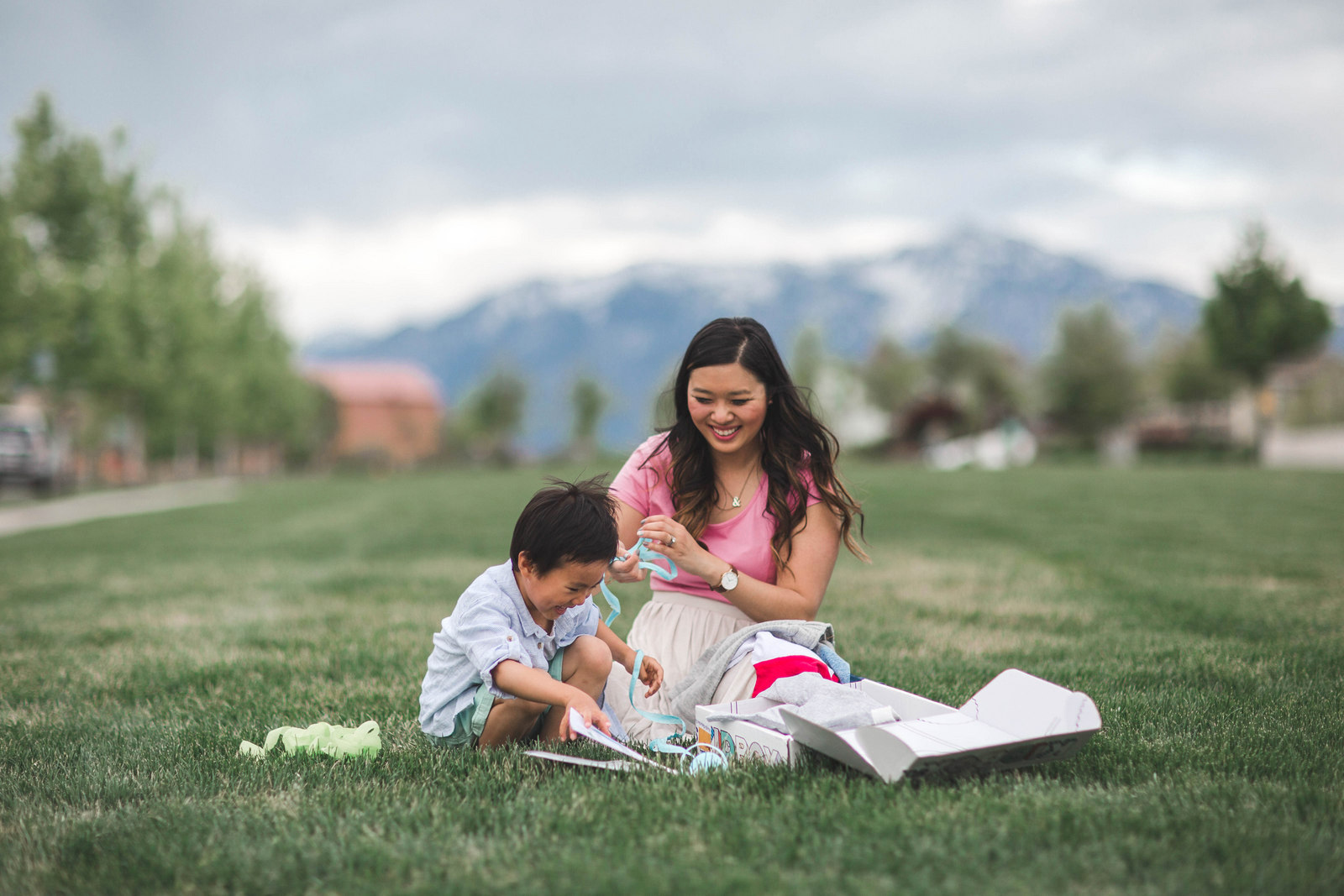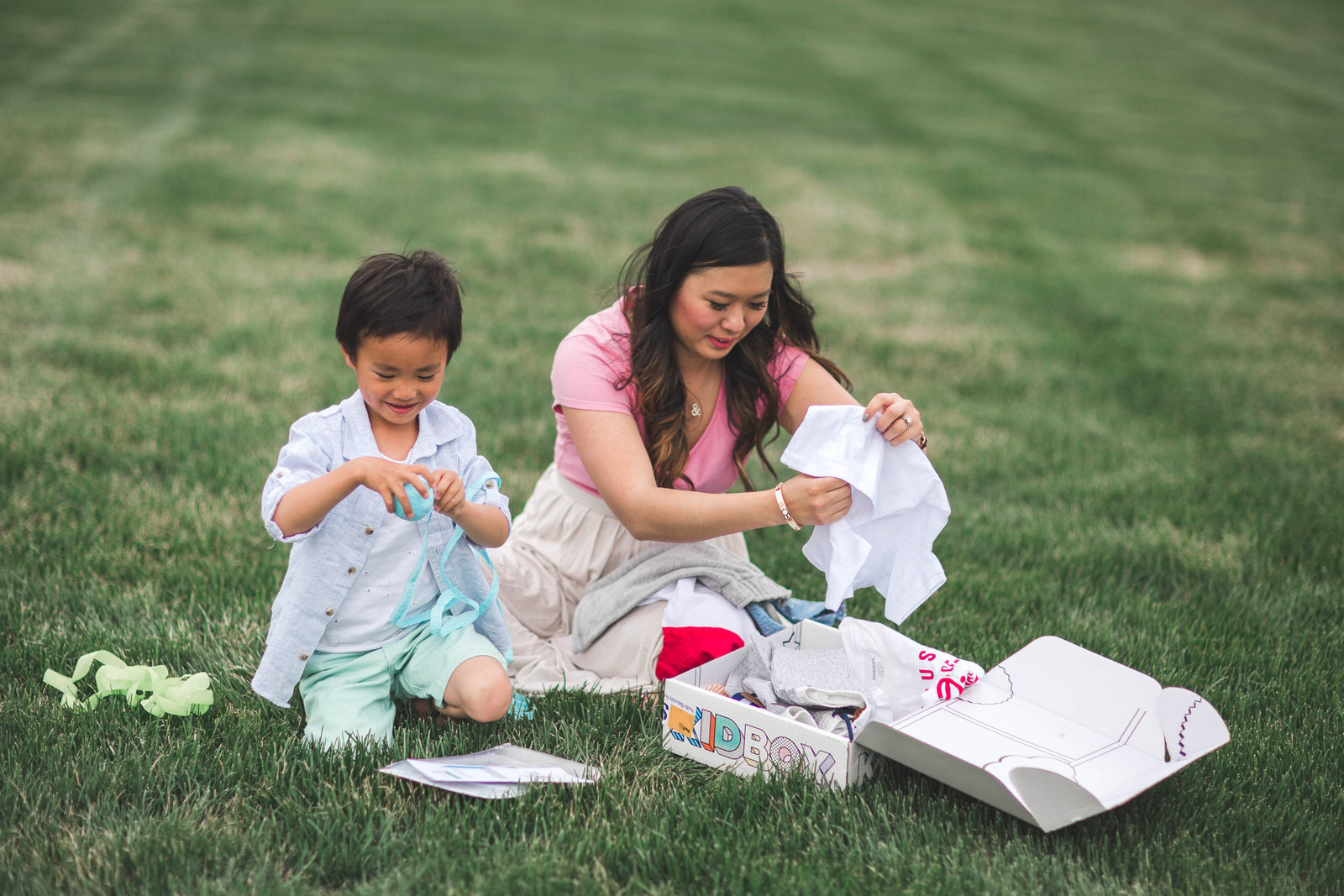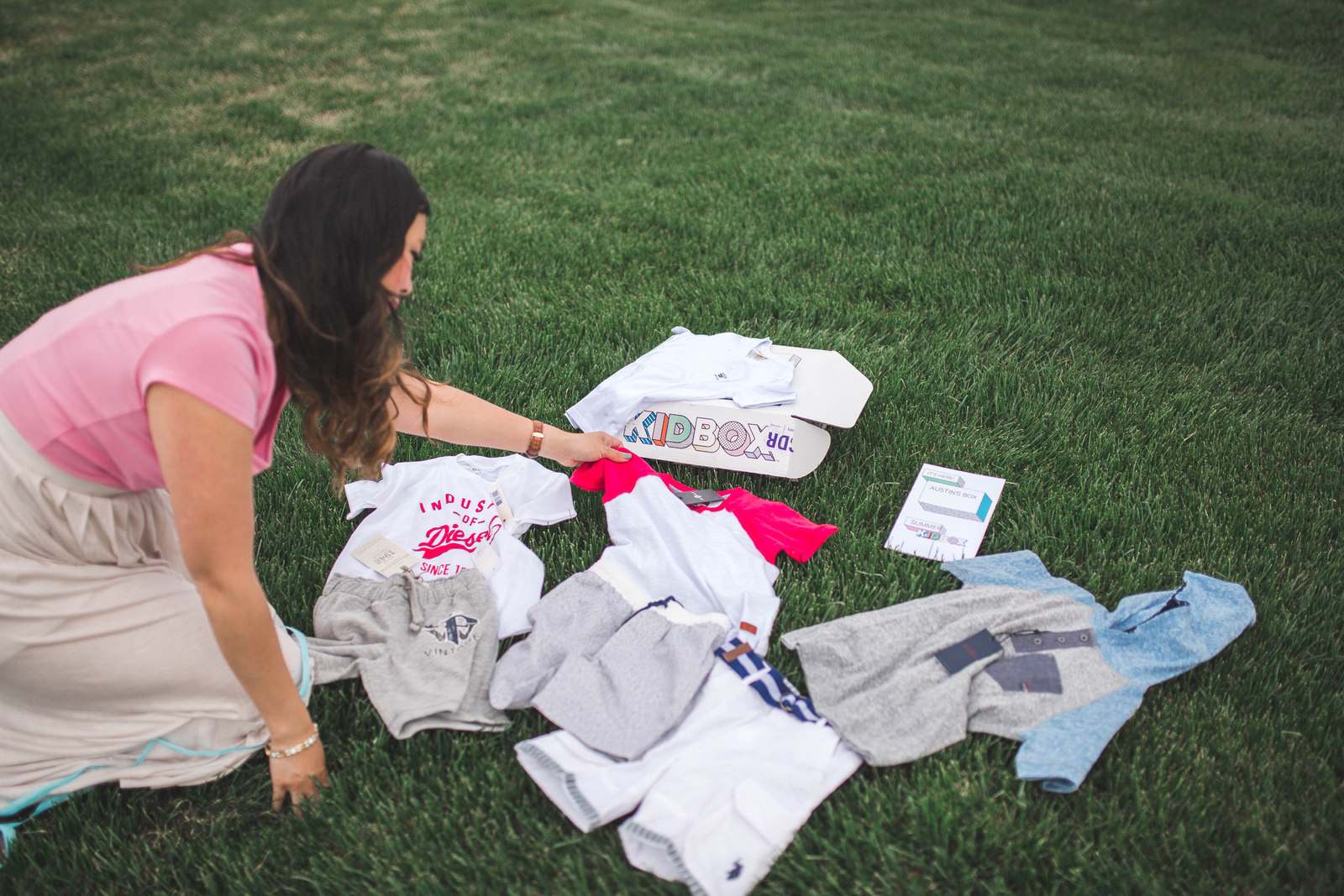 Here's a view at some of the items we got in Austin's box. It was a mixture of tops and shorts, all great for Summer. The items were from brands like Diesel, Polo Ralph Lauren and 7 For All Mankind. It was fun to open the box with Austin and have him try on the pieces. Unfortunately, the styles in this particular box weren't really a good fit with some of the other clothes he has or the style I have picked for him. I don't prefer clothing with words or graphics on them that aren't very trendy and he has a lot of plain shorts already for the Summer.
The other cool thing about their boxes is that their box is actually made for coloring (which Austin loves) and they have a fun little toy inside that was inside a ball that had to be unraveled. Austin seriously had SO much fun revealing his mystery toy and playing with it.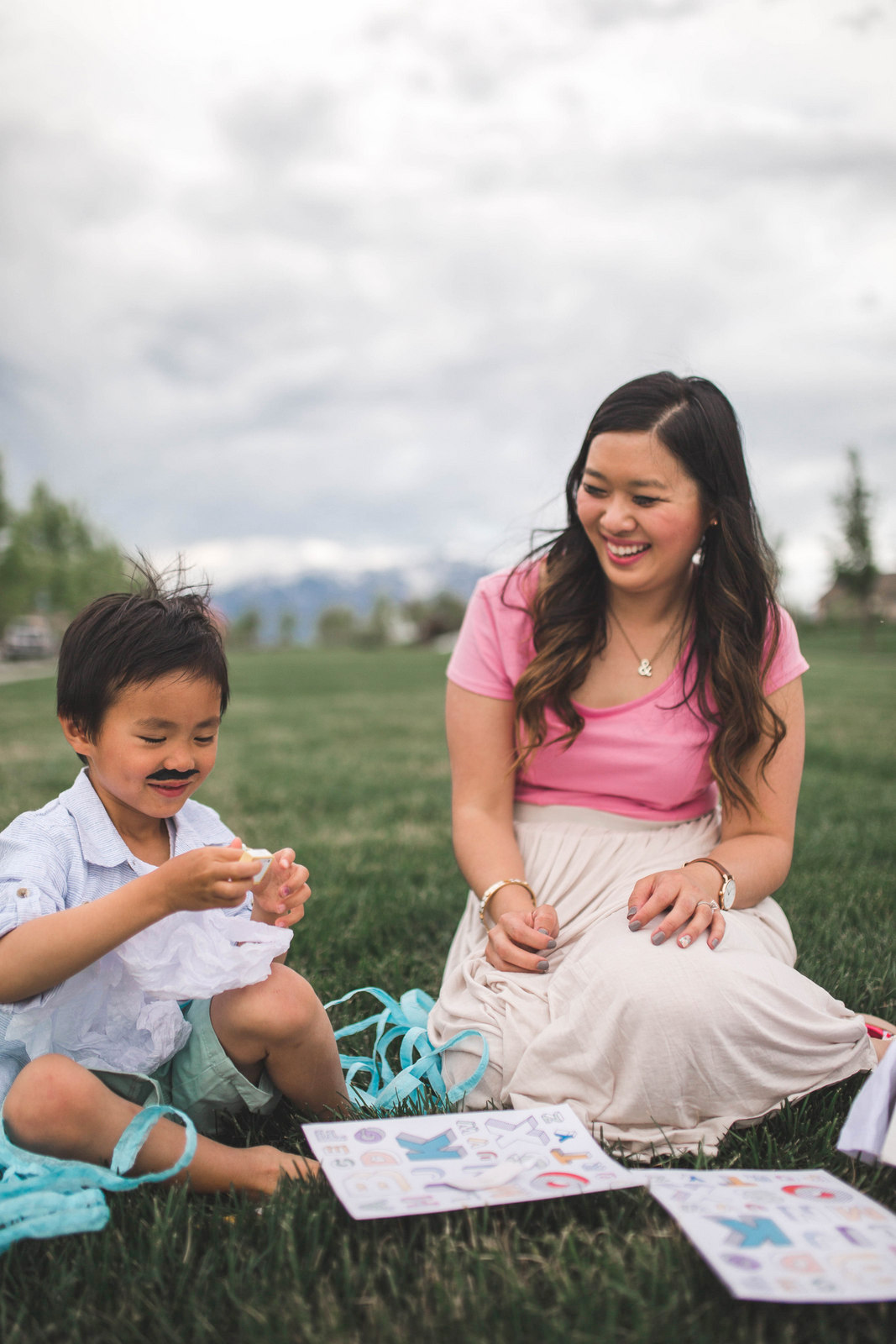 Photography by Shailynn Photography
For every box a customer keeps, they donate an outfit to a child in need and you'd get to pick out the outfit! Kidbox Cares is a partnership between Kidbox and K.I.D.S./Fashion Delivers – the largest nonprofit in fashion – dedicated to collecting and distributing new clothing to children in needy families. I think it's great to talk to our kids about giving and helping others whom are in need and Kidbox will be a great way to start that discussion and have them be involved in picking an outfit!
Overall, I don't think there is anything to lose, so I recommend trying it out! I am curious to see what other brands they carry for boys, what they will carry in the future and I may even just try out a girl box just to see what they have. Again, since there is no styling fee, it makes it a great thing to just check out if you find your kid's wardrobe lacking.
To share the joy unpacking happiness together, Kidbox is giving away a year of clothes to one winner each month, plus each month we'll also award outfits to an additional 5 children in need.
To Enter: Take a photo or video of your unique kid unpacking happiness—opening their Kidbox, a special gift they received, or sharing a special gift with a friend—and share it on Instagram or Facebook with the hashtag #UnpackHappy, #Kidbox and @Kidbox (Instagram) or @KidboxFamily (Facebook).
Each month Kidbox will select one (1) winner to receive an entire year of Kidbox free (5 seasonal boxes of $98 each), and donate an additional 5 outfits to children in need. We'll invite the winner to help us select which cause to send the donations to as part of our Kidbox Cares initiative. You can enter once per day each month for extra chances to win!