Thank you to Gymboree for partnering together for this post.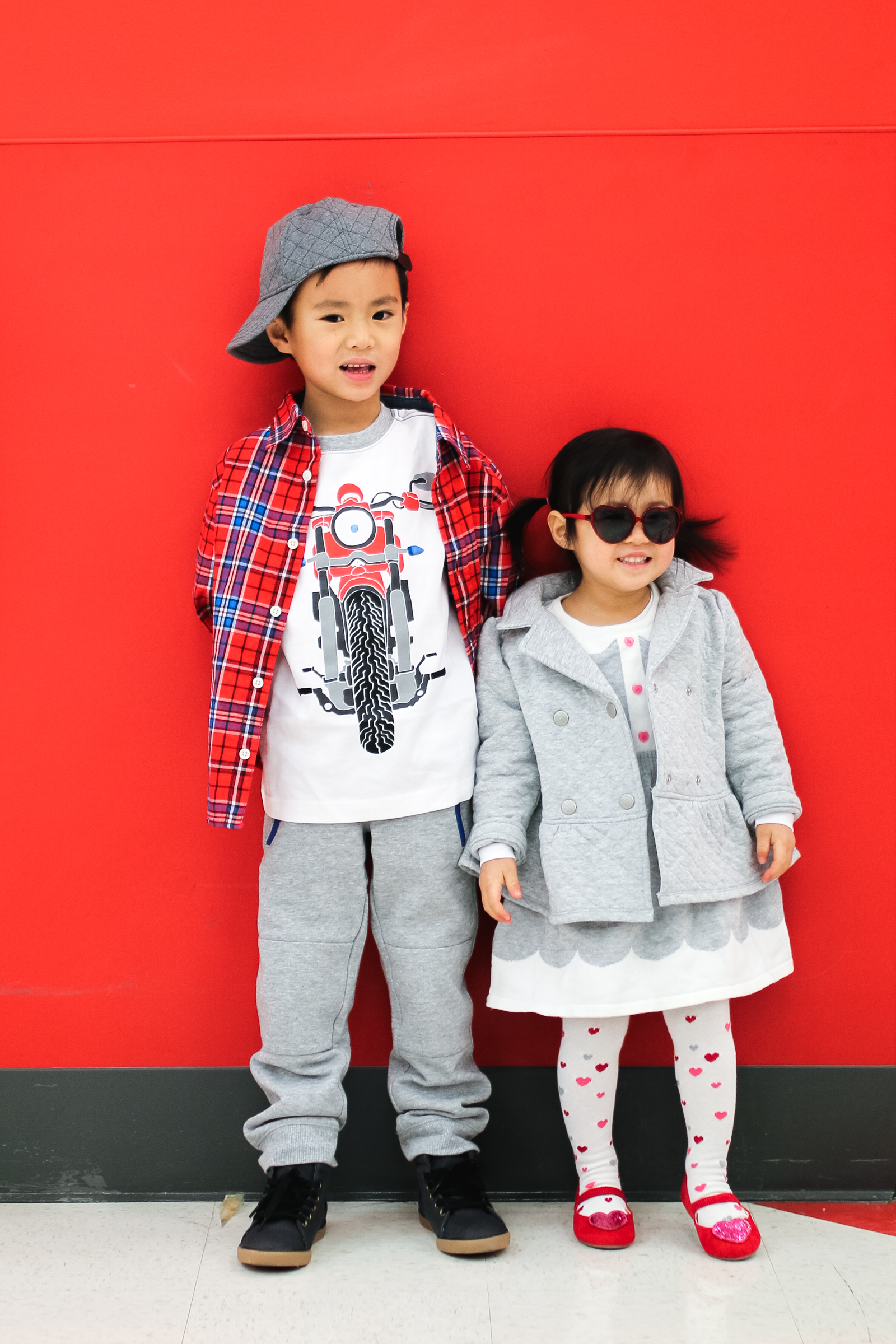 One of the best parts of any holiday is honestly getting to live it through the kiddos. I love getting to show the kids traditions, see their excitement to try new things, and their eyes light up. Of course Valentine's Day might be one of the second best holidays to Christmas, because it's all about love AND CANDY. Austin has been talking non stop about wanting to pick up "candy for his classmates" so the other day, we did just that. Let me tell you, shopping trips aren't always the easiest with kids, as there are so many temptations and sometimes you have to play bad cop in public, and that's really no fun to do and can be totally embarrassing. But hey, kids are kids and what can they do when they have aisles of chocolates and candy in front of them. Needless to say, we survived the trip, the kids got to pick out candy for their classmates (and 1 thing for themselves) and our next step will be taping the candy to their Valentine's! This year Austin's class has about 24 kids and Vivian has about 18, but then we also have some friends who they want to give out Valentine's to as well! I love that they've been able to make such good friends at daycare, even if Vivian's "friends" are all boys…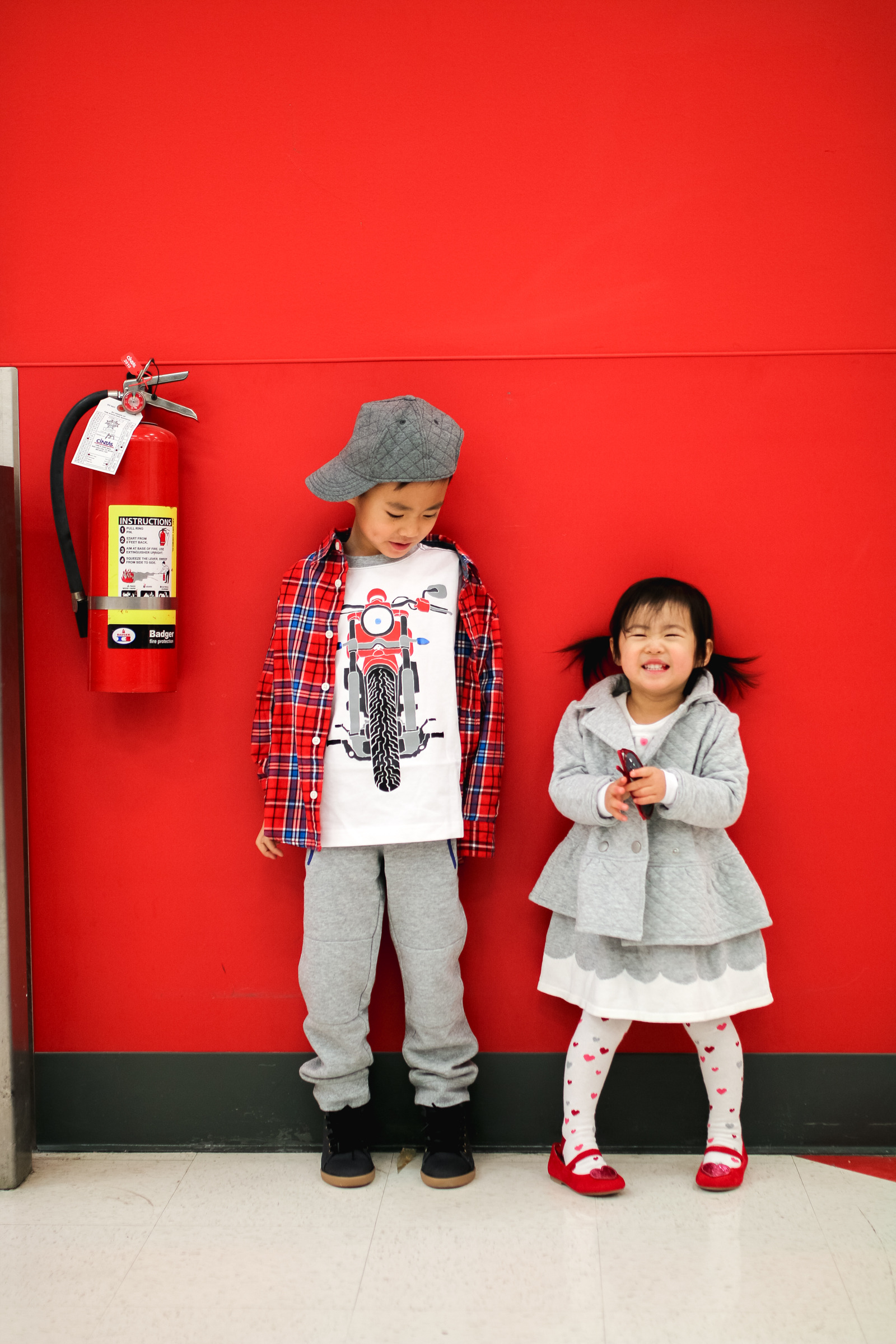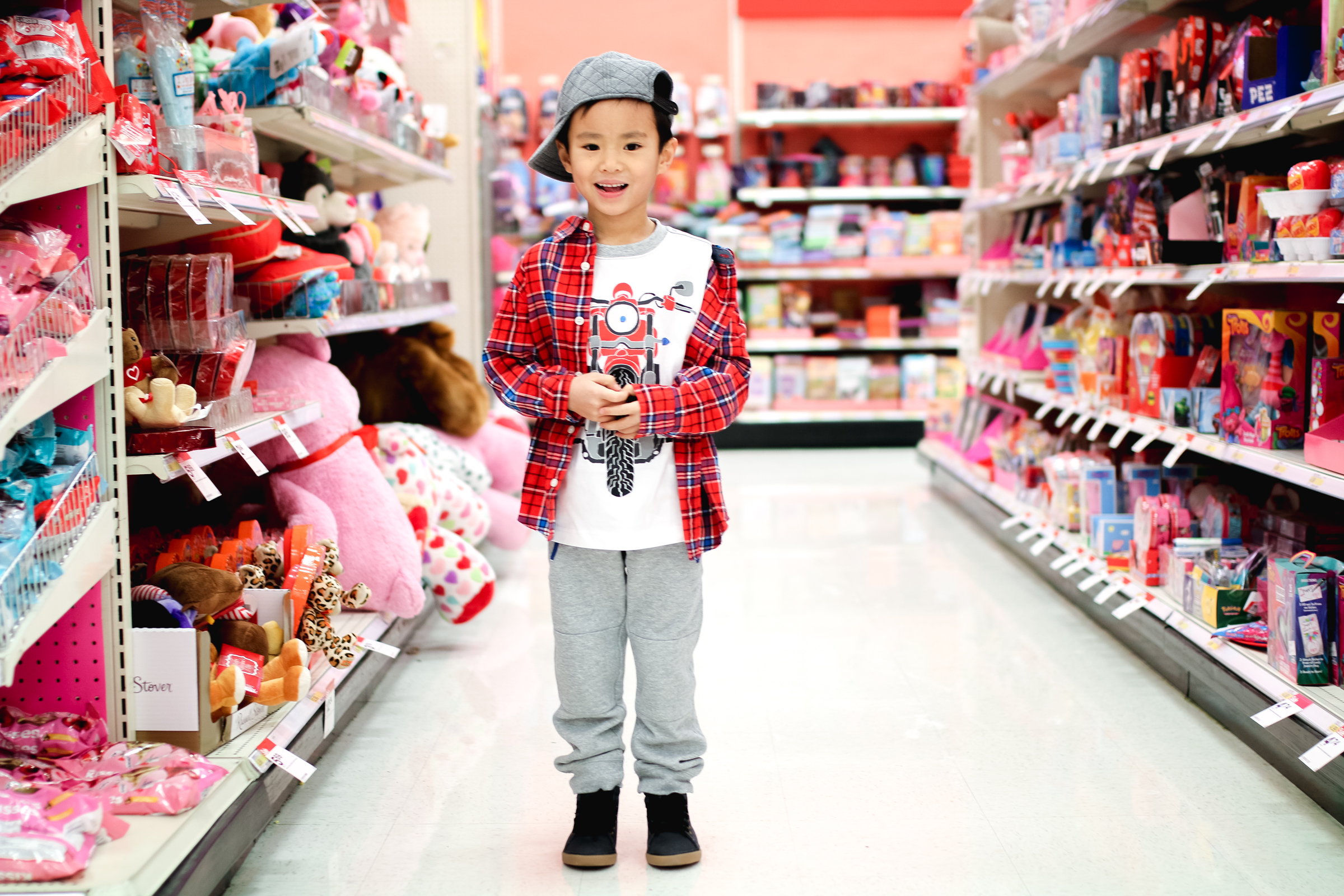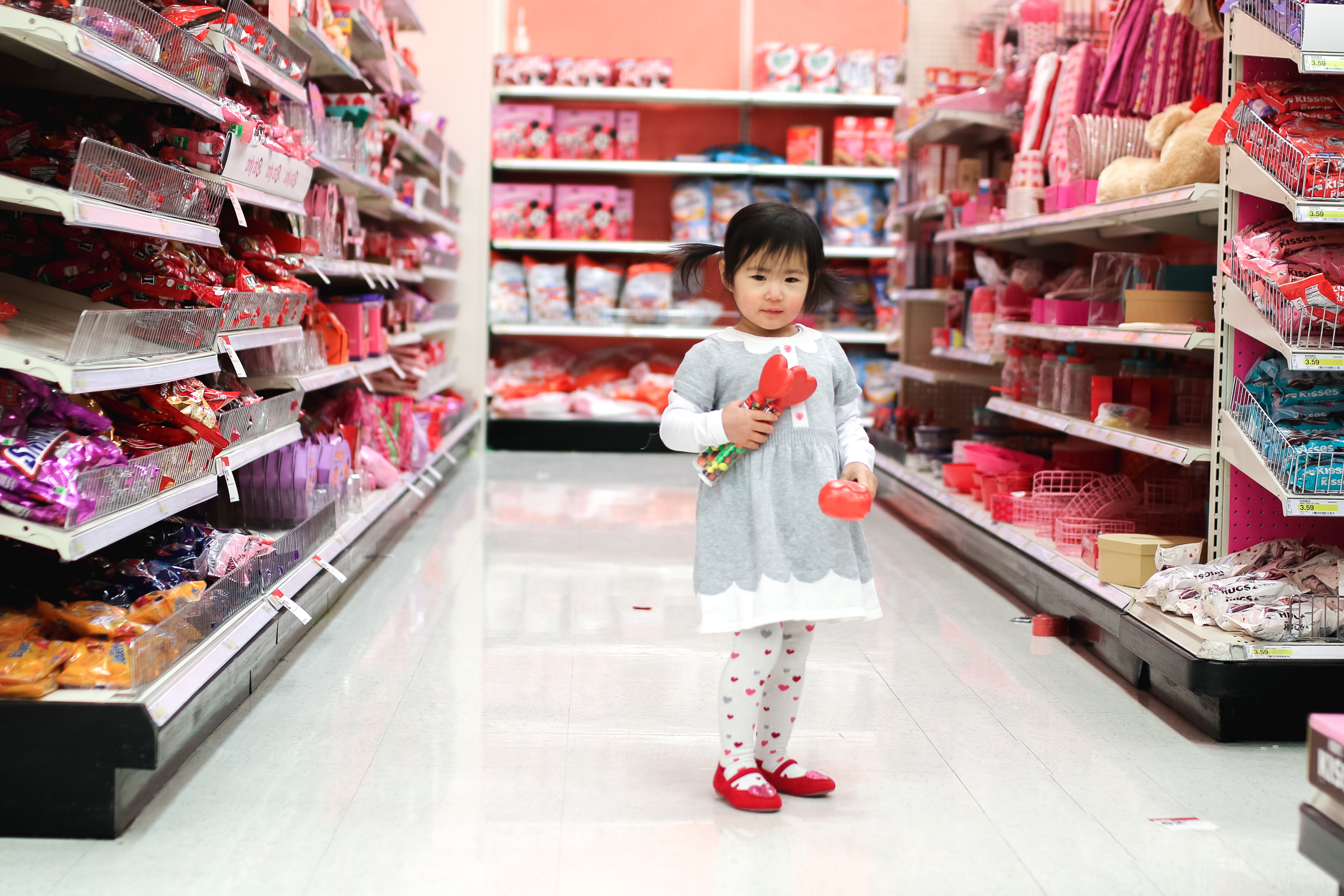 T-Shirt | Button Down | Pants | Shoes | Hat
Vivian's outfit:
Dress | Tights | Shoes | Jacket | Sunglasses
Both the kid's adorable Valentine's Day outfits are from Gymboree. They've got so many great clothing separates and cute accessories to complete your child's outfit. I picked pieces that of course are the colors of Valentine's Day or have hearts on them, but I honestly think that all of them could be worn for later too. I generally like to pick outfits and clothing that the kids can wear for more than just one occasion, because well, that's a great way to save money and get the most out of their clothes! Don't forget to check out the rest of the toddler girl and boys Valentine's selection – everything is currently 30% off!