This post is written in partnership with World Market, all opinions expressed are 100% my own.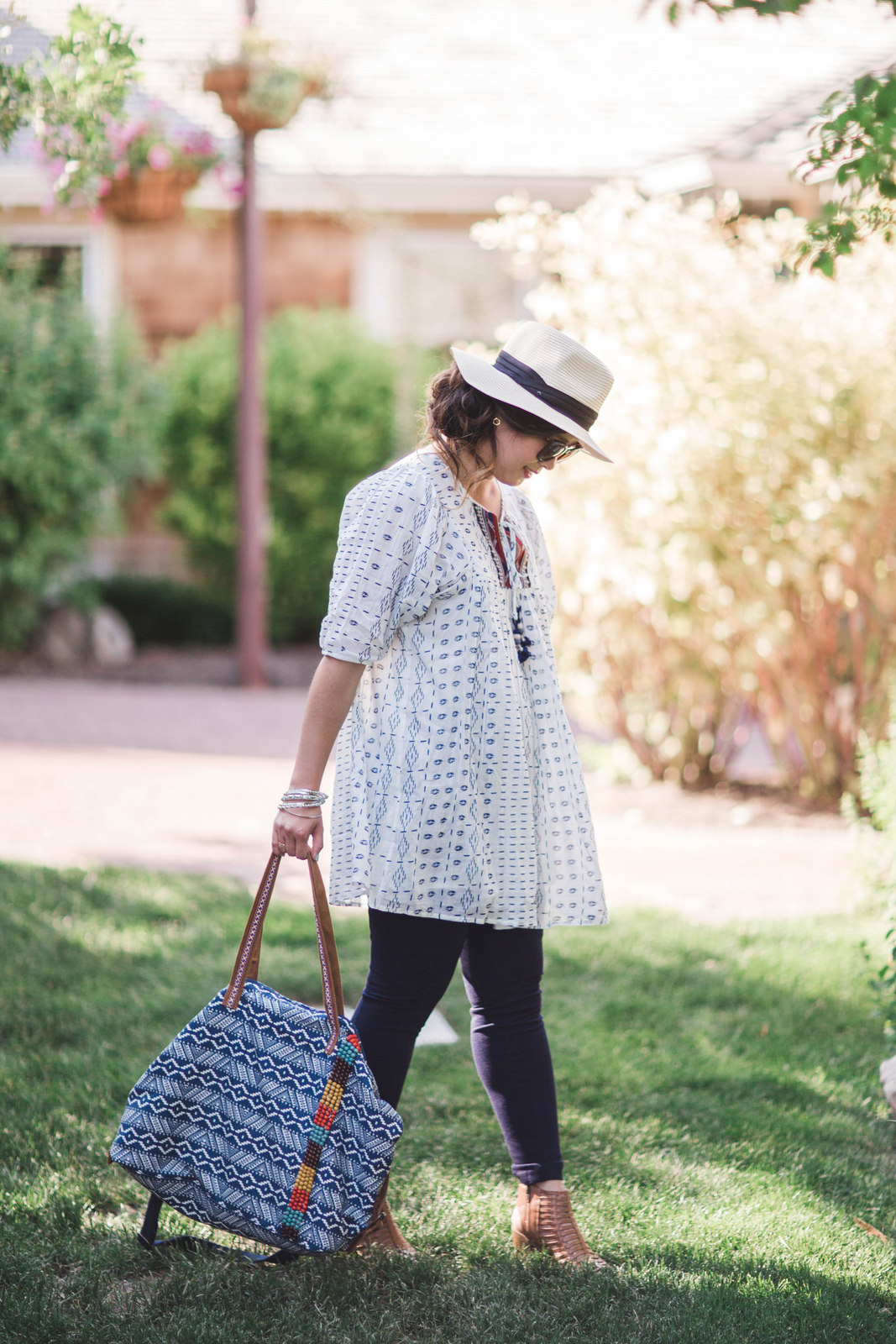 I've seriously been on a Boho fashion kick lately with my outfits. Maybe it's the eclectic, unique and mostly colorful style, or maybe because most things are loose and breezy, but whatever it is, I could wear a breezy boho style look every day this summer. The majority of my outfit is from World Market and I have to say I am seriously impressed with their fashion selection. Previously, I had only shopped there for home decor items, but browsing through their fashion section, they have everything from women's clothes, bags, hats, and so much jewelry all at a pretty great price point! I really love their Summer mix and match clothing guide right on their site, makes online shopping way easier.
For this look, I wore one of their tunics over a pair of leggings. The tunic could have been a dress probably, but I thought it was too short for my own liking so which is why I wore leggings with it. The pattern on the tunic is light and small that I thought it would be fun to contrast with a heavily printed bag. That beading detail on the bag really makes it unique. And to top off the look, I always have to wear accessories such as fun bracelets or a panama hat which is perfect for summer.
My Outfit:
Top c/o World Market
Leggings: J.Crew
Bag c/o World Market
Bracelets c/o World Market
Hat c/o World Market
Shoes: Target
Shop the outfit:
Hair styled by Tanglez Hair and Makeup
Photography by Shailynn Photography
Shop other World Market Boho faves:
See how these bloggers created a Breezy Boho look with World Market:
Pink Heels Pink Truck: How To Style An Asymmetrical Dress
Lauren McBride Blog: Summer Boho Style
Lipgloss and Crayons: How To Wear Boho