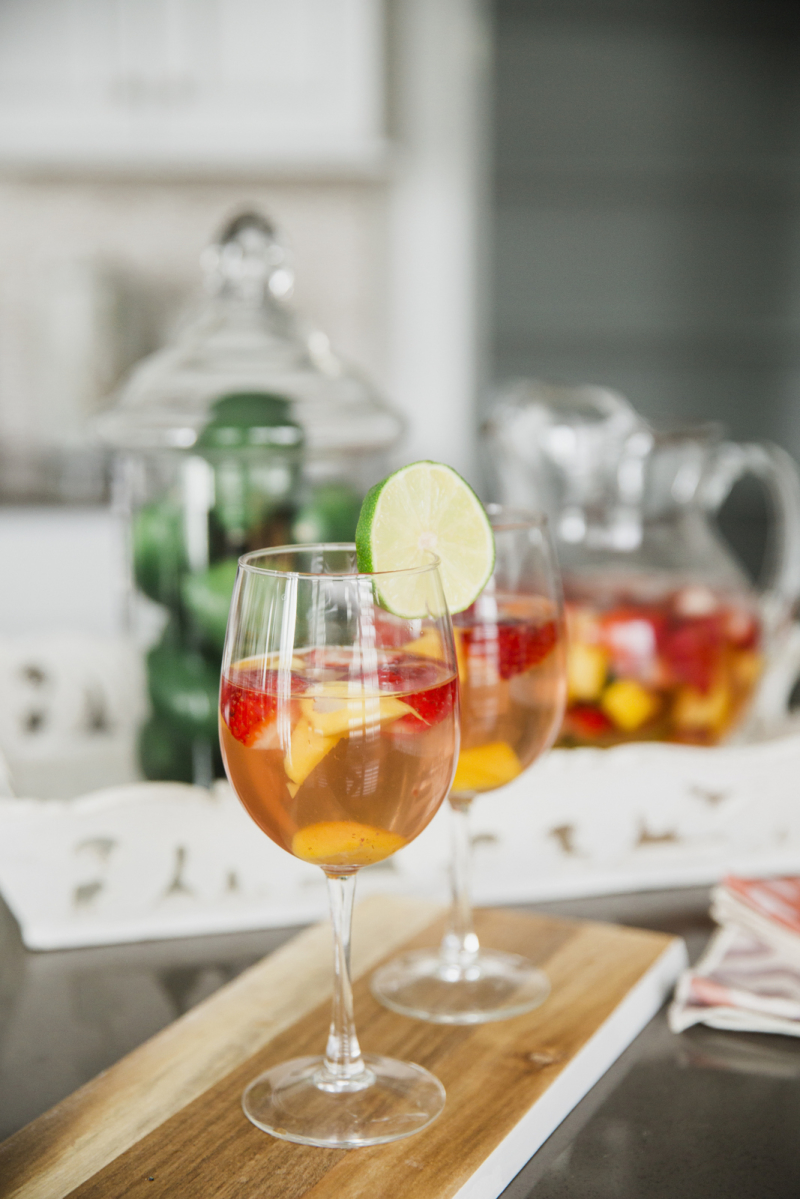 I don't know where rose wine has been all my life, but it's about to be in my life even more. I mean being a fanatic over the color pink all my life, you really would have thought that this type of wine would have been in my life more often. 😉 A couple weeks ago I had a girls brunch for a few friends and I brought this rose sangria over for everyone to share. It would have made a really good 4th of July drink… or really any Summer party drink! It's super easy to make and is basically just a mixture of some different types of alcohol and fruit, yum!
Photography by Diana Putnam Photography
Photos taken in Lehi Ivory Model Home by Laurie Putnam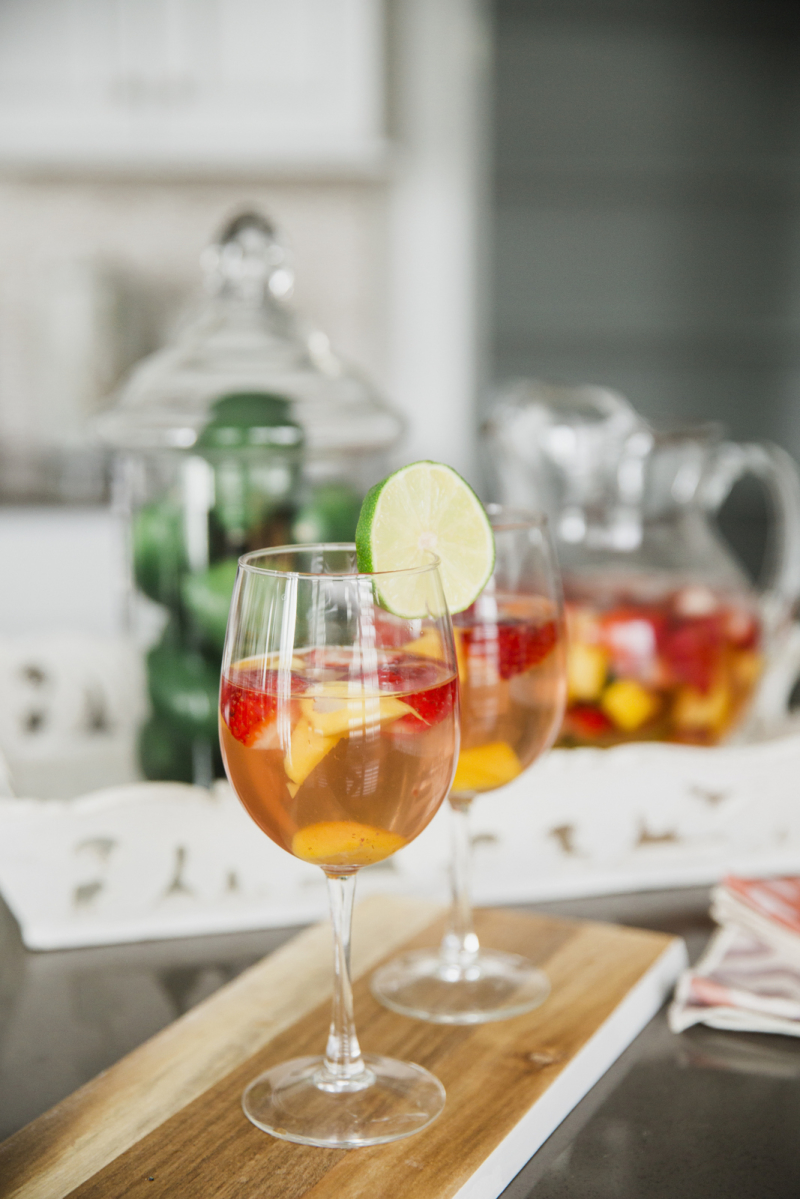 Strawberry Mango Rose Sangria
2016-07-06 07:59:14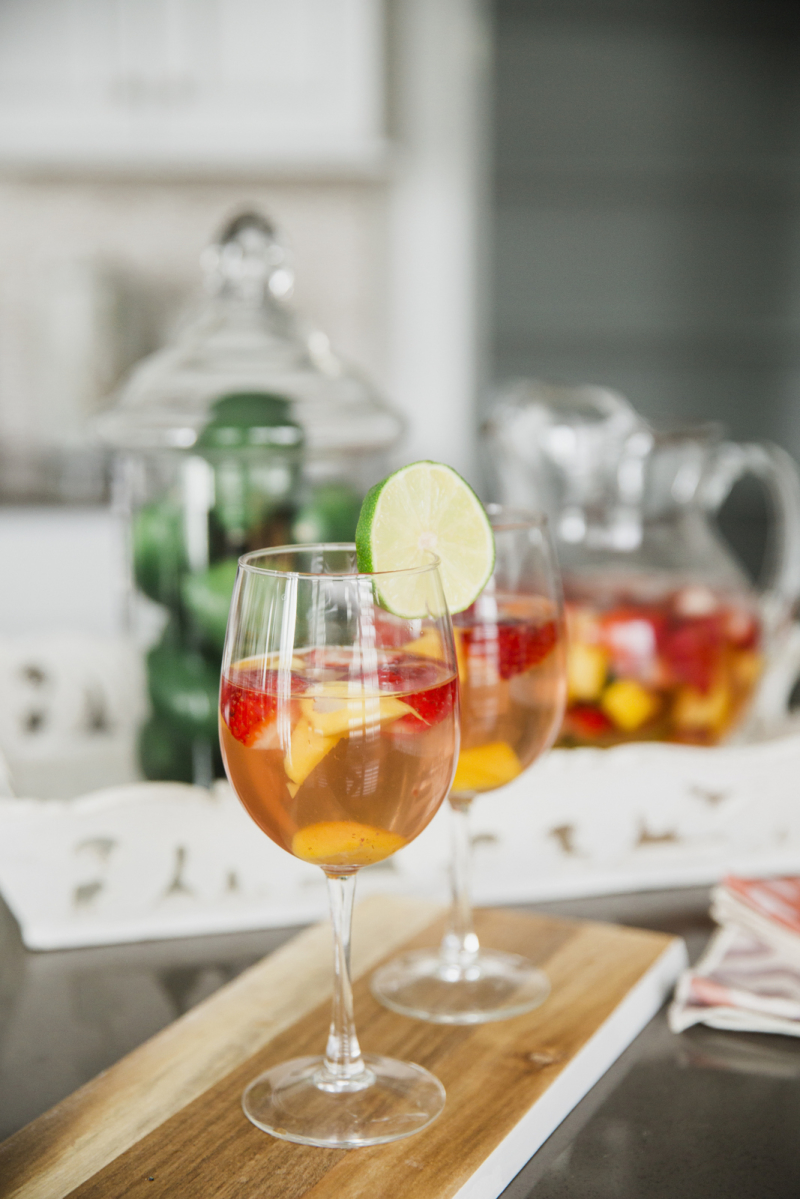 Serves 8
A delicious pink twist on sangria.
Ingredients
2 bottles Rosé Wine, Chilled
1 carton or 2 Mangoes, Pitted And Diced
1 cup Strawberries, Hulled and Quartered
1/2 cup Triple Sec, Chilled
1/2 bottle sparkling water, Chilled
1 Lime, sliced, for Glass Rim (optional)
Fresh Mint, For Garnish (optional)
Instructions
Combine the Rosé wine, Triple Sec, strawberries and mangoes in a pitcher.
Cover and refrigerate for 8 hours.
Just before serving, pour in chilled sparkling wine and stir.
Serve in glasses with lime on the rim and garnish with fresh mint.
Sandy a la Mode https://www.sandyalamode.com/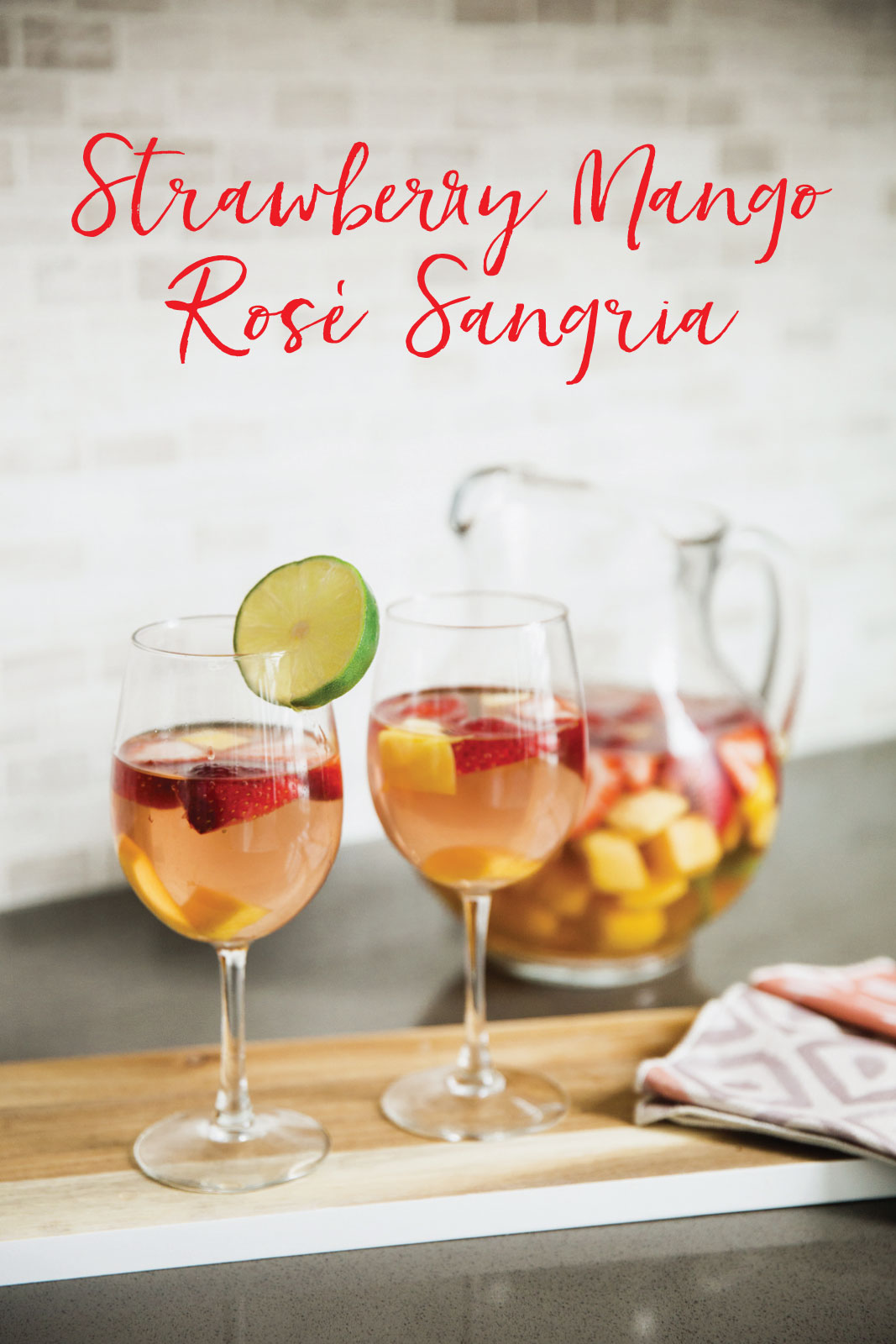 What is your favorite type of sangria?