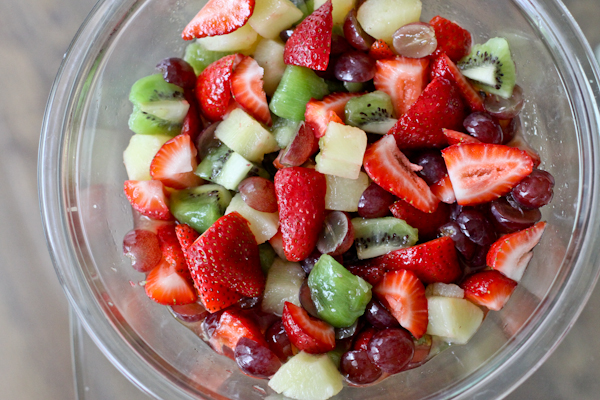 A few weeks ago I attended a Labor Day potluck with some close friends! And I just wanted to share with you all what I made. I knew I wanted to make something with alcohol in it so I decided on a fruit salad. Let me just tell you, this "salad" is tasty, EASY to make (I love easy to make things), and somewhat healthy since it's predominantly fruit? But the best part about it, is that it's got tequila.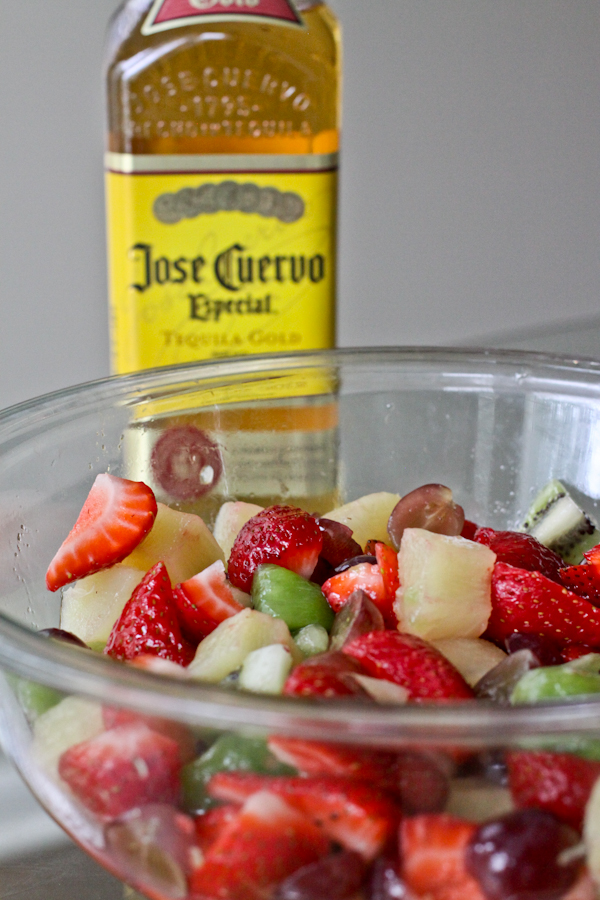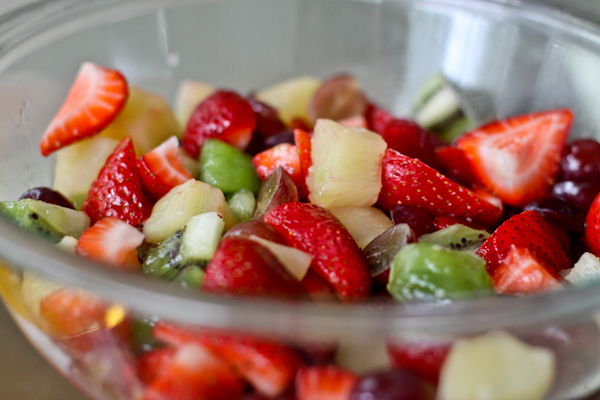 Tequila-Lime Fruit Salad
Ingredients
1/2 cup sugar
1/4 cup water
1/4 cup lime juice
3 tablespoons tequila or additional lime juice
2 cups cubed fresh pineapple
2 cups sliced fresh strawberries
2 cups chopped peeled kiwifruit
2 cups seedless red grapes, halved
Directions
1. In a small saucepan, bring sugar and water to a boil over medium heat. Remove from the heat; cool completely. Stir in lime juice and tequila.
2. In a large bowl, combine the fruit. Drizzle with syrup and toss gently to coat. Yield: 10 servings.
(recipe adapted from Taste of Home)
Next time I make this, I may up the amount of tequila to 4-5 tablespoons. 🙂 This girl has a special spot in her heart for tequila (especially Patron)! 😉