I've partnered with my friends at Megan Media and Tropicana for this post. All opinions expressed are 100% my own.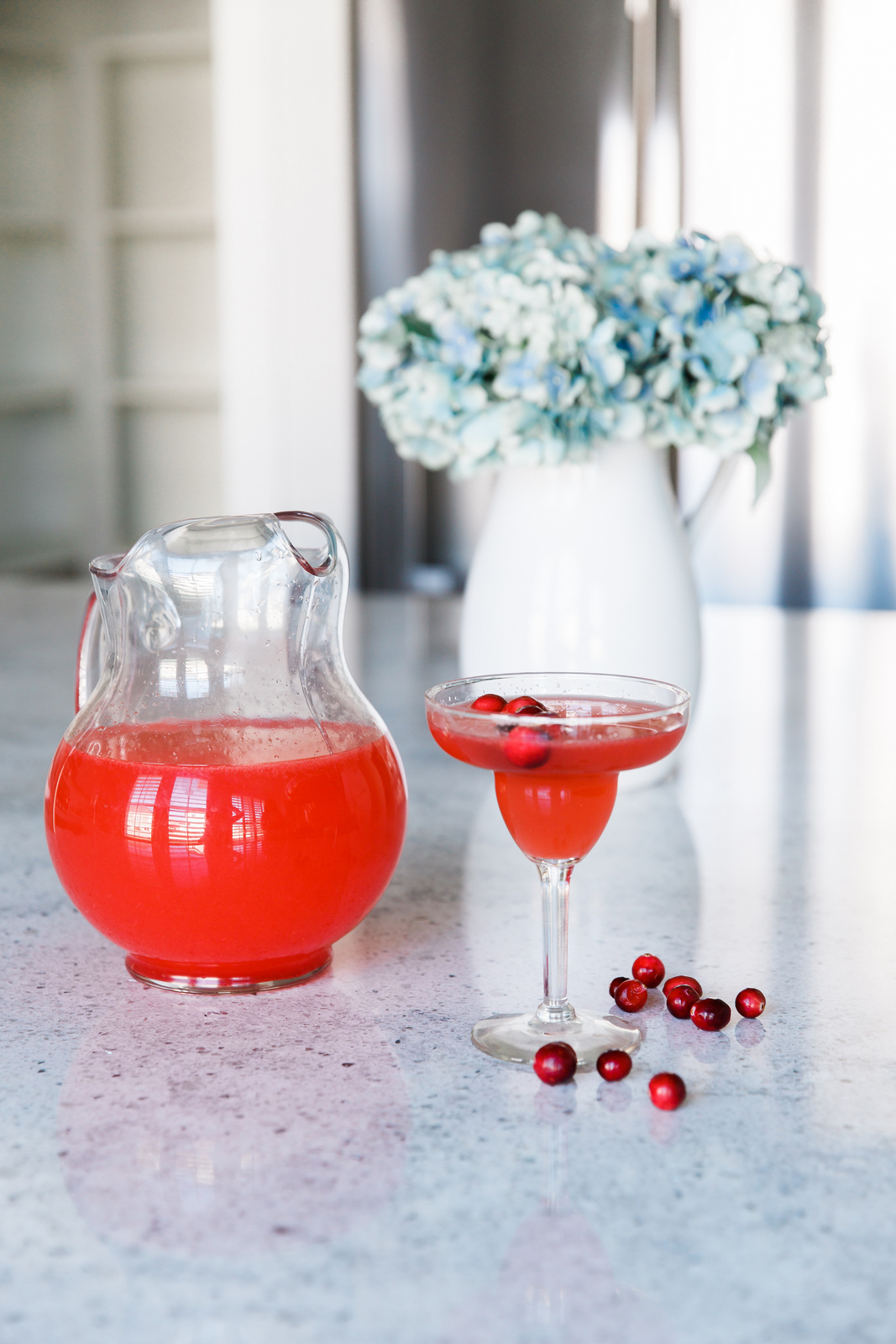 As I've explained many times before, having "girl time" with my friends is super important to me. And of course one of my favorite ways to hang out with them is to have a girl's night in at one of our houses, where we watch movies, try on makeup, chat… all while sipping on cocktails. Because having good food and drinks is a must with great company. Because Thanksgiving is next week (GOSH, so fast), I wanted to created a cocktail that was inspired by cranberries, in case anyone had leftover cranberries from their homemade sauces. This cocktail recipe is not too hard to make and is super delicious. If anyone wants to come over, I have some stocked in my fridge. 😉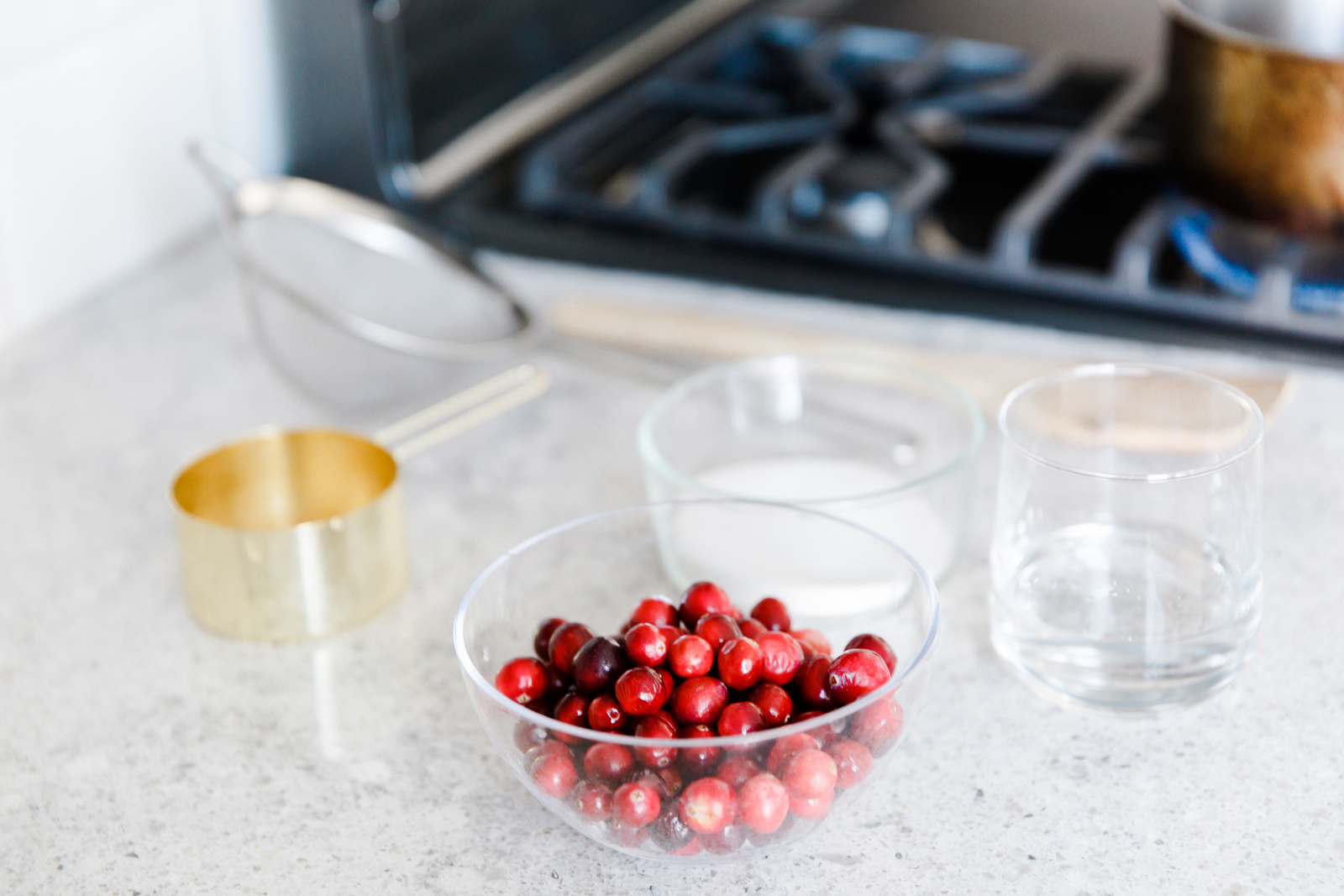 To start, I wanted to make a cranberry simple syrup with the cranberries. I thought it would be nice to make this myself instead of just using cranberry juice. It just takes fresh or frozen cranberries, sugar, and water and a little bit of time.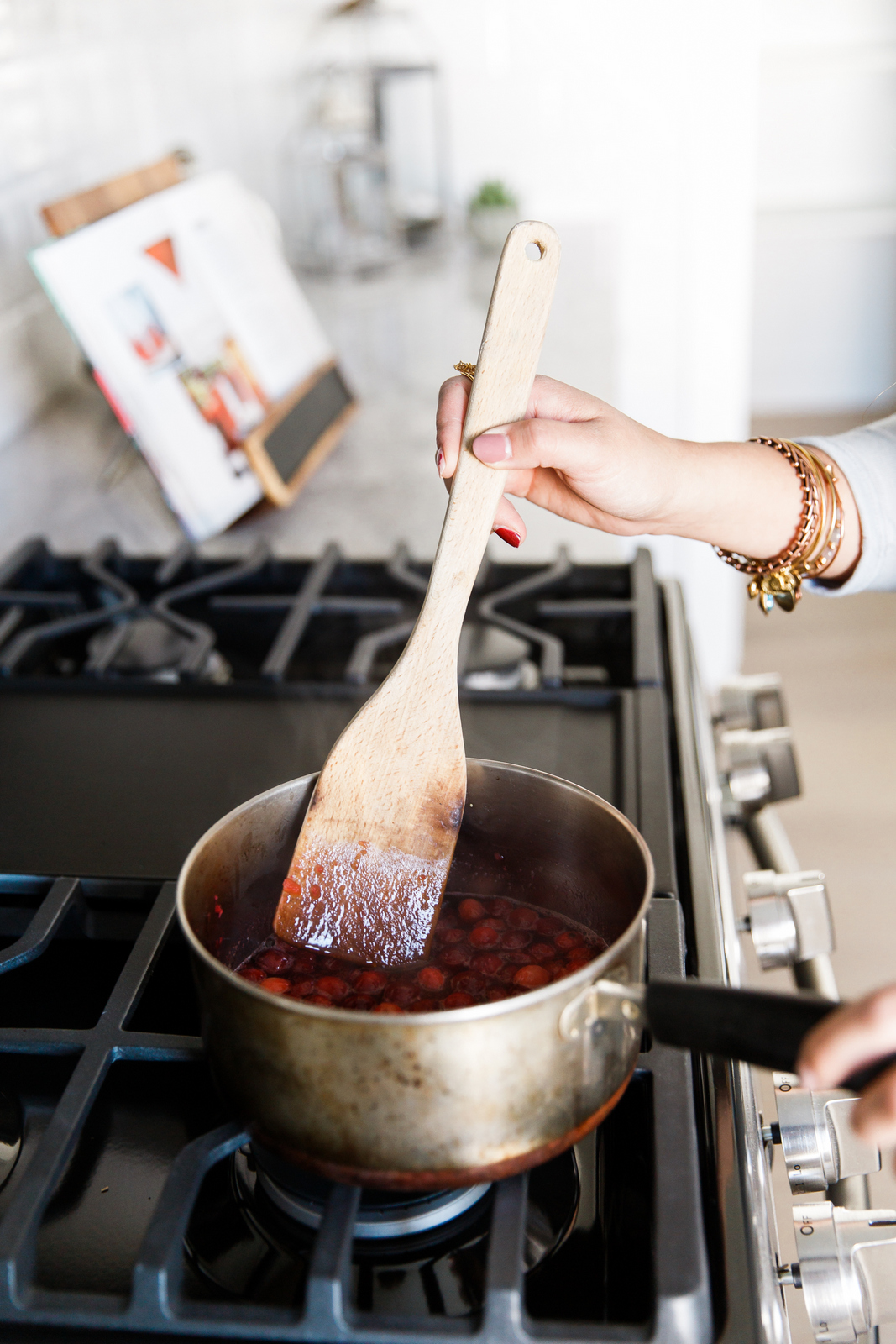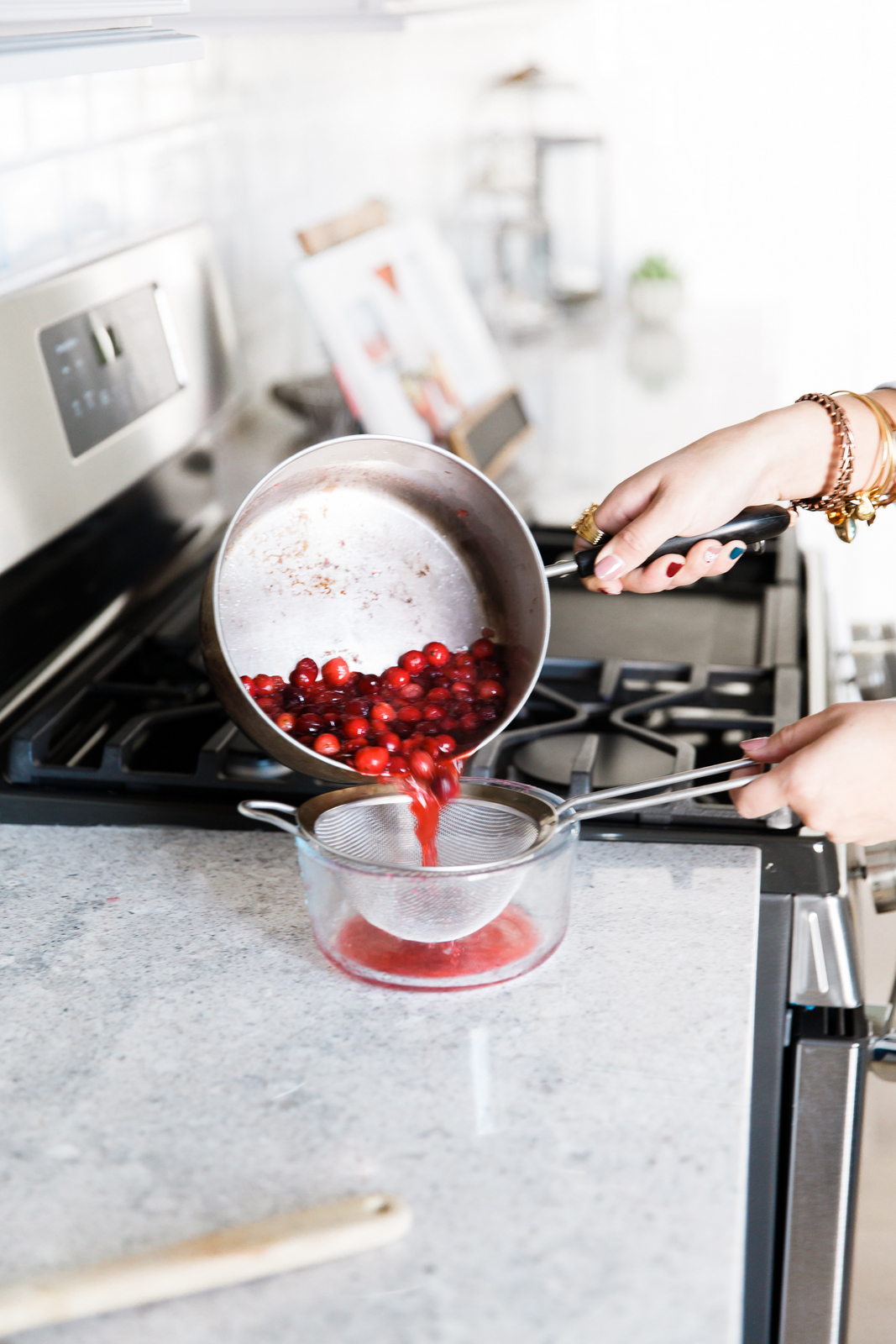 Cranberry Simple Syrup (makes about 1.5 cups)
INGREDIENTS
1 1/2 cups fresh or frozen cranberries

1 cup water

3/4 cup granulated sugar
DIRECTIONS
Combine cranberries, water and sugar in a saucepan over medium heat.

Let boil and then turn down heat to simmer for 15 minutes (until cranberries are falling apart).

Strain cranberries through a mesh strainer until the liquid has cooled, about an hour.

Discard the solids and refrigerate the liquid.
Vodka Cranberry Lemonade Cocktail
INGREDIENTS
DIRECTIONS
Mix cranberry simple syrup, vodka and Tropicana Tangerine Lemonade.

Garnish with fresh cranberries.

Serve into glass and enjoy!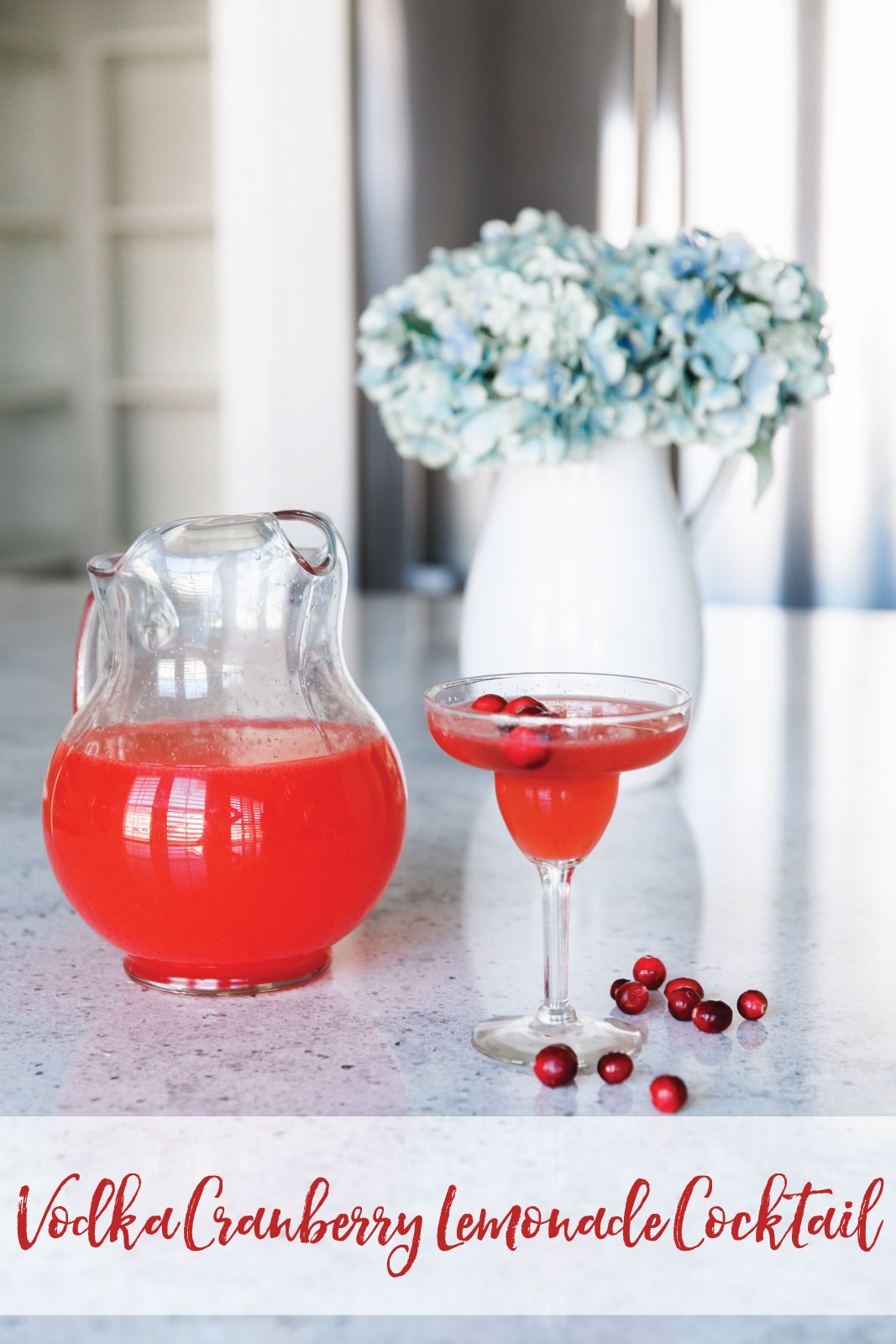 Photography by Diana Putnam Photography
I loved the unique taste of the Tropicana Tangerine Lemonade that was brought to the cocktail. I am always a sucker for lemonades and it just had the perfect amount of tang and sweetness to it. It really is the perfect go-to ingredient to amp up your in-home cocktails. So, does anyone want to come over for a drink?