This post is an advertisement by Cotton, but all opinions expressed are my own.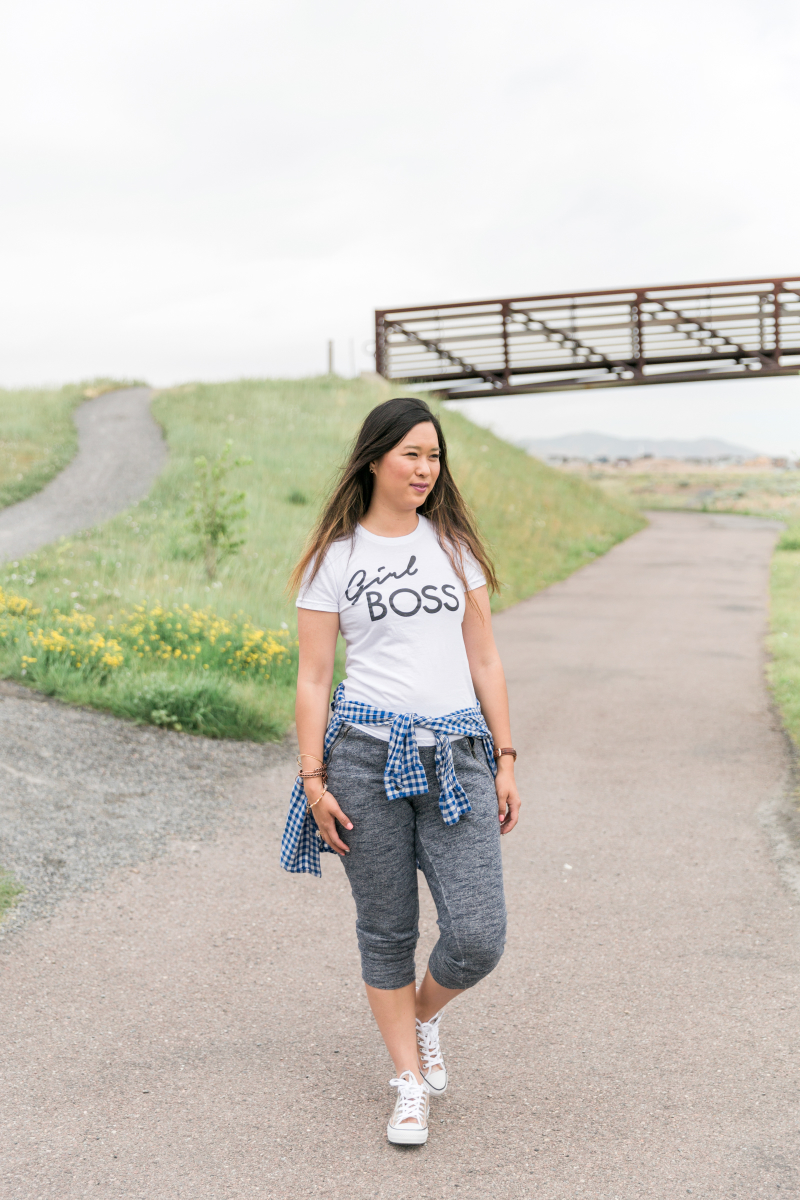 During weekdays, I just love dressing up for work. We have a business casual dress code and I like to ensure that I am putting a stylish twist in my work outfits, with pattern mixing, fun shoes, or just wearing a lot of color. However, when I get home on the weekdays, I always change into comfortable clothes or athleisure comfort style, which is totally a trend now. Athleisure style can be defined by clothes that can be worn for casual activities as well as to a workout. But honestly, my workouts are really just family walks in the evenings where I am chasing my kids around.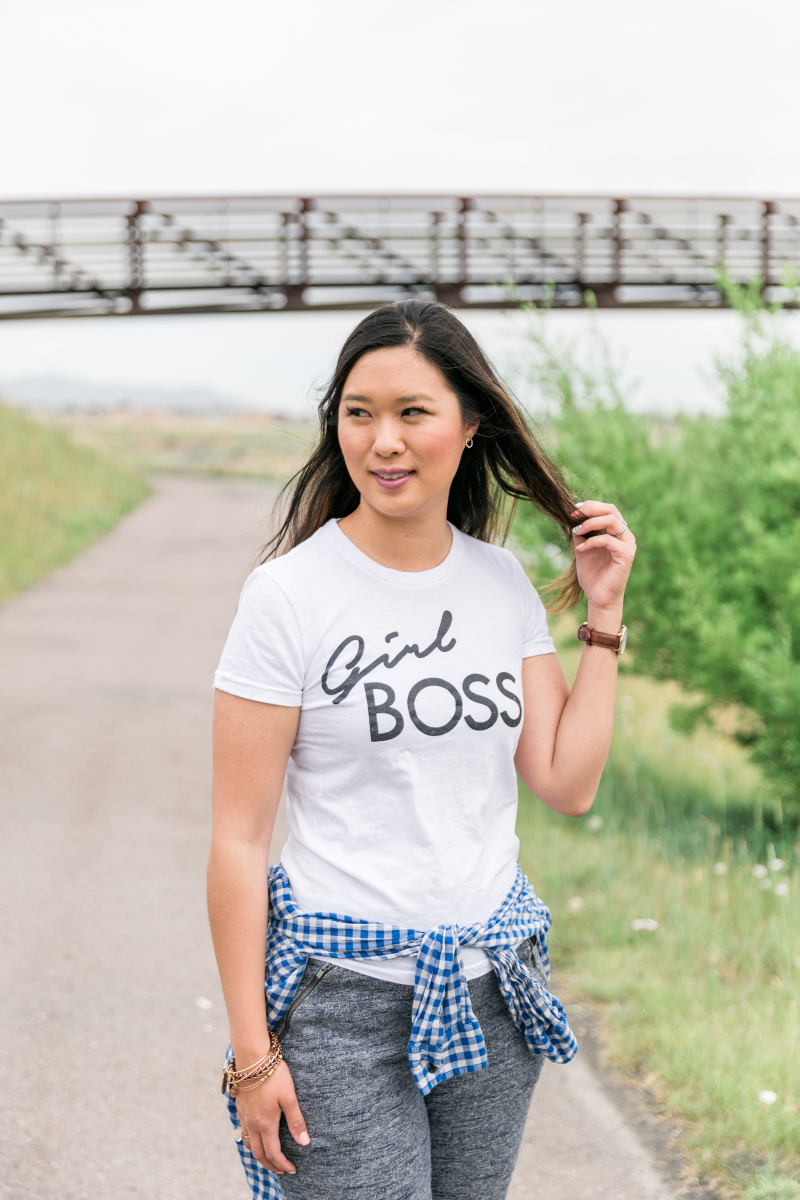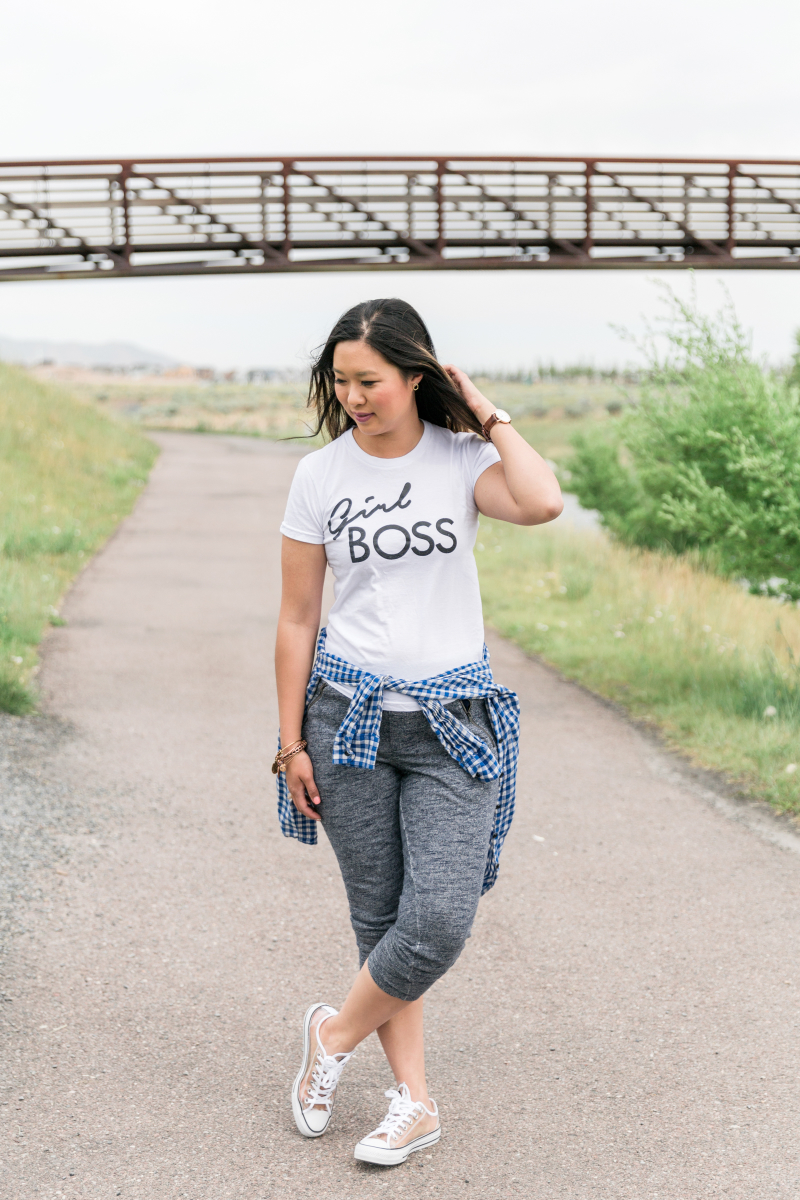 White cotton shirt
Grey cotton pants
Shoes
Blue cotton gingham button down
Watch
Photography by Diana Putnam Photography
The outfit seen here is typical of what I would wear on weekday evenings, it's comfortable, cotton-rich, and being able to layer is always my mantra. It consist of a graphic tee (which is like a staple top for me), jogger pants that I've hiked up a bit to my calf, a button down tied around my waist to add a little layering, and casual sneakers. When shopping for clothes, I always do look at labels to make sure I am getting products that will be comfortable on my skin and easy to take care of in the wash. Cotton is literally the "The Fabric Of Our Lives®". I just love how durable and soft it is. It breathes well and it's extremely easy to take care of. I also think it's a great in between in that it doesn't cling to your skin, nor is it too loose, it's got the perfect amount of give. And also, how amazing are these clear sneakers? Obsessed.

Fashion that functions is always in style. That's why so many things in your closet are made of cotton. It's breathable, durable, comfortable, and washable. It's high end and low maintenance. So check your labels for cotton, and feel as good as you look. Learn more: TheFabricOfOurLives.com
Service Mark/Trademark of Cotton Incorporated