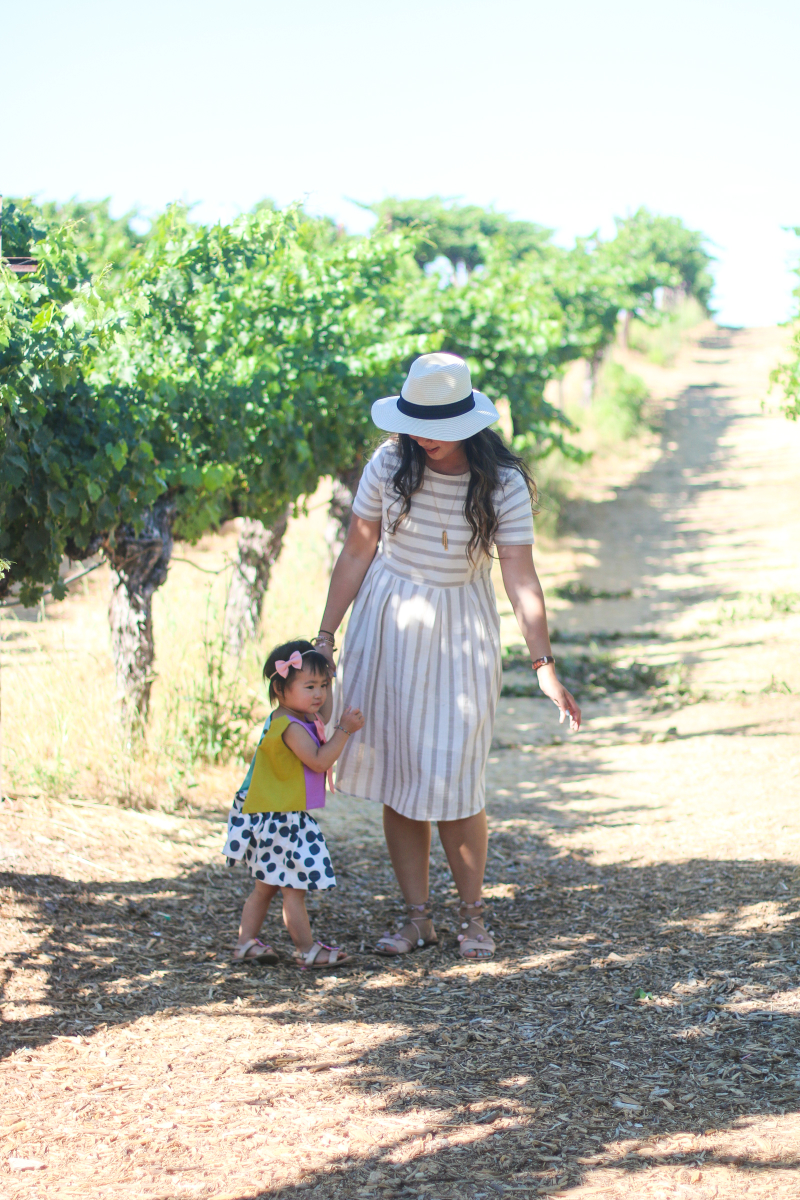 It's kind of crazy to actually think that it's been over 10 years since I've lived in Michigan. For those new here or that don't know me personally, I was born and raised in Ann Arbor, Michigan and did all my schooling there (GO Blue)! I'm totally a Midwest girl at heart and think I always will be. I've made 21 years of memories there and wouldn't trade it for the world. I met some of my best friends there (of which we are still close now), the summers there are the absolute best, the spirit of college football is unrivaled, we say are "A's" very nasal-y, cherry picking is the best, and we can explain exactly where we live by pointing to an area on our hand.
I left Michigan over 10 years ago and left all my family and friends and began a career and new life in Kansas City, MO. I met my husband, had my son, got pregnant with my daughter, learned the meaning of float trips, got into baseball, dodged tornadoes and survived the hot sticky summers. It was only 2 years ago that the company me and my husband both work at transferred us to our now home, in Salt Lake City, UT.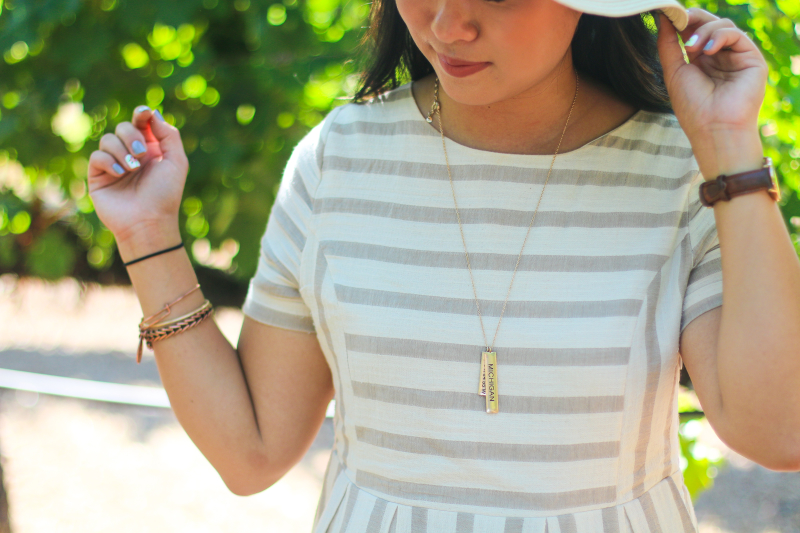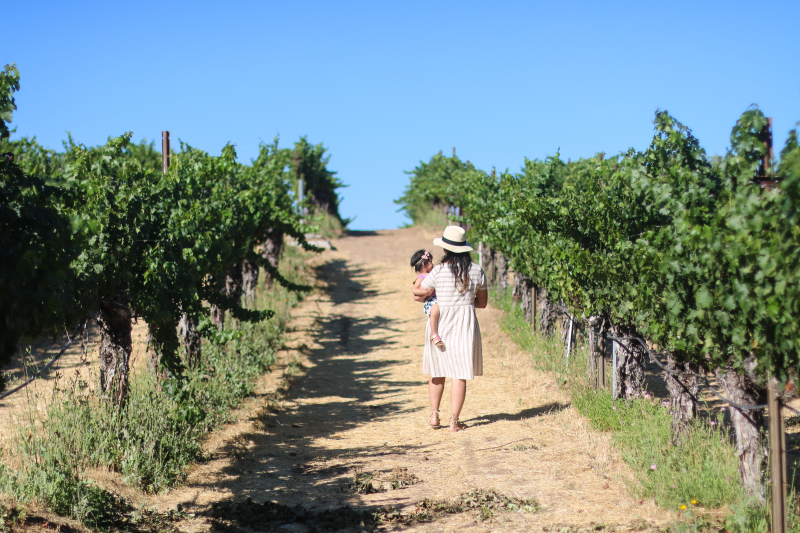 My outfit:
Dress: Love Winnie James
Shoes: Loeffler Randall
Necklace c/o Cents of Style (snag one on sale + free ship 7/15 w code NEWSTATE)
Hat: World Market
Vivian's outfit:
Top: Nori Child
Skirt: Nori Child
Sandals: Cherokee
Bow: Little Poppy Co
Photos edited with Dreamy Presets Santorini Preset Collection
I am a firm believer that where you grow up and your surroundings can and will definitely shape you as a person. I am definitely a Midwestern girl at heart and live by that and no doubt my kids will learn the "Utah way". But really there's a piece of my heart in all 3 cities/states I've been to as the memories I've had in each of the places is priceless. But in the end, wherever my family is, is home to me. Don't you agree?
I'd love to hear more about where you are from and where you call home?
Also for 7/15/16 only – Cents of Style State Necklaces are on sale for $11.99 + FREE SHIPPING w/code NEWSTATE