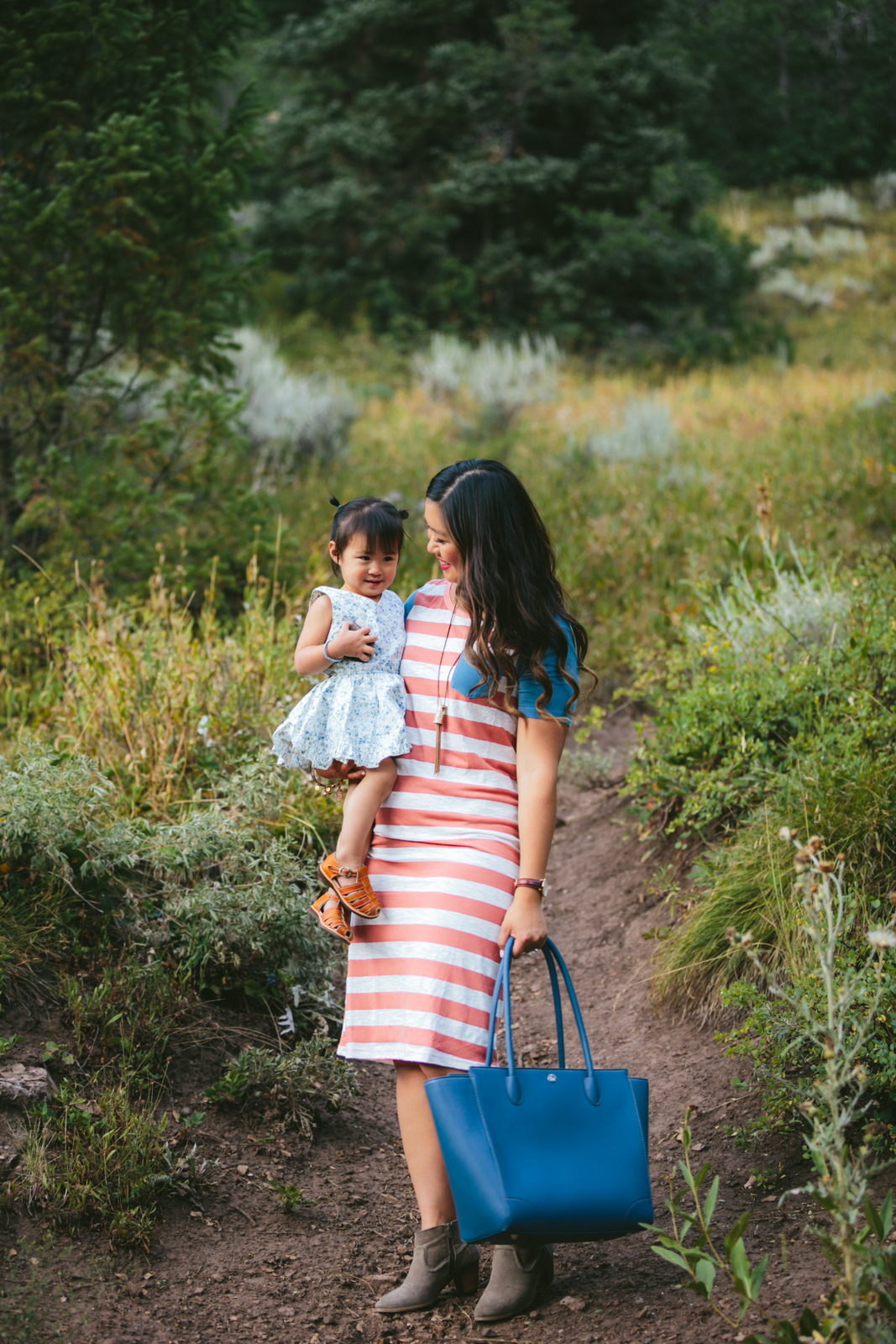 You guys, in just 14 short days, my one year old will officially be a two year old and that's just crazy talk! For my son, I remember 9 months being my absolute favorite age for him, but for my daughter Vivian, the one year old age (specifically 18 months – 23 months) has been my ABSOLUTE FAVORITE. From being able to walk, to starting to talk, to really having her own personality, we seriously hit so many different milestones in the past year that I just really wanted to make sure that all are documented!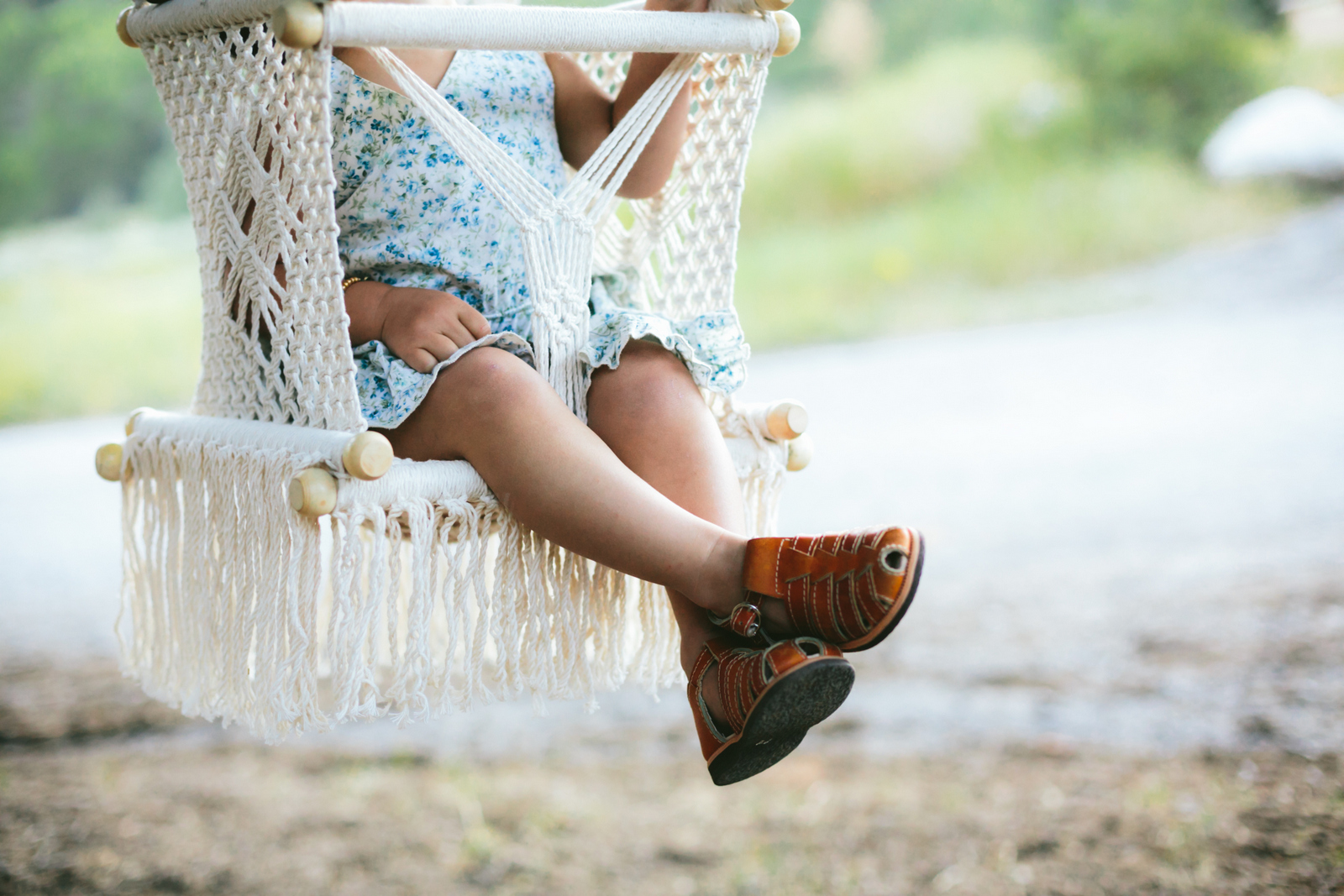 Dress: ROOLEE Boutique
Shoes: Target
Bag: Little Unicorn
Vivian's outfit:
Dress: Little Minis
Shoes c/o Adelisa & Co.
Bracelet: June and Penny
Hammock c/o Adelisa and Co.
Photography by Summer Nicole Photo
Currently at 23 months, Vivian can:
1) Say "Thank you" when things are given to her, unprompted!
2) She can put her shoes on herself (but not tie or velcro them).
3) She can run as fast as her brother.
4) She mostly still eats with her hands, but can use a fork as well. She can especially use the fork REALLY well when there is watermelon put in front of her.
5) She can count to 10 in English and Chinese (but the numbers aren't always in order…)
6) She has a great understanding of words and sentences and I feel like I can have basic conversations with her about daily life things.
7) Whenever she gets hurt, she likes to blame her "owwy" on her friend Max, who bit her a long time ago.
8) She most usually will like to keep her hair bows in, except when she gets in the car, she pulls them out.
9) She loves getting her (not very much) hair combed and having the blow dryer on her.
10) She can hum/sort of sing "twinkle, twinkle, little star".
11) She knows how to post for the camera… and will say "Cheese".
12) She loves throwing balls, walking on a beam, hanging on a bar, and doing somersaults!
13) She loves taking out the trash and watching shows with her brother.
14) Her favorite thing to say is "I'll do it", and it sounds SO cute when she says it.
15) She is really a free spirit, up for anything, and sometimes has less fear in trying new things than her 4 year old brother (which actually has helped him a lot too in getting over fears).
*Of course every baby/toddler learns at a different phase so please don't feel discouraged if your 23 month old isn't doing these things.. .and if they are even more advanced than her, that's fine too! I just wanted to document these for us to be able to look back on when she is 18. 😉
I can't wait to see her learn more, hit new milestones, and more! I know that "terrible twos" are coming up, but I refuse to enter this age with that mindset of it being terrible. Let's hope for "terrific twos", anyone? 🙂
What is your favorite baby age?