I received doTERRA products to review for this post, but all opinions expressed are 100% my own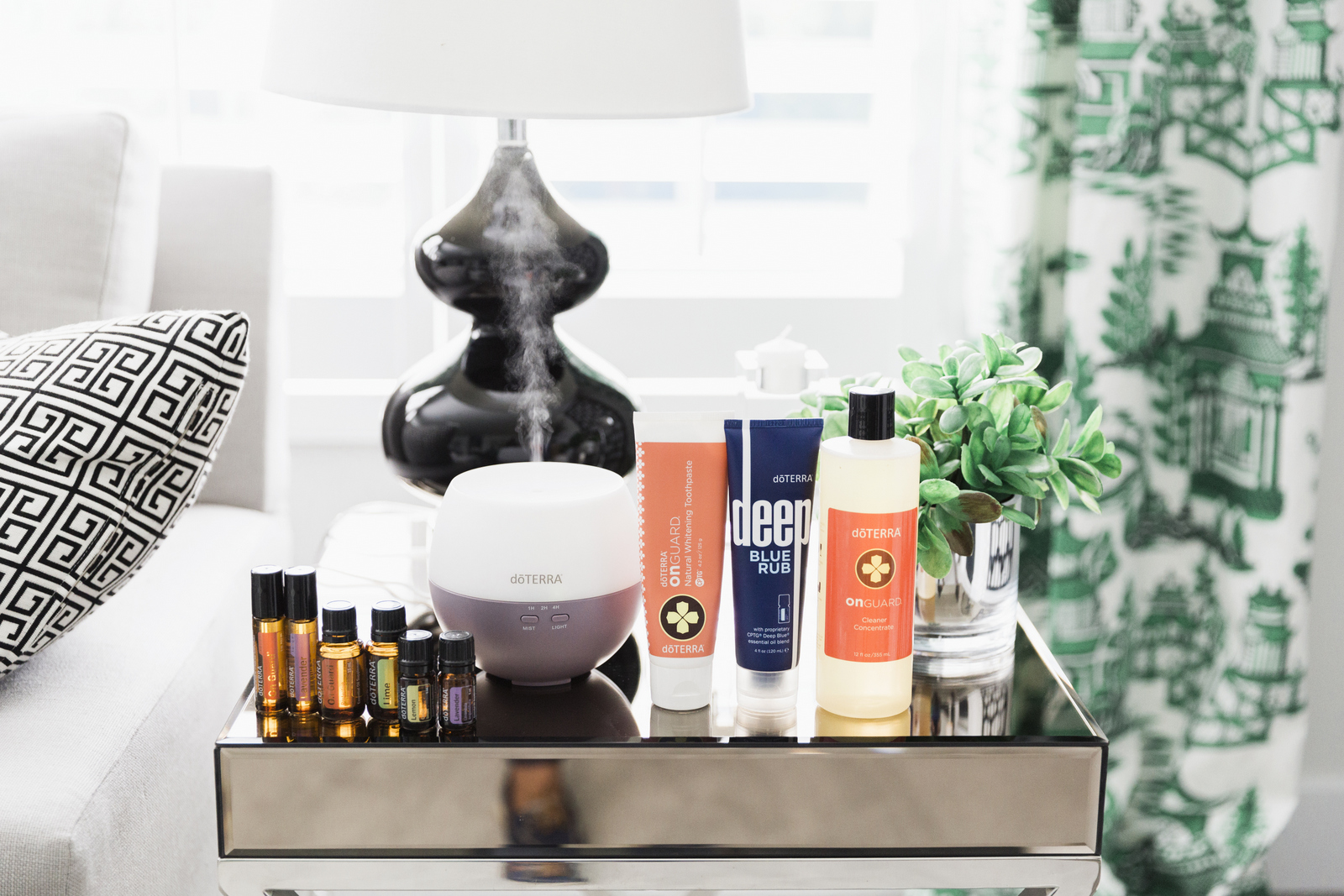 I first discovered essential oils about a year ago, when my friends were talking all about them. I would hear terms thrown around, different oil names, and people kept talking about oils helping them in various ways, and I was kind of an outsider and a skeptic. I
received a few samples here and there, but never really got to using them until recently. When I first worked with my
DoTERRA
advocate, I explained to her that our kids were having trouble falling sleep and staying asleep, which also meant that Marvin and I didn't sleep much either. Our kids are in daycare which means they constantly bring colds home, which means the whole family catches them eventually. And also, my husband has recently been complaining about some back pains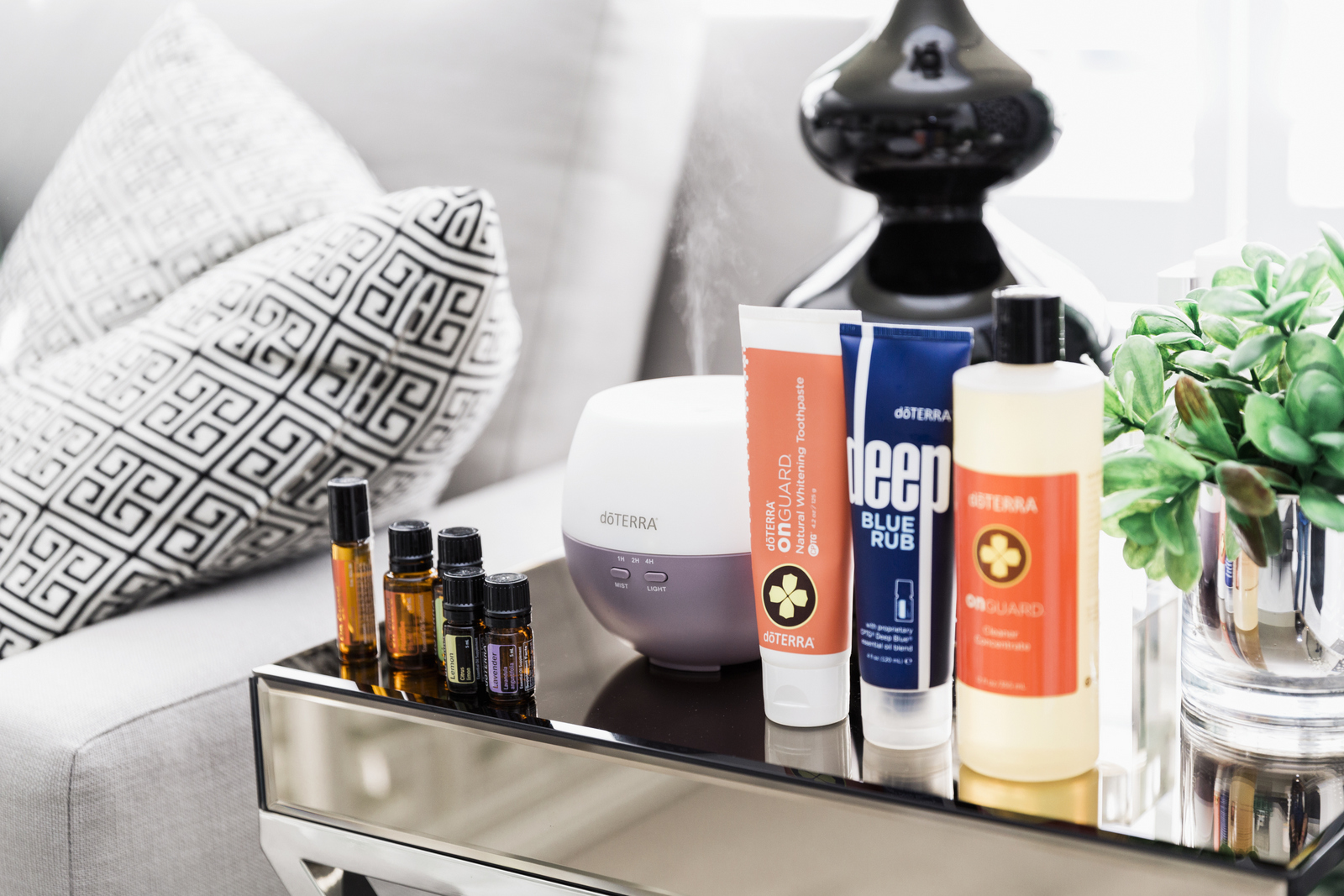 These are the products I got to try out:
On Guard® essential oils – With its unique aroma, doTERRA On Guard® offers a fragrant, natural, way to clean. It is an effective alternative to synthetic options for immune support
Lavender essential oils – Widely used for its calming and relaxing qualities.
Lime essential oils – Supports healthy immune function.
Lemon essential oils – Cleanses and purifies the air and surfaces.
On Guard® Whitening Toothpaste – Fluoride-free formulation helps reduce plaque while whitening teeth. Unique cinnamon-mint flavor mixed with xylitol for fresh and clean breath and toothbrush. Boasts the protective benefits of dōTERRA On Guard essential oil blend.
On Guard® Cleaner Concentrate – Make cleaning simpler by using dōTERRA On Guard Cleaner Concentrate in your dirty bathroom. Use on sticky, hard to remove spots for cleaning around your home. After a play date, spray or soak toys for a much needed cleaning.
Deep Blue® Rub – A rich, topical cream infused with the Deep Blue Soothing Blend of CPTG® essential oils. Formulated with a proprietary blend of natural plant extracts and other powerful ingredients, Deep Blue Rub provides a comforting sensation of cooling and warmth to problem areas.
Photography by Diana Putnam Photography
Photos taken in Provo Ivory Model Home by Laurie Putnam
What are my thoughts on it all? I love that essential oils are naturally occurring, volatile aromatic compounds found in the seeds, bark, stems, roots, flowers and parts of plants. What does that mean? It's basically to say that these natural elements change quickly from their solid or liquid state to a gas at room temperature which product an instant potent aroma. They can help alter our physical, mental, and emotional well-being.
For now, we have been using most of our oils in a diffuser around our house, but we definitely always diffuse Lavender and On Guard® every evening in the kid's bathroom, we've been doing it for about 3 months now. Overall, I do think that using these show
some of their intended effects which makes me really excited. There was a time when my son wasn't feeling well and I loaded myself on using On Guard® products (I diffused it in my room as well as used the roll-on a few times a day), and I didn't catch what he had, I was honestly shocked. When trying the Deep Blue® Rub on my husband after he said his back hurt from a night of uncomfortable sleep pushed to one side because he slept with our daughter, he said that using it was definitely a nice cooling sensation. I am planning to continue to use the oils and hopefully adding more to my collection soon.
Do you use essential oils? What do you use them for? What are your favorite combinations or favorite ways to use them? Which ones should I try next?
Save
Save
Save