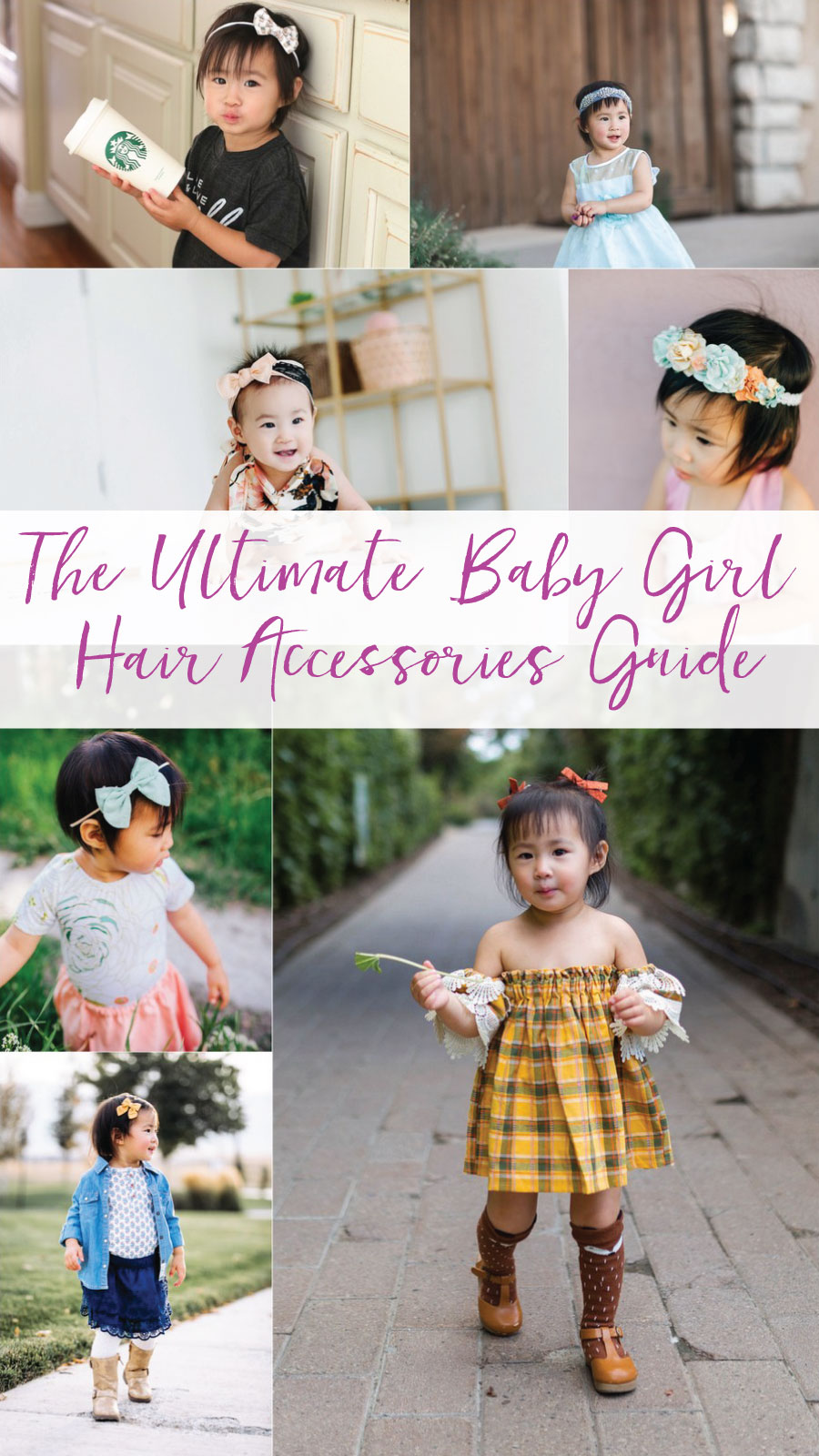 I get a ton of questions from readers about the best shops to get baby girl hair accessories, so I thought it was about time to write a post about it! I got a great reaction from my Ultimate Stylish Diaper Bag Guide and I hope that you can find this post equally as helpful. Ever since Vivian was born, with not too much hair, I was on the hunt for the perfect bows and headbands for her age and her hair length, that were comfortable for her and she didn't want to take off. I know a lot of mamas complain that their baby girls won't keep headbands and clips on, but Vivian doesn't usually have a problem. So I think it's either about finding the right headbands and bows that aren't too tight or uncomfortable, basically so that you can make your babies feel like they aren't wearing anything on their heads. 😉 We've worn hair accessories from a bunch of small shops, because as you know, I love supporting small. So I especially wanted to give love to those types of shops in this post.
I've broken up the post into different types of girl hair accessories. And just for my readers only, I have hand selected 20+ of my favorite shops to feature here and some of them have graciously offered a special coupon code for you guys only! Some of them are limited time only coupons, so you'll have to act fast. I have to say that most of these shops don't just carry one type of accessory, but multiple types, so I highly suggest you check them out to see all that they have to offer!
Headbands
From the moment your baby is born, headbands are quite simply the easiest thing to lay softly over your babies head! Whether they are fabric headbands, head wraps, lace, or what not, these are easy to put in whether your baby has no hair or a full head of hair.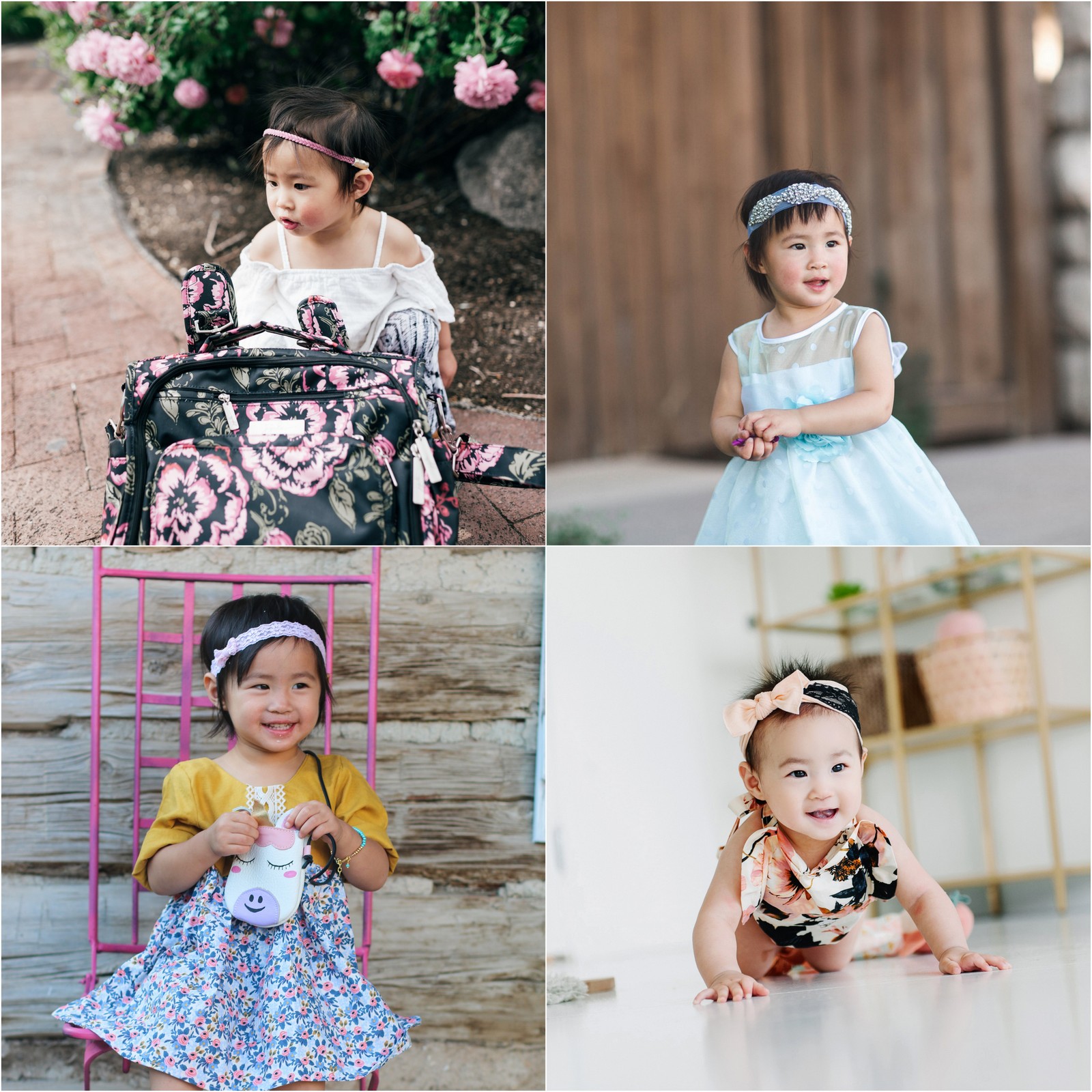 Le Beau La Belle (Use code SANDY20 for 20% off, good until 12/31/16) – has a variety of headband options
Elle Bowtique (Use code SANDY25 for 25% off, good from 10/10/16 – 10/31/16) – super cute lace options
The Posh Society (Use code SANDY20 for 20% off, good until 10/31/16) – has fancier bows and jewels for special occasions
Baby Bling Bows – has super soft stretchy headbands
Shop Headbands:
Bows
Bows on a nylon (nude colored) headband are possibly the thing that Vivian has owned the most of in her life. Bows are always so beautiful and there's so many different options with them. With the soft nylon or elastic headband they lay easily over your babies head and the bows can range from small to large, but they really do make a statement. They can be dressed down or up too!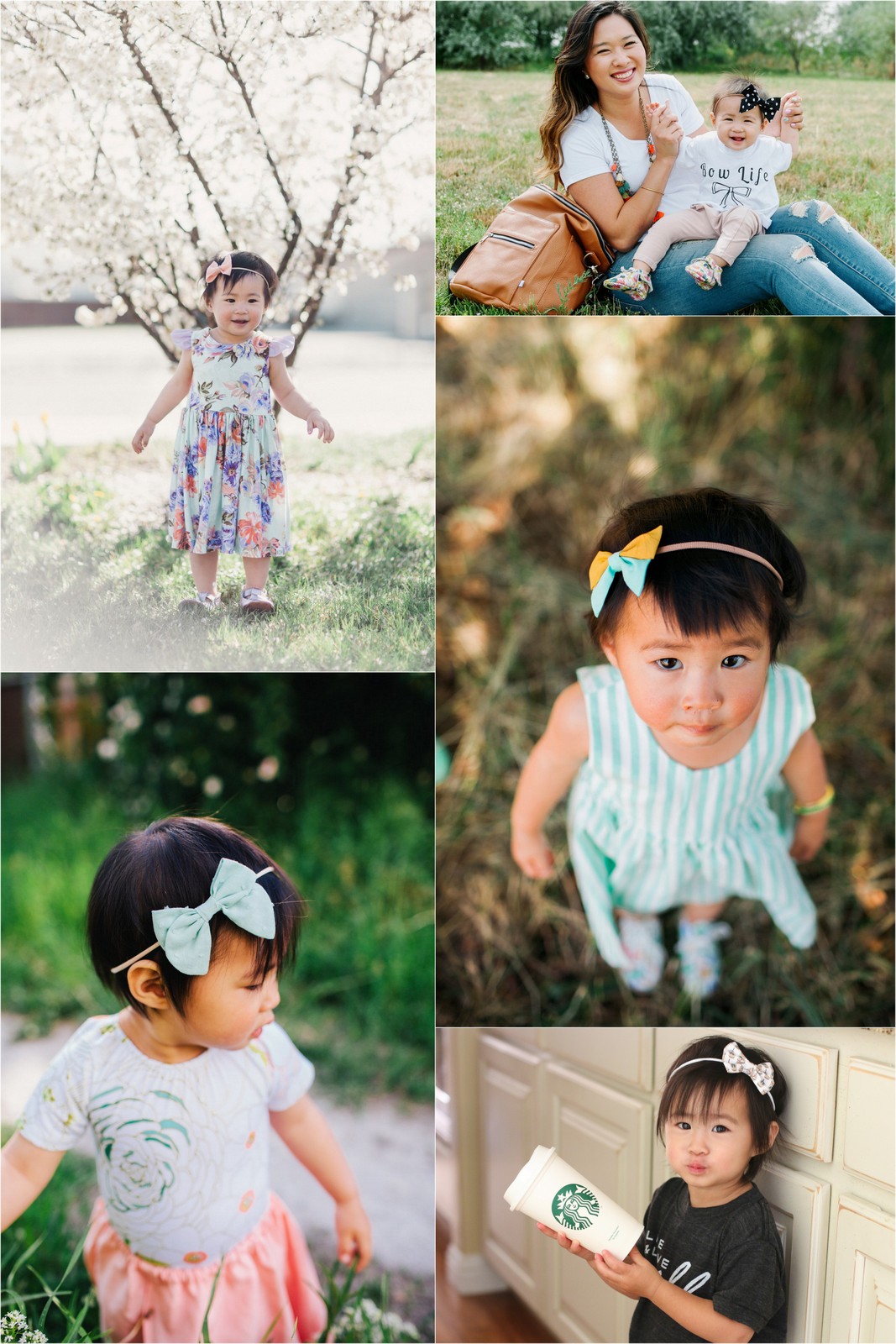 Little Poppy Co – 3 bow monthly subscription (use code SANDY50 for 50% off your first month, good until 10/31/16)
Zozu Baby (Use code SANDY15 for 15% off, good until 11/1/16) – huge variety of bows in different colors and fabrics
Southern Adoornments – big bow options in beautiful prints
Free Babes (Use code SANDY15 for 15% off, good until 10/31/16) – had a variety of bow headband and clip options in some of the prettiest prints
Ellia May Designs – classic and sailor bow options, lots of seasonal and fun printed bows
Pitchoun Designs (Use code SANDY15 for 15% off, good until 11/15/16) – leather bows in a variety of colors
Sweet Sofia Bows – lots of fancy bow options, with sequins, rhinestones, felt, etc.
Shop Bows:
Floral Crowns
Floral crowns are best used for photo shoots, birthday parties, or dressing up. They truly do make a statement and are just gorgeous girl hair accessories. They can be made out of silk flowers, felt, crepe paper, fake flowers, there's a variety of options out there. I wouldn't consider these headbands every day wear, but I really like to use them for special occasions.


Czarina's Project – (Use code SANDY15 for 15% off all floral crowns, good until 10/15/16) – has clothing options as well as gorgeous large floral crowns
Garden of Arden – (Use code SANDY25 for 25% off, good until 10/12/16) – paper floral crowns
Far Land Littles – felt floral crowns
Shop Floral Crowns:
Clips
And when your baby starts growing in her hair (my girl is already 2 and still doesn't have super long girly hair yet), clips will start to be the perfect girl hair accessories. With longer hair, sometimes elastic headbands lay funny on their hair and make their hair stick up. So that's why I have started to do more clips lately. She wears hers on the right side since that's where her part is. I love sticking clips to her hair down, top knots, pony tails and pig tails. A lot of brands though will give you the option of putting their bows on elastic or clip, so you can pick.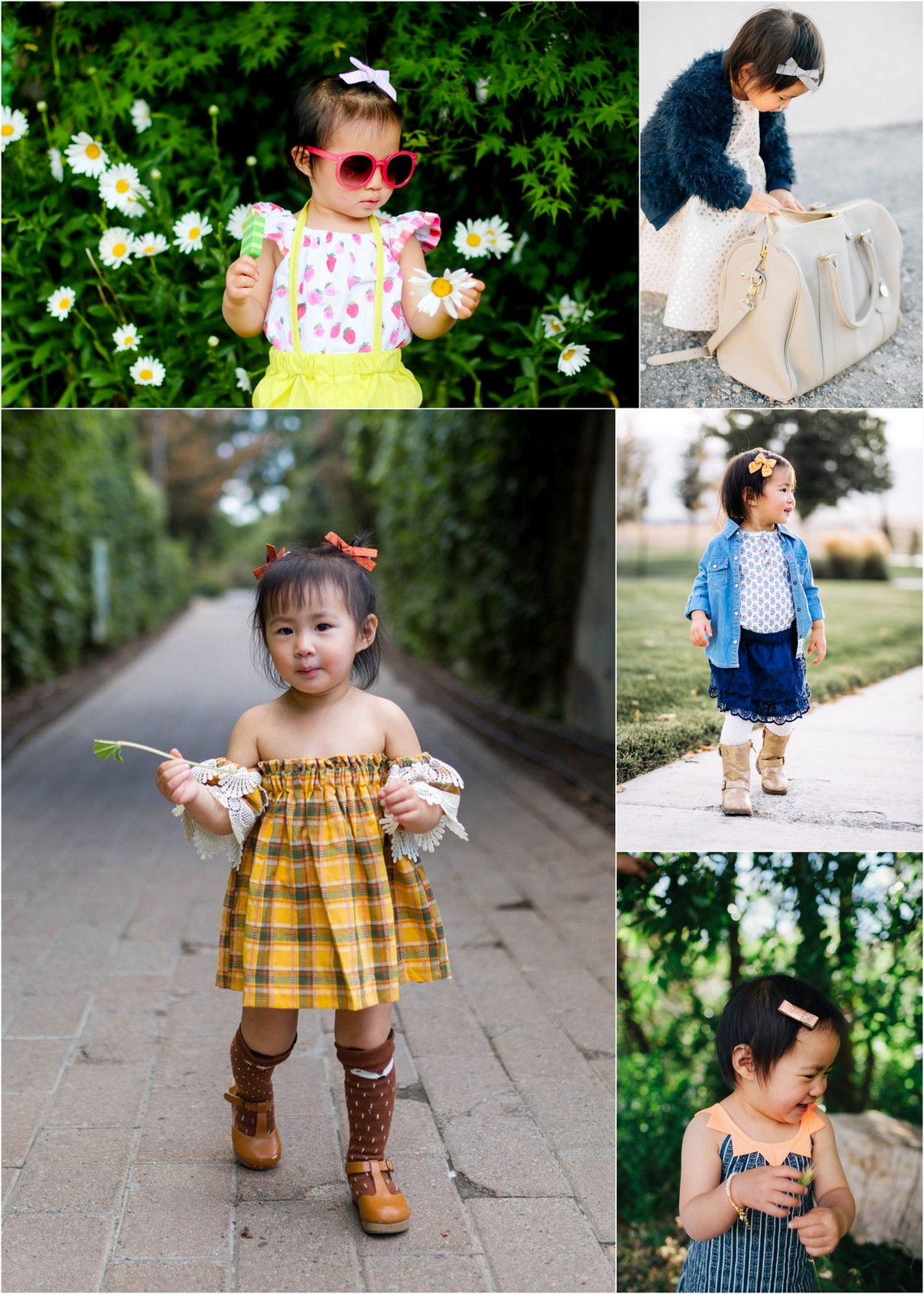 Purple Rose Bows (use code SANDY50 for 50% off your 1st month's bow subscription, good until 10/31/16) – 3 bow monthly subscription of bows
A Dash of Sass Designs (use code SANDY25 for 25% off your order, good until 10/31) – the cutest sailor bows in different sizes, as well as other bow styles
Little Chickie Shop (Use code SANDY15 for 15% off, good until 10/15/16) – a variety of clip and headband options
Hadley Girl – super cute classic bow clips and headbands
Run Wild Kids – a variety of leather clips
Everly Avenue (Use code SANDY15 for 15% off, good until 10/10/16) – beautiful fabric bows, Halloween and Rifle Paper Co collections
Modern Piggy (Use code SANDY15 for 15% off, good until 12/31/16) – pretty bows and clips, Rifle Paper Co collection
Numi Kids (Use code SANDY15 for 15% off, good until 10/31/16) – variety of bow styles and prints
Shop Clips:
I hope this guide was helpful for you in your baby girl hair accessories hunt, let me know if you have any questions!
Save
Save