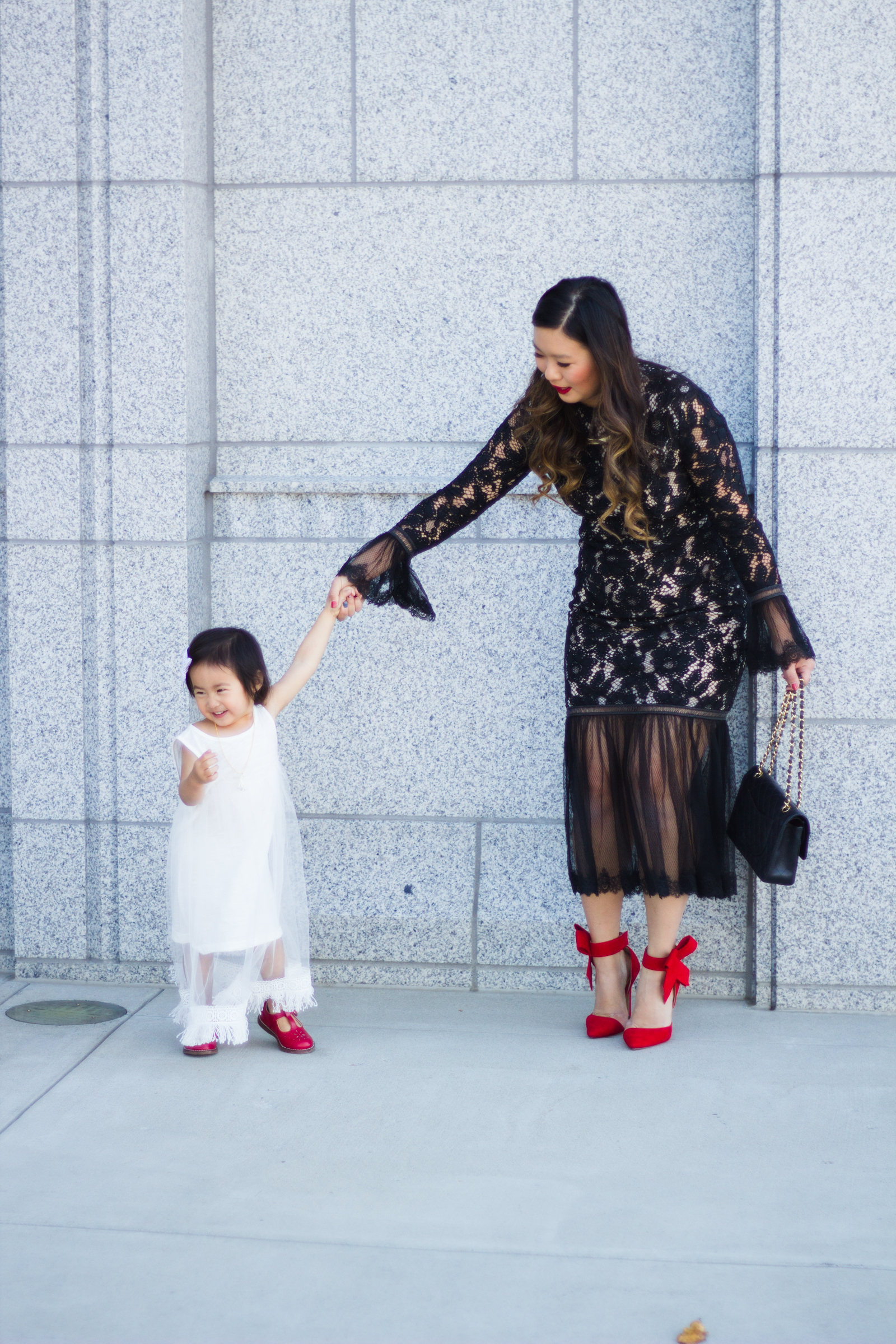 I wore this black dress the other night for my friend's Dia de los Muertos (Day of the Dead) party and I thought it was the perfect dress for the occasion! Like I am obsessed, that lace, the bottom hem and those sleeves, SO GOOD. I styled it with some red bow heels and a deep red lip (Fly Girl LipSense) and of course my Chanel.
Vivian wasn't allowed at the party, but that doesn't mean I didn't take the opportunity to get her dressed up as well and make my Mommy and Me Outfits series focus on fancy dresses today! While her outfit is probably the opposite of what you would wear to that type of party, I just thought a white fancy dress would make a sweet little sidekick. I picked up her dress from a local boutique and paired with her Footmates shoes (part of Badorf Kids brand) and Modern Piggy bow, it's quite the perfect fancy outfit. Also, I wanted to let you know that I am taking over the @badorfkids shoes Instagram tomorrow (10/25) so would love some love over there. And just for my readers, you can take 15% off with code ALAMODE15 on any of their brands! Also.. read on for a giveaway!
My outfit:
Dress: ShopBop
Shoes: SheIn
Bag: Chanel
Lipstick: LipSense
Shop the post:
Vivian's outfit:
Dress: The Quilted Bear
Shoes: Footmates (take 15% off with code ALAMODE15)
Bow: Modern Piggy
Necklace: H&M
Shop the post:
GIVEAWAY
One winner will win a pair of shoes from any Badorf Kids brand! We own a ton of Footmates brand, but there are definitely a ton of other cute ones!
Don't want to wait? Use code ALAMODE15 for 15% off your order!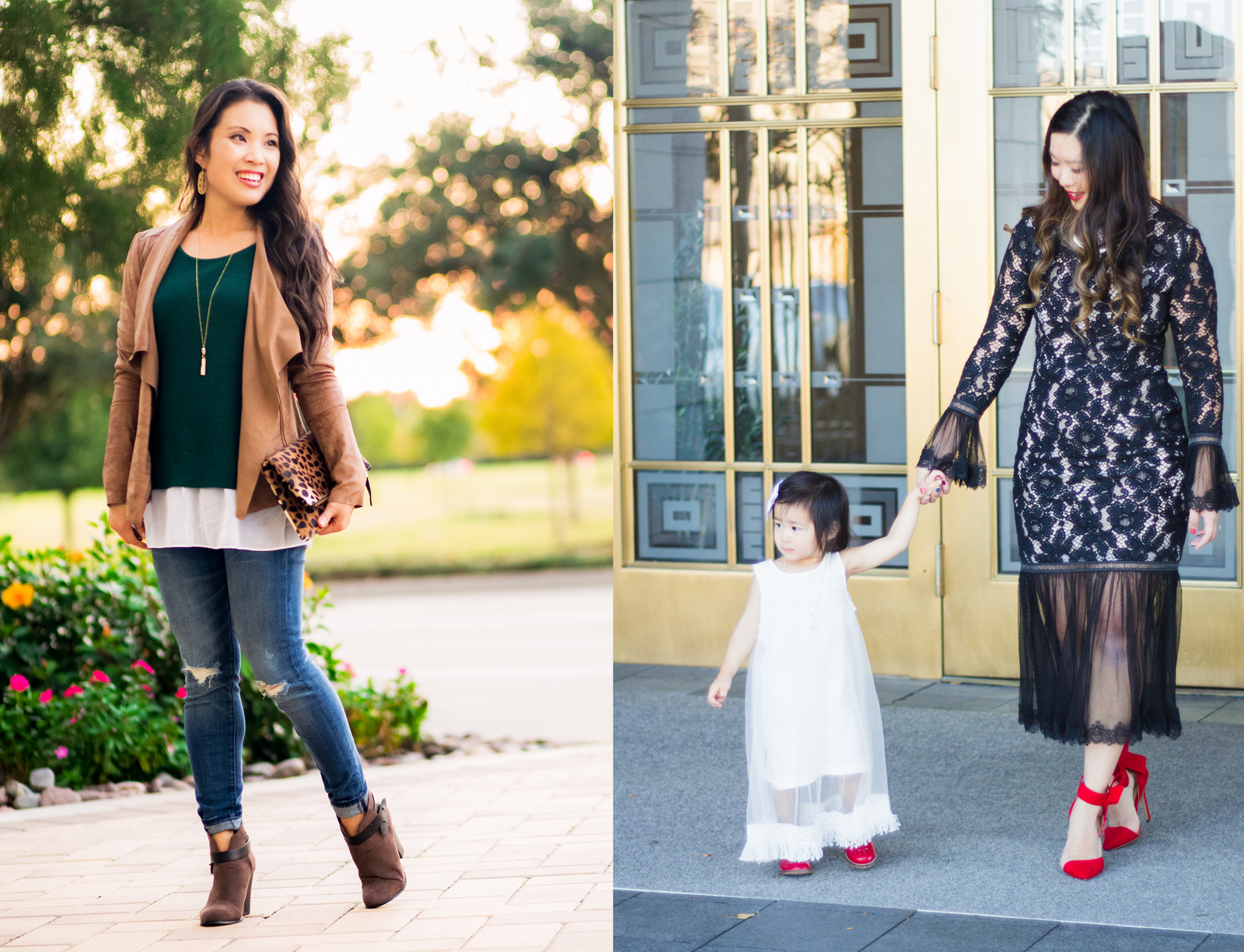 On Trend Tuesdays Linkup Co-hosts: Kileen | Me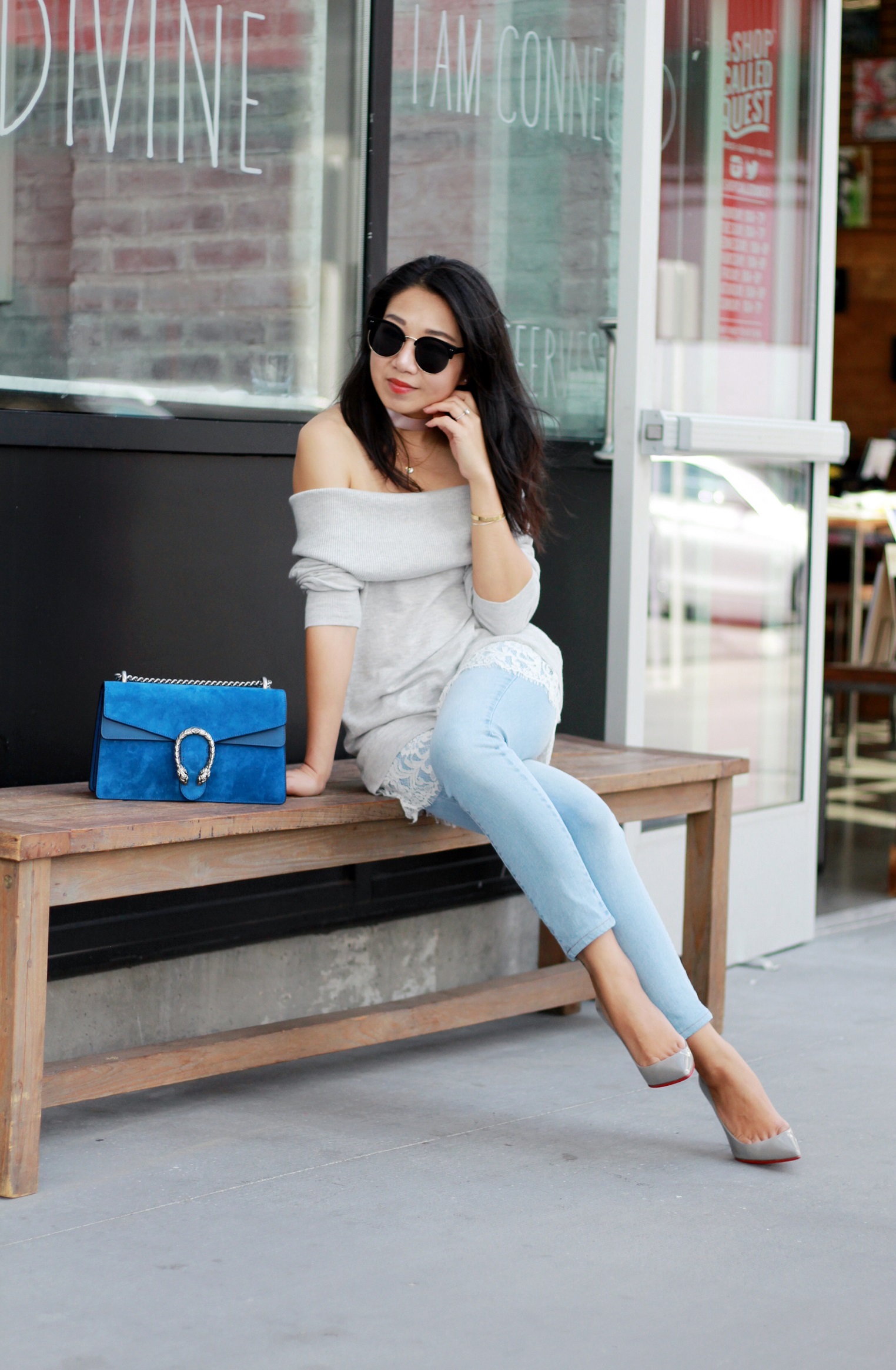 The winner of last week's most clicked link is Sheree of Posh Classy Mom! I seriously love that girl and her fashion!!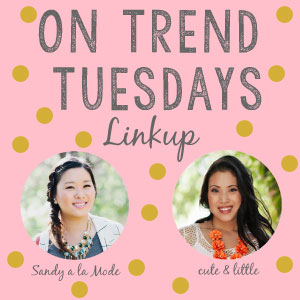 Thank you all for joining along in On Trend Tuesdays Linkup! If you decide to link up, please include this badge or link to our blogs in your post somewhere as well as visit a few others in the linkup! We would love for everyone to show each other some love!