This post is sponsored by Gap Factory, but as always, all opinions expressed are 100% my own.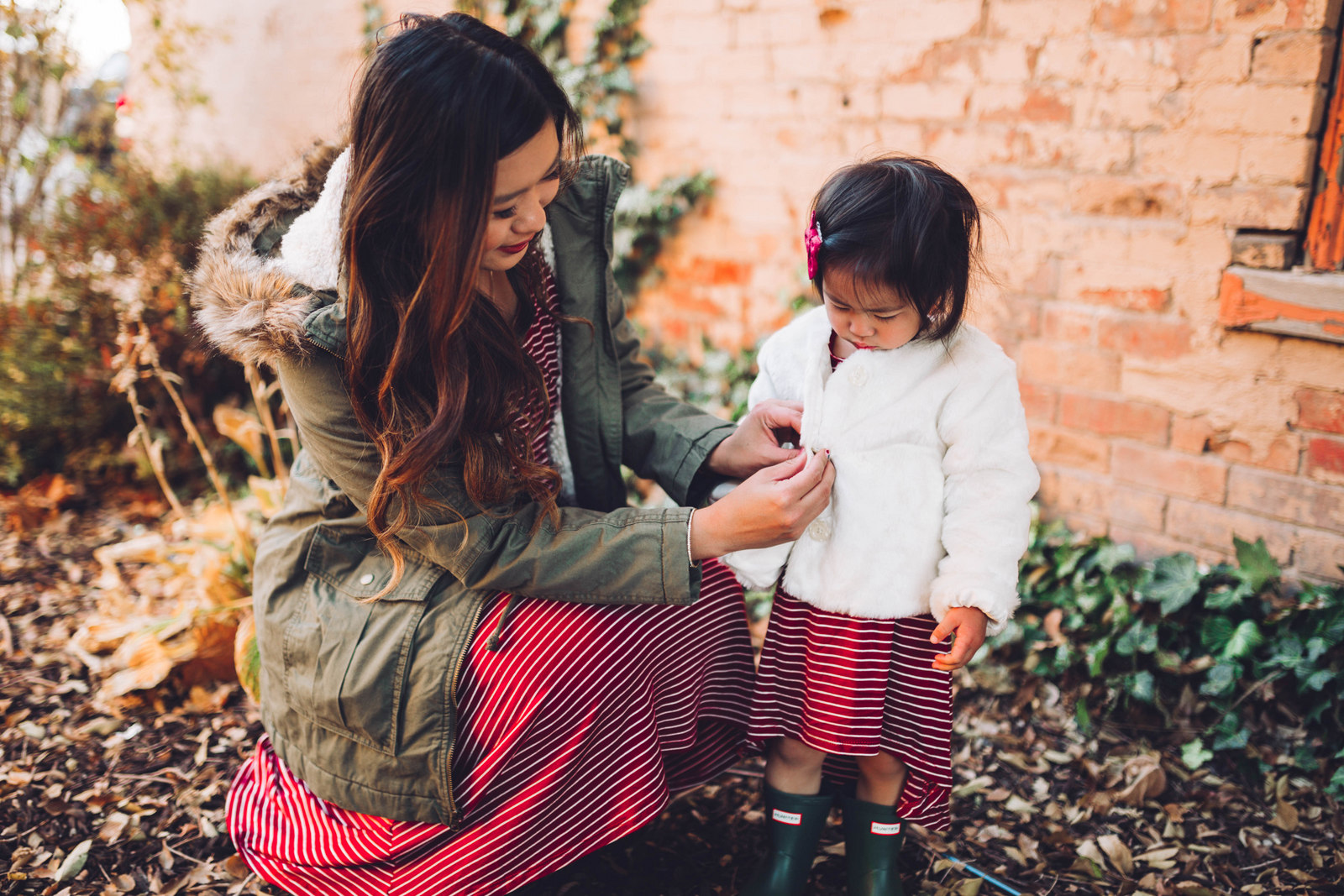 Lately the weather has been unseasonably warm here in Utah, like 60s in November, what? That's just crazy! But I checked the weather for this week and we are getting down to like high 30s by the end of the week and who knows if that means snow! This just means that I'm fully preparing our family with cold weather outerwear pieces and boots to keep us warm. I picked up the Twill Parka from Gap Factory that comes in a variety of color and is SUPER warm. I love all the pockets, but that faux-fur trim is probably the best part. And for Vivian, I decided to keep with the faux fur trend and picked up this jacket for her and I think the ivory color will go with so many outfits this Winter, like these striped dresses.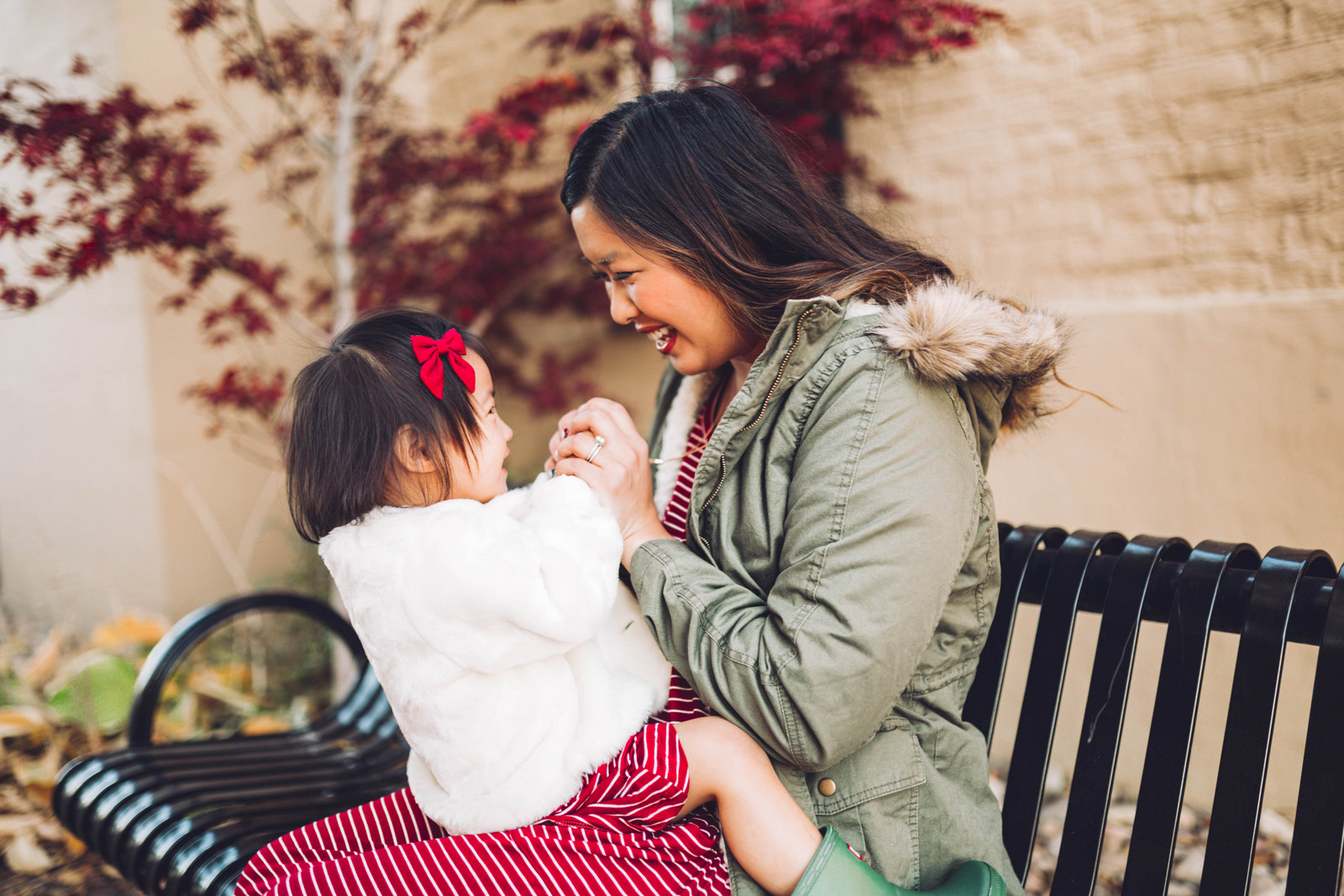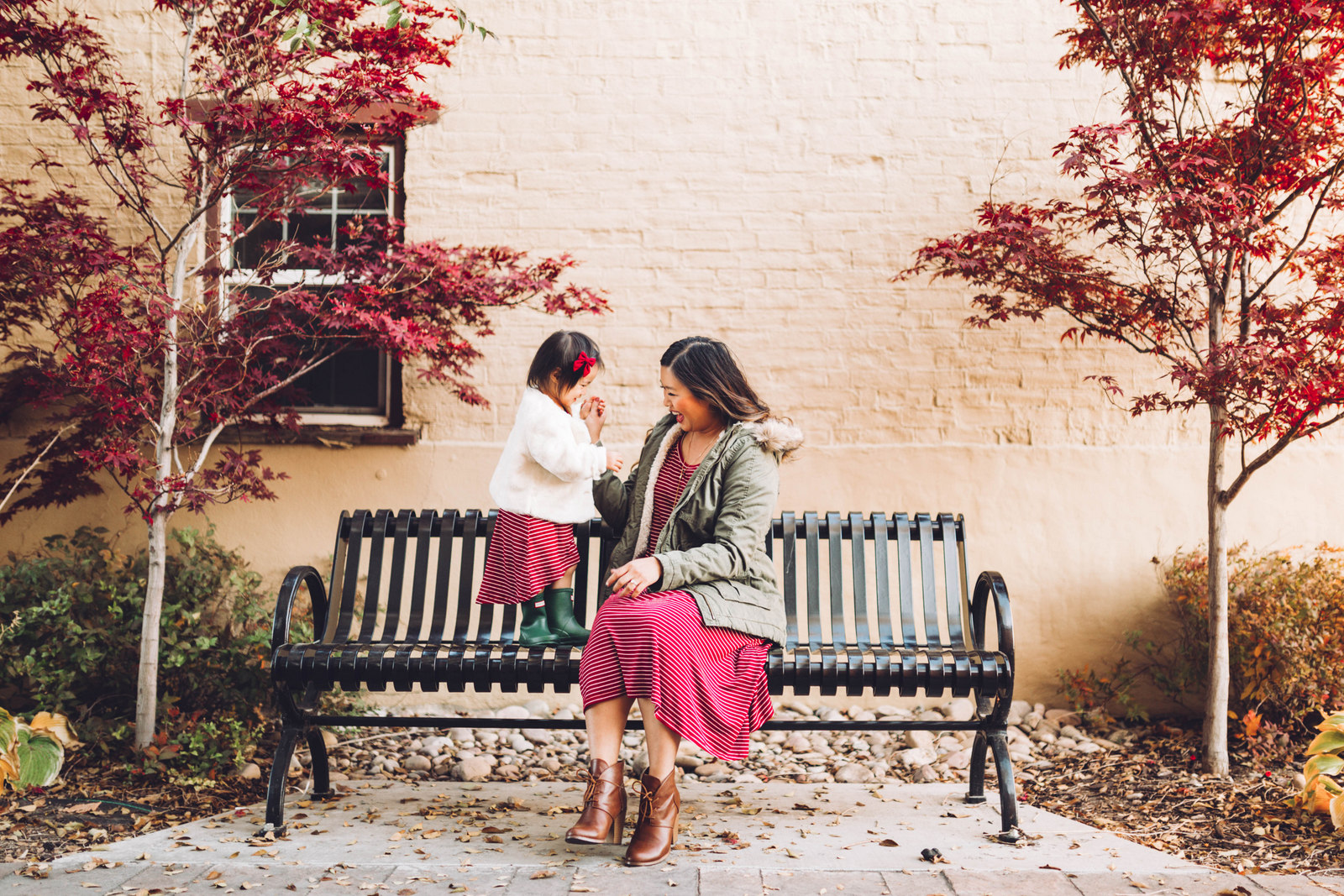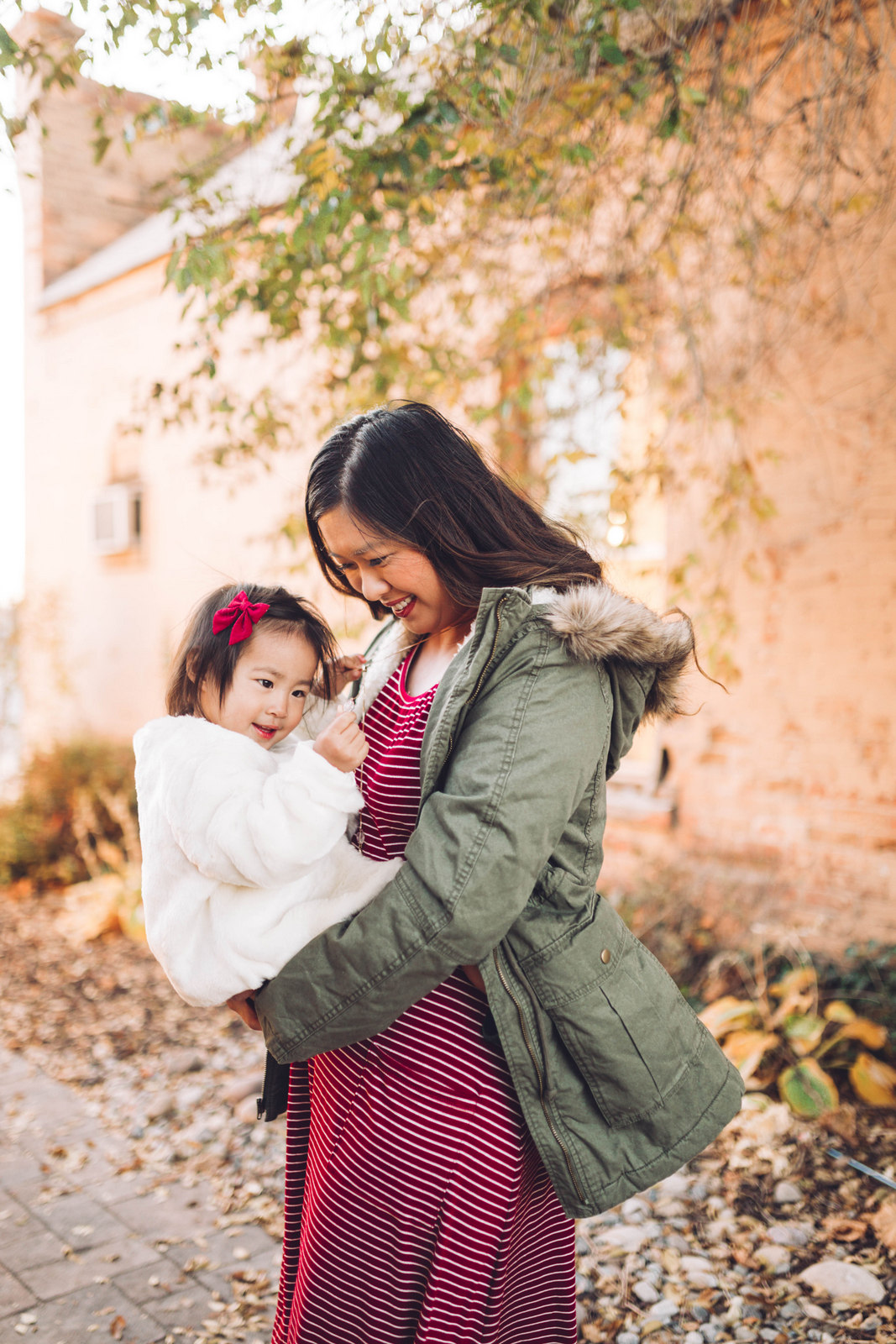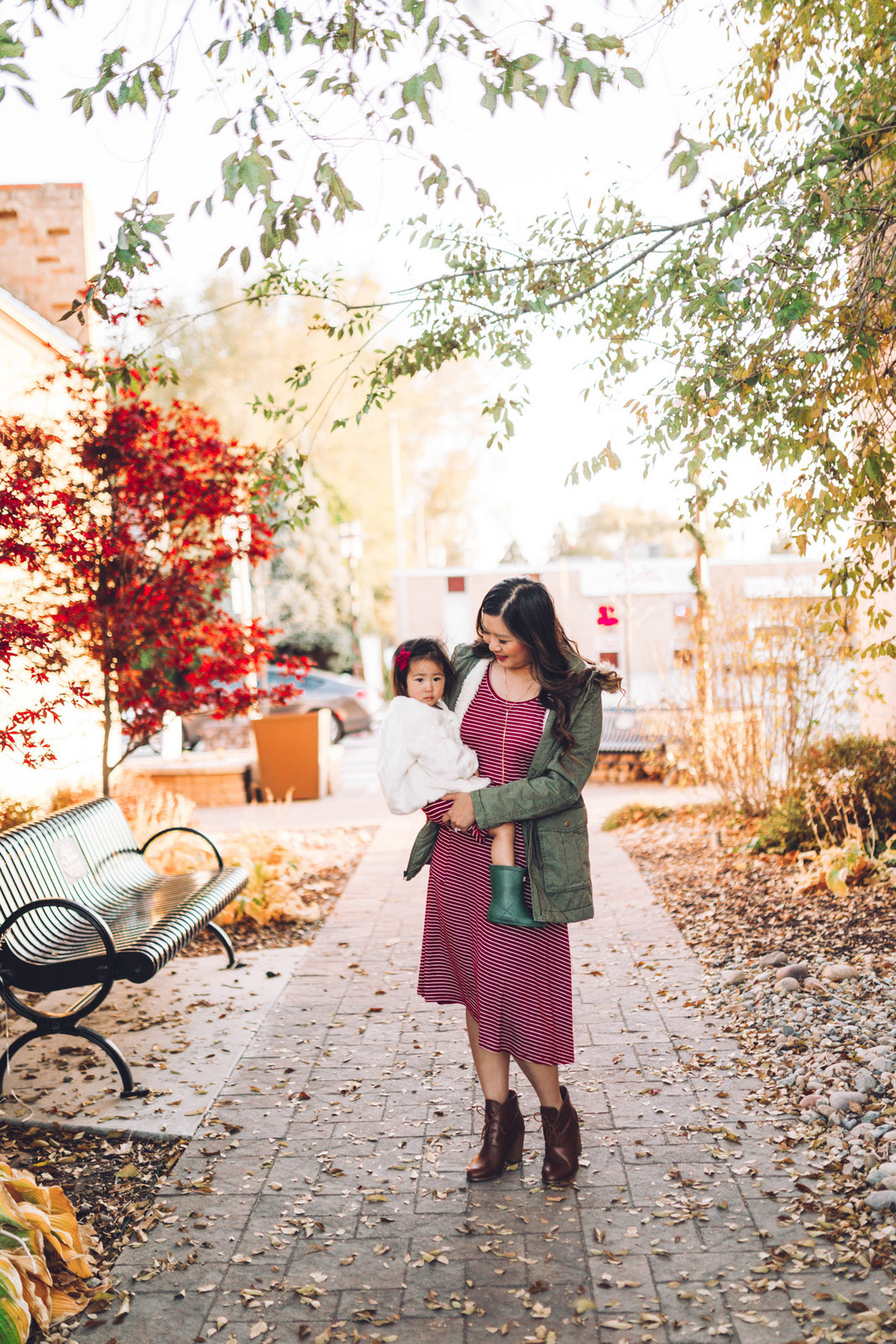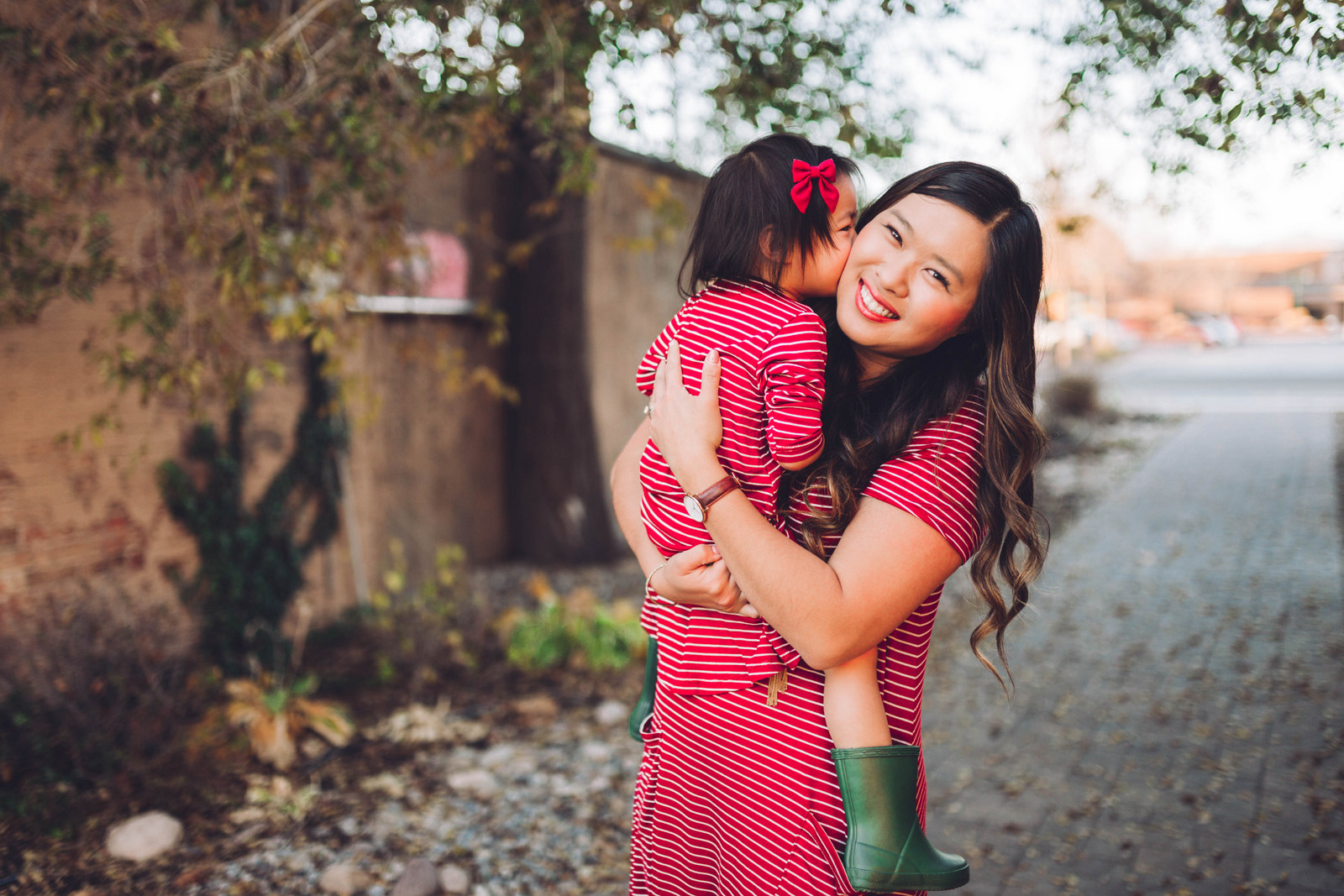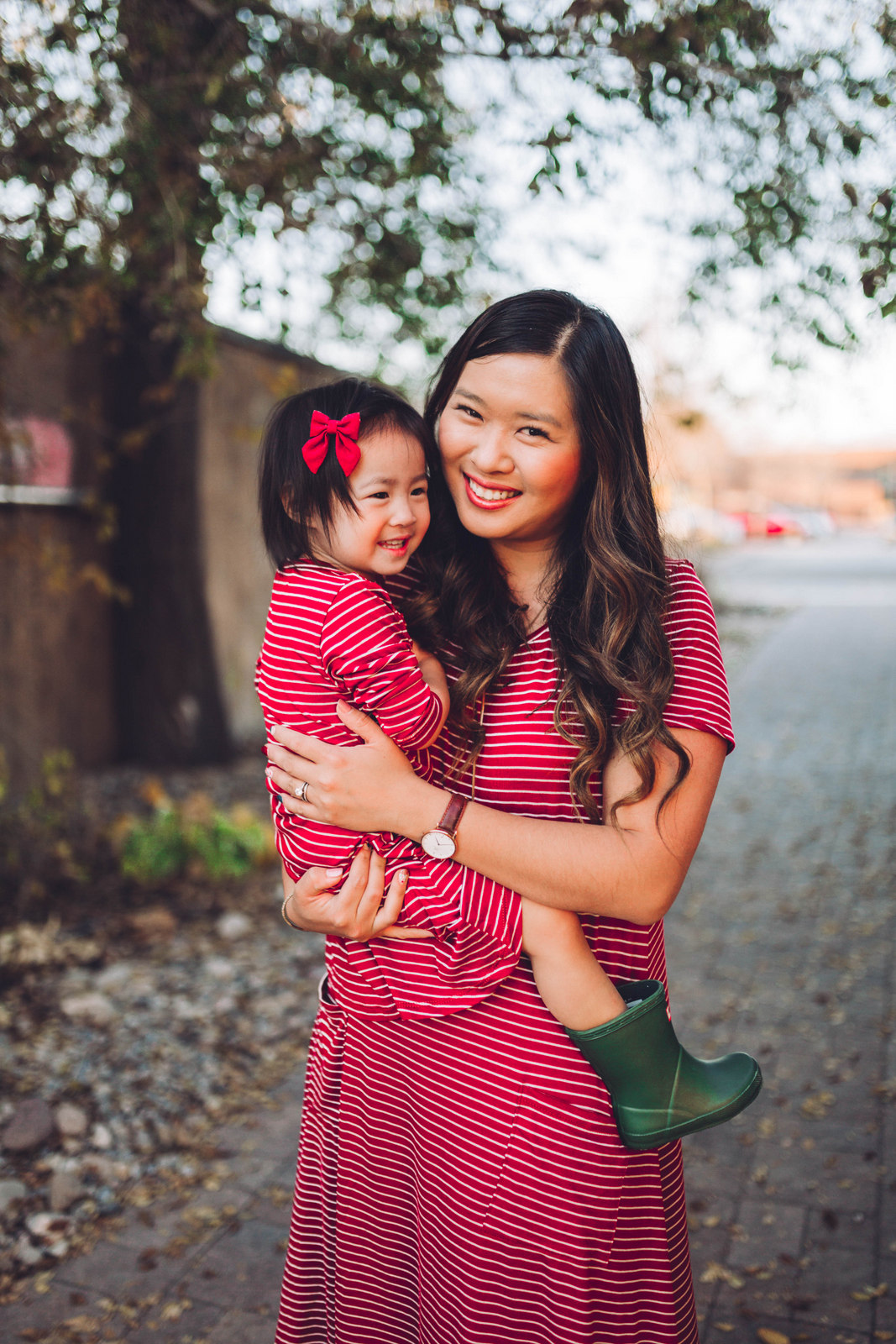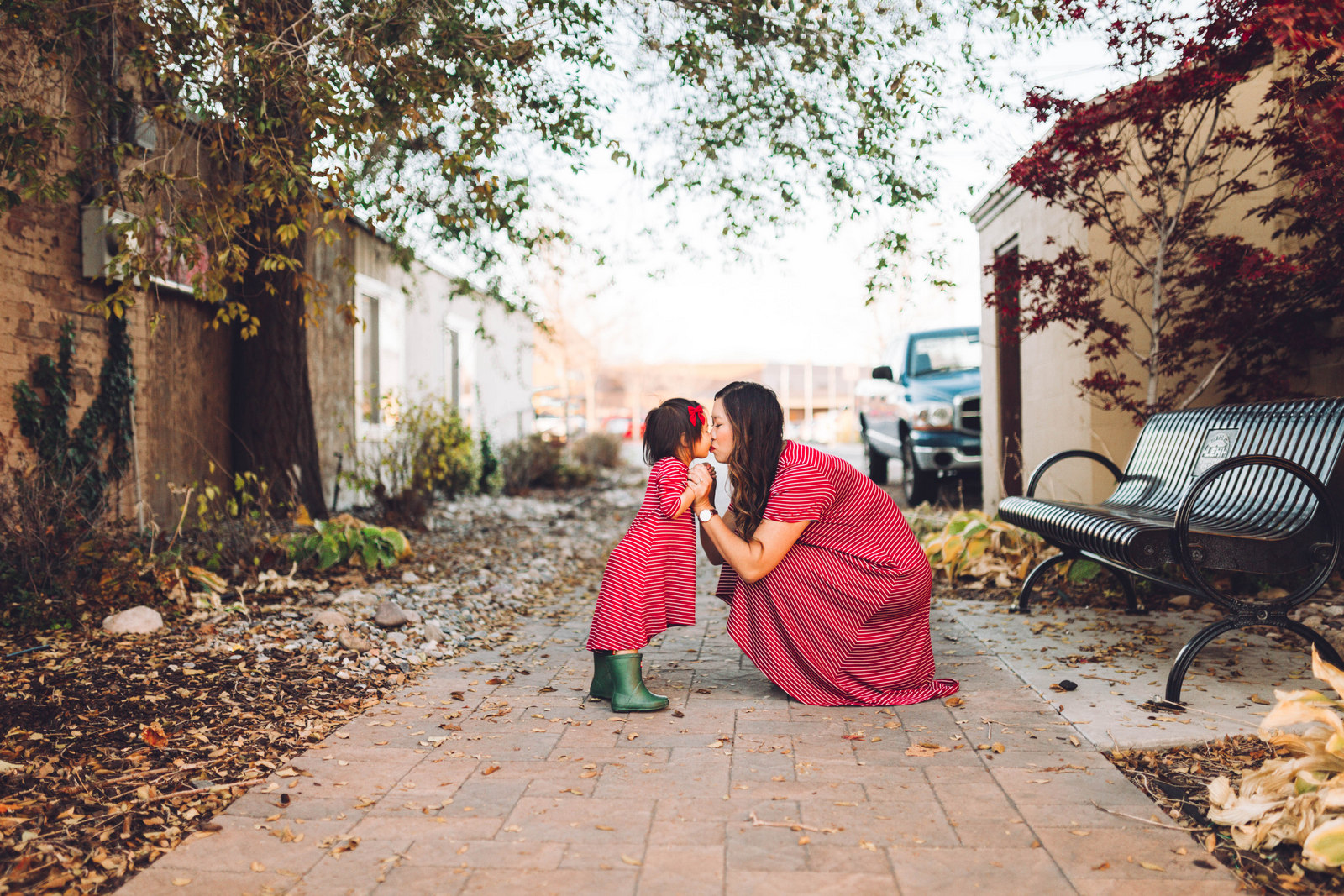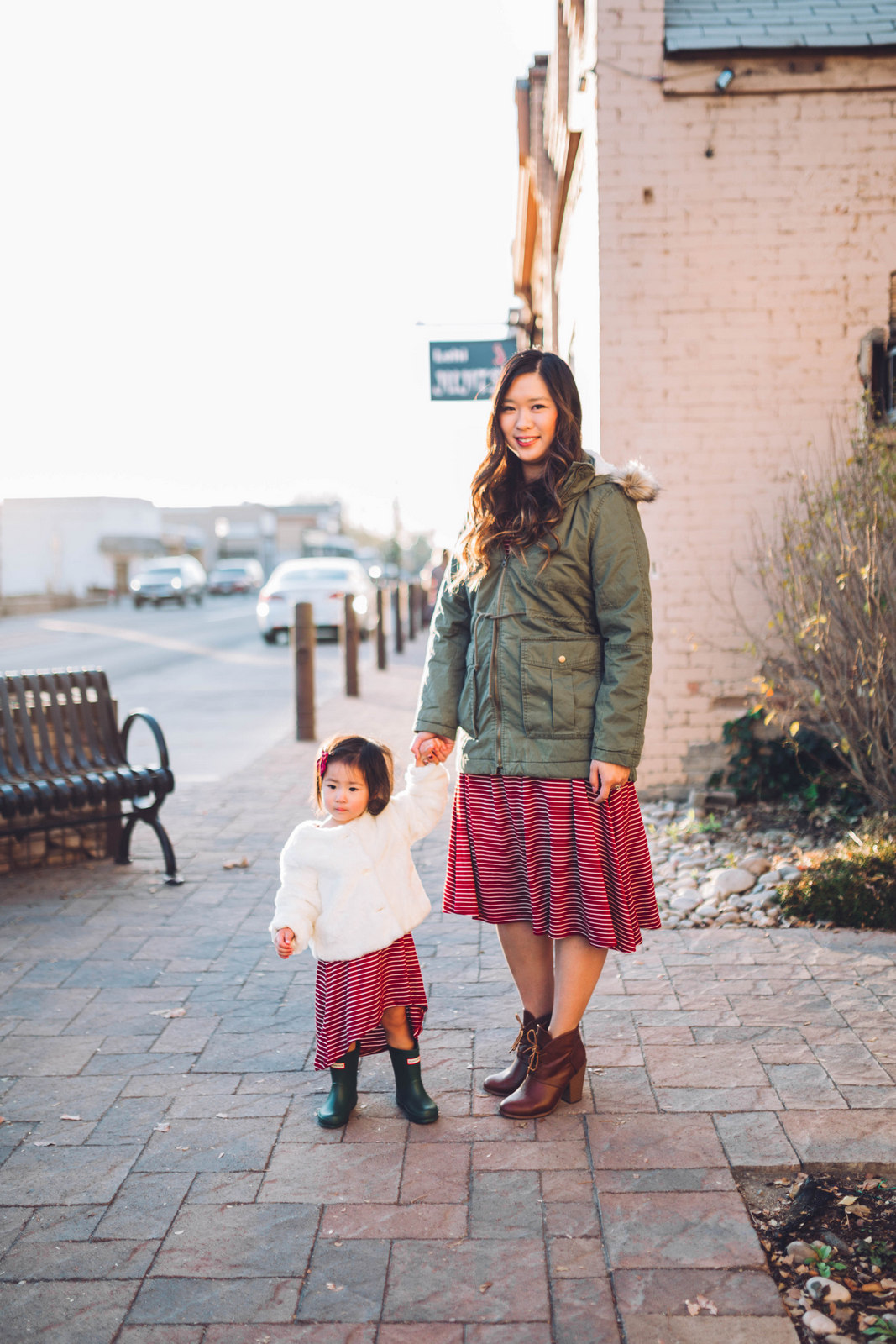 Photography by Shailynn Photography
Have you started shopping for outerwear yet? With Black Friday sales in full swing, it's the perfect time to stock up on cold weather essentials for the whole family! Gap Factory's unbeatable offers make it the ultimate stop for a budget-friendly holiday haul – make sure to check them out online or in stores!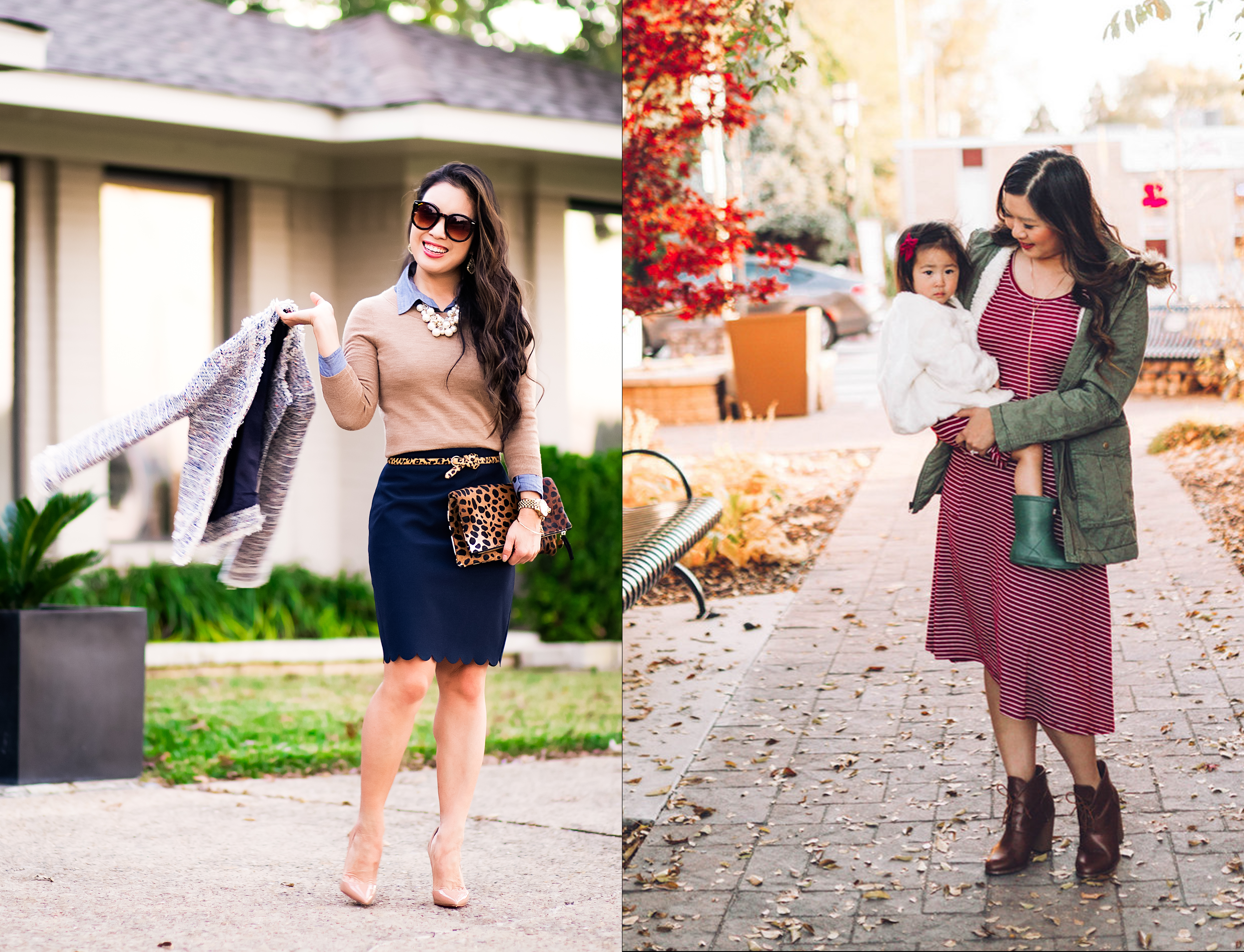 On Trend Tuesdays Linkup Co-Hosts: Kileen | Me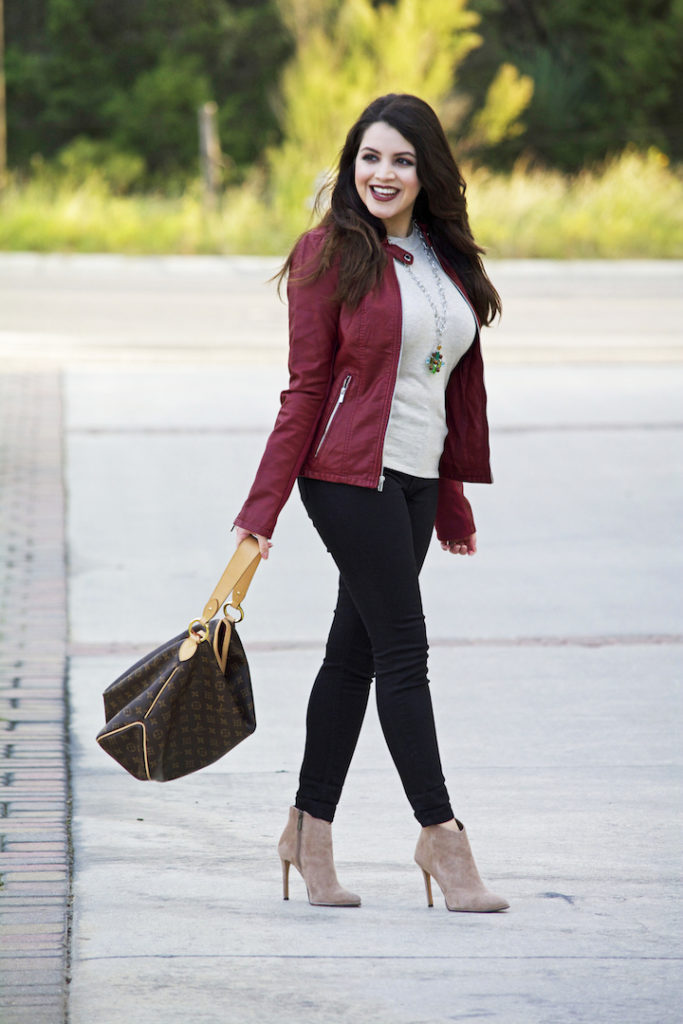 Last week's most clicked link is Alyssa of She's Alyssa Renee with this gorgeous fall outfit! I am obsessed with that jacket and the boots, oh and the bag too!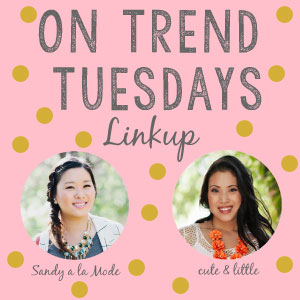 Thank you all for joining along in On Trend Tuesdays Linkup! If you decide to link up, please include this badge or link to our blogs in your post somewhere as well as visit a few others in the linkup! We would love for everyone to show each other some love!