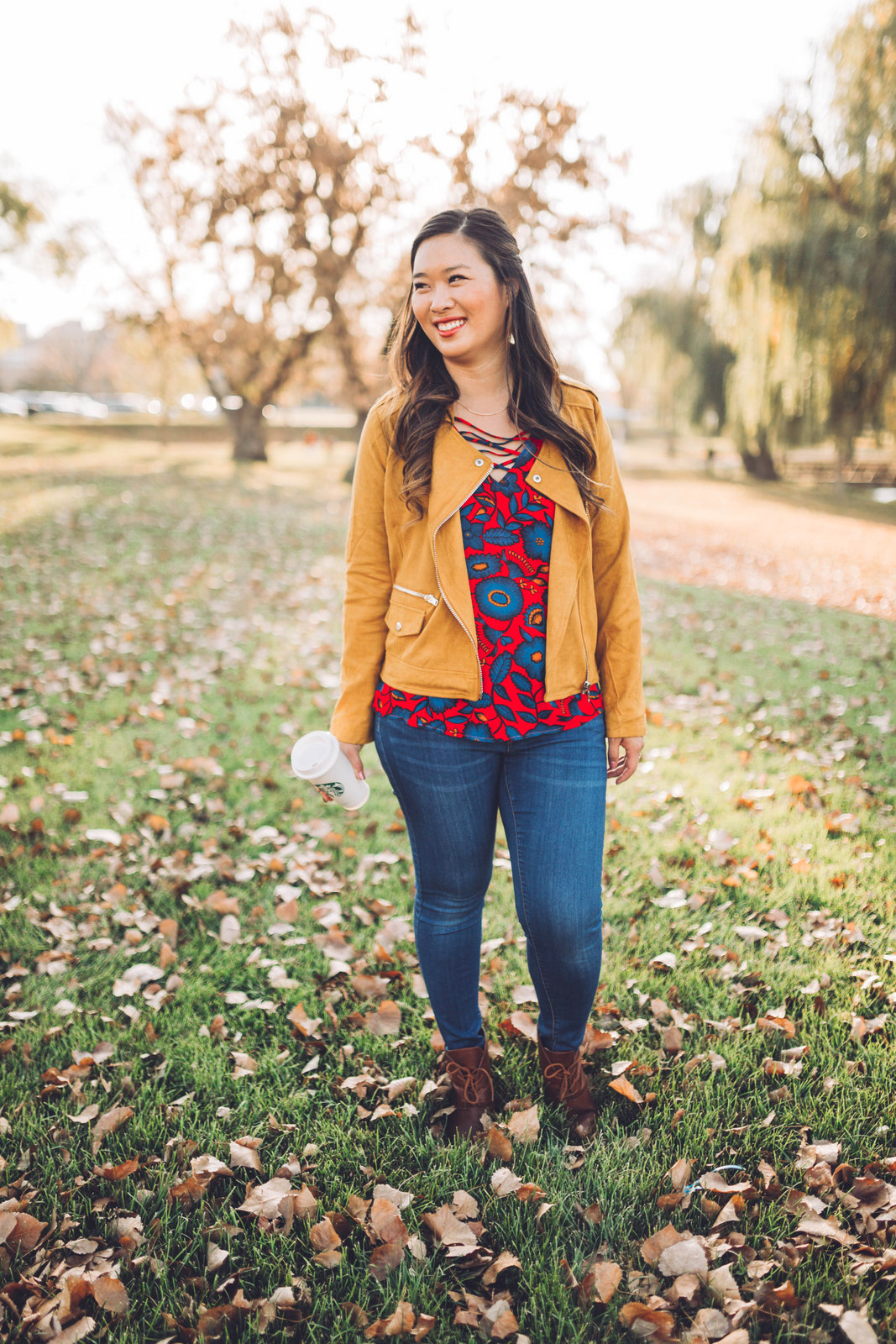 Wowee, has anybody else had the craziest weekend ever, or is it just me. Coming back from vacation, catching up on blogging, emails, and then Cyber Monday posts. And then going through work emails, getting LipSense orders out, as one of my friends told me, I really need a life assistant. Oh and we are cleaning our house in preparation for some family to visit is soon too!!! Oh and my son's birthday party is coming up too! This is the craziest, yet most wonderful time of the year huh? I could really just about use a coffee all day every day to get me through this next month, who else is with me??

My outfit:
Top c/o La La Lovely
Jacket c/o La La Lovely
Jeans: Target
Shoes: Cents of Style
Hair styled by Tanglez Hair and Makeup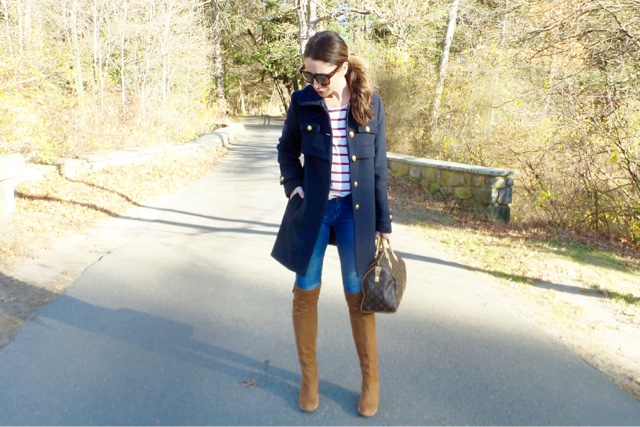 The winner of the most clicked link last week is Elise of Sparkles and Slippers! Such a cute look girl!!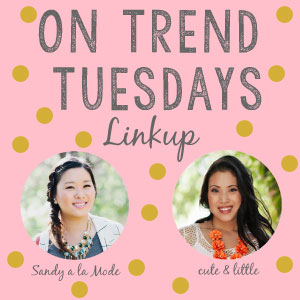 Thanks so much for all of you who support and link your fashion posts to this linkup! Kileen and I are so grateful for you and am happy to see this community grow! If you linkup, please link back to this post and visit a few others and give them some comment love!