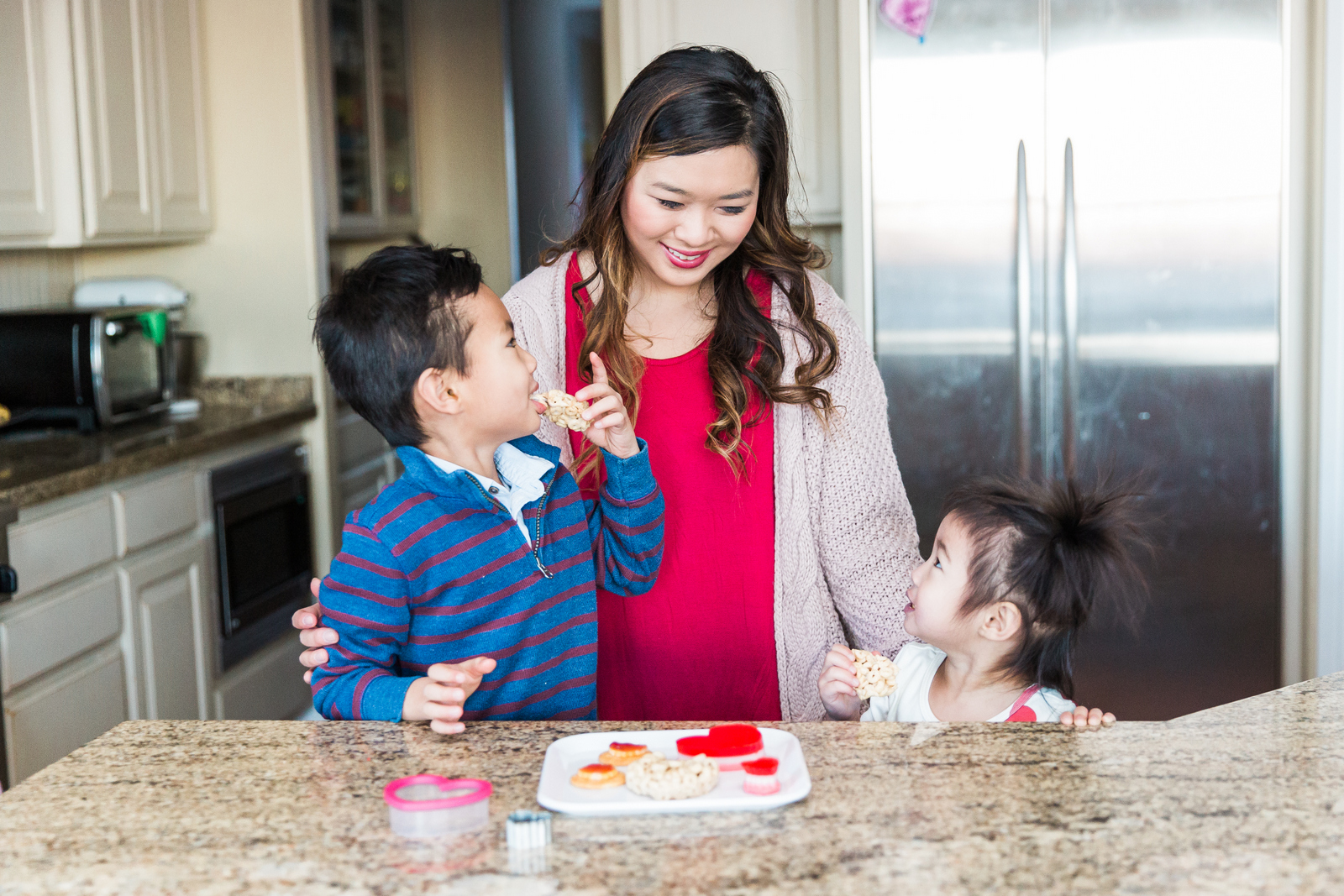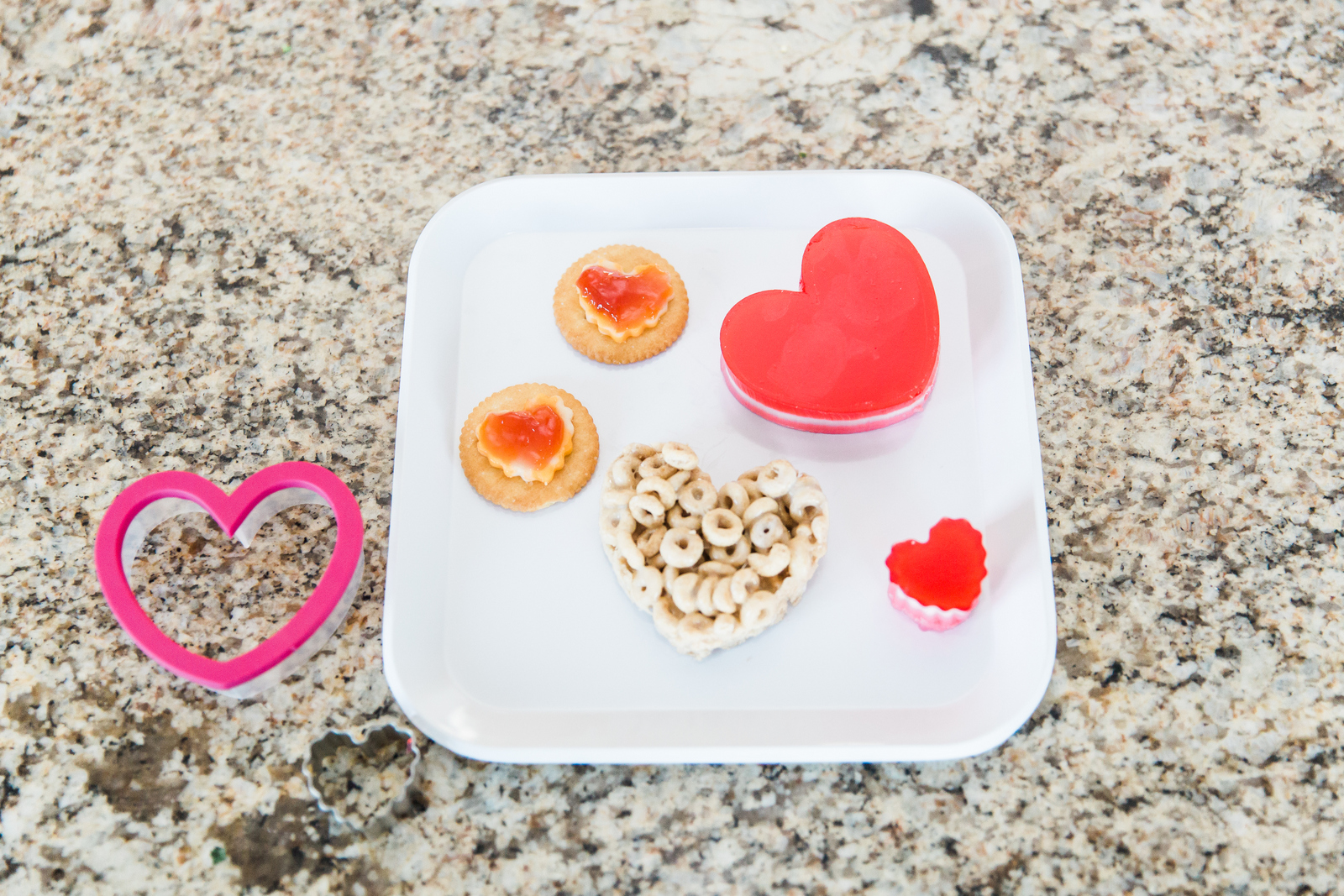 It's been a little bit since the bloggers of the Mamas and Minis Collective have done a post for y'all, but we are back at it again! And this one, we are all bringing you a Valentine's Day related idea that you can make with your kids! For mine, I wanted to bring you 3 super easy and fun Valentine's Day treats that are kid-friendly (kid approved) recipes and easy to make with a heart cutter! My kids LOVE helping out in the kitchen any way they can, and I thought that letting them cut out treats (and using those fine motor skills) would be a great experience for them. And the real bonus is that they get to eat the treats after they are done. Talk about the perfect incentive for them, am I right? Also, with these 3 different treat ideas, they range from easy and not too time intensive, to harder and more time intensive, so you can go ahead and pick your own level of difficulty!
For this, we all wore a little bit of red in our outfits because of the Valentine's Day theme!

1. Crackers, Cheese and Jam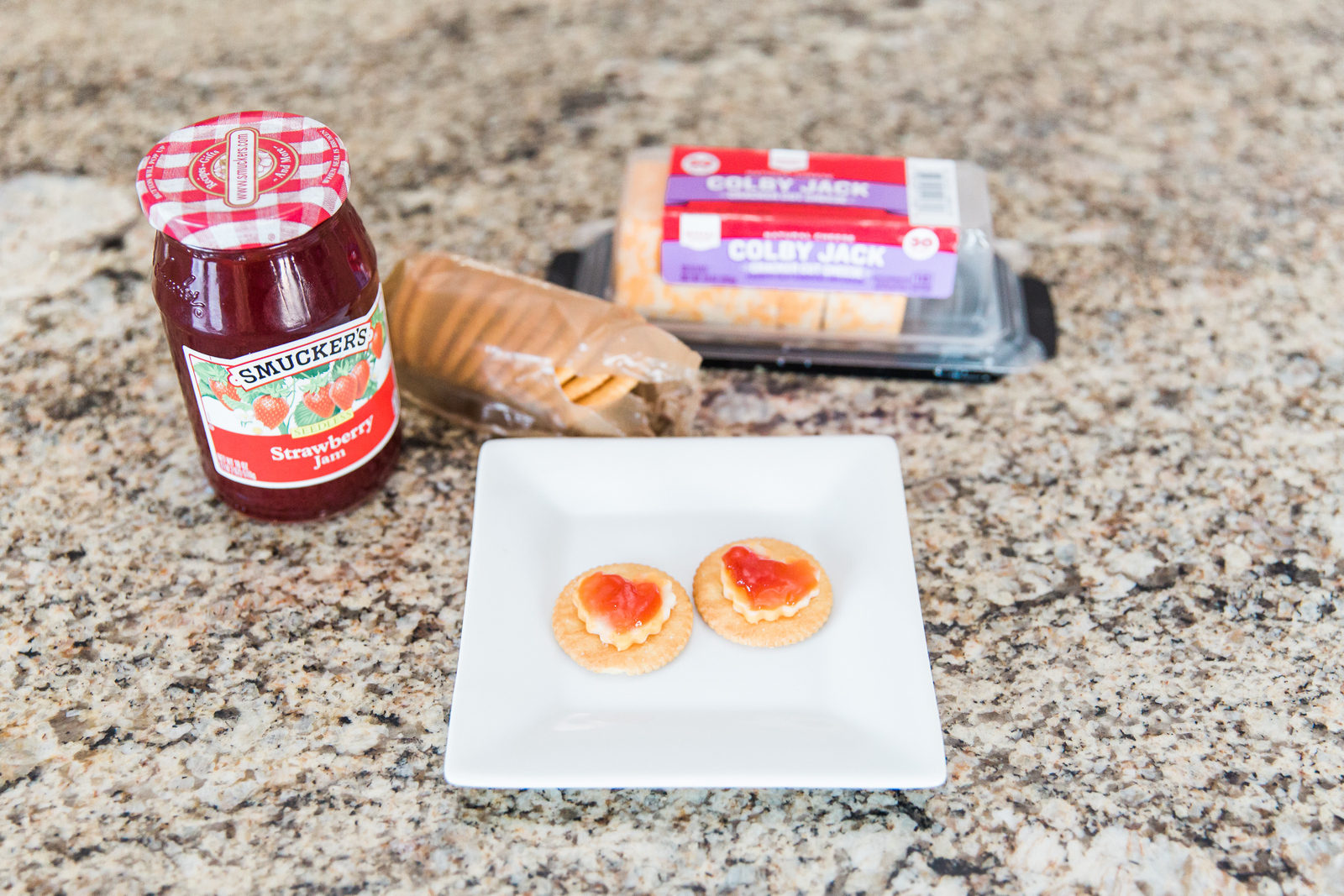 Ingredients:
– Crackers
– Cheese
– Jam
Directions:
1. Cut out cheese with a heart cutter.
2. Place cheese on top of cracker.
3. Spread jam on top of cheese.
4. You're done, enjoy! 🙂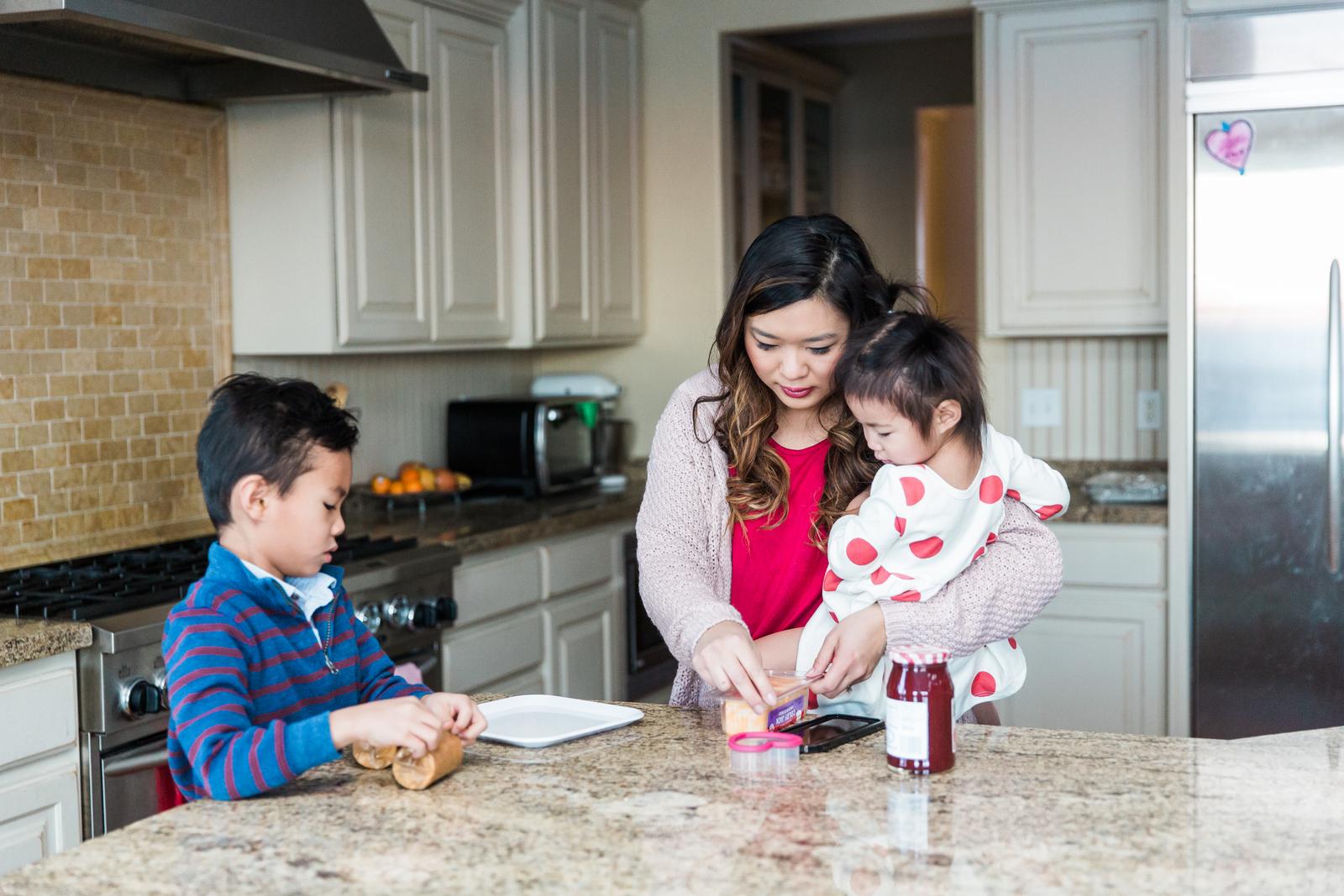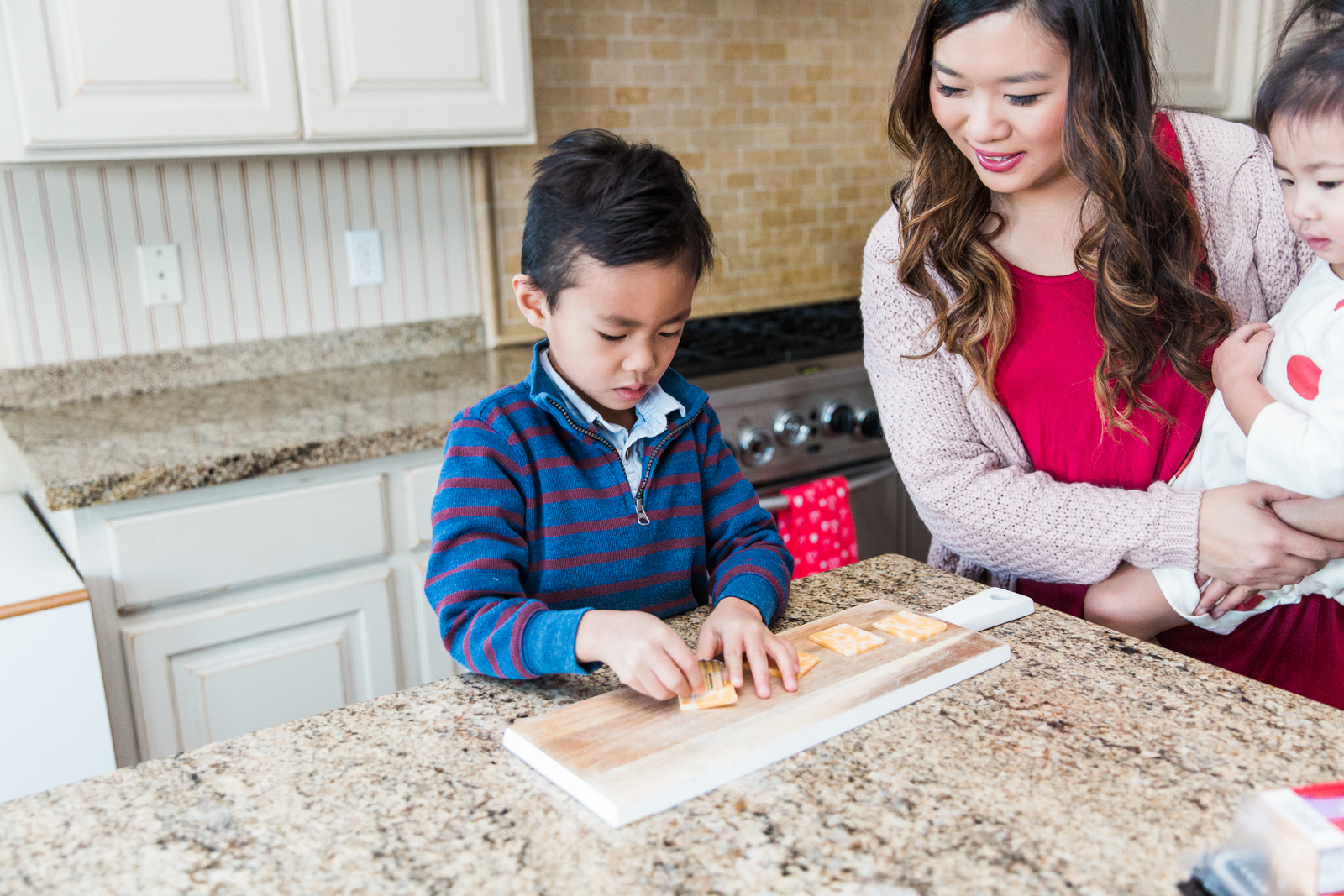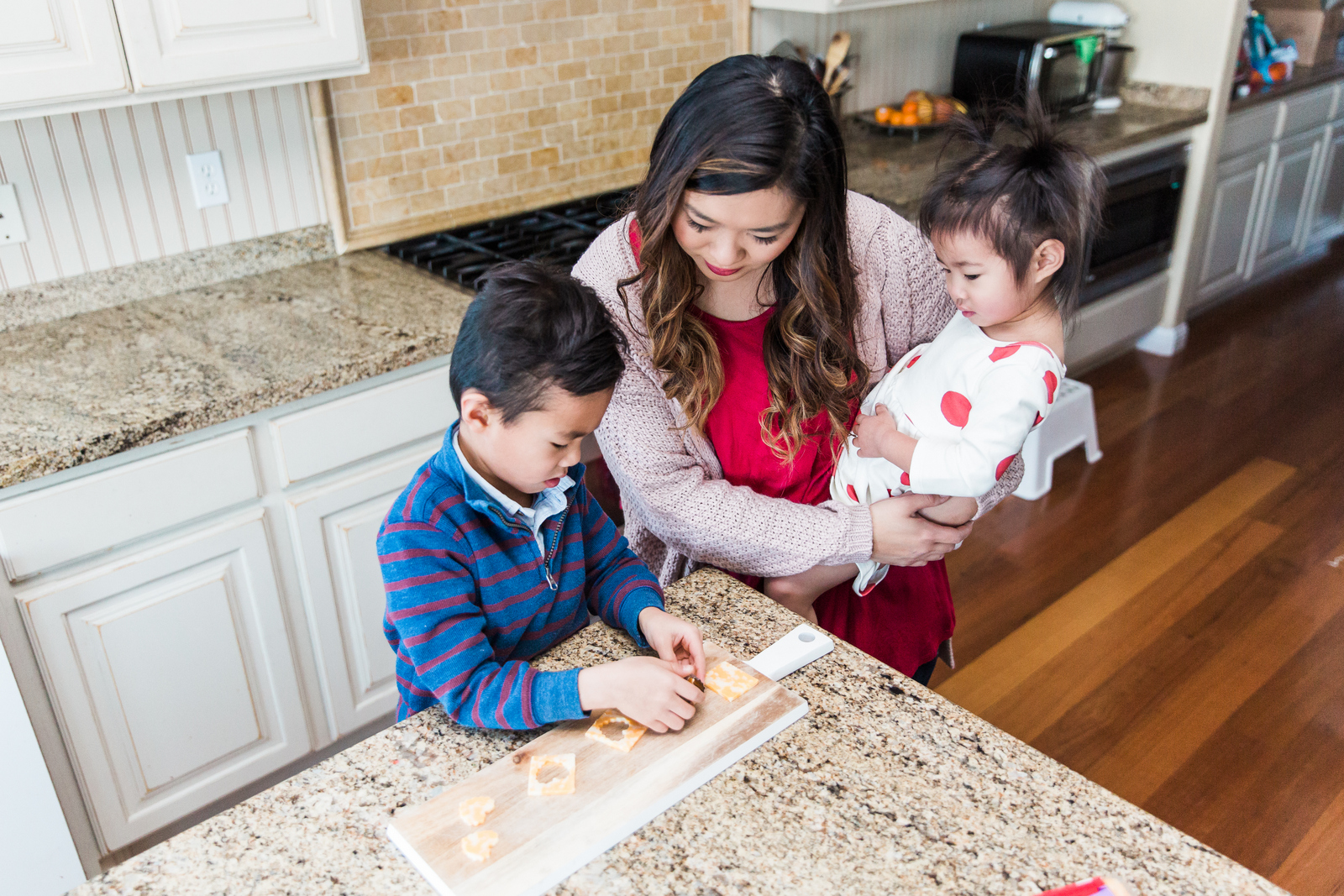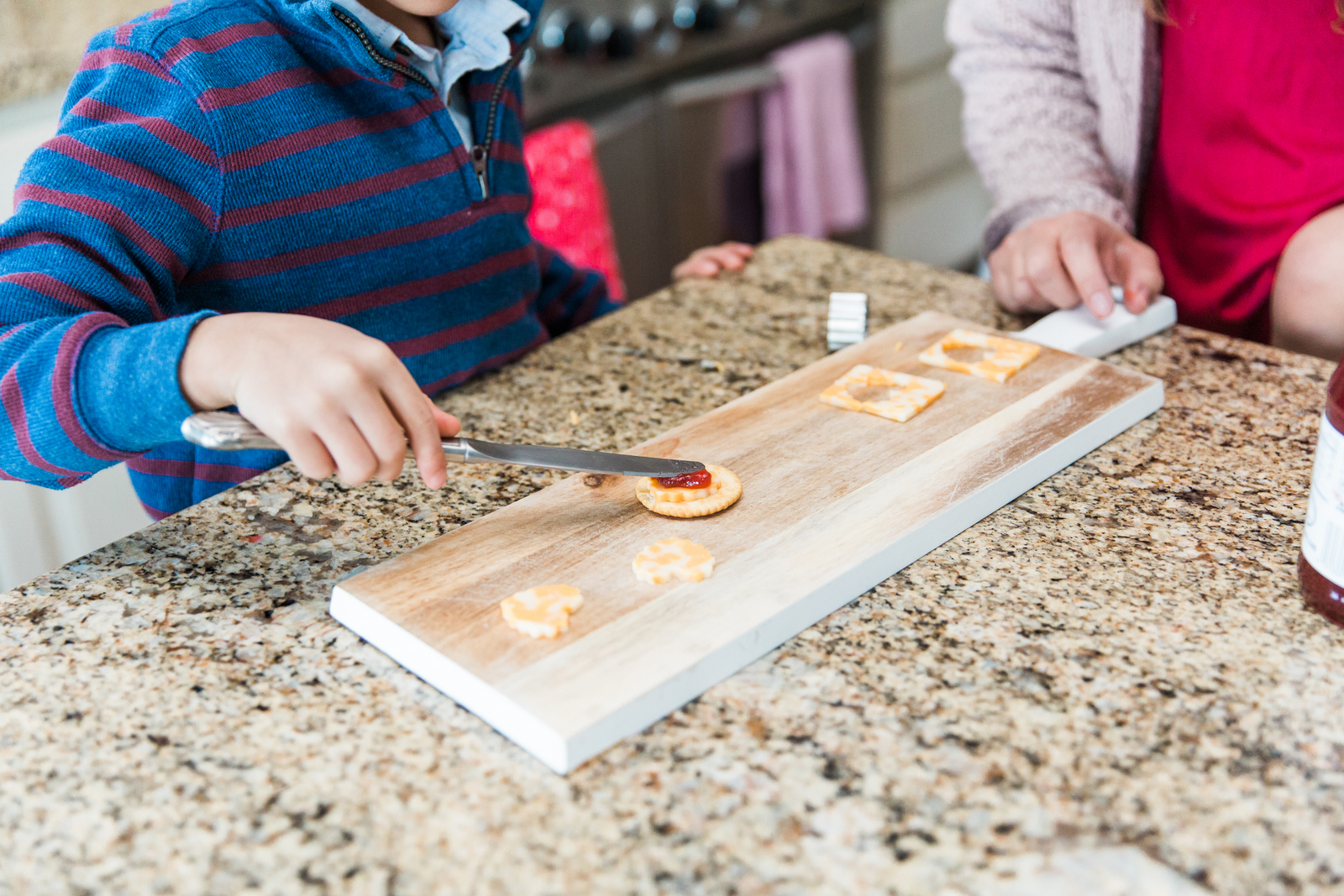 This one was the easiest and least time consuming! My 2 year old daughter and 5 year old son had fun cutting out the hearts. I had to help my son a bit with spreading the jam, but I think he could have done it himself with a little more focus, ha!
2. Cheerio Treats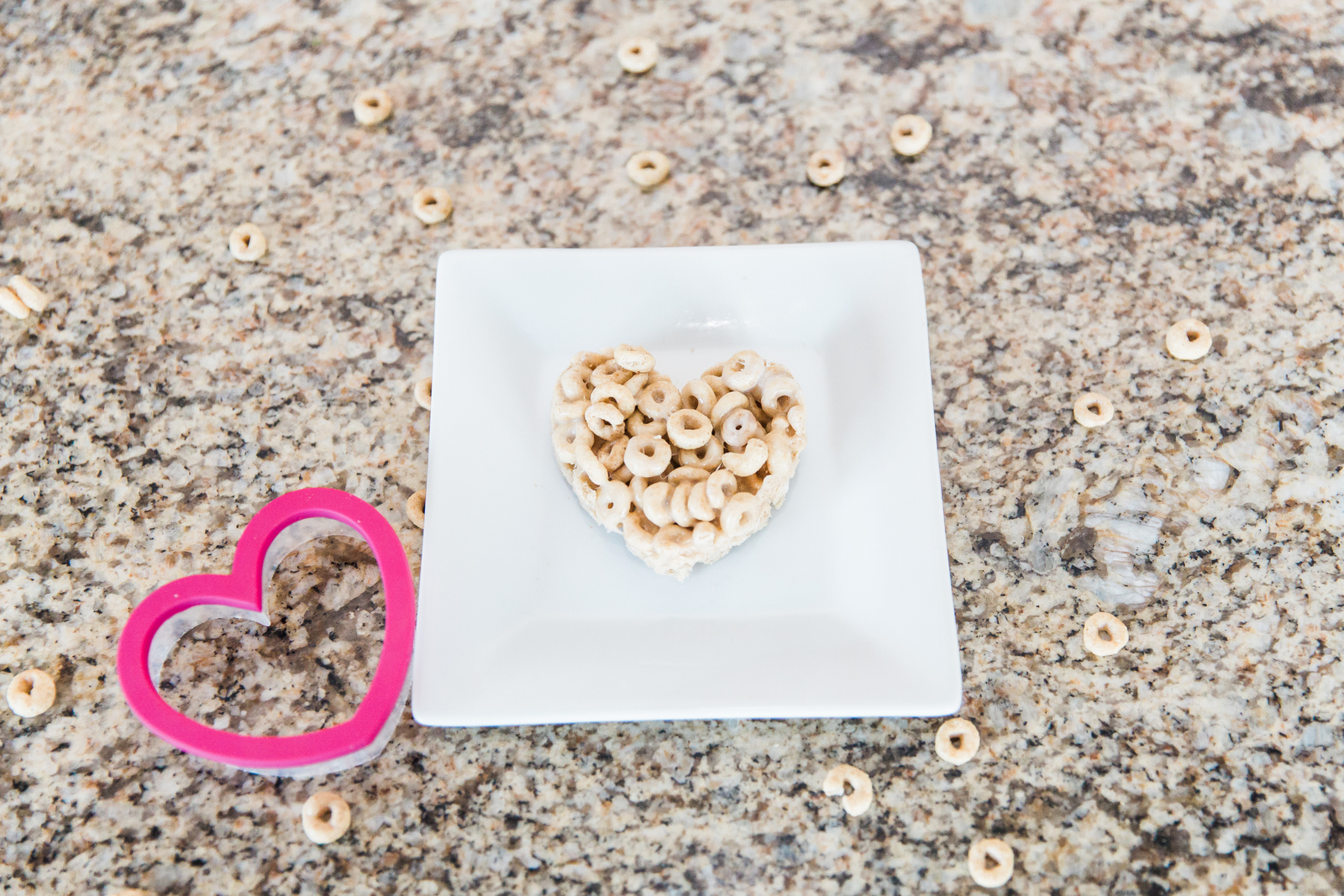 Ingredients:
– Cheerios
– Mini marshmallows
– Butter
Directions:
1. Place butter and marshmallows in a large microwave-safe bowl.
2. Microwave, uncovered, on high for 1-2 minutes or until melted.
3. Add the Cheerios.
4. Spoon into a greased 13-in. x 9-in. pan; press down gently.
5. Cool slightly before cutting with heart cutter.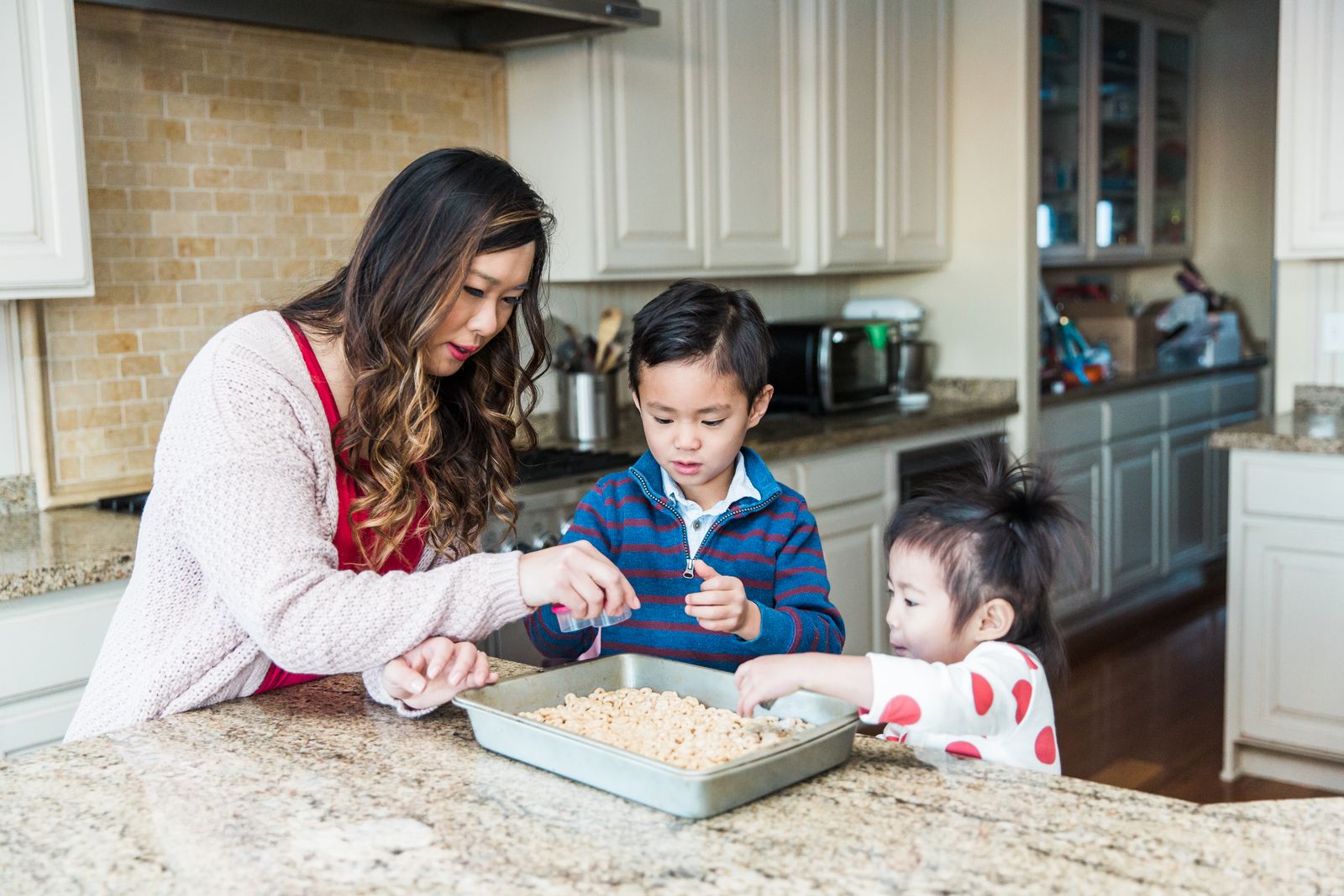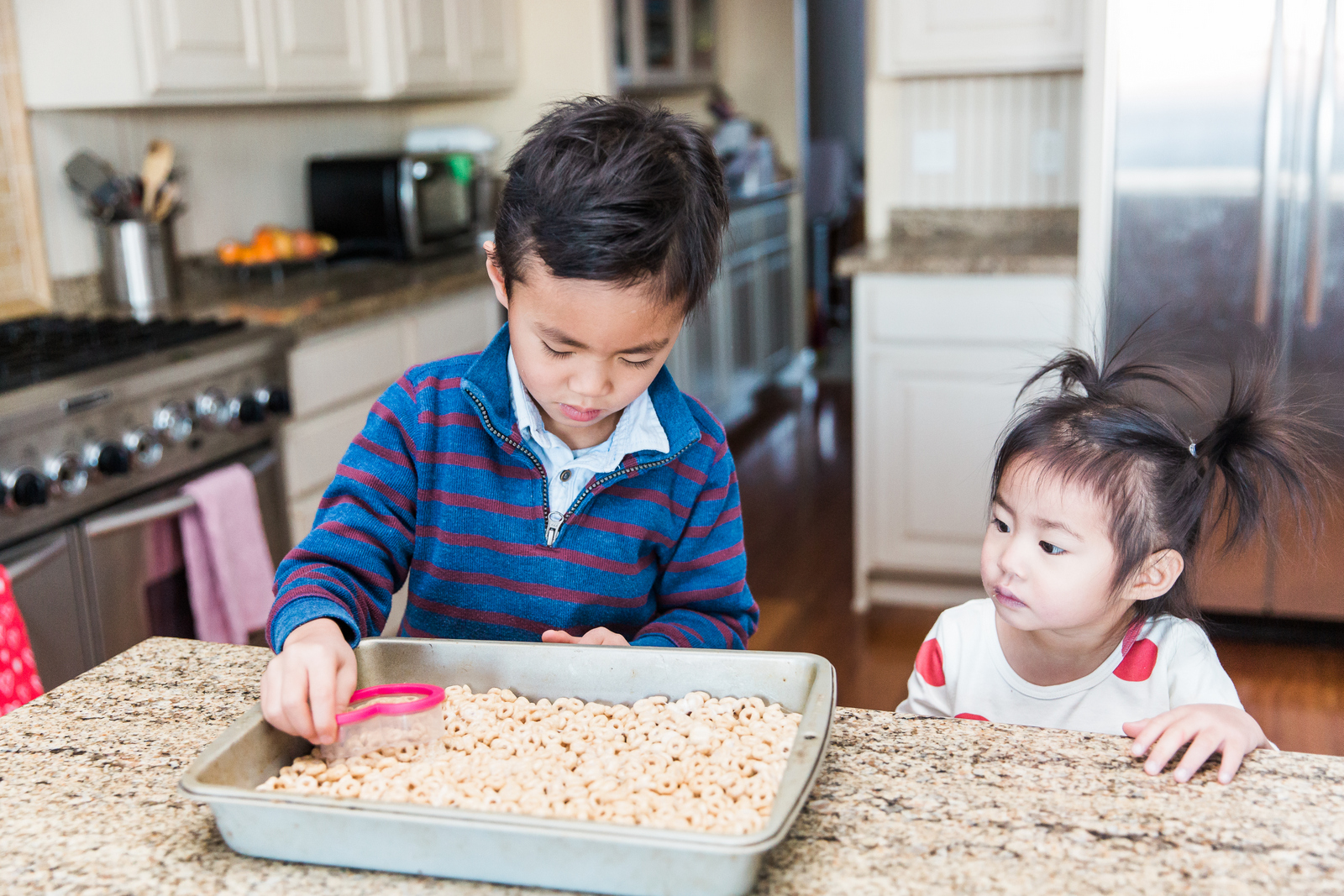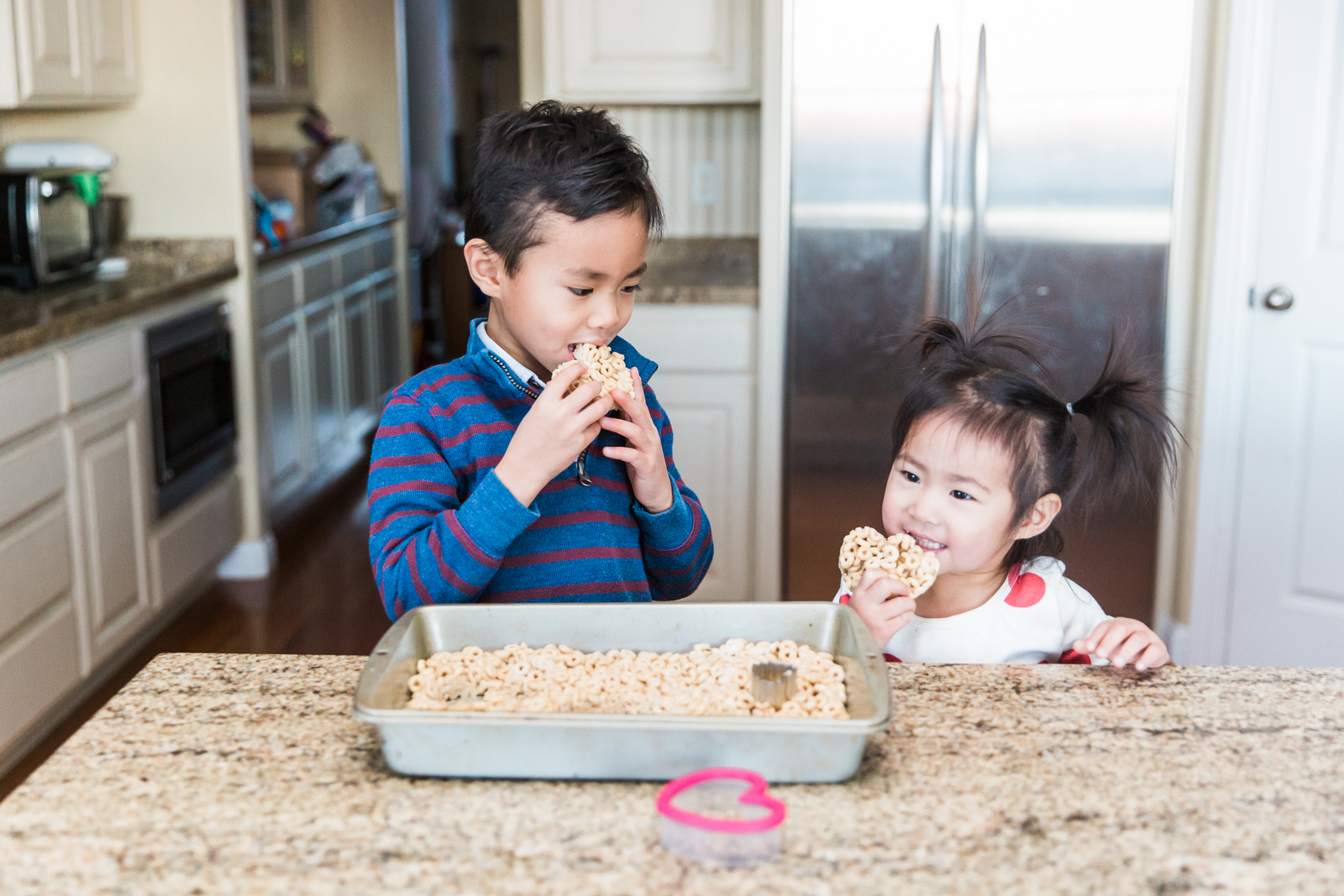 Cheerio Treats are a play on Rice Krispies Treats and makes the perfect Valentine's Day Treats! My brother in law served it to the kids last Thanksgiving and I thought it was genius. We used Honey Nut Cheerios as it has a little bit of a sweeter flavor, but the kids LOVED helping me stir and pat it down into the pan. These were a little more tricky to cut out because you have to let it cool, but you can't get it get too hard either.
3. Three Layered Jello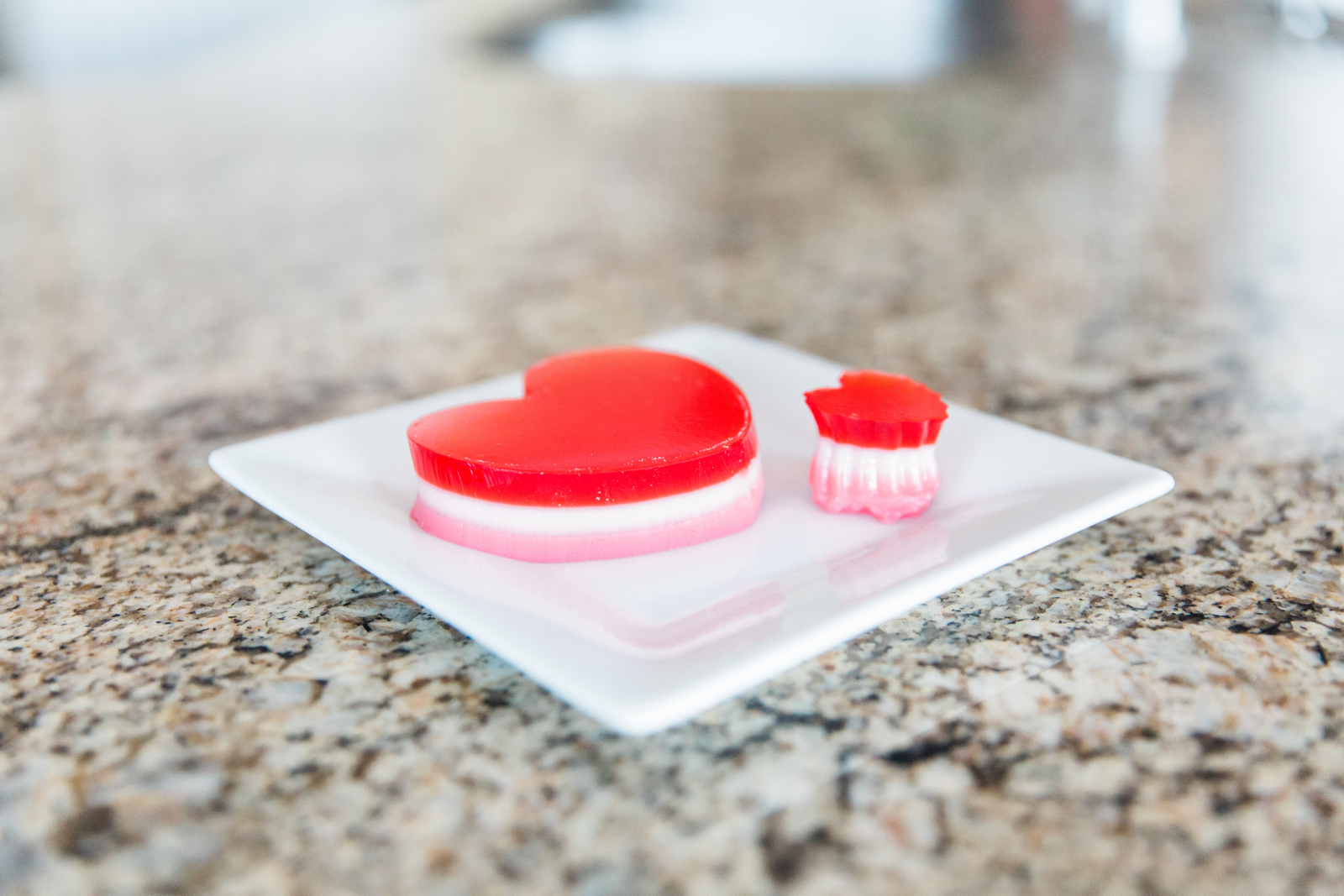 Ingredients:
– 3 oz. Strawberry Jello
– Gelatin
– Milk
– Sugar
– Vanilla extract (optional)
Directions:
1. Layer One – Pink: Mix in one 1.5 oz box of red jello with 1/2 pack of Knox gelatin.
2. Pour in 1 cups of boiling hot water and stir until dissolved.
3. Add in 1/4 cup milk.
4. Put this layer in your 9×9 pan and refrigerate for 20 minutes (time can vary).
5. Layer Two – White: (start after putting Layer One in fridge): Mix 3/4 cup of boiling water with 1 and 1/2 pack of gelatin + sugar (optional) until dissolved.
6. Add a teaspoon of vanilla extract, make sure to use the clear kind (optional). Let this cool about 5 minutes or so and then add 1/2 cup of milk.
7. Once that 20 minutes of setting on the first layer is done, SLOWLY spoon in this mixture.
8. Refrigerate second layer for 15-20 minutes.
9. Layer Three – Red: Mix in one 3 oz of red jello with 1/2 pack of Knox gelatin.
10. Pour in 1.25 cup of boiling hot water and stir until dissolved. Let cool.
11. Slowly spoon in this layer on top of the white layer.
12. Put back in fridge and chill for 2 hours.
13. Cut into squares and serve! Yummy!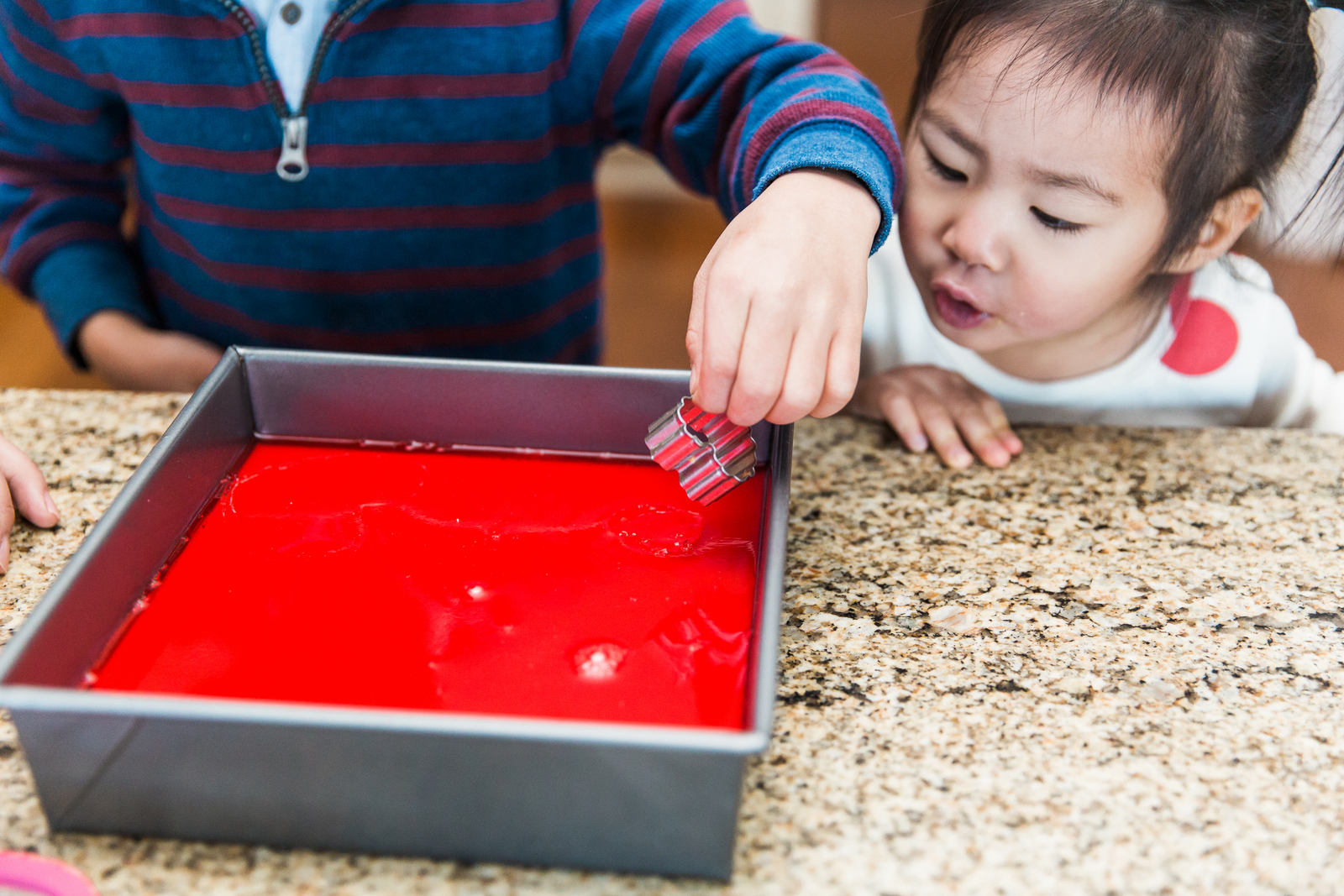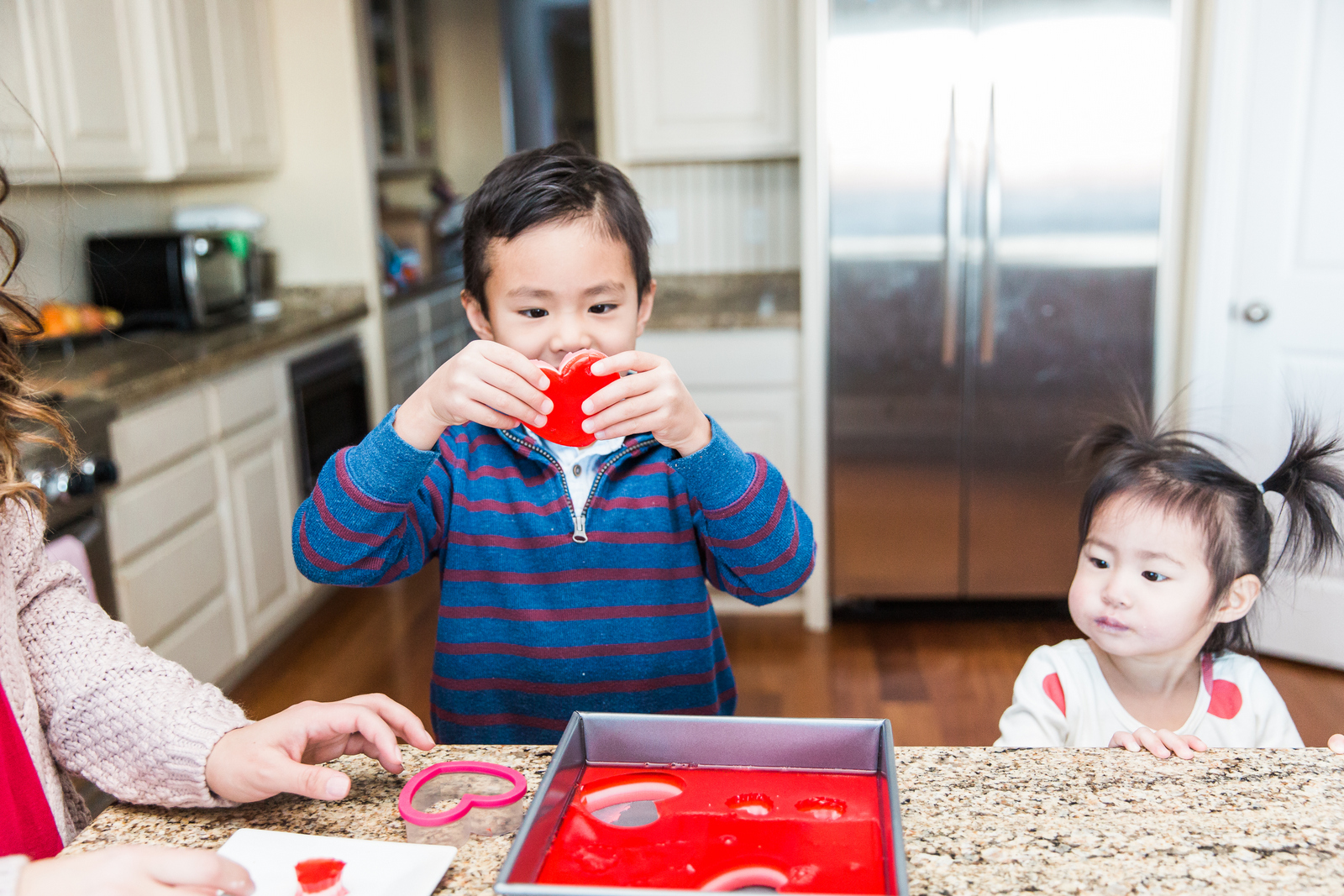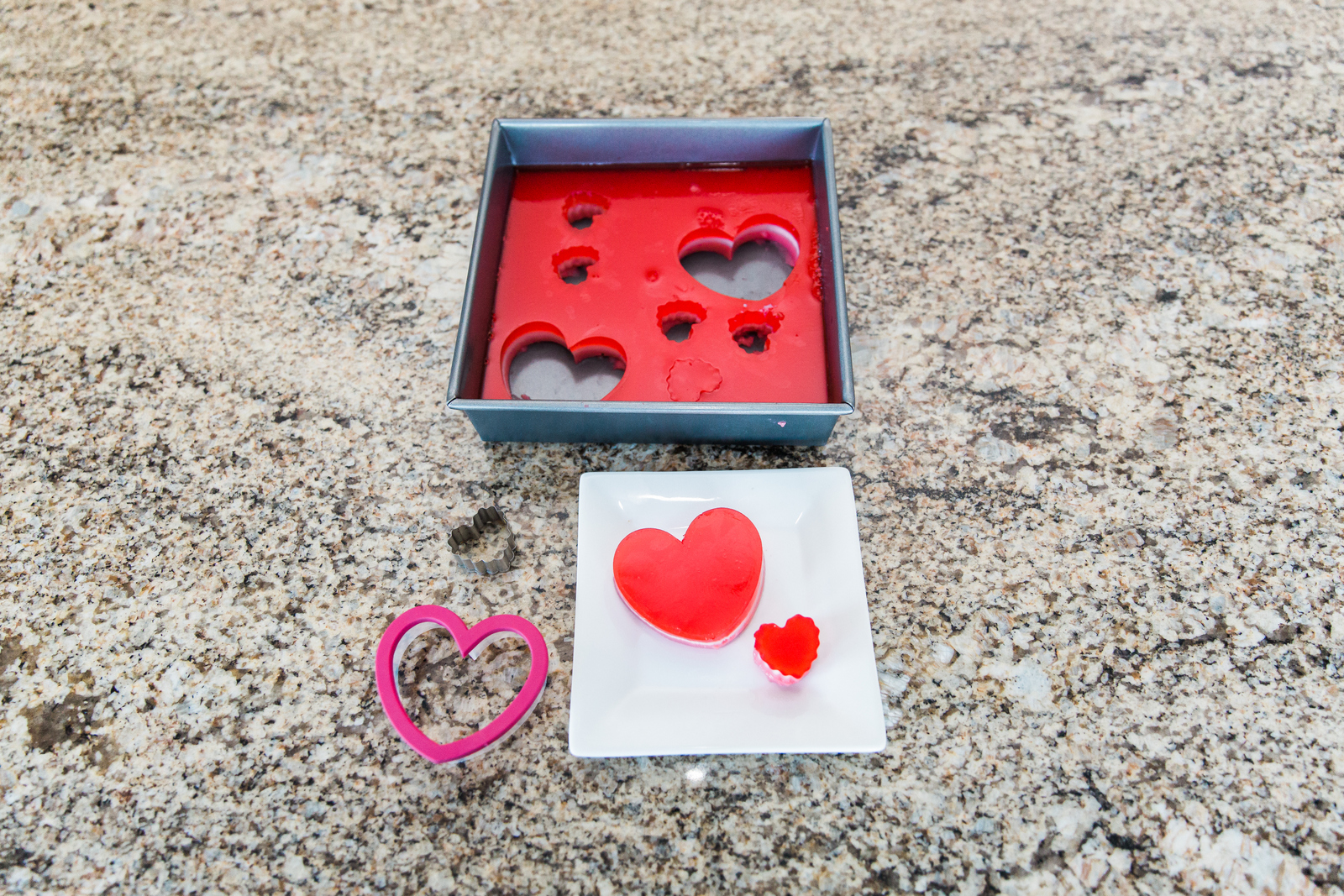 The three layered Jell-O is my mom's signature recipe that she makes for the kids every time she comes to visit and for parties as well. I featured it here with some Christmas colors previously, but this time I made it with red, white and pink – perfect for Valentine's Day! This one takes the longest one to make, but it might have been my kid's favorite. It's super easy to cut out with the heart cutter and I have to say, I definitely think it is the prettiest presentation of them all!

Chasing Davies | Lipgloss & Crayons | Walking in Memphis In High Heels
Make sure to visit the other mamas and minis to see some other fun Valentine's Day kids ideas such as printables, crafts and more Valentine's Day treats!
Also, I am co-hosting Little Styles with My Life Well Loved and Stilettos and Diapers today, so make sure to head on over to their blogs to see come cute littles style!
Save
Save