This post is sponsored by Cents of Style, all opinions expressed are 100% my own.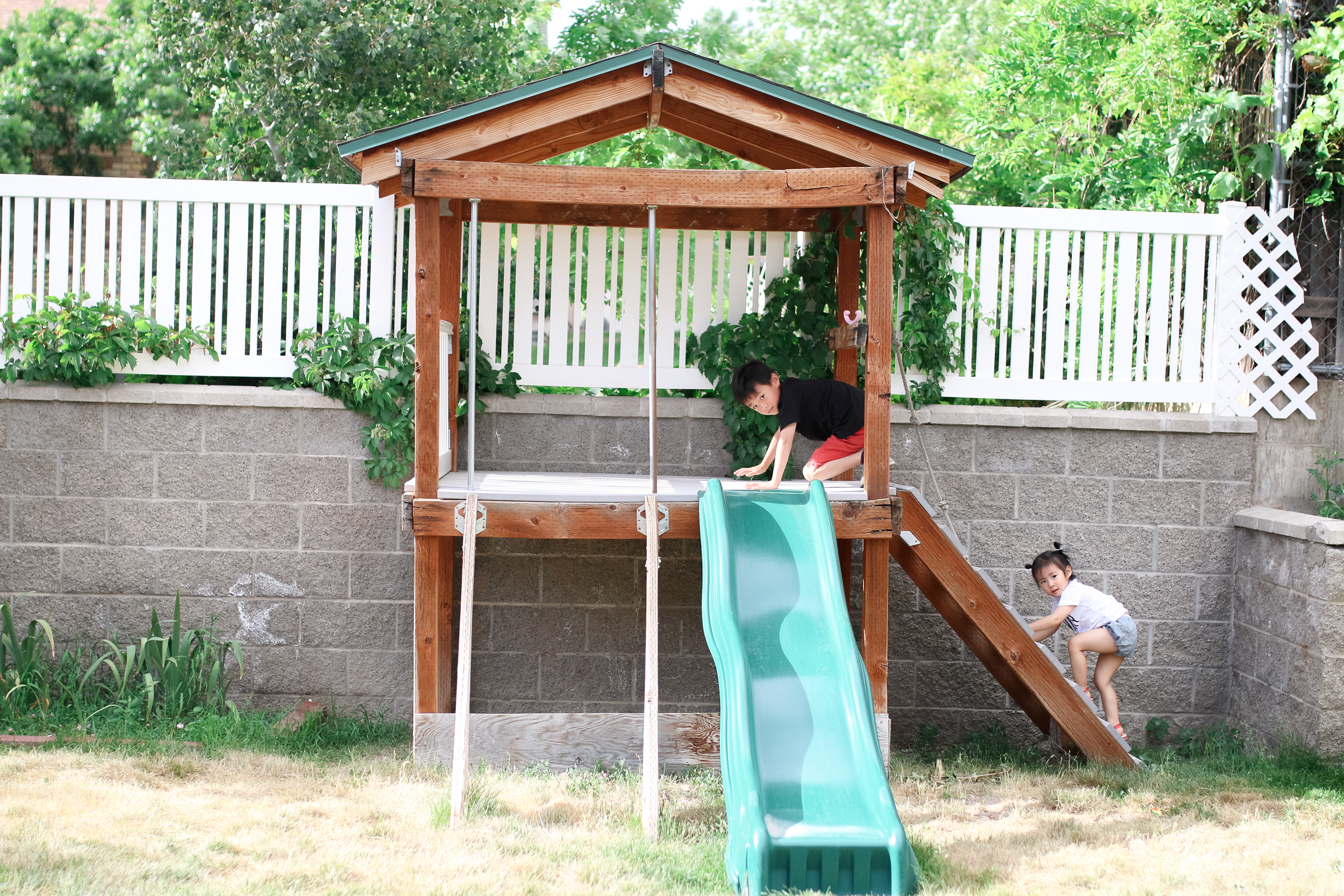 This month has been so crazy. We've been going back and forth between our old house and new house every day, trying to get the new house ready before we move in at the end of the month. I kept thinking my life was busy, now it's even MORE busy. Many times, like just yesterday we were getting someone to fix our garage to be quieter, so we brought the kids along with us and let them loose in the backyard. Thank goodness that we have this old little playground (with a sandbox underneath) to keep them busy, they absolutely love it. It's got some fixing up it needs, and we need to add steps too to the left side, but we'll get there. So I've really had to get creative in coming up with some fun Summer activities for kids to do right in our backyard, and if it doesn't break the bank, that's a real plus! Make sure they are dressed in comfortable tees, shorts and shoes (or these for boys) as well.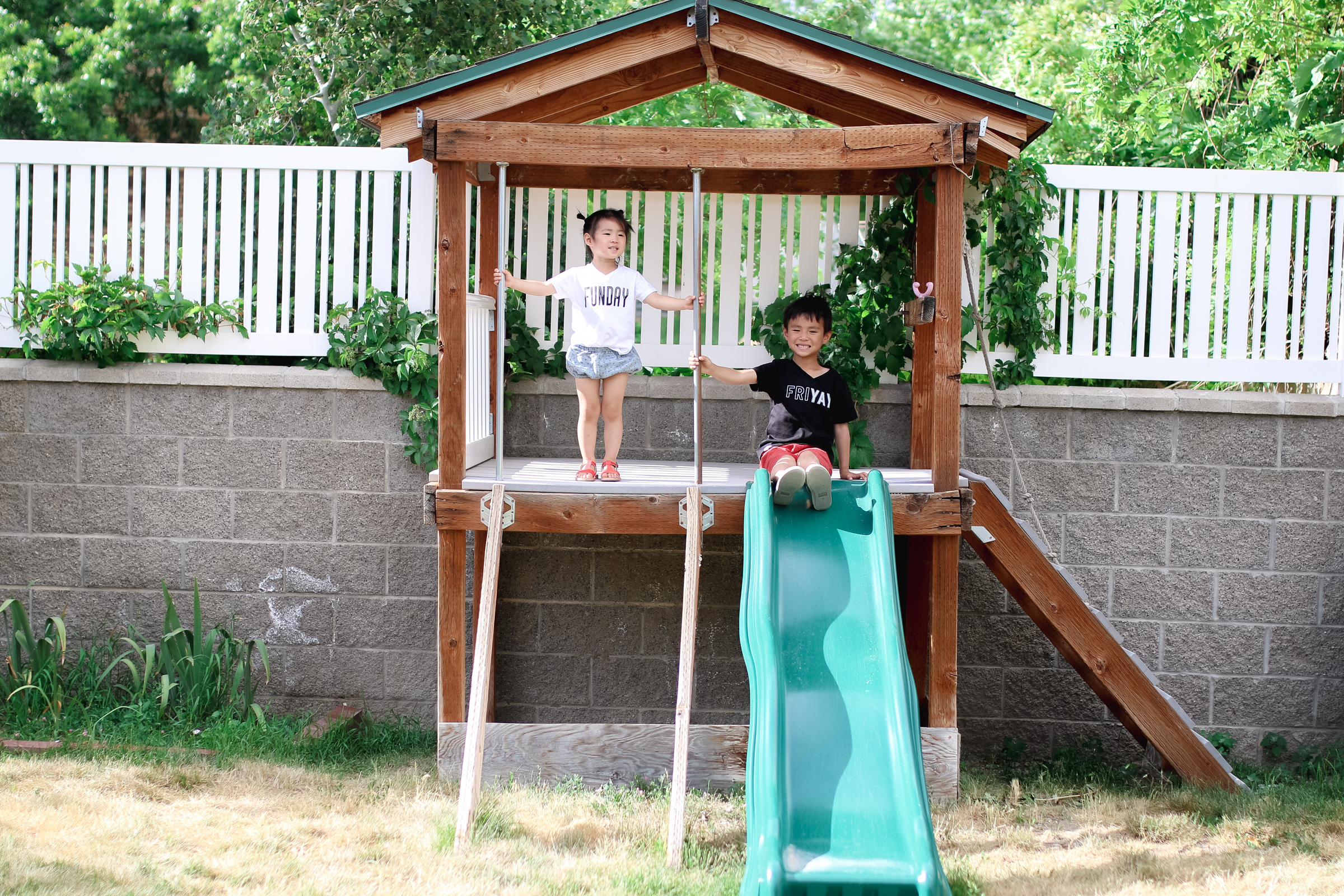 9 Super Fun Summer Activities For Kids To Do in Your Own Backyard
Plant a kid's picking garden. Guess what!? We already have one in our new house and it's awesome! We are currently growing strawberries and have a cherry tree and Austin LOVES picking them each time we go there!
Get a bubble machine. We just got this one recently and the kids love it. It just blows bubbles constantly and I don't have to worry about Vivian (our 2 year old) spilling it, she usually spills the bottle and wand kind.
Have a picnic. We actually have a bench outside in our backyard and eating outside when the weather is nice is always a good idea.
Eat cold treats outside. I know my kids would be all over this one. You can easily just buy some popsicle molds and make your own!
Camping. I am going to convince my husband to take my son camping in the backyard soon, hopefully this Summer!
Get a bounce house/toy. The Jungle Jumparoo is our fave. We have this large one and you can make a bubble pit in the middle and add a sprinkler attachment too!
Build a fort. Just use some chairs and old blankets and the kids will have a blast playing hide and seek in it or just reading books or playing inside.
Build or buy a water/sand table/box. My kids can play with water and sand for days, enough said.
Water balloon pinata. We actually did this at a friend's birthday party the other day and it's a great way to cool off in the extreme heat.
Pin for later: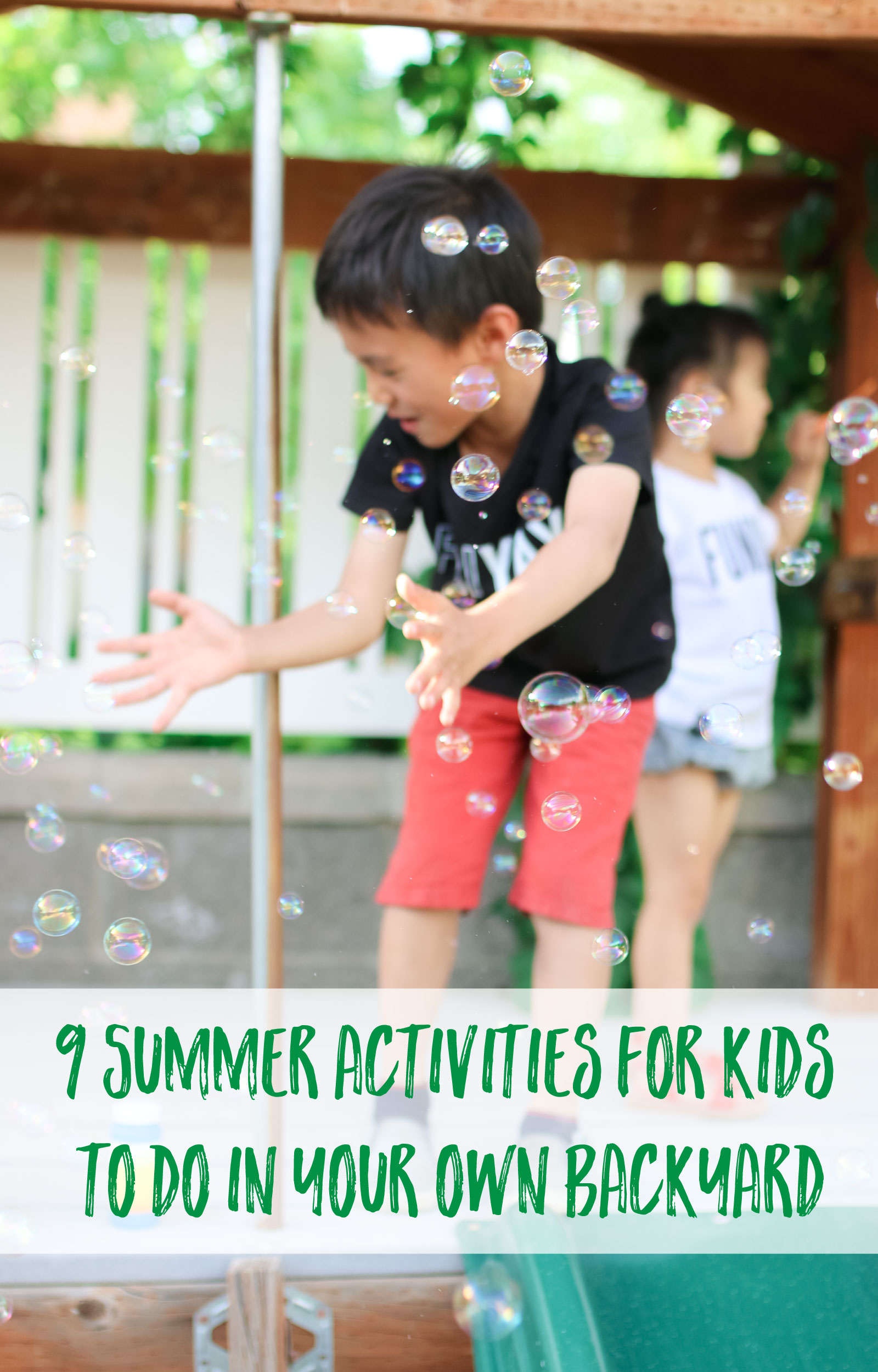 Austin's FRIYAY shirt and Vivian's FUNDAY shirt are both from Cents of Style! For this weekend only, they are running a special deal on their kid's tees, they are 50% off y'all!!! They have all different types of slogans, ones about moms, tees for 4th of July, and just every day! You can also get free shipping as well. Use code KIDSTORY to snag a few for your kiddos!!!
Shop activity ideas in this post: