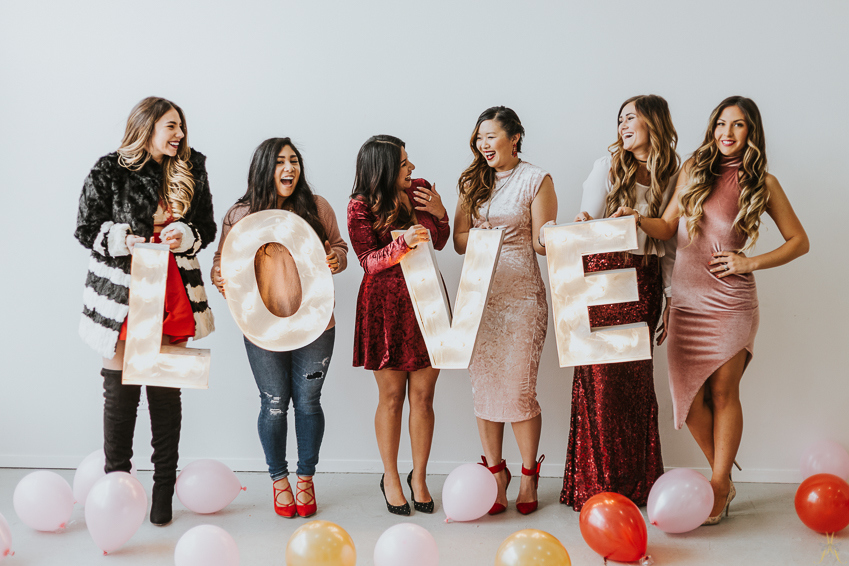 It's no secret that besides Christmas, Valentine's Day may be my second favorite holiday! Because what could be better than celebrating Love!? Lately, I've been going to a few girls night out and girls night ins with my girl friends and I have to tell you, it's a great break from a rough day at work or toddler tantrums and so good for the soul! So I wanted to share a few fun ideas for a girls' night that either I have done myself or want to do with my girl friends!!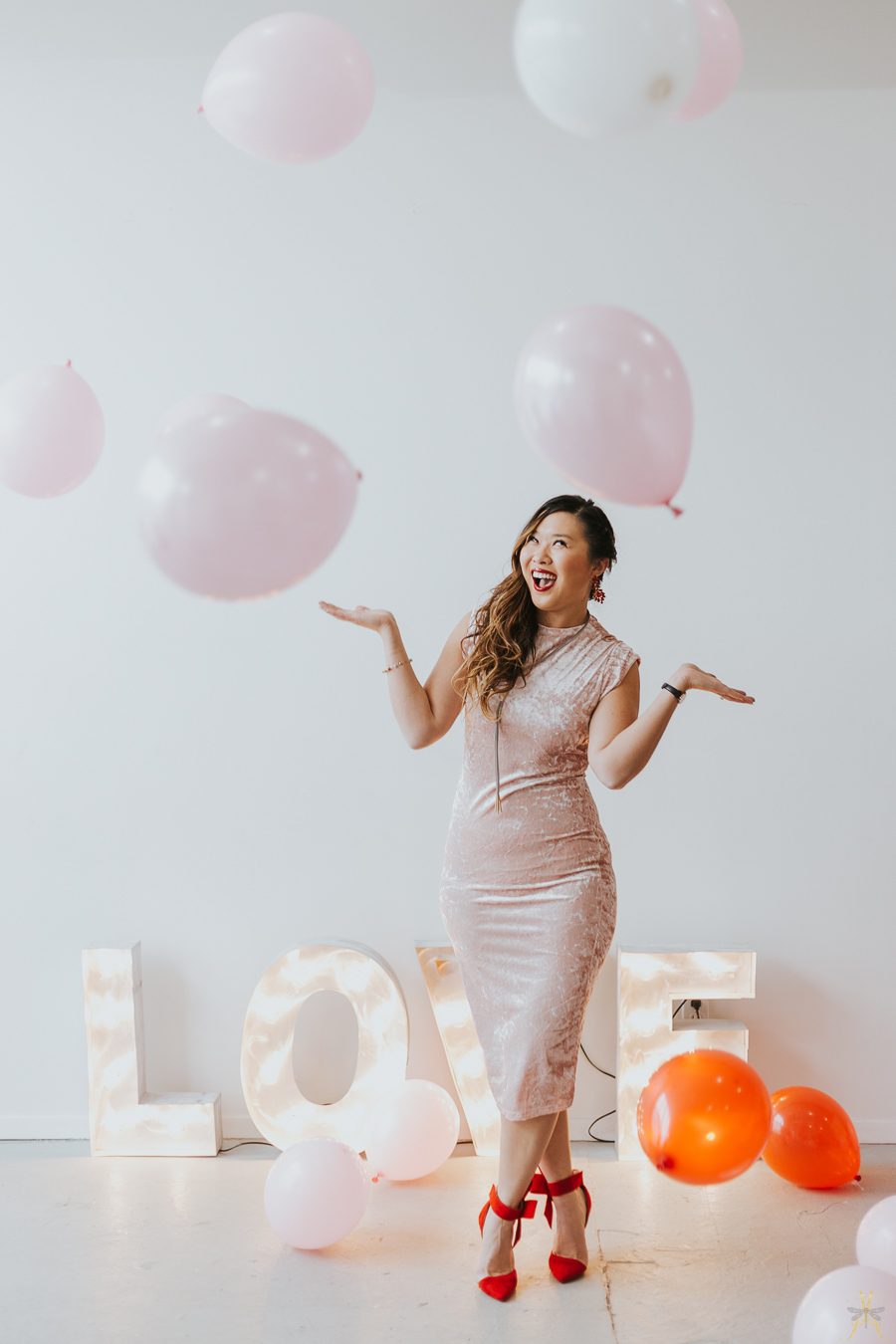 Dinner and a Movie – This is a classic date night that you might do with your man, but it's totally fun to do with girls too. The other night me and some girls went out for sushi dinner and then saw La La Land together, because chick flicks are always better with girls! 😉
Shopping – I haven't done this in a while as I do most of my shopping online now, but spending a few hours with a friend at the mall, trying on clothes, taking selfies, grabbing coffee, it's really a good time. Also, trying on clothes that you can't afford is always fun too, although you may be sad that you can't afford them, it's fun to dream though!
Pinterest DIY Night – Search Pinterest for some crafts that you've always wanted to try, buy supplies or tell your friends to bring them, and craft away with your girl friends. I have a Pinterest board full of things to do but I honestly don't have time to do any of them. I would have to set time aside if I really wanted to get them done!
Wine Tasting / Bar Hopping – You can do this at home by buying a bunch of wines and having a wine tasting night at home. Make sure to get a mix of different kinds, like red, white and rose wines. Or grabbing a Uber and going hopping around downtown to different places and grabbing a few specialty cocktails at each location can definitely be a fun time too!
Makeup and Hair Night via Youtube – Find your favorite Youtube makeup mavens and hair tutorials and follow along. I know for me, having another friend to help out along the way is definitely a plus. Sometimes they make them look so easy, but having an extra pair of hands, like for hair styles can be so helpful!
Go to a cooking class – Find a local cooking class and grab your friends to join in on the fun. Because food is always a great way to bond!
Plan a photoshoot – Get dressed up, braid each other's hair, hire a professional photographer (or use each other), and get some pictures taken! Whether it's a head shot for your girl boss business or just some pictures for your social media, there's always a reason to get dolled up for pictures!
Spa day (or afternoon) – I don't know about you, but I love getting manis and pedis, but especially love doing it with friends. Catch up on gossip while you are at it!
Commit random acts of kindness – I did this last year with one of my friends and oh it felt so good. We paid for a random person's meal, we paid it forward at the Starbucks drive thru, we brought cupcakes for firefighters and we handed out money at the grocery store. It was so fun to see strangers faces light up!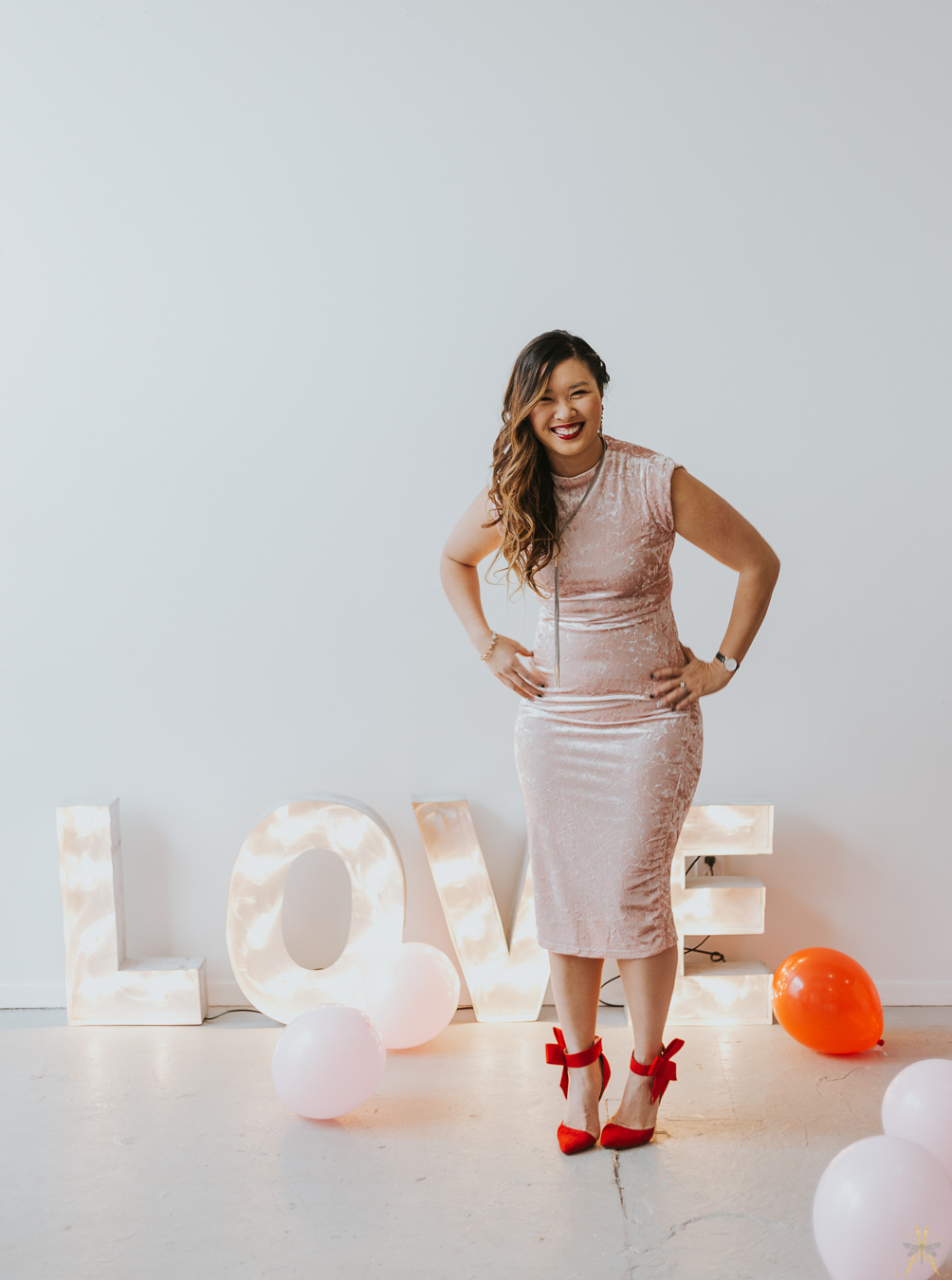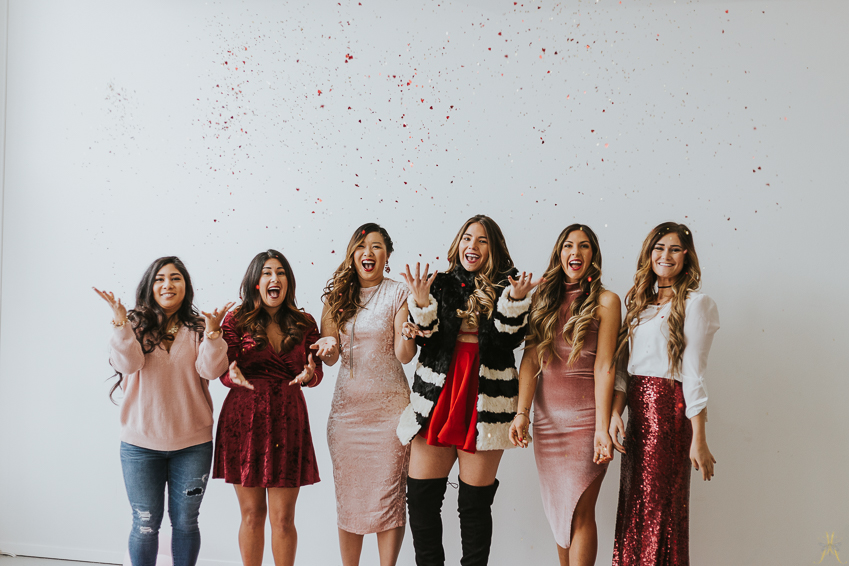 My outfit:
Dress: BB Styled Boutique
Earrings: H&M
Shoes: Choies
Hair styled by Tanglez Hair and Makeup
Photography by Kessler Photo and Film
Shop Valentine's Clothing:
Shop Valentine's Shoes:
Shop Valentine's Jewelry: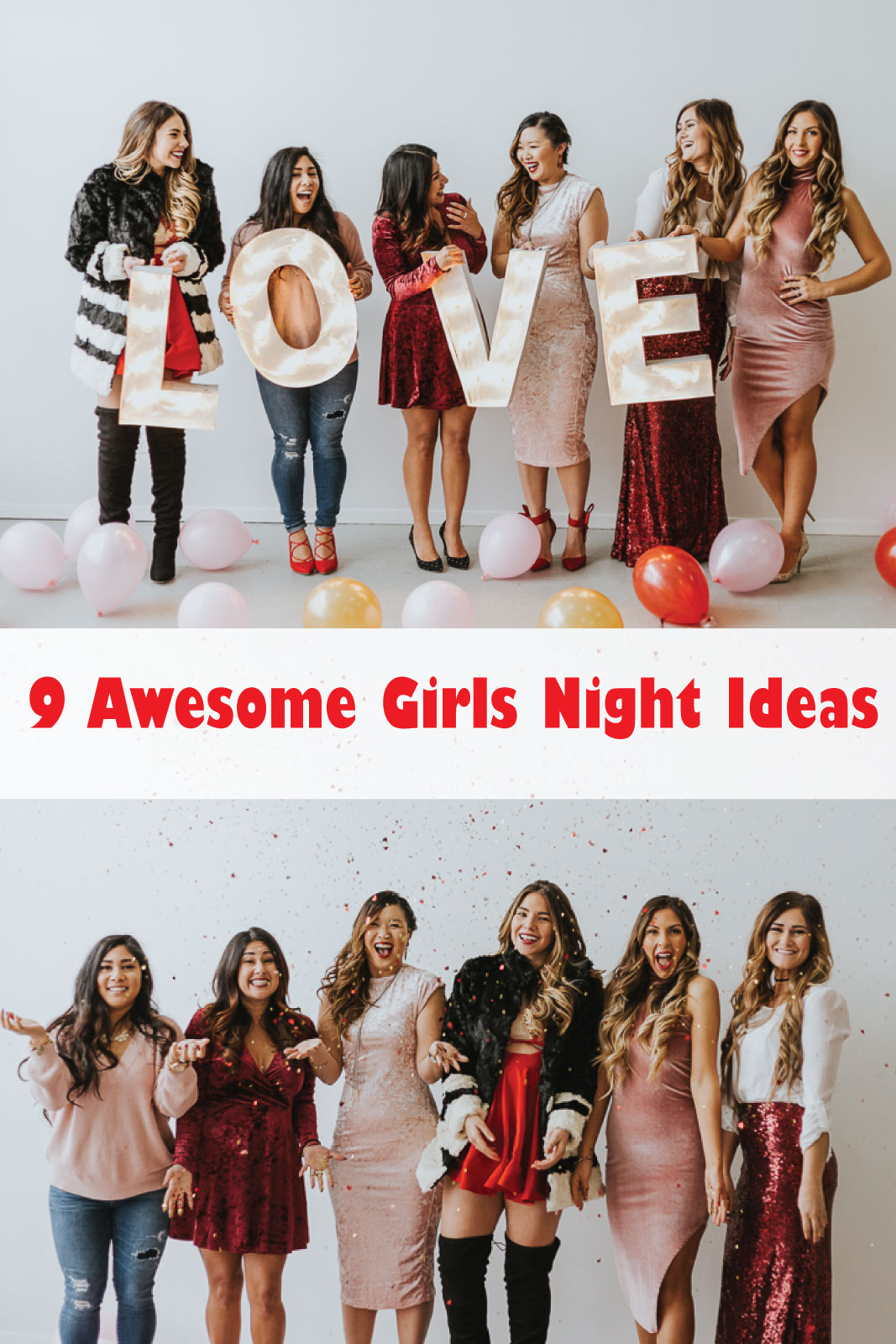 In this post, I teamed up with some of my favorite Utah bloggers, and we are showing you 6 outfits that you can wear for girl's night or even Valentine's or Galentine's Day (however you celebrate it). Whether it's for going out with your girl friends, or going on a hot date wit your man, we got your outfits covered! But pretty much if you wear anything pink or red, you'll be good! It seems like velvet is a pretty common trend this year too, I probably own way too many! The other girls that were a part of this shoot are Rachel of Tutus and Heels, Violeta of @justanotherinstagal, Lauryn of Lauryn Cakes, Anna of A Mermaid Diary, and Emili of @emiliegan. If you aren't following their blogs or Instagrams already, I highly recommend it! <3
Do you have any other girls night ideas you love to do with your friends?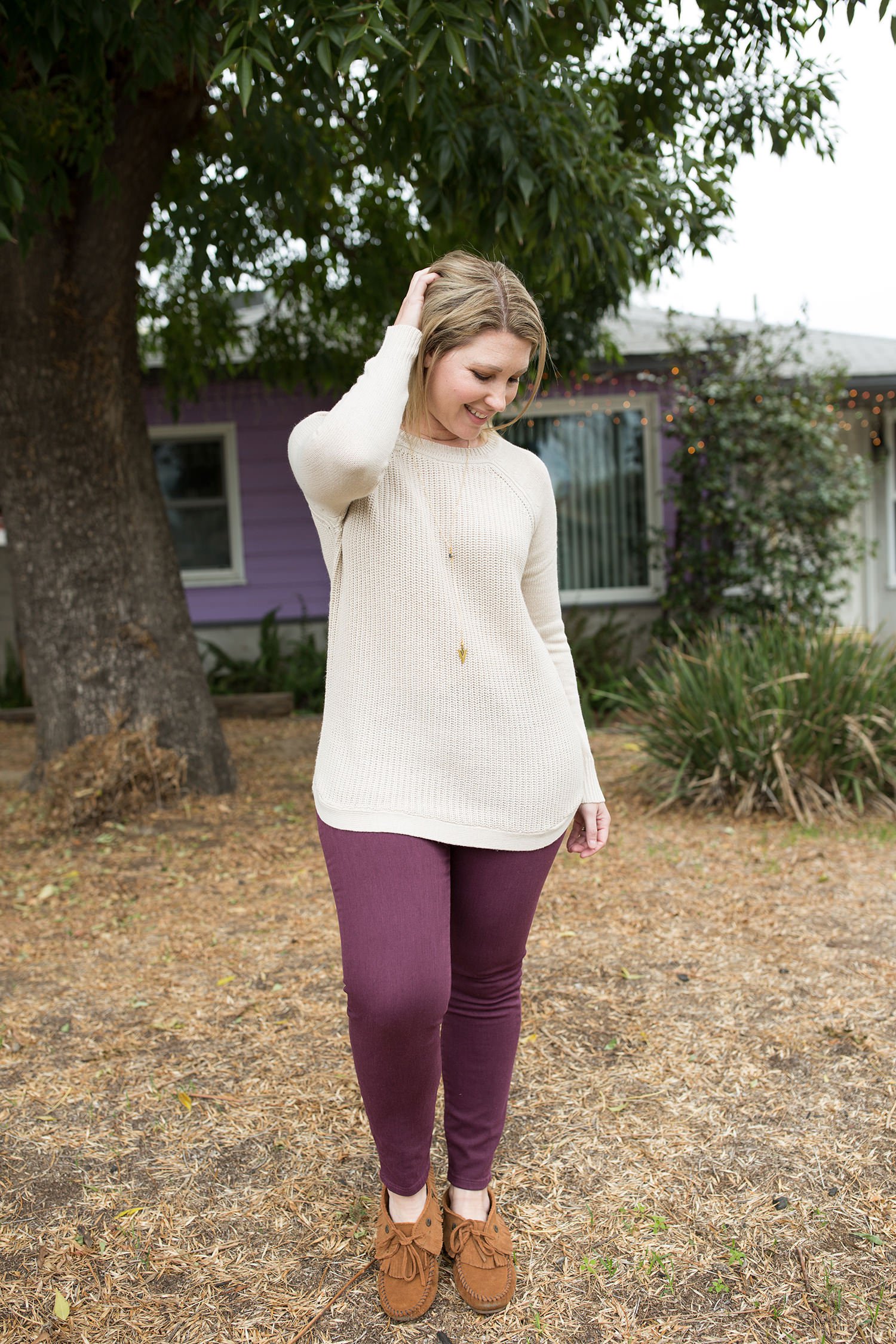 The winner of last week's most clicked link is Carly of Lipgloss and Crayons with her Stitch Fix review!!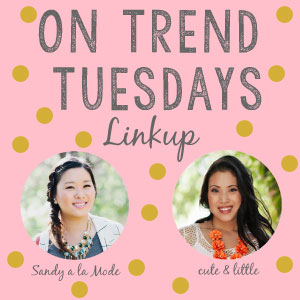 Please follow Cute & Little and I, the hosts of the On Trend Tuesdays Linkup! And once you drop a link, make sure to visit 5 or so other blogs and leave them some LOVE! 🙂
Save
Save