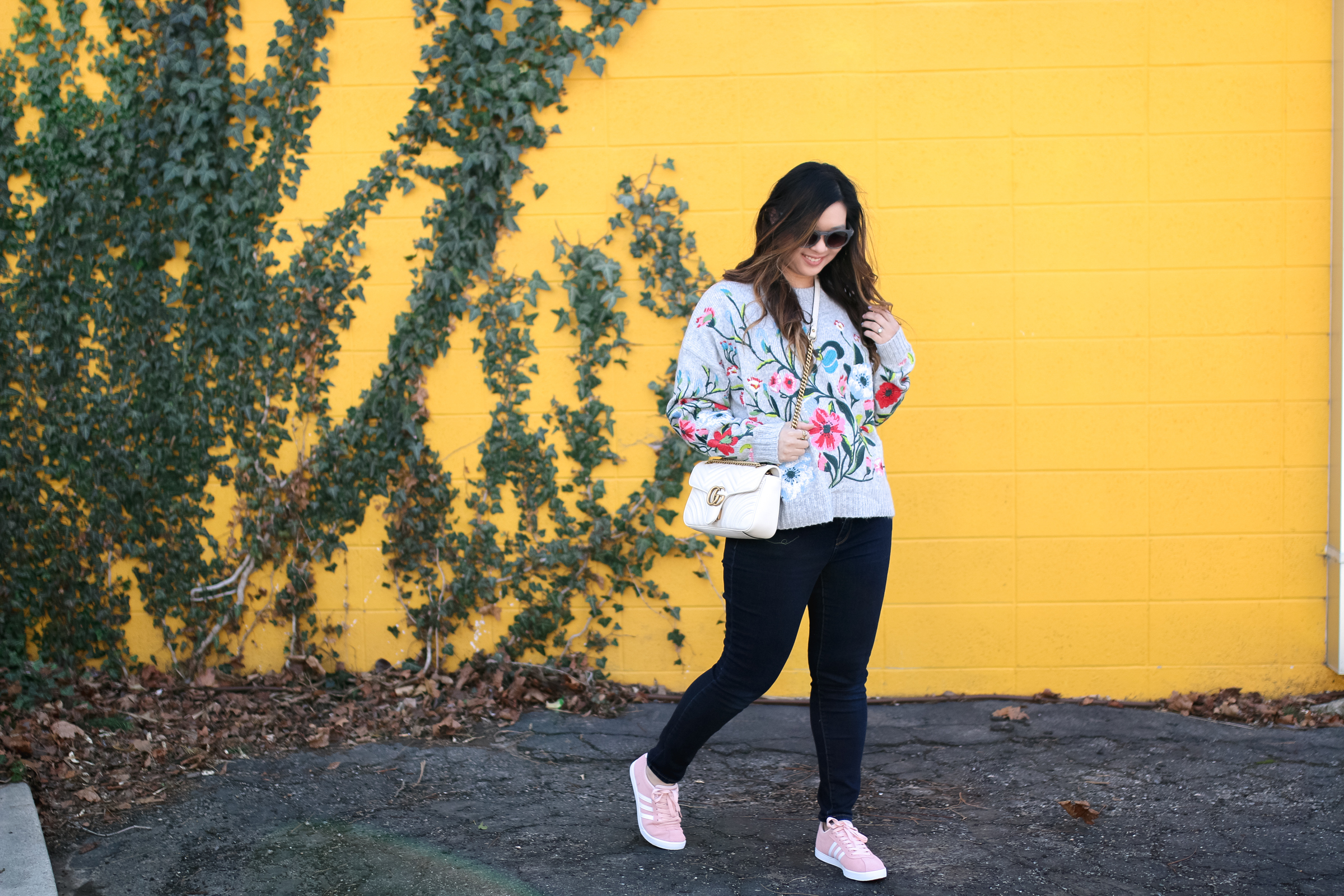 For this outfit, I wanted to show how I dress up a sneaker look. I feel like in past years, I would always go for good looking shoes (like heels) and sacrifice comfort, but lately, I've been all about comfort in shoes. I've really been getting a lot of sneakers lately added to my shoe collection and these Adidas NEO are LIFE! I may have had a little help from my Instagram story friends deciding on grey or pink, but I ultimately went with both… but I think I might like the pink pair a tad more, because well, I love everything pink! I decided to dress these Adidas NEO up a bit with a fun sweater and a nice bag!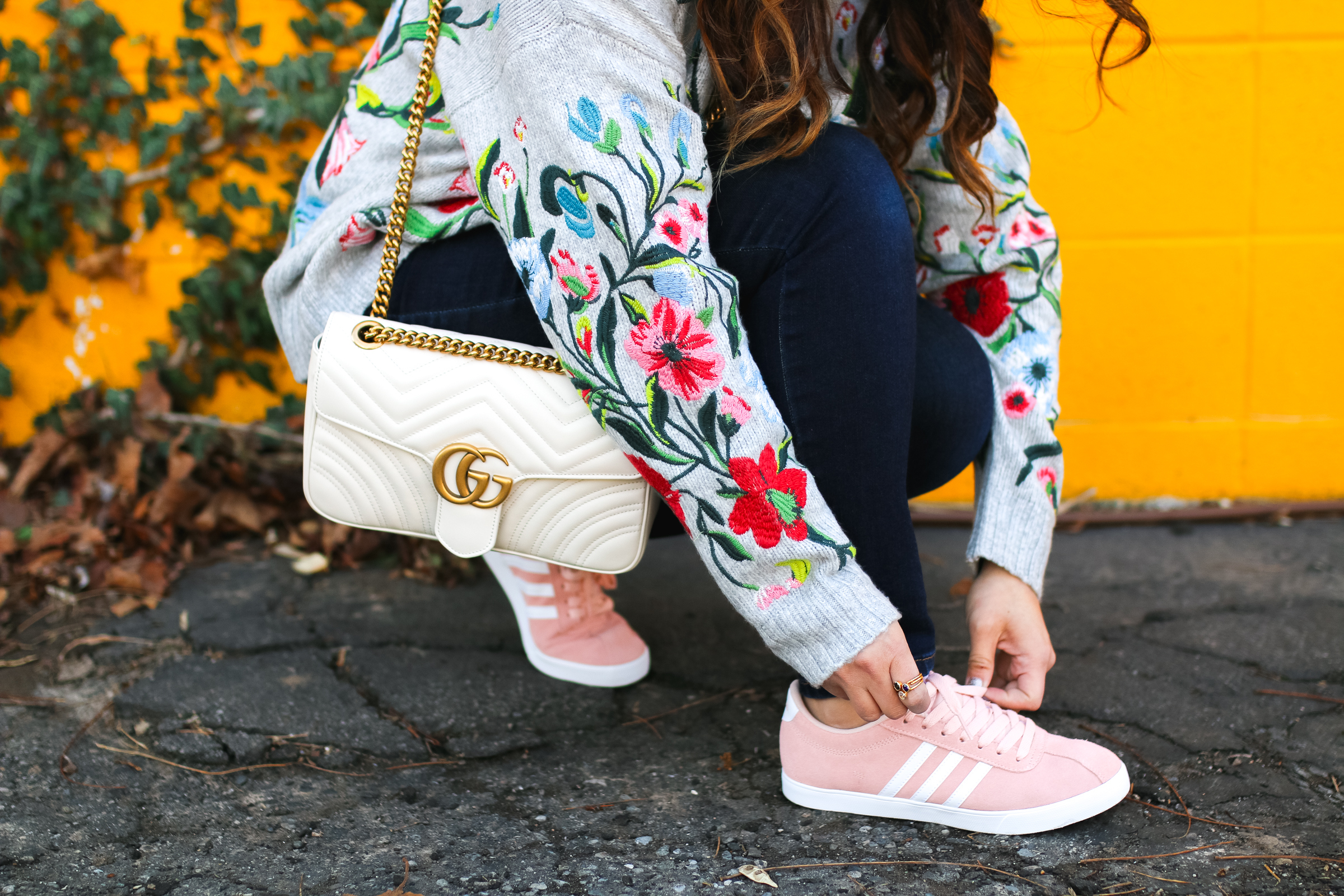 But seriously, these Adidas NEO shoes are my new faves! They are perfect for moms and SUPER comfortable. It's fun to dress them up a bit (here) and they can totally be worn with sweats as well. I swear you need a pair in your life, and you can be a little different than everyone else who owns the Adidas Superstars.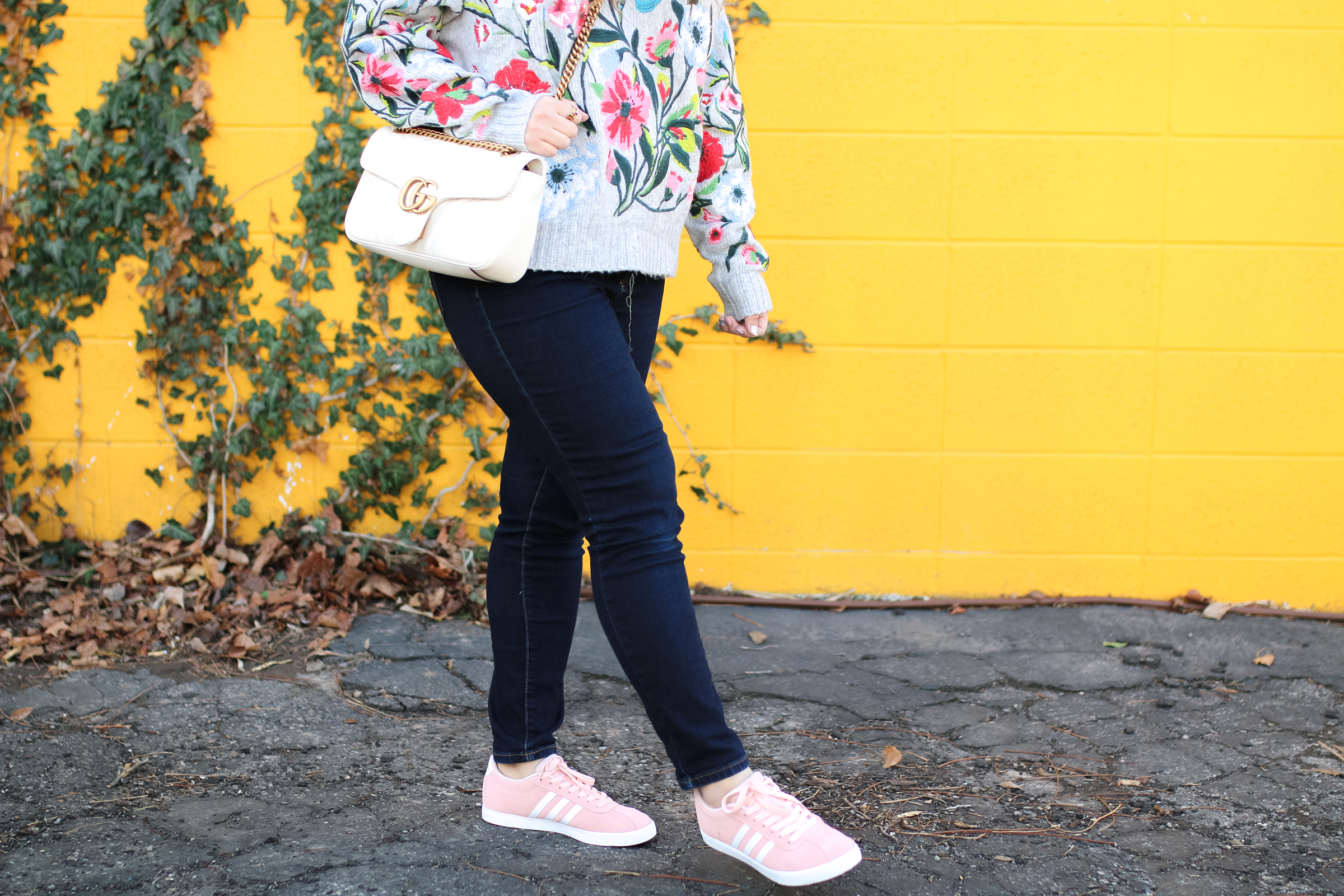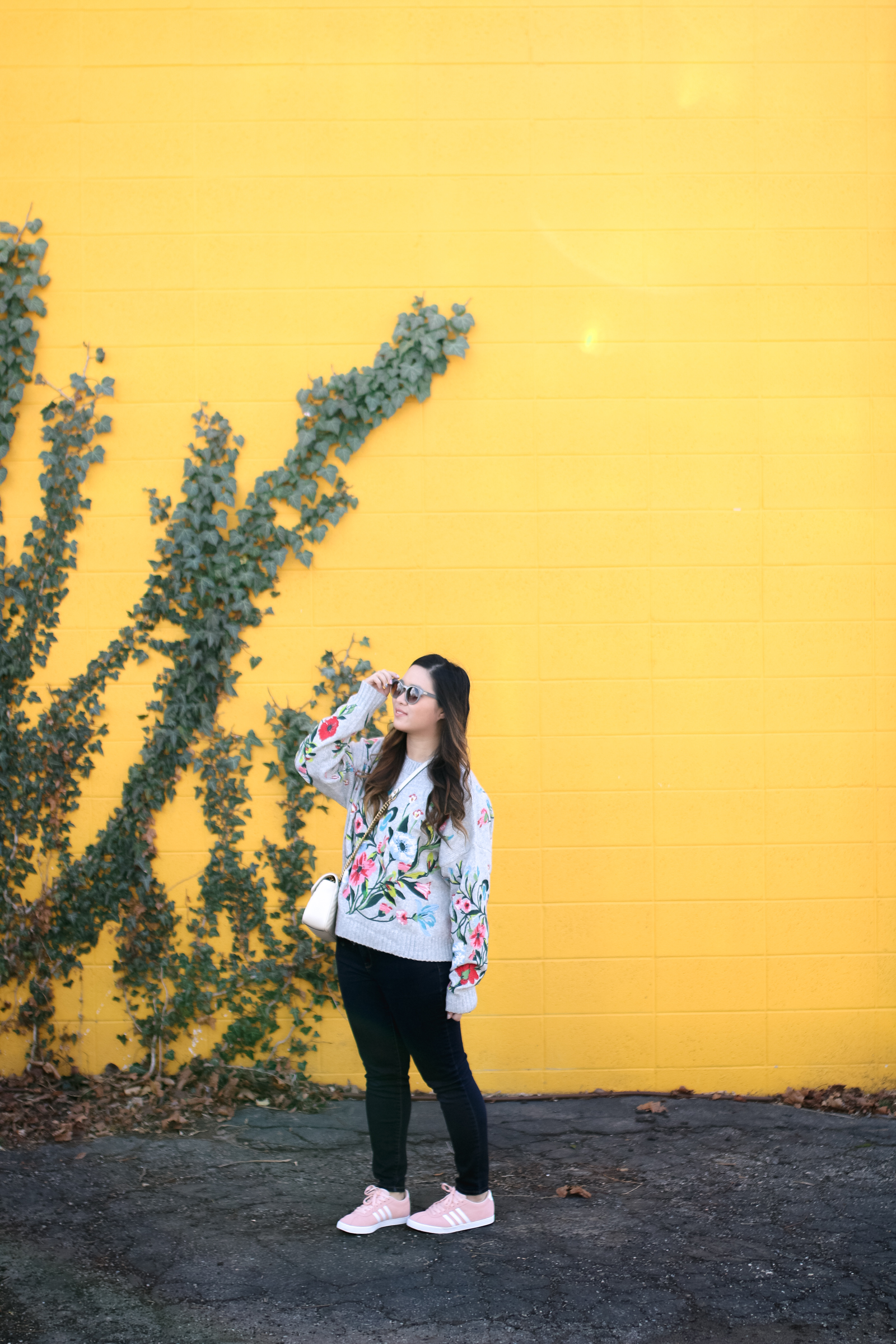 My outfit:
Sweater: Zara
Bag: Gucci
Jeans: Target
Shoes: Adidas NEO from DSW
Shop the post: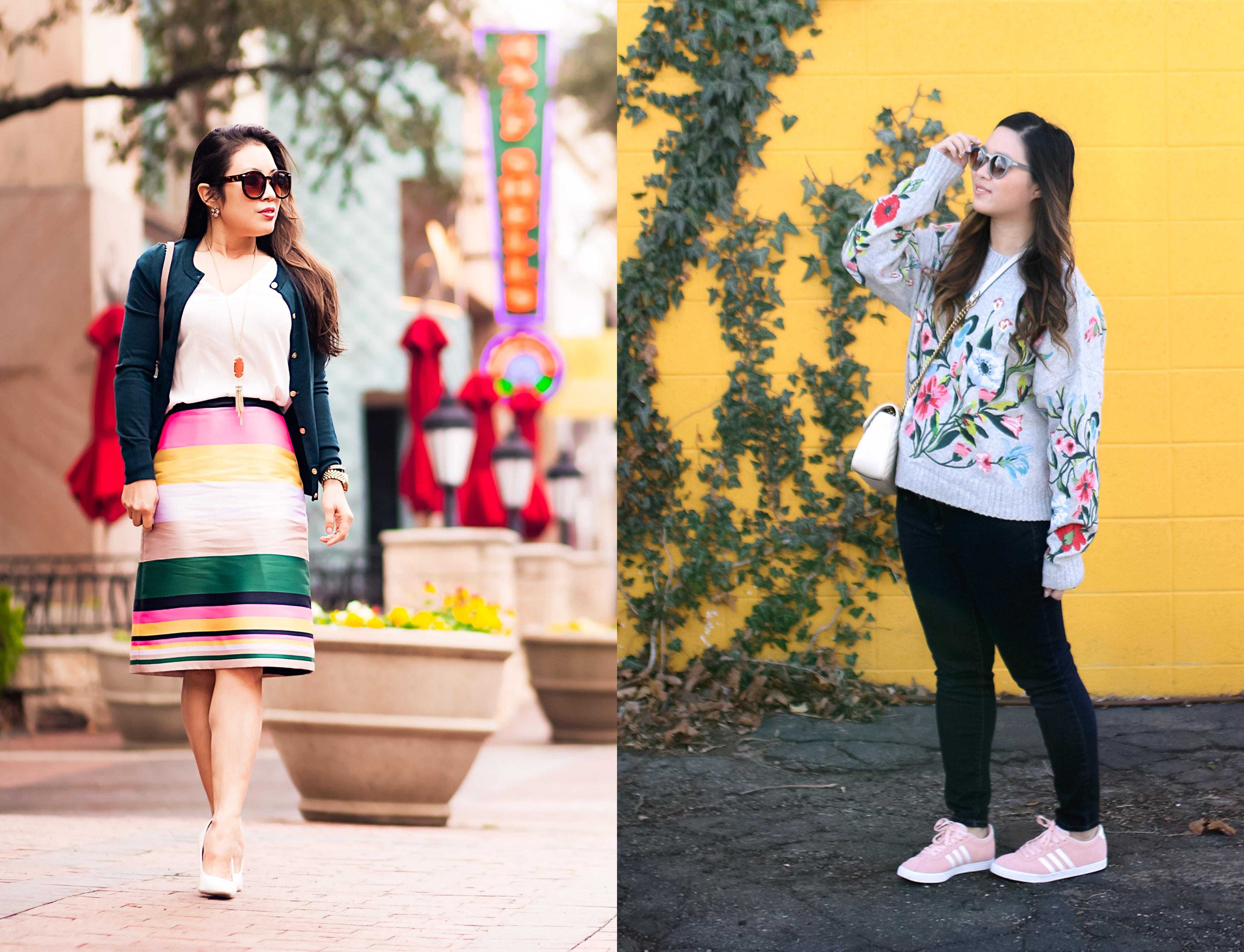 On Trend Tuesdays Linkup Hosts: Cute & Little | Sandy a la Mode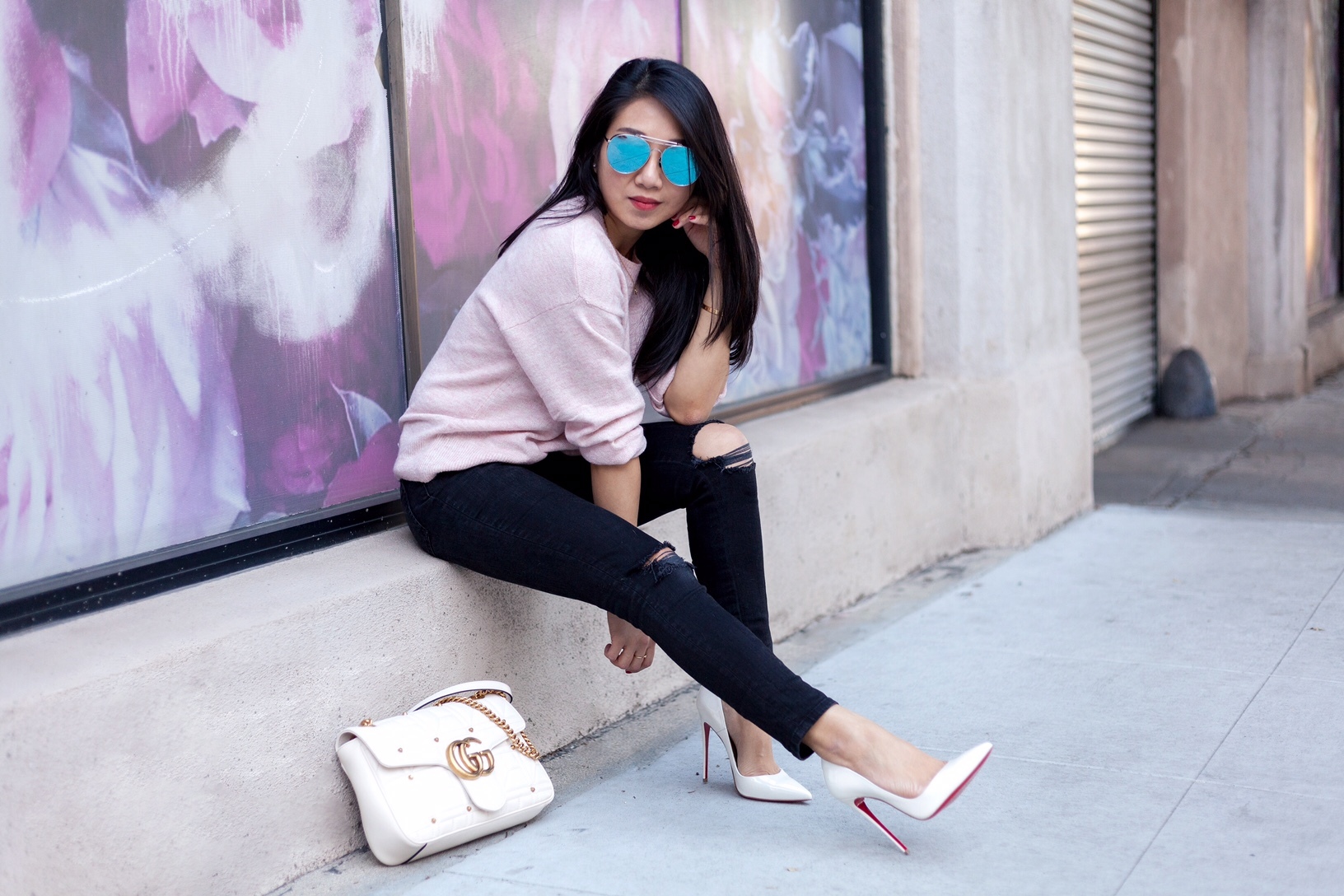 The winner of last week's most clicked link is Sheree of Posh Classy Mom with this GORGEOUS look!! That bag!!! 🙂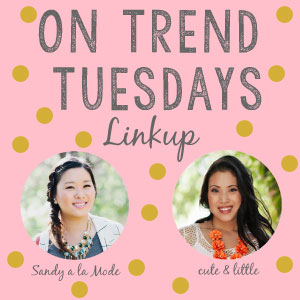 Feel free to link up a recent fashion blog or Instagram post! Please make sure to show the hosts some love as well as others who are linking up! We are all about building community and supporting each other!