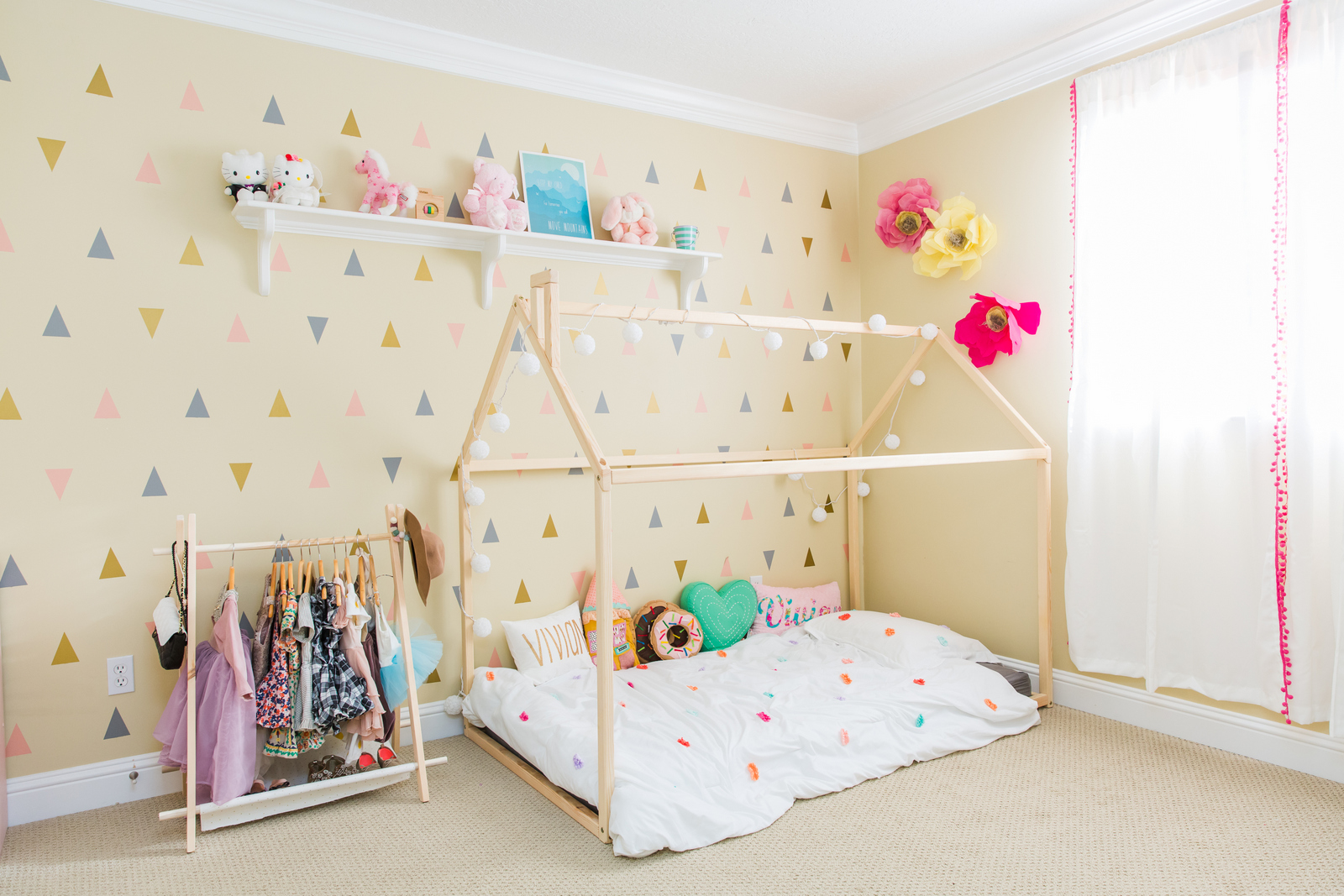 Eeeeks!! Words can't describe how excited I am to share Vivian's little girls bedroom ideas with you guys! When she turned 2 years old, we switched out her convertible crib for this house bed and I could not be happier with it! It's seriously like the most fun bed ever, and I totally wish I slept in one when I was younger. The wall decals are such a fun addition to her room and my father in law actually measured and put them up for us when we moved in 2.5 years ago. So anyways, I finally wanted to share all the details of her cute little bedroom, in case you want to steal any of them. Sad thing is, we will be moving in a couple of months so I will need to recreate all of this in her new room! :/

This toddler house bed is seriously one of the cutest bed I have ever seen! It wasn't too hard to put together (thanks hubby and dad) and it's super sturdy. This one we got fits a standard size twin mattress and Vivian LOVES it so much. I got some string lights to decorate it up a little bit, some fun covers and pillows!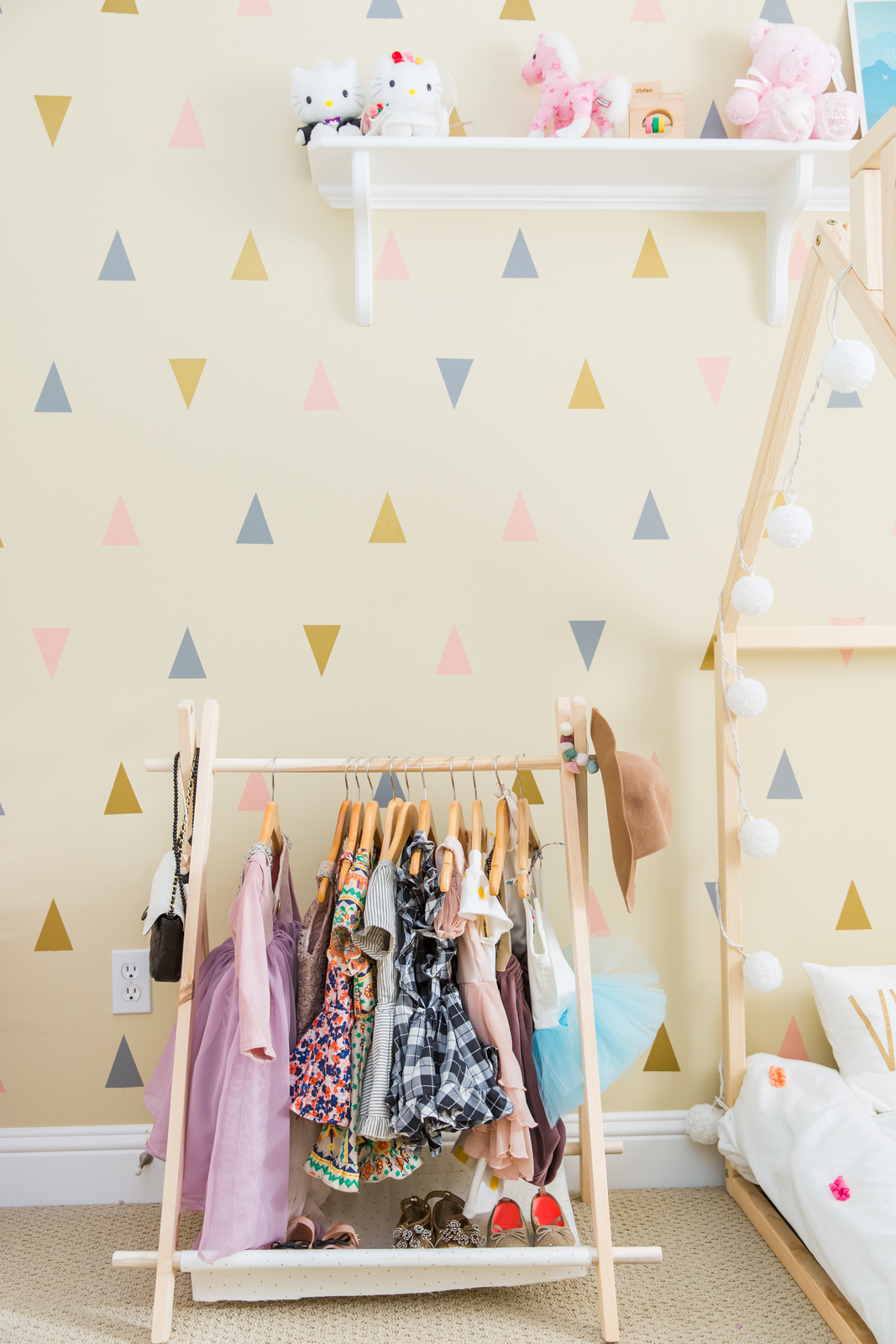 Also, continuing with the wood theme in her room, I thought that this kid's clothing rack was the perfect addition for my mini fashionista! It's pretty much the perfect height and size for a 2 year old and she loves playing dress up with the things on it. It even has a little gold dot canvas piece that you can put shoes on.
For the longest time, I was putting her bows in a basket and they were so hard to find and dig through. I actually had this Target gold circle shelf from when it came out like a year ago, and I was finally able to put it to good use, phew!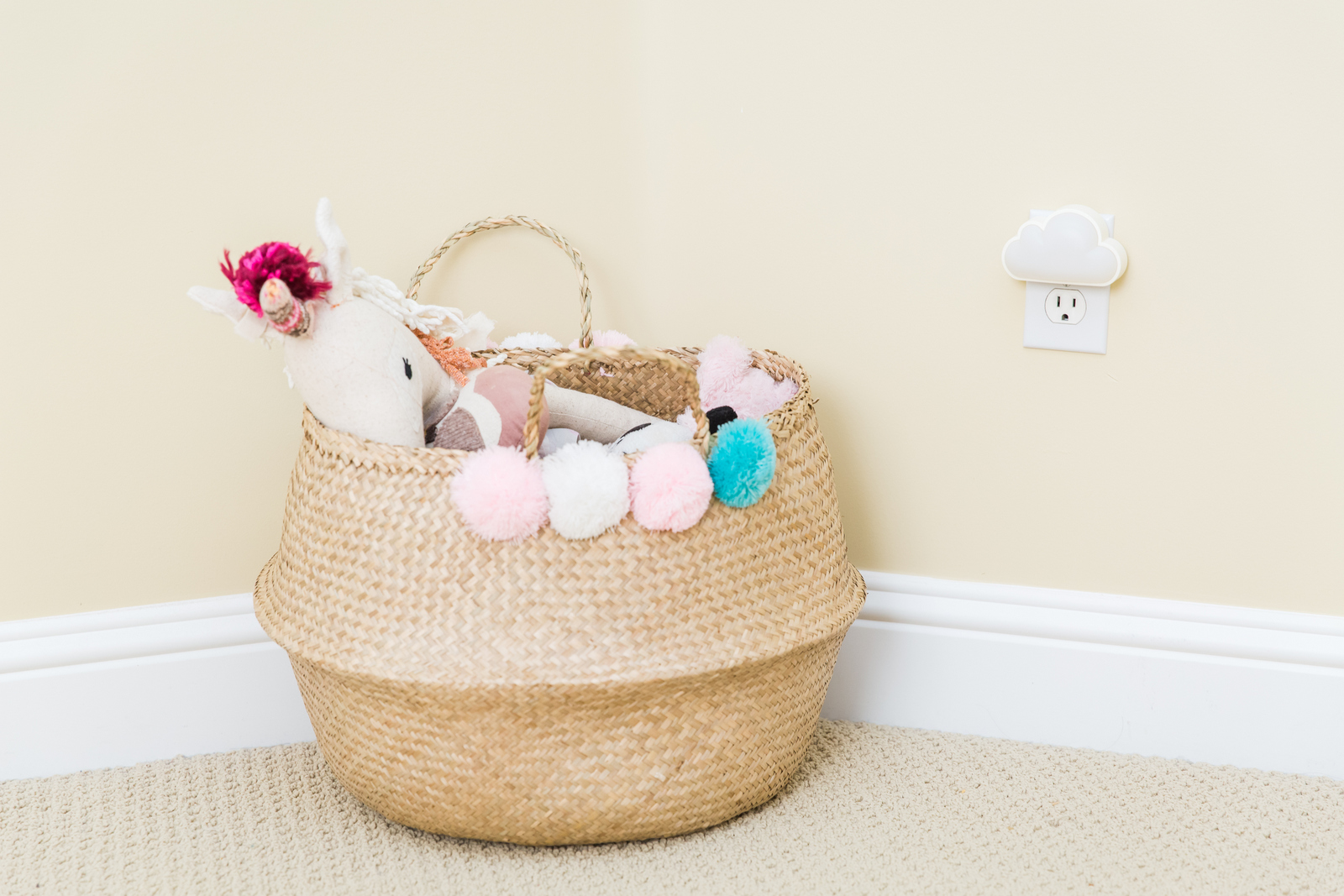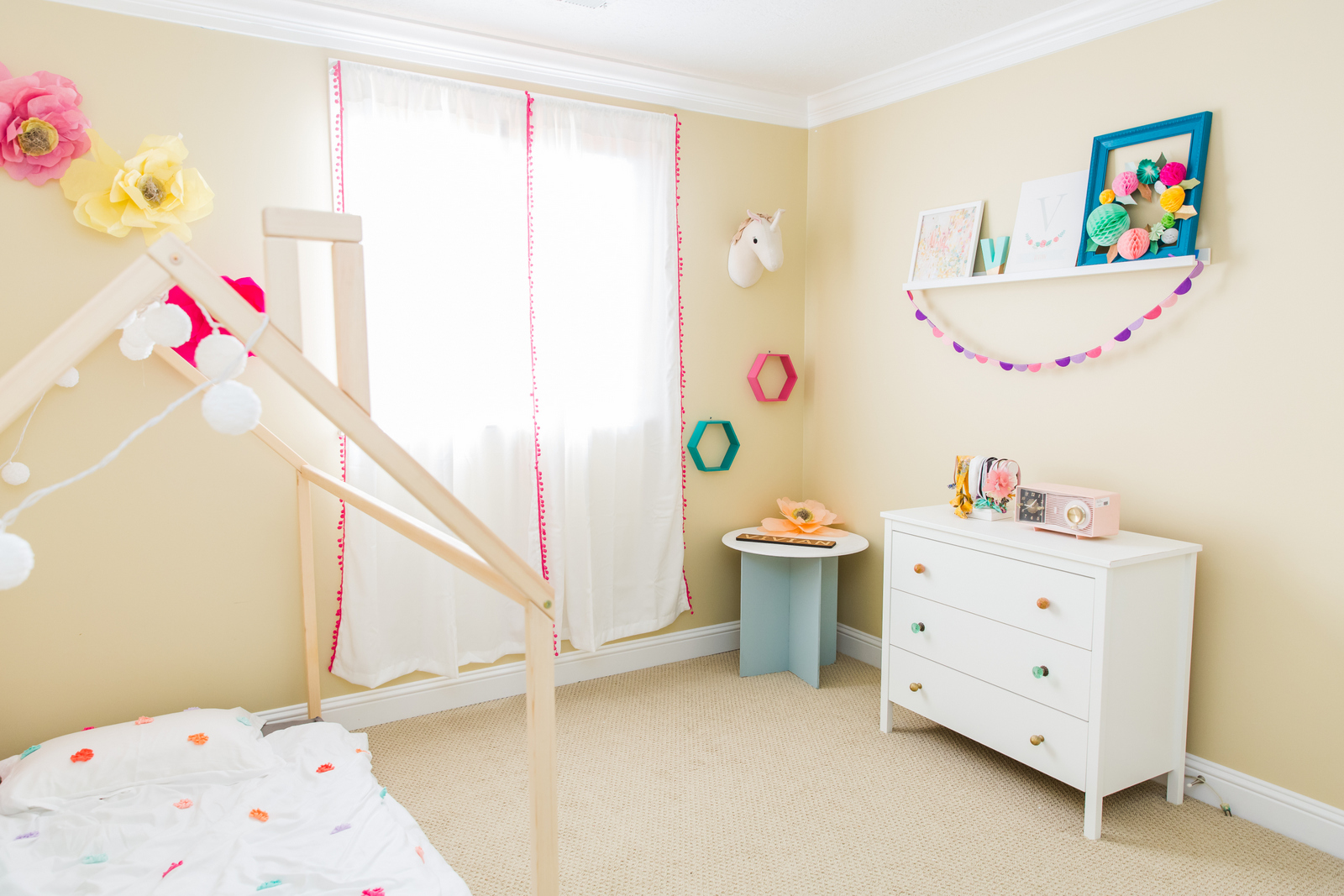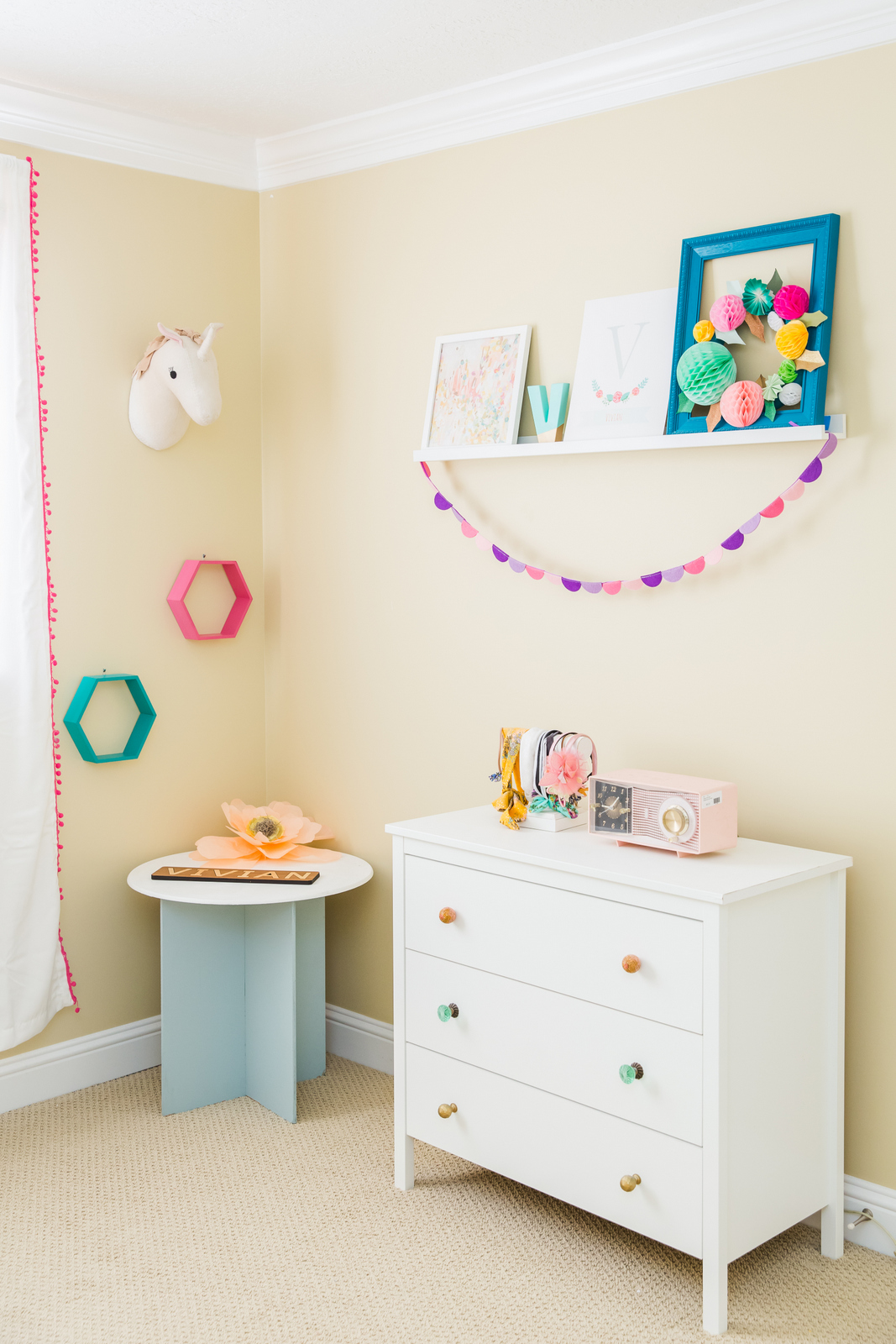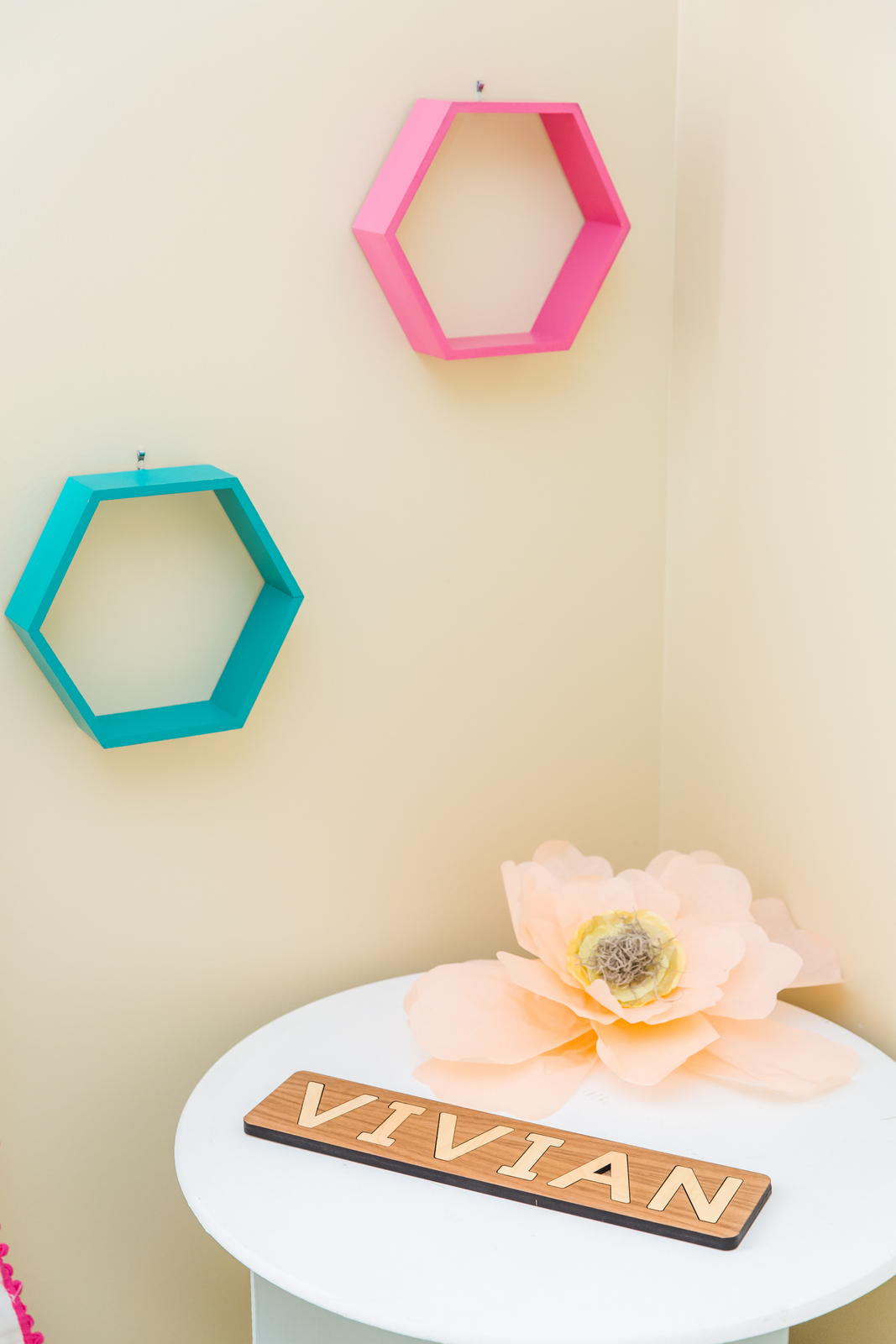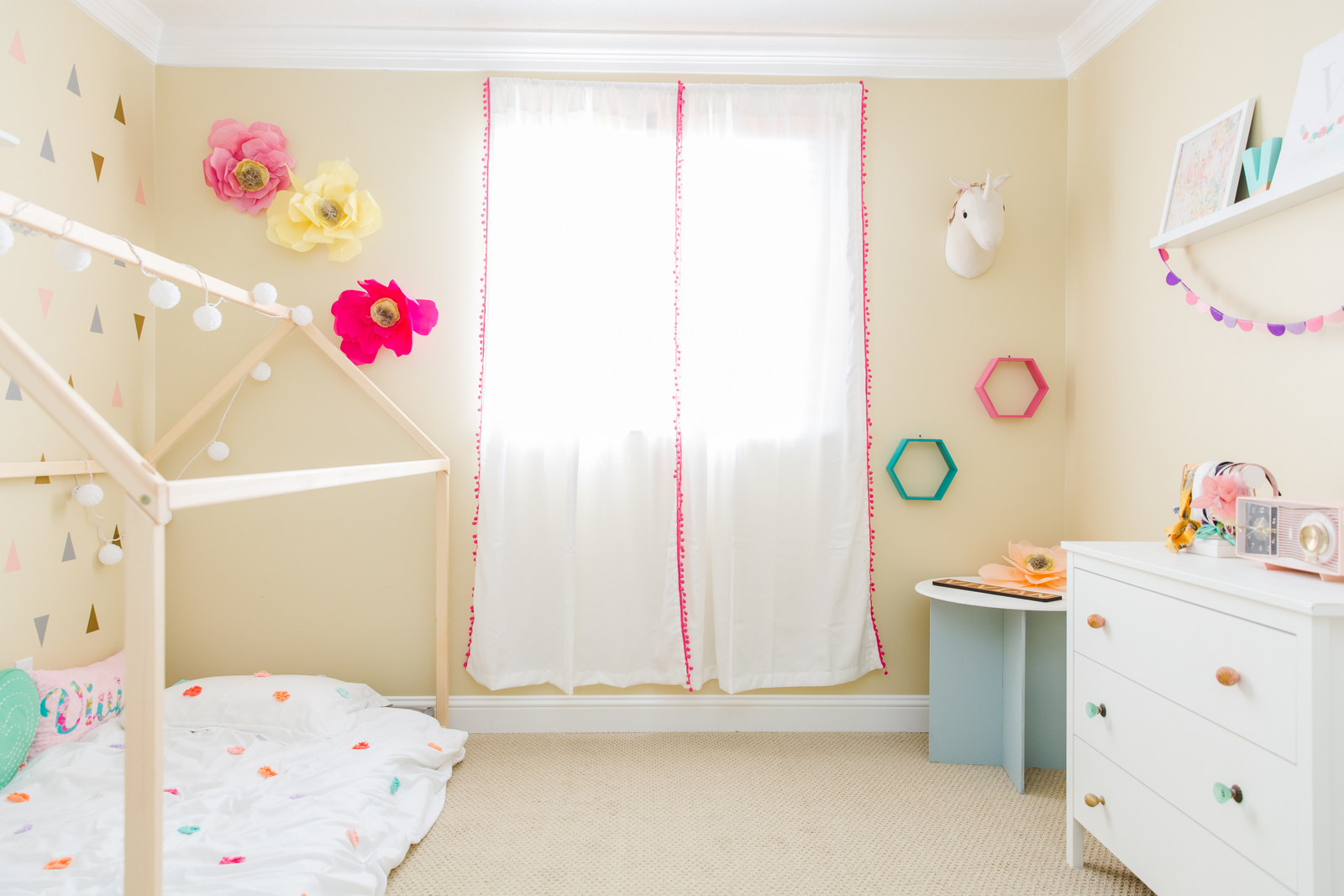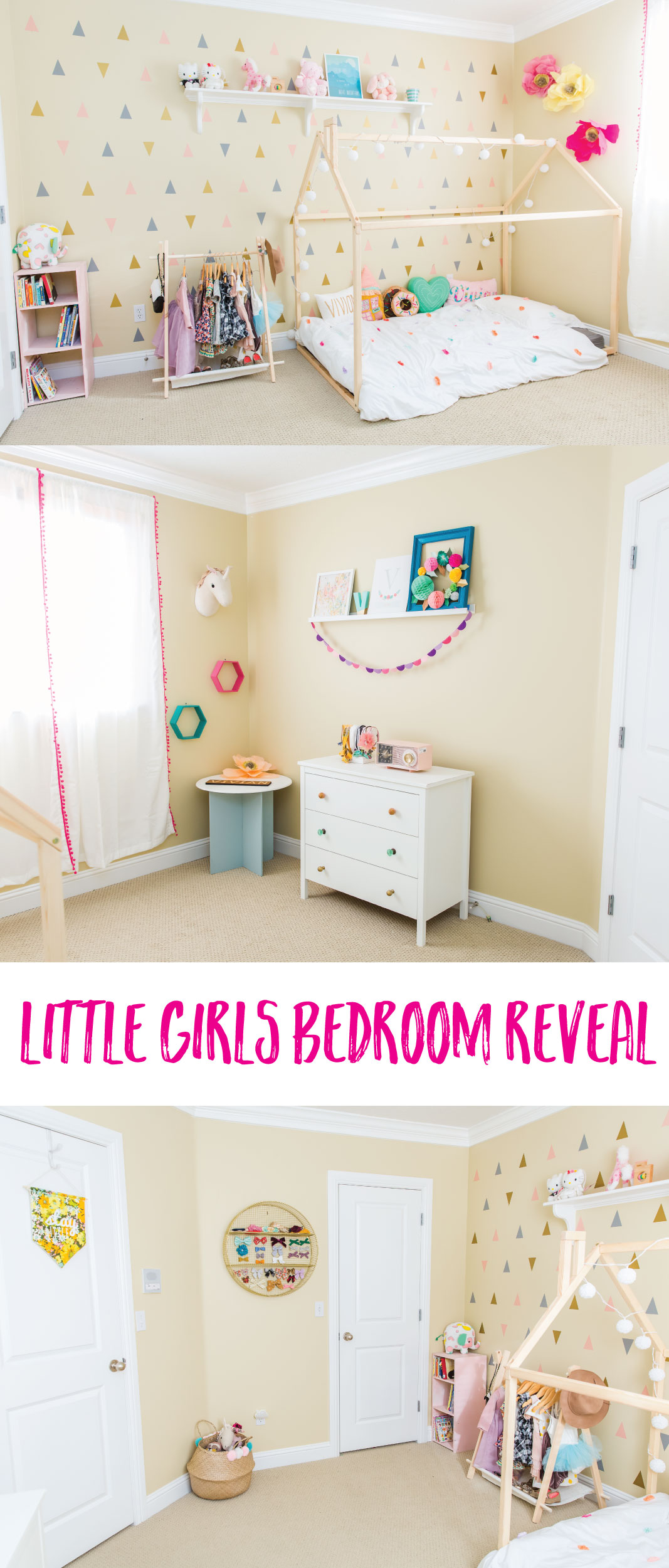 Photography by Diana Putnam Photography


Bedroom Details:
House Bed: Sweet HOME From Wood
String Lights: Target
Bedding: Target
Wall Flowers: Emmy Ray
Wall Decals: Walls By Mur {similar}
Kid's Clothing Rack: Alluring Company
Gold Circle Rack: Target
Basket: Olli Ella
Dresser: IKEA
Shelving: IKEA
Hexagons: Target
Wooden Names: Smiling Tree Toys
Unicorn Head: Target
Curtains: Amazon
Shop the post:
Save
Save