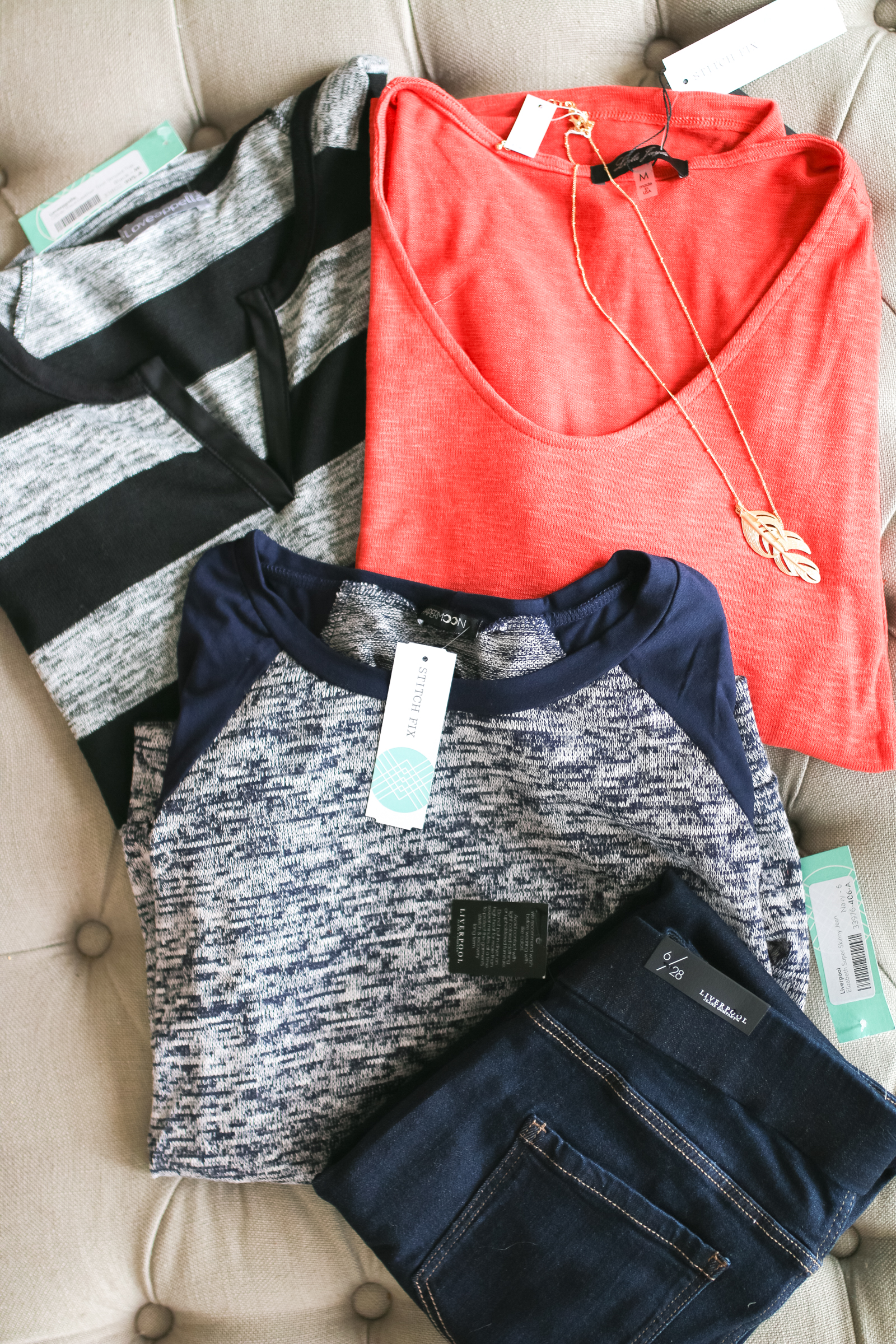 Ever since I got back into Stitch Fix in January, well, I knew that I just had to do it again since it was so much fun.
For those of you who are new here and don't even know what I am talking about, well Stitch Fix is a personal styling service where you go online, fill out your style and body type profile, select an approximate date for delivery and poof! A box shows up on your doorstep! You have 5 days to decide if you want to keep or return the items. The box comes with some styling suggestions, oh and if you don't think they look at your Pinterest board, well they probably do, so make sure that's filled with style or fashion looks you like. It comes with a pre-labeled envelope which makes it super easy to drop back whatever you don't want in the mailbox and keep what you want. They will charge you a $20 styling fee + the price of the items you want. And also, if you decide to buy all 5 items, you get a pretty rad discount on it all as well!
For my March 2017 box, I asked for some winter to spring transitional pieces.
1. Elisabeth Super Skinny Jean – These are a great pair of dark skinny jeans. I love that the ankle part gets skinnier too and they really hug your body!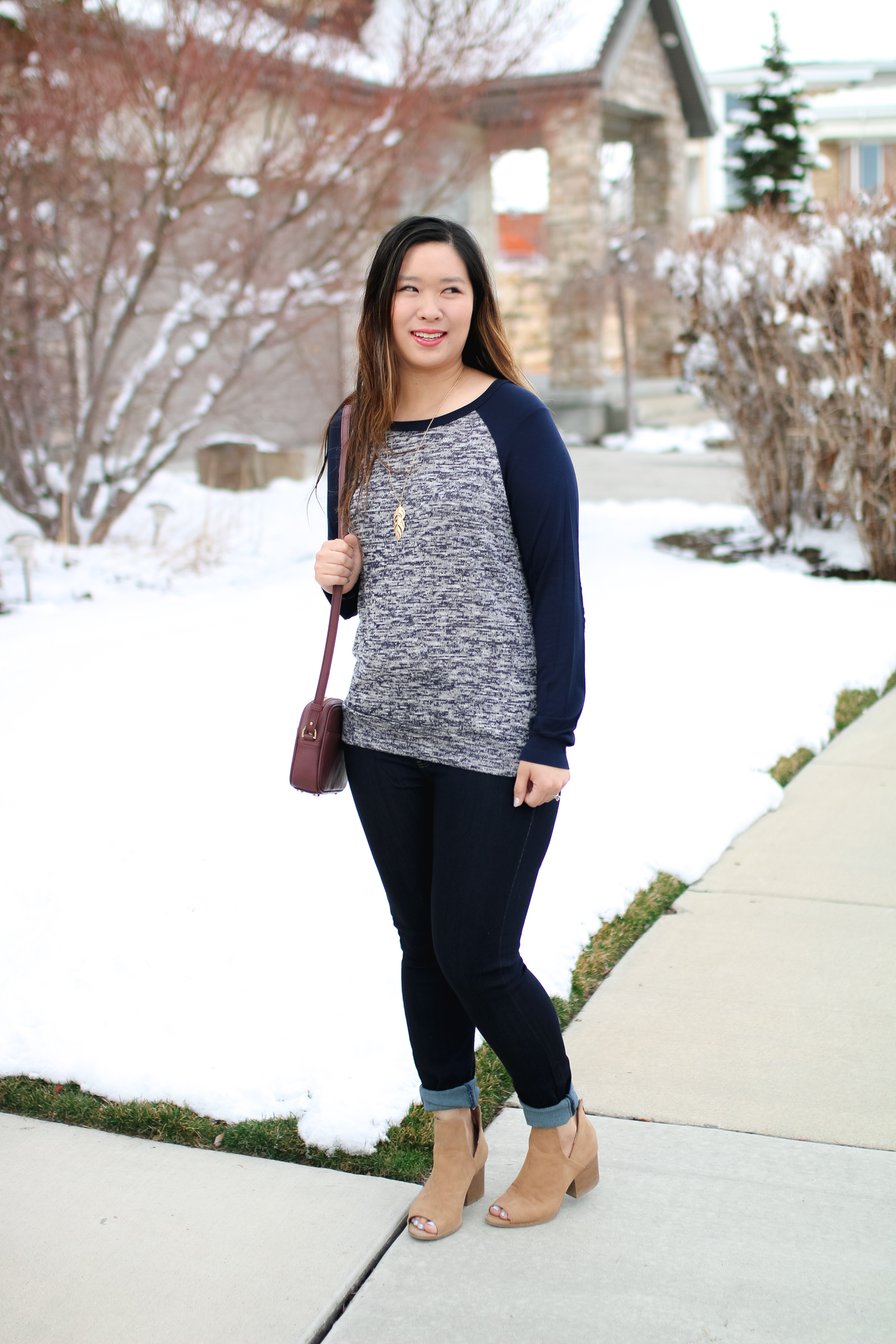 2. Fausta Elbow Patch Raglan Knit Top – I love the neutral colors in this top and the fun elbow patch detail to make it a little different!
3. Monroe Feather Pendant Necklace – This necklace is a great piece for every day.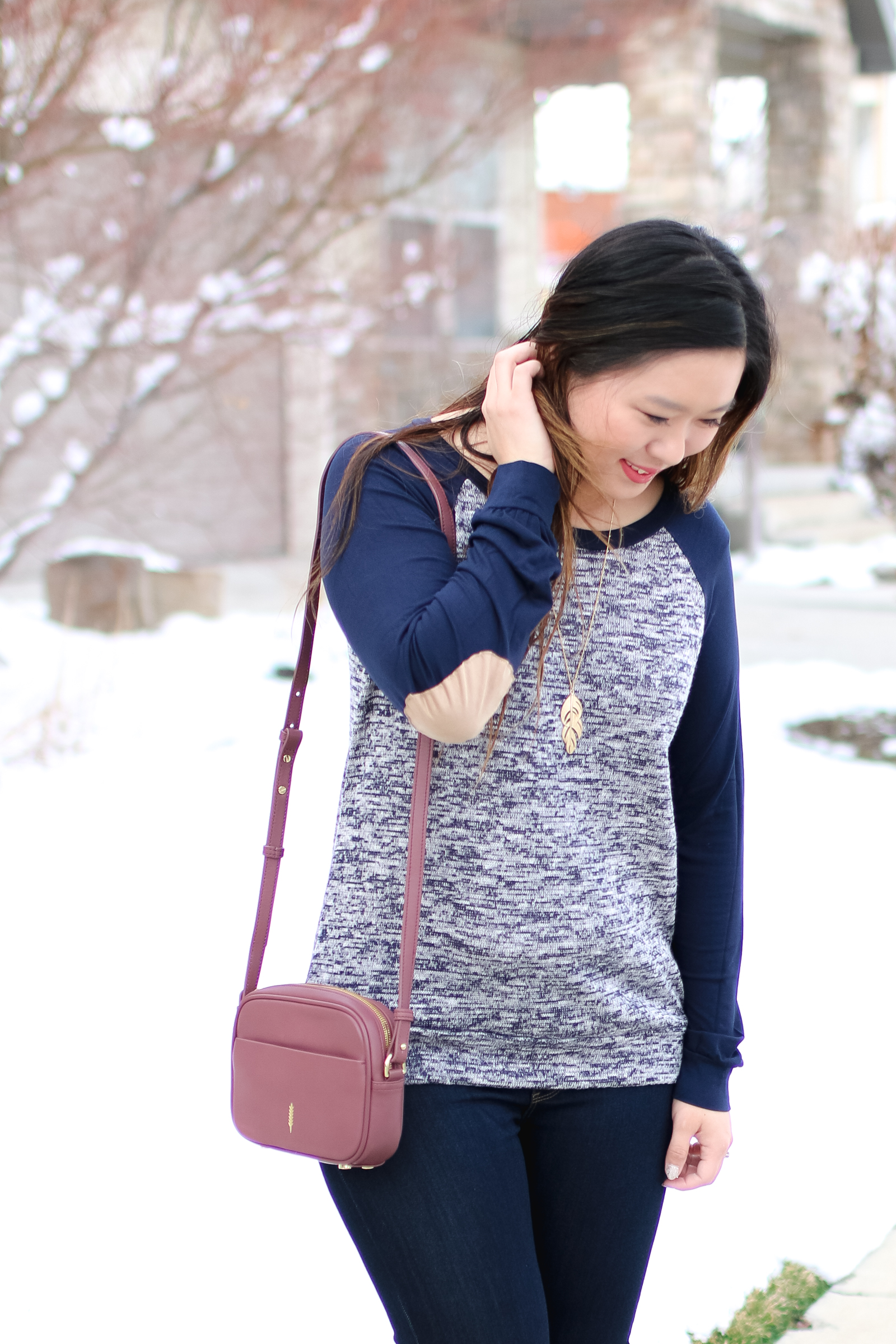 4. Faux Leather Trim Striped Top – These stripes are a great staple in any closet!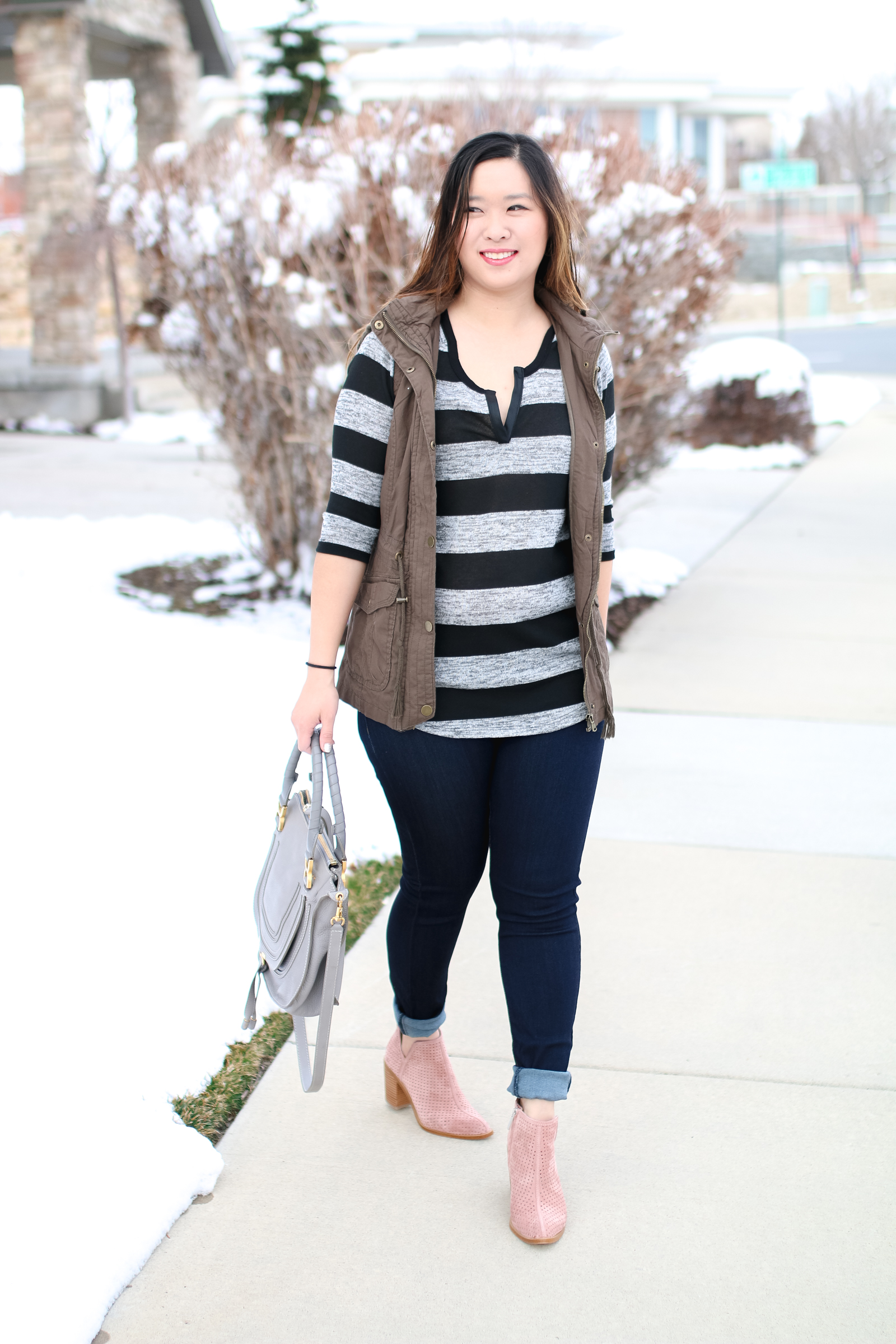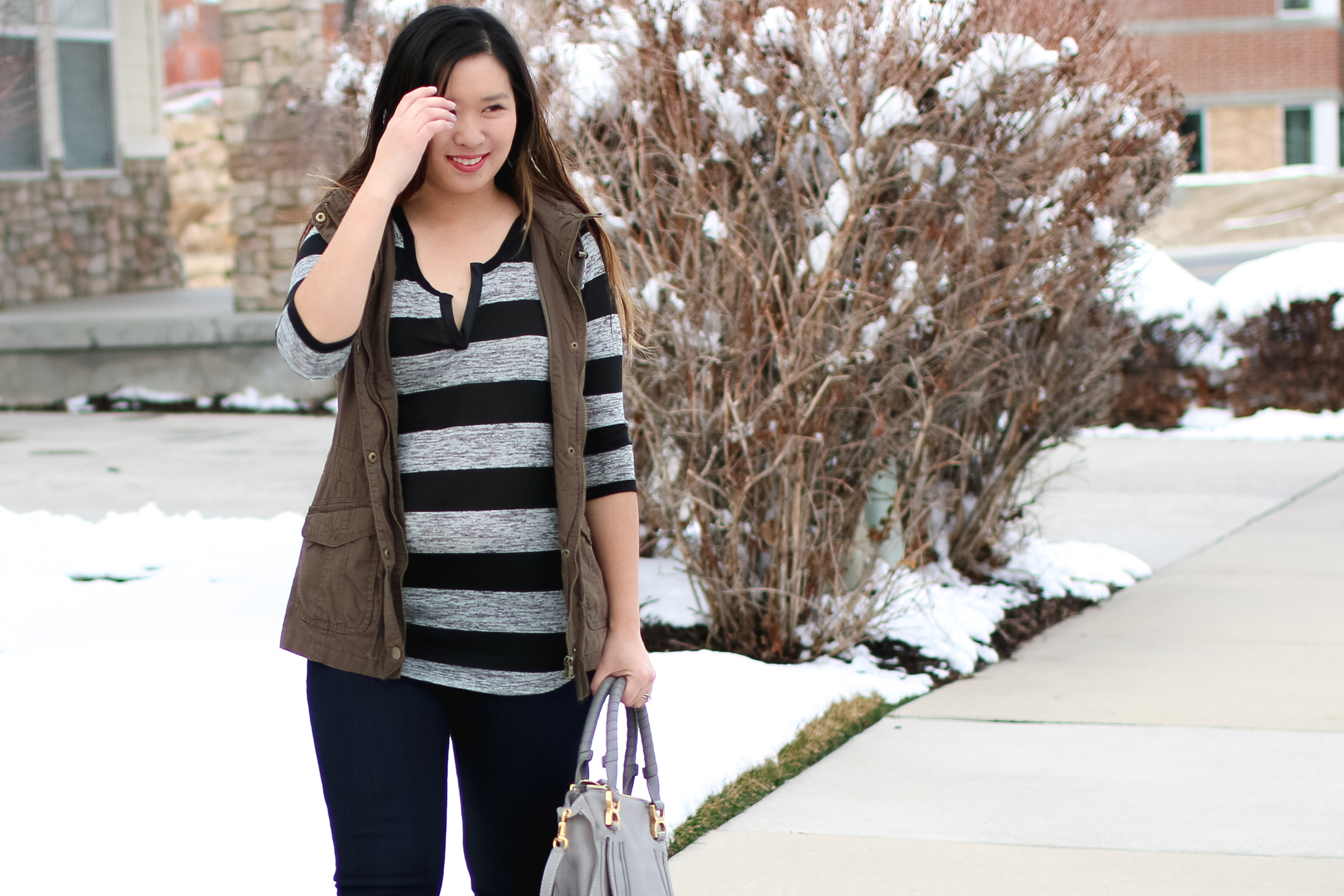 5. Bowie Solid Dolman Sleeve Top – I like this orange top for Spring and the fact that it is not too body hugging!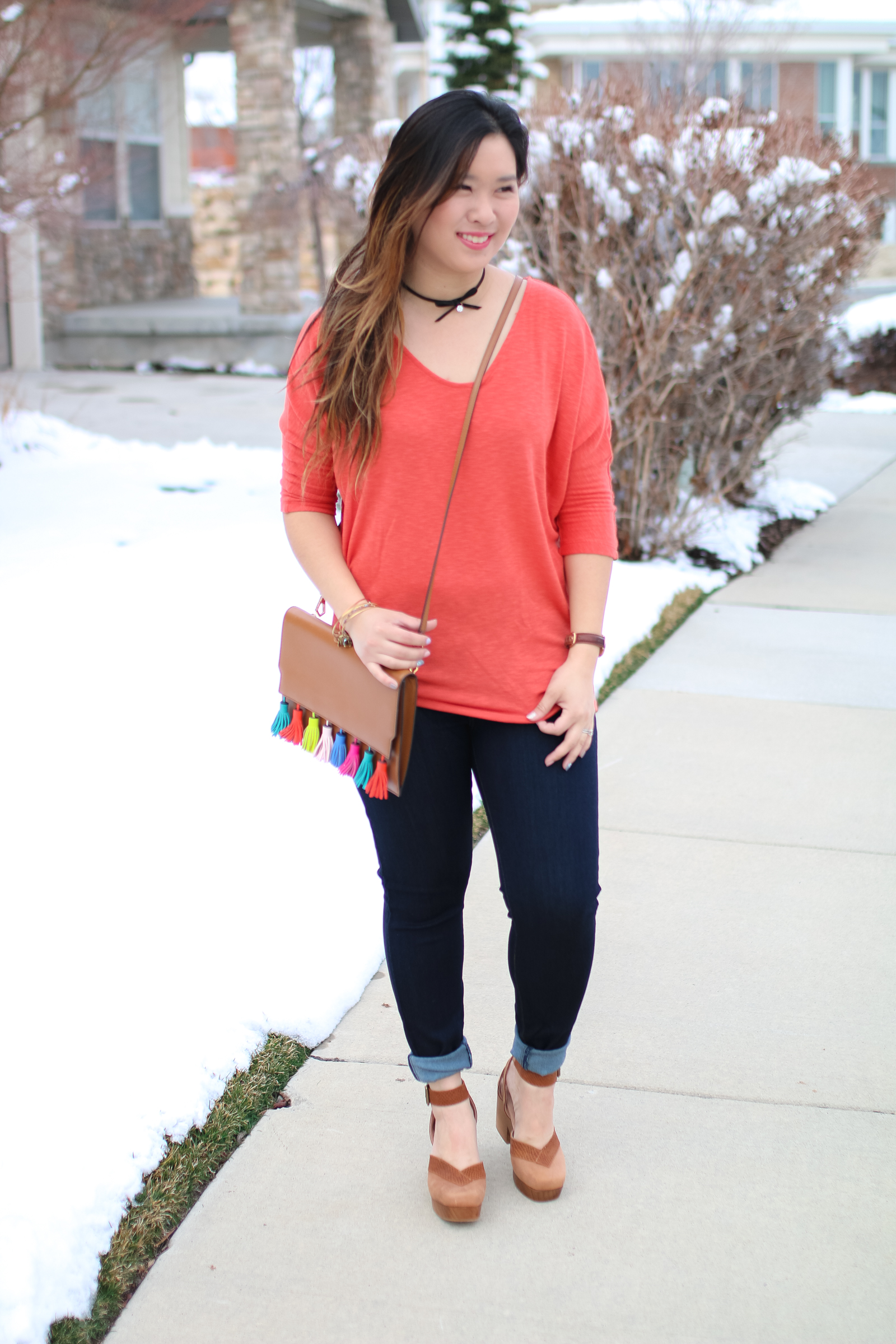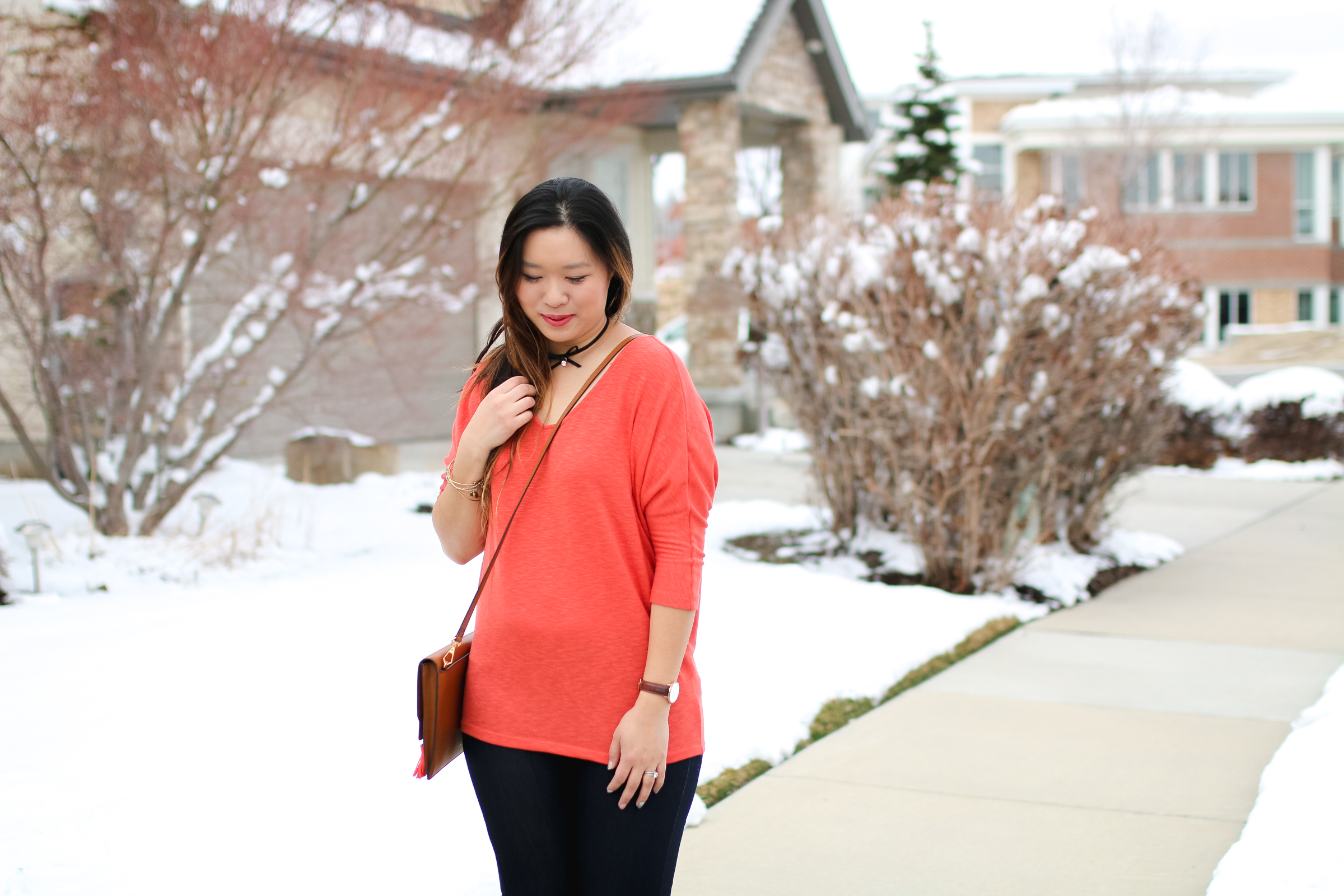 Out of all of these pieces, I actually did end up returning them all. I think the main reason is that I had many pieces in my own wardrobe that were similar to these, so that actually means my stylist did a great job with the styling since I already own similar pieces! I like that the tops they sent really are perfect on their own or layered, and great for 40-60 degree Spring weather. I am actually super excited to get another fix full of fun SPRING clothing though, I am thinking of asking for lots of patterns, prints, light colors, and maybe even a dress!!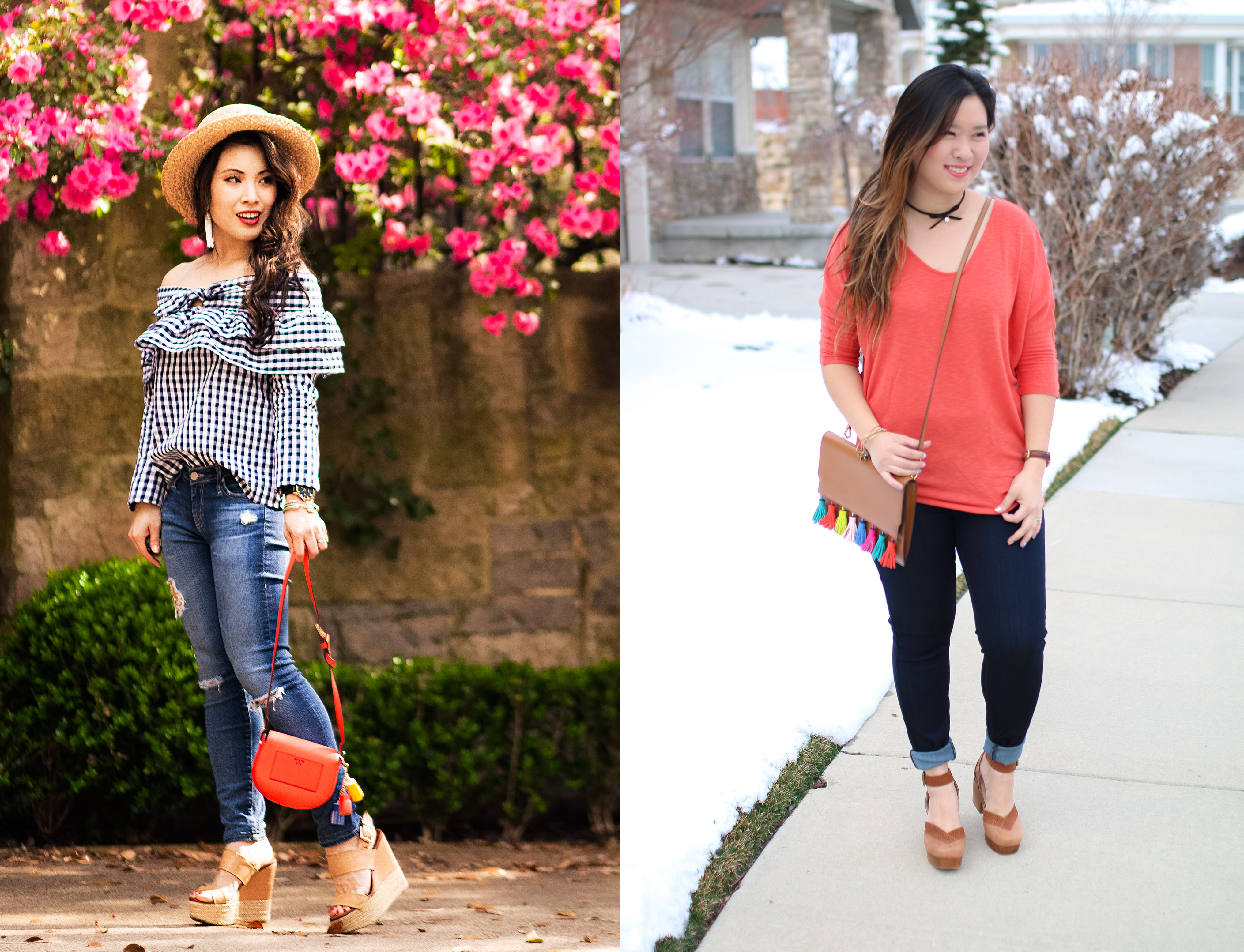 On Trend Tuesdays Linkup Hosts: Cute & Little | Sandy a la Mode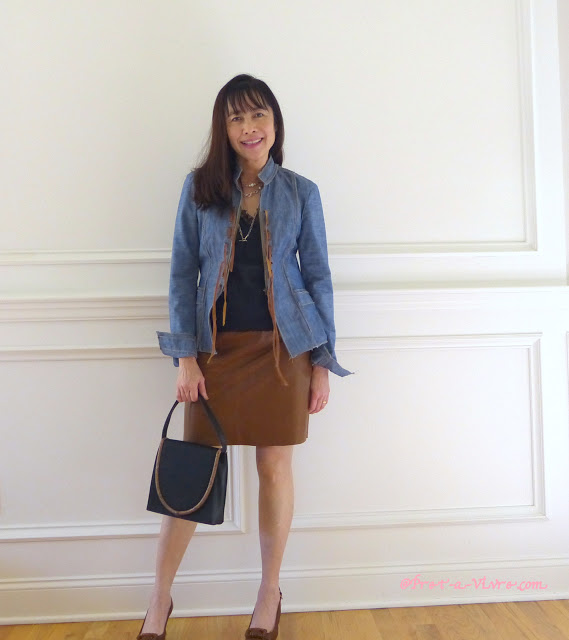 Last week's most clicked link was EmCi of Pret-a-Vivre!!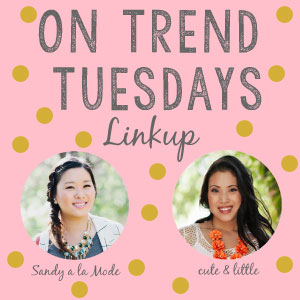 Save