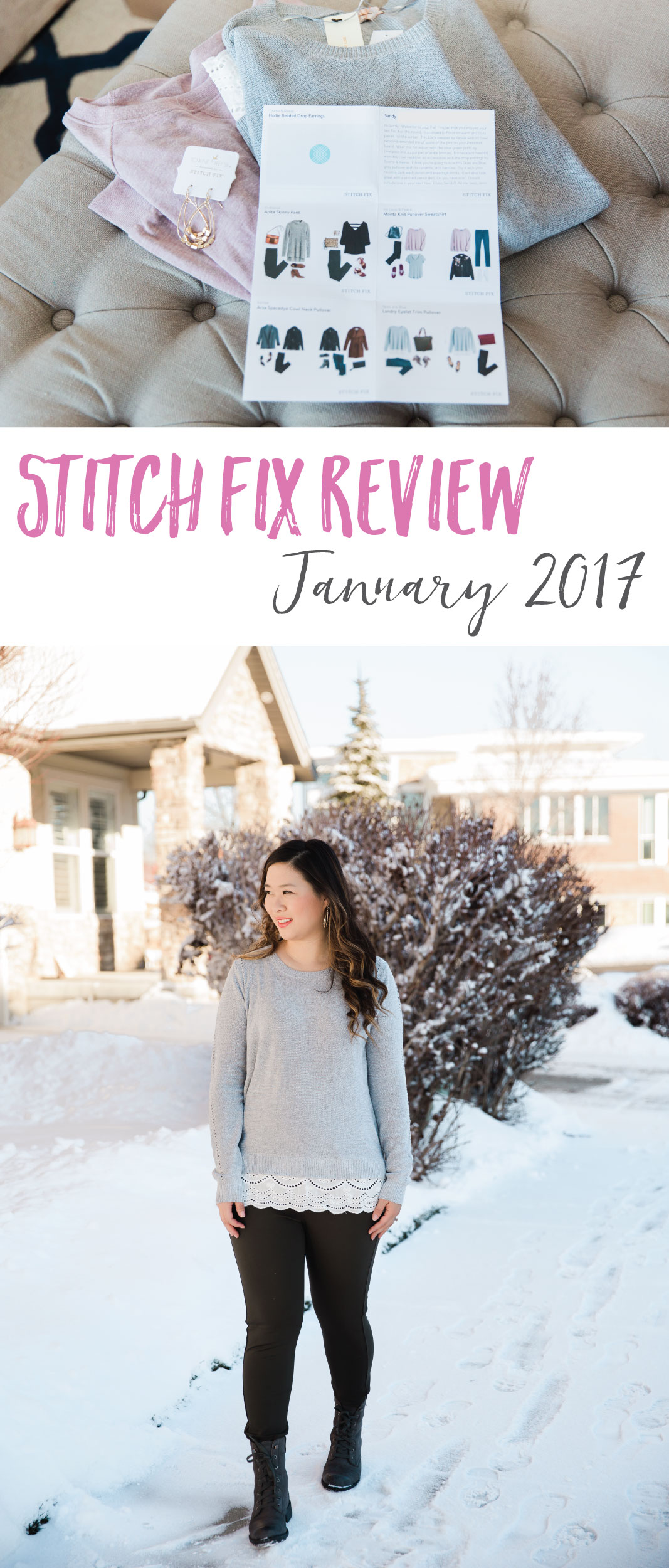 I have to admit, it's been awhile since I've done a Stitch Fix review, as my last one was last Summer! But there's just something I love about getting a surprise box of clothes and accessories among the sea of boxes that I receive on my doorstep almost daily. I mean, usually I know what's coming in the boxes I get, but surprises are like having Christmas happen, but not in December.
For those of you who are new here and don't even know what I am talking about, well Stitch Fix is a personal styling service where you go online, fill out your style and body type profile, select an approximate date for delivery and poof! A box shows up on your doorstep! You have 5 days to decide if you want to keep or return the items. The box comes with some styling suggestions, oh and if you don't think they look at your Pinterest board, well they probably do, so make sure that's filled with style or fashion looks you like. It comes with a pre-labeled envelope which makes it super easy to drop back whatever you don't want in the mailbox and keep what you want. They will charge you a $20 styling fee + the price of the items you want. And also, if you decide to buy all 5 items, you get a pretty rad discount on it all as well!
For my January 2017, I asked for some rather casual and cozy items that would be great for the cold Utah weather. I also asked for some new accessories as I somehow keep wearing the same earrings and necklaces over and over again even though I have a ton! So below, I just wanted to share my box with you and styled each item for you to see!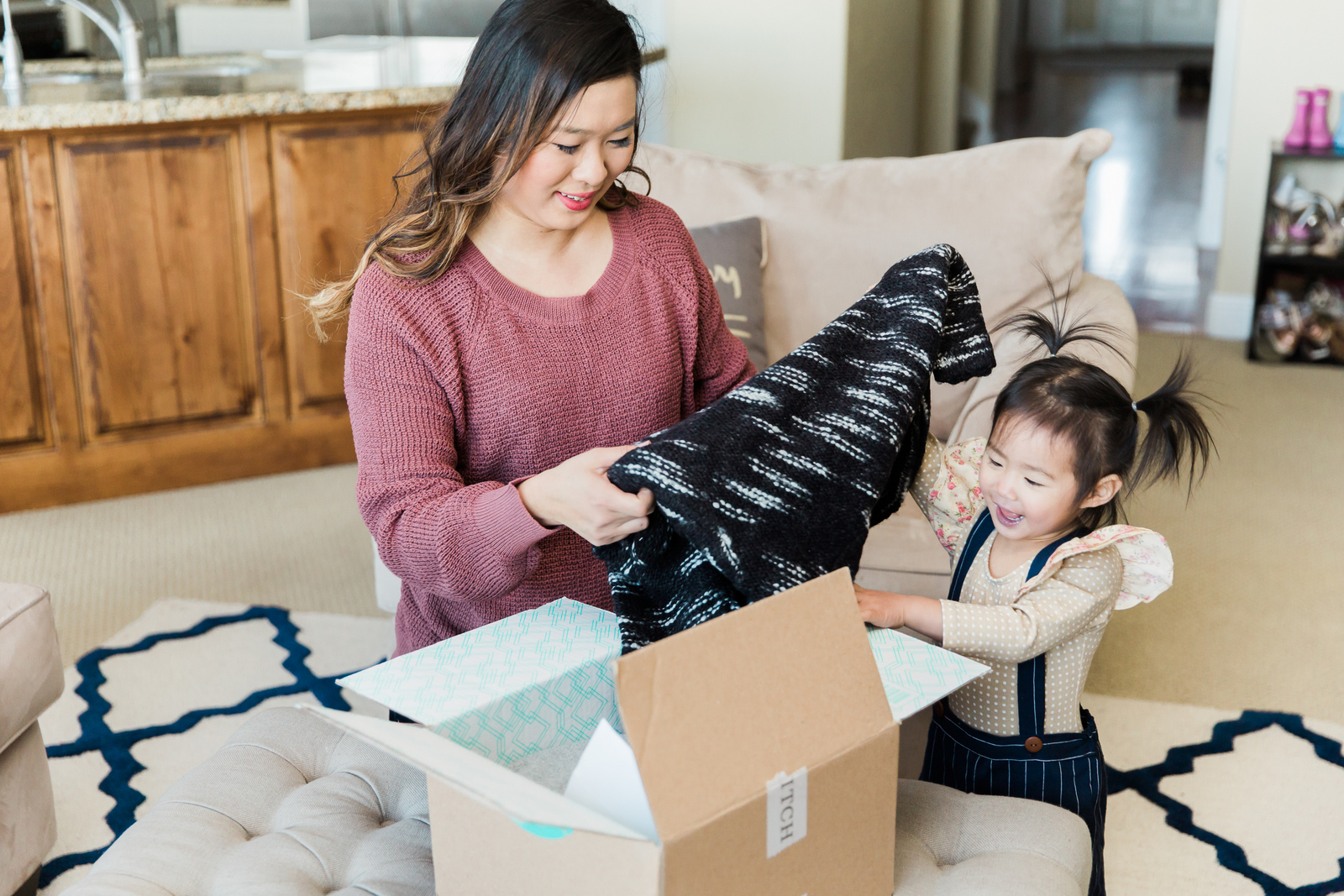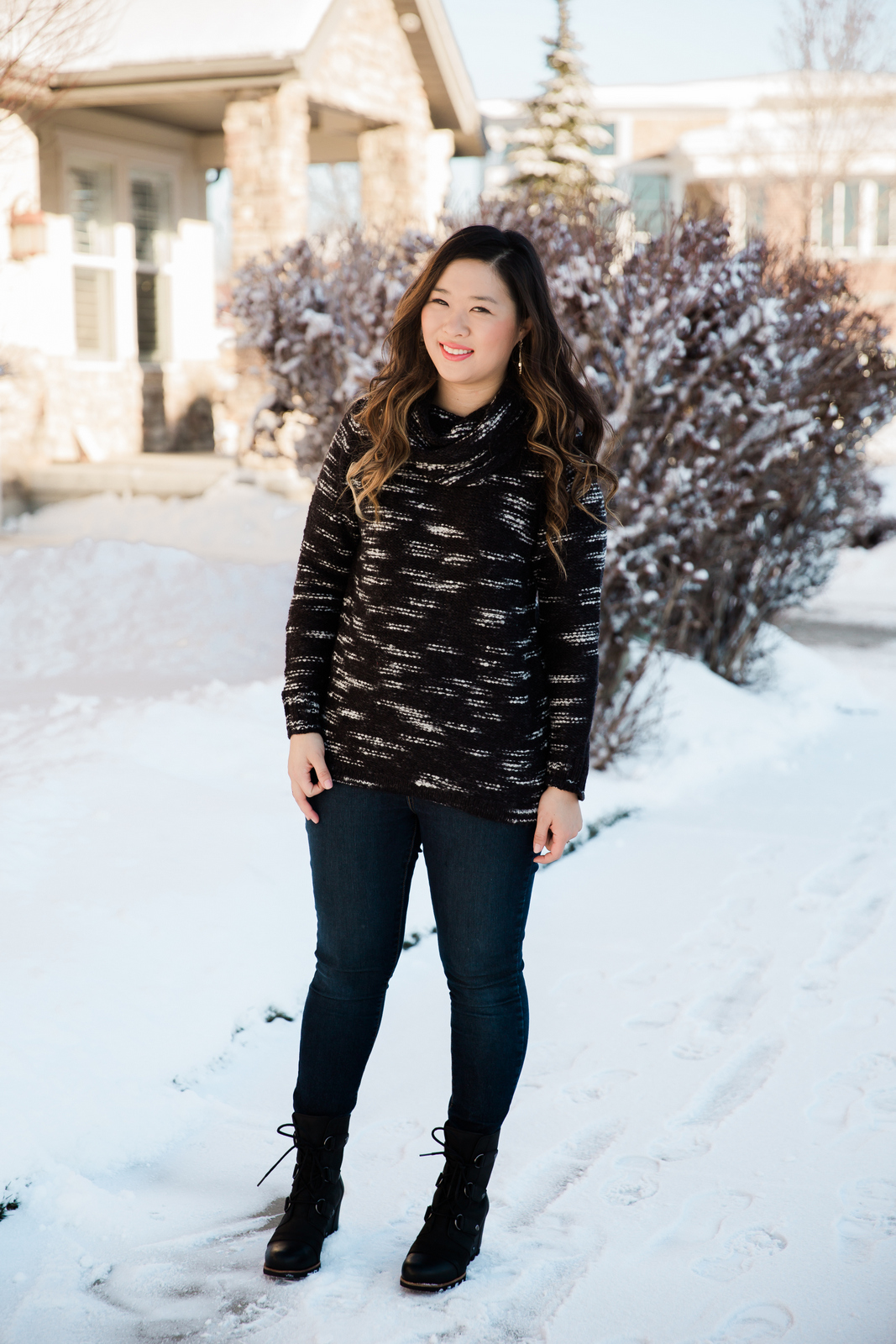 This cowl neck sweater I have to say is SUPER soft and warm. It is so perfect for our snowy weather that we will probably still have for months to come. However, I am not a huge fan of the spacedye print myself, so I decided to return this one.
2. Ink Love & Peace Monta Knit Pullover Sweatshirt – RETURN – similar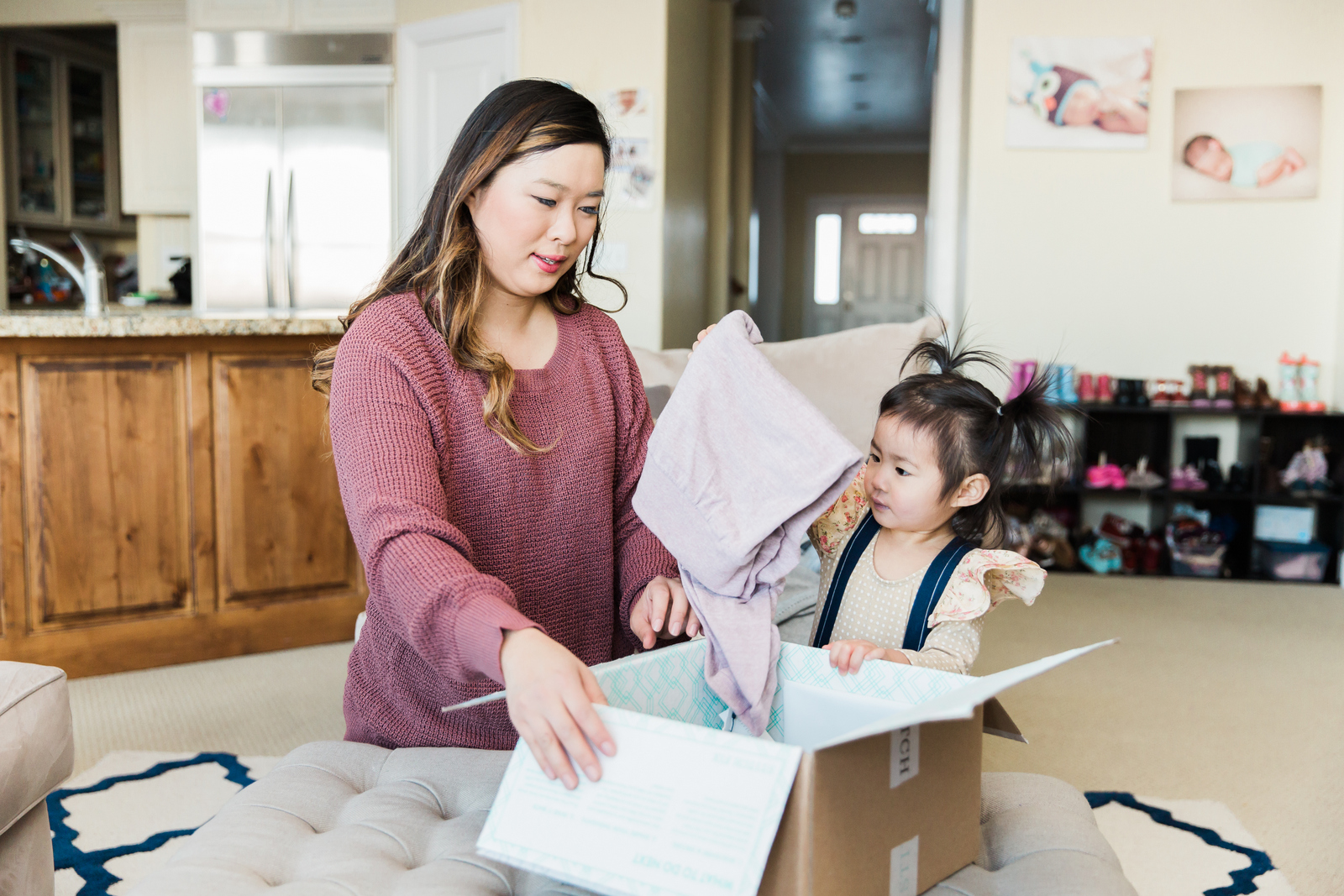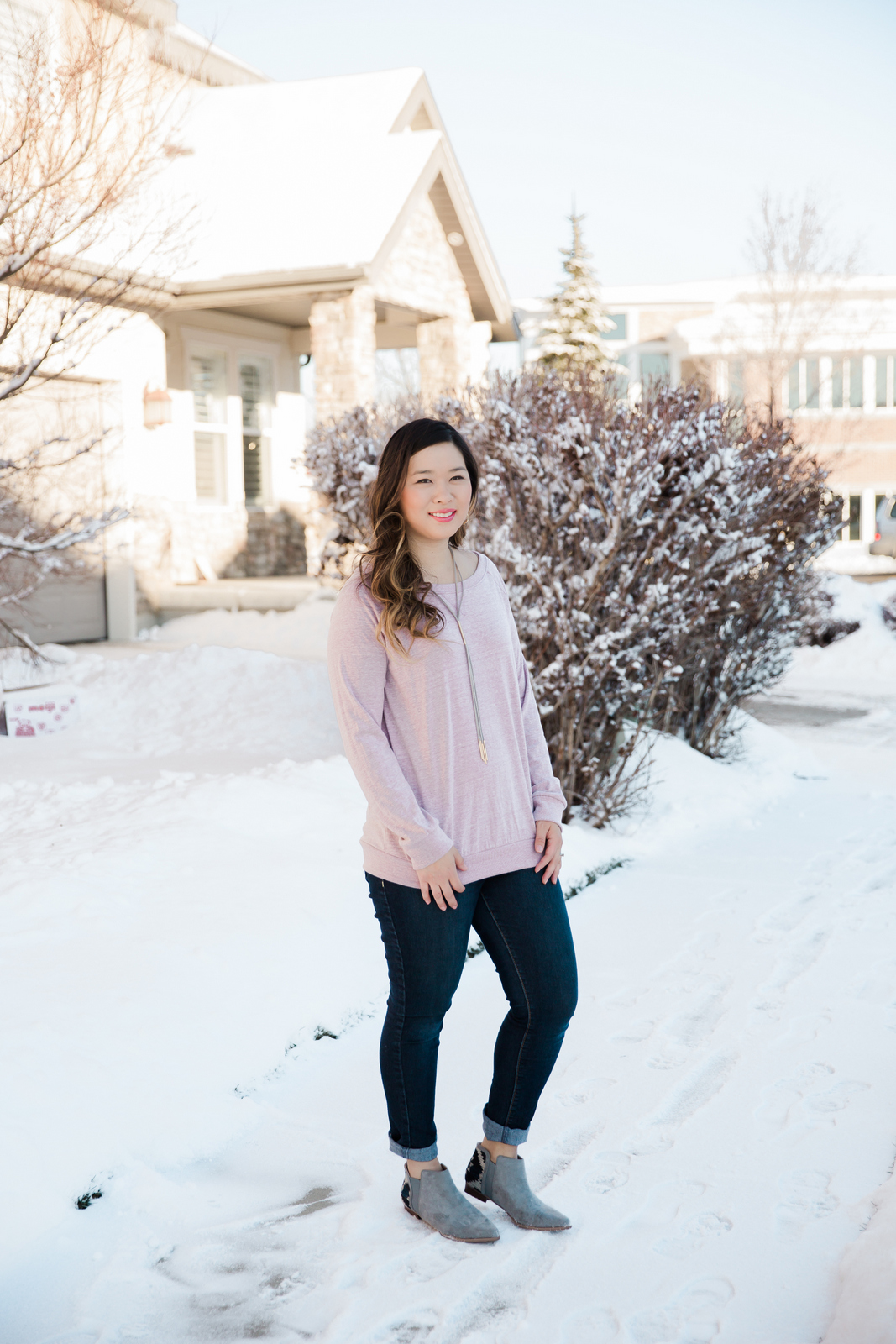 OK, so this one I kept going back and forth on. I really wanted to keep it, it is super soft, a little thin, a great layering piece, and that PINK COLOR? Amazing. I really really wanted to keep it, but then I realized my closet has been filling up with pink sweaters lately so I probably shouldn't.
3. Skies are Blue Landry Eyelet Trim Pullover – KEEP – similar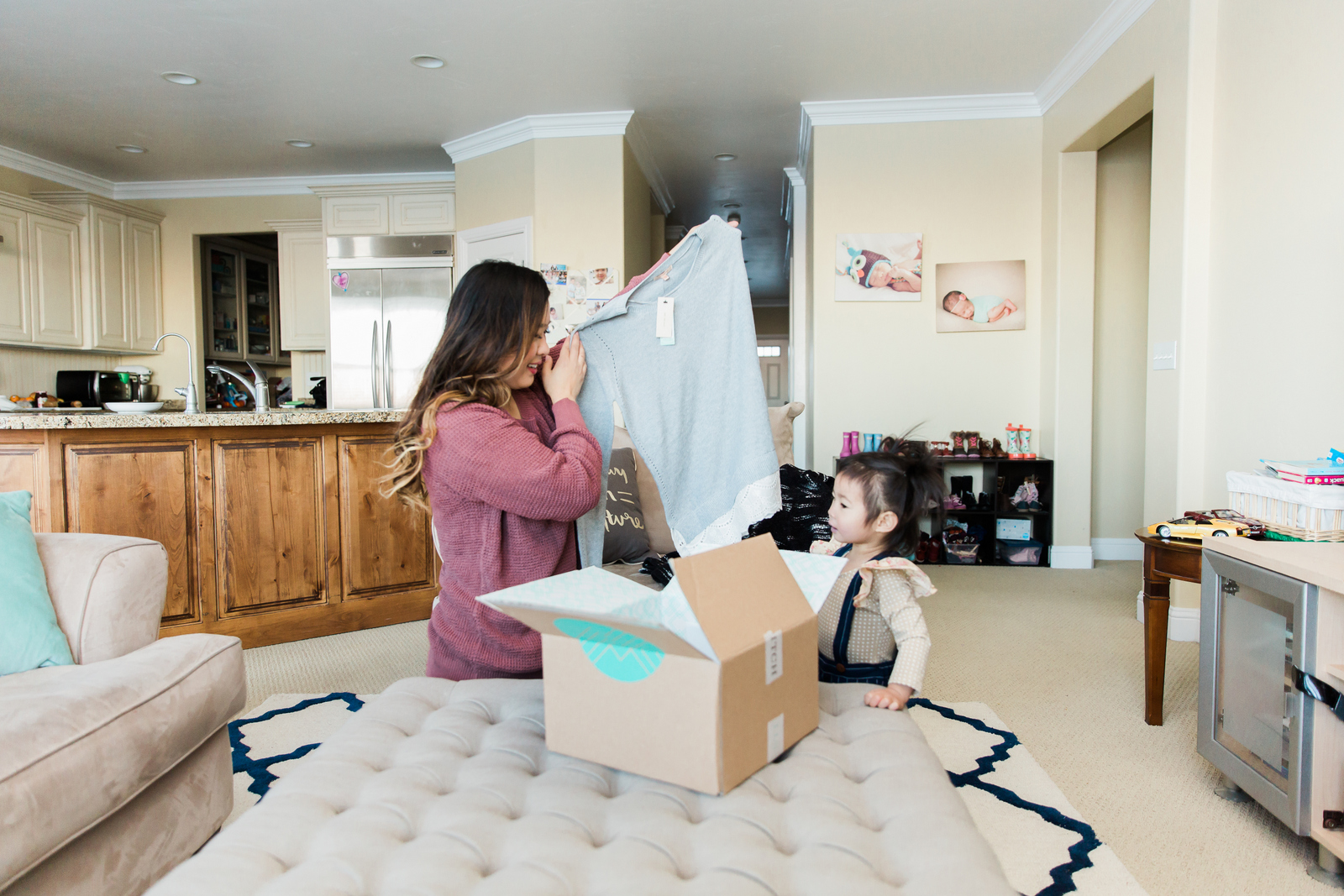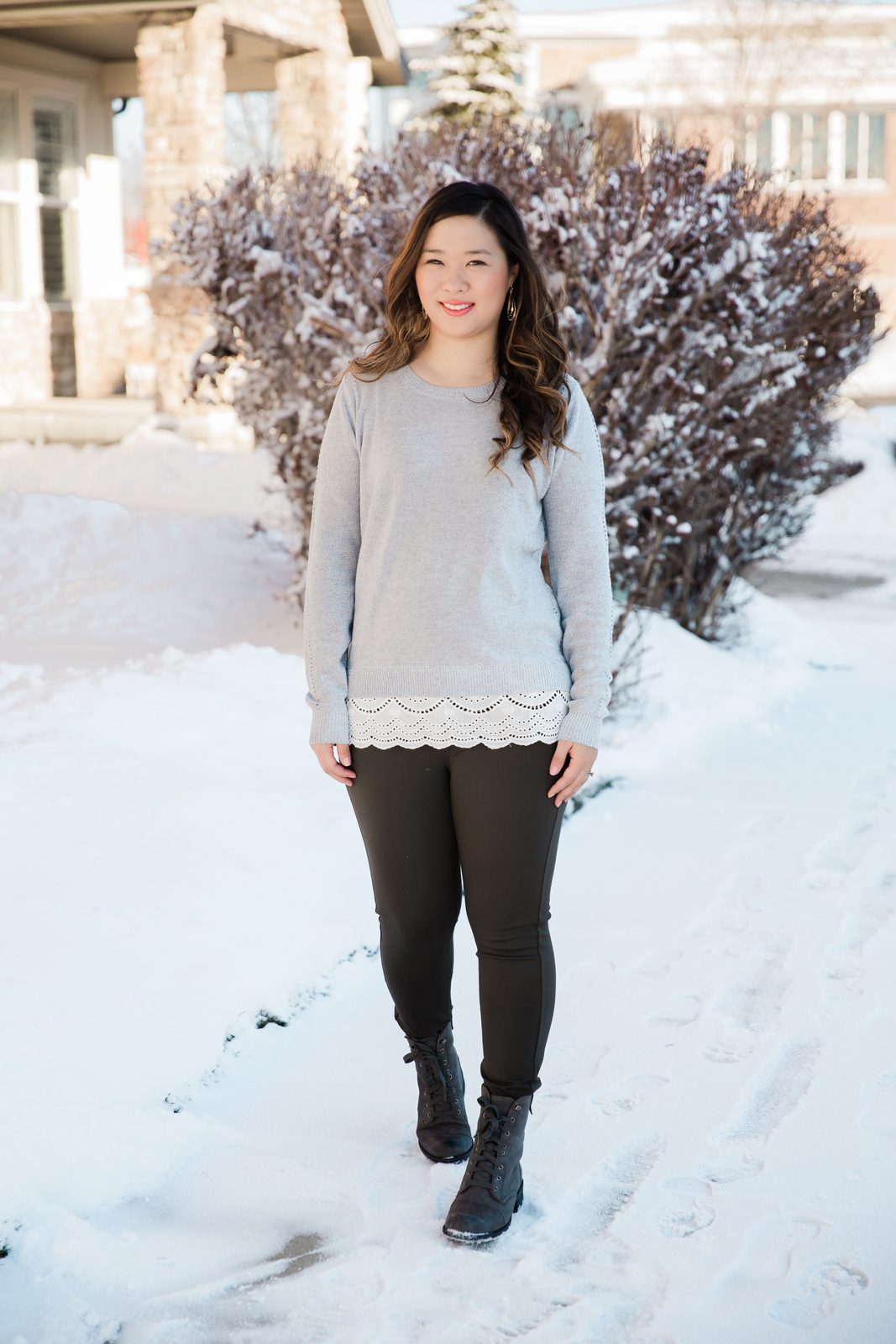 When I did an Instagram story of my box, I probably got like 20 messages back telling me to keep this one! So guys, I listened and I kept it!! Because who doesn't love a little classic grey with a lace trim top!? Throw it on over jeans or any color pant and your outfit is done. This sweater is super soft and I've already worn it about 3 times since I received it. No joke.
4. Liverpool Jeans Anita Skinny Pant – KEEP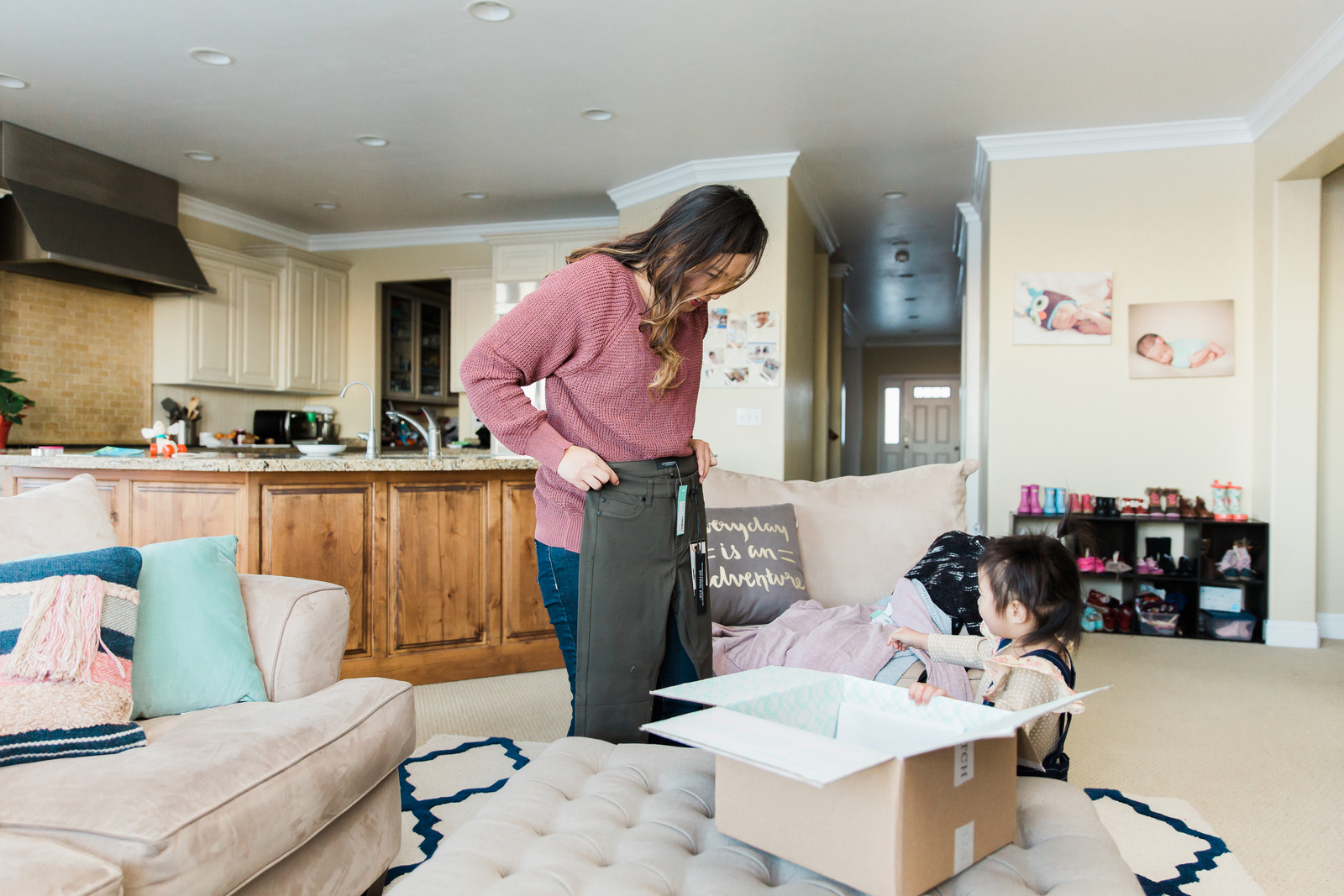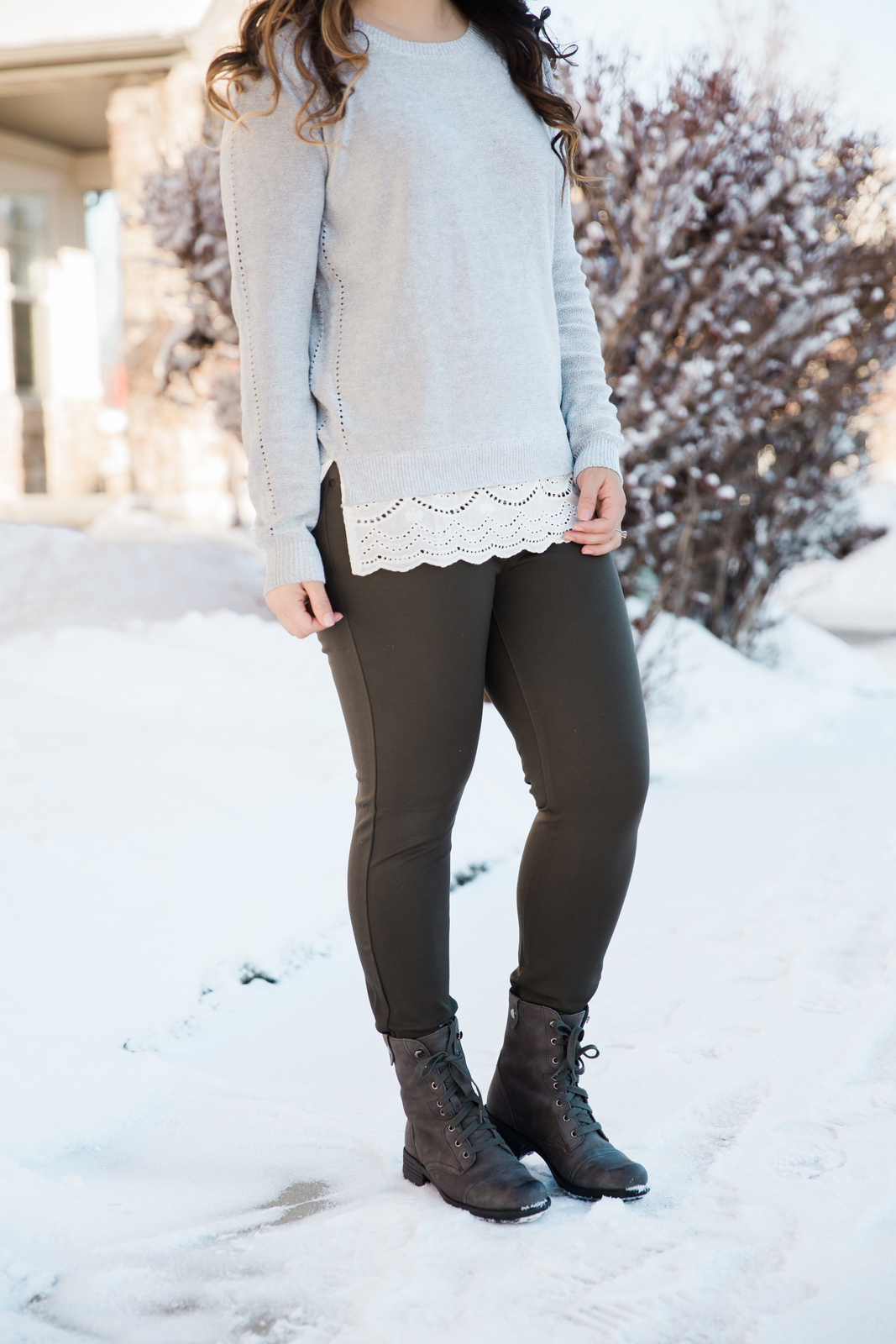 So not too long ago, I did a post on A Guide To Finding Pants That Fit where I actually featured 3 pairs of Liverpool jeans! So I already knew I loved this brand and that their pants fit well, and I actually did need some more colored skinnies, so this one was a keeper! I love how these skinny pants have a leg that hugs your ankle so that it is great for wearing inside boots and with flats.
5. Towne and Reese Hollie Beaded Drop Earrings – KEEP – similar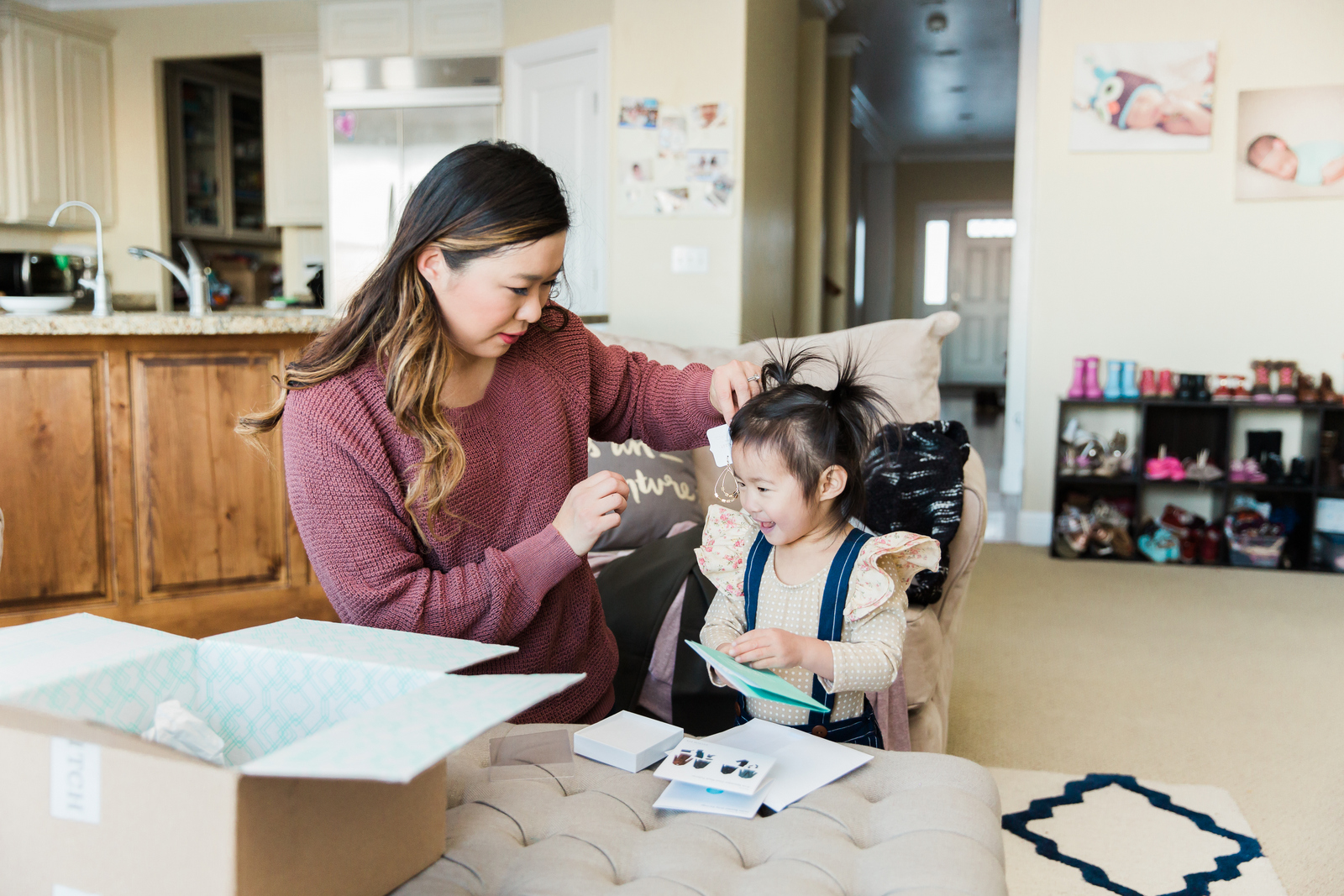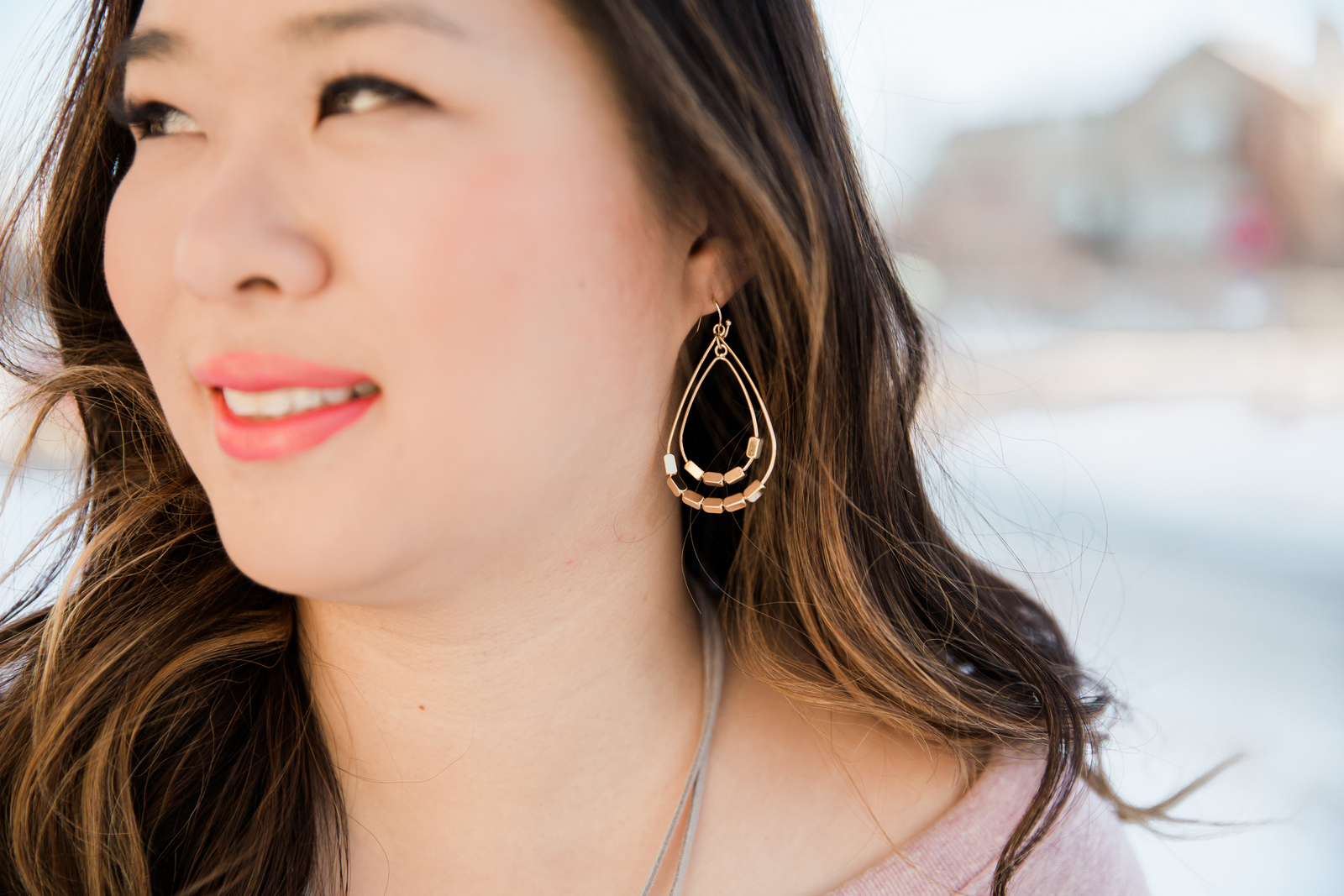 And like I said above, I was really looking for some new jewelry pieces and I don't have too many dangle earrings in my collection, so these were also a keeper!!
The Landry Eyelet Trim Pullover was $64, the Anita Skinny Pant was $78, and the Hollie Beaded Drop Earrings were $28 plus tax, my total came out to $181.64. I would say it wasn't bad for 3 items that are high quality, classic and can be worn with a lot of outfits!
If you haven't tried Stitch Fix before, and are looking for an update to your wardrobe, their stylists are amazing and even if you get a box you don't love, you can give them feedback and they will improve for your next time. ALSO, I am highly considering doing the Men's Stitch Fix for my guy mainly because he hardly ever gets new clothes, I usually just buy them for him for his birthday or Christmas, but also, I am just curious to see what other types of men's fashions are out there besides the basic button downs and sweaters I usually get for him!
Shop this post:
Shop the shoes: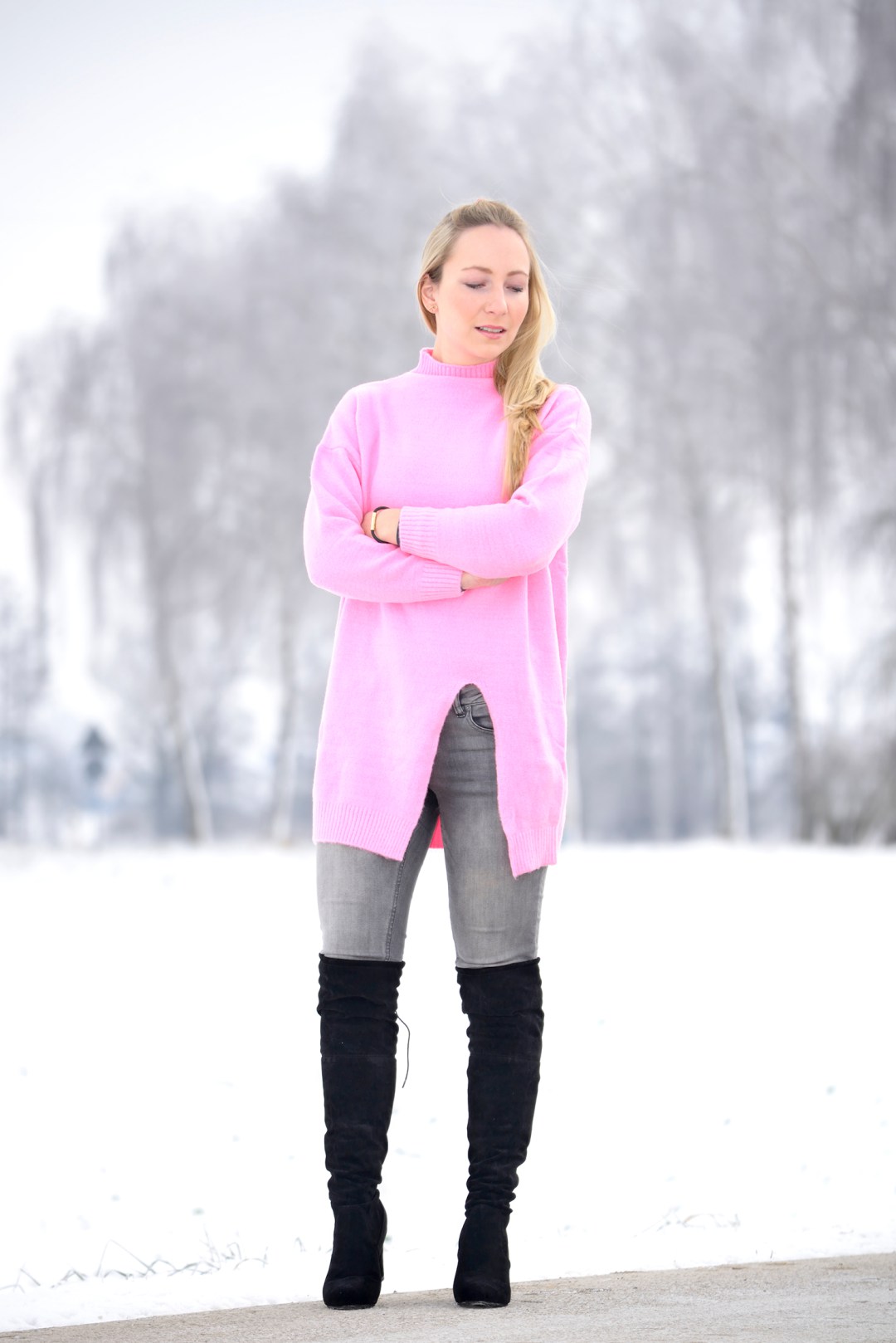 Thanks to all that linked up to On Trend Tuesdays Linkup! Last week's most clicked link was Kristina of The Kontemporary! Gorgeous look girl!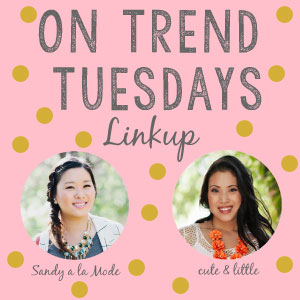 Please link up one fashion blog post or Instagram post below! Make sure to leave my co-host Cute & Little some love as well as visit a few other people who have linked up to show support!