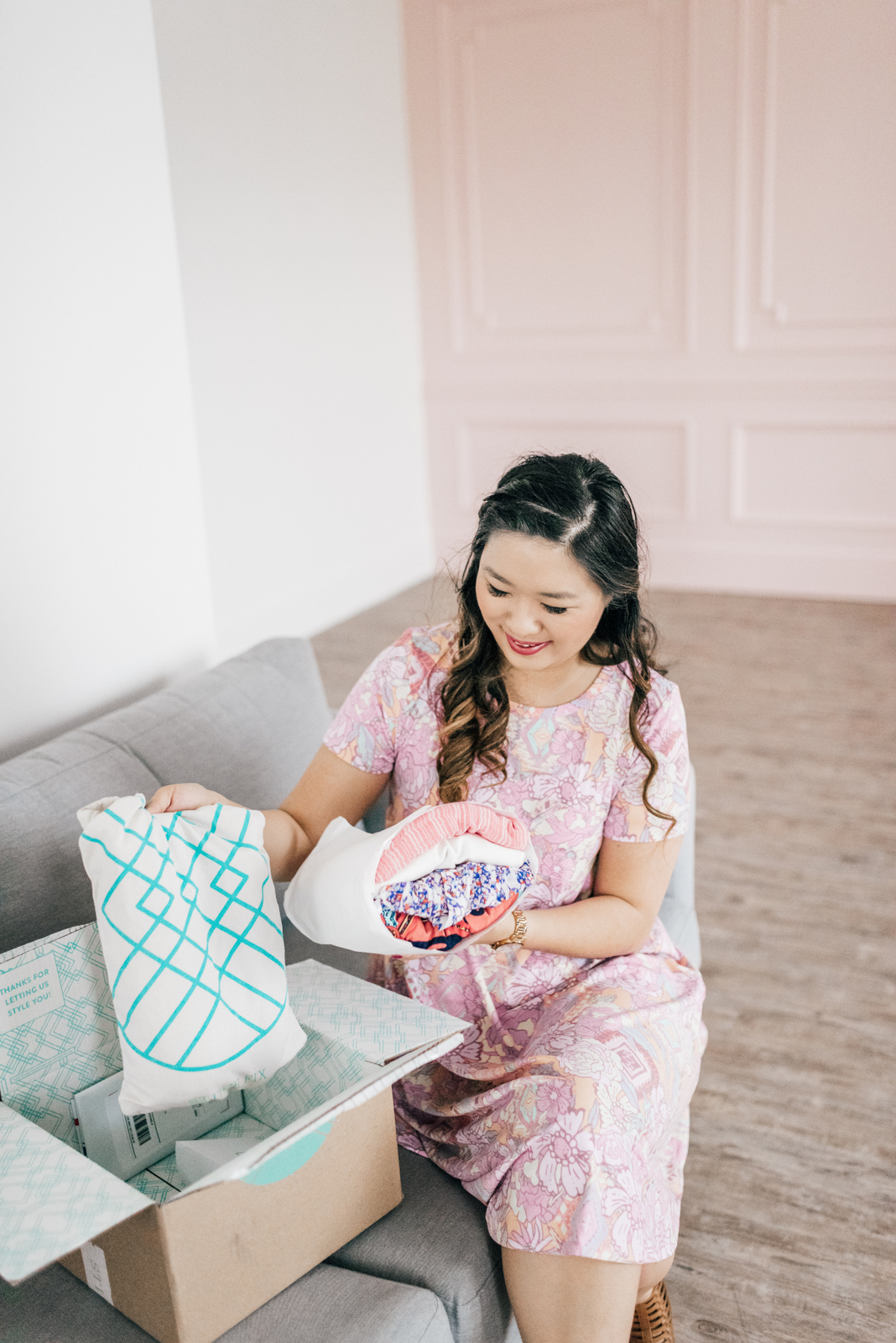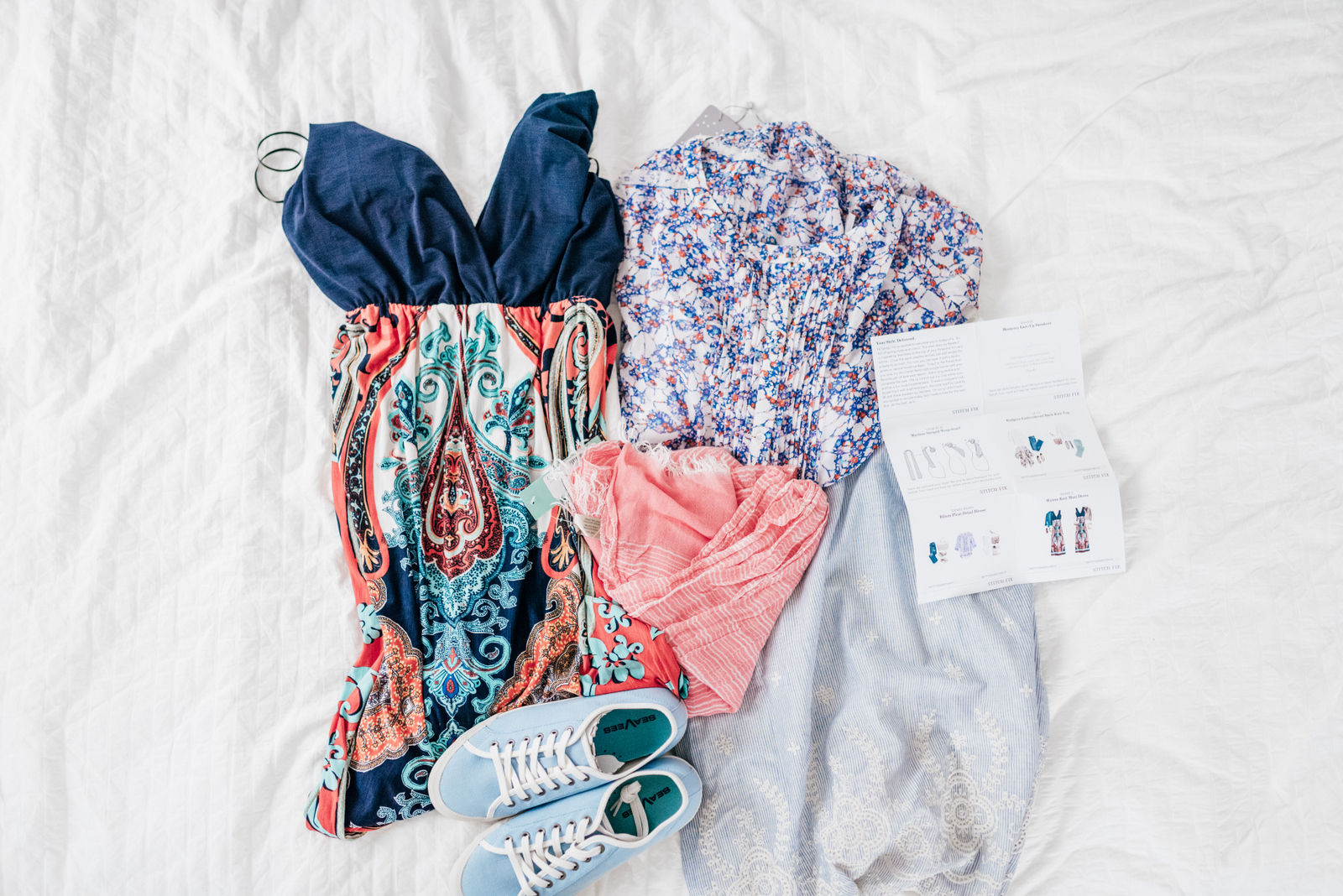 Another month, another Stitch Fix review! But this time, we are channeling all things SPRING and colorful! I can't tell you how excited I was to be able to tell my stylist to go all out in picking Spring clothing with lots of color and prints! That is so perfect for my style and I was getting sick of wearing cold weather clothes already! Unfortunately, Utah is still a little cold, but I know that warm weather is not too far away!
Just to recap again for those that aren't in the know, Stitch Fix is a personal styling service where you go online, fill out your style and body type profile, select an approximate date for delivery and poof! A box shows up on your doorstep! You have 5 days to decide if you want to keep or return the items. The box comes with some styling suggestions, oh and if you don't think they look at your Pinterest board, well they probably do, so make sure that's filled with style or fashion looks you like. It comes with a pre-labeled envelope which makes it super easy to drop back whatever you don't want in the mailbox and keep what you want. They will charge you a $20 styling fee + the price of the items you want. And also, if you decide to buy all 5 items, you get a pretty rad discount on it all as well!
So I'm going to take you along as I show you each of the 5 pieces I got in my Stitch Fix review April box!!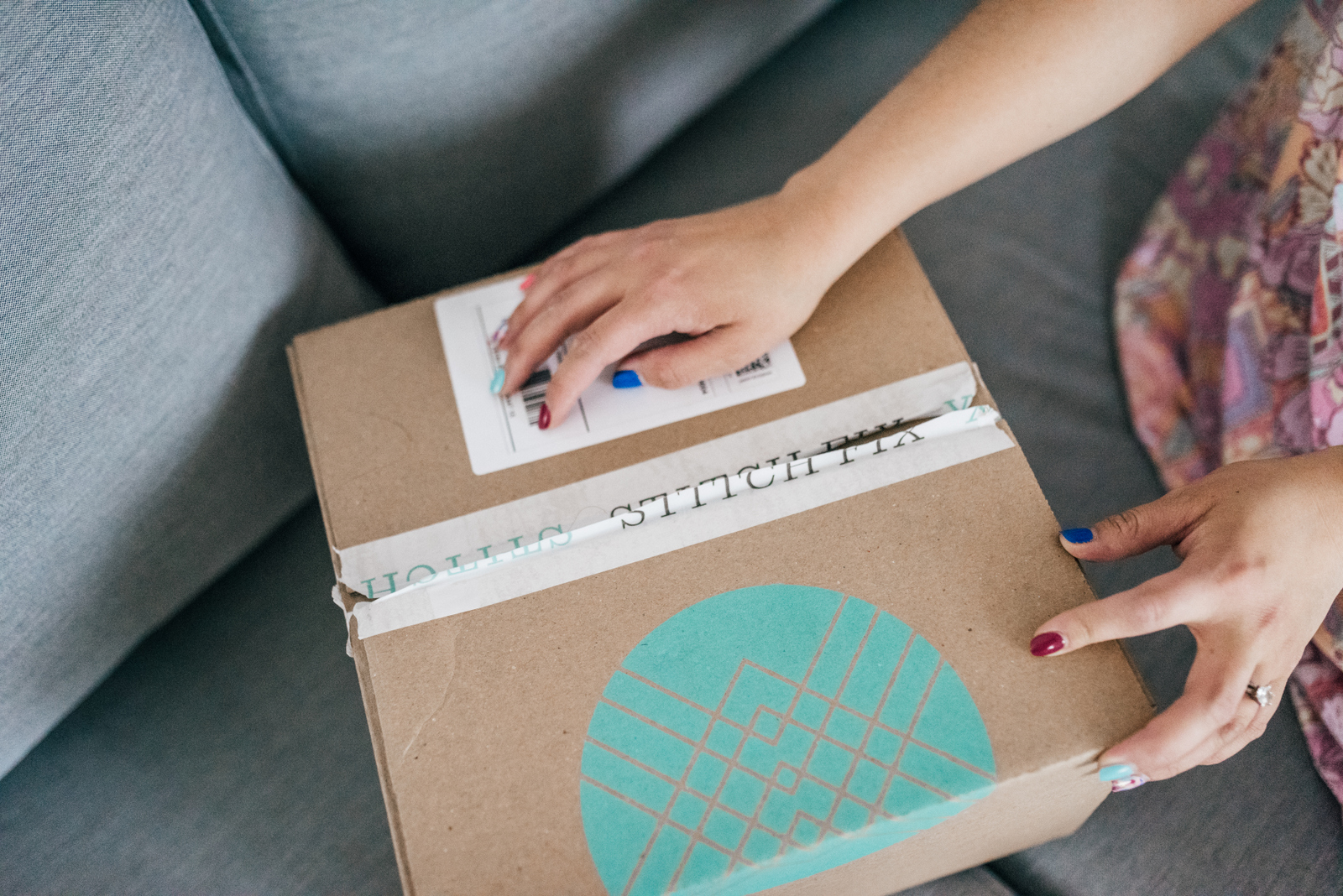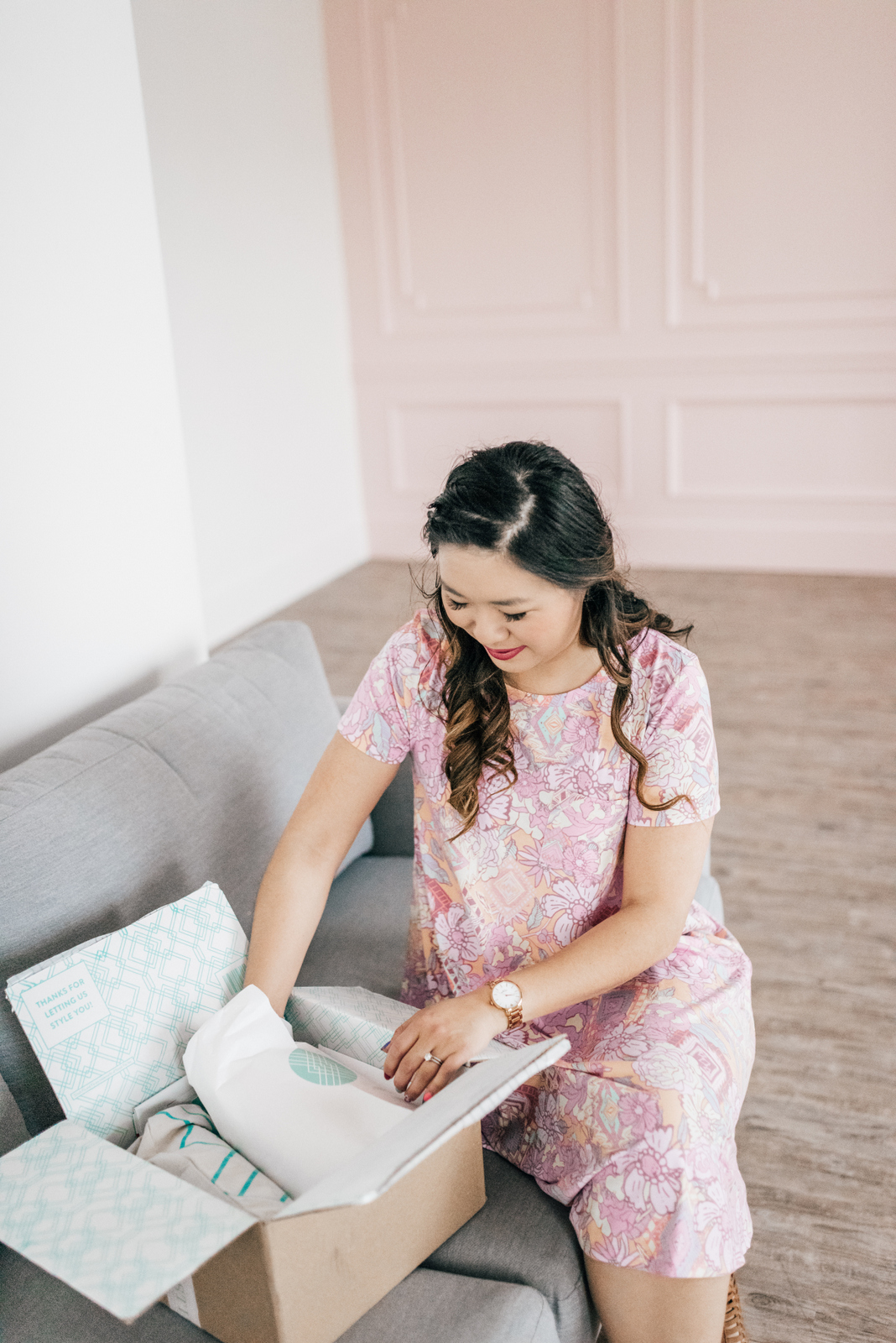 Wrap Scarf (KEEP) – This lightweight coral scarf is just absolutely perfect for Spring. I love that there is a small pattern on it to give it a little something but it's mostly a solid color so it can go with a lot of outfits. And that coral color is so perfect for Spring!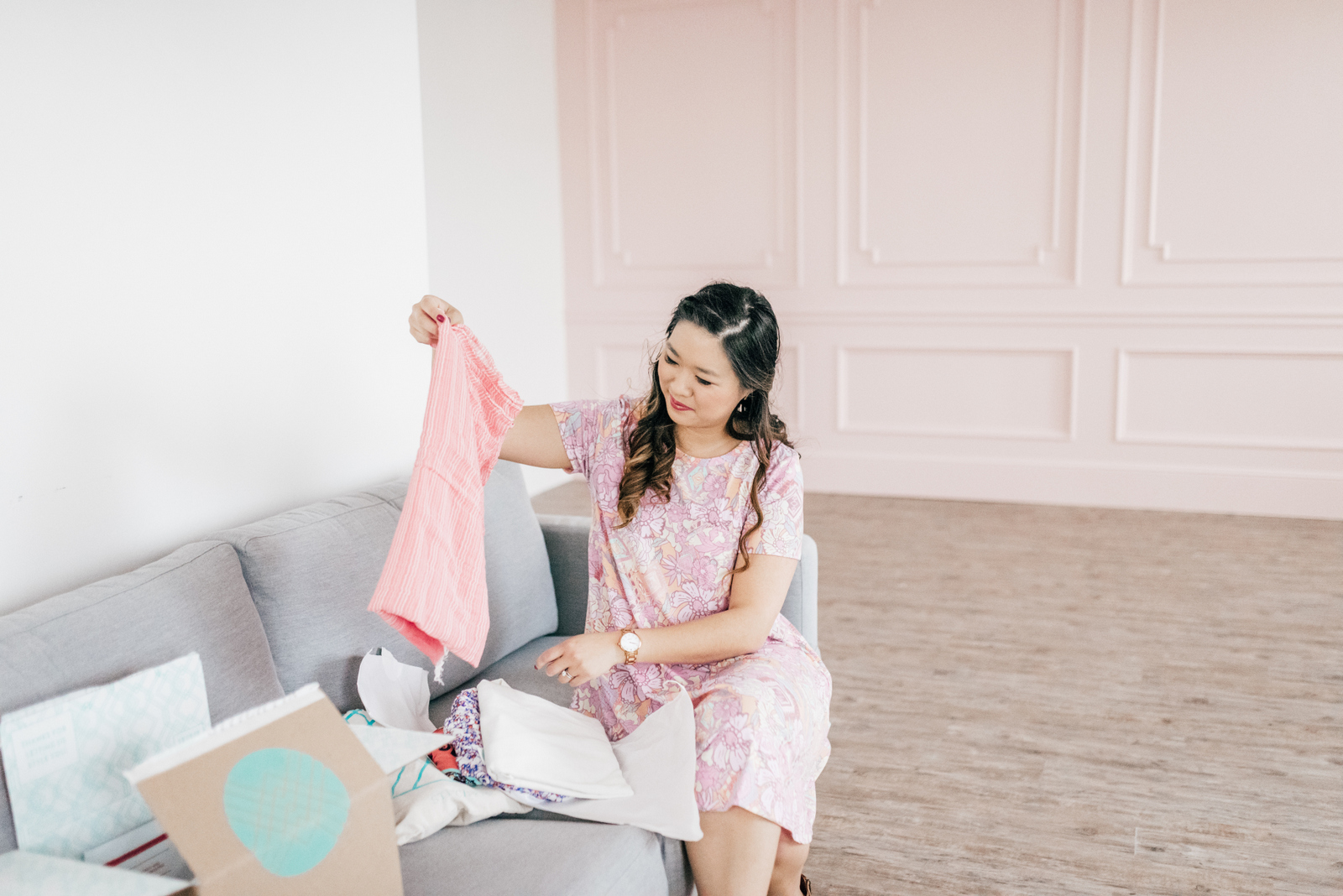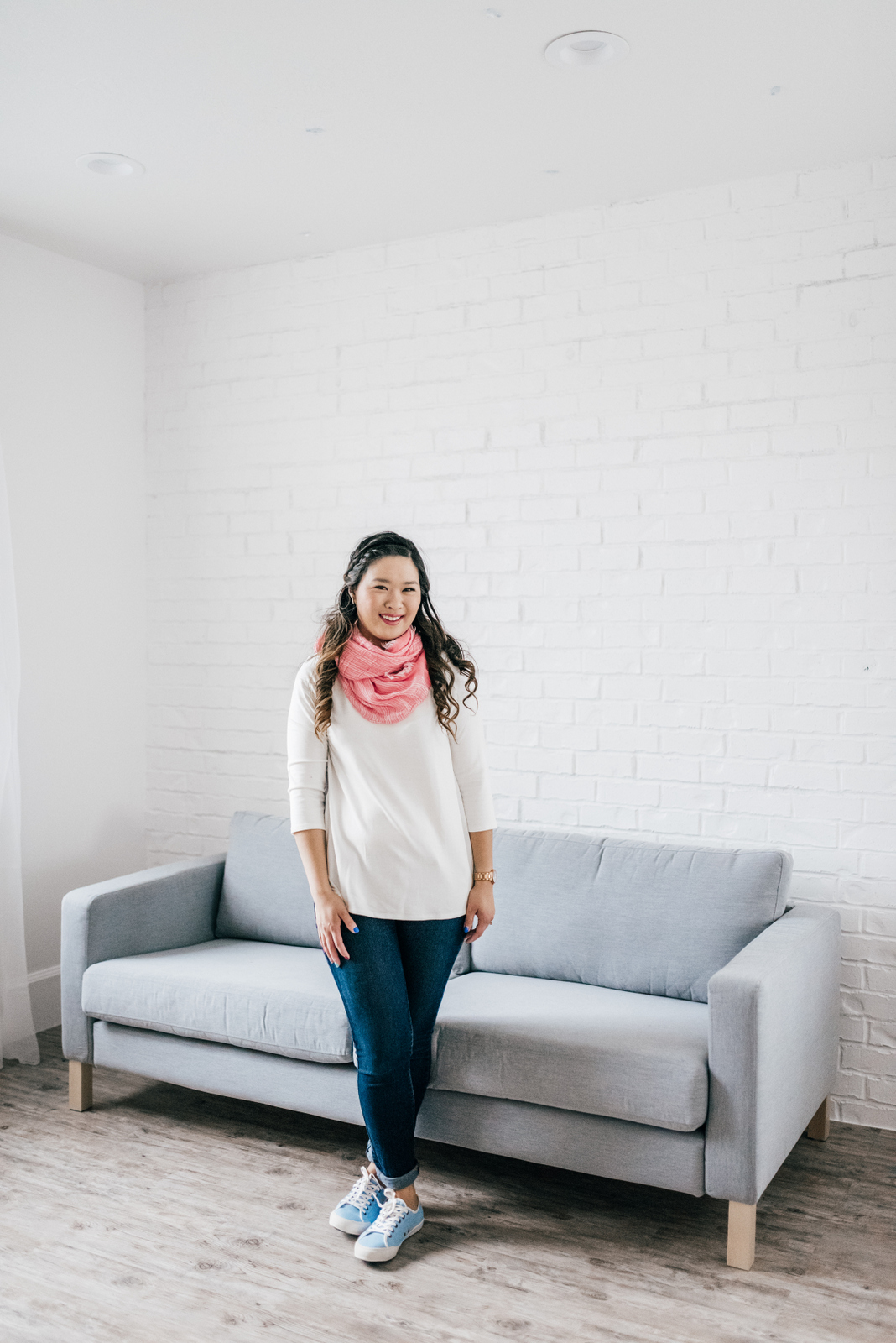 2. Rodgers Embroidered Back Knit Top (KEEP) – When I first pulled this top out of the box, I wasn't sold. It was just a plain white sweater. BUT, when I flipped it over to the back, oh my gosh, was I SOLD!!! That embroidered back detail was too good to pass up!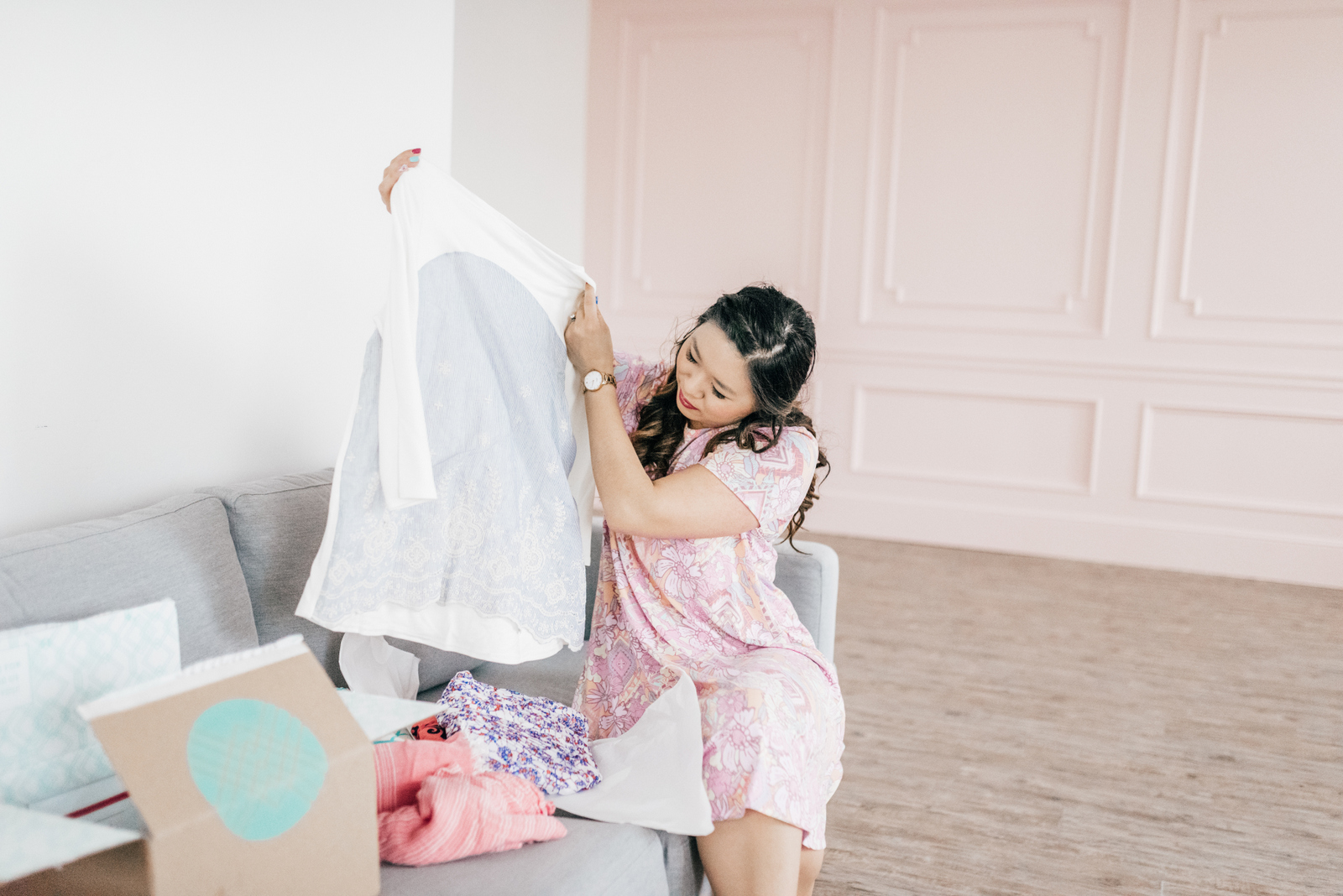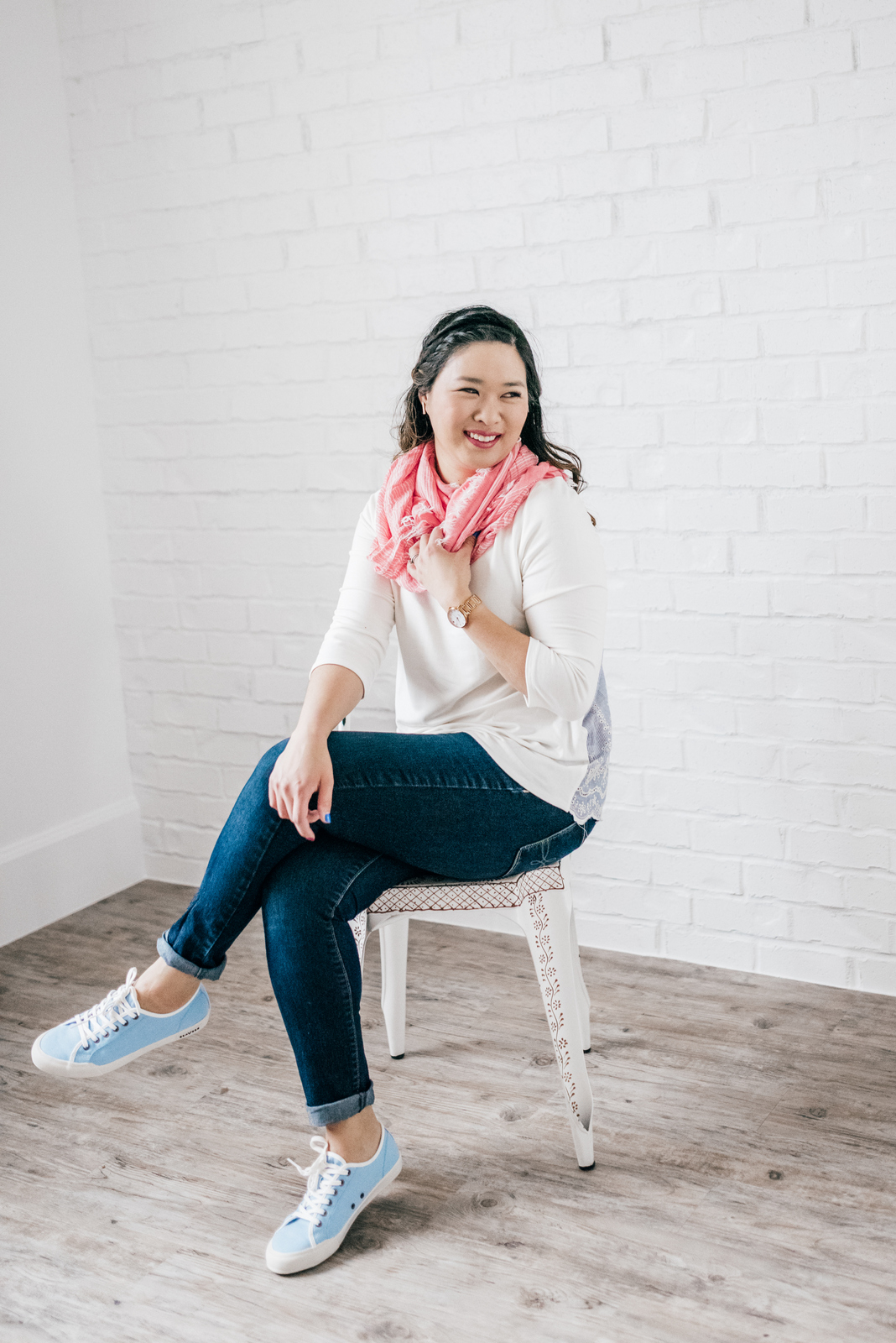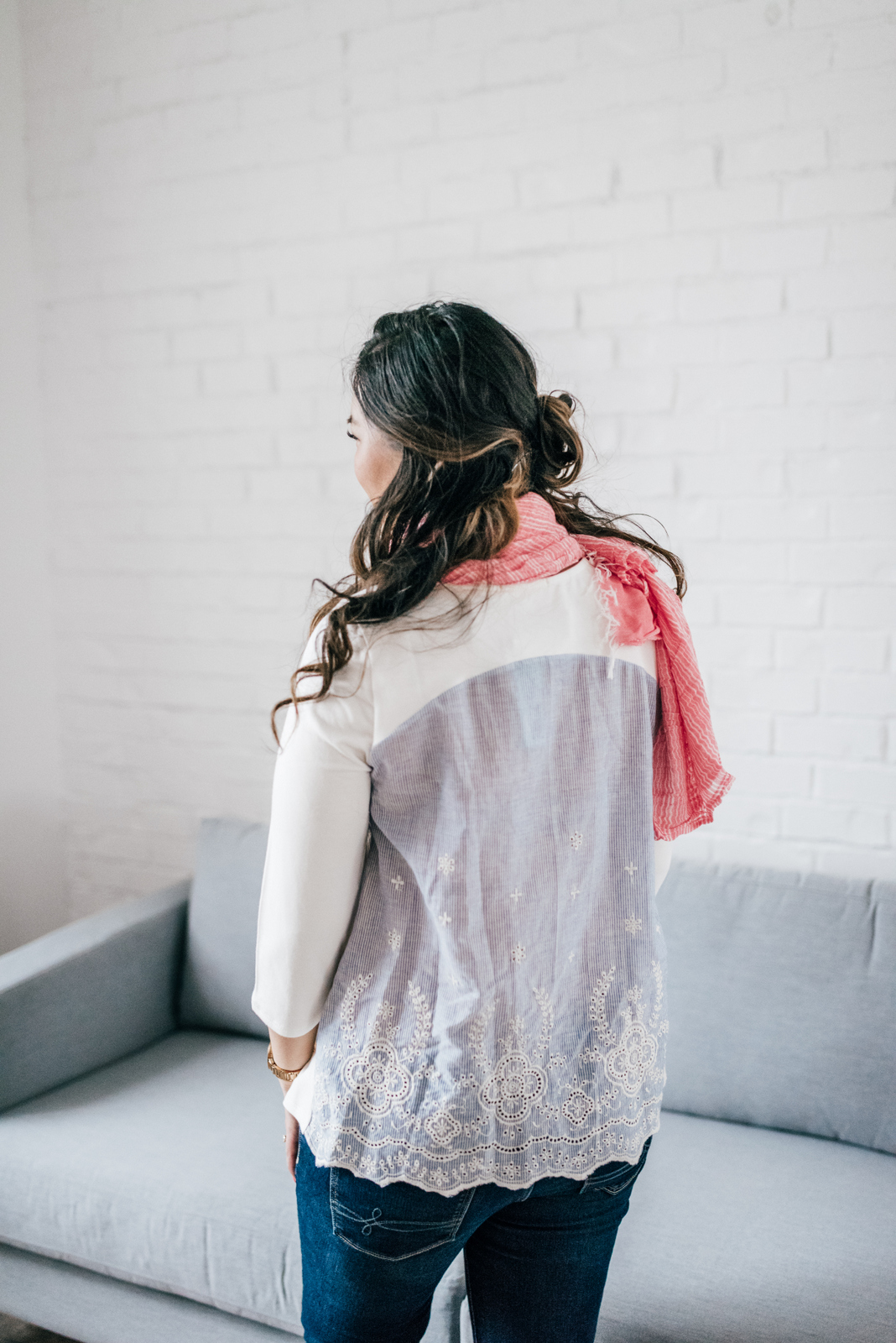 Shop similar tops:
3. Blue Floral Blouse (RETURN) – I'm all about floral tops and ones that have some unique style details to them. I like the front detail, the rolled sleeves and the hem. However I wasn't too much a fan of the print. So I did send this one back unfortunately.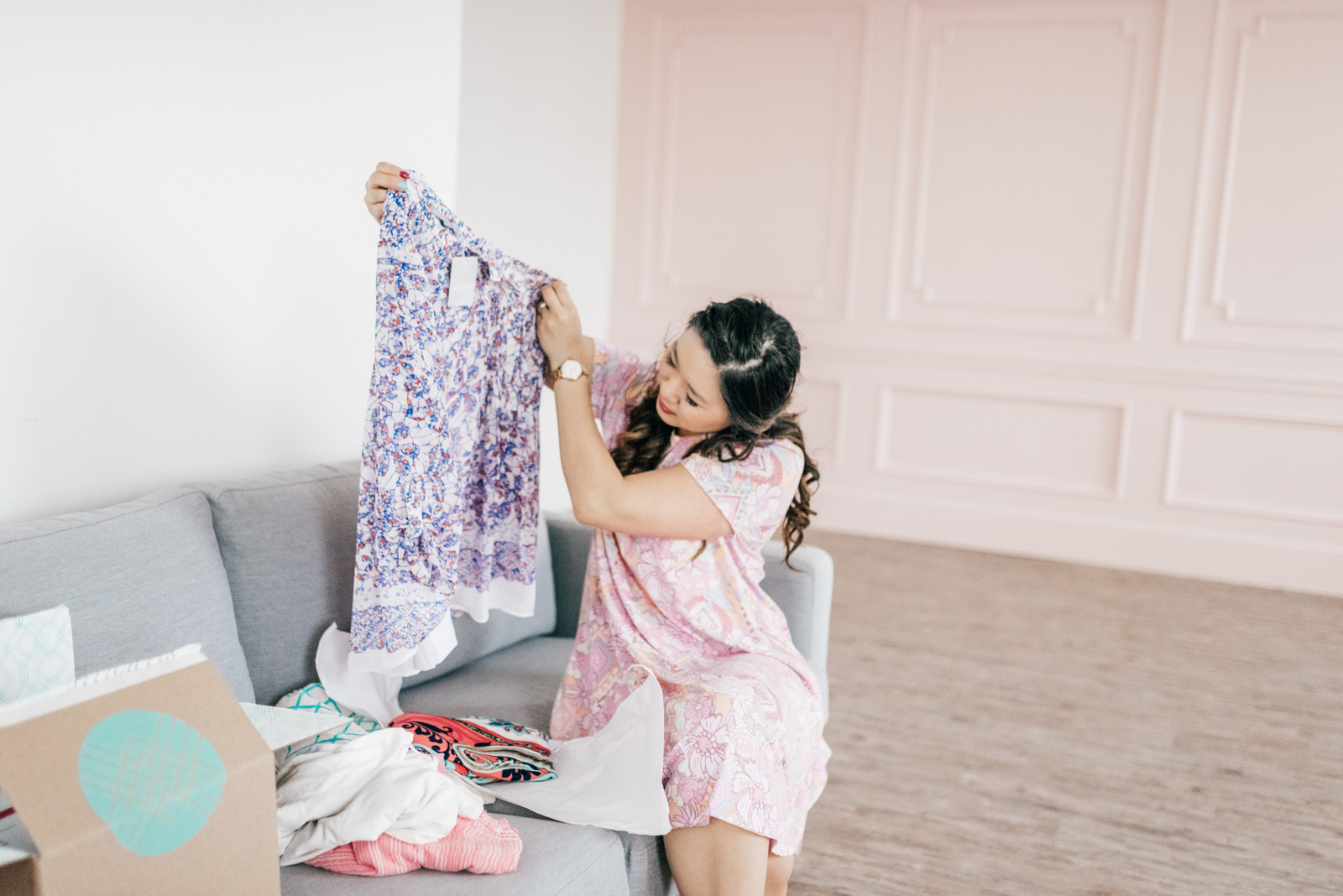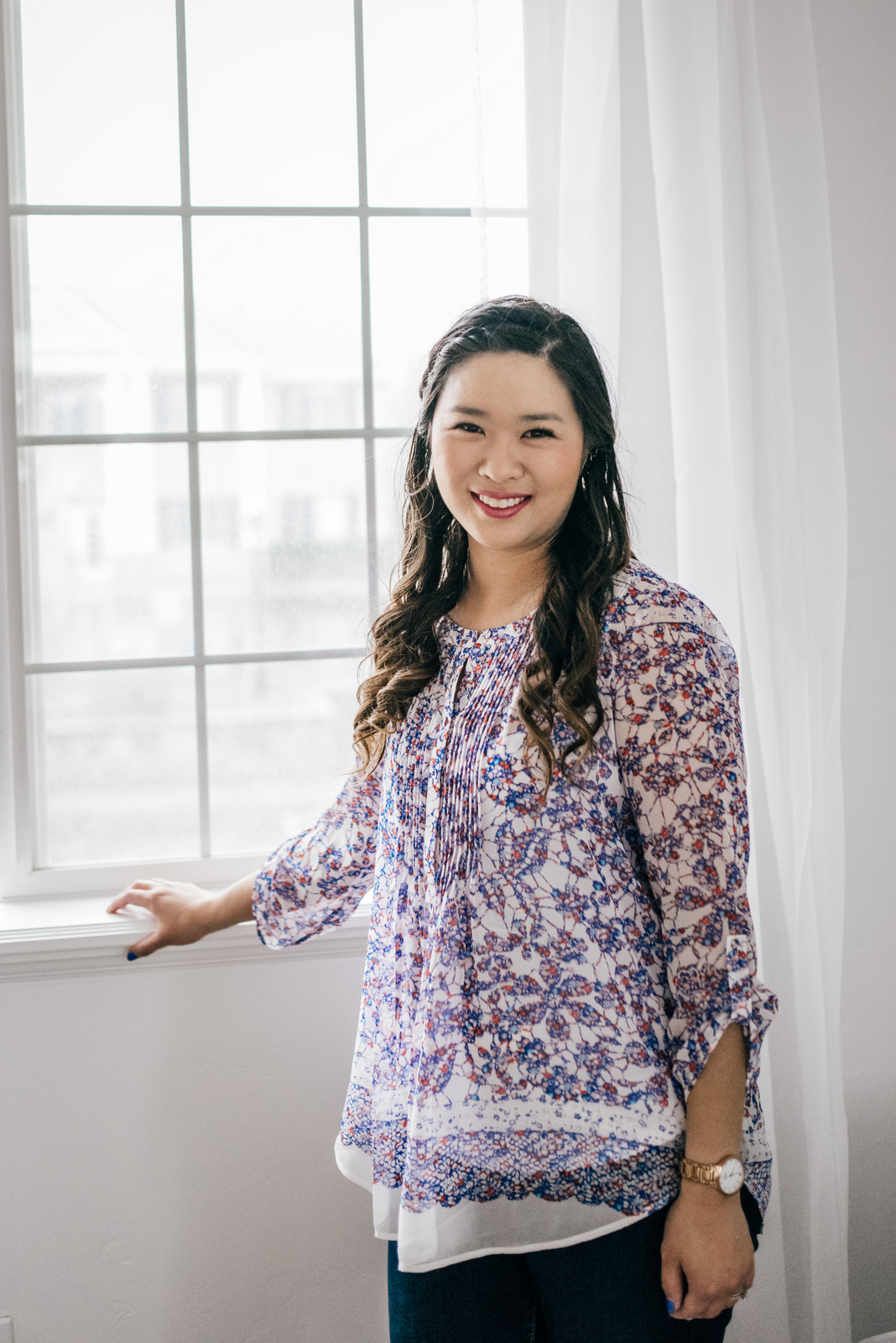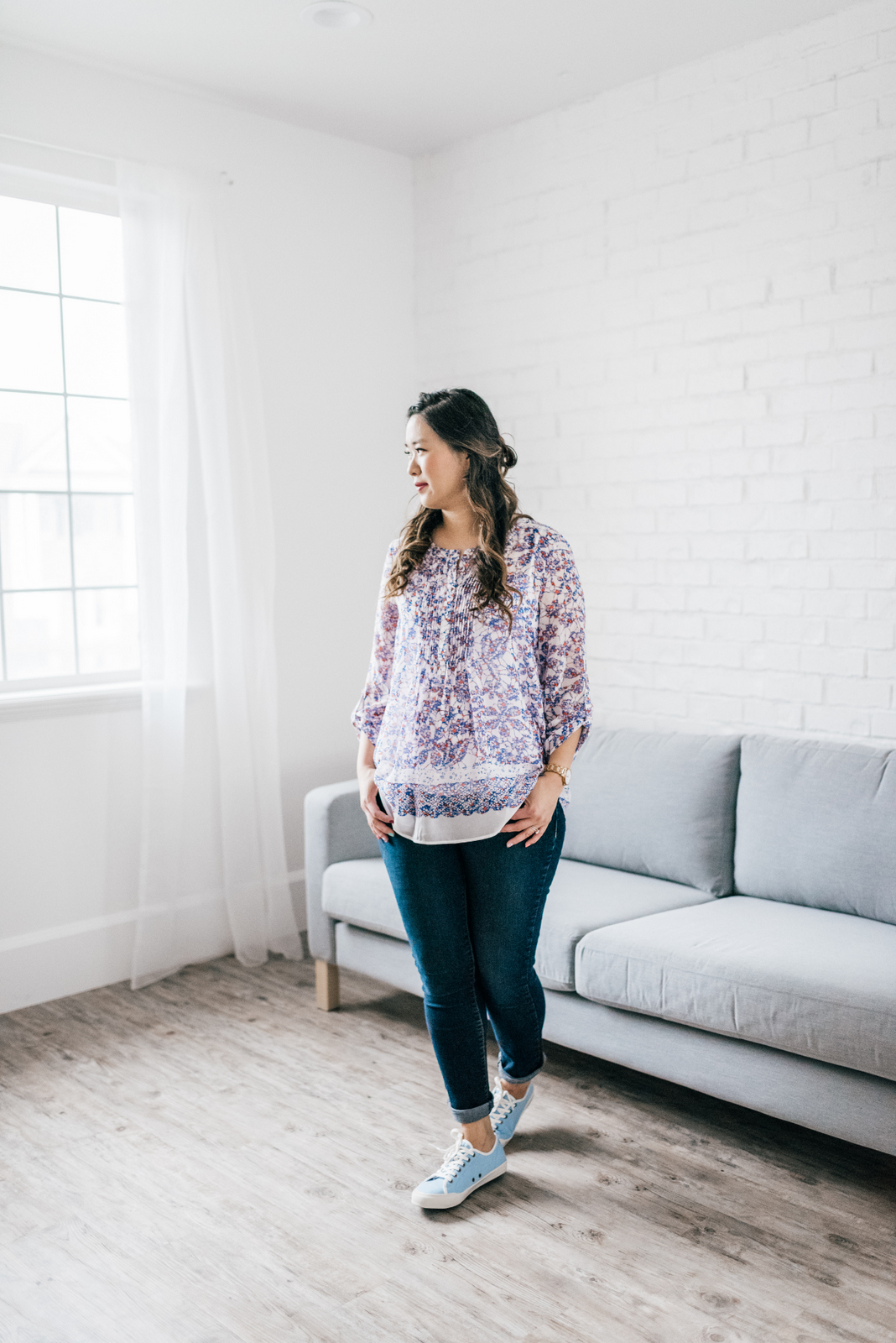 4. Knit Maxi Dress (RETURN) – It's been awhile since I've worn a maxi dress? What? Like I used to LIVE in them in the summertime or when I was pregnant. I am excited to finally be wearing them again. I love love this one and think it would be so pretty worn with a jean jacket or something, But, I did end up returning because it was a little higher than I wanted to spend (and I was already getting the top)!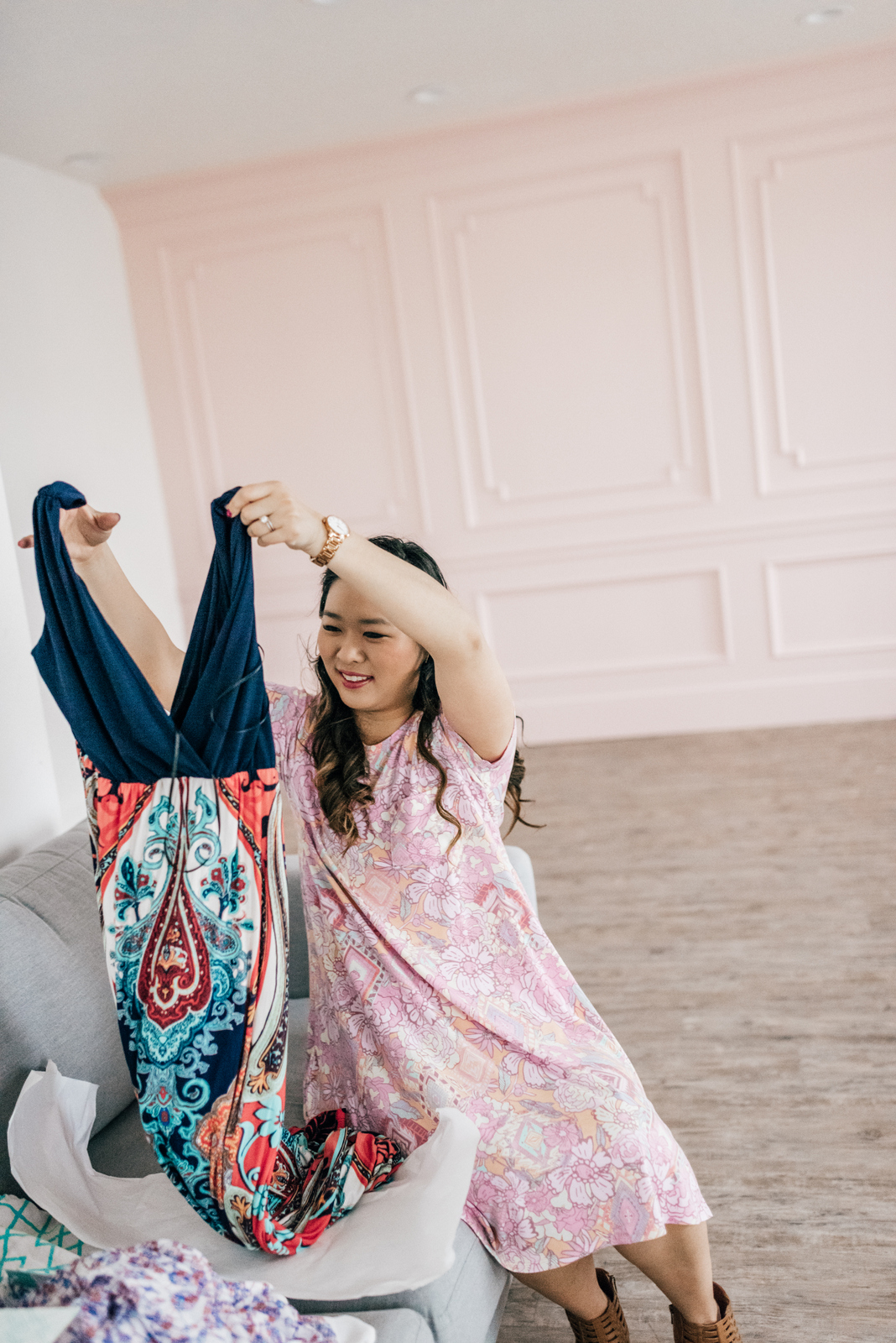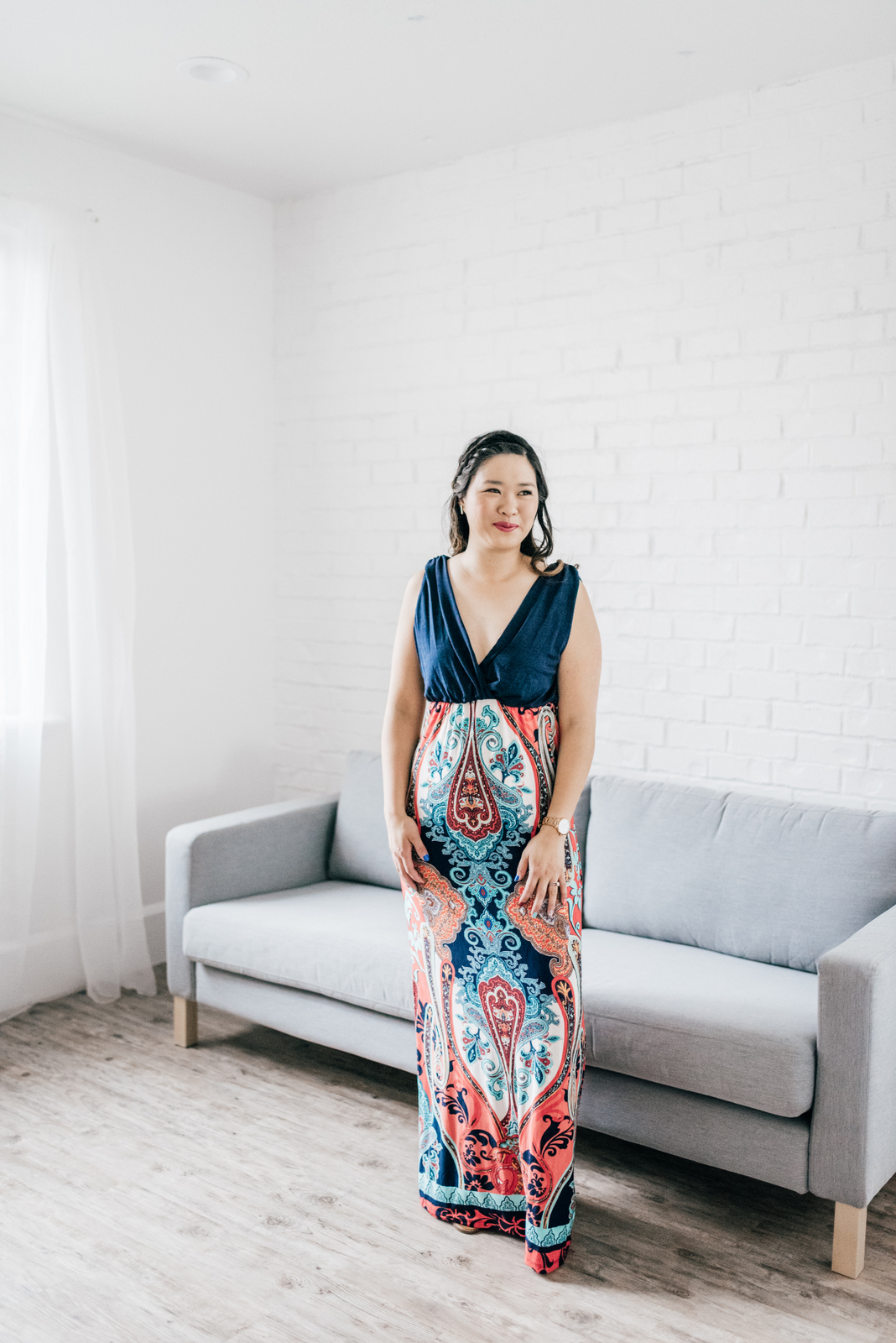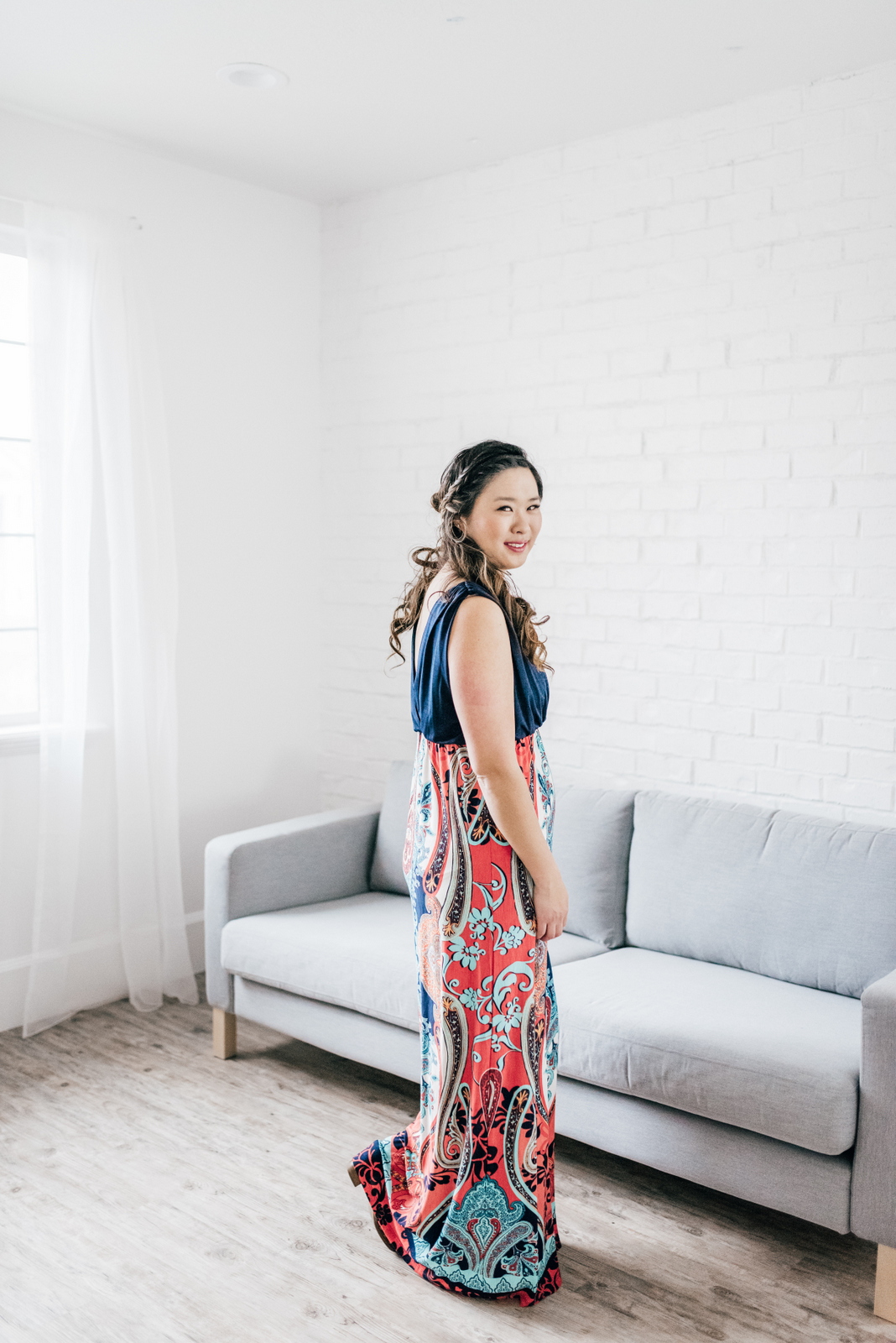 5. SEAVEES Monterey Lace-Up Sneakers (RETURN) – Shoes!! It's been awhile since I've gotten shoes in my fix! The blue color is so pretty and the style of these sneakers is basic enough that they could go with a lot of jeans and tee outfits for running errands. I have a super abundance of pink sneakers right now and I really really wanted to get these. I thought long and hard and ended up returning them but I almost regret it now.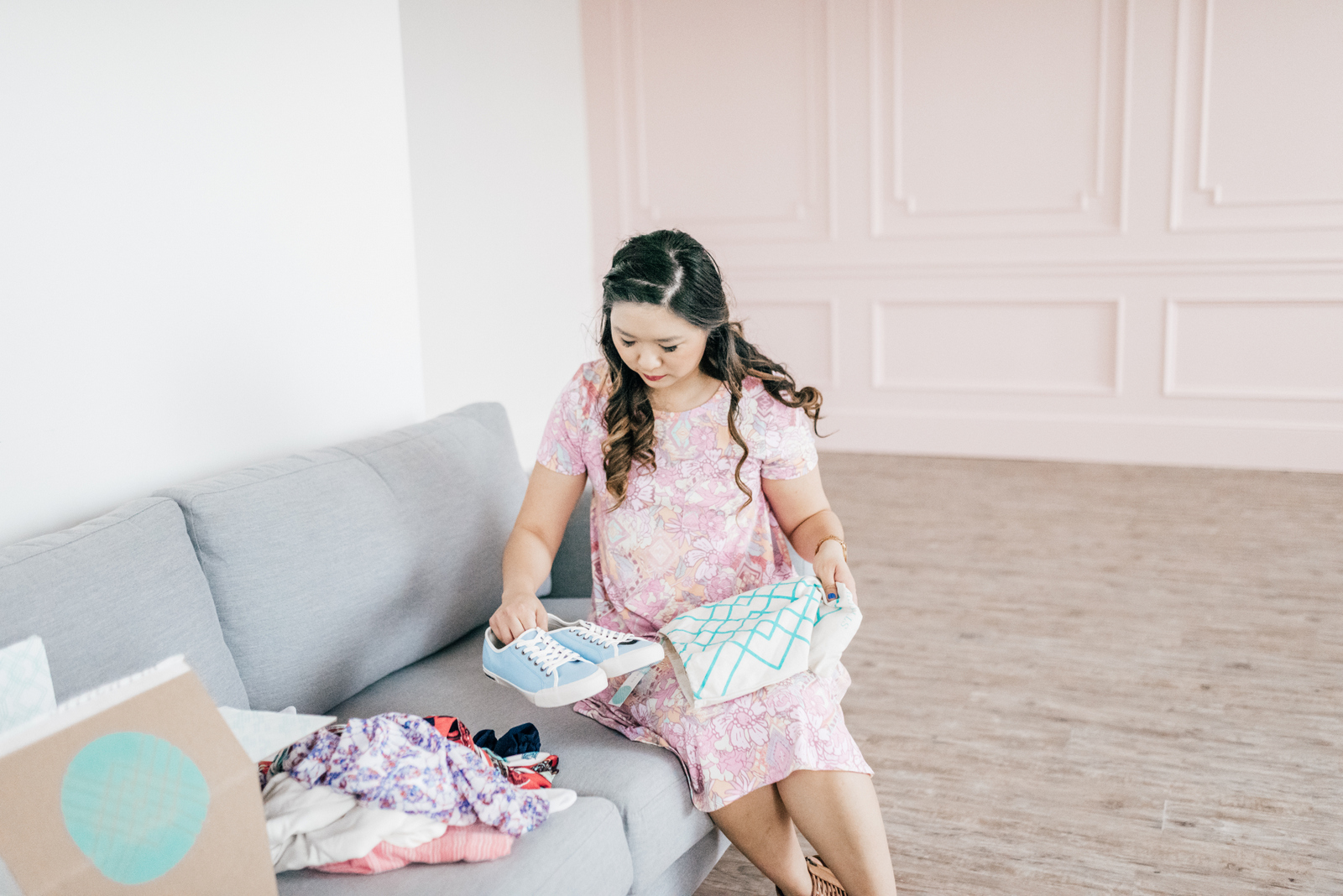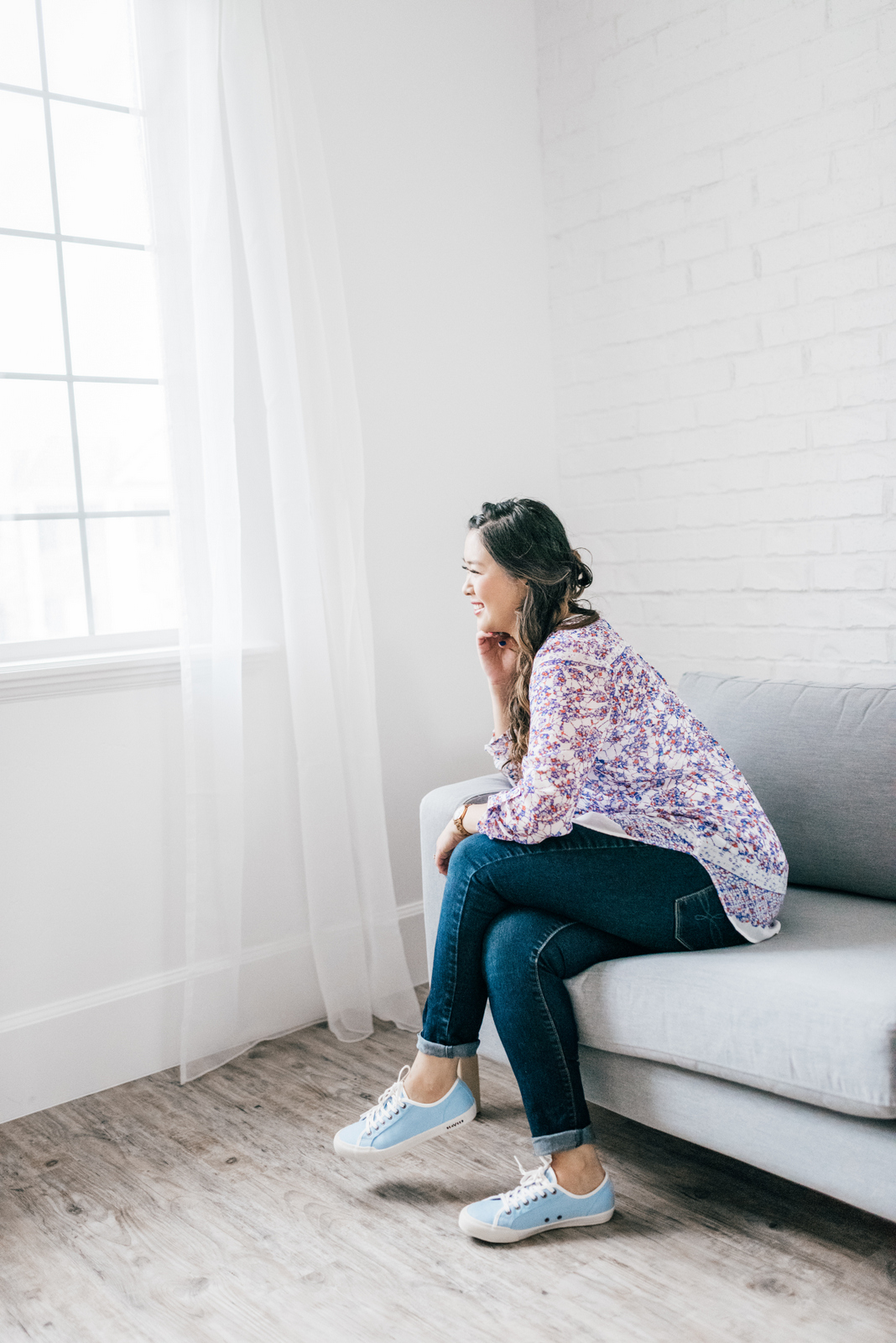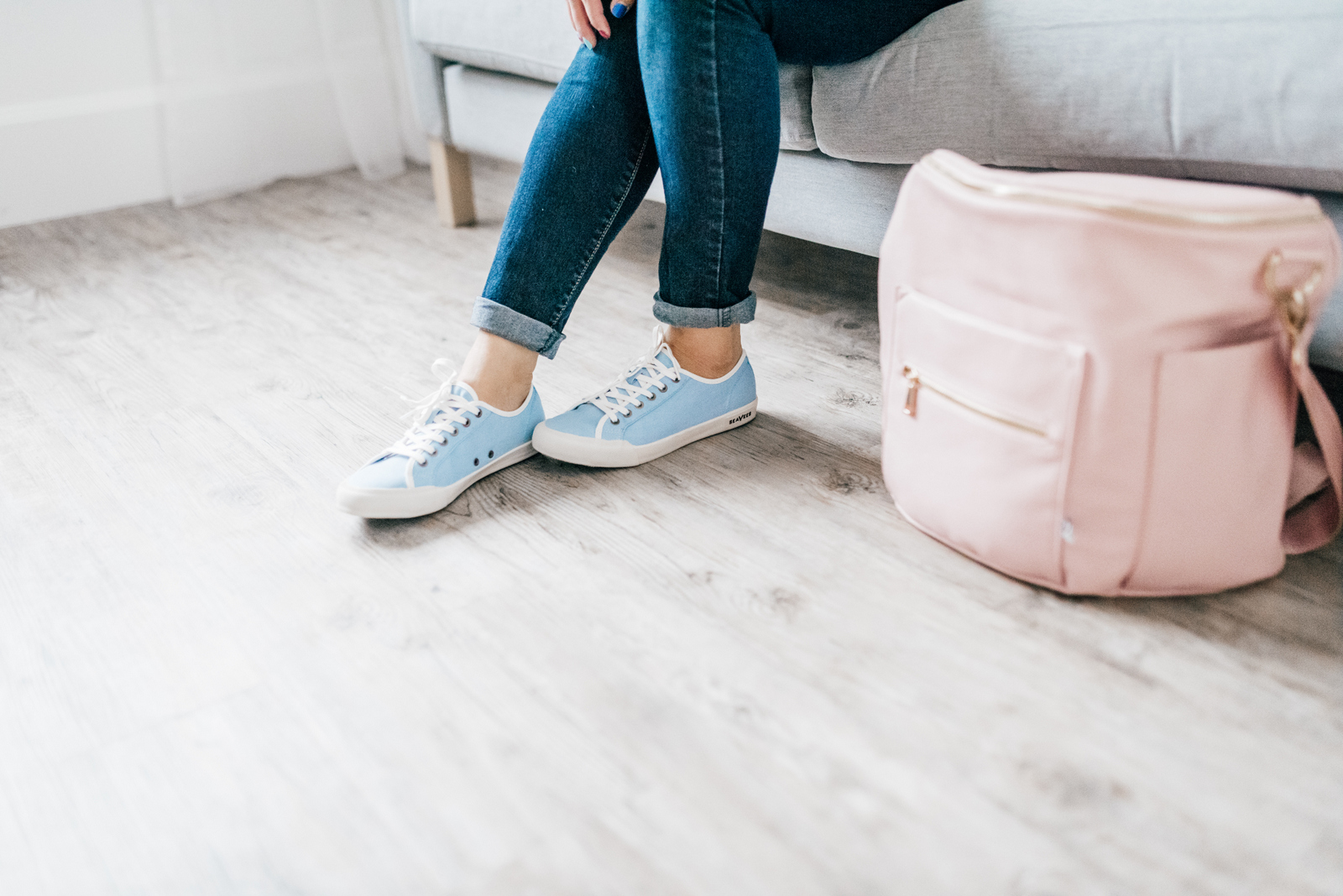 Photography by Paige Nicolle Photo
Overall, I was very very happy with my April box, and can't wait to get another already. 😉 What are your thoughts? Which ones would you have kept or returned??
If you are still looking for a Mother's Day gift, ladies, it's around the corner! I love the idea of getting your mama or any mama who just needs some love a Stitch Fix Gift Card! I love the option of just being able to select your amount, personalize your message and email it right to them!
Also, right now there is a Style In Bloom Mother's Day giveaway that Stitch Fix is having with TheBouqs Co! One winner will win (2) $1,000 Stitch Fix gift cards and (2) $650 Bouqs Co gift cards – a pair to keep, and a pair to gift! Enter the giveaway here from April 26 – May 3.
If you want to see my past Stitch Fix box, here was my Stitch Fix review for March!