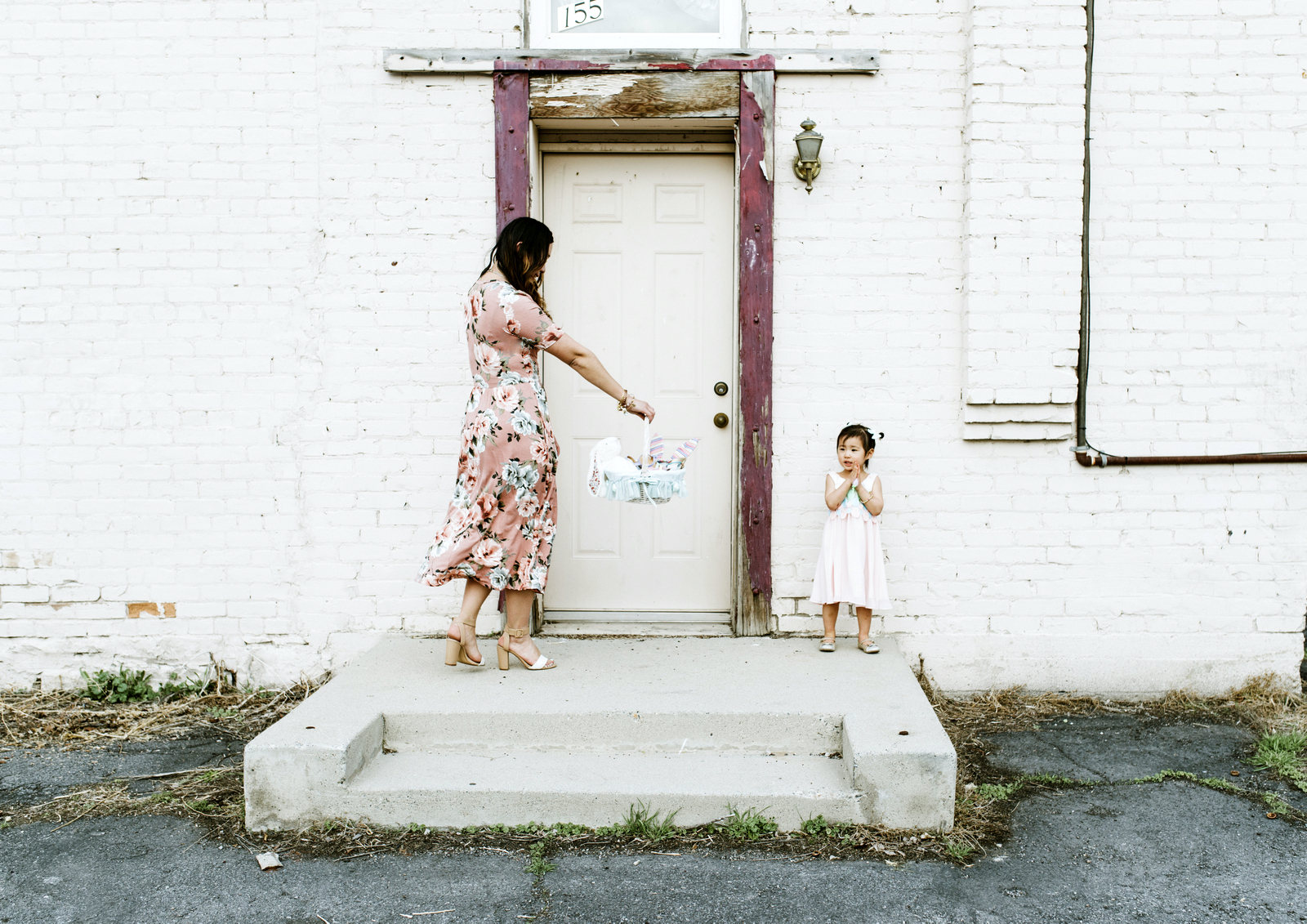 The girls of the Mamas and Minis Collective are back this month with some Easter inspiration! I can't tell you how I excited I am to take the kids on Easter egg hunts and give them Easter baskets full of gifts. I just like seeing their faces light up when finding new treasures (in eggs) and of course who doesn't love gifts!? For our outfits, I wanted to share a few Easter looks for you and your girl as well. I am wearing a pink floral dress from the new shop, Blush Lane and I just love how this dress hugs and moves! Vivian is wearing a dress from Kid's Dream, which is an adorable girl's special occasion dress and shoes shop!
Photography by Jill Collier
My outfit:
Dress: Blush Lane
Vivian's outfit:
Dress c/o Kid's Dream
Shop Easter Baskets:

Shop 9 Cute Easter Items To Fill Your Toddler Girls Easter Basket:
1. Sunglasses – As days are being filled with more sun, you'll need to protect your little ones eyes with some cute sunglasses. But seriously, I just think they are absolutely darling on girls as an accessory!
2. Bunny Ears – Well, I think this one is a given. Your doll will need a cute pair of bunny ears to wear for Easter! There are wire ones, rainbow ones, sparkly ones, you just need to get her a pair, OK?
3. Egg Stampers – These little stampers disguised as eggs are SO fun for toddlers. Vivian loves putting stamps all over her body, and her brother's too, HA!
4. Bubble Wands – These might be our favorite gift, bubbles are SO fun for playing with outside after dinner in the warmer weather. I just love seeing Vivian trying to blow the bubbles herself or popping the ones I blow!
5.Stuffed Bunny – I have to say, Vivian probably has way too many stuffed animal bunnies… and rotates sleeping with a different one every night, but this one here is just so darn cute!
6. Purse – Vivian is OBSESSED with purses and I don't know where she gets it from, hmmmmmm.
7. Spring Sandals – I have been stocking up on sandals of different colors and styles in Vivian's size, because unfortunately she already grew out of all of last year's!
8. Egg Puzzle Toy – This is another great toy for your girls' Easter basket, but mostly because it uses find motor skills and is educational.
9. Flash Cards – And continuing with the educational theme, these alphabet flash cards are so perfect for 2-3 year olds who are learning their alphabet!
What do you include in your girls Easter basket? I'd love to hear!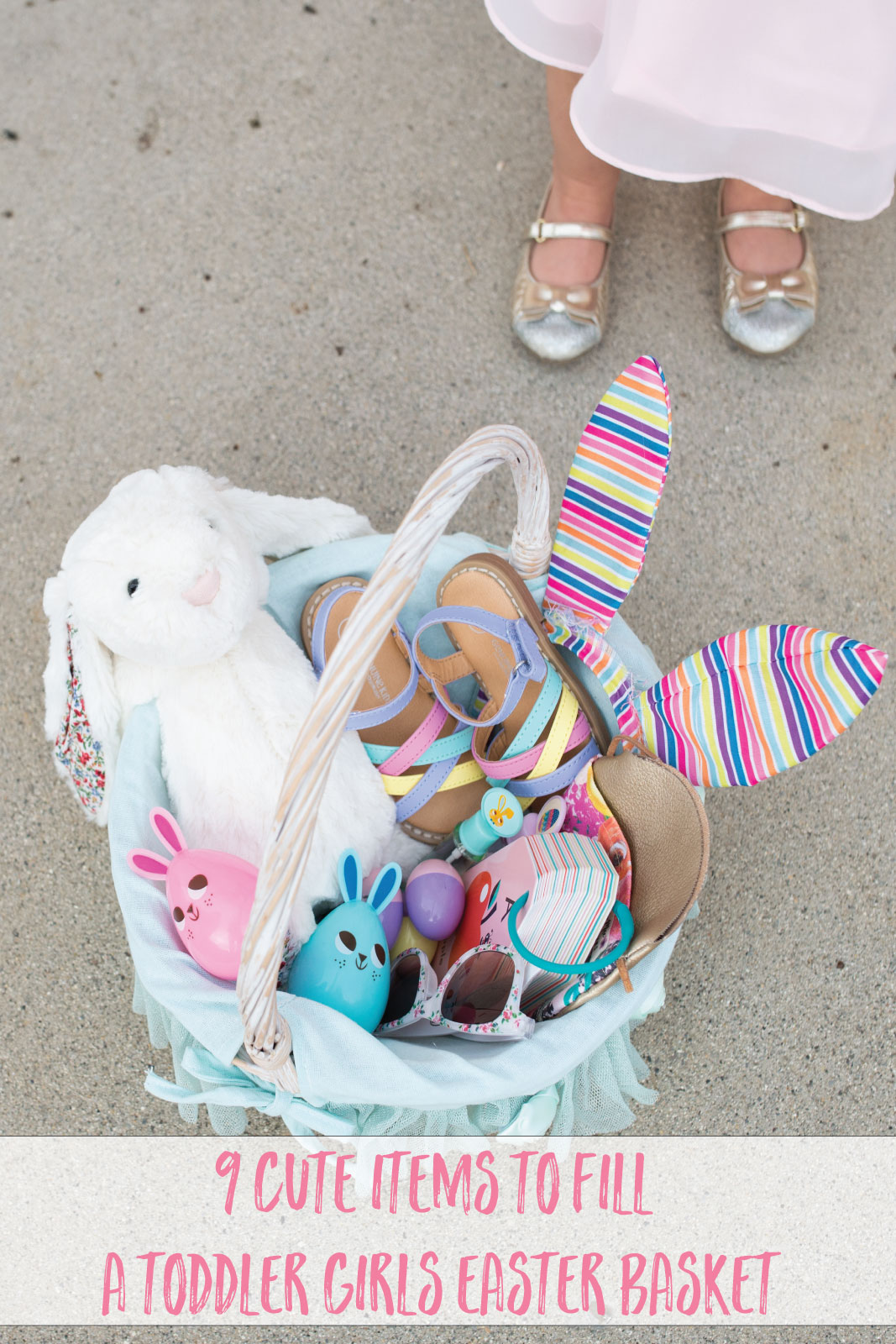 Make sure you stop by and visit the other ladies of the Mamas & Minis Collective, Lipgloss & Crayons, Walking In Memphis In High Heels and Chasing Davies to see their Easter related posts!