This Easter Outfits for girls post is sponsored by Walmart.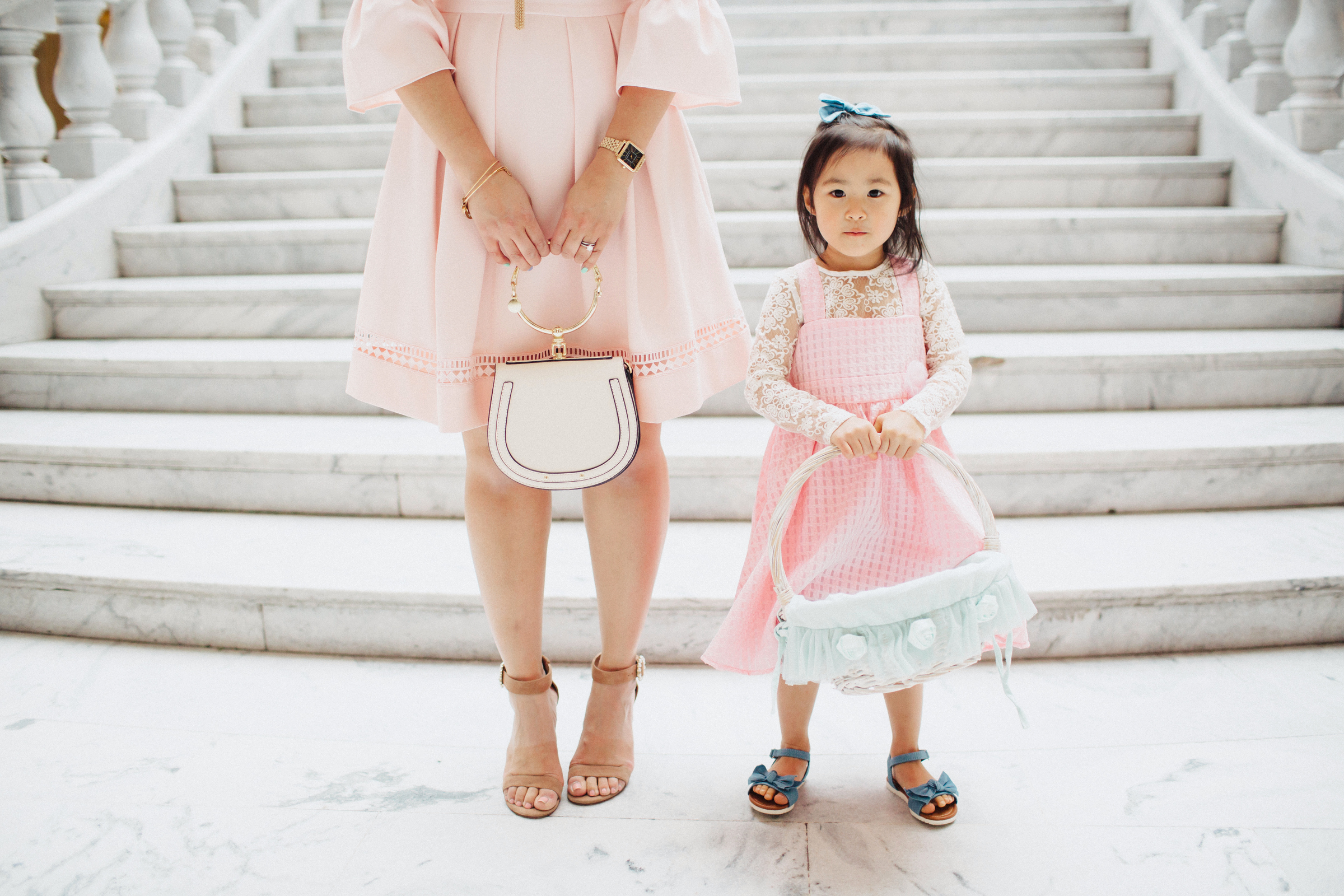 It's so crazy to think how fast this year has already flown by. Easter and Spring time weather are slowly upon us and I'm so excited to be wearing pastel colors again. I absolutely adore pastels for me and especially for my 3 year old daughter, Vivian. Sometimes there's just so many places to shop for girl's clothing that it can be overwhelming. I love Vivian's wardrobe to be filled with a mix of affordable + some designer pieces and one place that I like to look for toddler girl clothing is walmart.com.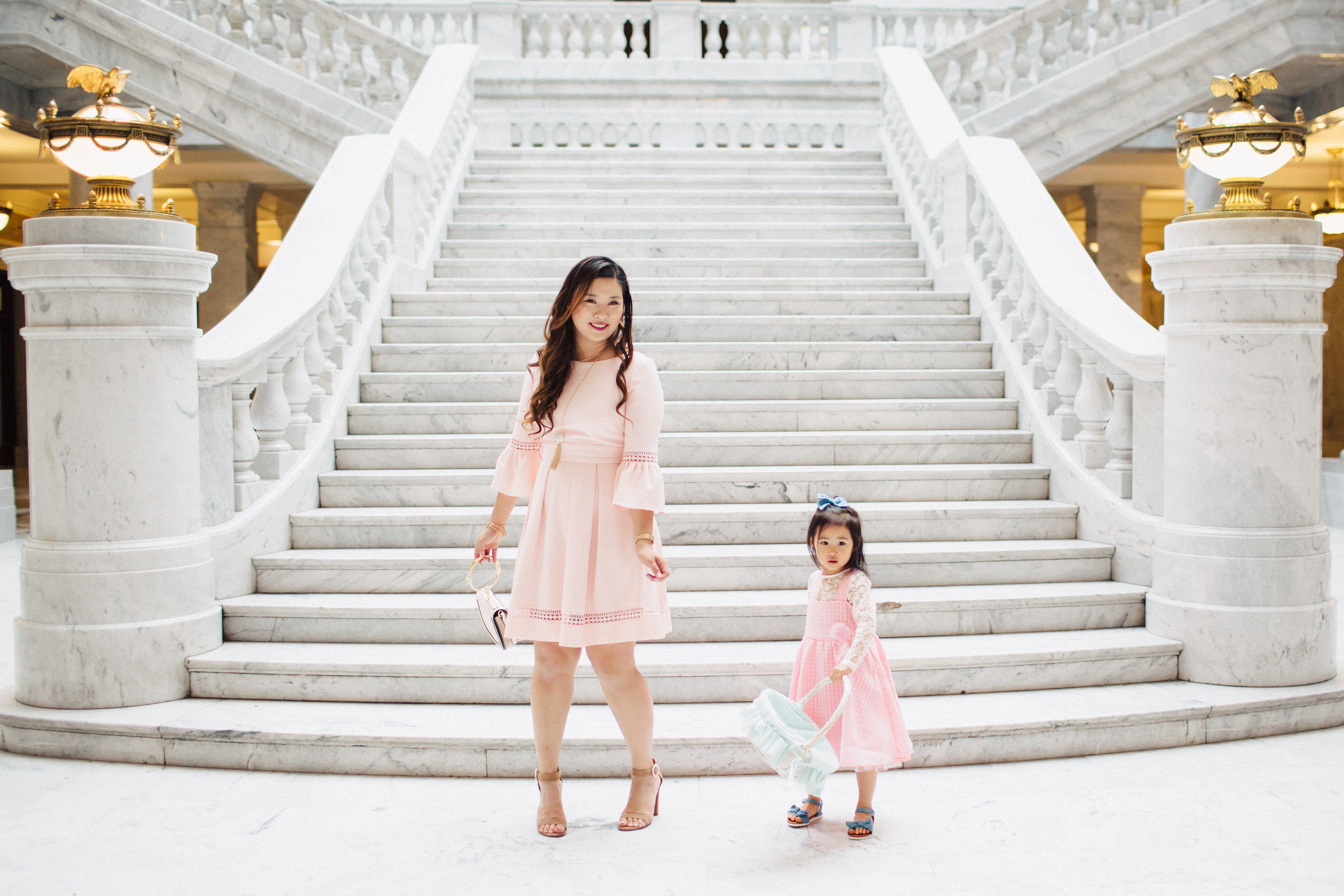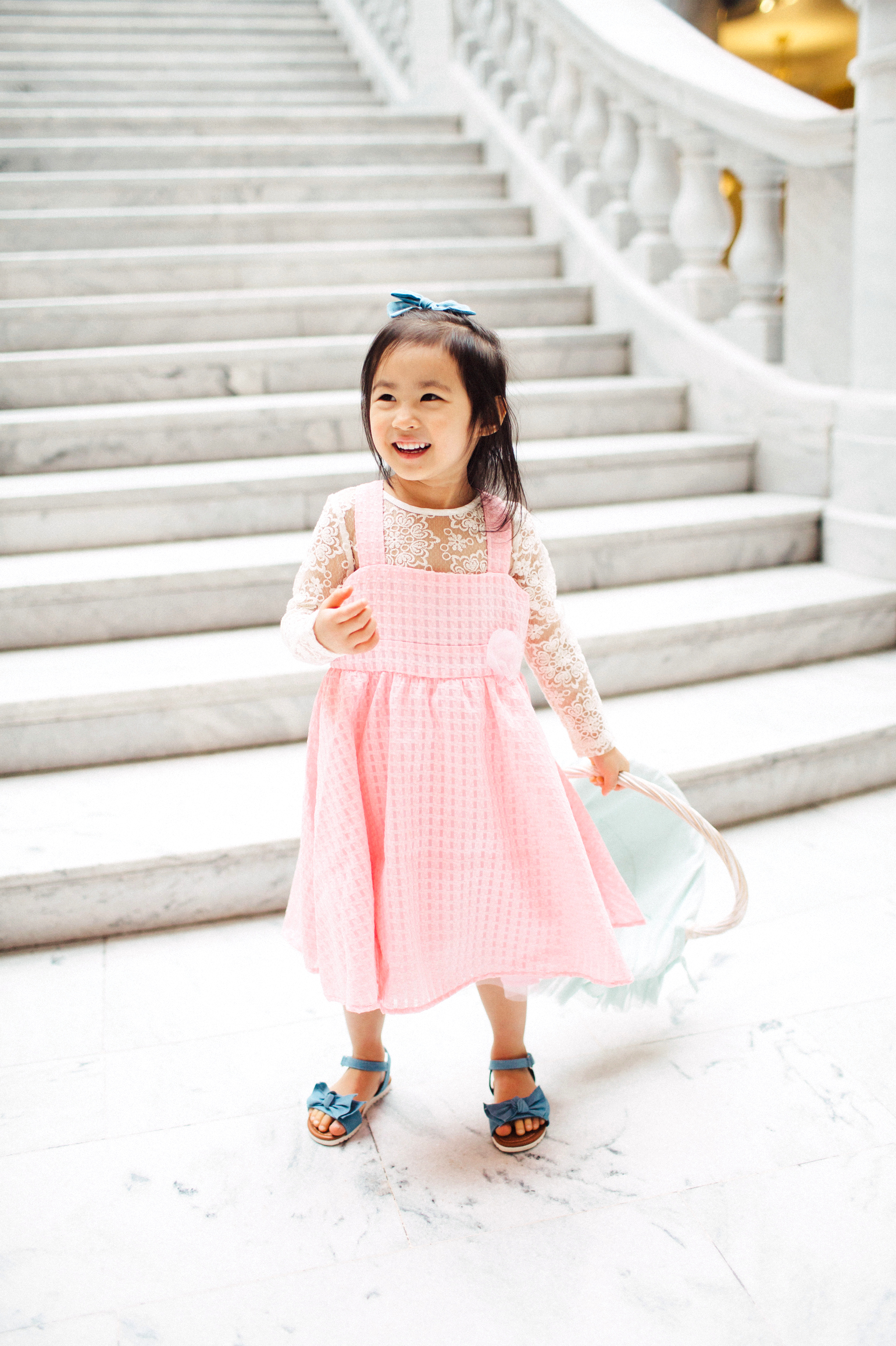 Vivian's pink dress is a classic pink dress that one of the most perfect Easter outfits for girls! It's got a little flower in front and a cross-back detail on back and flows so nicely when she is on the move (which is pretty much all the time). I paired it with some ADORABLE chambray bow sandals that I am absolutely obsessed with and only wish I had a similar pair for myself so we could have upped our Mommy and me matching game!! The great thing about both of these products is that they are 2-Day Shipping so you can get them shipped to your house pretty quickly.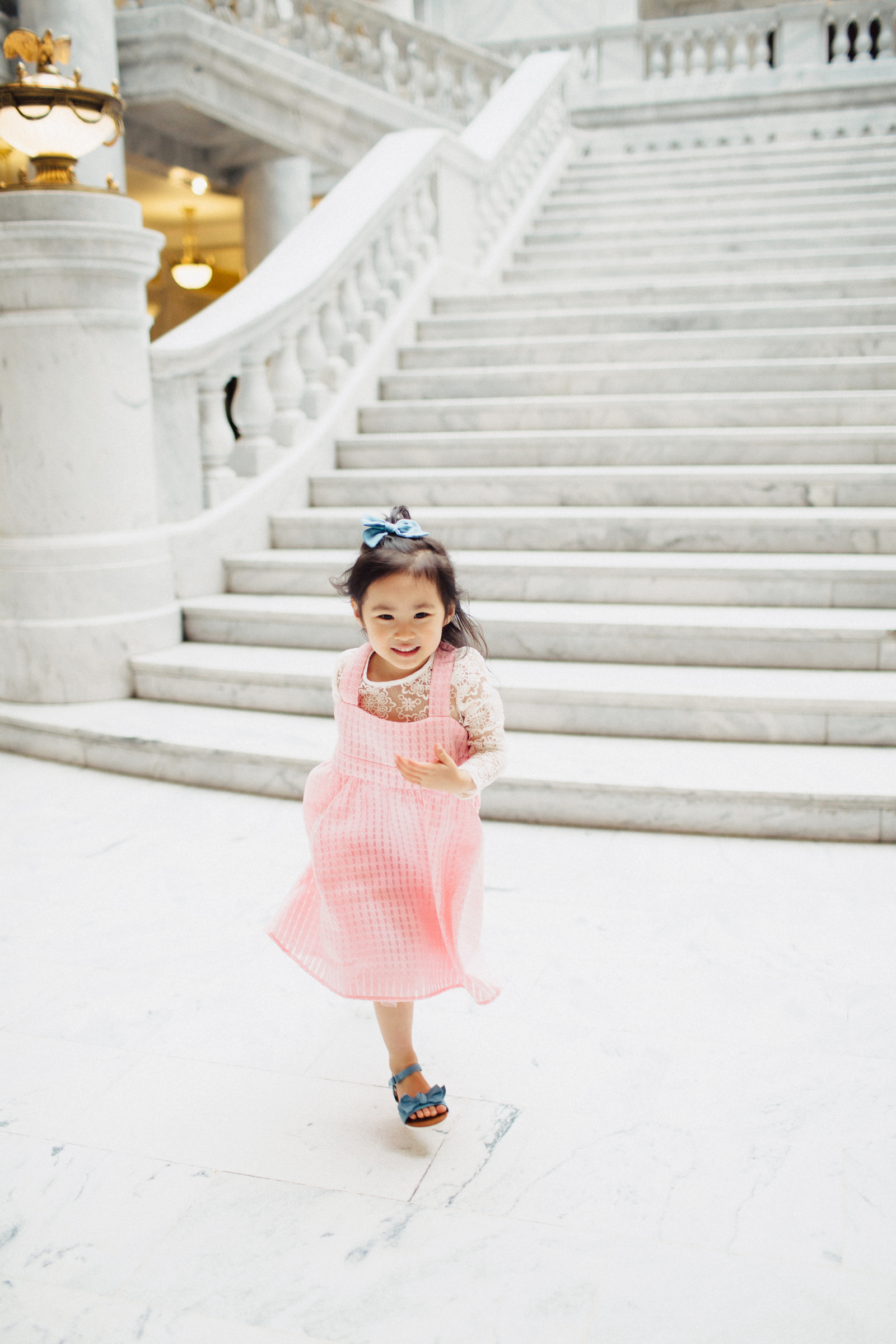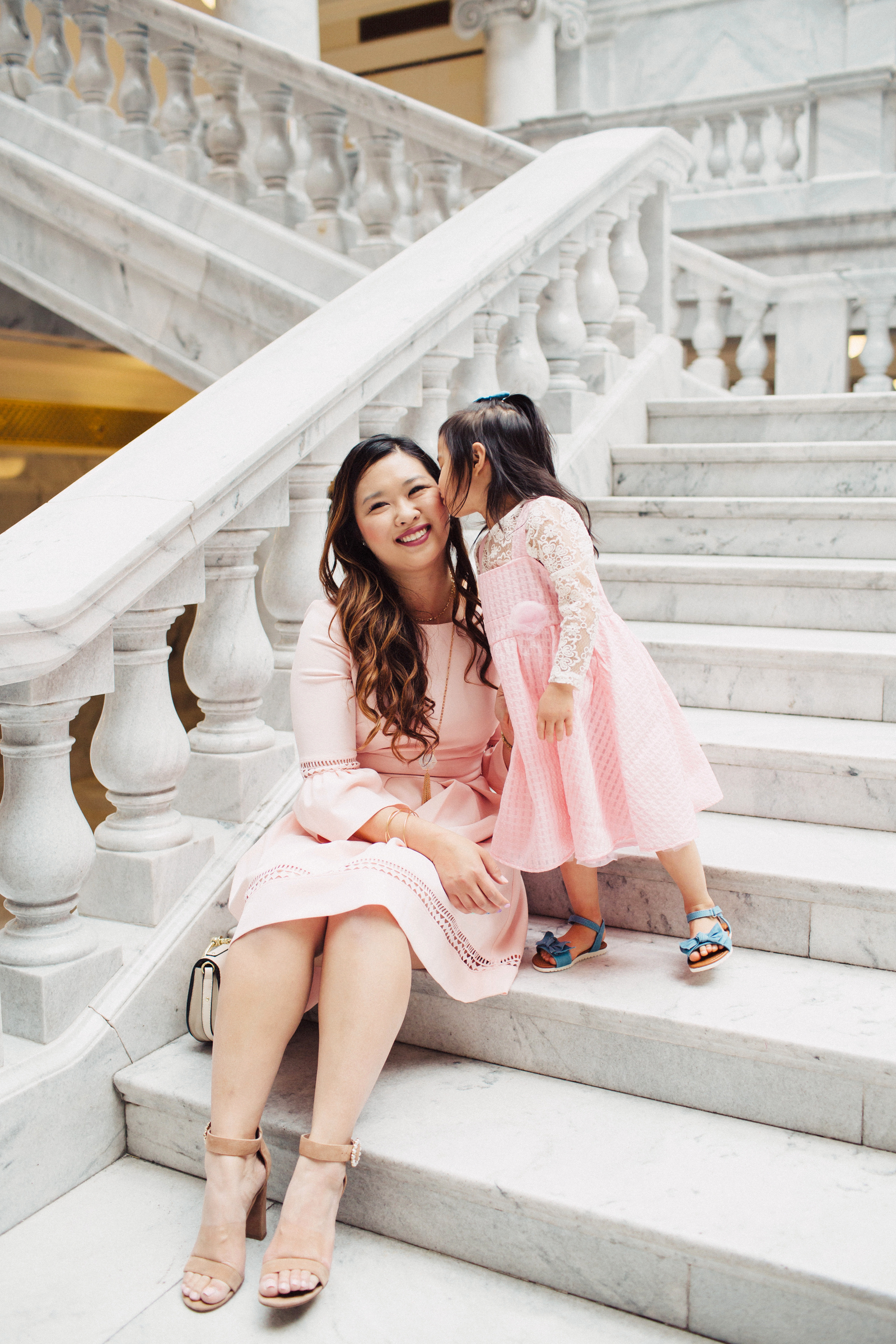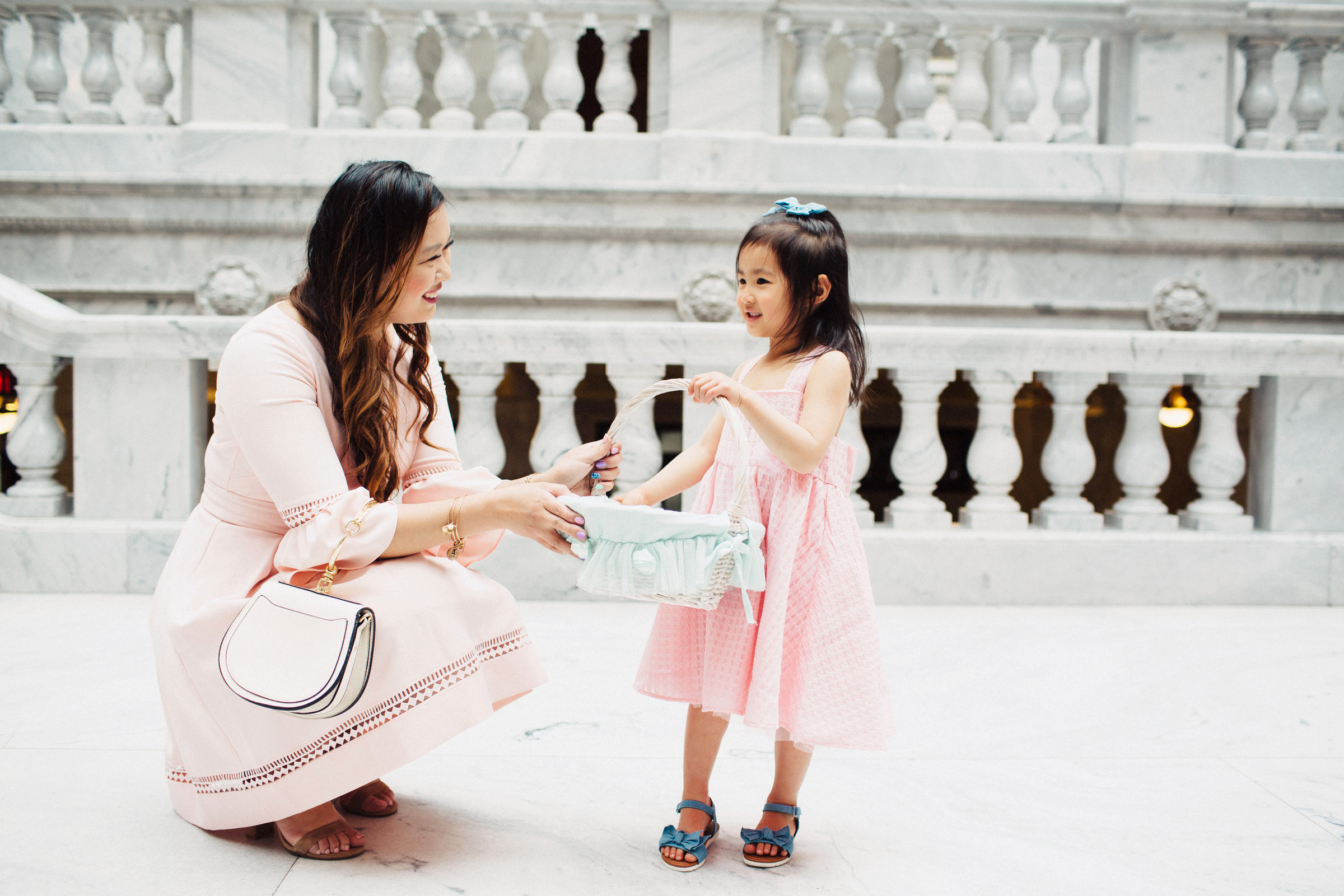 Photography by The High Pines
Have you started thinking about your Easter outfit for girls yet? I also love this pastel striped dress, glitter sandals, dress pumps, and even these pink denim shortalls would be PERFECT for Easter egg hunts!
Shop this East Outfits for Girls post: