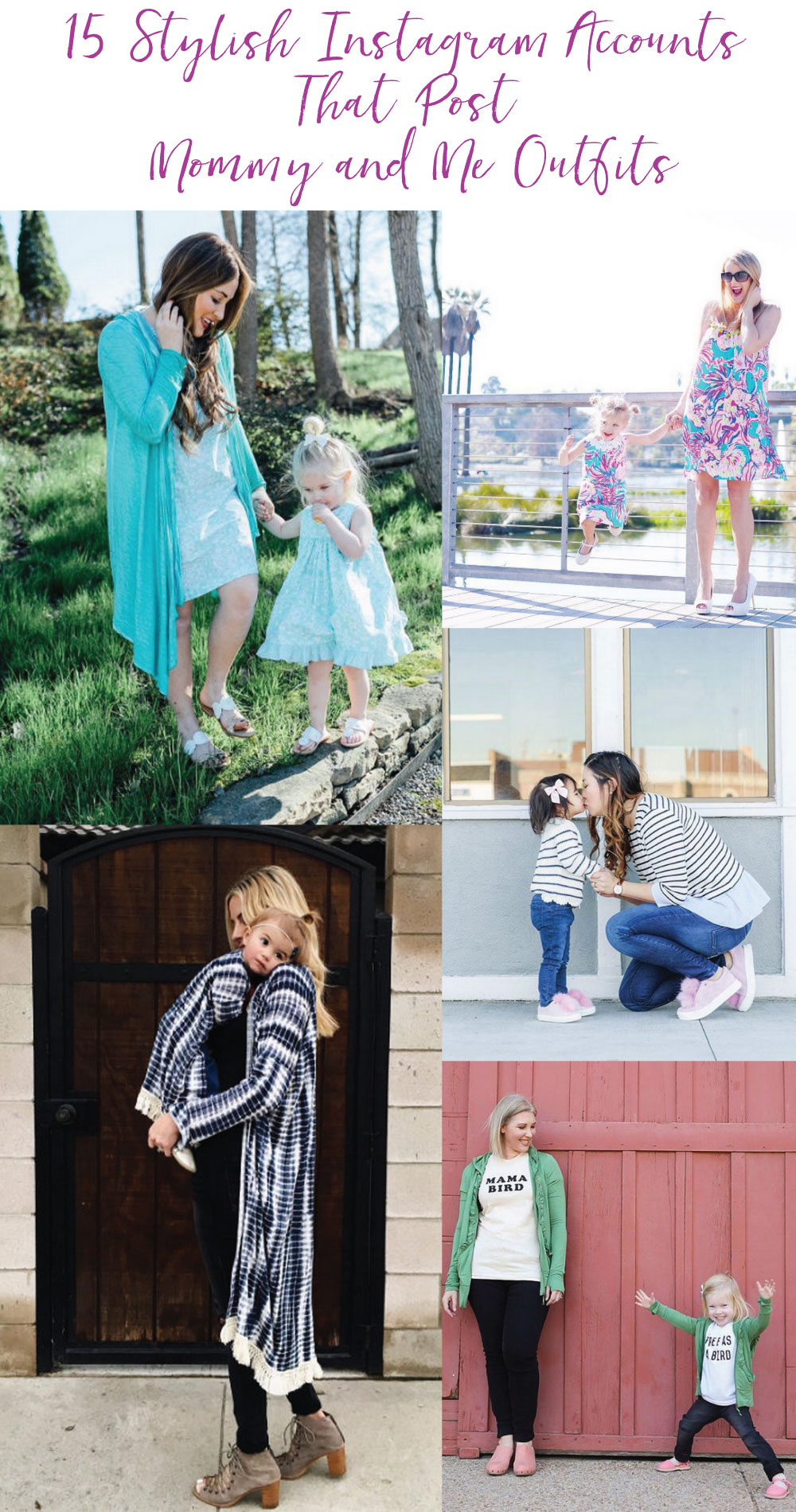 There is not question that posting mommy and me outfits is like probably my favorite thing in the world to do in terms of fashion. I love finding brands that make items for women and kids, but not only that, sometimes it's fun to find those pieces from separate stores and put outfits together myself! Seriously though, it's the cutest thing EVER seeing Vivian's little 2 year old face light up when she gets to "match with Mommy". Sometimes though, if I forget accessories or a bag for her, she just steals mine, and I guessss I am OK with that. 😉
I love continually being inspired by others who post Mommy and me outfits as well and would love to support and show them off too! I've found 15 of my favorite accounts (ha yes, including mine) that occasionally share perfectly matching and coordinated outfits of fashionable moms and their little (some big) girls! I hope to continue to match with Vivian for as long as she lets me do it! I know that with Mother's Day coming up especially, there will be more of a push to find these types of outfits. I also plan to do a round up later of a few of my favorite places to get twinning Mommy and me pieces from – so stay tuned!!
Are there any other Instagram accounts that do Mommy and me outfits photos that I missed here? I want to know what some of your favorites are?
Save