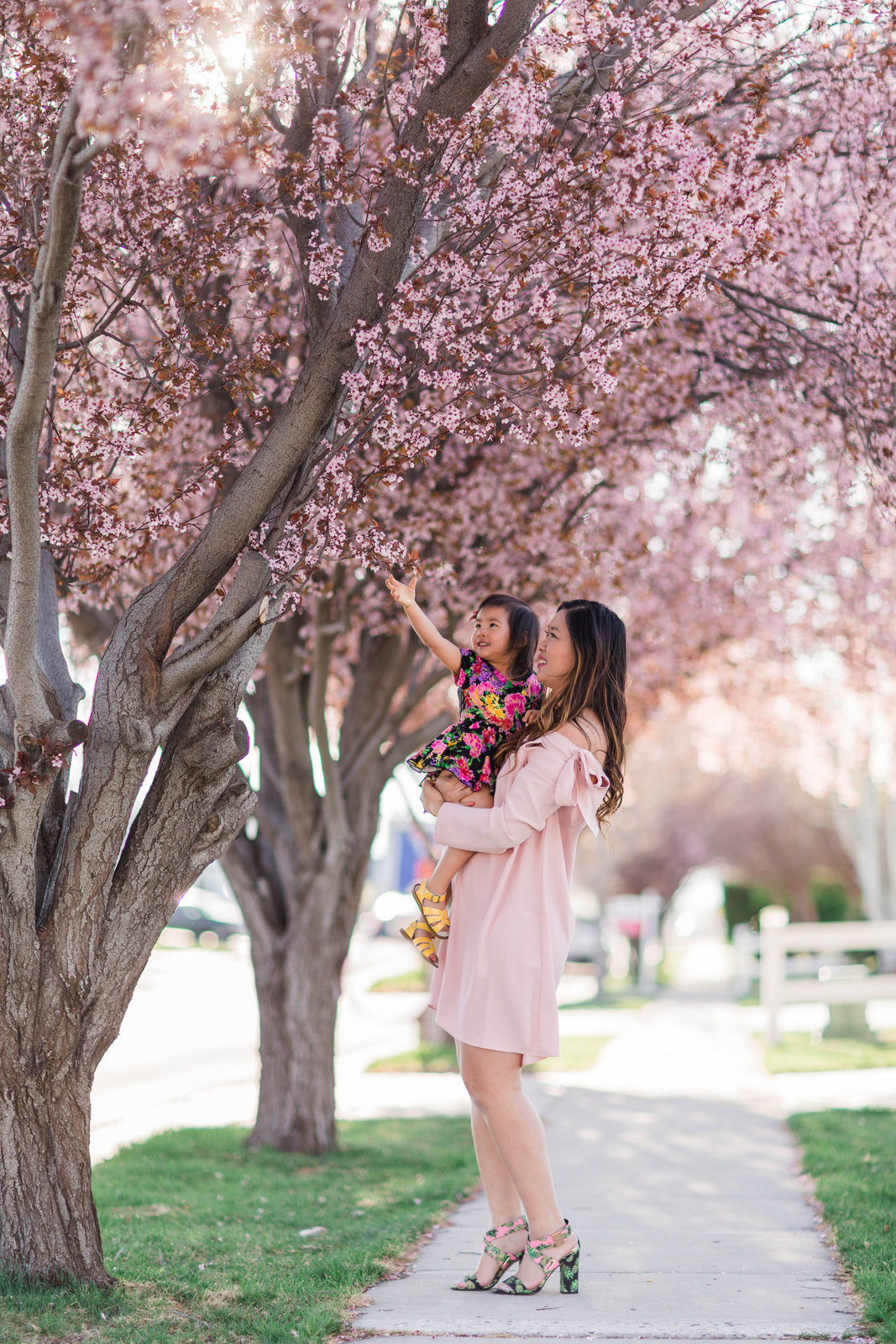 You guys, before I get into major sale details, can we just take a moment to talk about this photo session? It was captured by my girl Shailynn and I think I need to frame it. The beautiful Spring blossoms are to die for right now and this picture is perfect! Vivian's floral dress is from Little Minis, a girls brand that has the CUTEST dresses ever, yet can prove hard to find because there is so much demand!! I am such a sucker for florals and it sure was love at first sight with this floral print. For me, I decided to go with a pink dress (with the cutest shoulder tie details) and my pineapple shoes – we are channeling all the Spring/Summer vibes here, even though we literally got dumped on with snow here in Utah the other day, how crazy is that!? Anyhow, hopefully that is the last snow for a LONG while!!!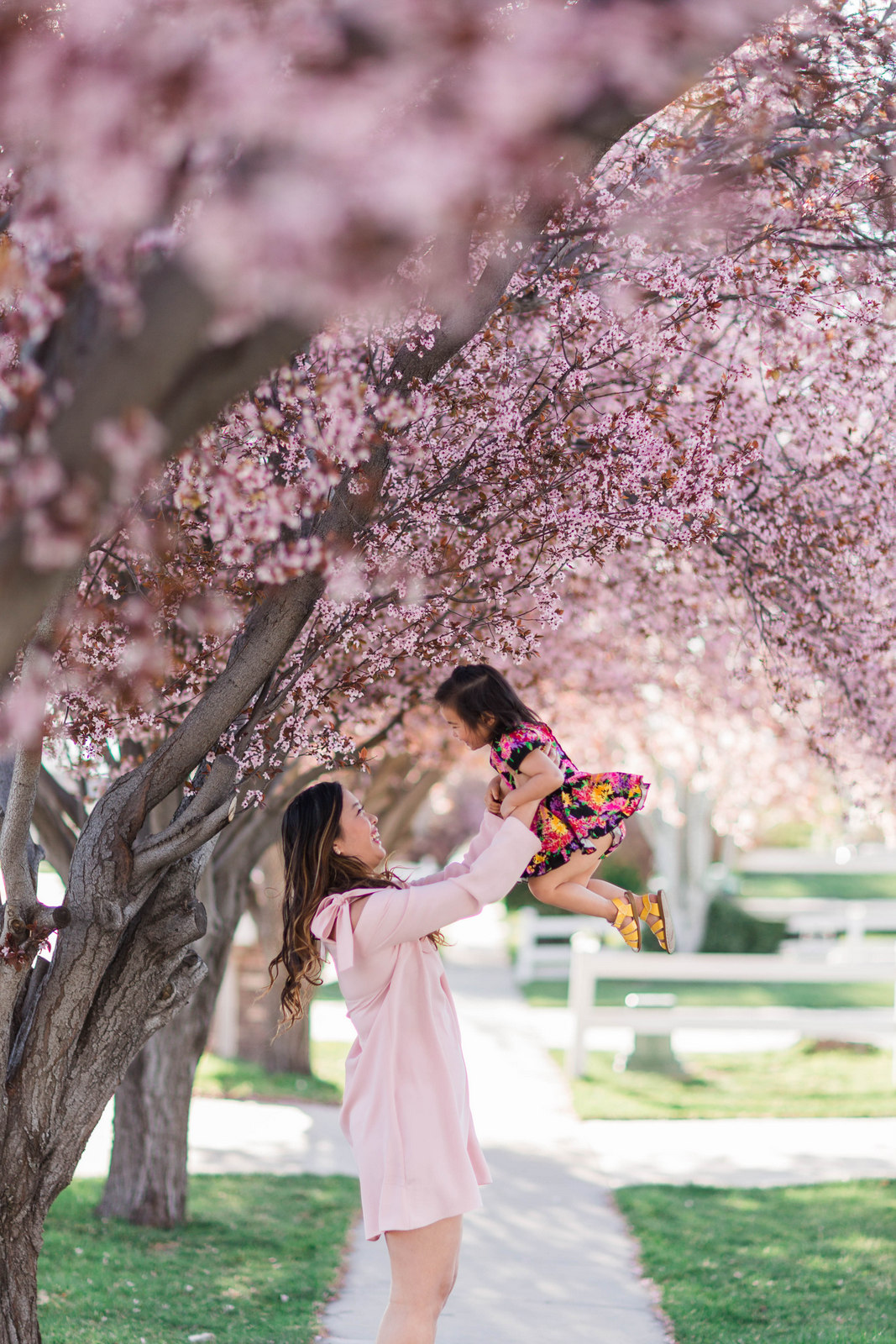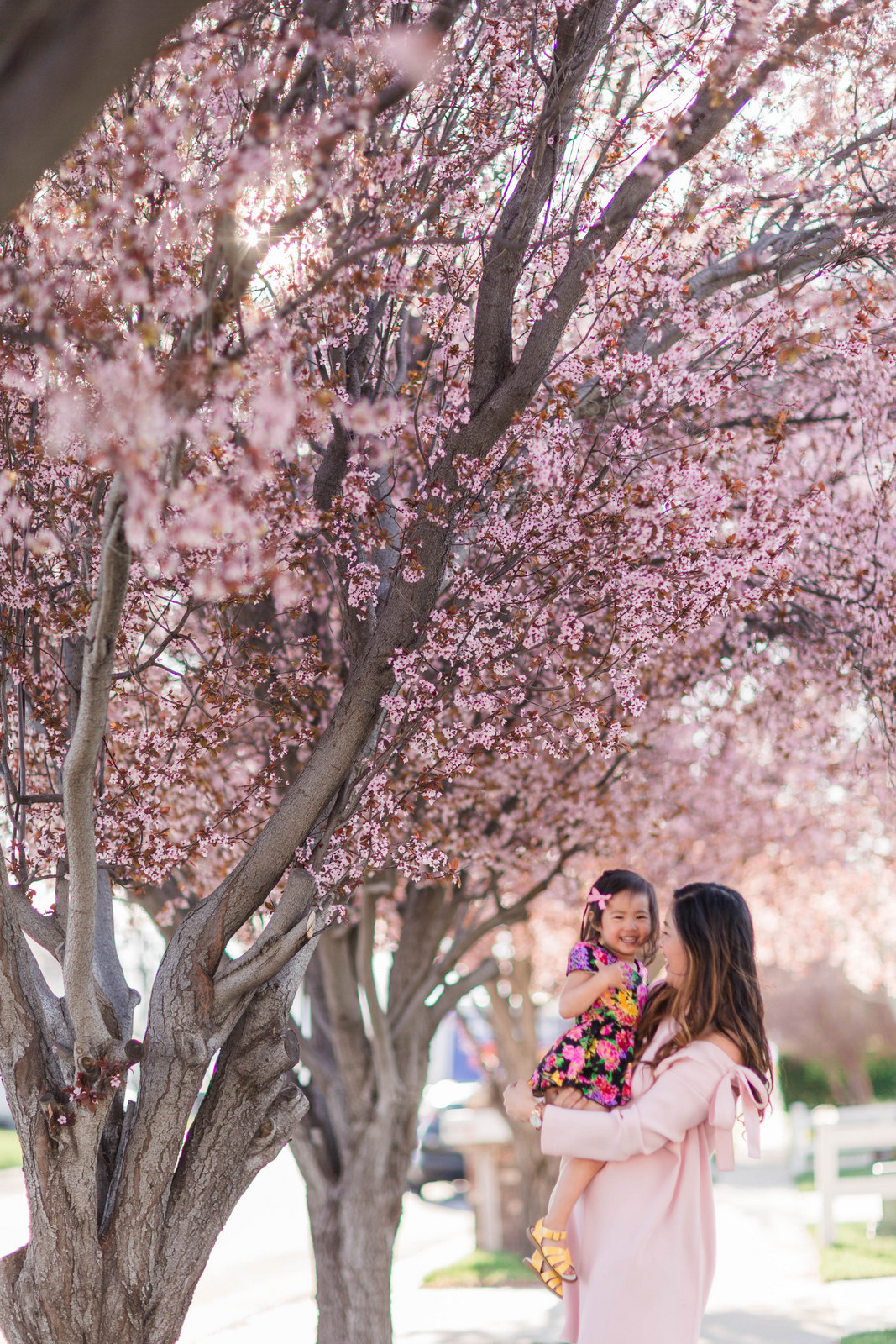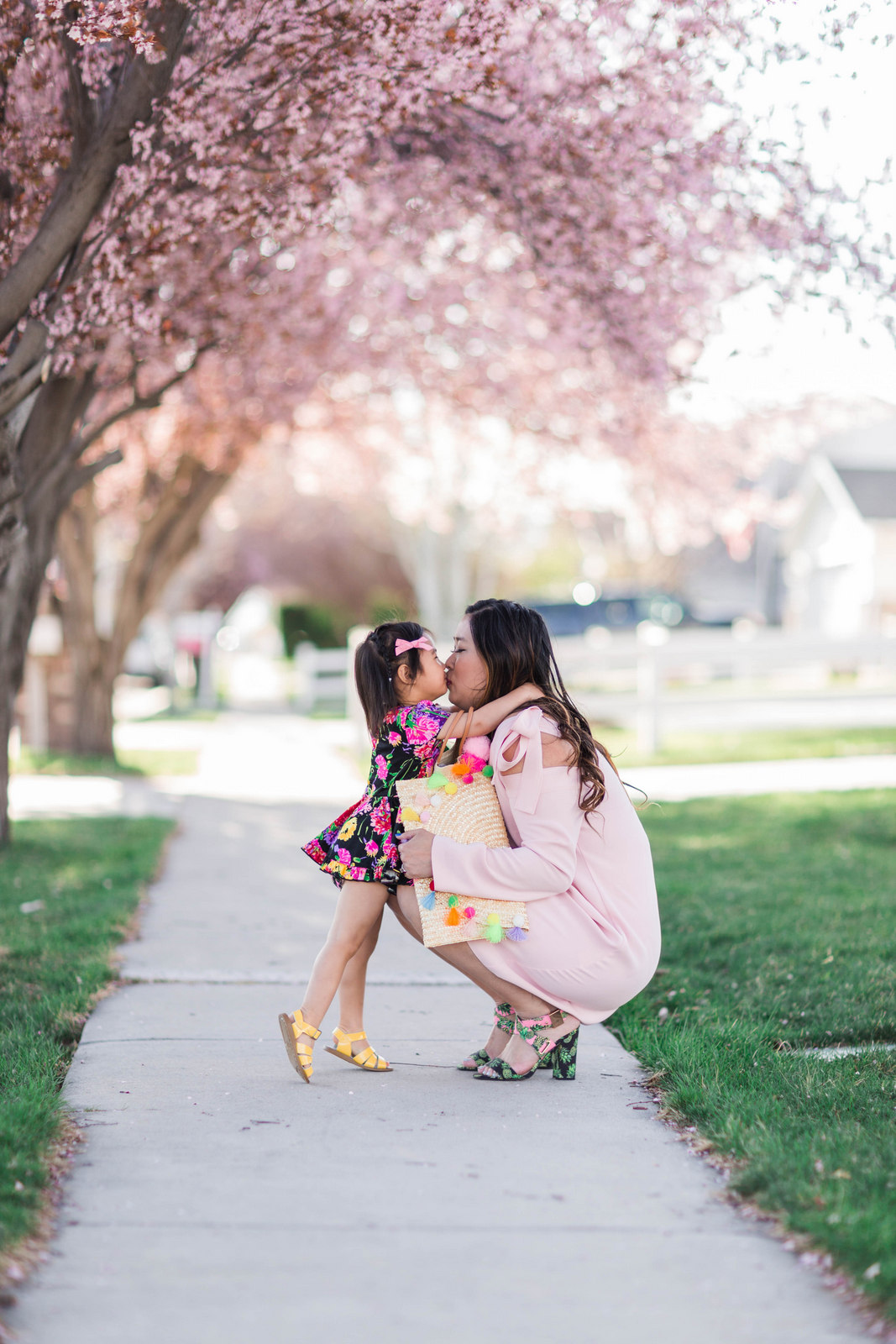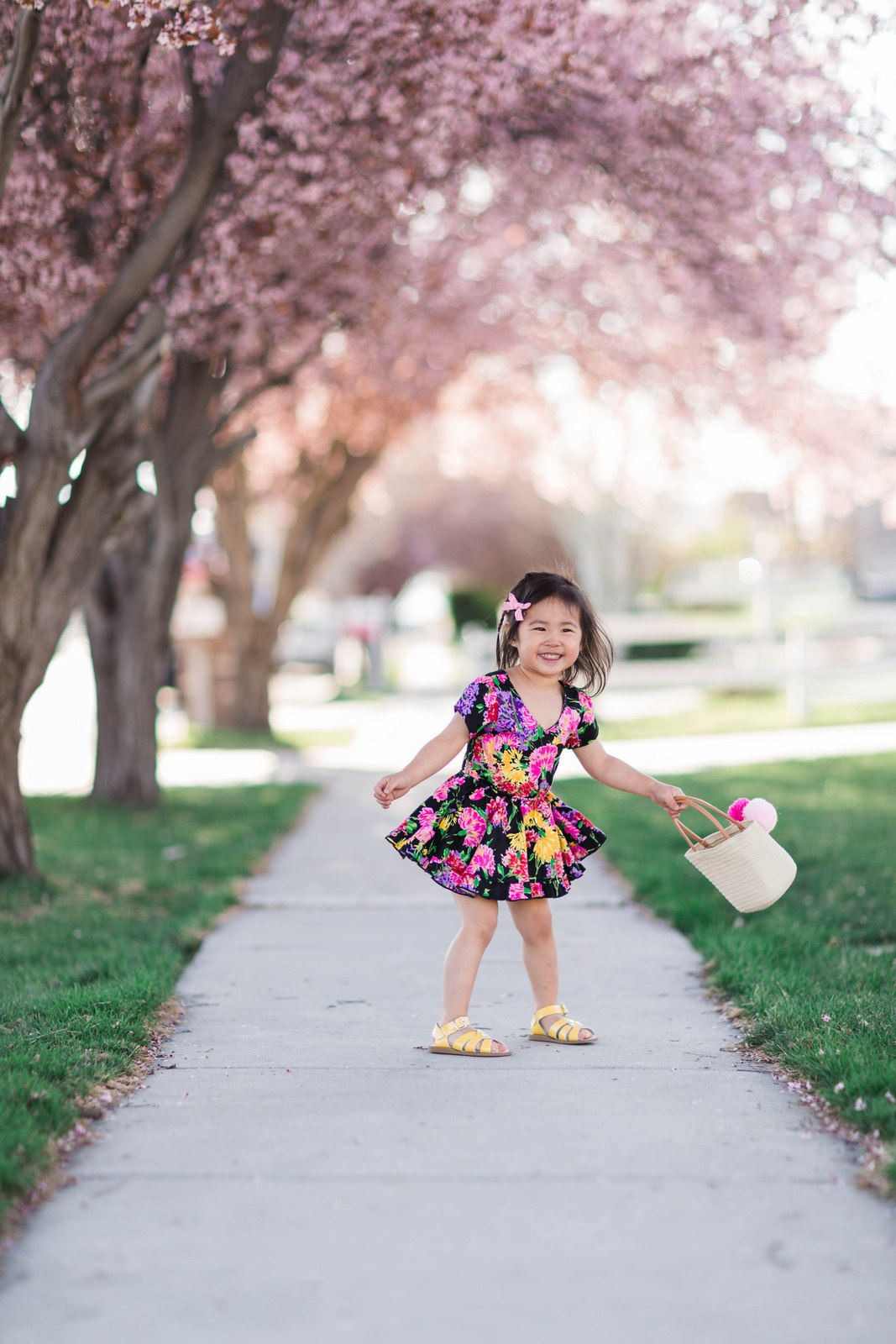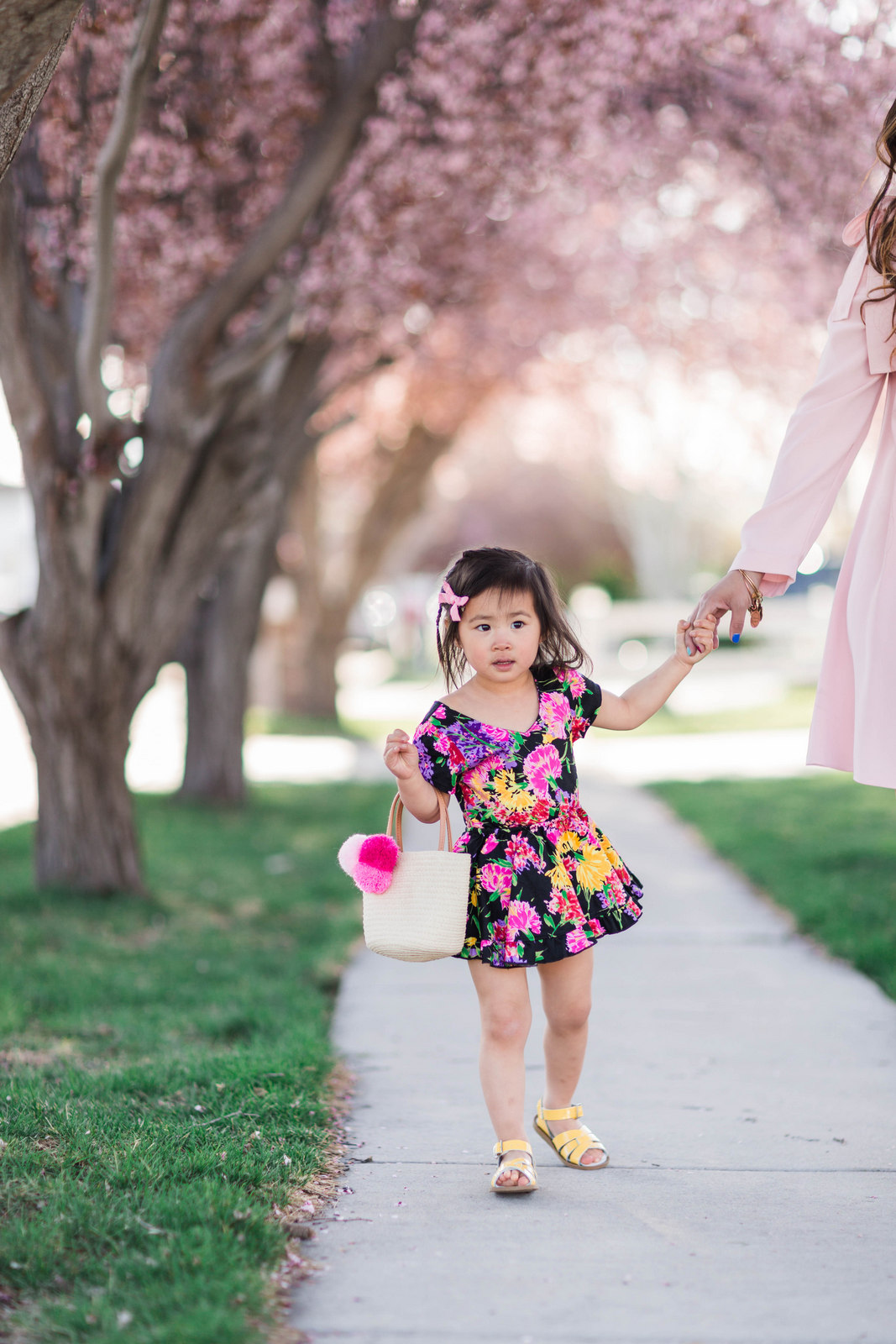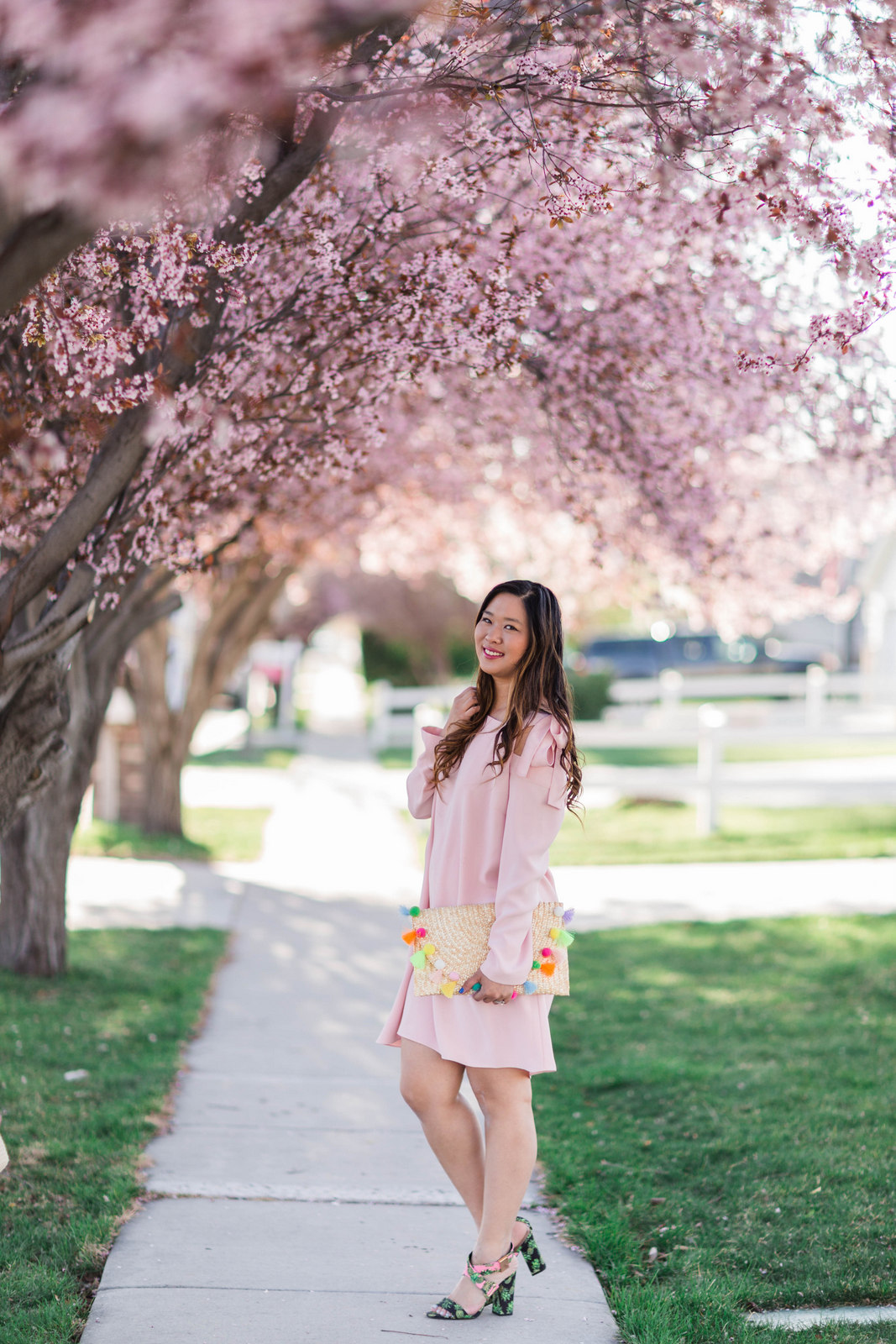 Photography by Shailynn Photography
And guess what friends? It's that time again for a MAJOR Shopbop sale announcement!! If you haven't heard of this site before, well they carry some amazing designers and the cutest fashions. And this sale is just too good to pass up! The sale will begins Tuesday April 11th at 7:18AM Eastern Time (New York) and will last through 11:59PM Pacific Time (Los Angeles) Friday 4/14.
And since Mother's Day is coming up, I've rounded up some the unique and stylish gifts for mom for you!!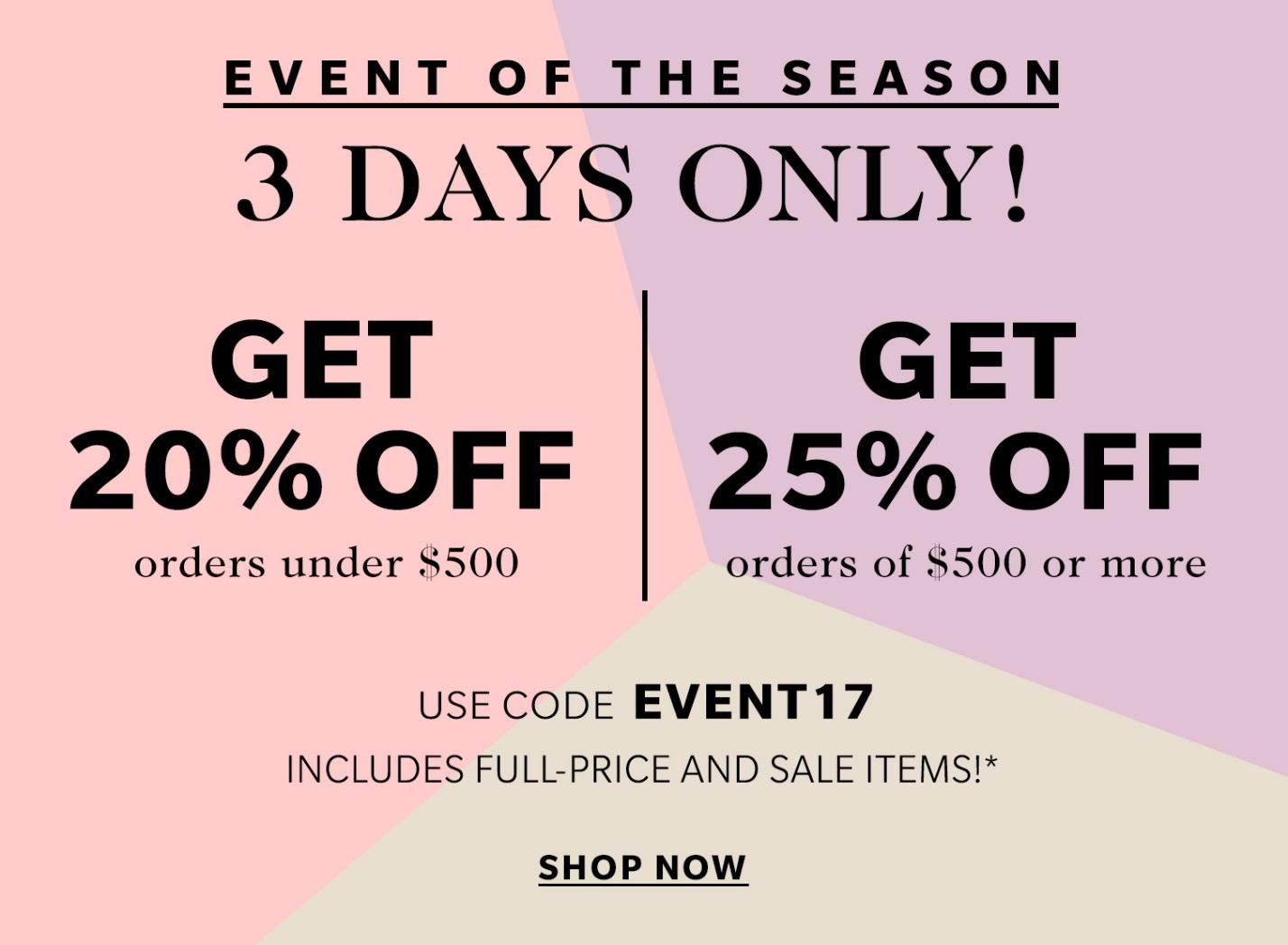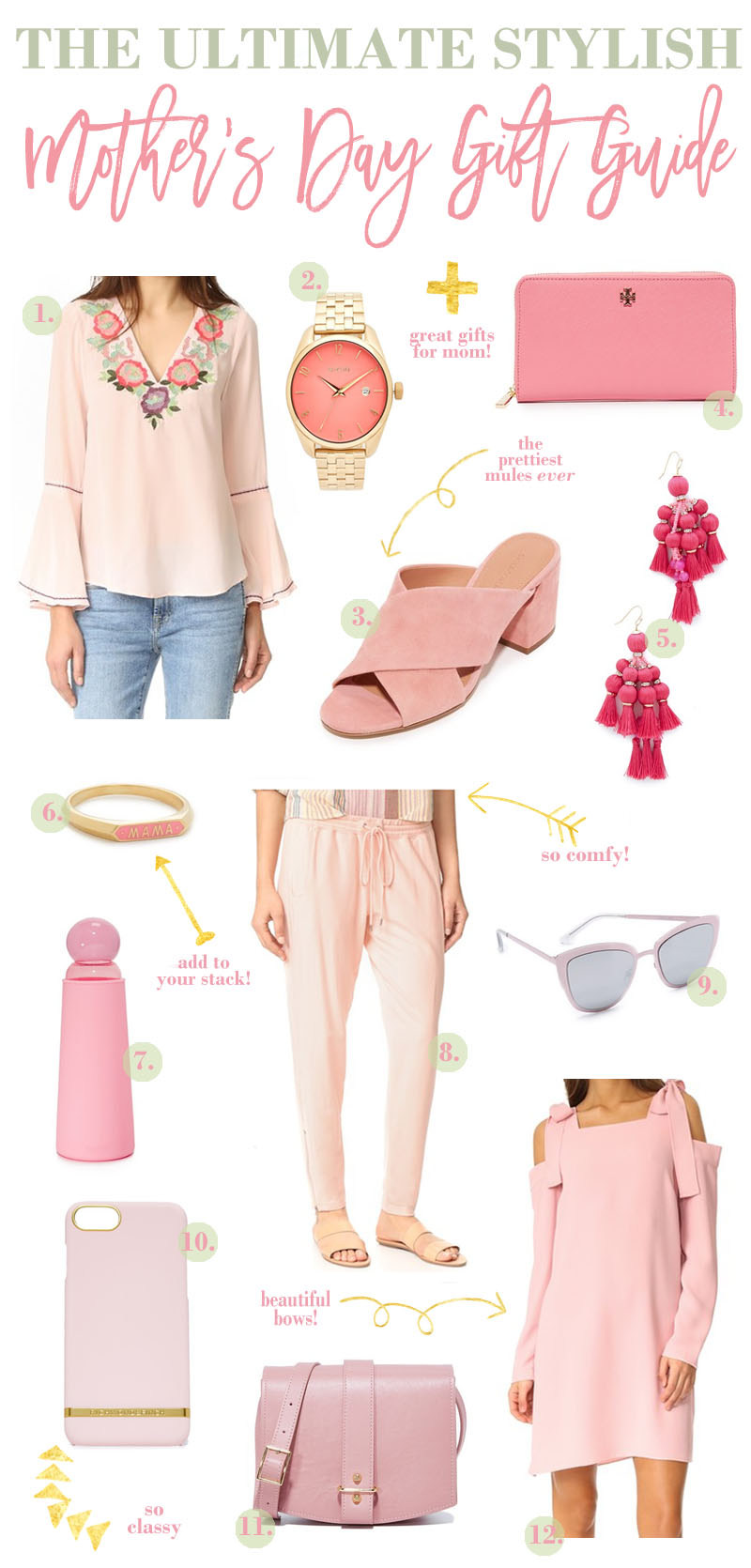 1. Floral Embroidery Top
2. Watch
3. Mule Sandals
4. Wallet
5. Earrings
6. Mama Ring
7. Water Bottle
8. Comfy Joggers
9. Sunglasses
10. Phone Case
11. Purse
12. Tie Dress
Save
Save
Save
Save
Save