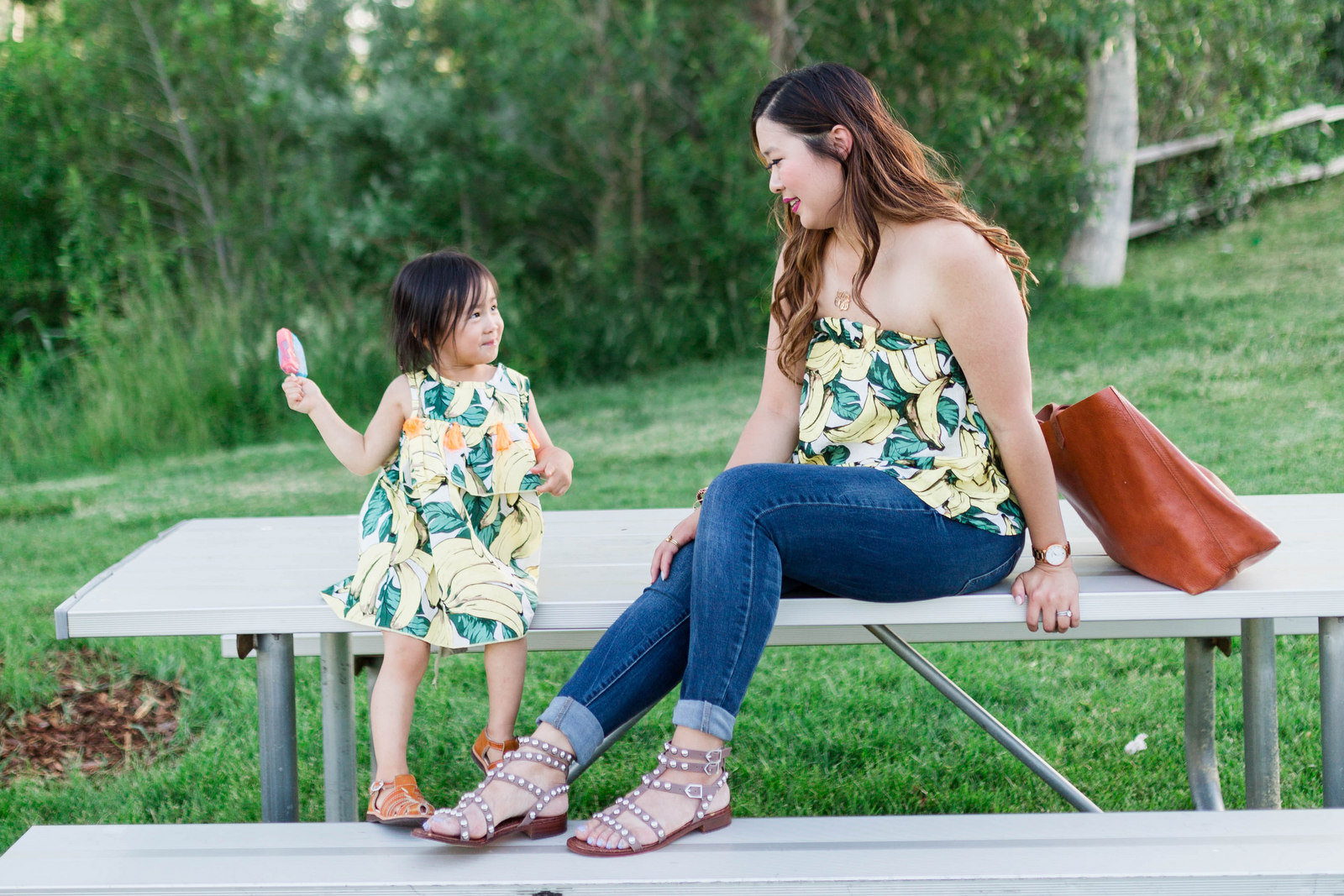 I really hope your wallets are READY because this week we have Amazon Prime Day going on as well as the start of the Nordstrom Sale!! These are great times to stock up on essentials for fall fashion, kid's fashion, home, accessories, EVERYTHING! Think about upcoming birthdays, holidays, baby showers… and stock up while things are ON SALE!
Amazon Prime begins on 7/10 at 6PM PST / 7PM MST / 8PM CST / 9PM PST and runs for 30 HOURS STRAIGHT! If you are a mom, I've shared a list of great items for mamas that will be on sale during Prime time! And in this post, I'm sharing the BEST IN WOMEN'S AMAZON FASHION UNDER $100!! Keep reading for my list!!
Photography by Shailynn Photography
My outfit:
Top: SheIn (it's actually a skirt, size up if you want to wear as skirt)
Jeans: Target
Shoes: Amazon
Bag: Madewell
Vivian's outfit:
Dress: Potato Bug Shop (or here)
Shoes: Adelisa & Co.
The following items are my picks for some adorable Amazon fashion finds for under $100. SOME of these items are part of the Amazon Prime Day deals, while others are not. But anything for $100 is always a good deal, am I right?!?! 😉 Remember, if you want to take advantage of Amazon Prime Day Deals, you must be an Amazon Prime Member and you can SIGN UP HERE!

1. White Slip On Slippers
2. White Scalloped Hem Shorts
3. Striped Tassel Romper
4. Rose Gold Bracelet Cuff
5. White Bell Sleeve Lace Dress
6. Blue Flutter Sleeve Top
7. Pineapple Bag
8. Striped Jumpsuit
9. Striped Flutter Sleeve Top
10. Navy Dot Long Maxi Dress
11. Bamboo Summer Tote
12. Berry Off The Shoulder Dress
13. Floral Maxi Dress
14. Pink Strappy Sandals
15. Rose Gold Sunglasses
16. Stud Gladiator Sandals (seen in above photos)
17. Gingham Cold Shoulder Dress
18. Gingham Knot Slide Sandals
19. Bohemian Off The Shoulder Tunic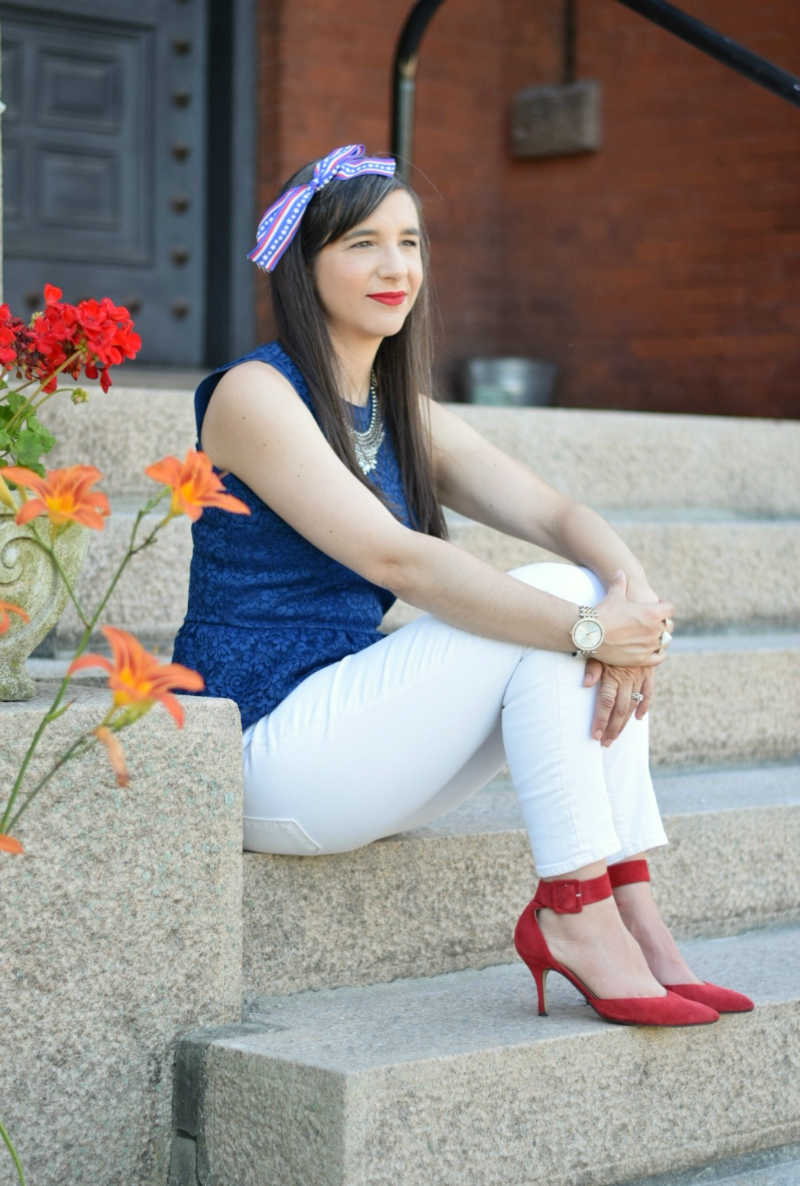 Last week's most clicked link for On Trend Tuesdays Linkup with Cute & Little and I is Virginia of More to Mrs. E with an adorable patriotic look!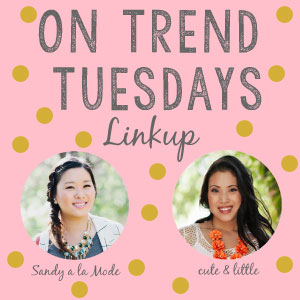 Save
Save