Can you believe that in just over 2 months, my Austin will be going to kindergarten!?!? Well,the meaning of back to school is a different one for us, because my kids go to school (daycare) year round actually since me and Marvin both work. But I know that their Summer program is light and they aren't as active as they would be in the actual school year. If you haven't started thinking about back to school clothing and must have shoes for your kids, well it's coming up fast! Admittedly, my kids do have a bit of a different wardrobe between school clothes and weekend/dress up/photoshoot clothes! Generally for school, comfort is key. I know that they are active, eating, taking naps, and running around – so I need to make sure that their shoes don't give them blisters, their clothes are soft enough for nap, but durable enough for playground play!
We absolutely love the selection of boys and girls must have shoes from KidsShoes.com for back to school. They've got so many styles that look like mini adult styles, which is totally the way I like to dress my kiddos (you should know that by now)!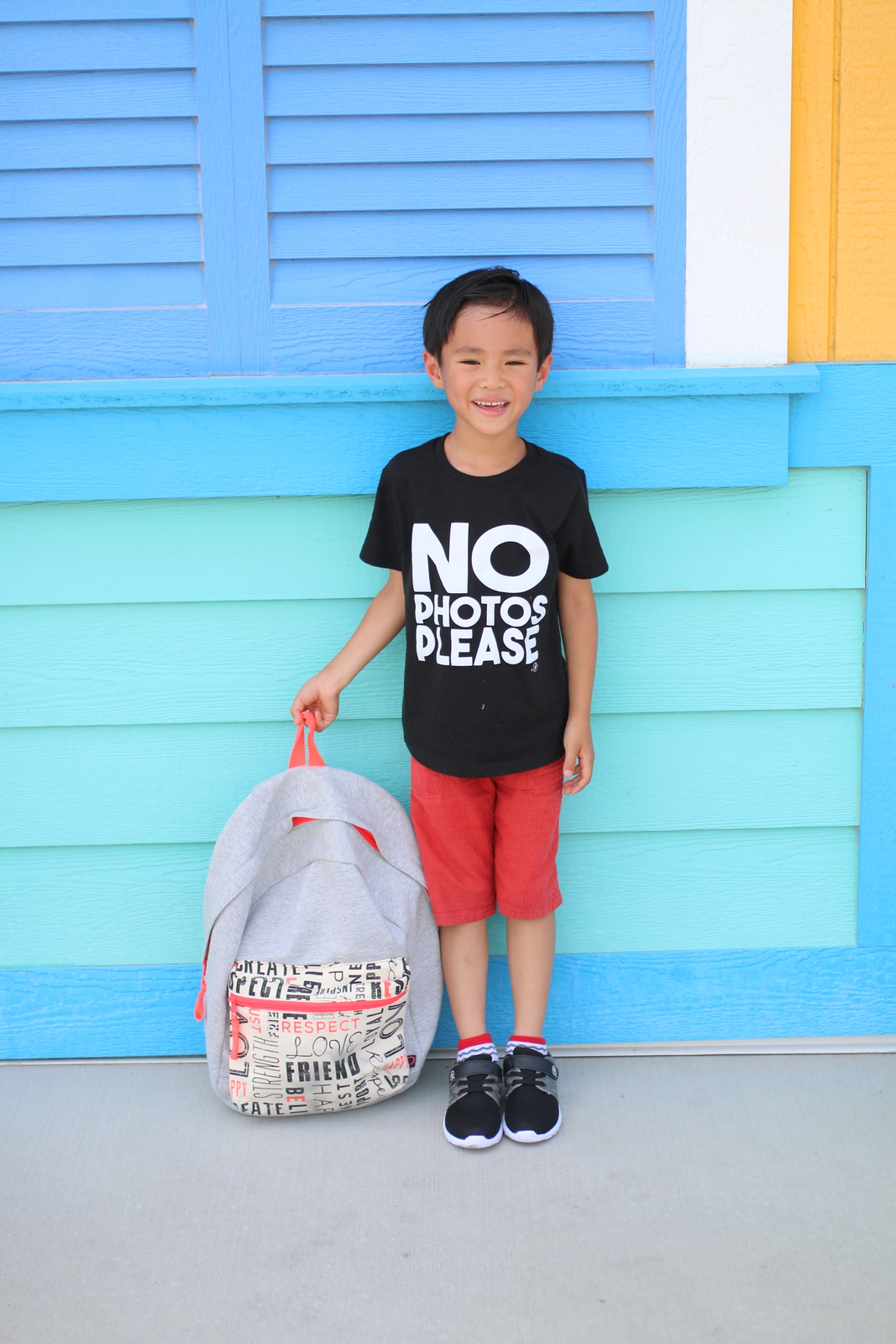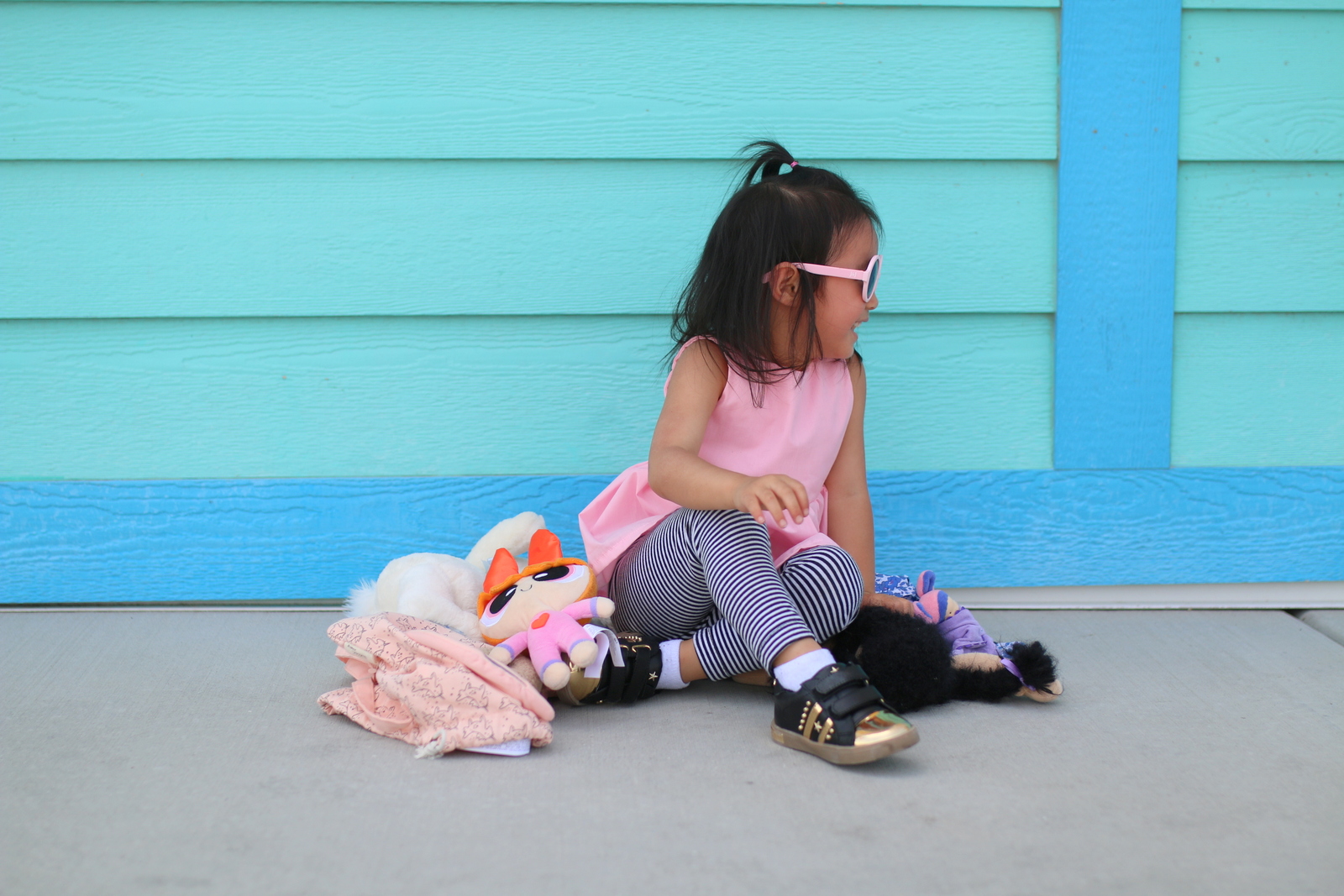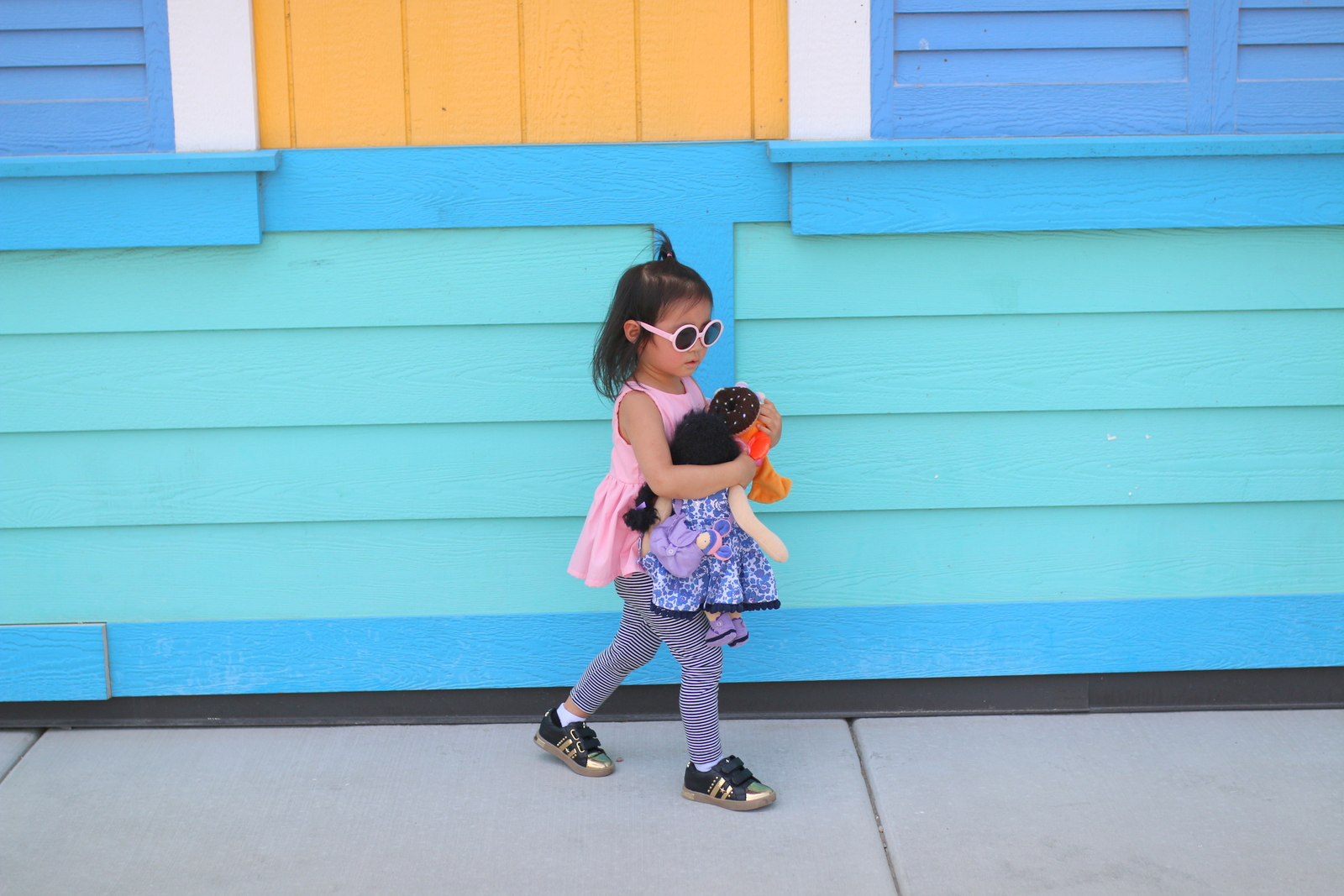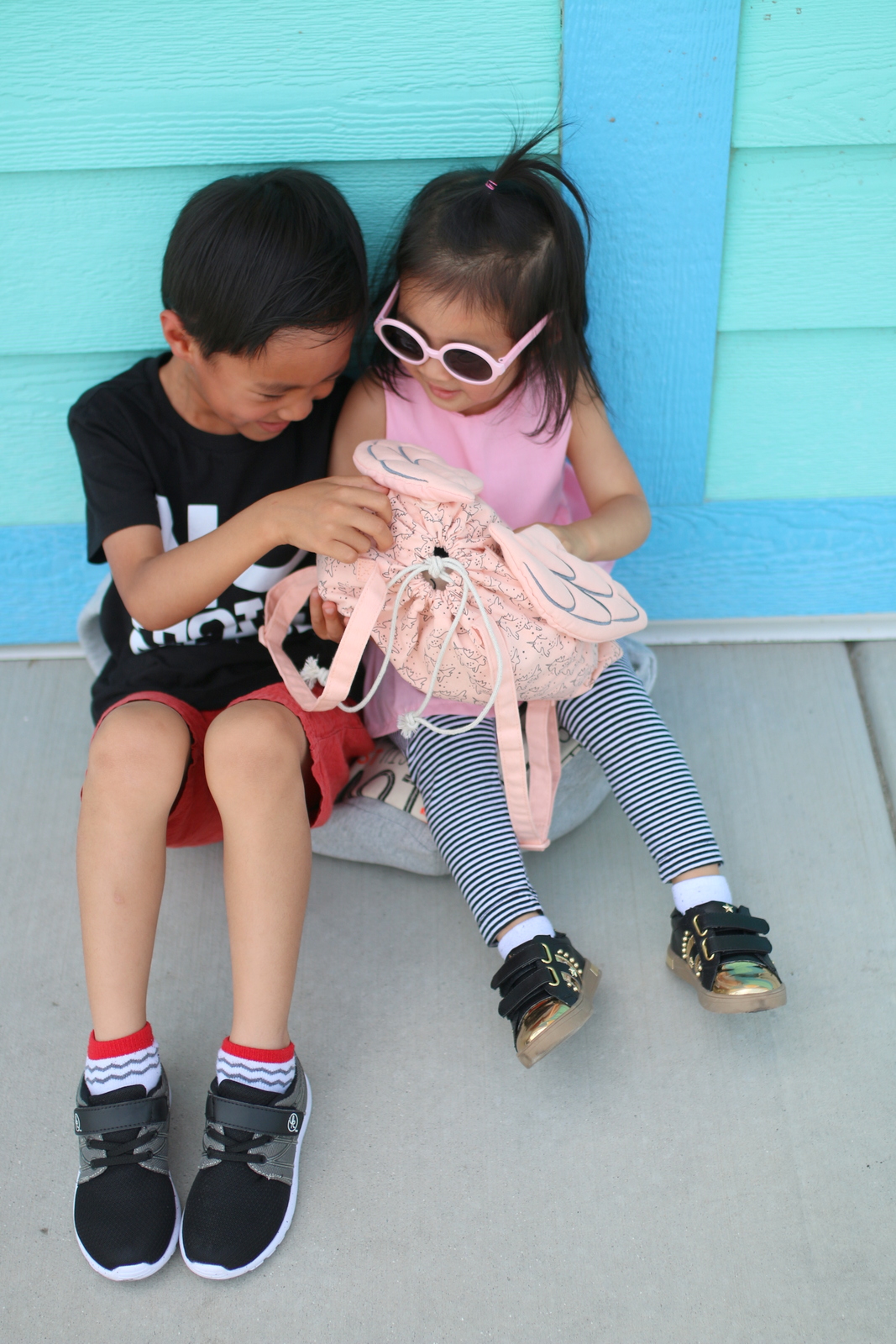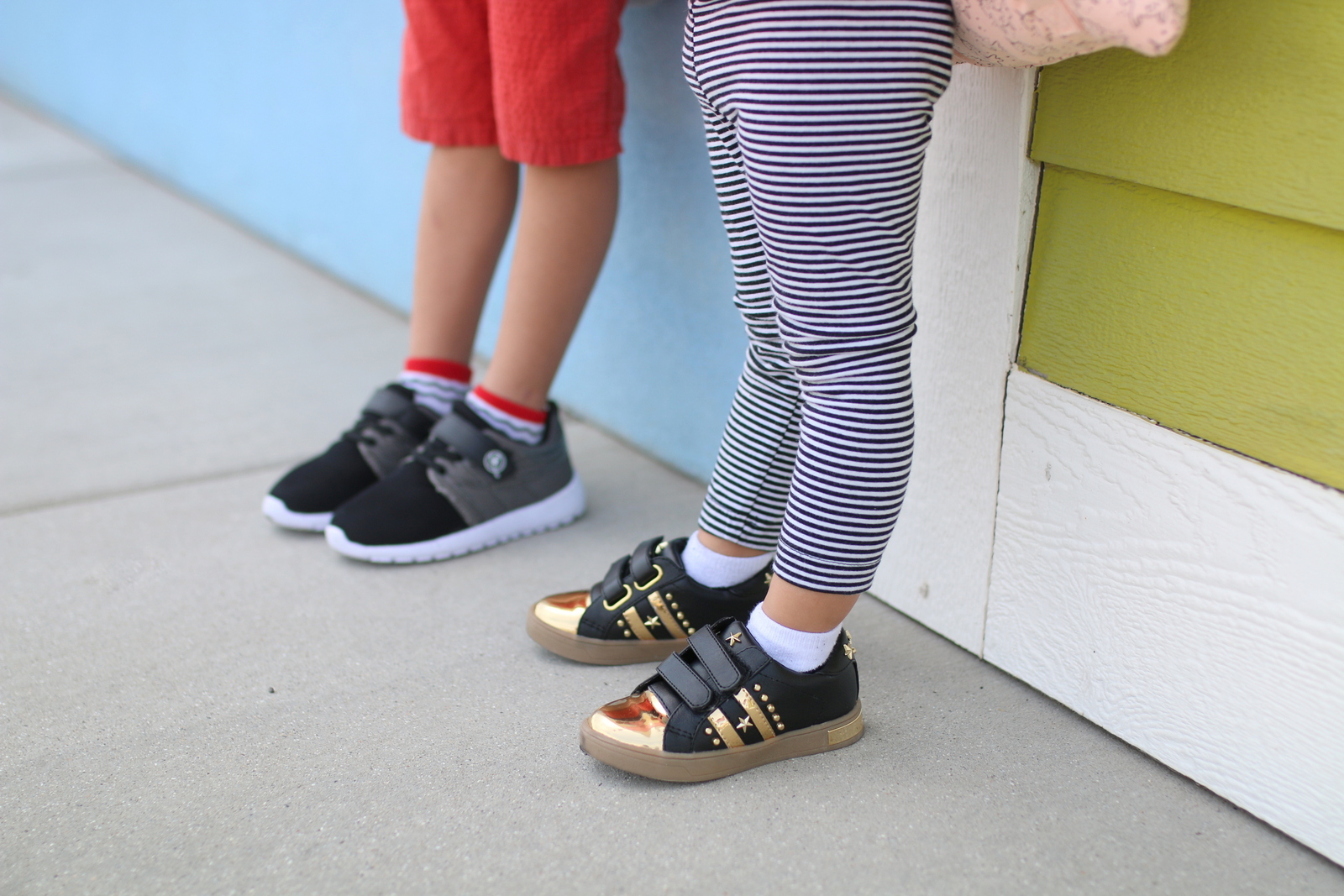 I wanted to get Austin and Vivian some coordinating/matching black sneakers that were comfortable, yet stylish. Austin is wearing the Spotty Sport while VIvian is wearing an oh so trendy Ollie Star with gold details! I really love that KidsShoes.com has a variety of kid's footwear offering a variety of DESIGNER brands you already know and love. Also, right now, all orders will receive a fun set of back to school supplies as well – I just love when companies throw in cute little extras into their packaging!