You guys have always loved my Amazon Fashion hauls I've done, that I thought I would share a few of my all time favorite items to get on Amazon + some new awesome finds! I've come up with a few categories that I find myself looking to Amazon for, for affordable finds over and over again.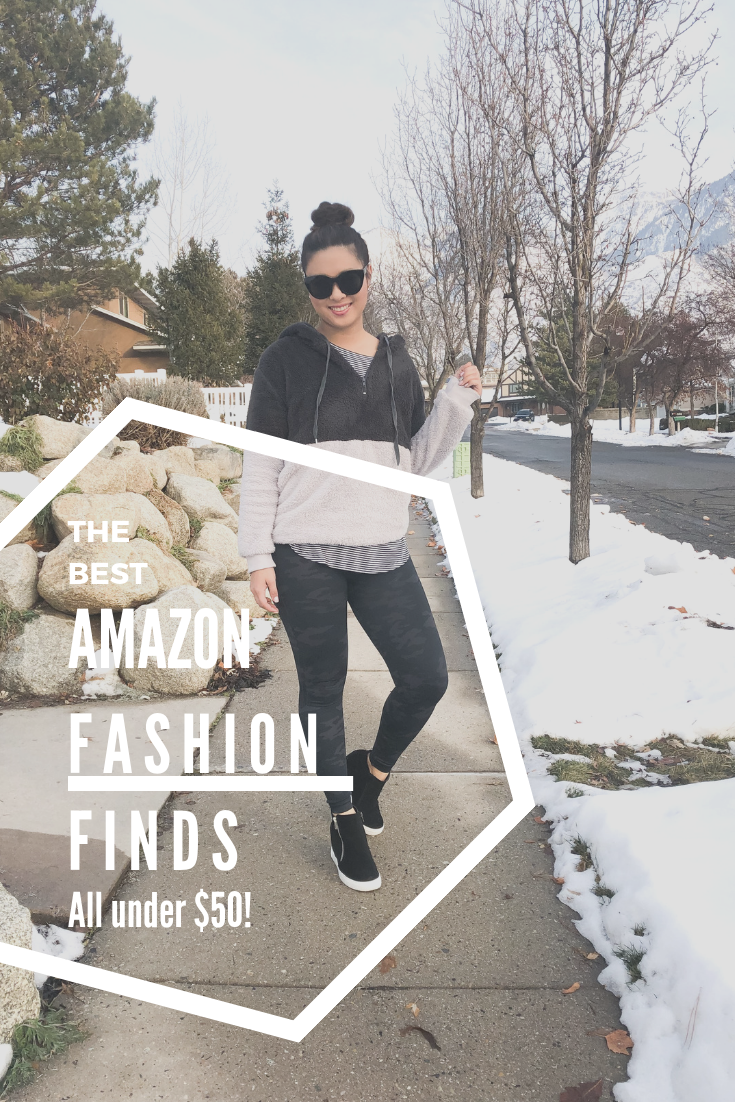 1. Basic Tees/Tunics – Daily Ritual is hands down my favorite Amazon brand for basics! Their clothing is super soft, comfy and affordable!
2. Pullovers – We still have a few more months of cold weather in Utah, and pullovers are my go to for school drop off. Amazon really kills it in the cute sweater department too!
3. Leggings – Amazon seriously has some of the best leggings for a great price! They have tons that are comparable to more expensive designer brands but are great quality!
4. Dresses – There's SO many different types of dresses perfect for special occasions, date night or holidays! Many are designer inspired for half the price!
5. Sunglasses – I own way too many pairs of sunglasses from Amazon to count. A lot are designer inspired, some aren't, but most are under $20!!!
Interested in seeing my previous Amazon Fashion hauls? Click here!