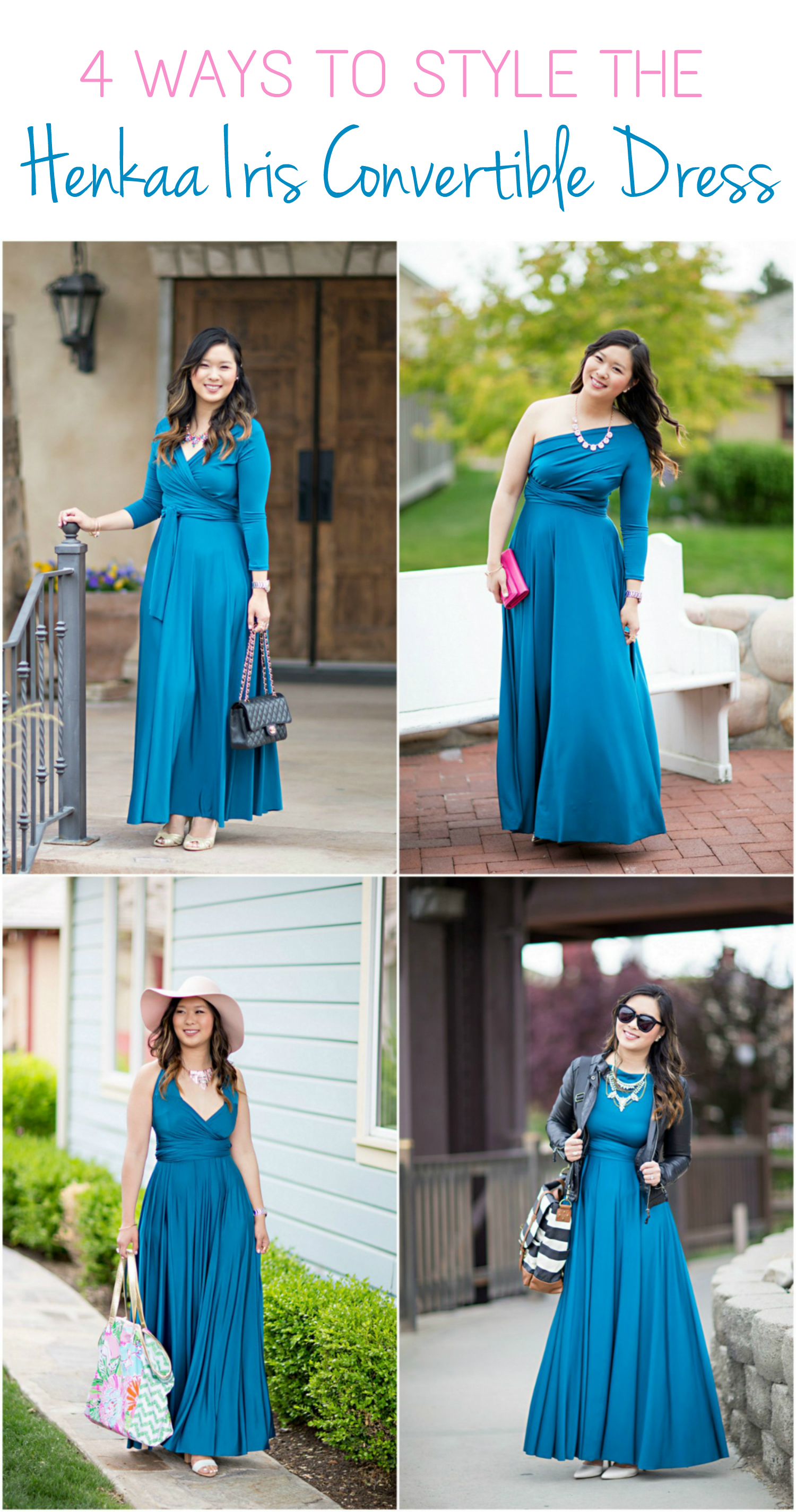 With wedding season well underway, I am so happy to share with you a company called Henkaa that has some of the best dresses for bridesmaids and for wedding guests! But, really I think these dresses are a MUST in every woman's closet and the above graphic explains it all. Henkaa sells a variety of things, but what they are known for is their ConvertiStyle dresses. They've got a few dress styles that can be worn A LOT of ways. Like 10-20 ways… but the possibilities are really endless if you use your imagination and creativity! They were so nice to send me the Iris Convertible Dress – a gorgeous maxi dress style and I chose the teal color because I have been obsessed with this color lately! So I decided to style it up 4 different ways for you and discuss for what occasions I would wear each style to!
1. Wrap Dress
The first and probably most intuitive way to wear this dress is as a wrap dress! Your arms go through the sleeves, and you wrap the tie around your waist and few times and knot it on the side. I love wearing dresses like this especially as a new Mom who is still nursing.. makes for easy access if ya know what I mean! 😉 I could see myself wearing this style when I am with my kids, running errands, going to the farmer's market or to a brunch!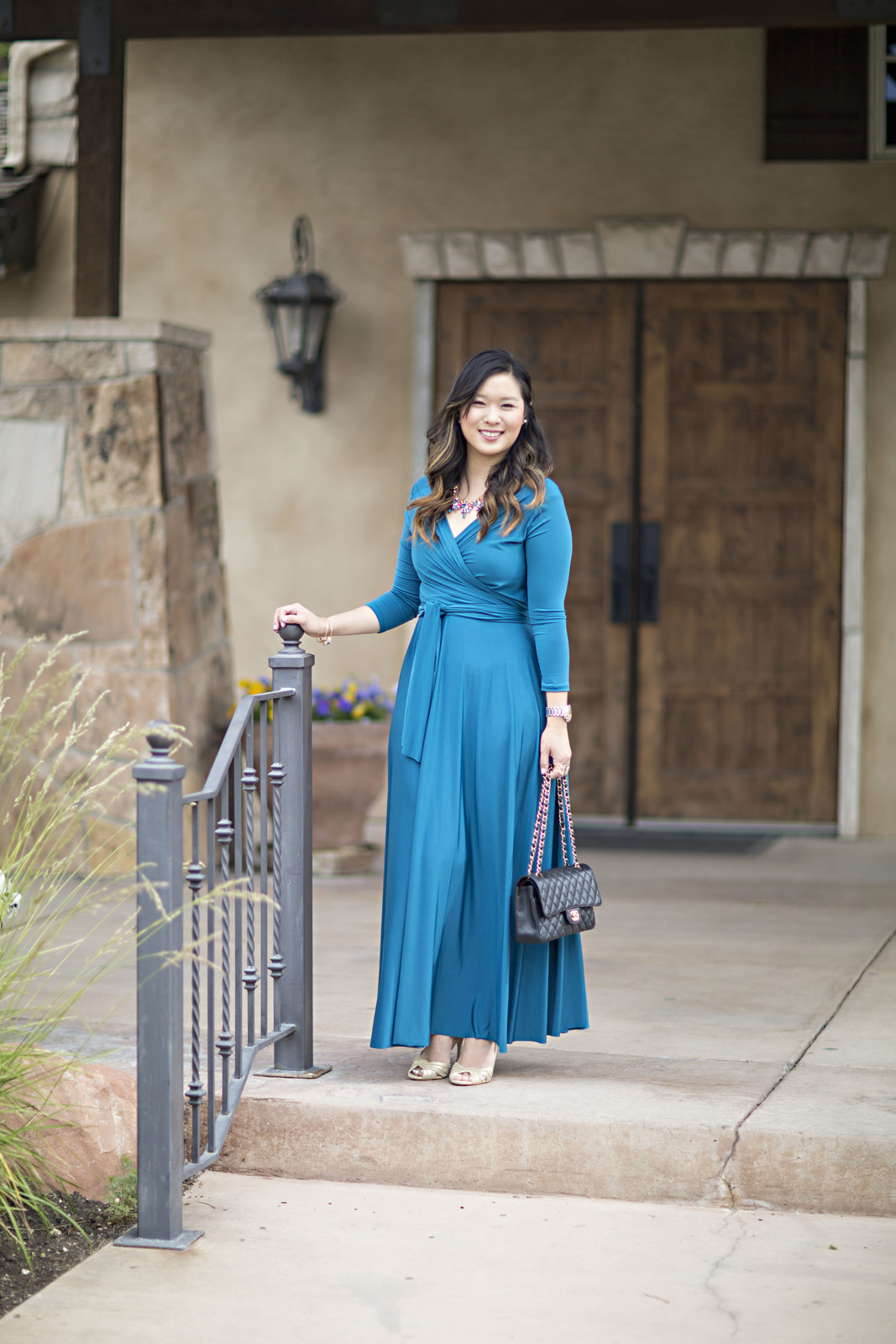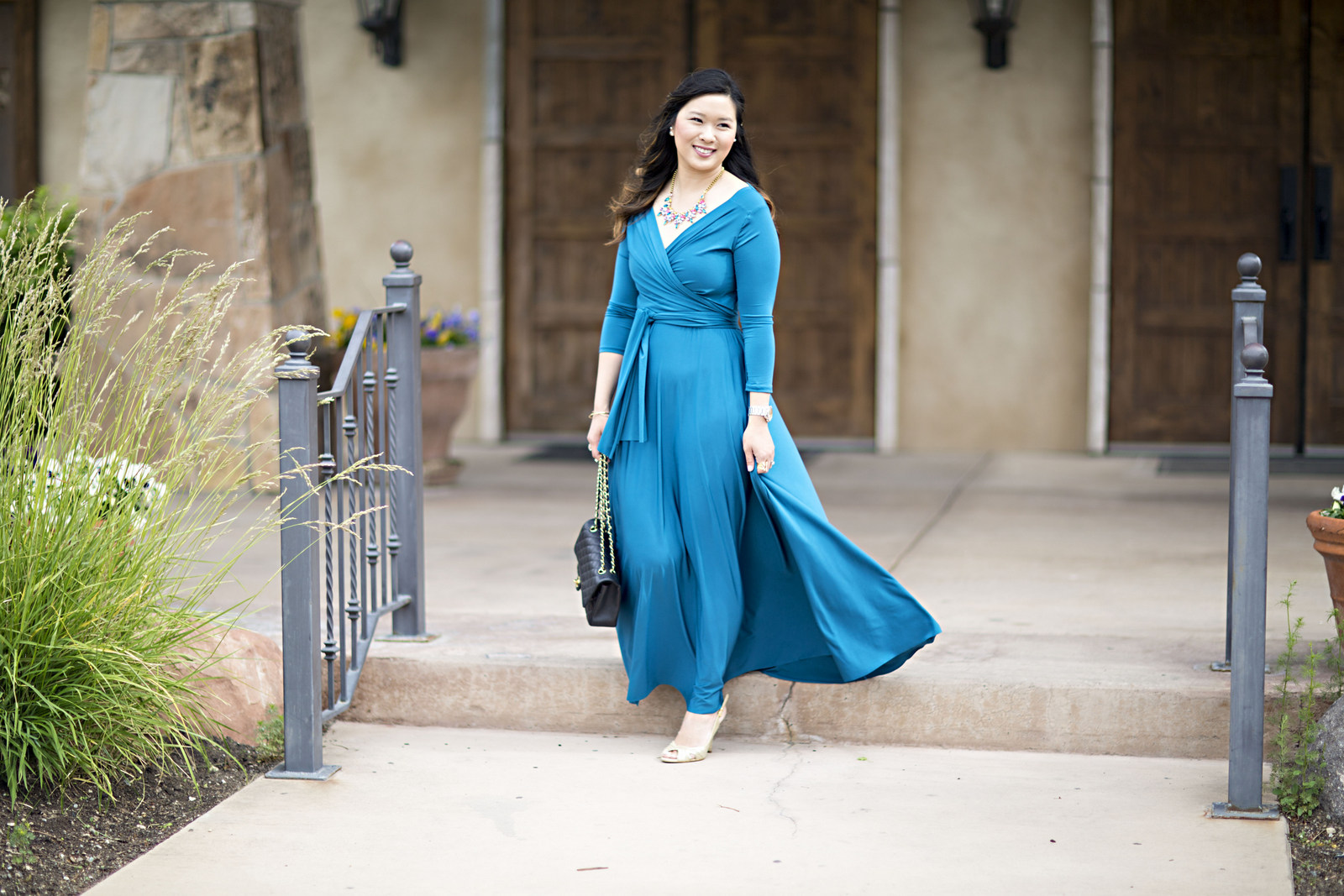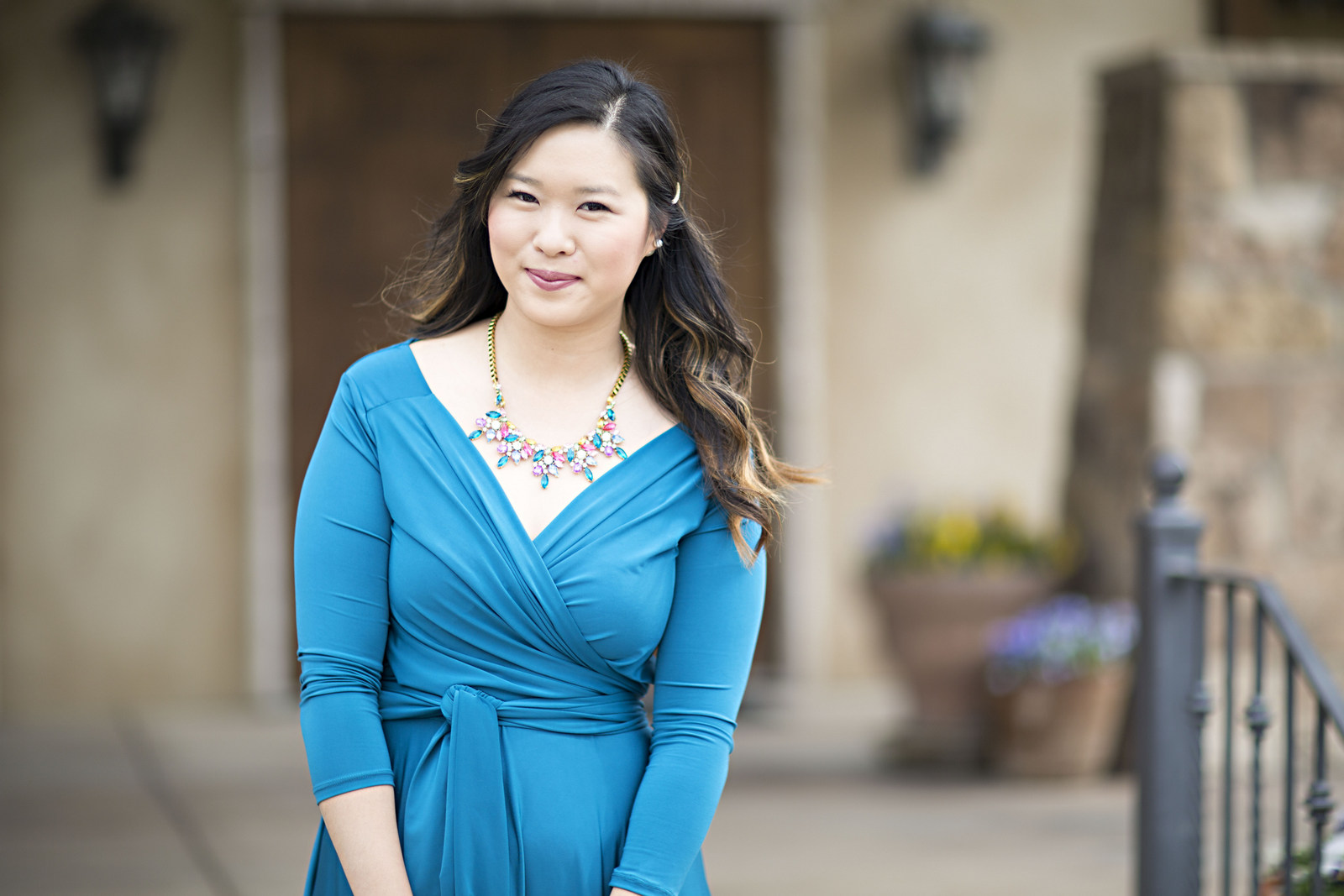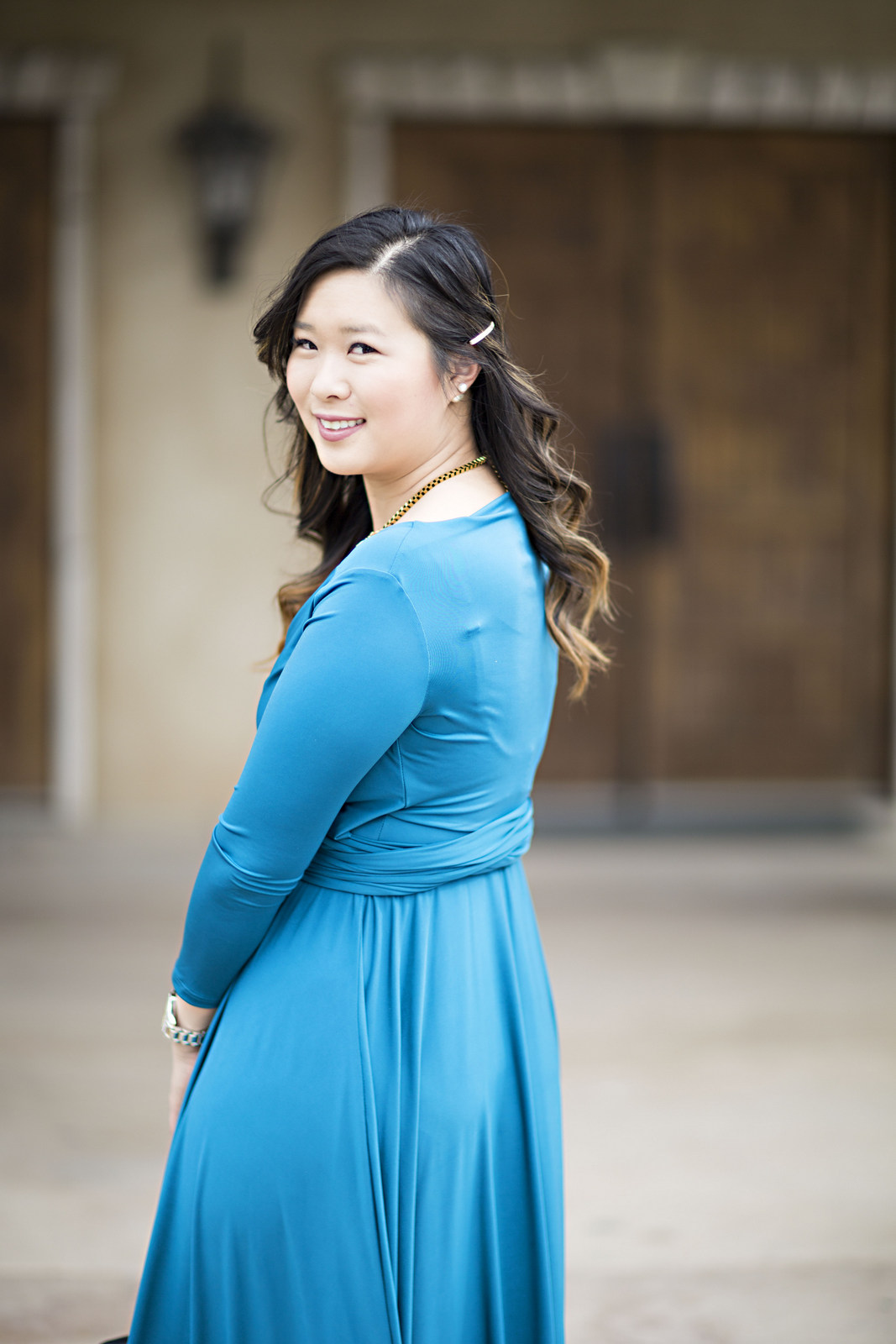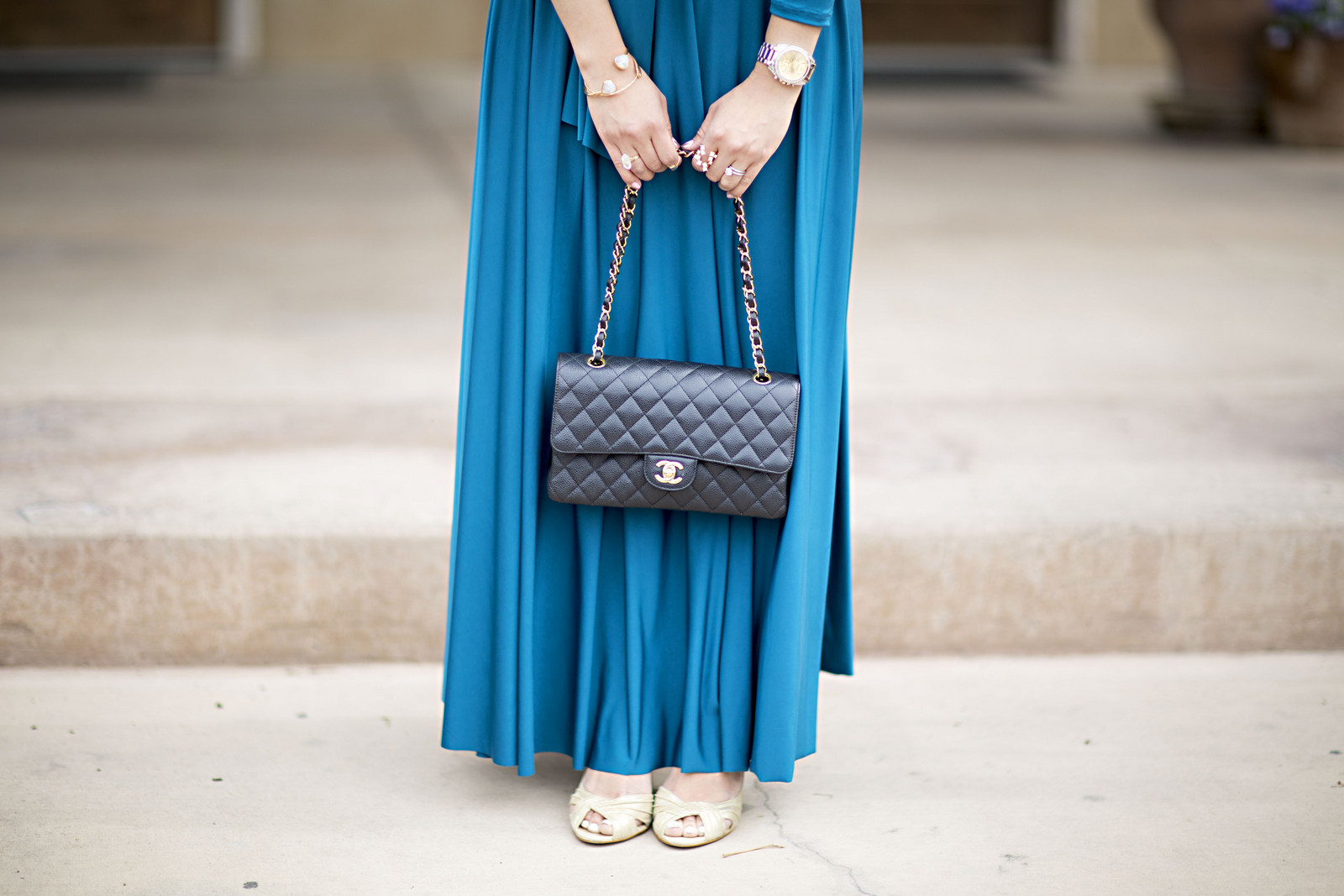 2. Halter Dress
This style was so fun to do because it instantly makes this dress perfect for the beach or and very Summery. The halter straps are actually the SLEEVES of the dress and the wrap around is the extra tie part. I wrapped it around a few times and knotted it in the back! Seriously cool! I paired this look with a fun hat and a beach tote as it would be perfect for wearing to like a wedding rehearsal dinner or vacation dinner on a beach! 😉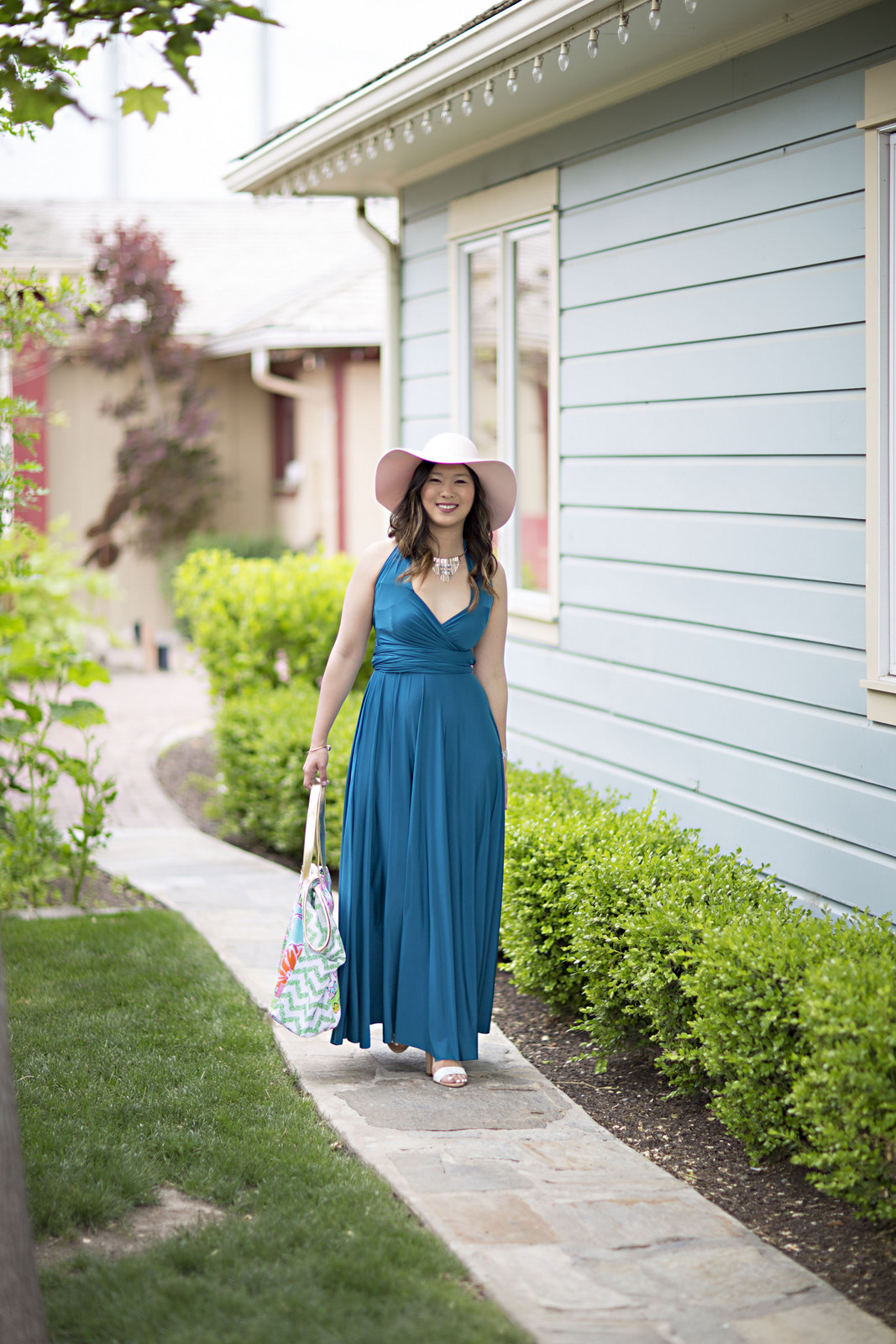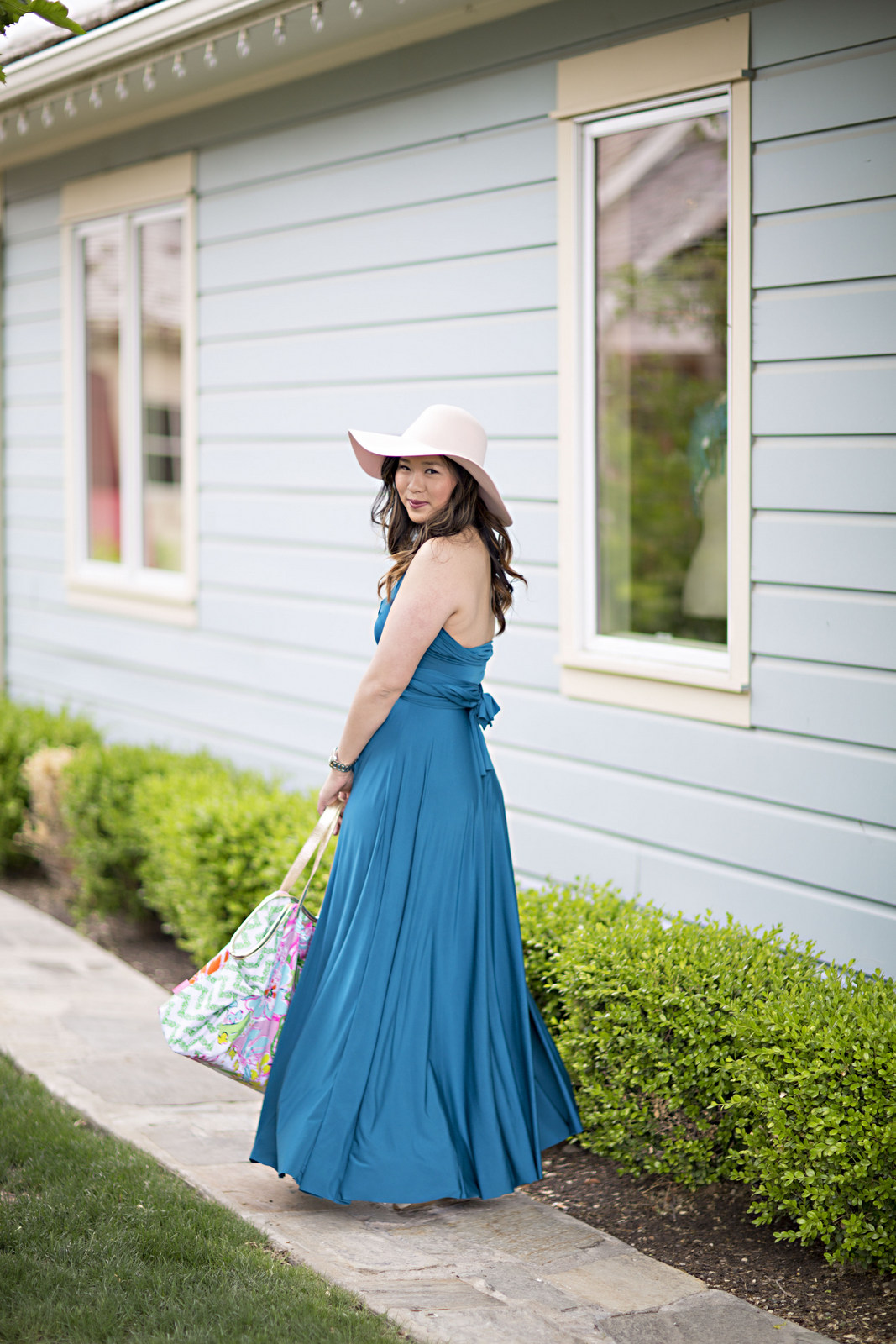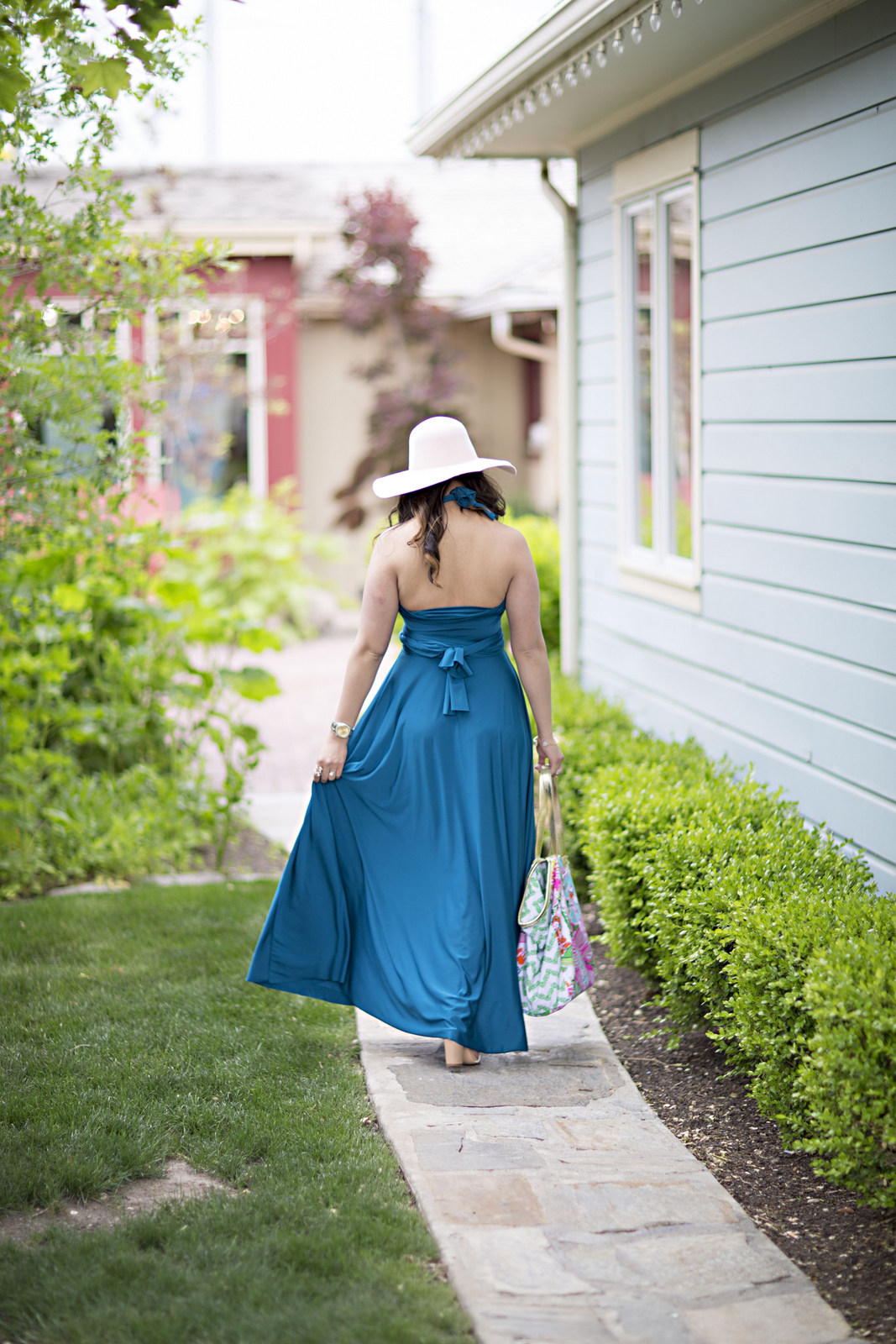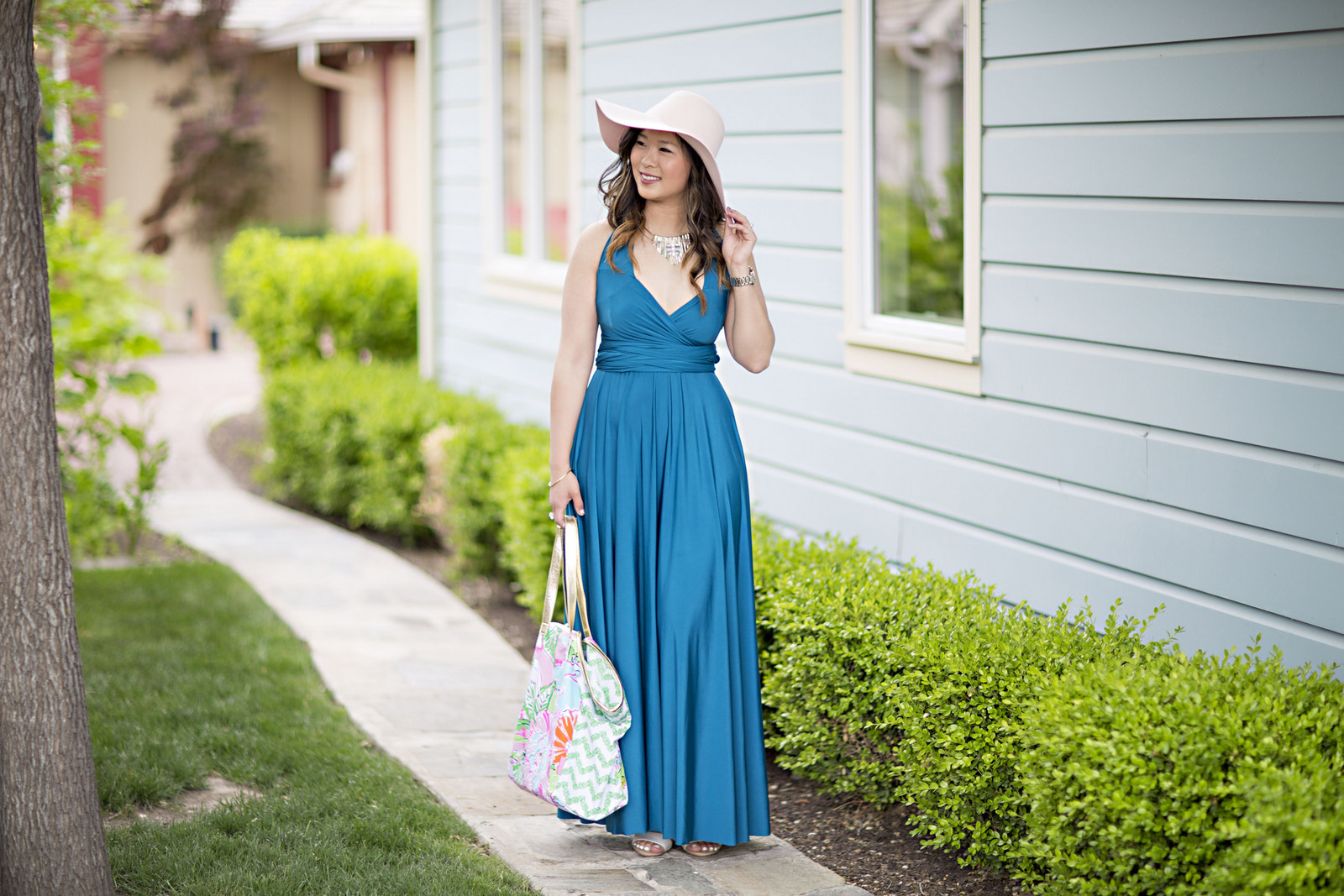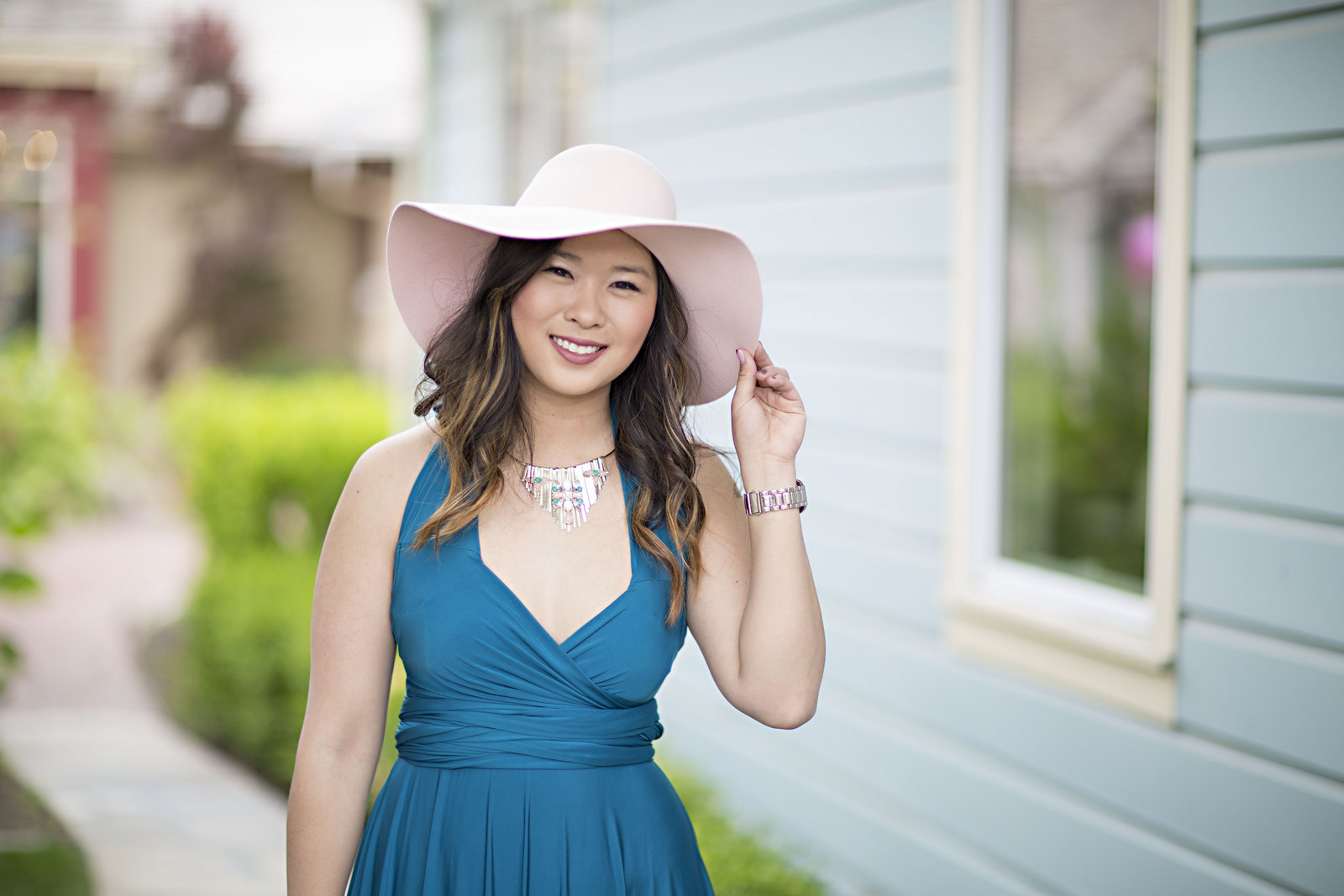 3. One Shoulder Dress
This look is achieved by wearing one arm in the sleeve, tucking the other sleeve inside the dress and wrapping the tie around just like the other ones! I think this style is probably the most sophisticated or fancy looking and it reminds me of something you could wear on a cruise for their formal dinner or as a dress for attending a wedding or date night or just any dressy occasion!!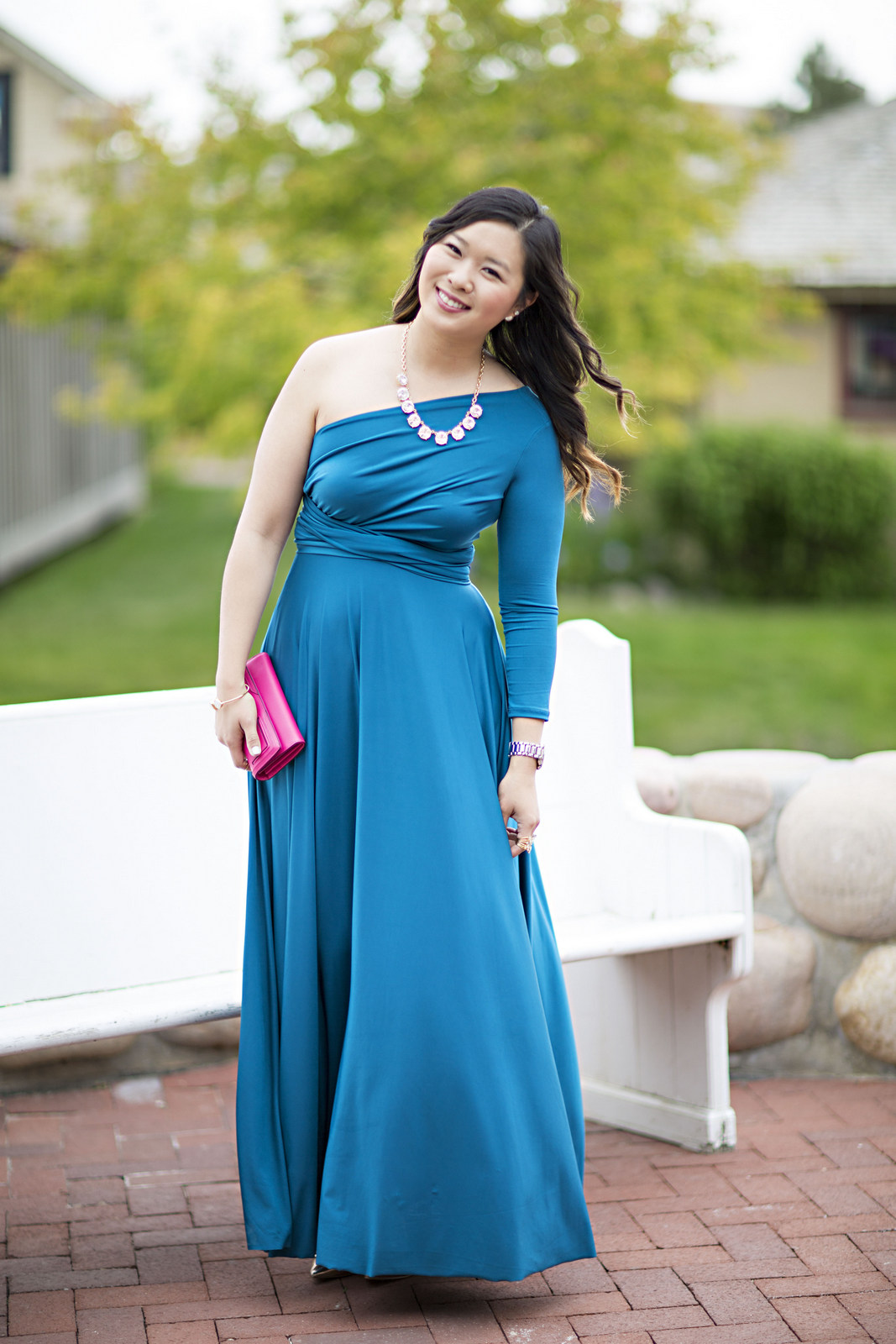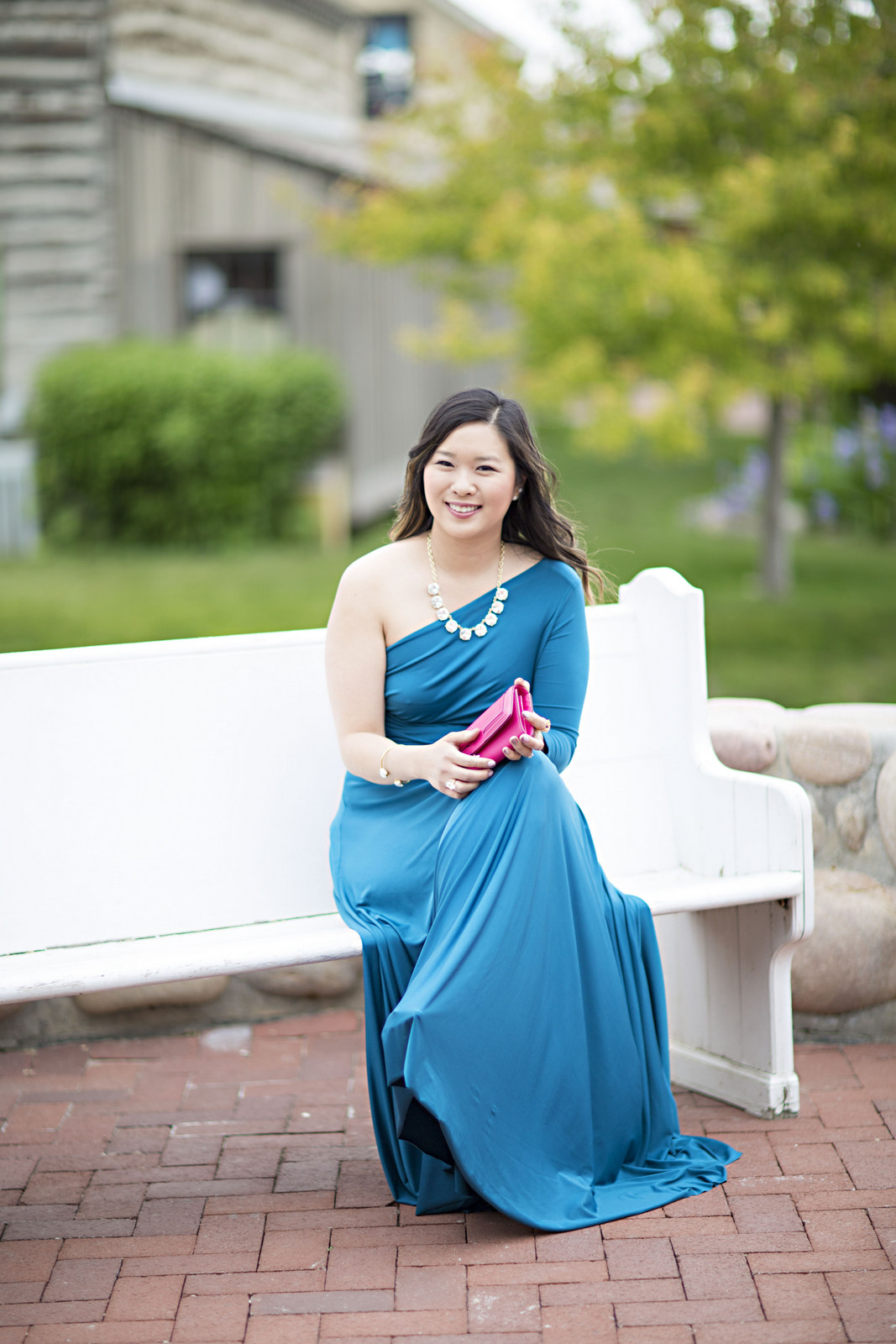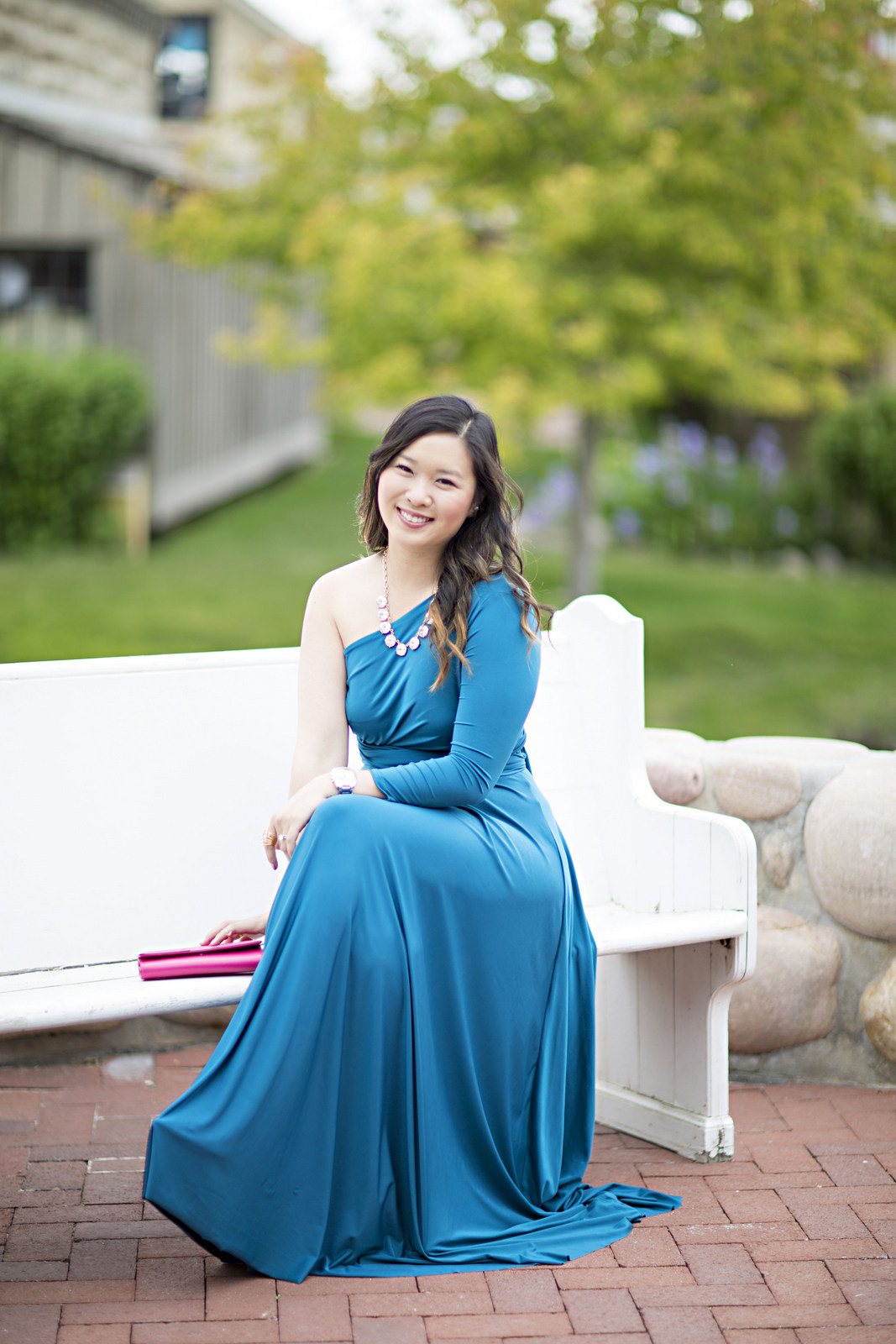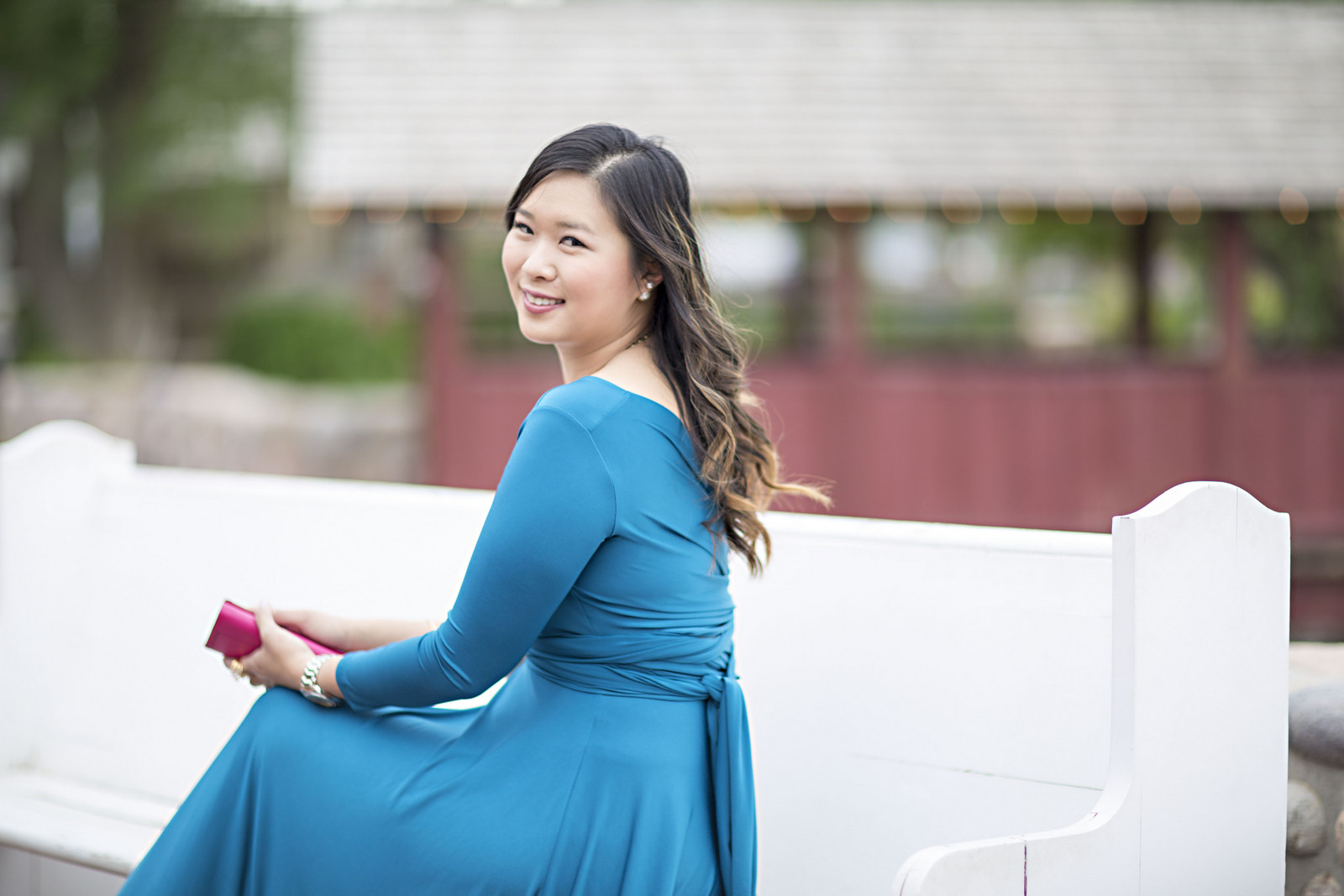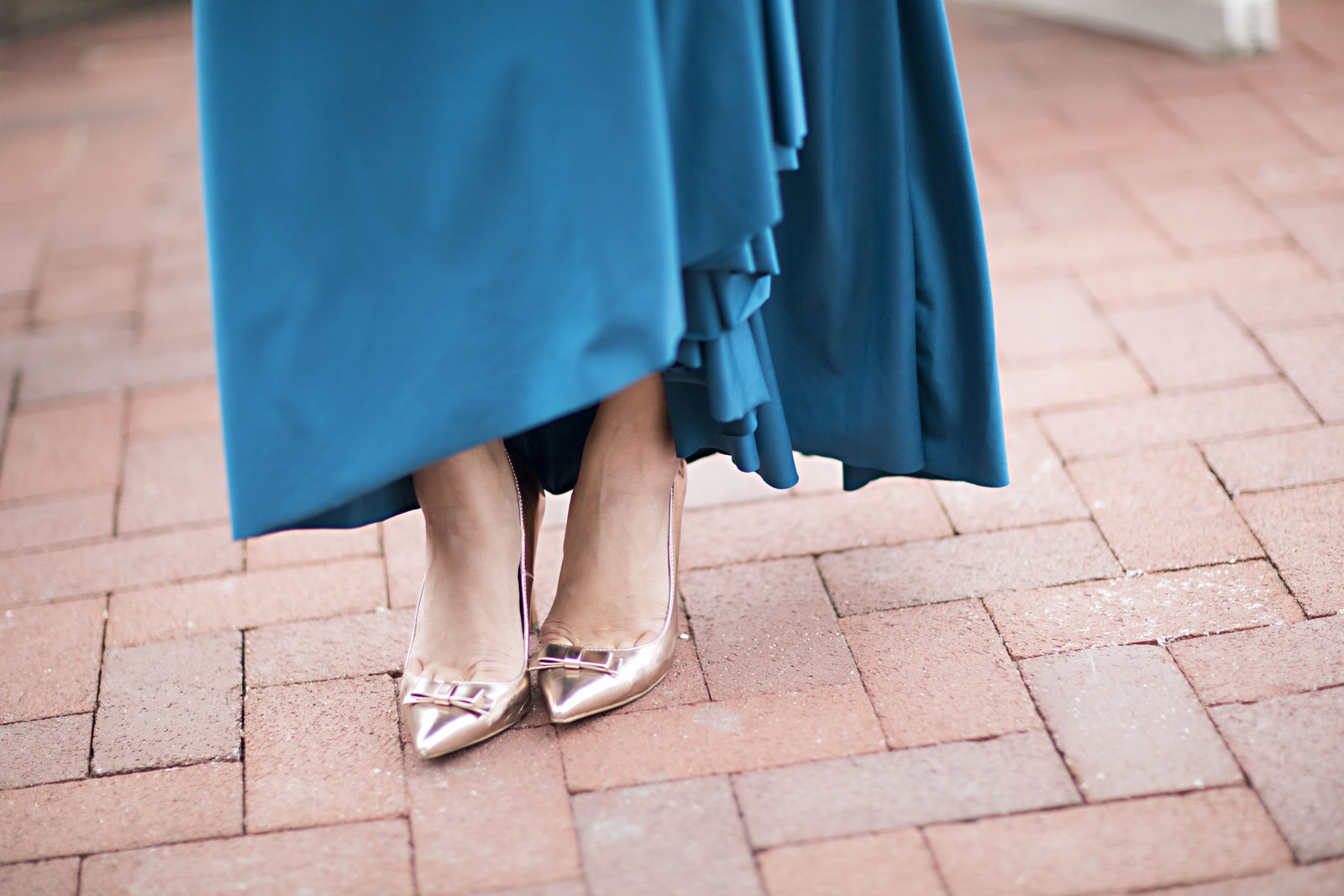 4. Covered Up Dress
If you aren't really one to show some skin on the front, you can actually just turn the dress around (this is pretty much the opposite of the first style), put your arms in the sleeves and then tie the tie around like all the others! I paired this outfit with a cool statement necklace, leather jacket, heels and a striped bag. I would consider this look as something you would wear while going out with girl friends, going to a lounge, or date night!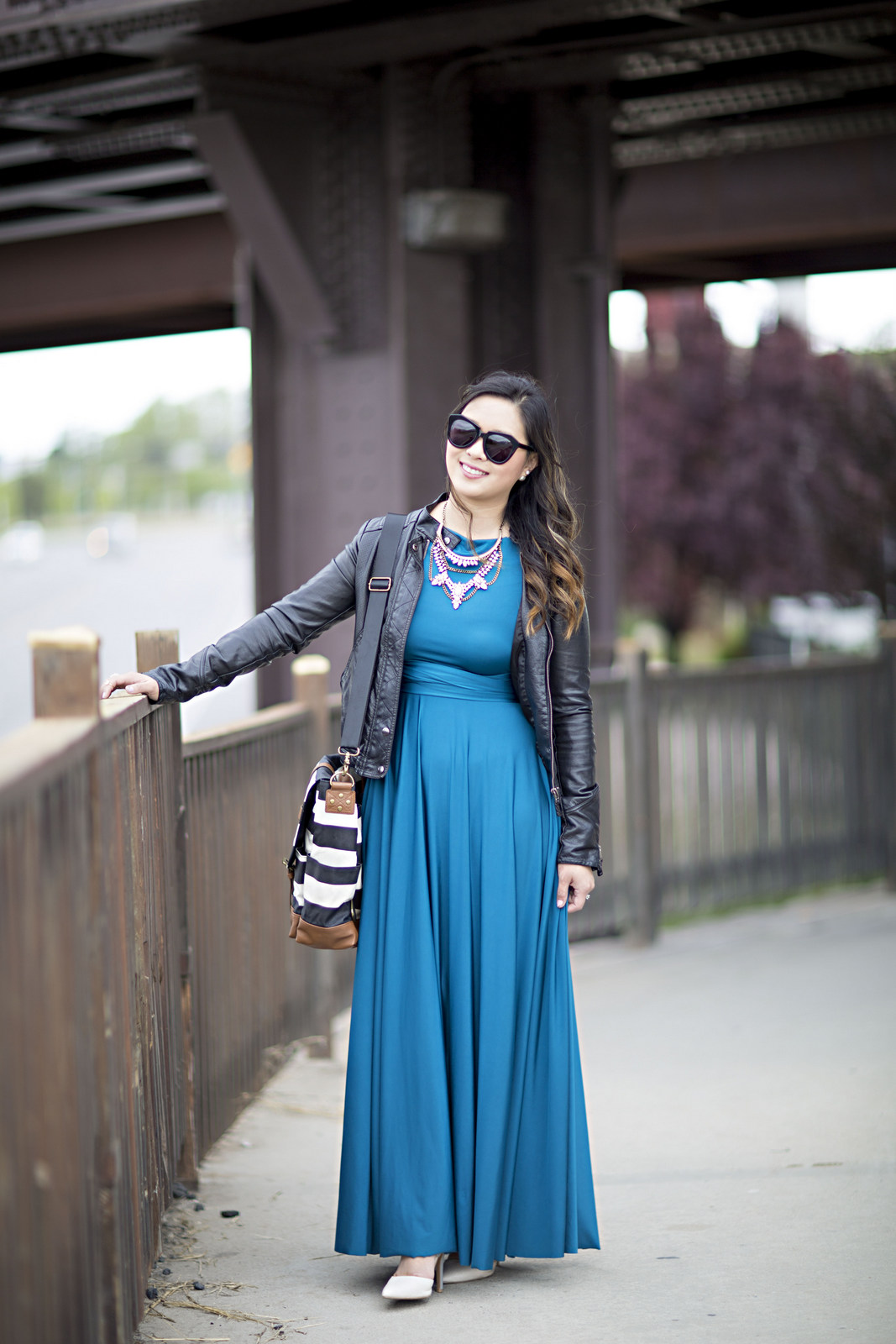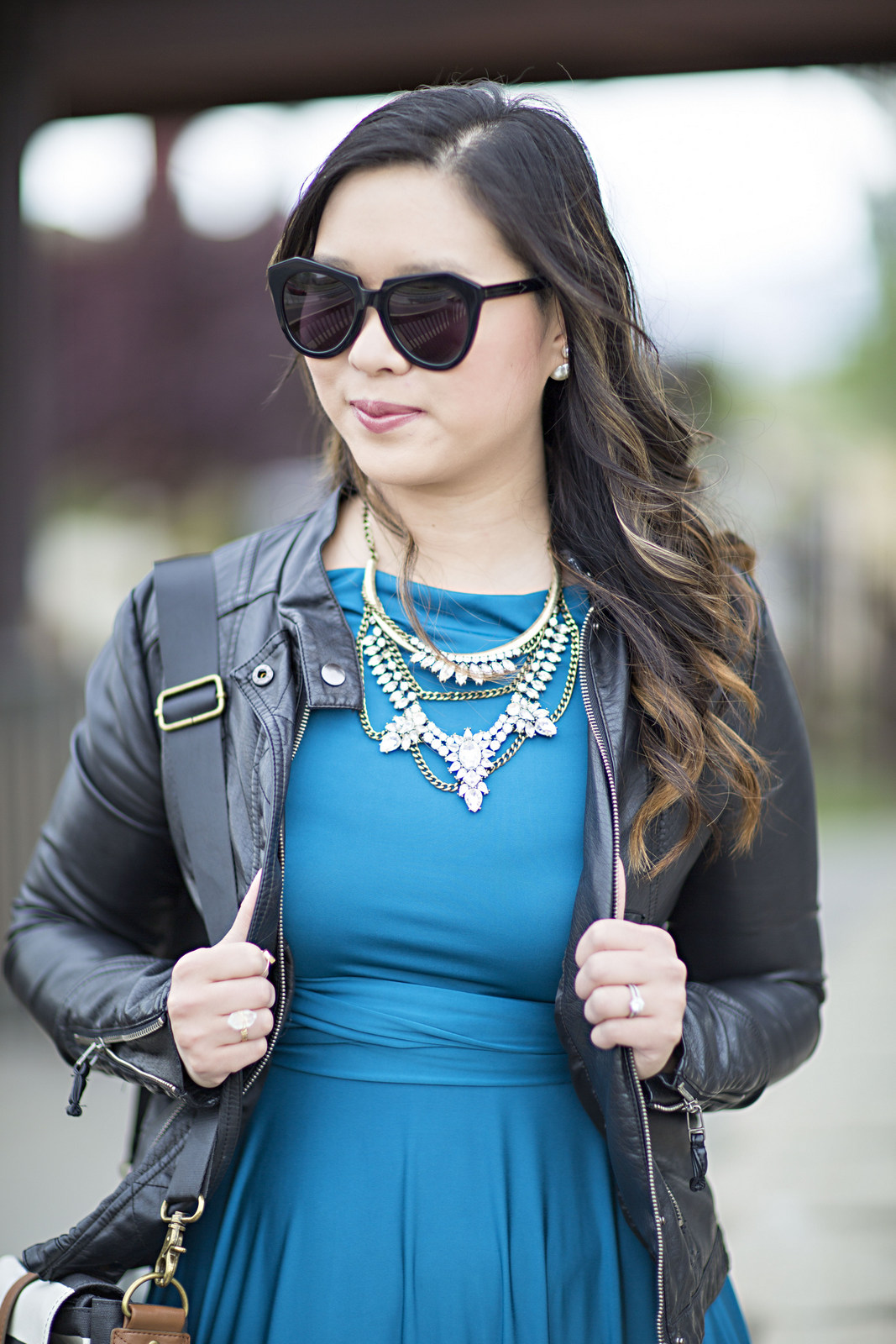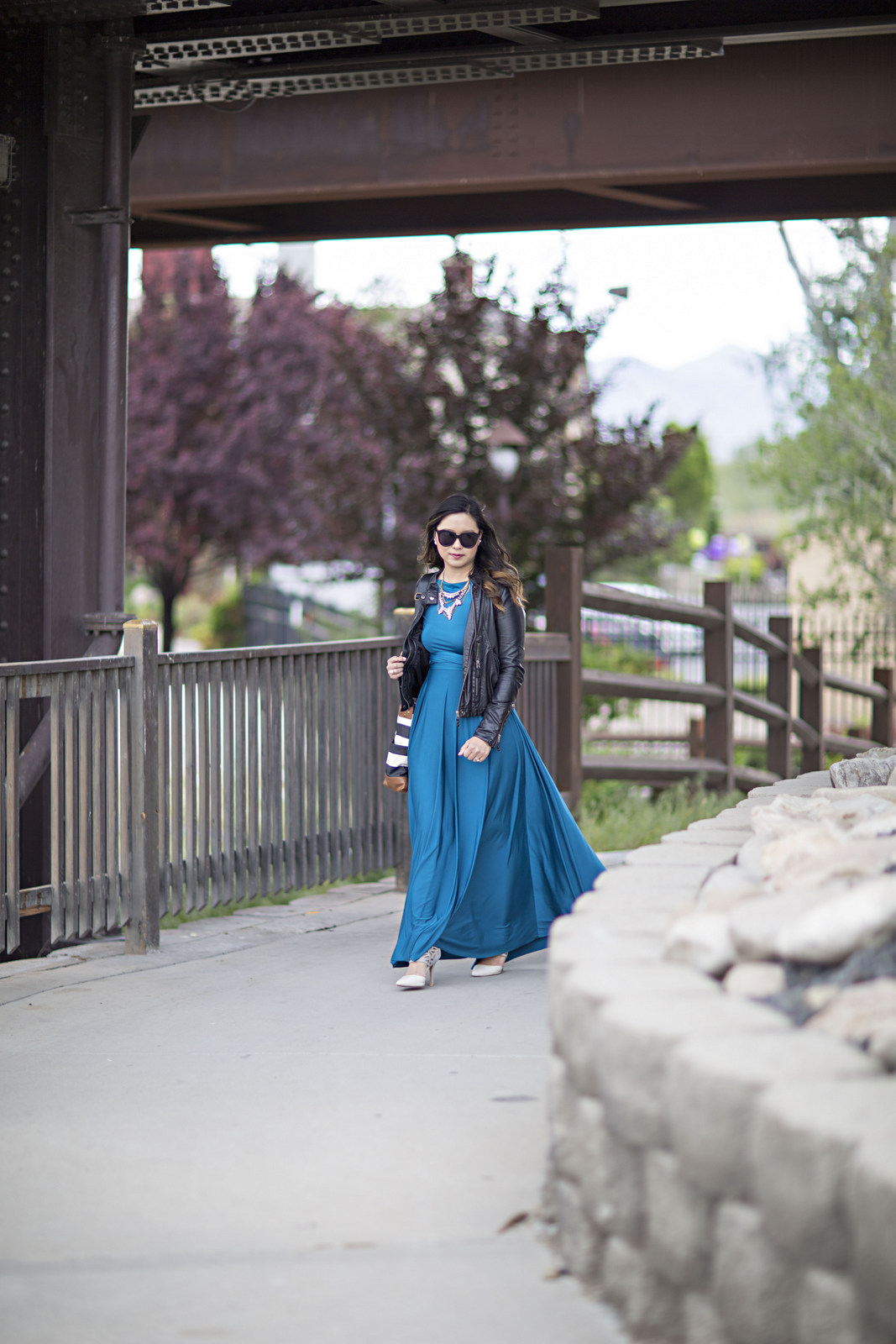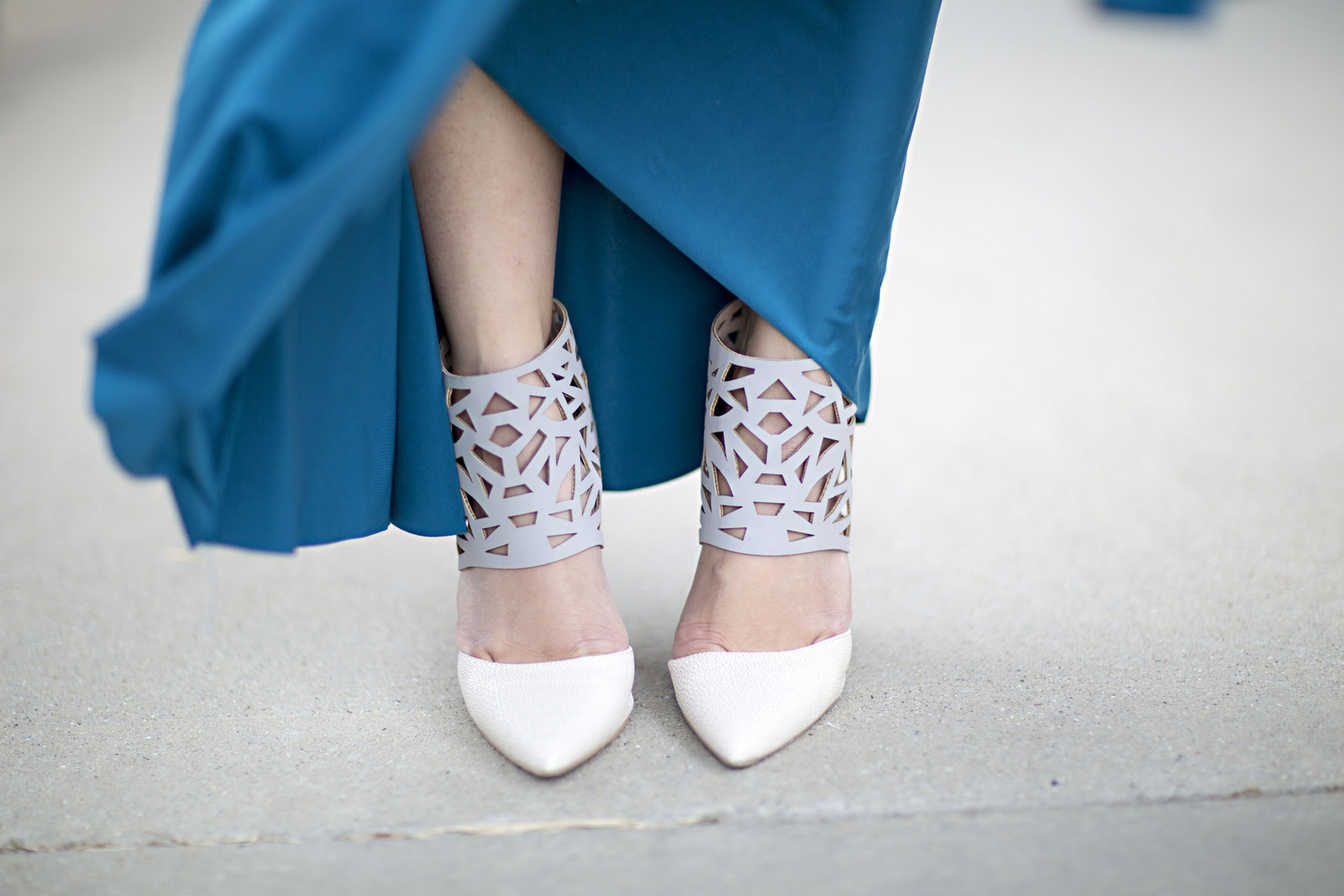 Photos taken by Diana Putnam Photography
I've really been wanting to clear out my closet lately, and I think dresses like these are perfect for capsule wardrobes or as a closet staple! I really want to get a short dress next for the warm weather! 🙂
Also, would love to know, which style above is your favorite?
This post was sponsored by Henkaa, but all opinions and pictures are my own.