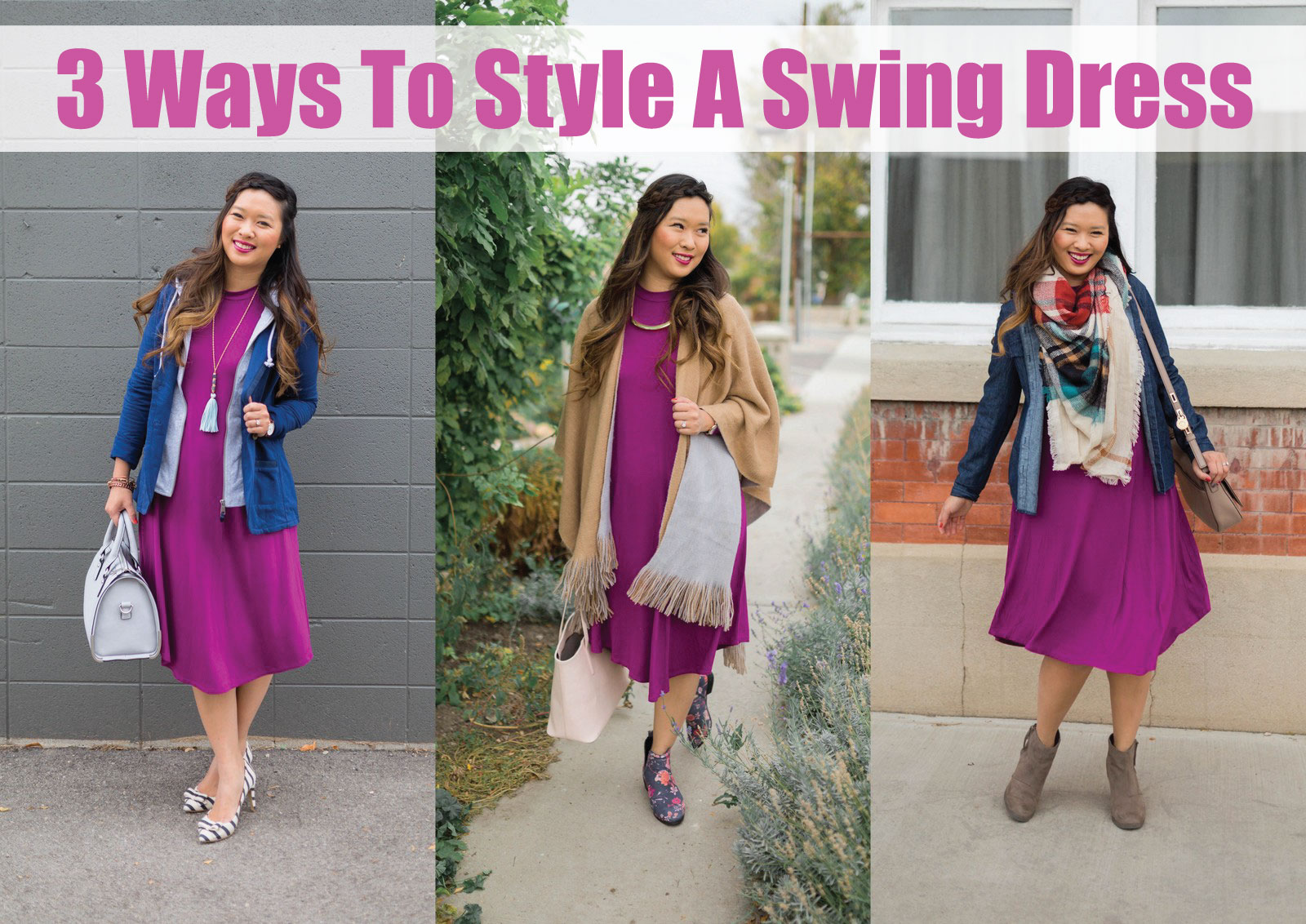 It's been awhile since I've done one of these posts, but I figure it's about time again! I love showing how to style a piece multiple different ways so you can make the most of your wardrobes. For this post, I wanted to share how I styled the Cents of Style Remi Long Sleeve Swing Dress – 3 different ways! Oh gosh, this dress is seriously a staple, in any women's closet. I can wear it to work, out to brunch, on a date… it can be dressed up or down. It's seriously one of those throw it on when you can't figure out what else to wear, type of dresses, and then add a few accessories and you are done. I swear, I own about 15 dresses in this midi swing style, in all different prints and they are my go to's.
Y'all they have 17 different colors, yes I said 17, ranging in sizes Small to 3XL, so there's sure to be a dress that can float anyone's boat! And FRIDAY, 10/20/16 only, they are running a special deal on them for just $21.95. I seriously want to order like 5 more, no joke. See below for details on each outfit and for the special code you need to get the amazing price!
Dress c/o Cents of Style
Blazer: Evy's Tree
Necklace c/o Cents of Style
Shoes: J.Crew
Bag c/o Charming Charlie's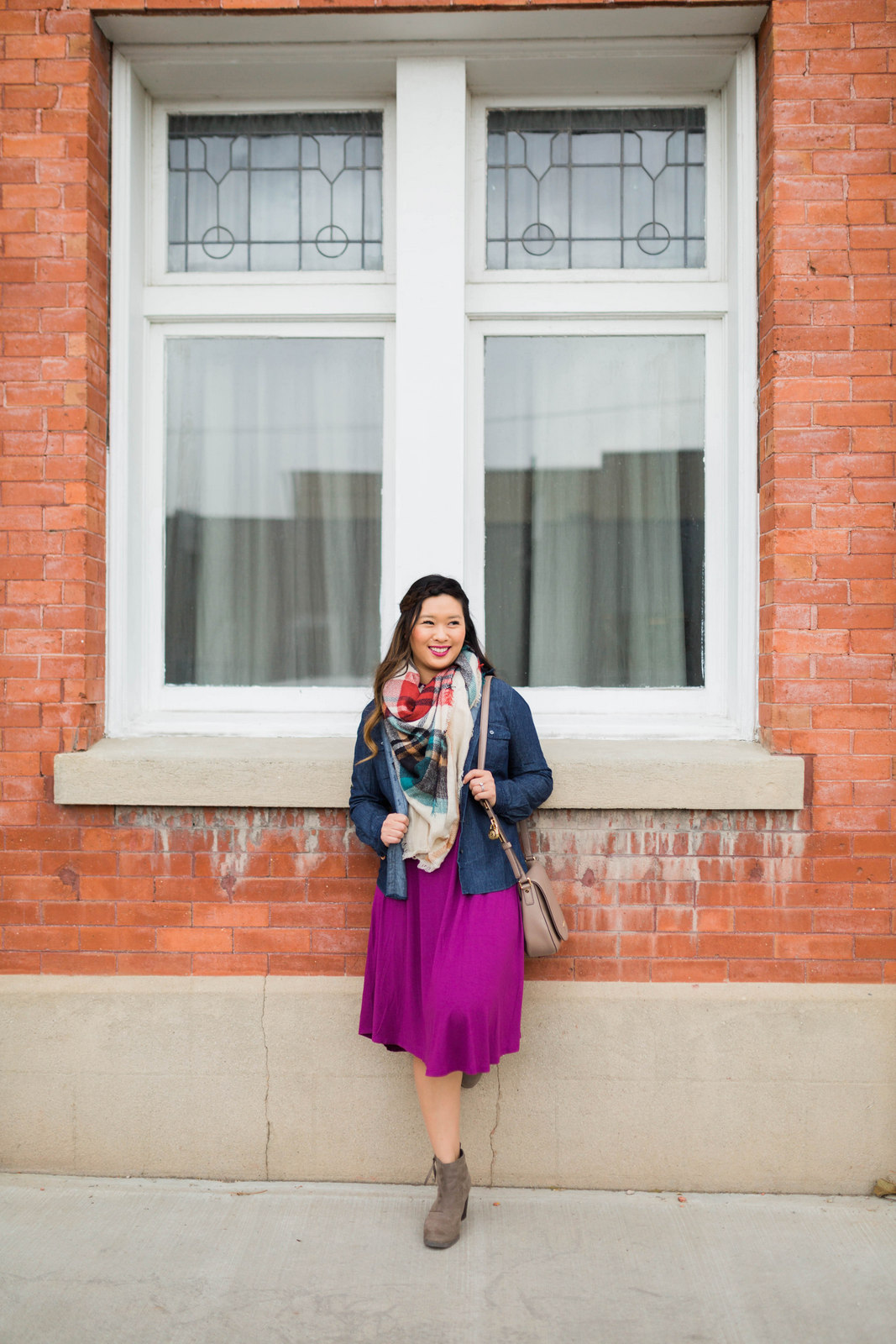 Outfit #2:
Dress c/o Cents of Style
Shirt: Old Navy
Scarf c/o Cents of Style
Shoes: Old Navy
Dress c/o Cents of Style
Poncho c/o Charming Charlie's
Necklace c/o Charming Charlie's
Shoes: Mindy Mae's Market
Hair styled by Runway Hair
Photography by Shailynn Photography
Shop the post:
Are you sold yet? Seriously, make sure to go snag your dress TODAY for the amazing deal! The coupon code is DRESS2016 and it will make each dress $21.95 + FREE SHIPPING in the cart. CLICK HERE to buy!
So I want to hear it, which outfit is your favorite?? And do you like or get inspired by these type of posts? Let me know if you think I should do more!
And if you are interested in seeing some past ones I've done, here's a travel wardrobe, day to night outfit, and 2 ways to style a tee for winter.
Save
Save