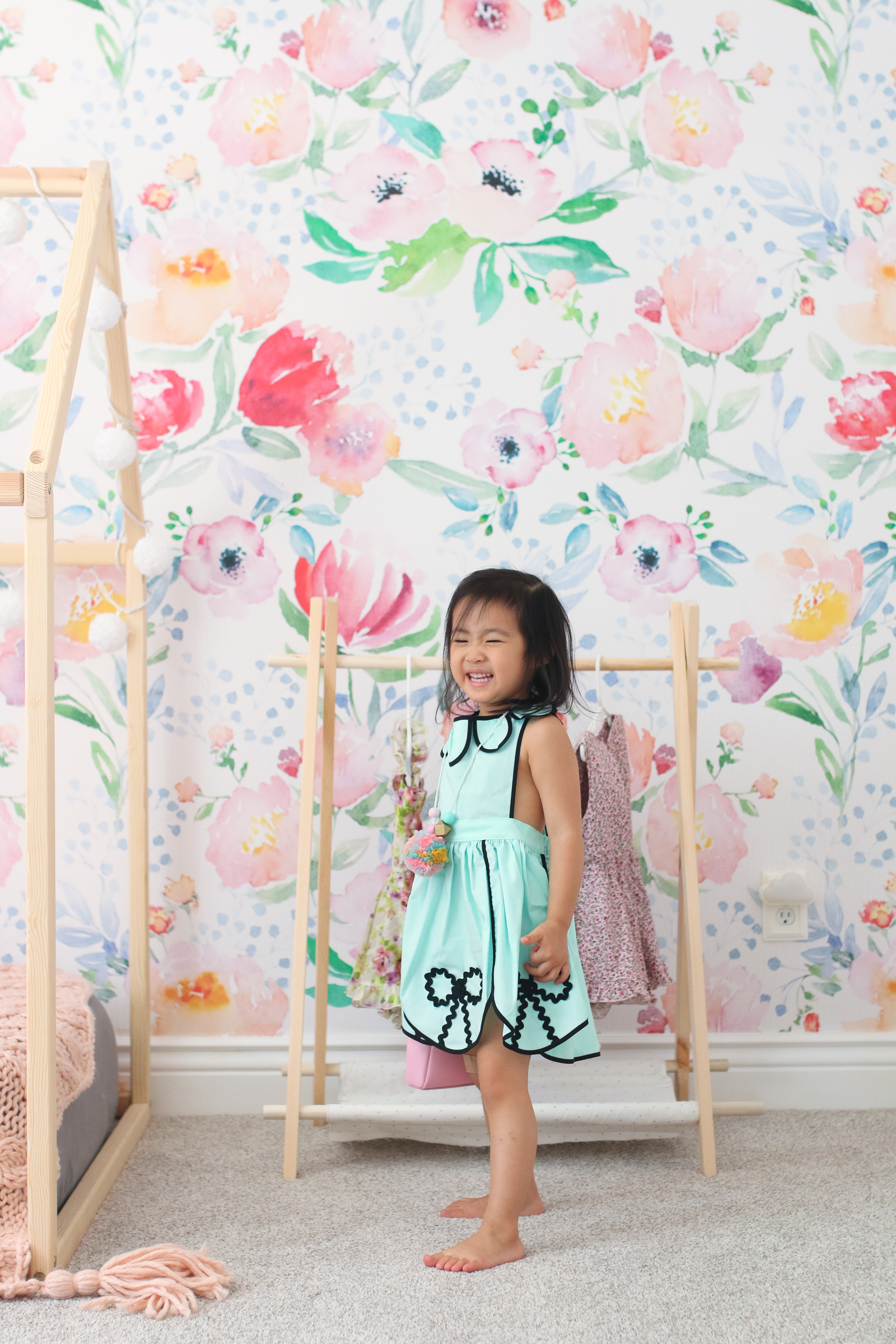 We did it! We put up Vivian's accent wallpaper wall and it only took 3 people and 2.5 hours! I actually thought it would have taken longer which is why the vinyl wallpaper sat there for a few weeks, but it really was pretty easy, and that is coming from a person who is not the best at DIYing anything! We received this vinyl wallpaper from Loomwell and for Vivian's room we choose the Etta Wallpaper. Her walls were already a light pink before we moved in, so since this floral has some pink in it, it is just perfect.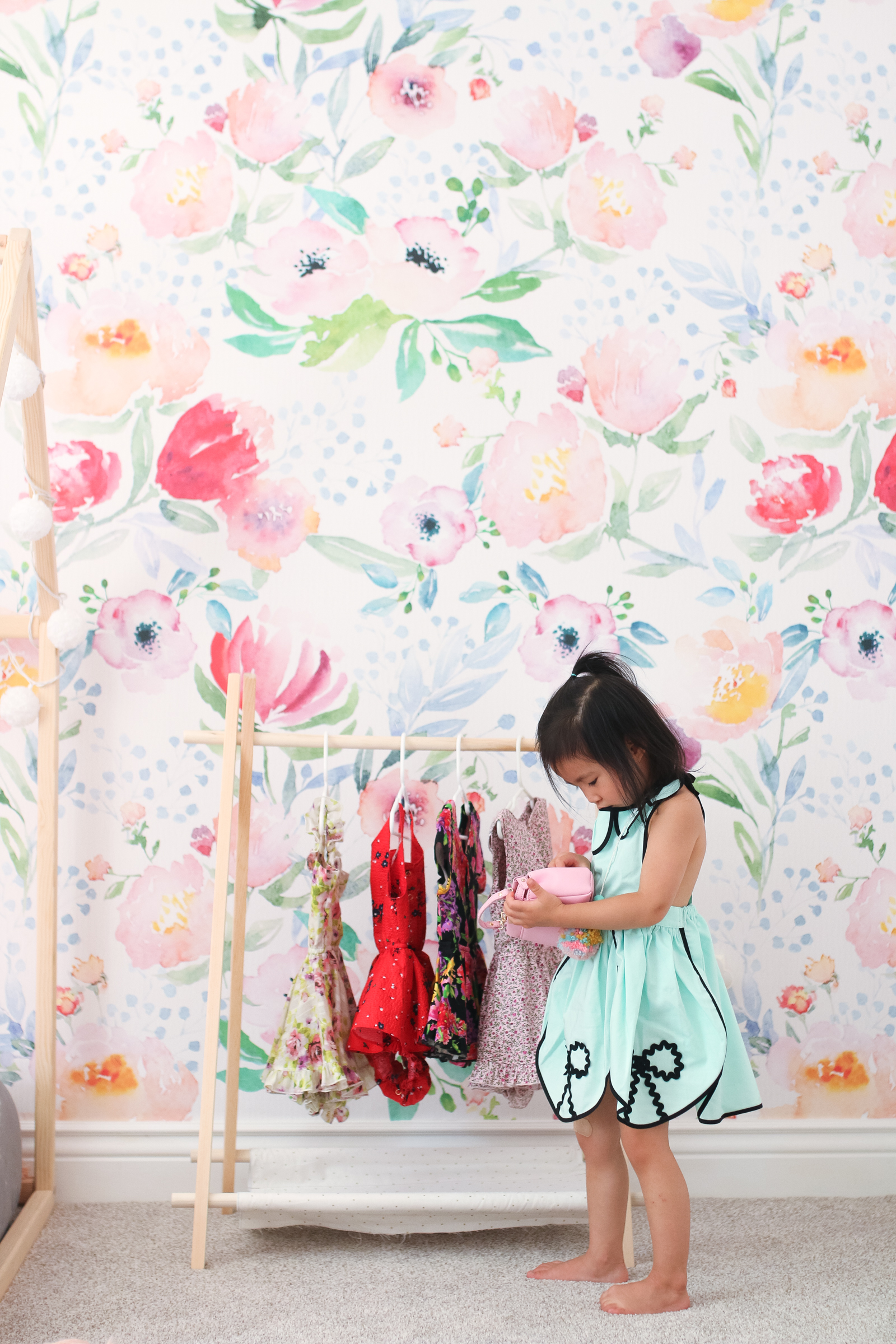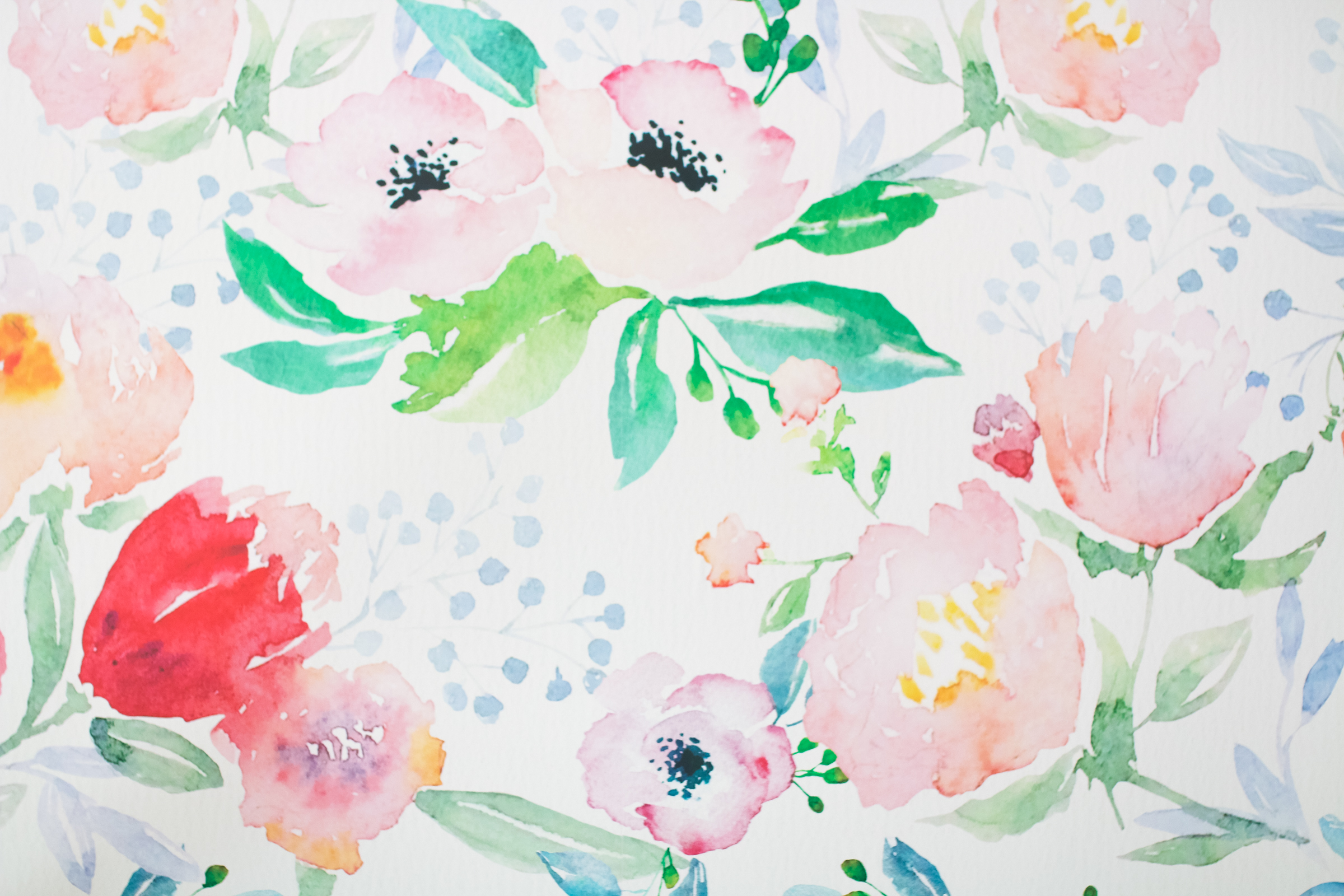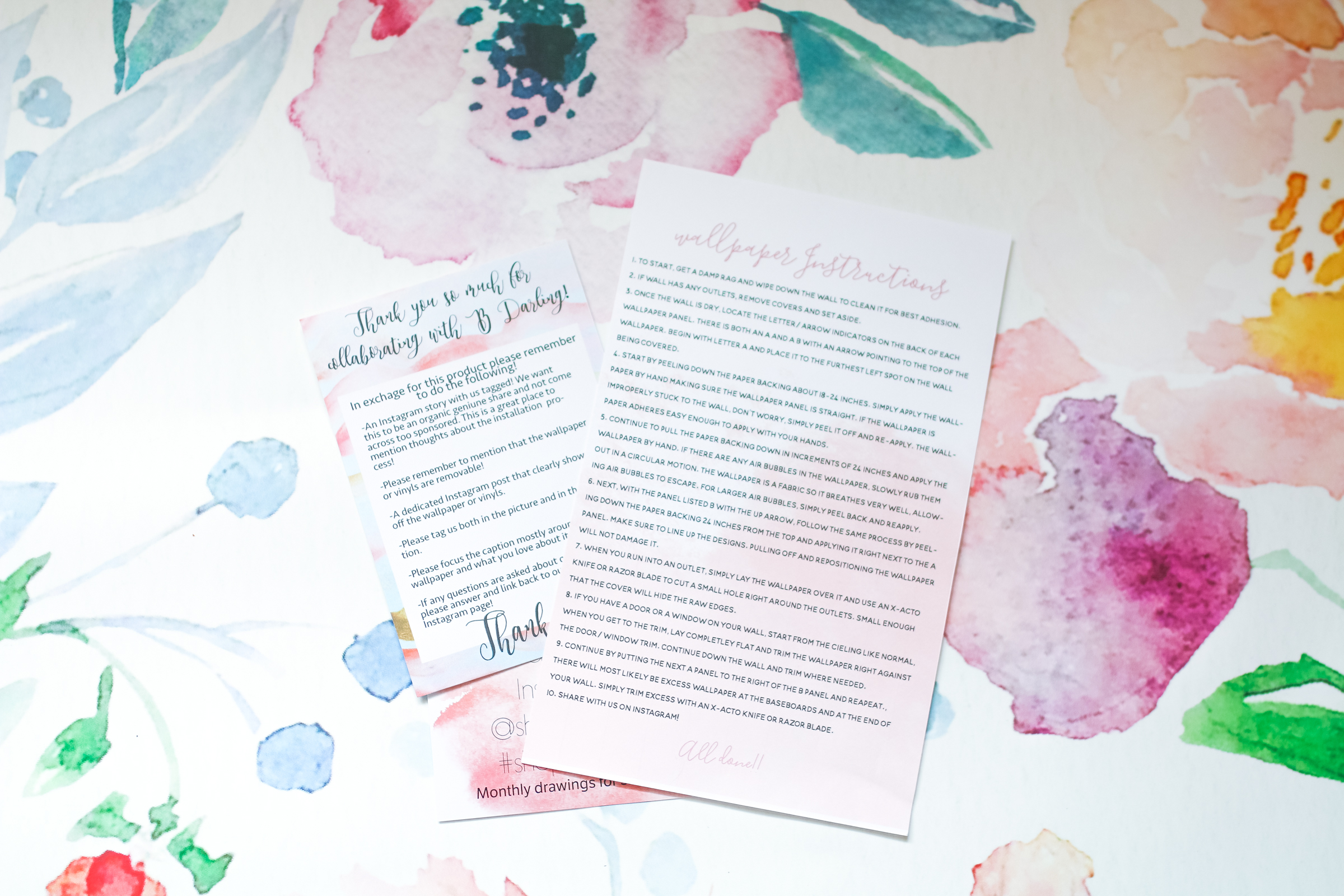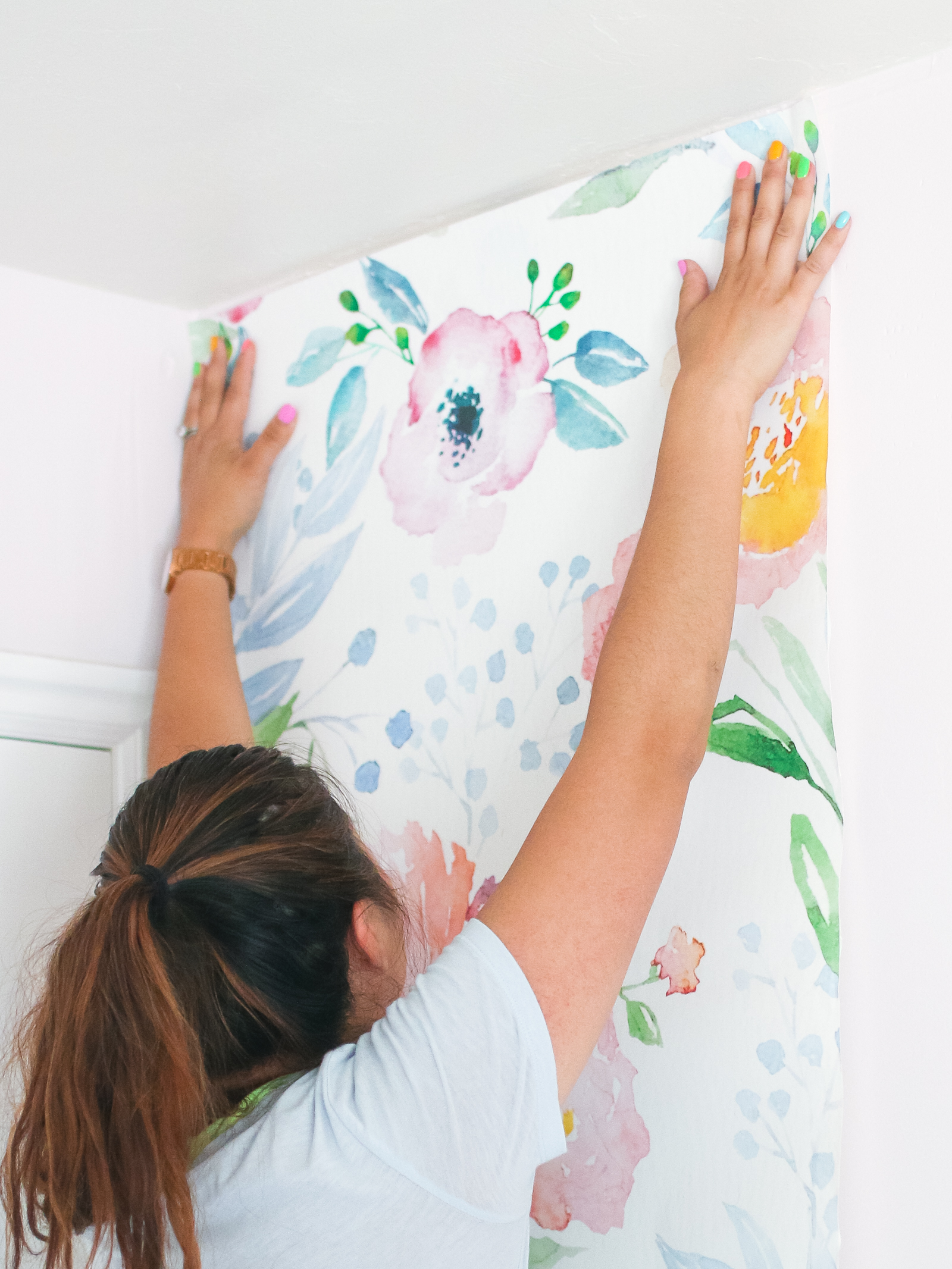 Let me tell you, their instructions were VERY clear and simple to follow. Their vinyl wallpaper panels consist of an A and a B, and they show you which end is the top. So you basically put up paper A in the top left corner and go down. You slowly peel down the backing, while pressing the vinyl wallpaper to the wall and smoothing out any air bubbles. Then you take panel B and line it next to A (this may have been the hardest part, but not too bad) and then peel the backing down. On Vivian's wall, there were 2 outlets, so we had to cut around them. It's fine, no big deal!
Another thing that is great is that they have a handy wallpaper calculator that is based on the height and width of your wall that tells you how many sheets you need to buy! Seriously, look at that chart before you buy!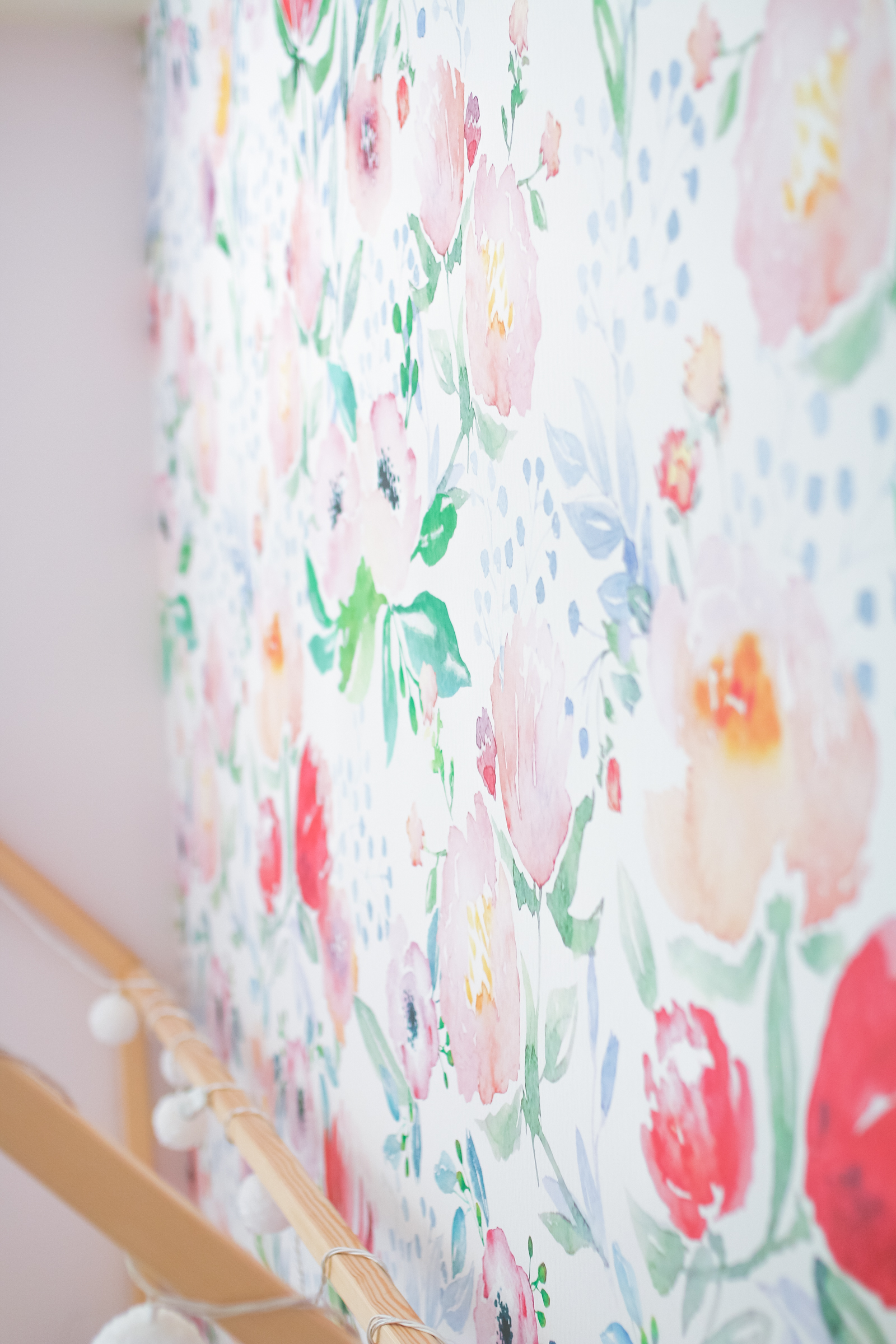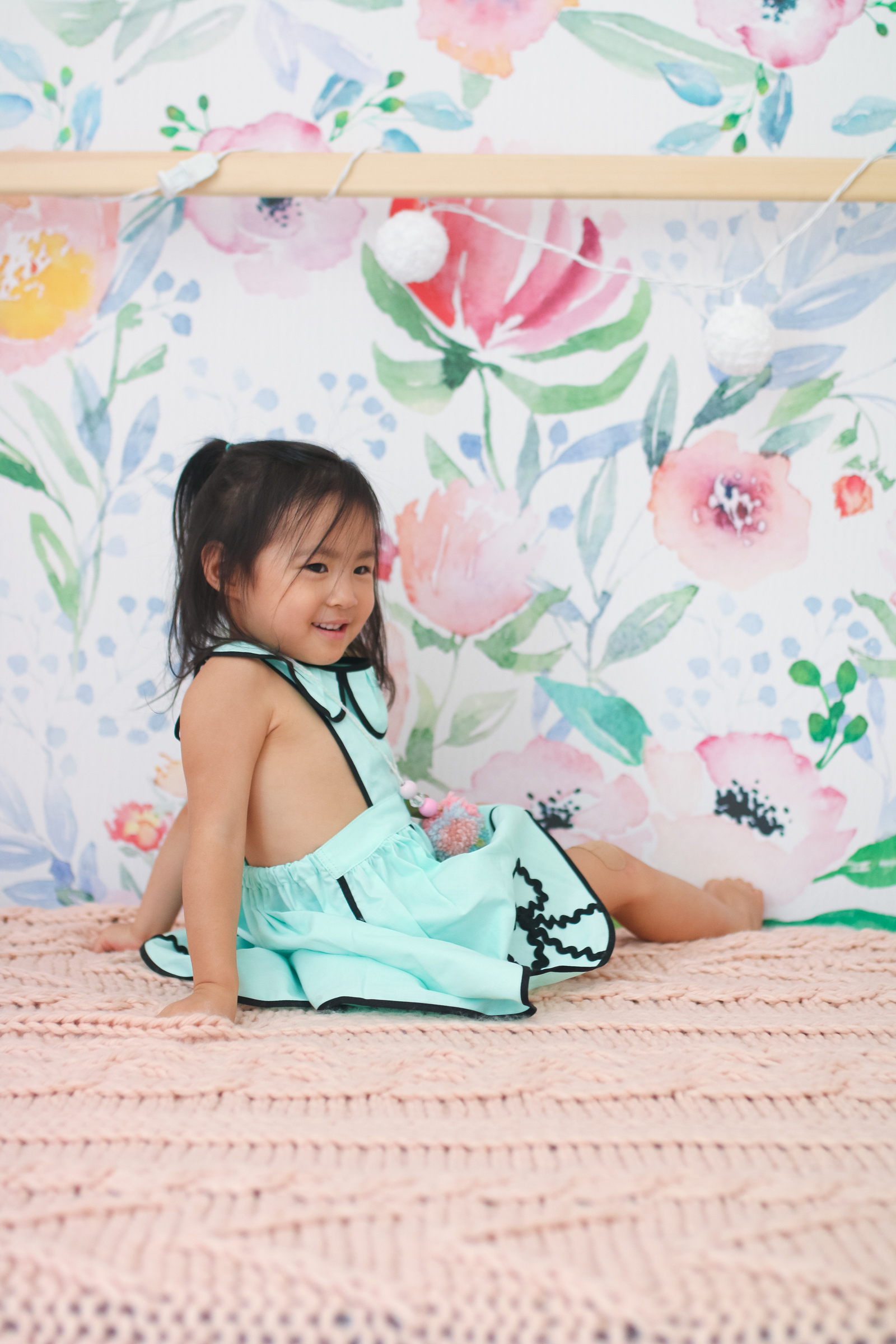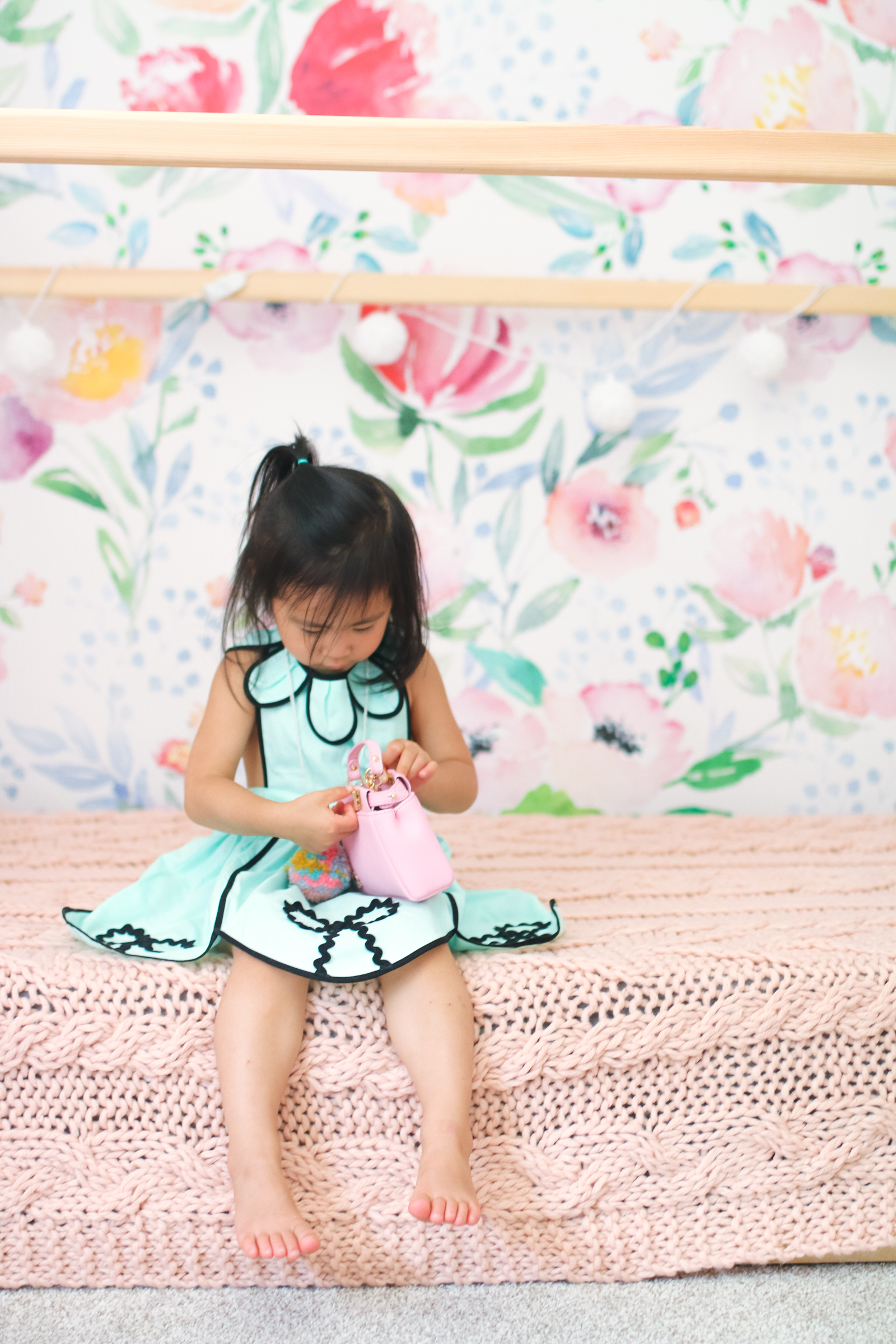 I am obsessed with this vinyl wallpaper. Vivian is obsessed. We couldn't be happier!! And my friends over at Loomwell and I are offering you an exclusive 15% off coupon of "SANDY15" to use on your entire order! Woohoo, happy wallpapering! If you do decide to buy their vinyl wallpaper, I want to know what print you get!! I'm seriously considering doing another one for our laundry room! And also they have Blackout Curtains that we want to get too!
Oh and they've already made a video to show you the installation process, in case you are a visual learner, so I've shared it above. It was super helpful for me to watch before we did it!
Shop the post: