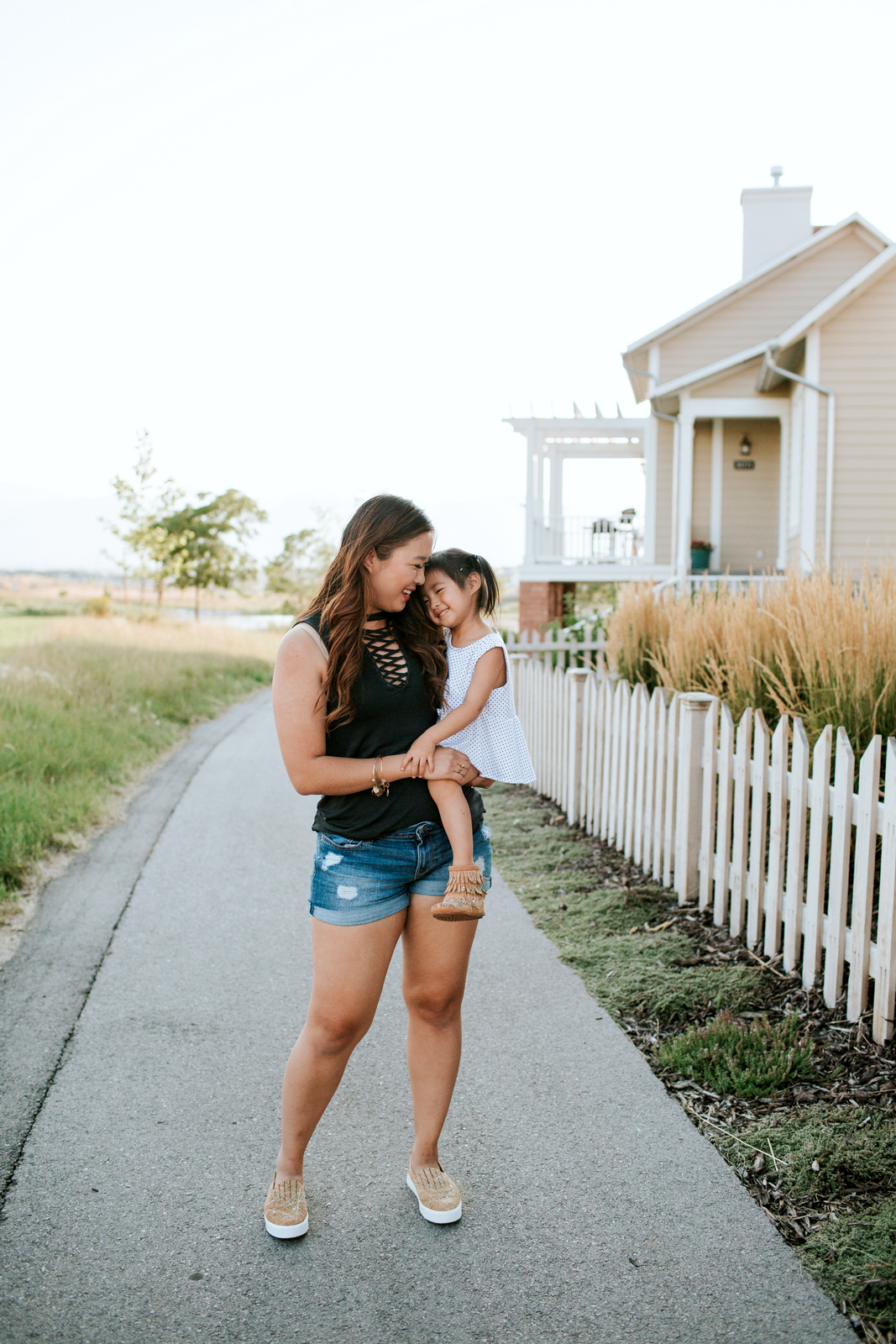 Is anyone else soaking up the last bits of Summer before the madness of back to school? Right now, at the kid's daycare, they really are having so much fun. From ice cream trucks visiting, puppet shows, water days, they literally don't even want to come home each day! But once school starts, they'll still have fun being with their friends, but there may not be as many "fun activities".
For this month's Mamas and Minis Collective series – my fellow mama blogging friends and I are showing off how we style Minnetonka shoes: the
Minnetonka
& Lindsay Stewart of Free Range Mama mommy & me hand painted collection of shoes, that celebrates young imaginations and the people who help nurture them. A portion of the proceeds will go towards funding classroom projects in partnership with
DonorsChoose.org
. I love the neutral color Minnetonka shoes with the fringe, and the paint design is just so fun!! And of course my Minnetonka shoes are super comfortable and great for chasing toddlers. 😉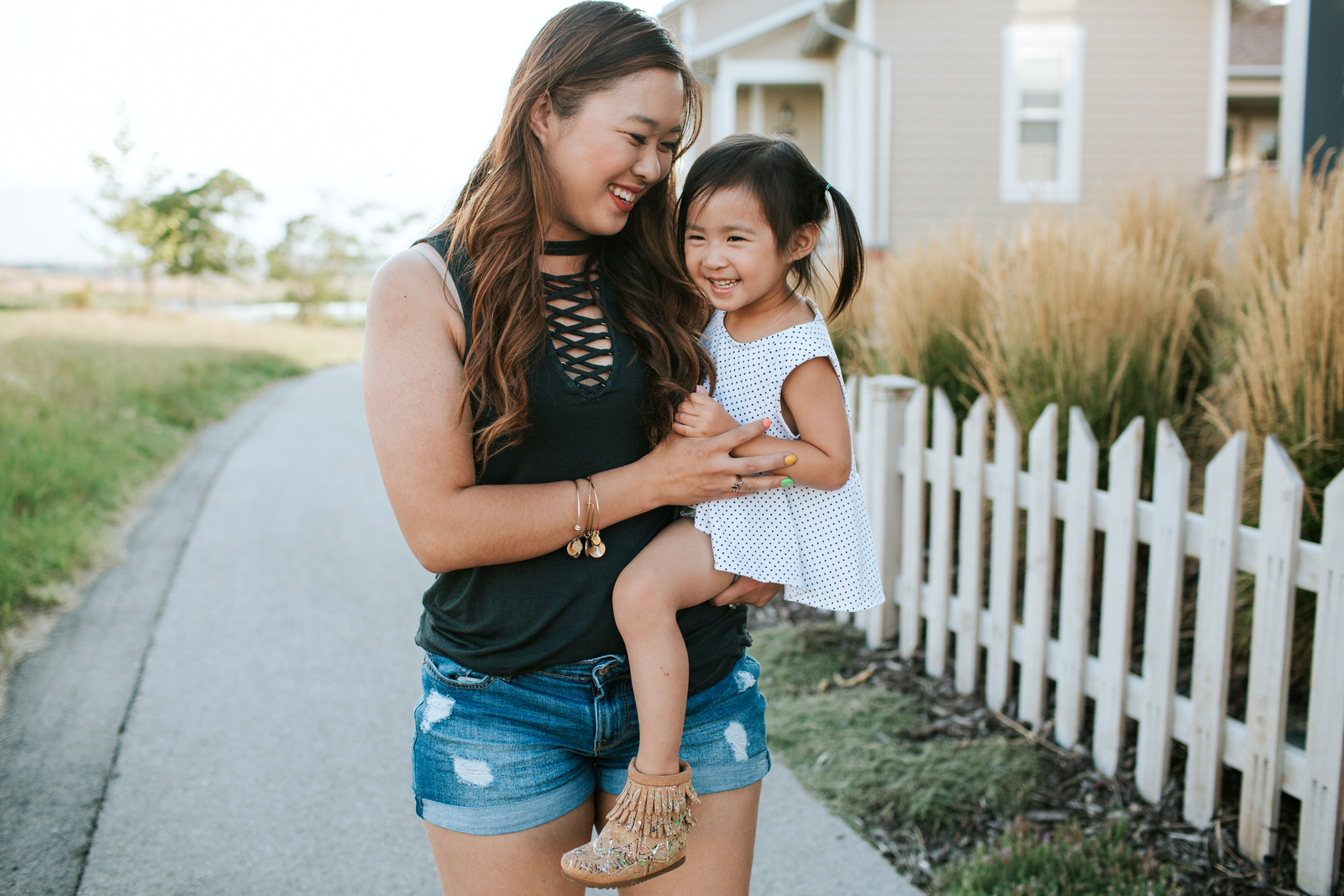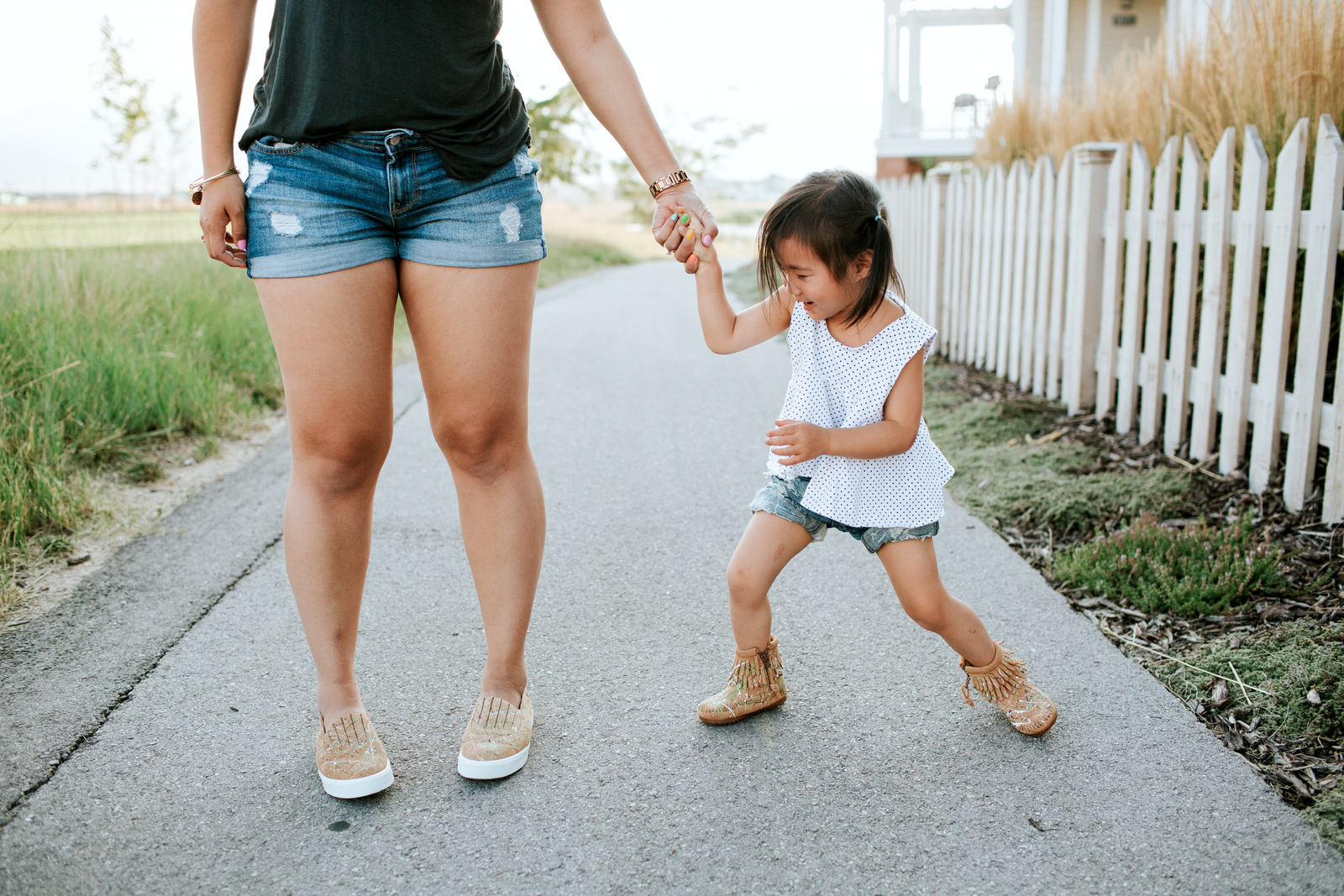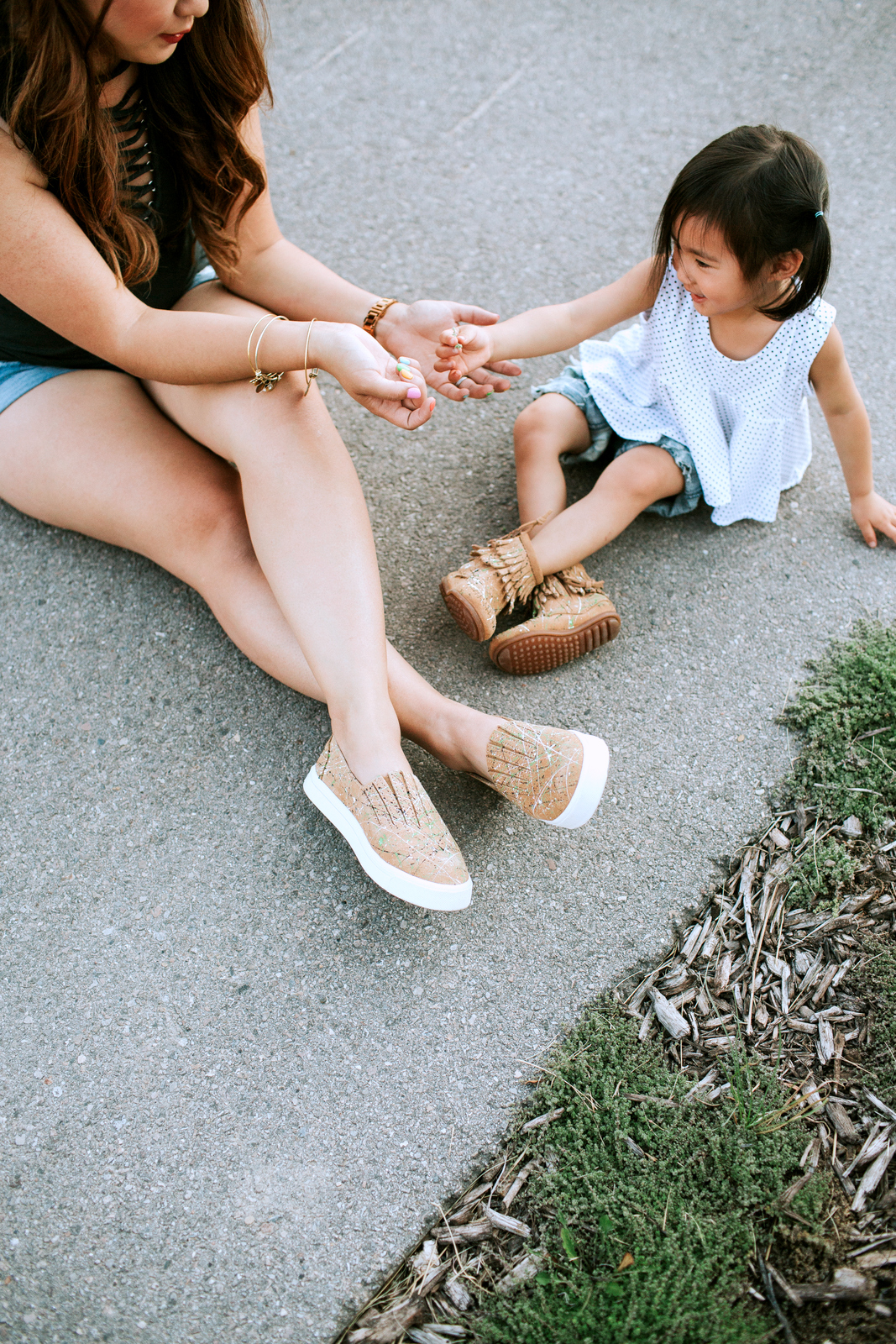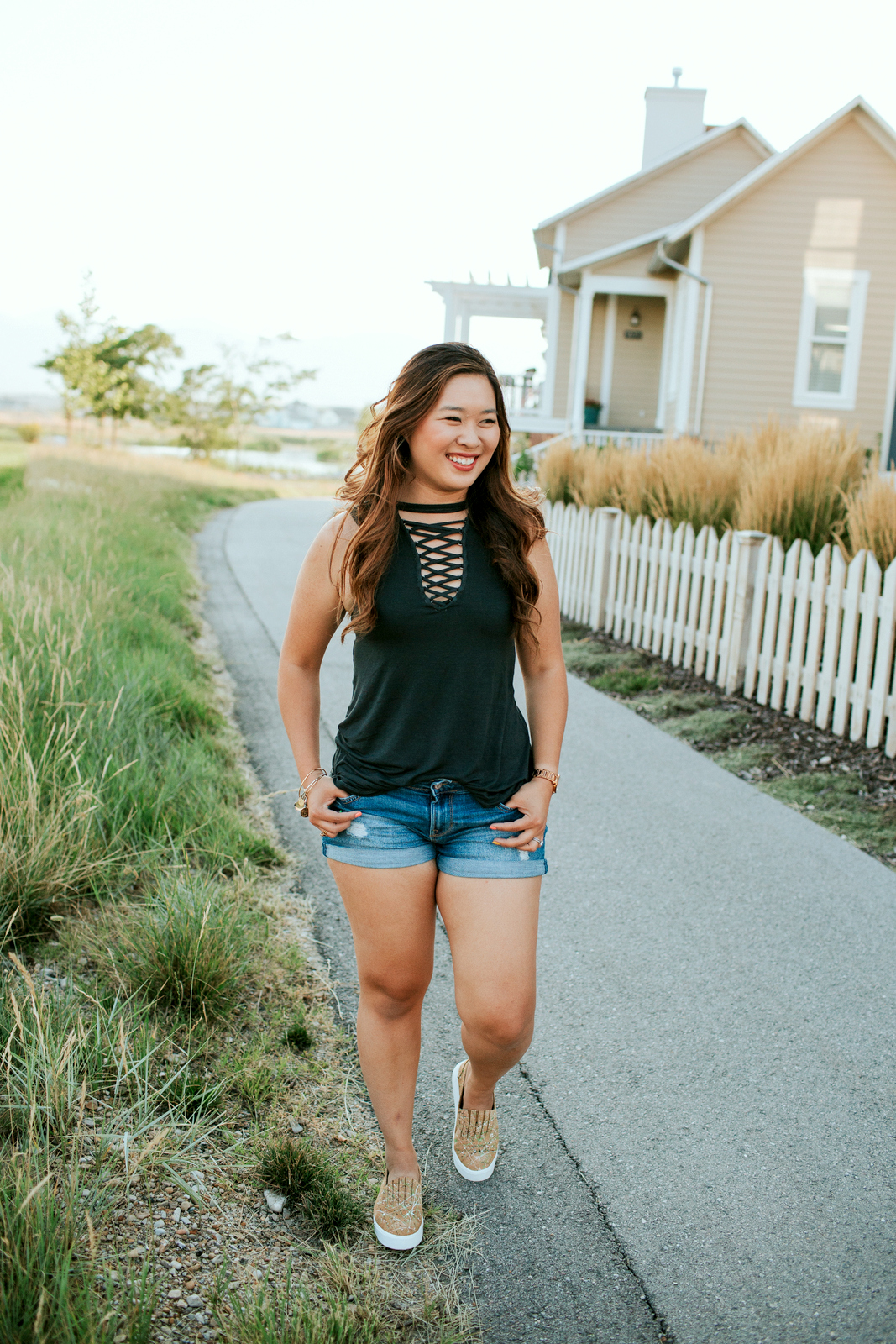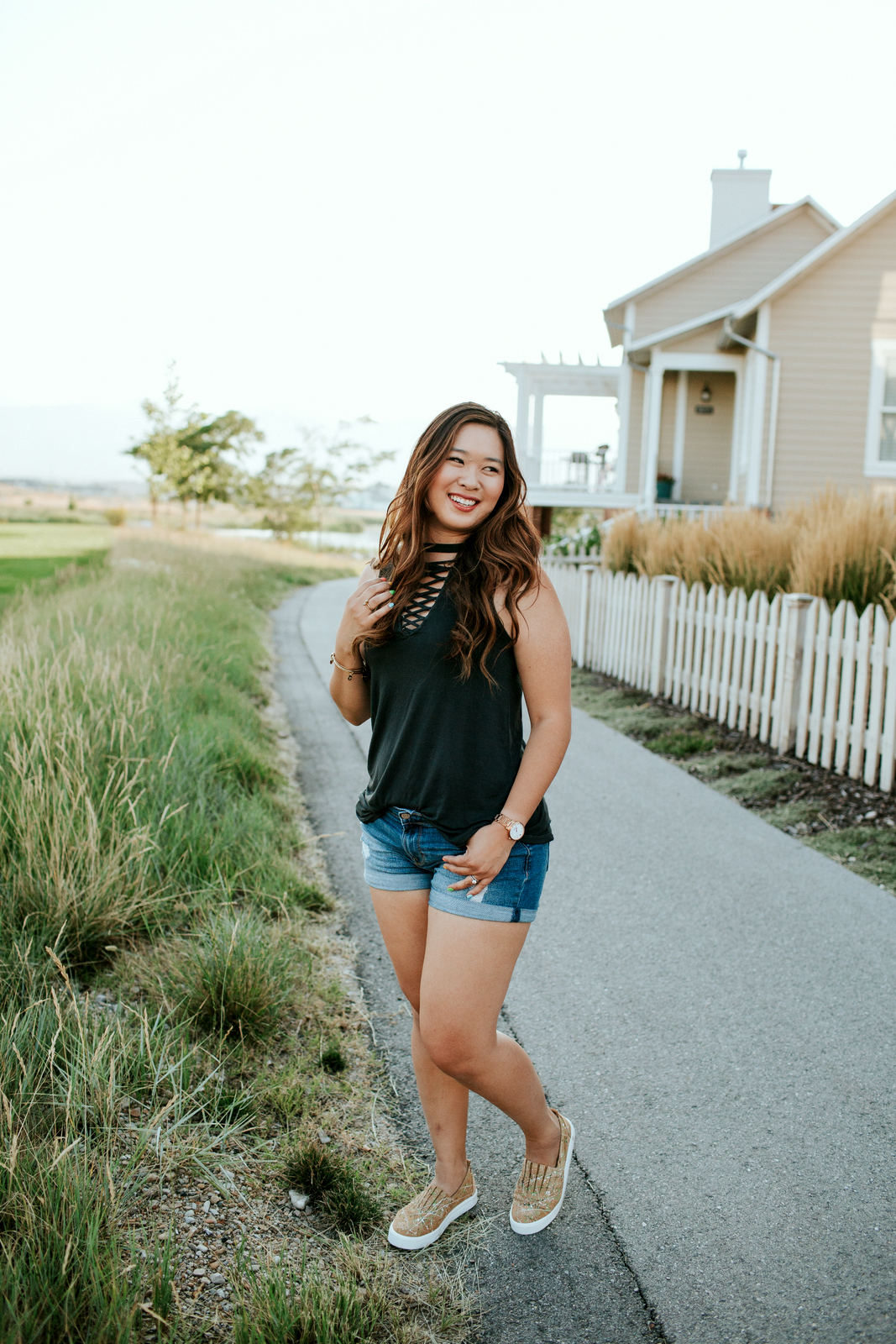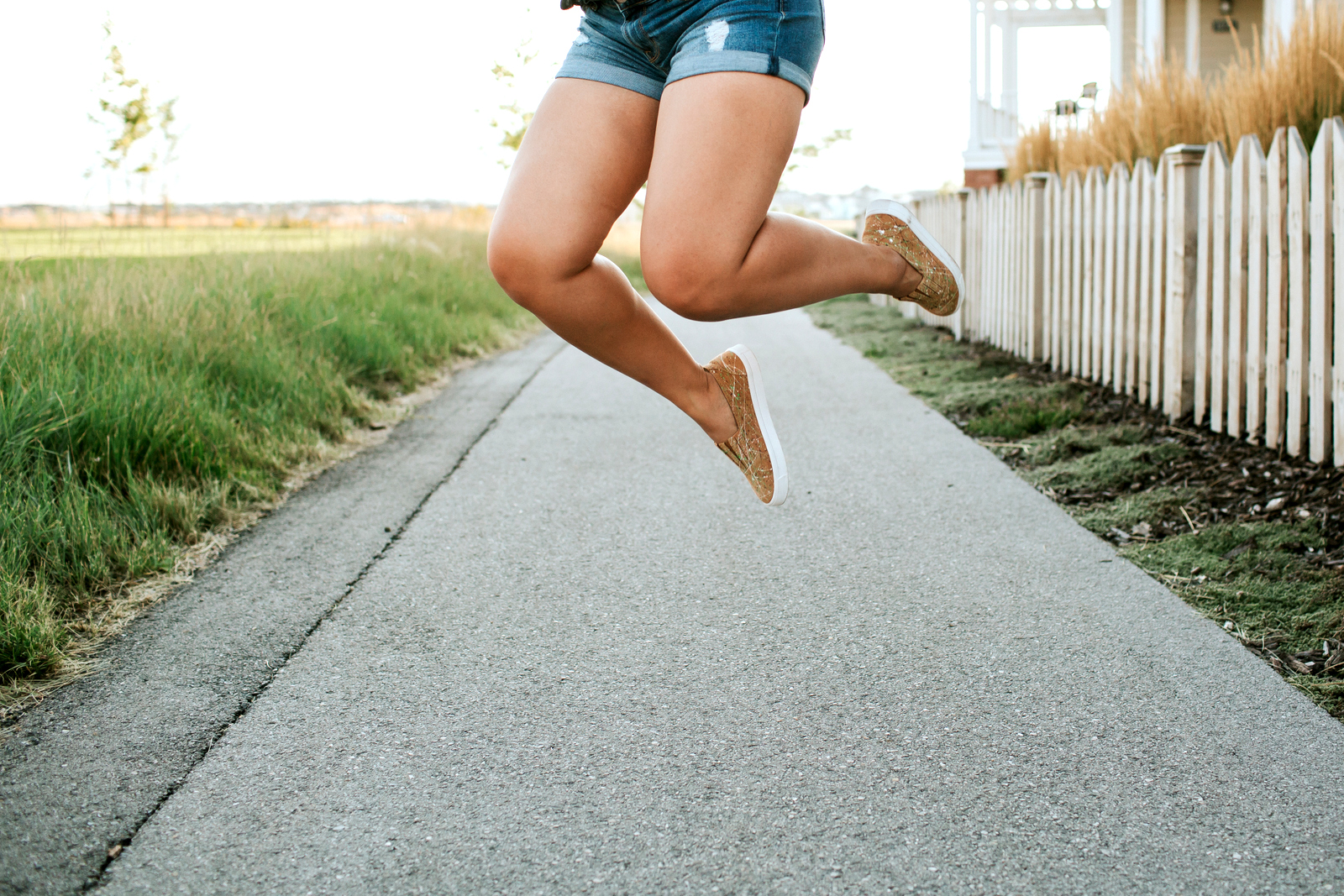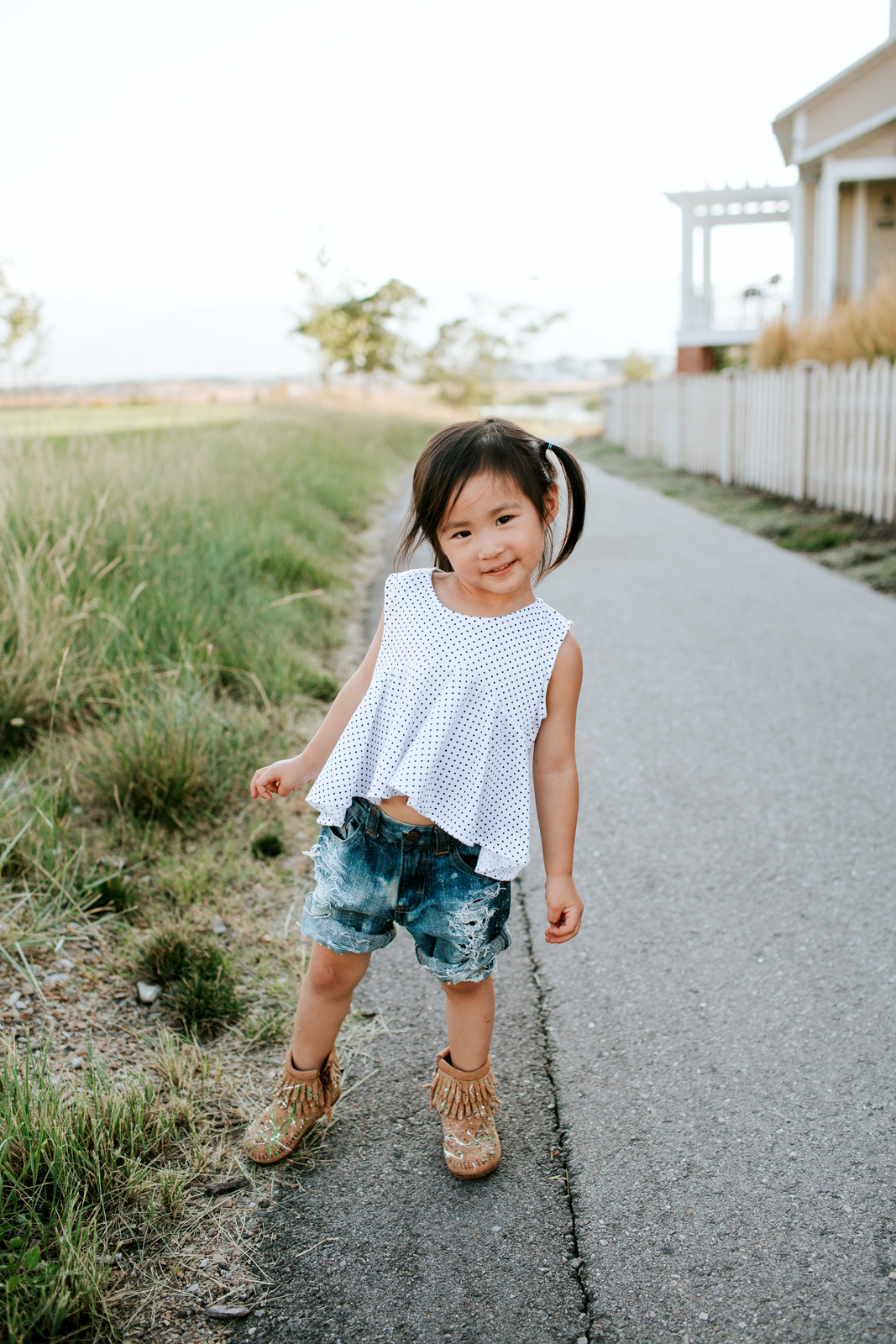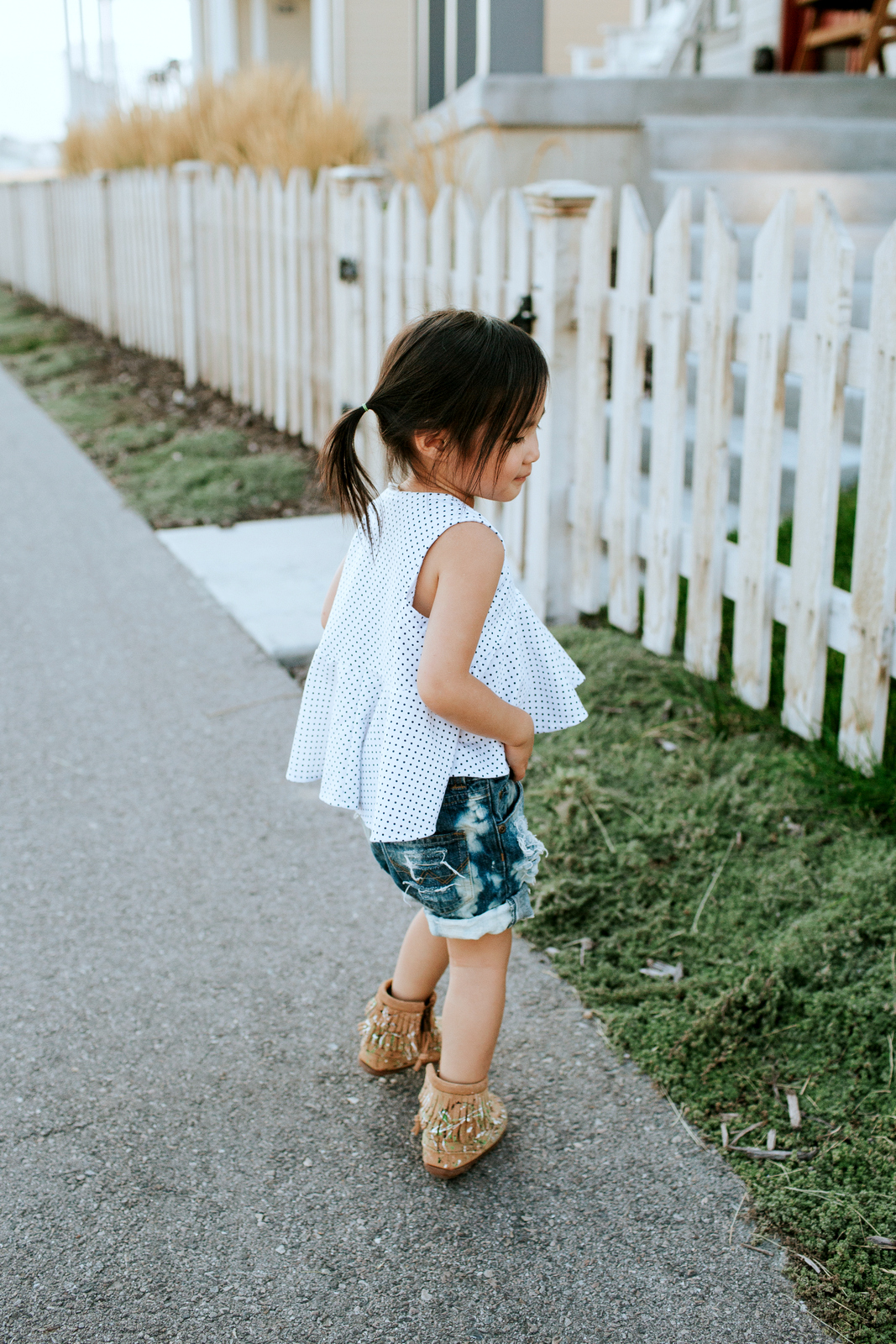 Photography by The High Pines
My outfit:
Tank: American Eagle Outfitters
Shorts: Old Navy
Shoes c/o Minnetonka
Vivian's outfit:
Top c/o Crew & Lu
Boots c/o Minnetonka
Shop the post:
If you want to see other ways to style the Minnetonka x Free Range Mama line on Mamas and Minis, don't forget to visit my friends!!

Lipgloss and Crayons | Walking In Memphis In High Heels | Chasing Davies
Save
Save