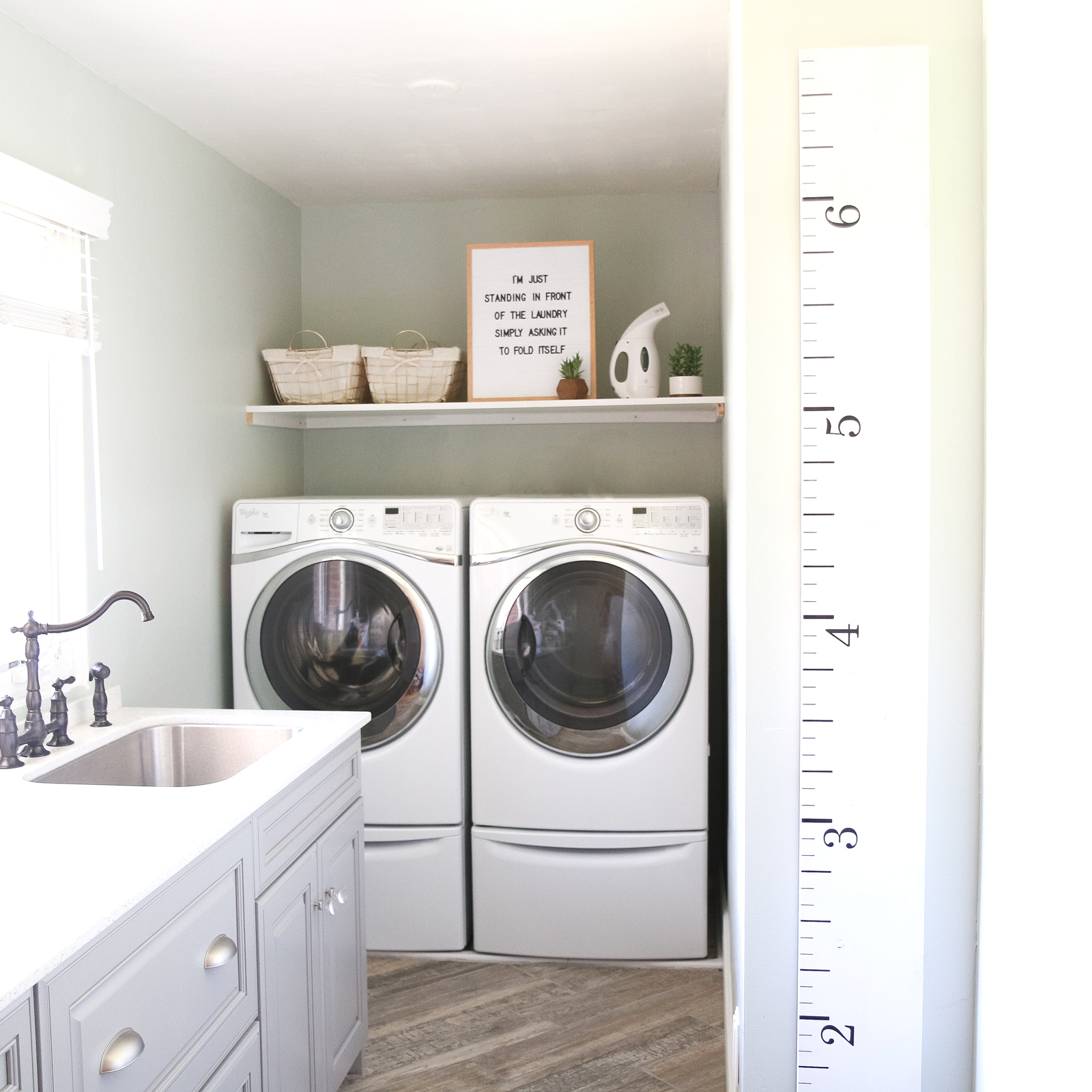 As most of you know, we spent almost 6 months house hunting (we were in a rental) and although it was fun to look and dream, it was also very exhausting. We just wanted to find the right house for our family and we were getting a little pressed for time. When we first stepped into this house, I have to tell you, the laundry room was a BIG selling point! In our old rental, the laundry room was basically the room between the house and the garage, so it was small to say the least, we would have to hang clothes in different closets and it just wasn't a comfortable space. But NOW, we have a window, gorgeous grey cabinets, a hanging rod, shelves to store detergent and pretties, and I just hung up a White Loft growth chart for the kiddos to be able to track their height! So take a look at my functional and spacious laundry room ideas!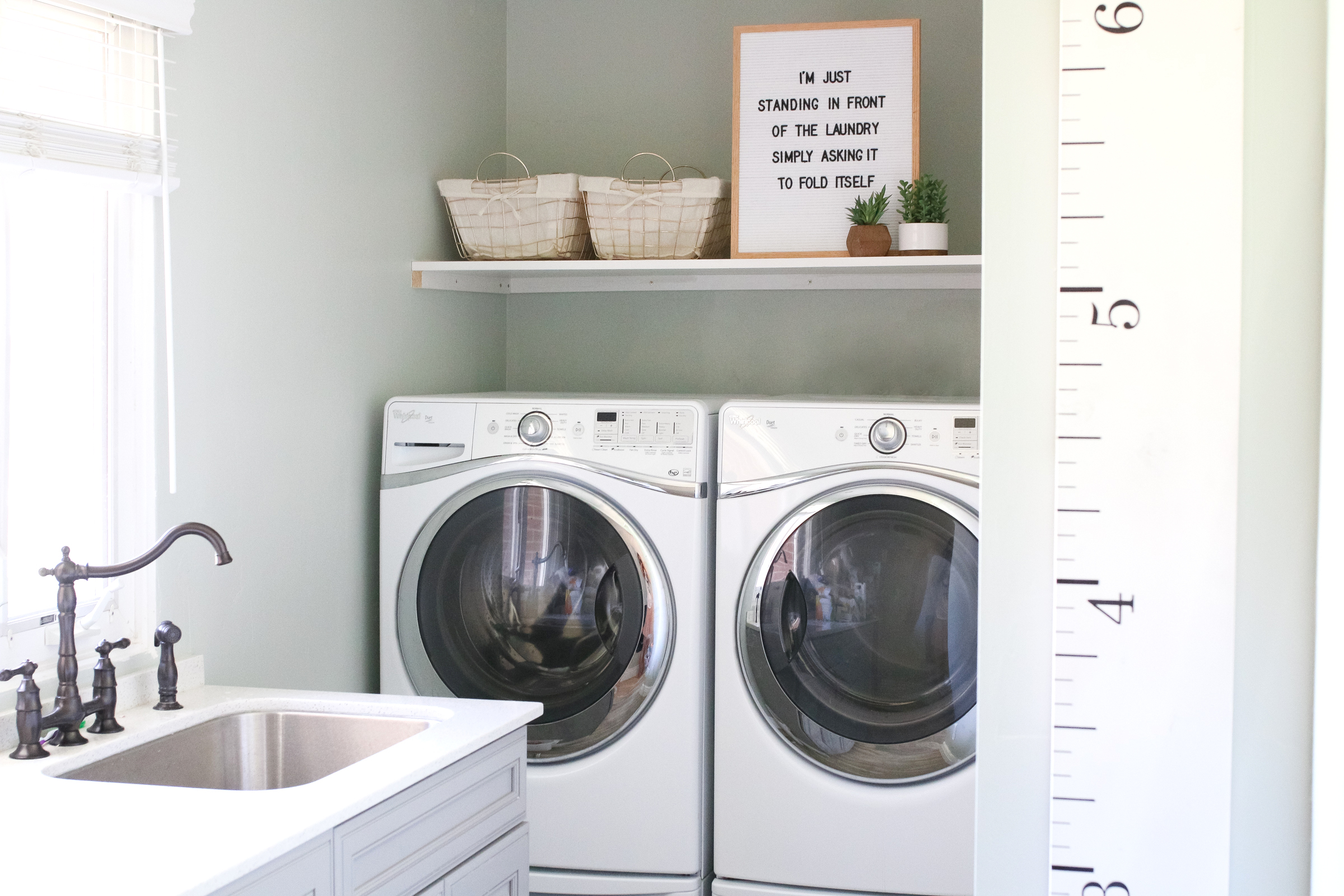 But seriously, anyone else agree with this sign? These Letterfolk boards are just way too fun in coming up with the perfect witty sayings and I have to say that ripping off each letter from the sheet it comes in was the perfect 5 year old busy work!! And also hunting for letters too!!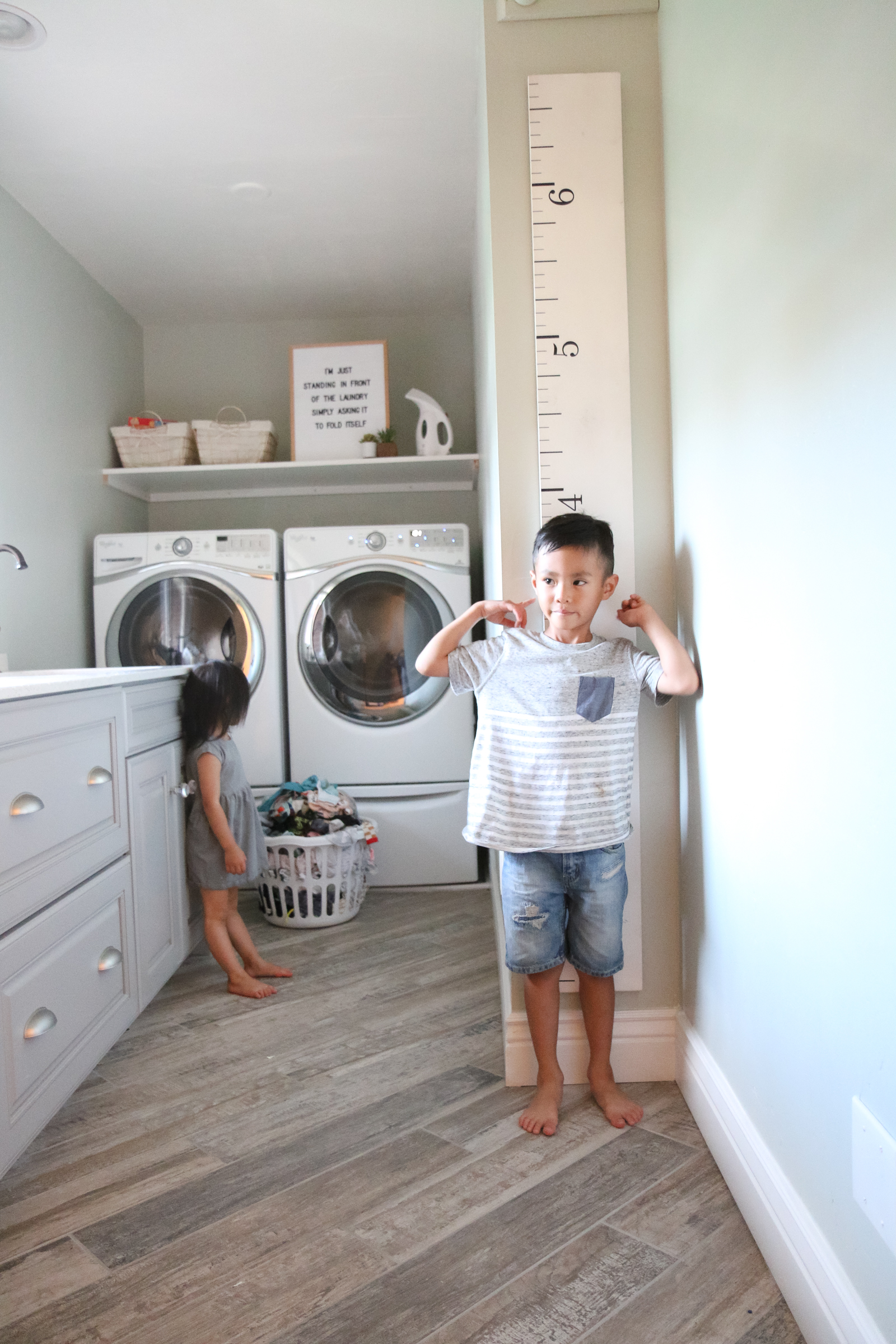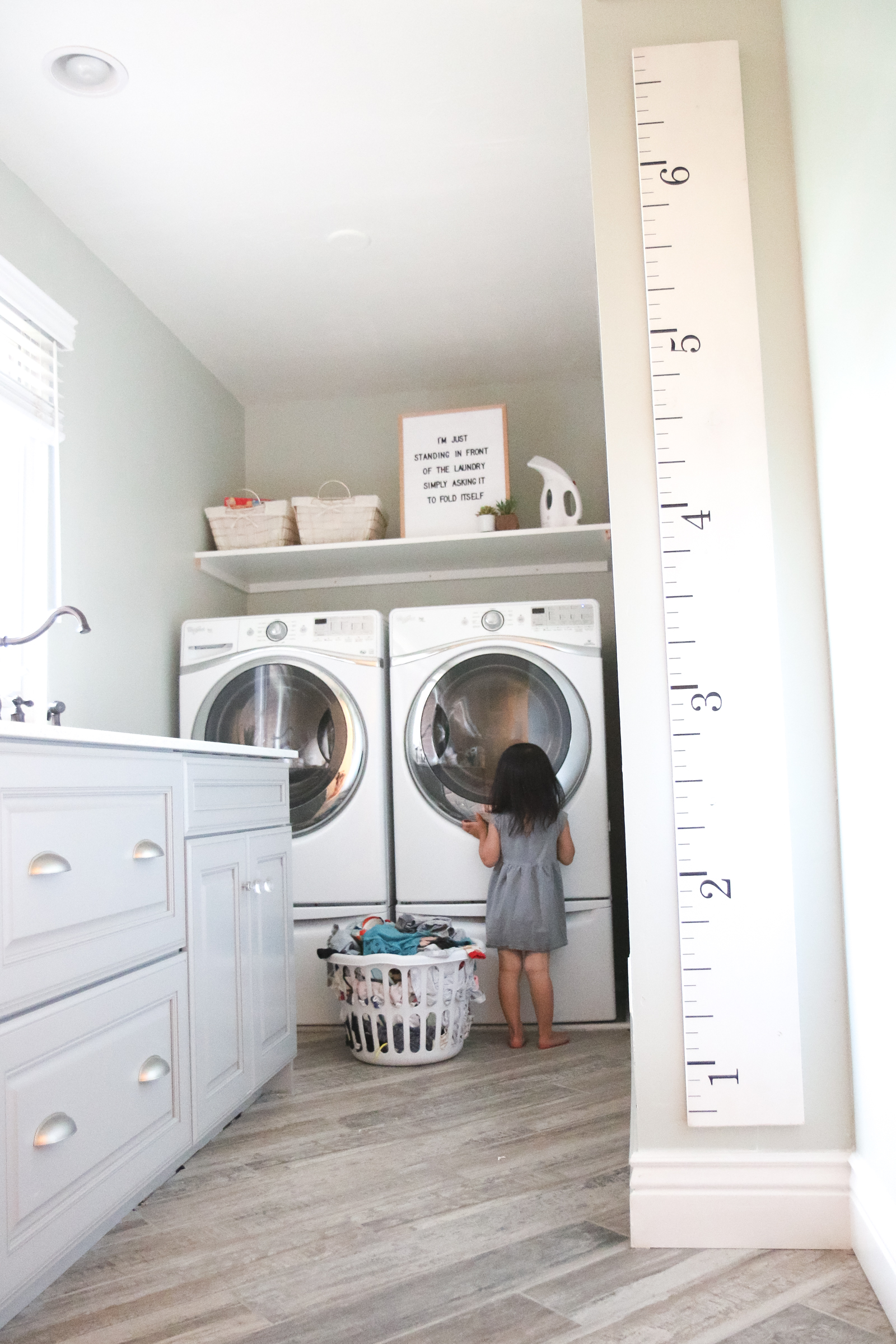 I still have plans to spruce up this space a bit, I was thinking of maybe adding a wallpaper to the top section of that back wall? What do you think? Are these good laundry room ideas? But honestly, I just love that I have a layout I love that it definitely is motivating me to want to decorate the space more… and keep it clean too! 😉
Interested in decorating your home with a wooden growth chart? My friends over at White Loft are offering you 15% off with code SANDY, good through 9/15!!