This post is sponsored by Kohl's. I received the included back to school clothes and essentials as compensation.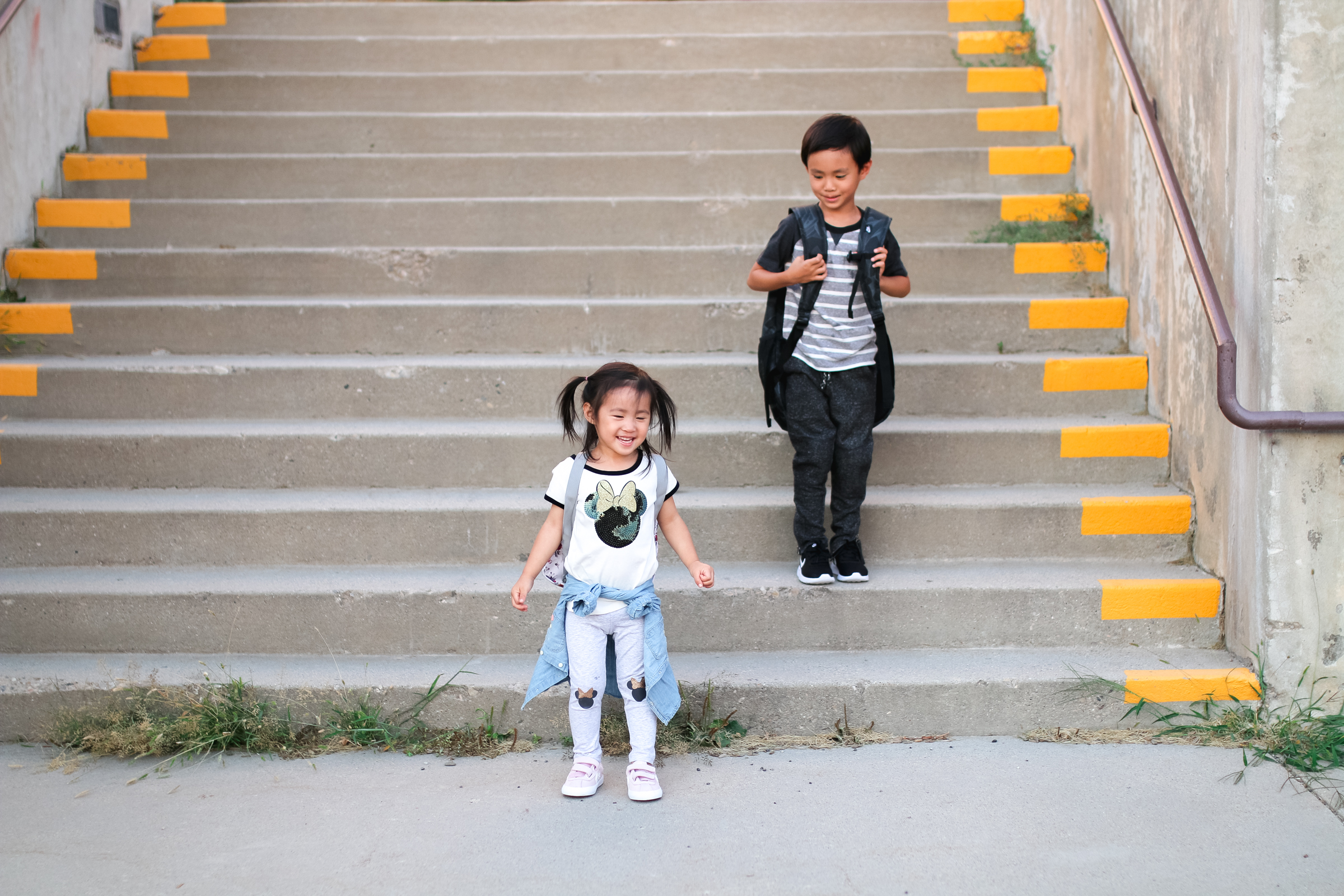 It always amazes me at how fast Summer flies by and now we are nearing the back to school and Fall seasons. This year Austin will be going to kindergarten and it's just crazy to think how fast he is growing up! He truly is still a mama's boy and will always be my baby, as cliche as that sounds, but it is so true! Vivian will soon be advancing to the "threes" class, will be fully potty trained soon, and is almost too heavy to carry in my arms! Right now, a lot of shops are promoting back to school deals, so it is a great time to go back to school shopping and stock up on back to school clothing, comfortable shoes, backpacks, lunch boxes, and school supplies. But I wanted to share with you some of my TOP 5 TIPS on saving when it comes to back to school shopping.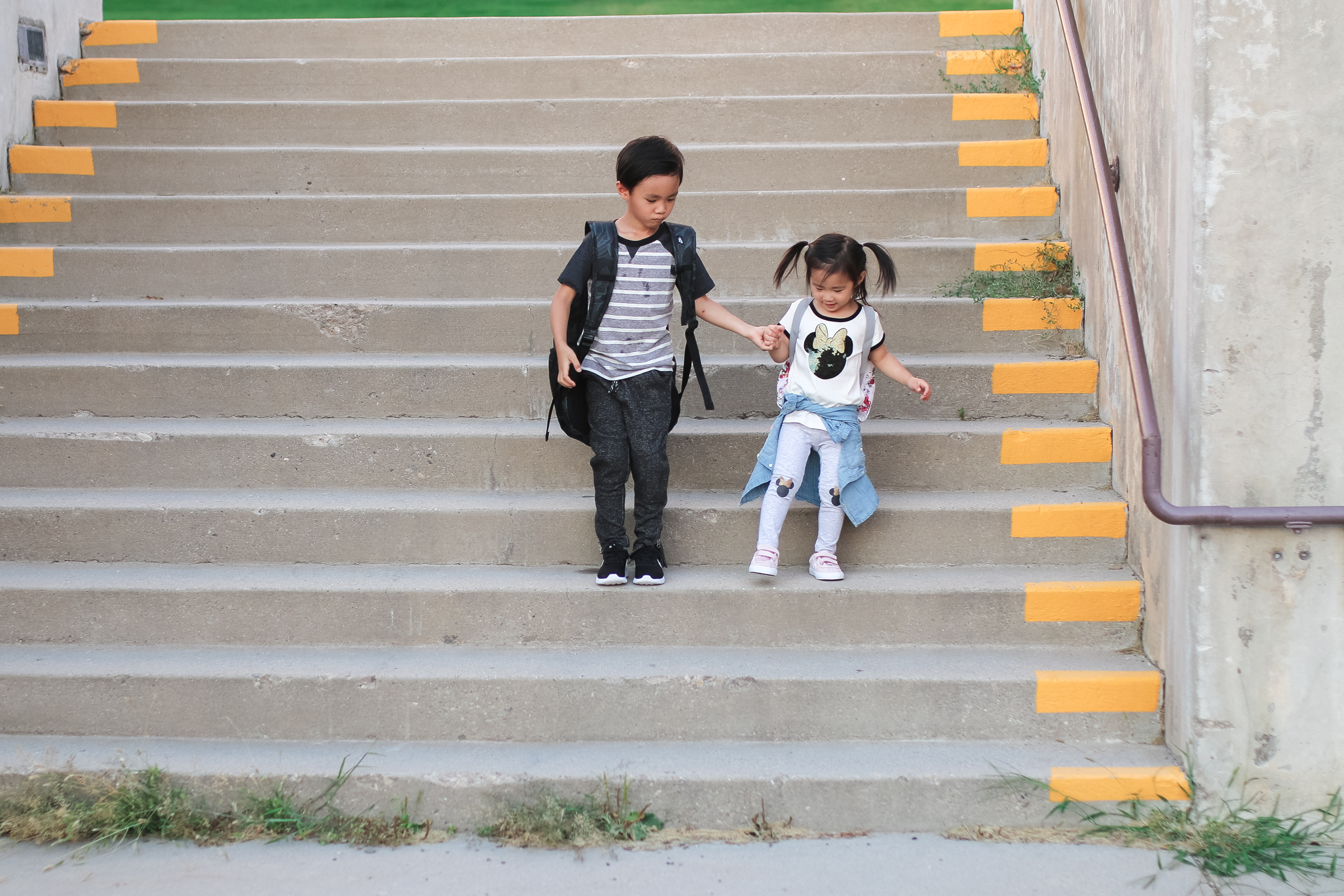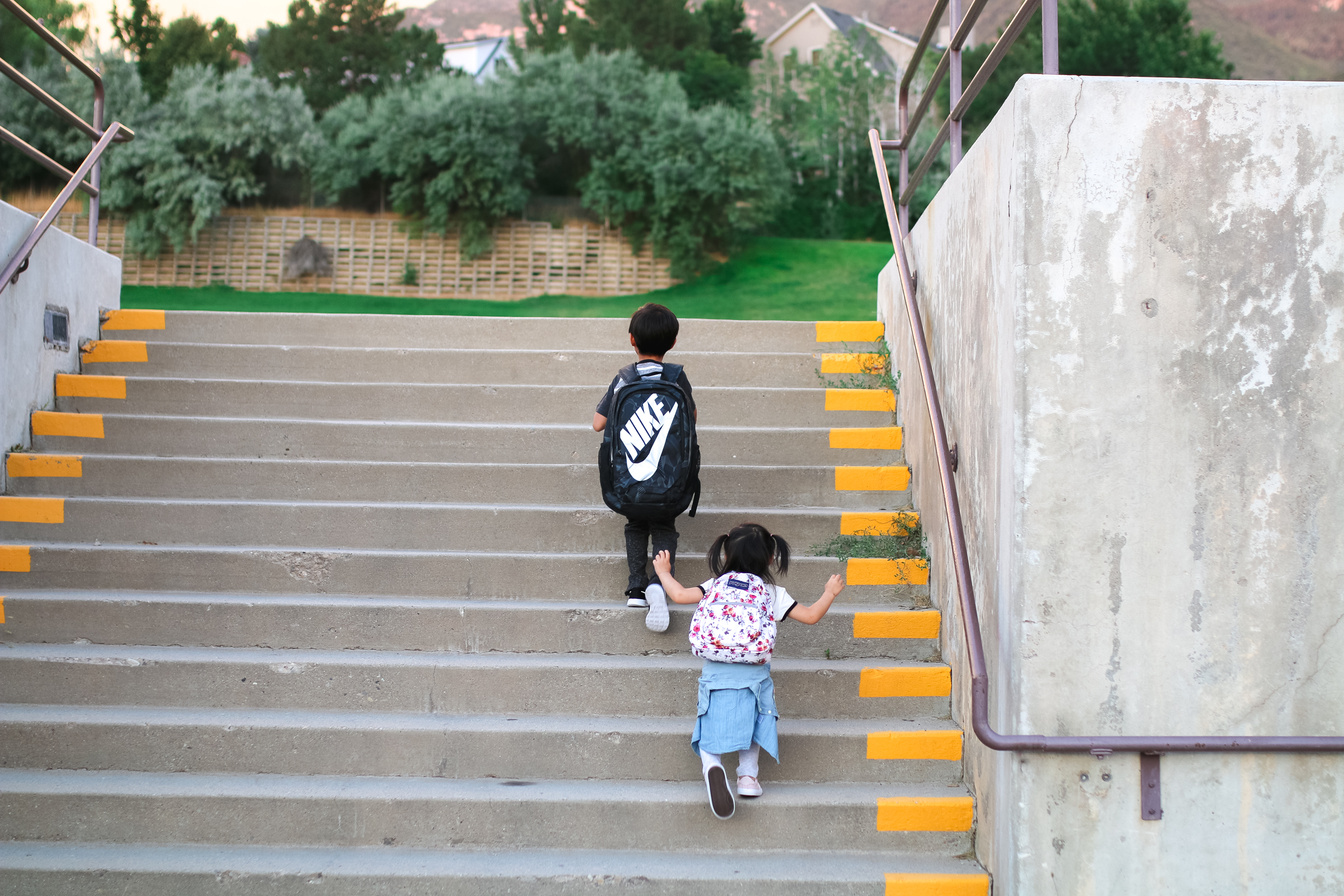 1. Take inventory of old items. First things first, before you get to shopping, look through your children's current wardrobe for clothing that will still fit your child. I know that with different brands, clothing sizing can run differently, so even though my son is turning 6 this year, he can probably wear his size 5 clothing for at least another few months or even for another year. Also, don't count our tank tops or t-shirts or what you would consider "summer clothes", because they can be used as great layering pieces for fall and winter outfits.
2. Create a new list. Once you have figured out everything that can still be worn for another year, create a new list of items that may be needed. Whether it be some new shoes, long sleeve tops, or jeans, having a general idea before you go out shopping will help to make sure you aren't buying things you don't need.
3. Sign up for rewards programs. Many stores have reward programs where if you spend a certain amount of money, you can earn cash back. Obviously this helps you out so that the next time you plan to shop at that store, you have some credit or store cash to use.
4. Look out for deals and coupon codes. This is my favorite part of shopping, to be honest, and what I love sharing with you all! Finding deals and coupon codes versus shopping for full price items is an obvious way to save money. This is all a timing thing and you have to make sure to catch the coupon codes at the right time. Make sure to check online, look at Sunday paper inserts and coupon books. Usually they will start around the beginning of August for back to school items. For example, from August 4 – 20th, you can get $10 off $50 on kid's clothes at Kohl's with coupon code BTS10.
5. Stock up for next year after the back to school shopping rush. Usually items like pencils, pens, notebooks, etc. are discounted heavily after the back to school shopping rush. These are things that will never go out of style that you can actually buy for years to come.
For Vivian, I went with a Minnie inspired Disney character outfit because she LOVES Minnie. The top is fun because it has sequins on it and I love the little mouse ears on her knees! I tied a chambray around her waist (that she could wear if she is cold) and styled her in some cute pink Converse. I mean, pink sneakers are kind of a thing right now, even Mama owns quite a few pairs. 😉 And then of course we picked up a cute little floral backpack for her that is the cutest print and colors.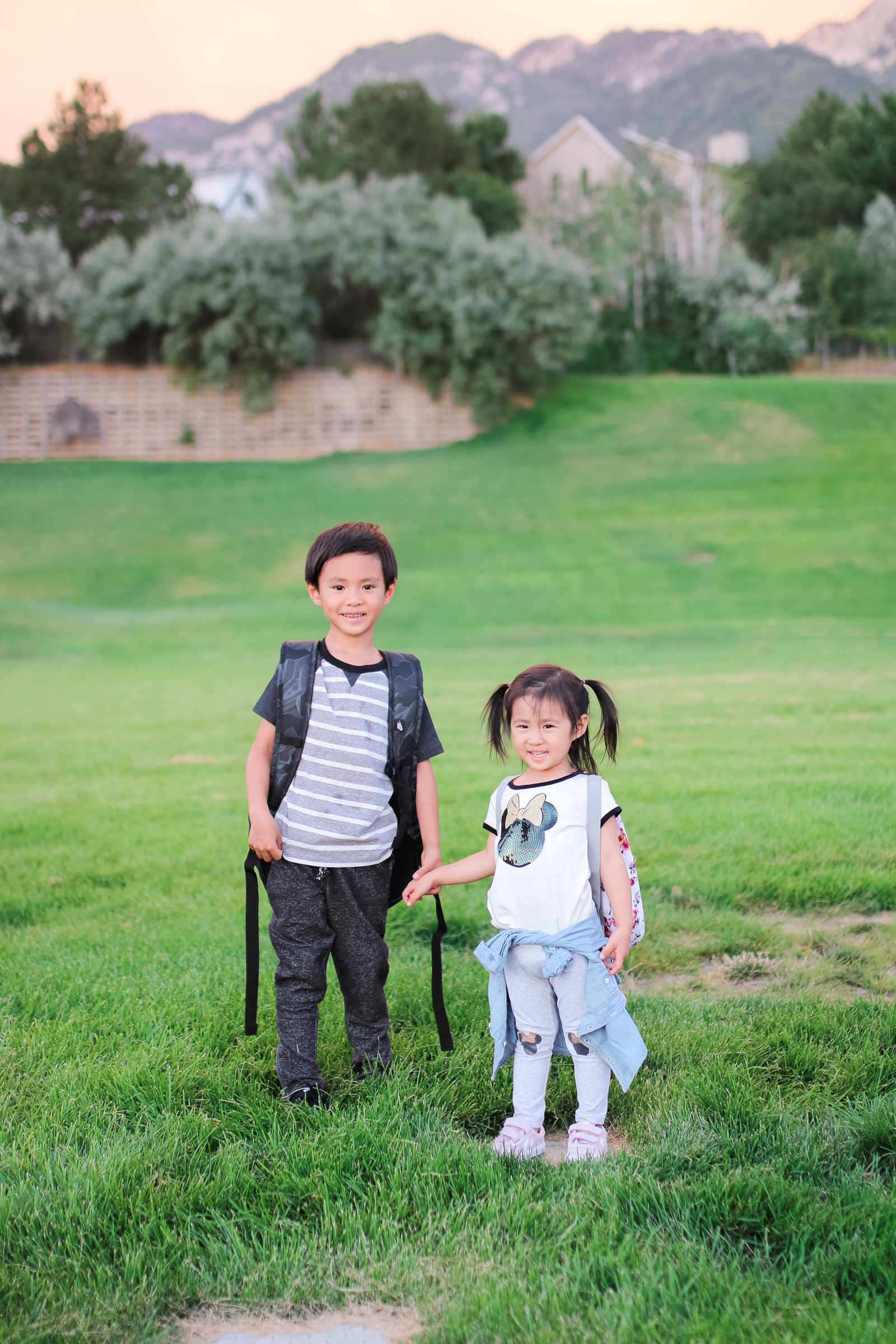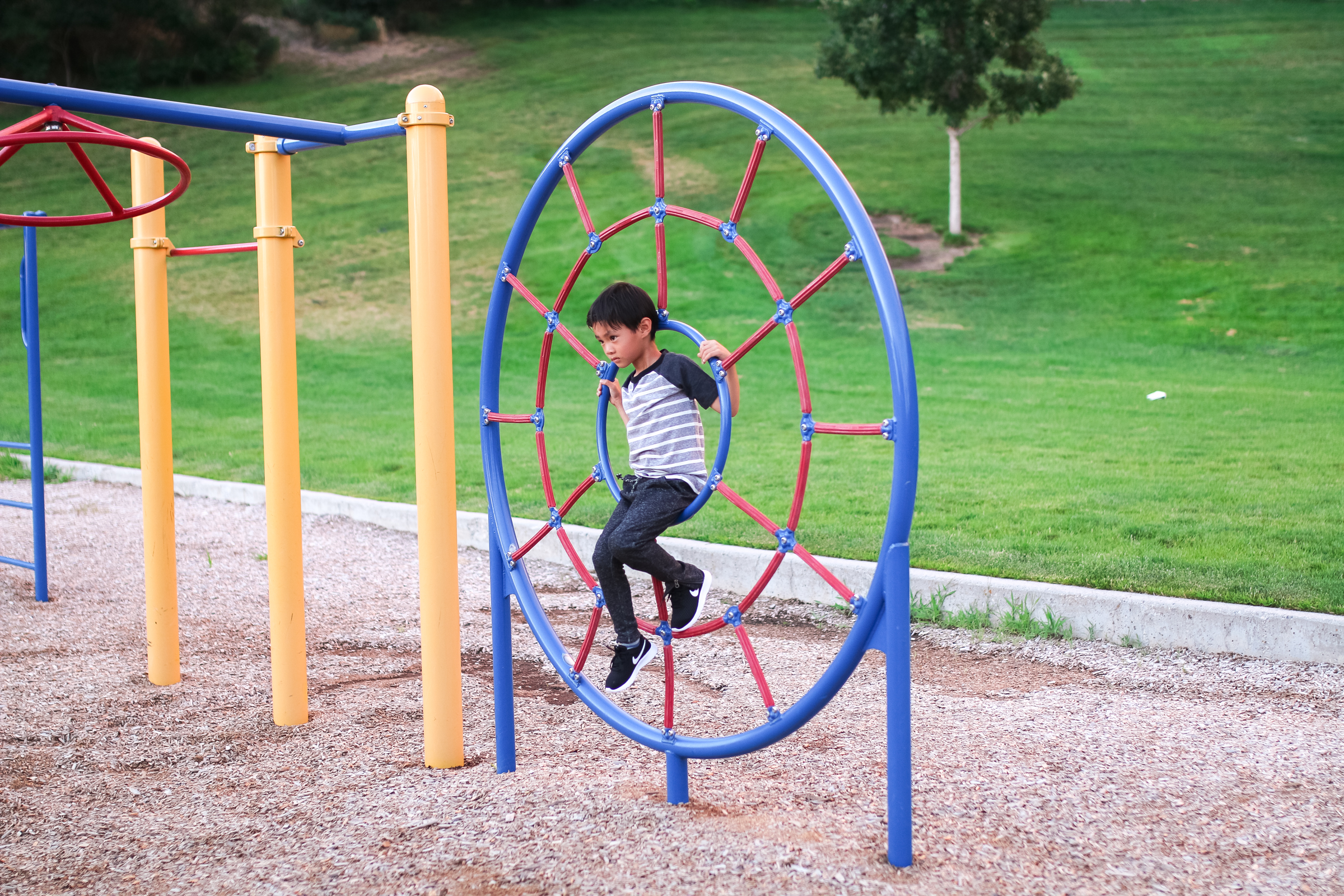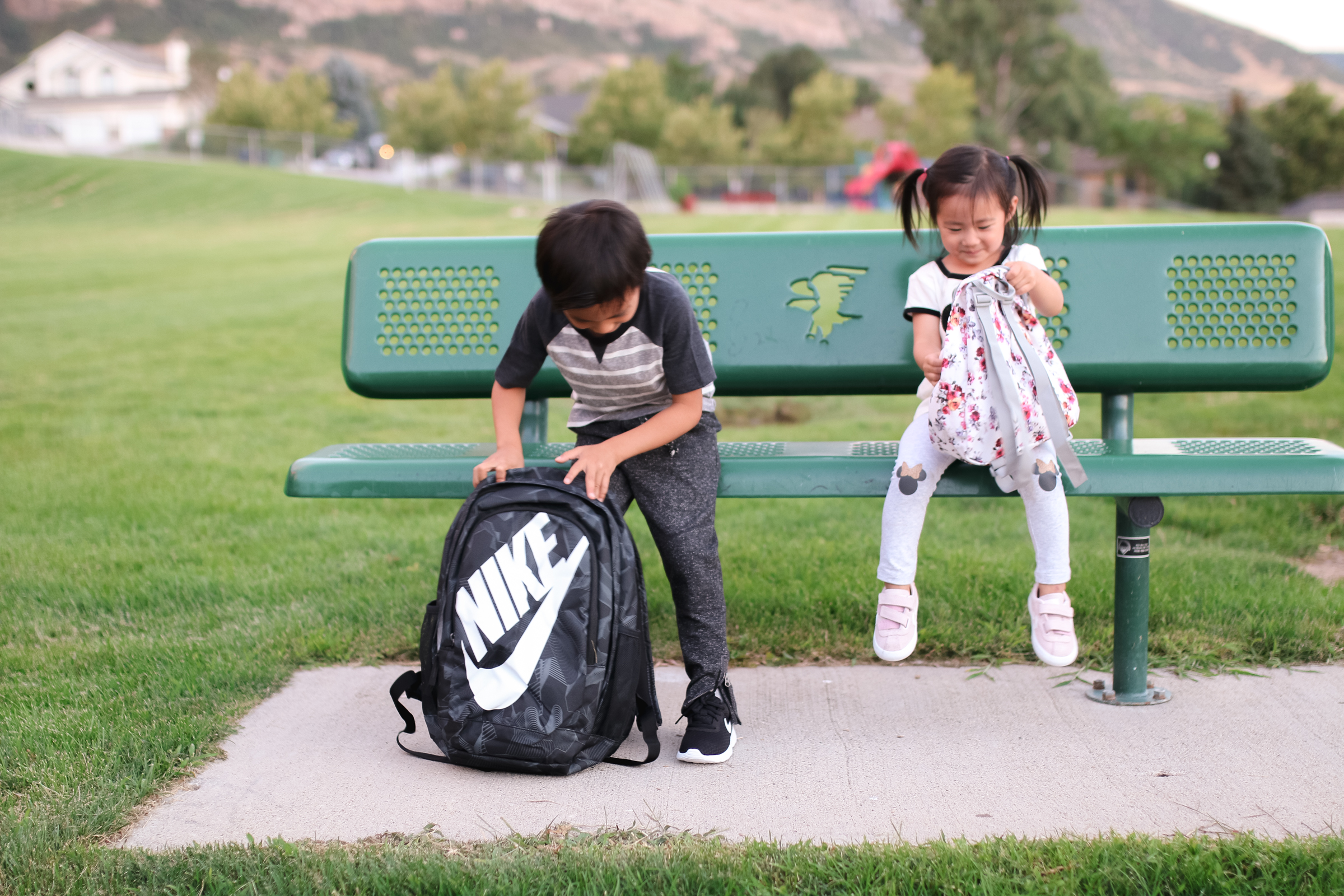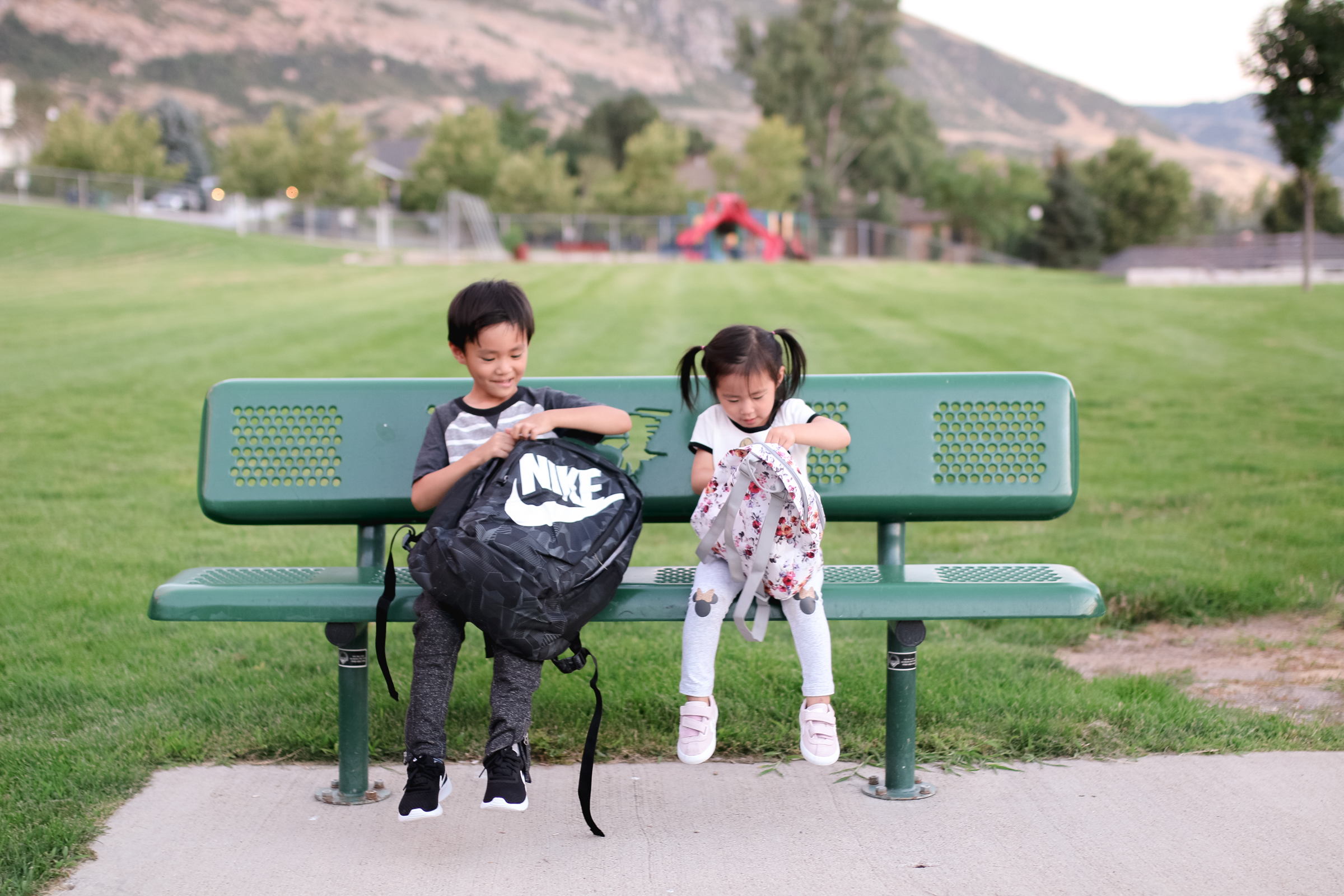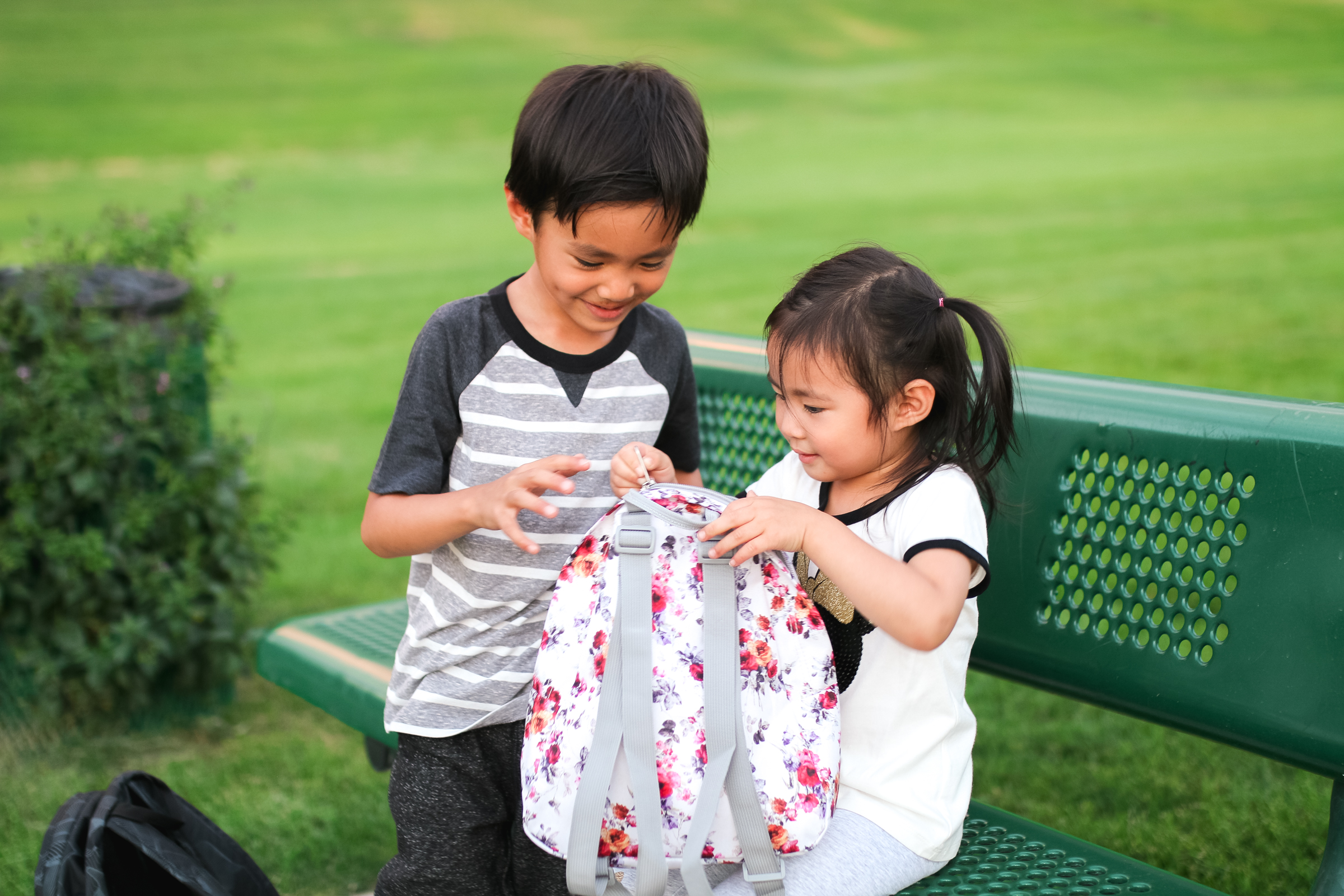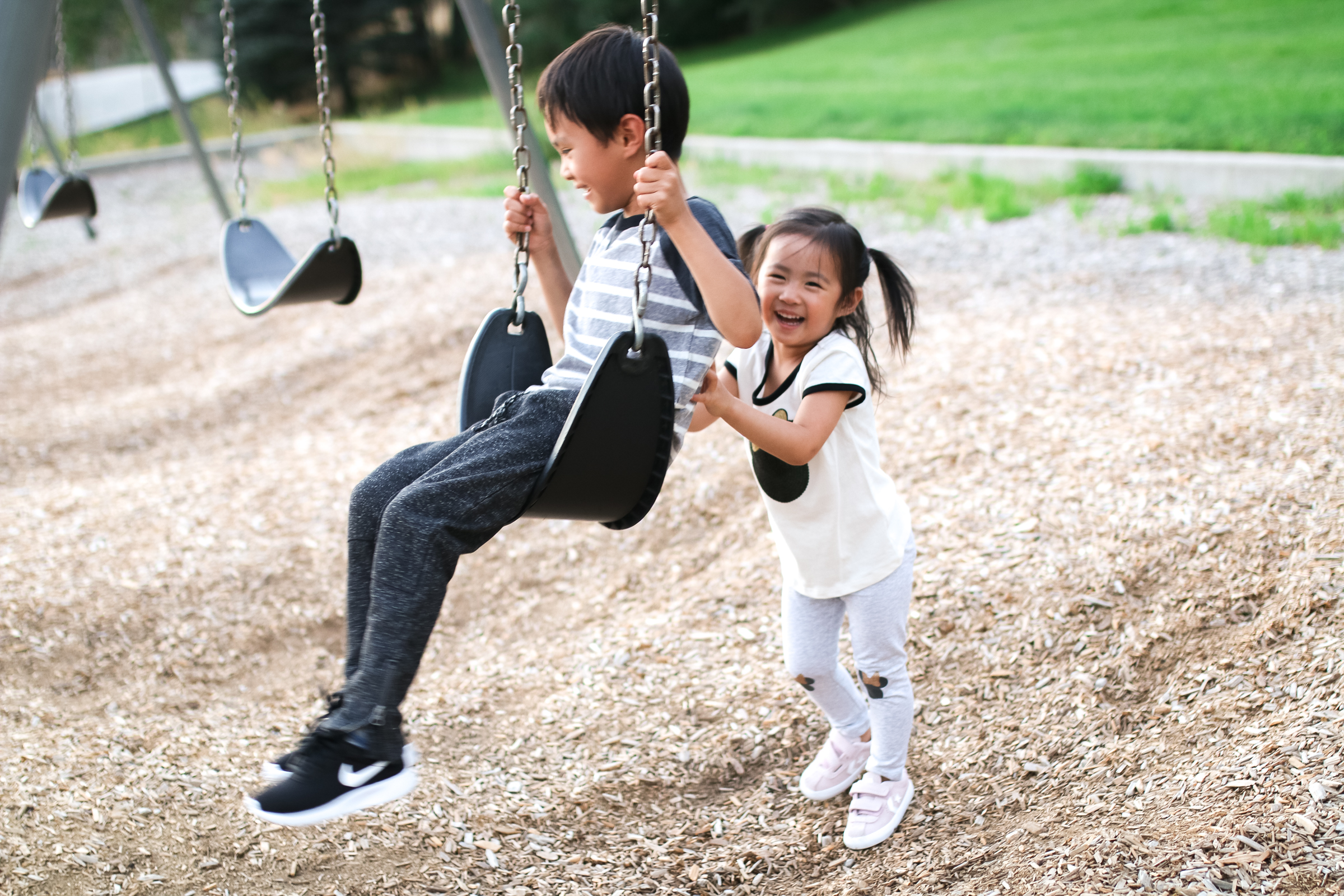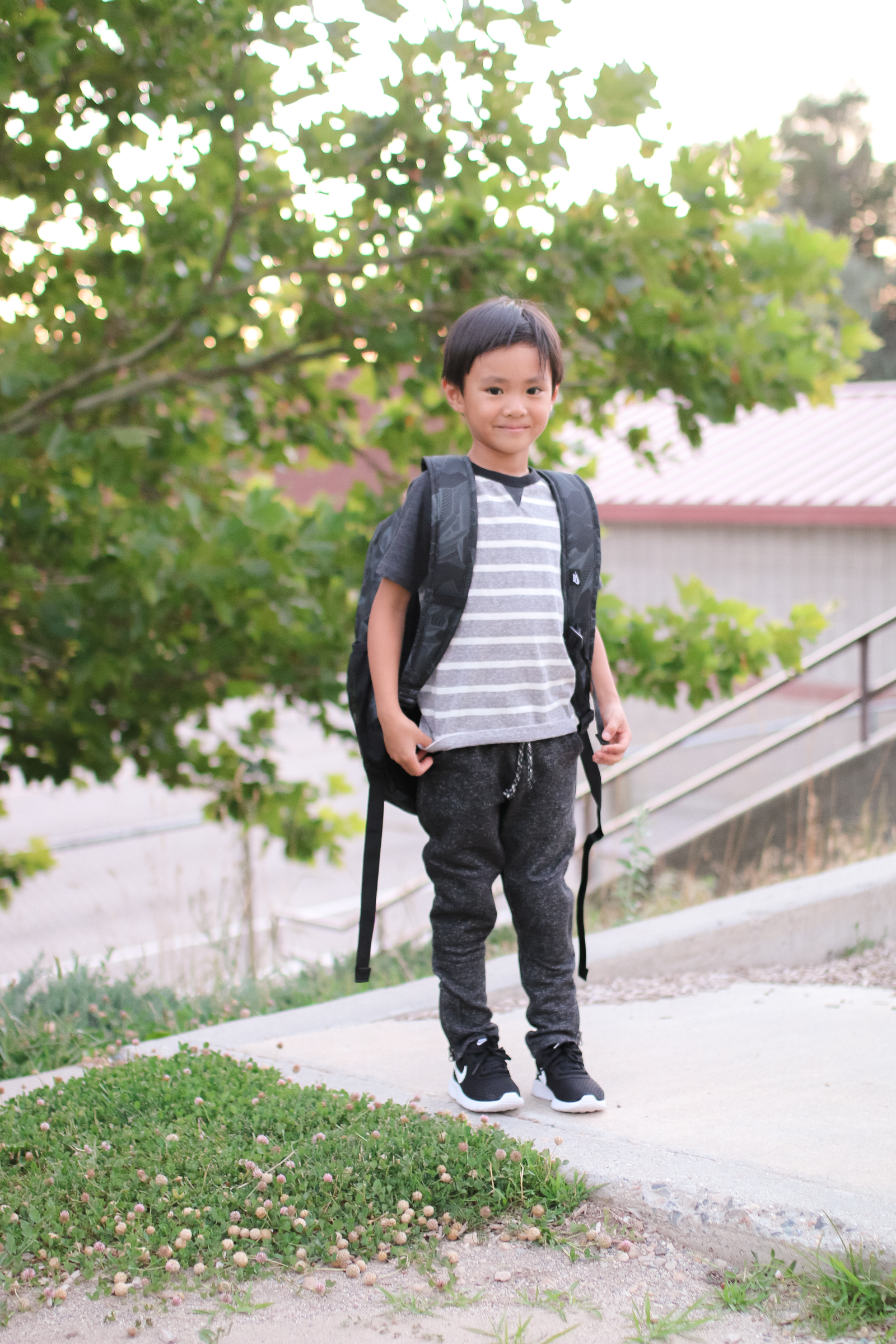 For my big boy Austin, I went a more monochromatic theme with blacks, whites and greys. His grey joggers look so comfy, that I almost want to have a similar pair. A striped tee a a great basic and Nike sneakers are great for running around. He is also wearing a Nike backpack that hopefully can fit all the papers he brings home with him on the daily!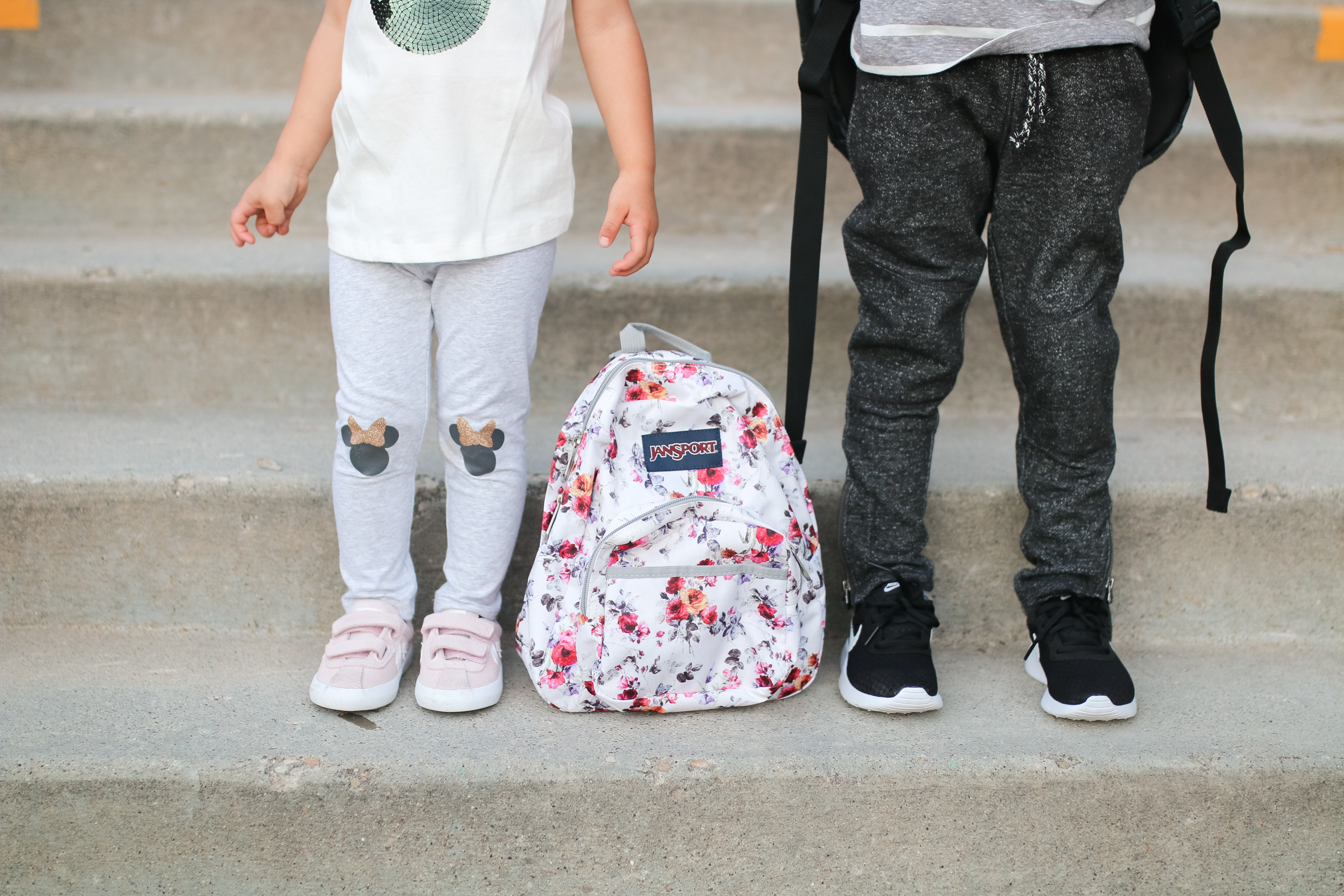 Austin's outfit:
Top | Pants | Shoes | Backpack
Vivian's outfit:
Top | Chambray Button Down | Leggings | Shoes | Backpack
From August 17 – 20th, Kohl's is having a Friends and Family Sale where you can get 20% off with code SAVER. Additionally, from August 4 – 20th, you can get $10 off $50 on kid's clothes with code BTS10!
Have you started your kids' back to school shopping yet?
My blog may contain links to other websites. I am not responsible for the privacy policies of those other websites. When you click on a link, your information may be collected by those websites so I encourage you to read their privacy policies. Affiliate links are not associated with Kohl's.
Save
Save
Save
Save