I'm proud to be working with CVS Pharmacy to help spread the word about #BetterHealthMadeEasy and how to #FindYourHealthy. All opinions expressed are my own, and all product claims or program details shared should be verified at CVS.com or with the appropriate manufacturers.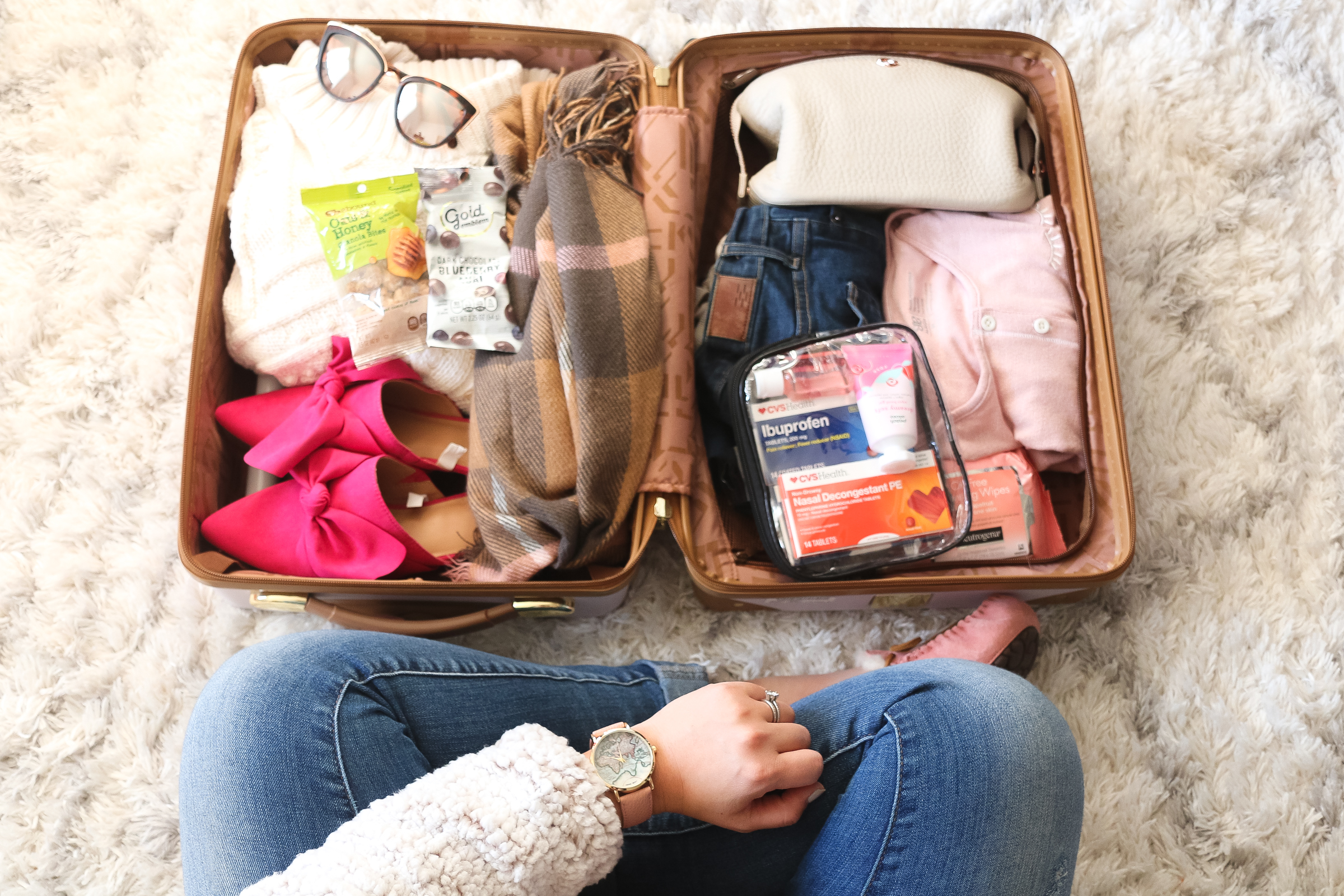 I've been traveling a lot lately for work and I just have to say I have a love hate relationship with traveling. I hate being away from my kiddos, but I love seeing the world and meeting up with friends in other cities! I usually spend the regular work days at the hospitals working, but love going out at night and exploring new places. For the holidays, we will be doing some family travel back to my husband's hometown too, so that should be fun! I can't wait to go back and visit his family and just relax for the holiday season. Maybe we'll have my in laws watch the kids so we can sneak in a little date night too! Since I've been traveling a lot lately, I wanted to share 5 essentials that are important for your upcoming holiday travel!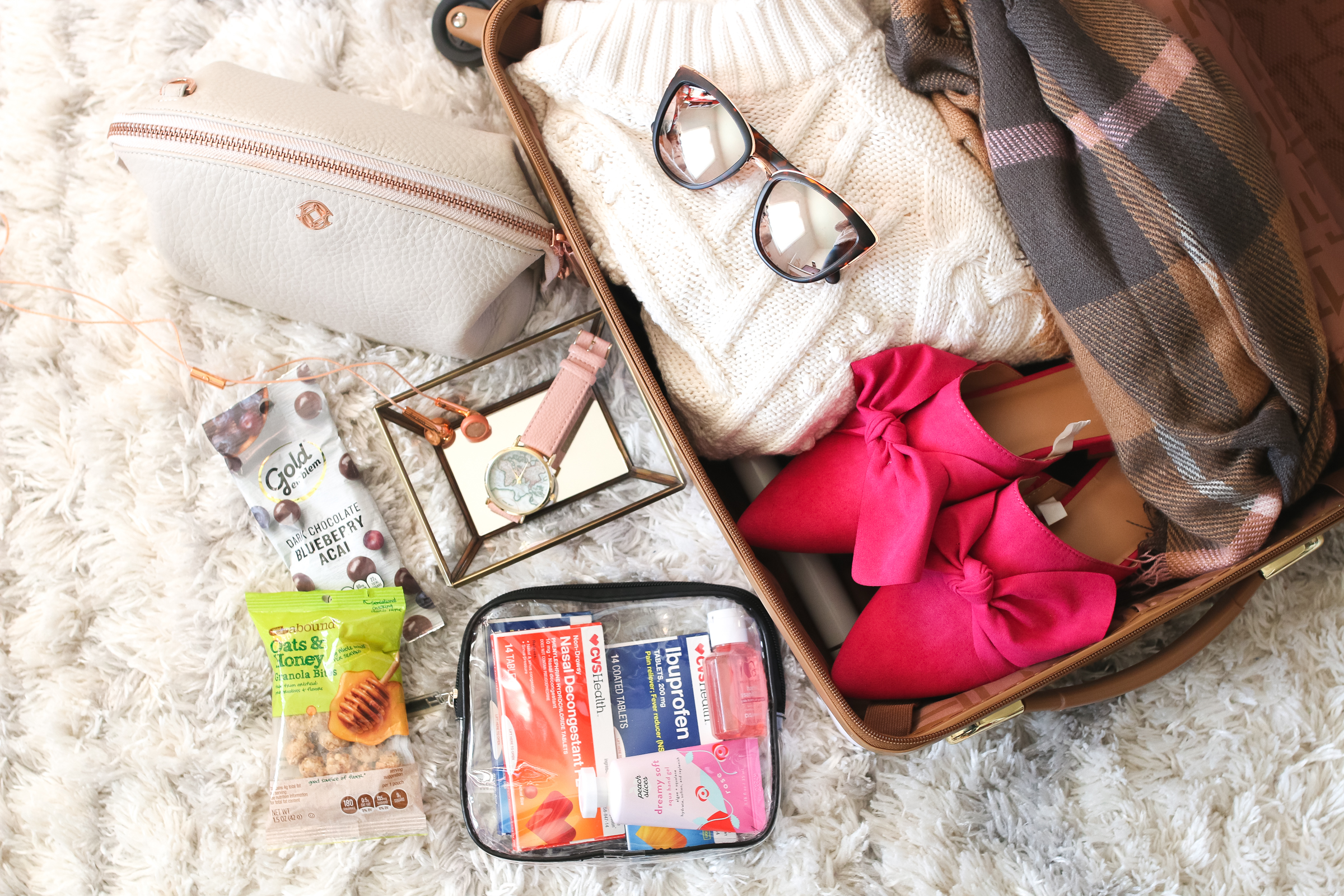 5 Essentials for Holiday Travel
Clothes/Shoes – OK, well to start with the obvious things, you are going to need clothes and shoes duh! Although this could be a separate post entirely, packing smart is always important. Packing layers, shoes that can be worn multiple times (not just once), and putting everything in packing cubes will help save on space.
Accessories – Scarves, sunglasses, watches, jewelry, these are the main things that I always make sure to pack. I tend to pack more neutrals in my clothing, but like to add in color in the accessories. If you are in a place where laundry can be done, then wearing basics and neutrals will help you get more wear out of clothes (so it doesn't look like you are wearing the same thing over and over again). 😉
Medications – We always bring some travel size medications when we travel, especially with kiddos. You never know what is going to happen between stomach bugs, fevers, catching colds (especially in the wintertime) for both kids and adults. There can be a lot of germs at airports and airplanes and just public places in general, so being prepared is always important. CVS has a variety of medications to cover almost any scenario!
Lotions/Hand Sanitizers – I always bring hand sanitizer, wipes, and lotion with me when we travel. Again, especially in the dry winter weather, lotion is key to protect against dry skin. Wipes are your best friend for any messes. And I use hand sanitizer when I am in a pinch and can't get to a sink with soap and water.
Snacks – And probably the most important one is snacks!! Whether traveling alone or with kids, having snacks on hand to keep your energy levels going is key! You never know if there are going to be travel delays where you are stuck on the tarmac for hours or in the airport overnight. Let's hope that doesn't happen to anyone, especially when you have kids in tow. But you never know. Some of my favorites are CVS Gold Emblem snacks because they have a really good variety of healthy options.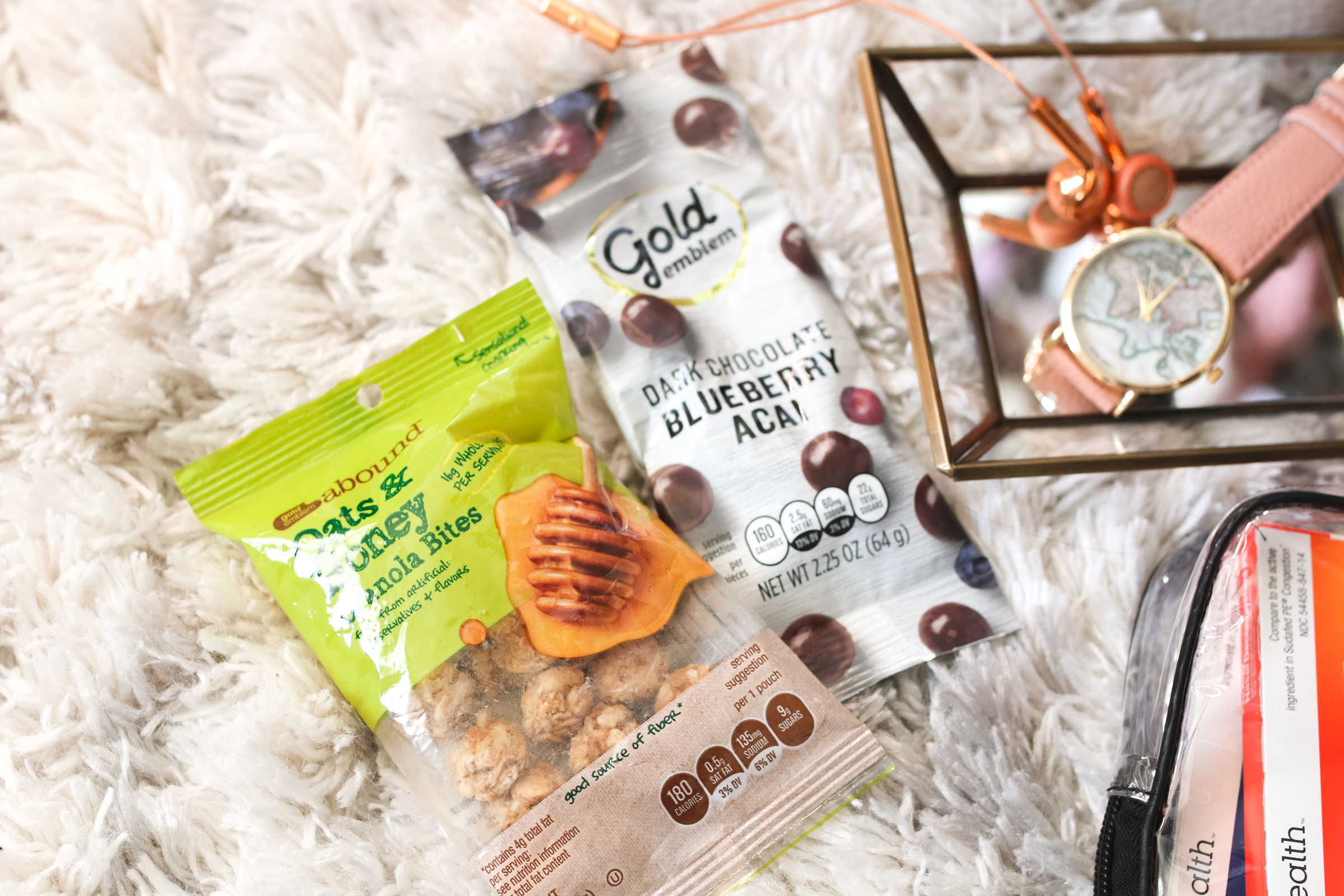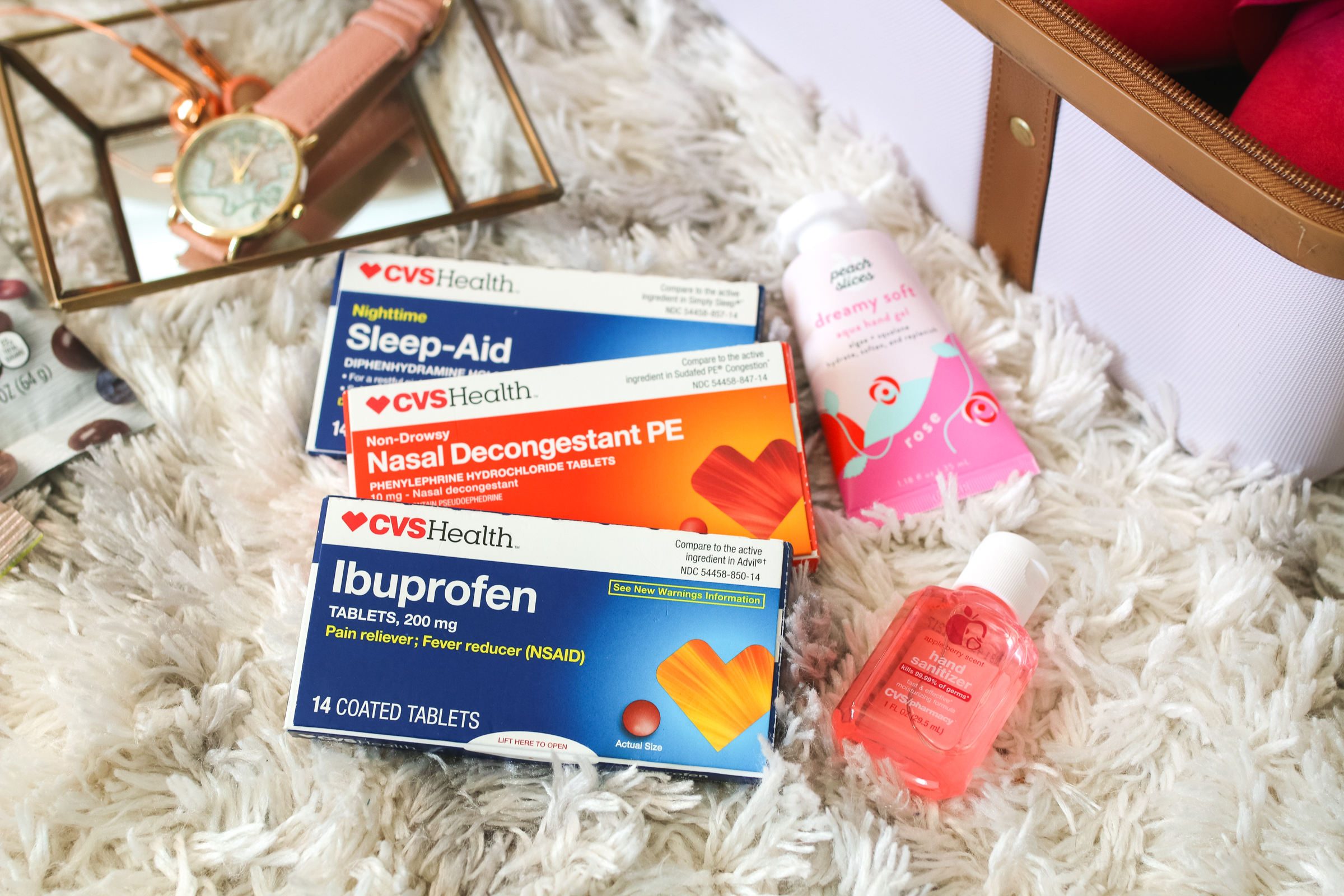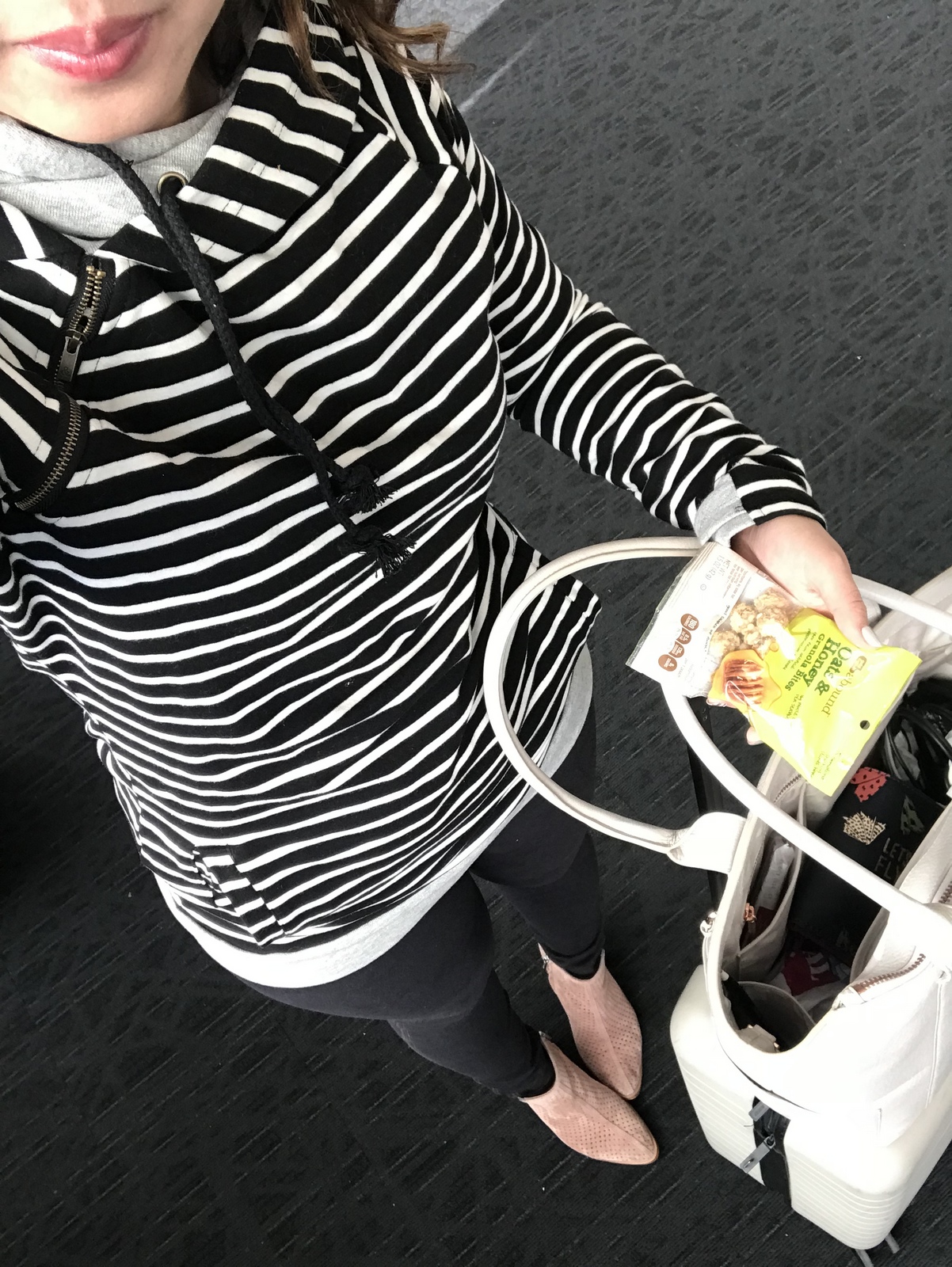 Because we are in the middle of flu season, I wanted to remind you that CVS has a MinuteClinic® where you can get flu shots for the whole family. MinuteClinic® walk-in medical clinics are staffed by nurse practitioners and physician assistants* who specialize in family health care, the best thing is that no appointment is needed. So if you are traveling in the US for the holidays and get sick, you can pop into a CVS and get treated.
Make sure to stop by your local CVS store to get stocked up on those travel essentials so you are fully prepared! Make sure you sign up as an ExtraCare Rewards member so you can save, on average per year, more than 3X more than customers who don't! They will send you personalized emails to help you shop and you will earn ExtraCare Bucks just for shopping there.
What about you? Are you traveling this season? What do you pack? Let me know all about your Holiday travel in the comments below!