I'm proud to be working with CVS Pharmacy to help spread the word about #BetterHealthMadeEasy and how to #FindYourHealthy. All opinions expressed are my own, and all product claims or program details shared should be verified at CVS.com or with the appropriate manufacturers.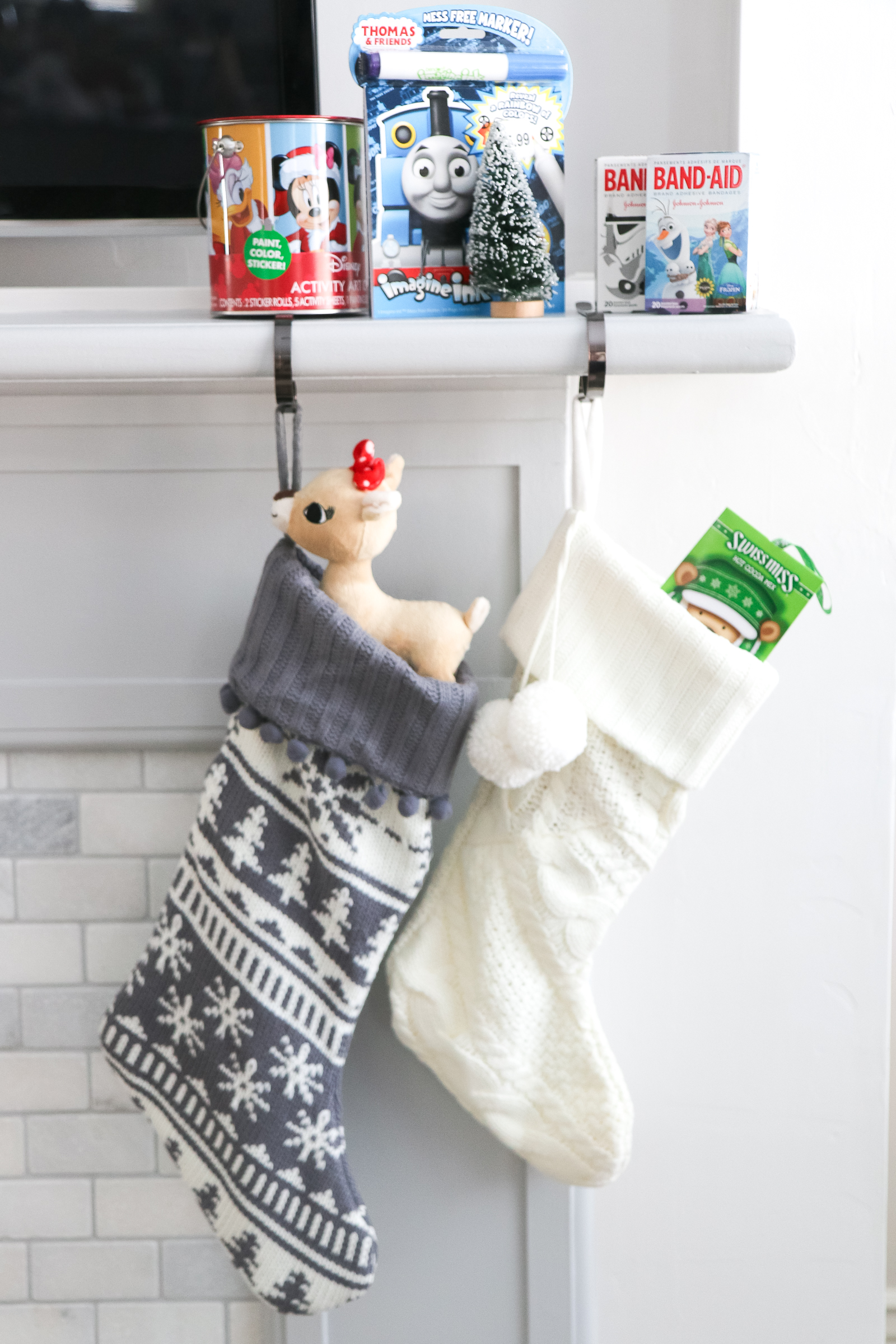 Can you believe we are only 7 days away until Christmas!? It's so crazy to think how fast this year has flown by. We've pretty much finished all our shopping, at least the bigger gifts, but I feel like stocking stuffers I am always shopping for up until the last minute! One great one stop shop to get these holiday stocking stuffers for the family is CVS Pharmacy. I love going around the stores finding little gifts that are unique and a lot of them are honestly great for travel. We will definitely be packing some with us to gift to family when we travel this holiday season.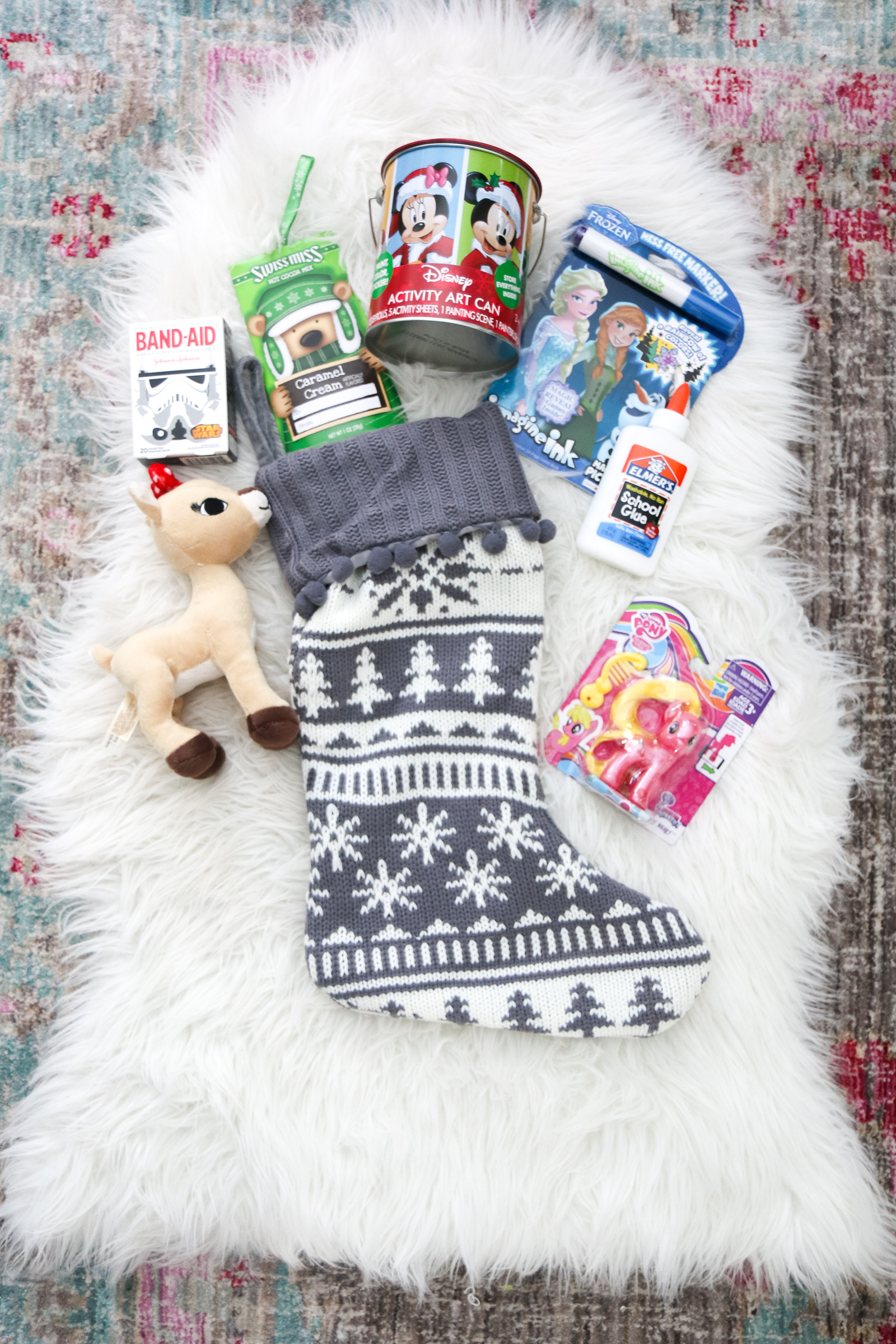 Some ideas of things that you can get at CVS Pharmacy as last minute holiday stocking stuffers for kids are:
Art Activities – They have a lot of different sticker, painting, and coloring books that are perfect for kids. I love giving these to kids for traveling to keep them occupied!
Books – Tons of reading books or magazines for older kids.
Hot Cocoa – In the holiday aisle, there was a cute little hot cocoa mix that would be perfect for my son.
Band-Aids – I don't know about you, but my kids LOVE band-aids. I think that they purposely get hurt or "make up" being hurt just so they can wear cute band-aids. I swear Vivian treats them like stickers.
Stuffed Animals – Vivian somehow can't seem to get enough stuffed animals in her life. They are all her "babies".
Small Toys – The best toy for boys is their car collection. They always have a stand filled with a variety of cars and Austin seems to have a master plan to collect them all.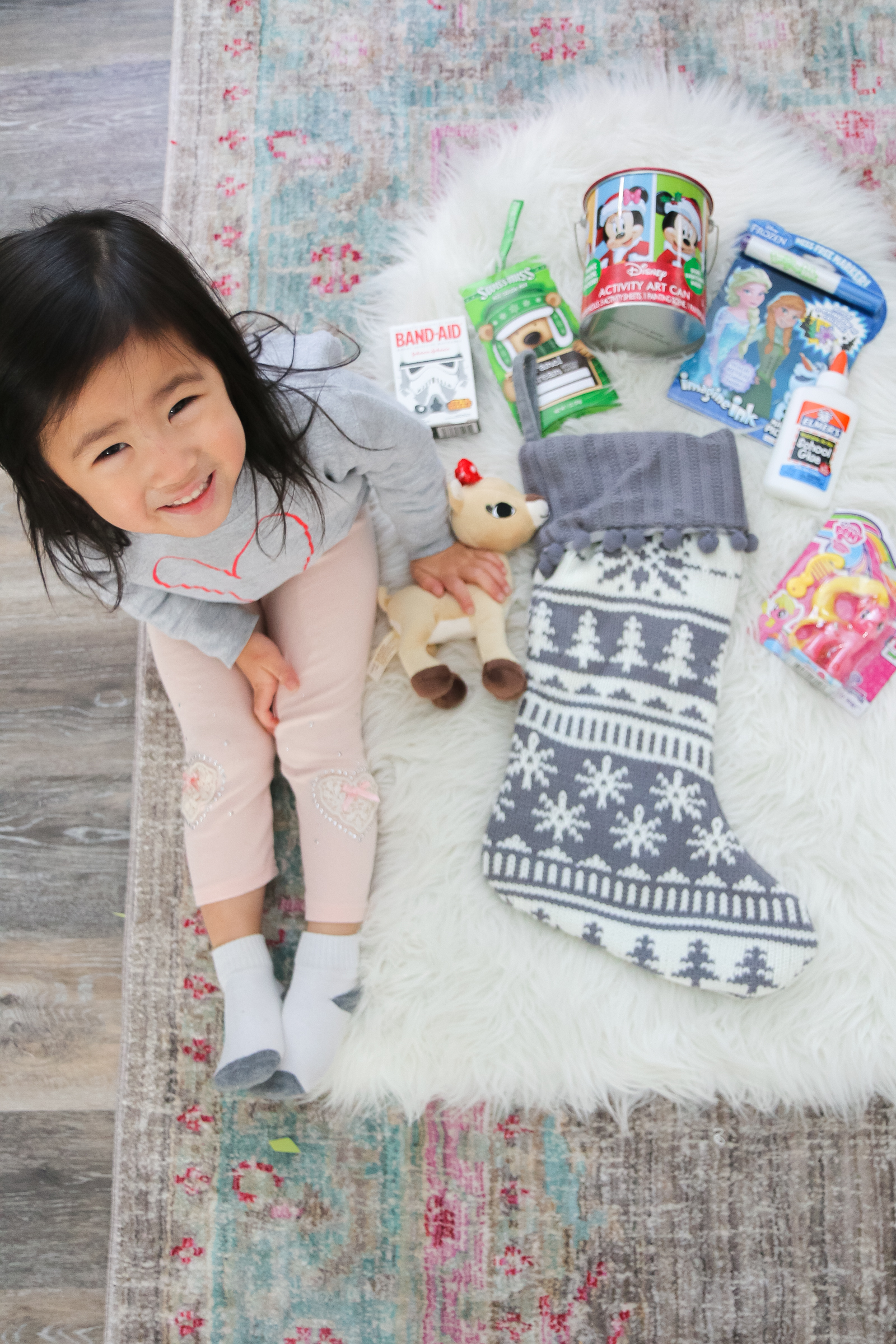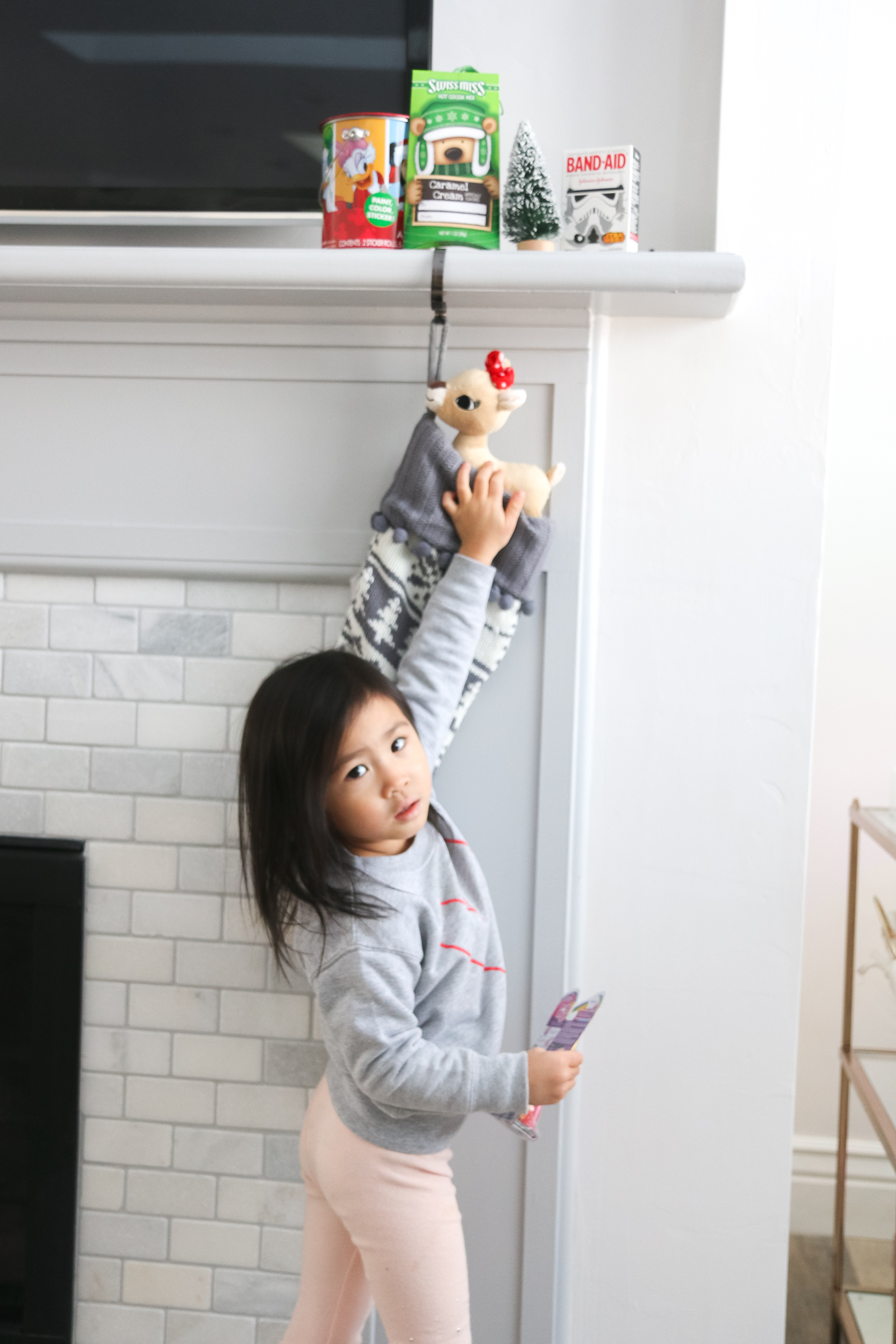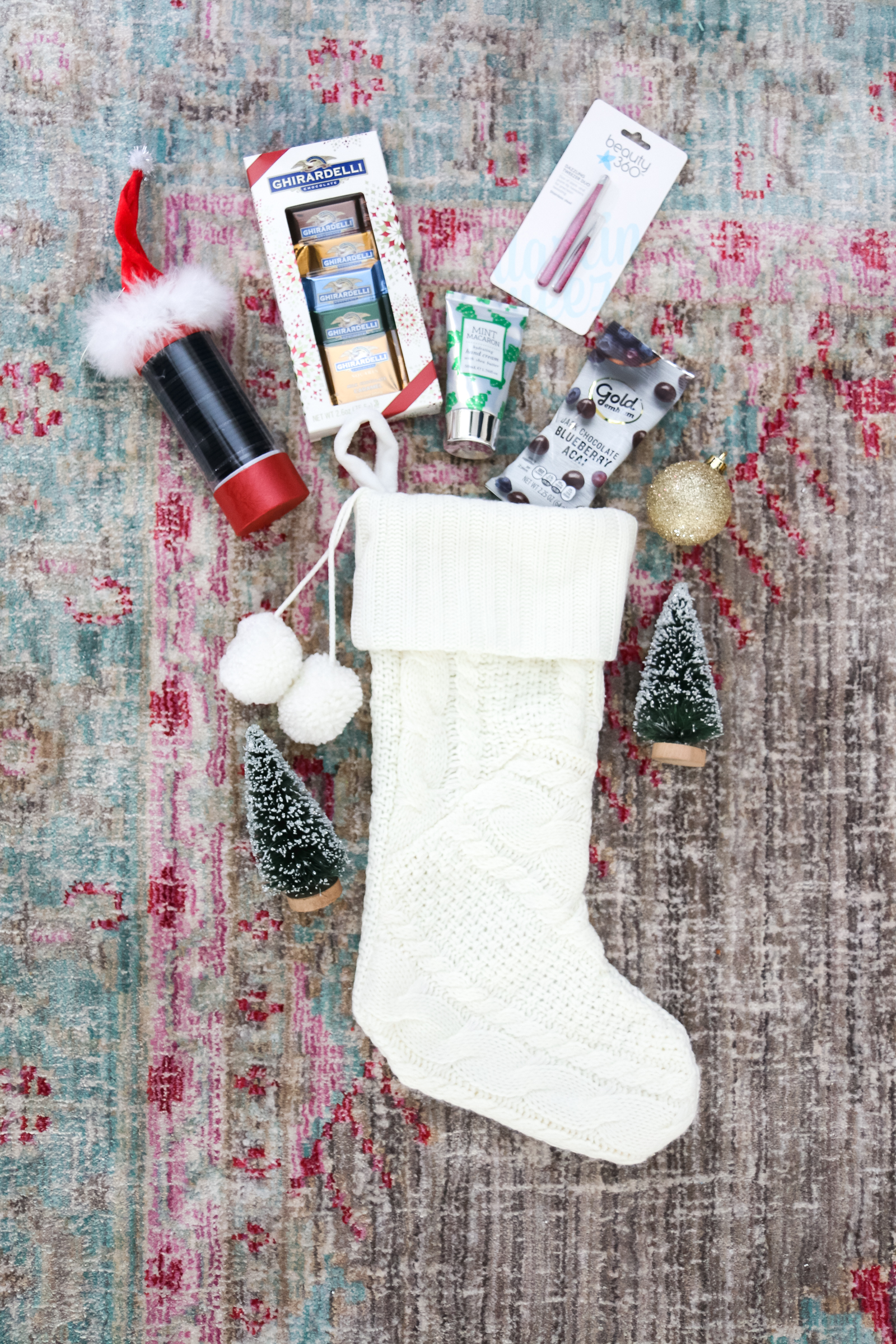 Some ideas of things that you can get at CVS Pharmacy as last minute Holiday stocking stuffers for her are:
Beauty Products – Need some drug store makeup? Well CVS Pharmacy is pretty much your go to place! Members who sign up for the Beauty Club receive special savings and rewards, including instant 10% off beauty shopping pass after enrollment, $5 ExtraBucks® Rewards for every $50 spent on qualifying beauty products, plus email newsletters with exclusive coupons, beauty tips and new product information.
Hand Cream – Lotions, hand creams and lip balm are essential for combatting dry winter skin.
Chocolates – Personally, I believe that a chocolate a day can really improve every woman's mood. 😉
Hair Ties – I swear I keep losing them, which means I need to keep buying them!
Jewelry – They have the cutest little earring and necklace sets that would make great stocking stuffers!
Snacks – Their Gold Emblem snacks are my faves. They have a lot of healthy, yet delicious options. They are great for every day and travel.
Photo Gifts – Photo gifts are always something you cannot go wrong with. One cool thing is that you can upload your favorite photos from your phone or Facebook through the CVS Pharmacy app and pick up your prints in store.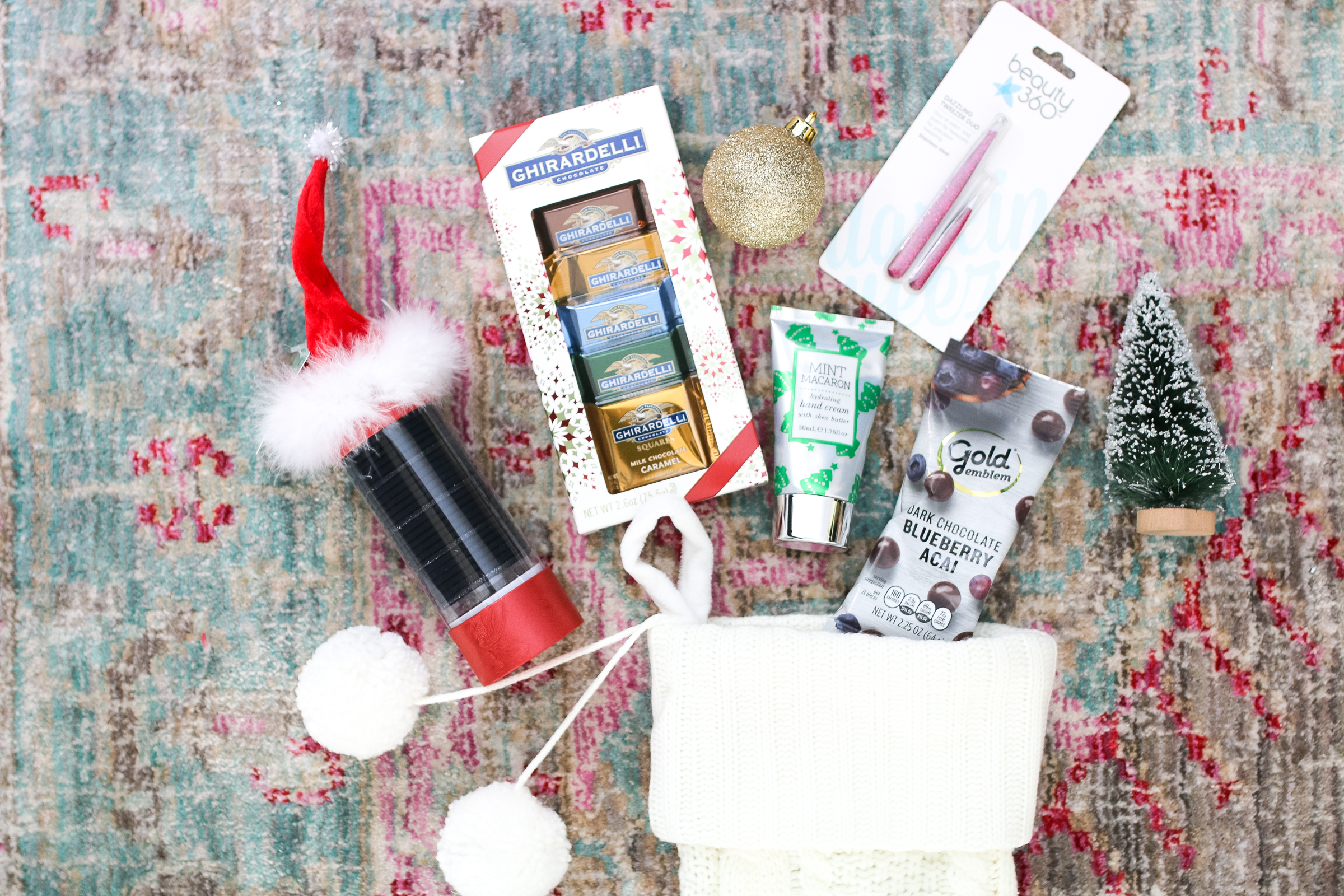 So if you still in need of some last minute Holiday stocking stuffers, make sure to check out your local CVS Pharmacy to fill those stockings. The best part of checking out is seeing how much money you can save with your ExtraCare Rewards and all of the coupons you can get for your next visit as well. I think it's my husbands favorite part! And if you prefer not to print or keep track of paper coupons and rewards, the "Send to Card" feature lets you redeem personalized savings and ExtraBucks® Rewards digitally, by sending quarterly ExtraBucks® Rewards and coupons delivered via email or on CVS.com straight to your ExtraCare cards.