Thank you to Sephora inside JCPenney for sponsoring this beauty gift ideas post. All opinions and thoughts are 100% my own. #SephoraInJCP #SoWorthIt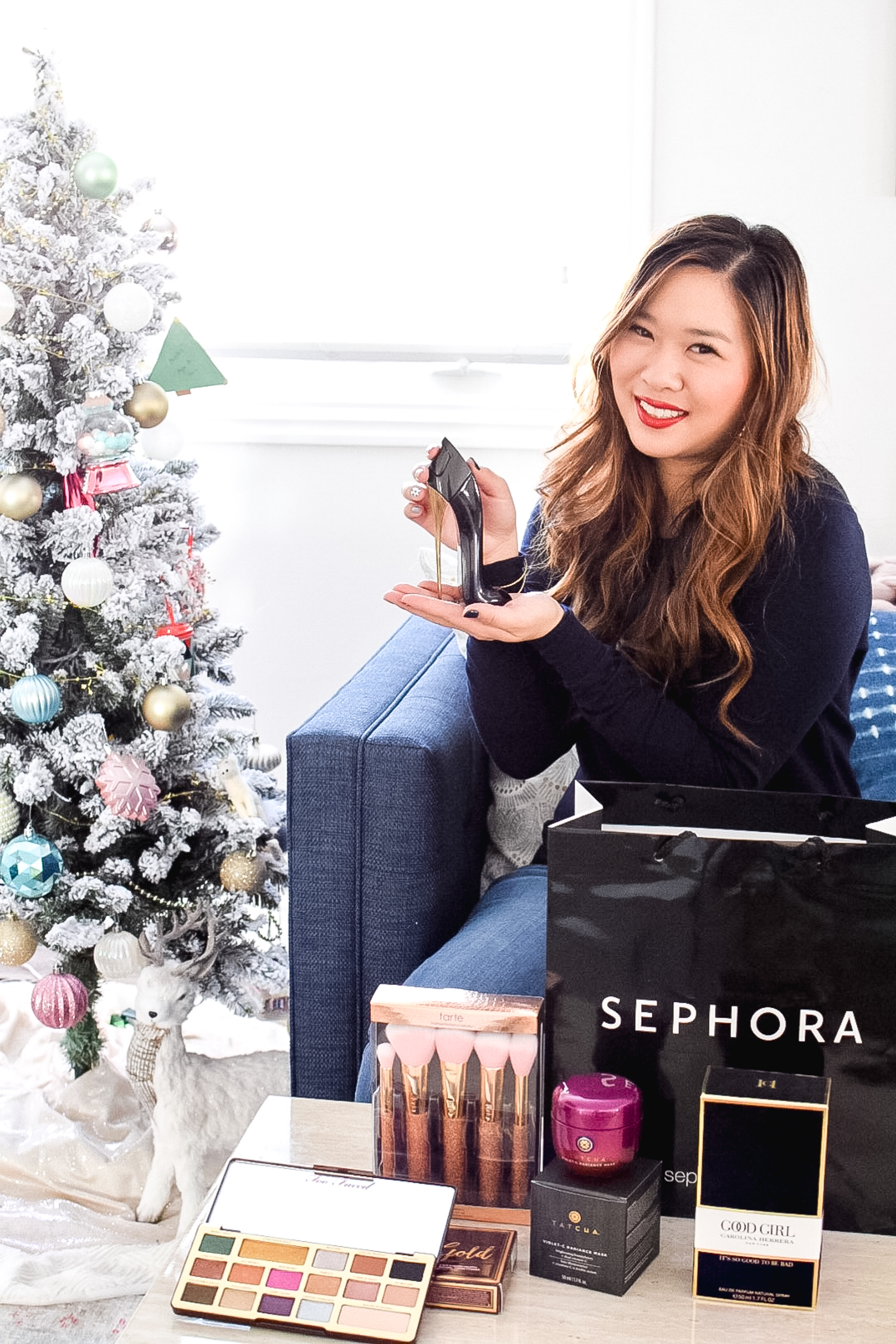 One of my favorite things to gift and receive over the holidays is beauty and makeup products. There are just so many beauty gift ideas out there that it can be overwhelming at times, but one of the places I like to go look for beauty and makeup products is Sephora inside JCPenney. They have a lot of great little holiday gift sets on display and new shiny products that are sure to catch the eye of even the hardest people to gift on your list! There's not a lot of time left this holiday season, so I wanted to share a few of my favorite finds that can hopefully help you out if you are still on the hunt for that perfect gift for her!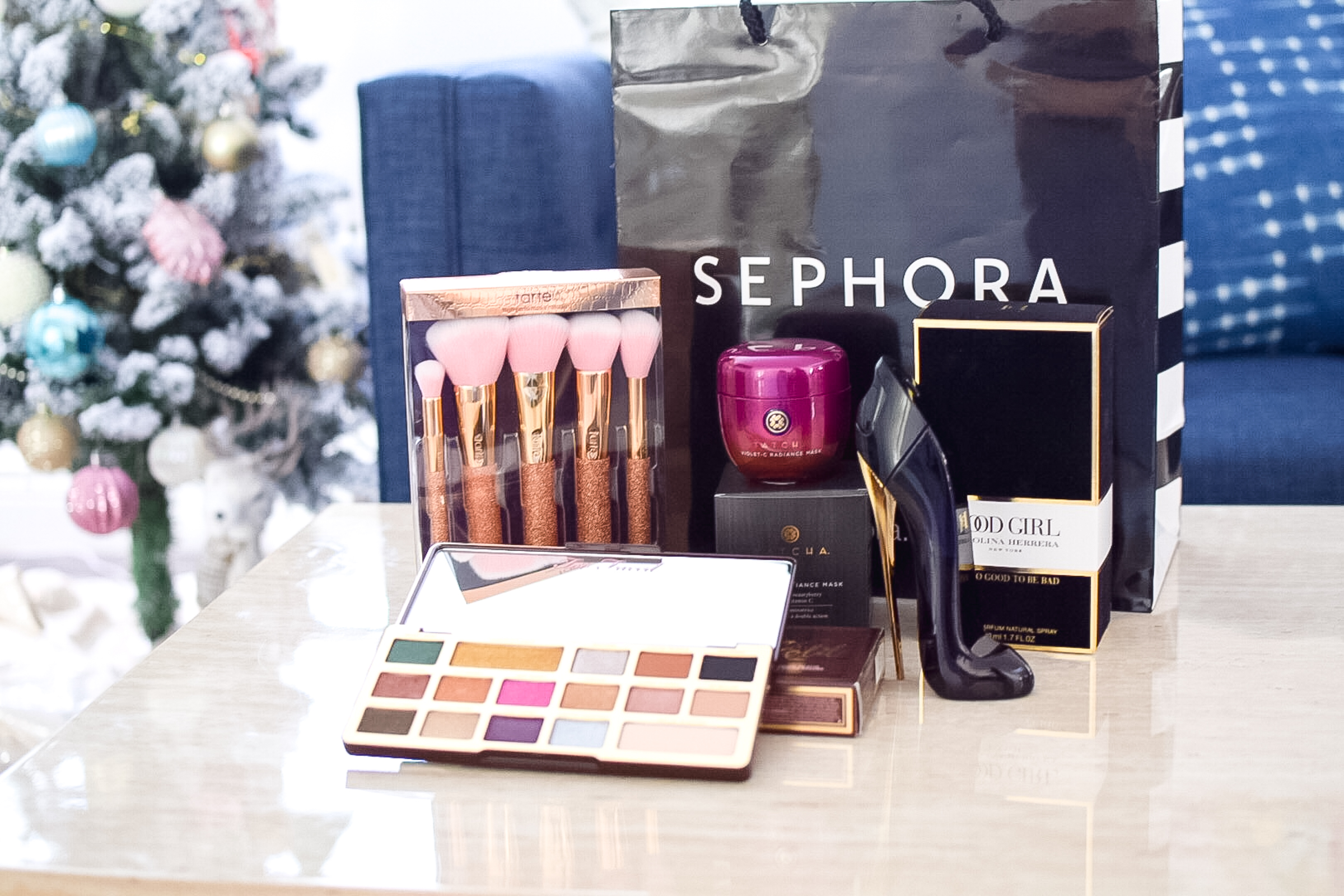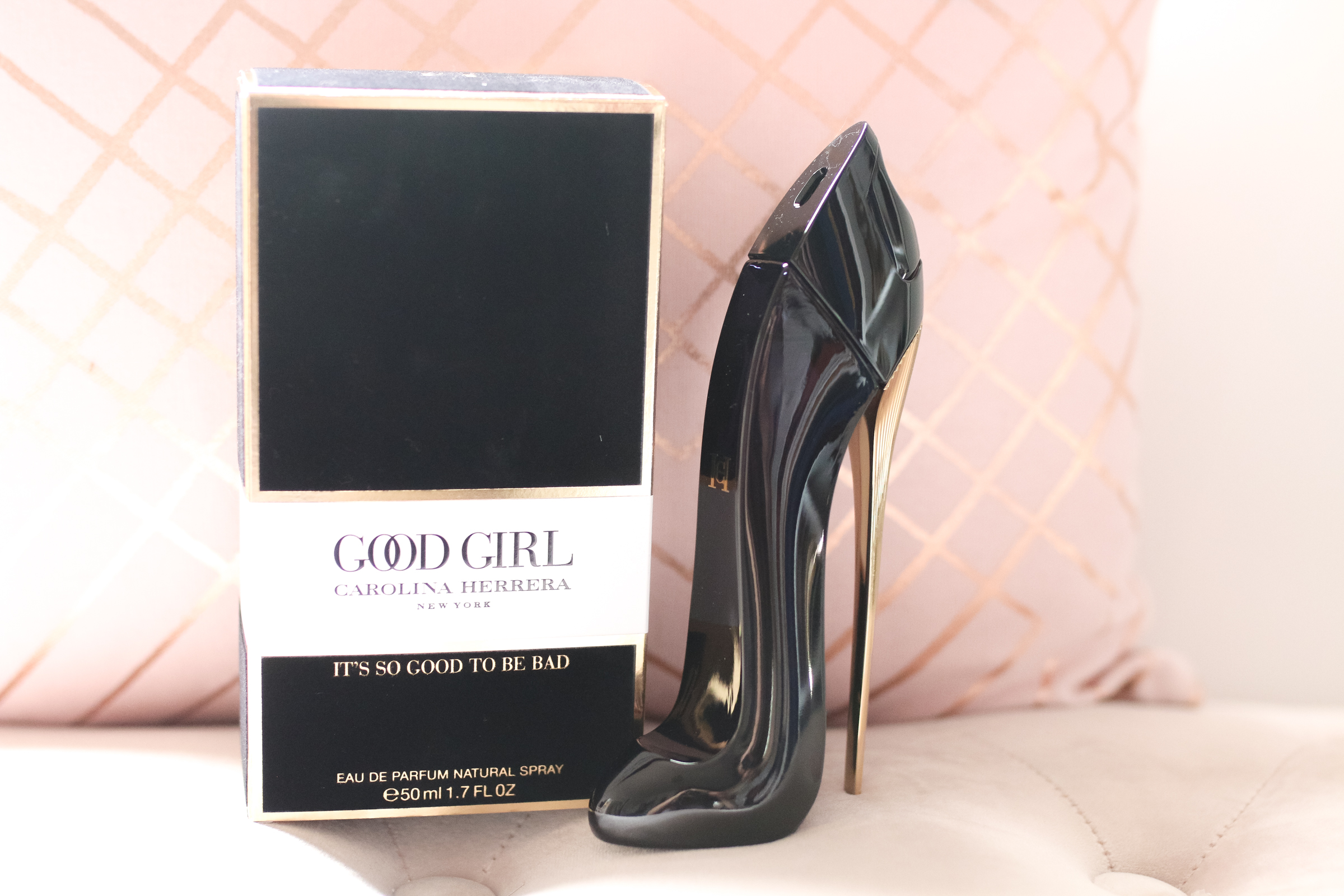 Who doesn't love a good perfume? But actually, want to know something crazy? I am not typically a perfume wearer, but mainly because I have such a hard time finding the perfect scent. But on my last trip to Sephora inside JCPenney, I asked someone to help me in finding a good smelling perfume, and Carolina Herrera's Good Girl was recommended to me. Not only does it come in a luxe velvet and gold box, but the perfume is inside a shoe dispenser. I mean, you all know my love for shoes, so that definitely caught my eye. The scent is both sweet, yet dark, and I loved the smell. I tried on a few others, but kept gravitating towards this perfume. And because I am an avid "review checker", I also made sure to check out the online reviews, and this one was definitely positive.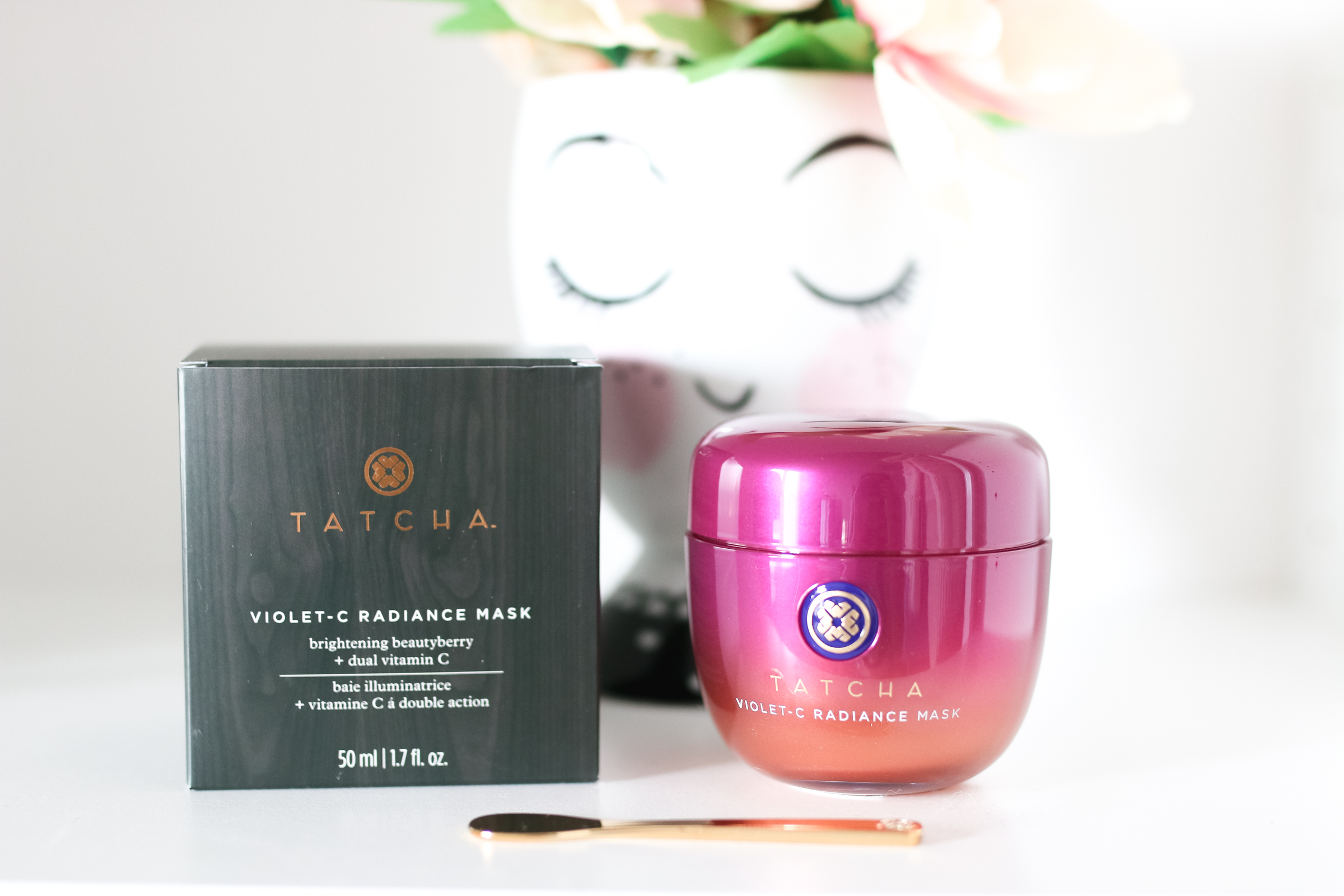 The next product that I picked up is the new Tatcha Violet-C Radiance Mask. I have heard a lot about the Japanese brand Tatcha before, but hadn't tried it before. This mask is a creamy anti-aging mask packed with vitamin C and beautyberry and acts to make skin softer and glow. The ingredients definitely sounded impressive so I knew I wanted to try it. The first time I used it, I applied it for about 20 minutes. It has a pretty purple color to it, is really creamy, and doesn't have a strong odor or anything. My skin felt calm and comfortable when it was applied and didn't get too tight or itchy like other masks I have tried. Once I washed it off, my skin was literally BABY SOFT. I can't wait to continue to wear this mask because I heard that it can diminish acne and dark spots so I want to see if it truly works!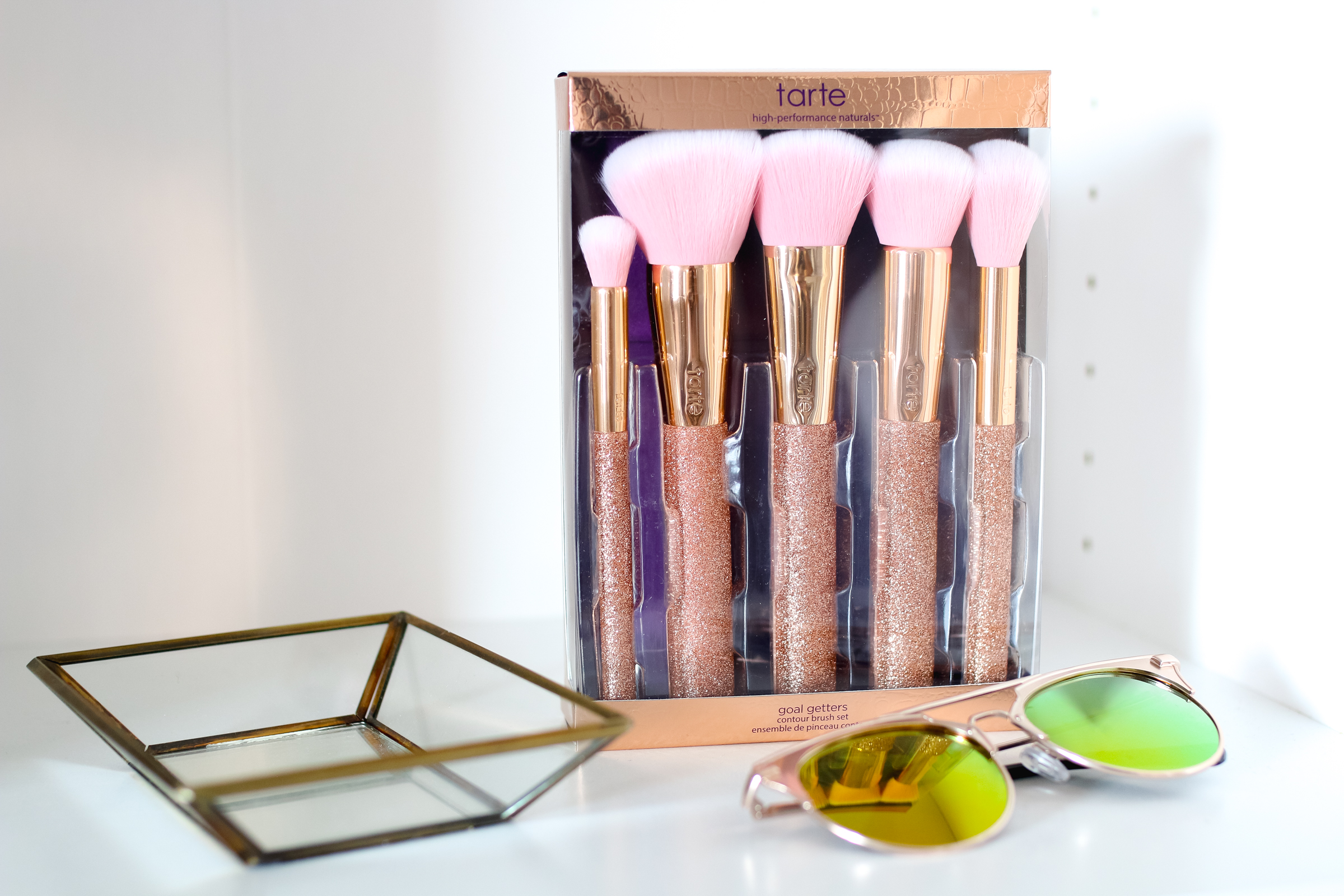 I'm such a girly girl which means that anything pink and rose gold immediately catches my eye. I've actually heard a lot about the tarte Goal Getters Contour Brush Set and knew that tarte products are generally great. I recently just watched some videos and want to get into contouring so I thought this would be a great set to try it out with.
I've tried Too Faced palettes before and I love that they are pigmented. This Too Faced Chocolate Gold Eyeshadow Palette not only has so many pretty colors, but you guys, it SMELLS LIKE CHOCOLATE too. The palette is a mix of matte and shimmers, but my favorite colors are pretty much all the shimmer colors, they really are to die for! I am sure this new palette is going to sell out fast – so make sure to snag one for yourself and your other makeup loving friends before they are gone!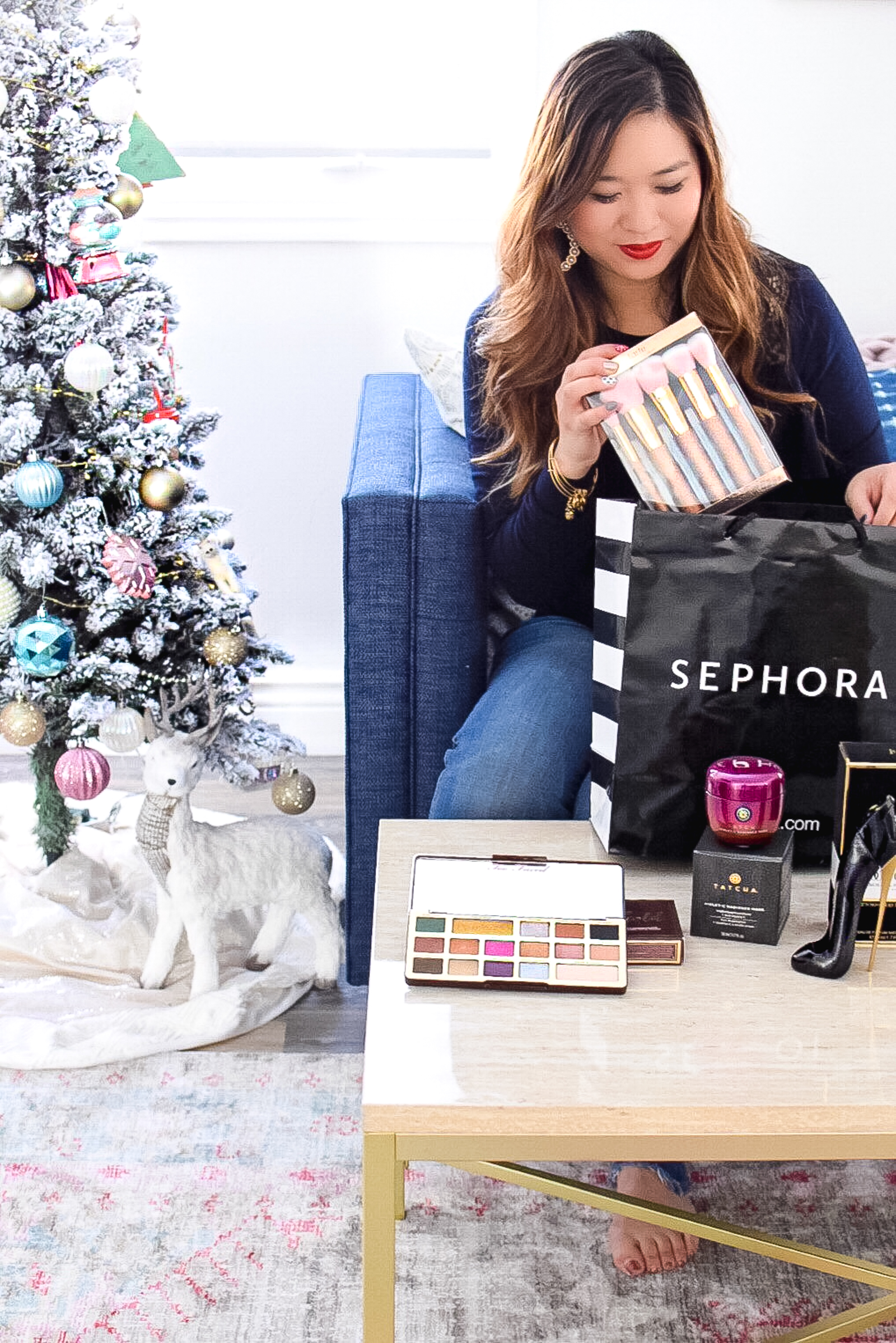 BEAUTY GIFT IDEAS DETAILS:
Carolina Herrera Good Girl | Tatcha Violet-C Radiance Mask | Tarte Goal Getters Contour Brush Set | Too Faced Chocolate Gold Eyeshadow Palette
Be sure to check out Sephora inside JCPenney's latest collections and find the perfect last minute gift for her! They have a lot of convenient locations that make gift giving so much easier!