This post is sponsored by Walmart.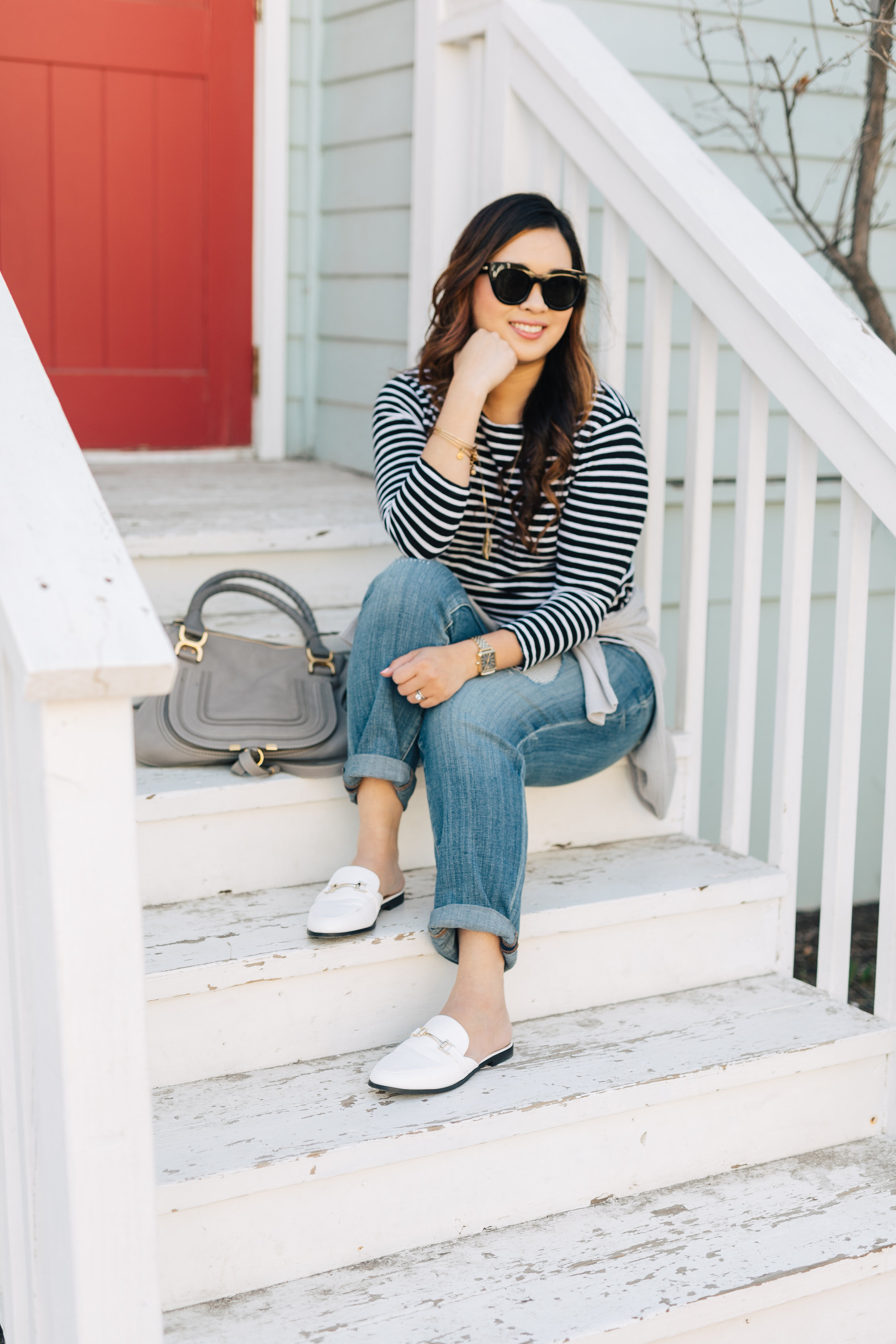 Over the last year or so, one of the biggest shoe trends that started to pick up is mules. Mules are shoes that don't have a back or constraint around the heel and I have to say, as a Mom, it's one of my favorite shoe trends ever! They are the easiest shoes to slip on and off, especially when you are late and head to daycare pickup or to run quick errands. For Fall and Winter, I bought a lot of fur and velvet mules, but for the upcoming Spring and Summer season, I decided to pick up a pair of white mules and how you 3 ways to style them with Walmart.com! I just love the clean and fresh look of white shoes for warmer weather!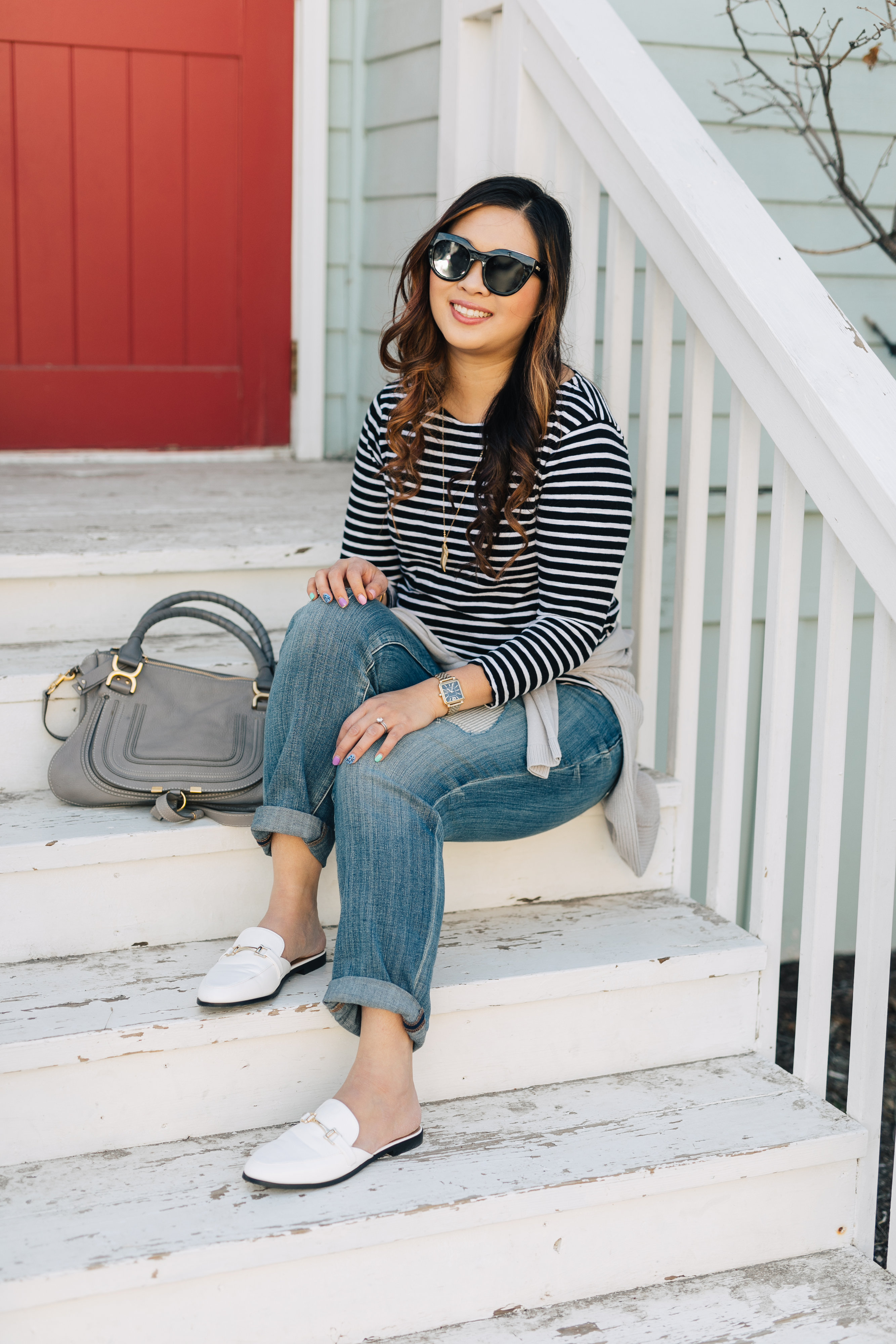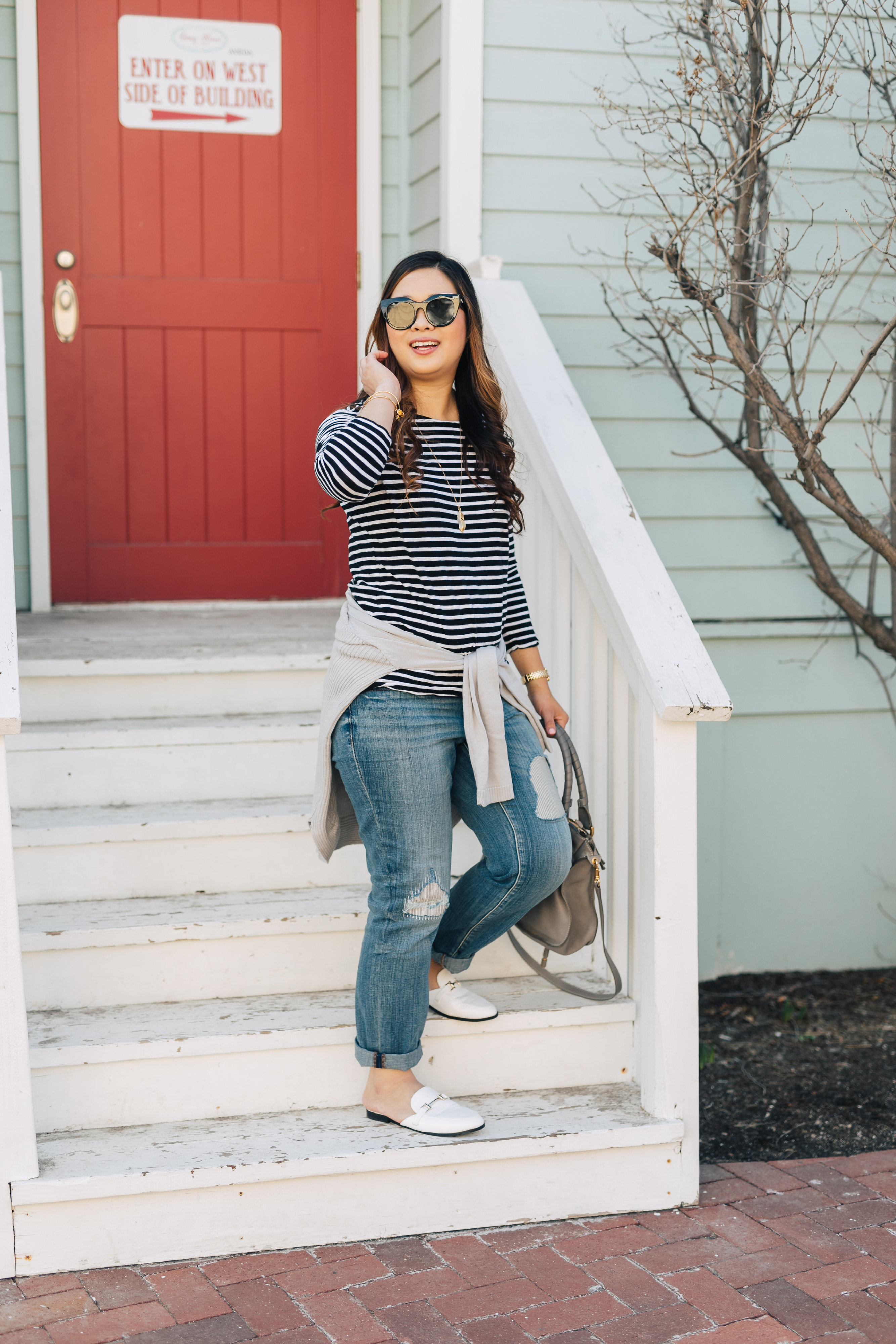 Outfit #1
One of my favorite ways to add style to an outfit is tying a chambray shirt or sweater around your waist. It just adds another layer or dimension to your outfit, even if you never end up wearing that shirt. But if it does get cold at nights where you live, for example, it's always great to have an extra layer handy to throw on. I styled this look with a girlfriend jean that is looser and more comfortable than your classic skinny jeans. The mules really complete the look and I love that there's some white in my striped top to tie into the shoes.
Outfit Details: Striped Top | Sweater | Jeans | Mules | Bag | Sunglasses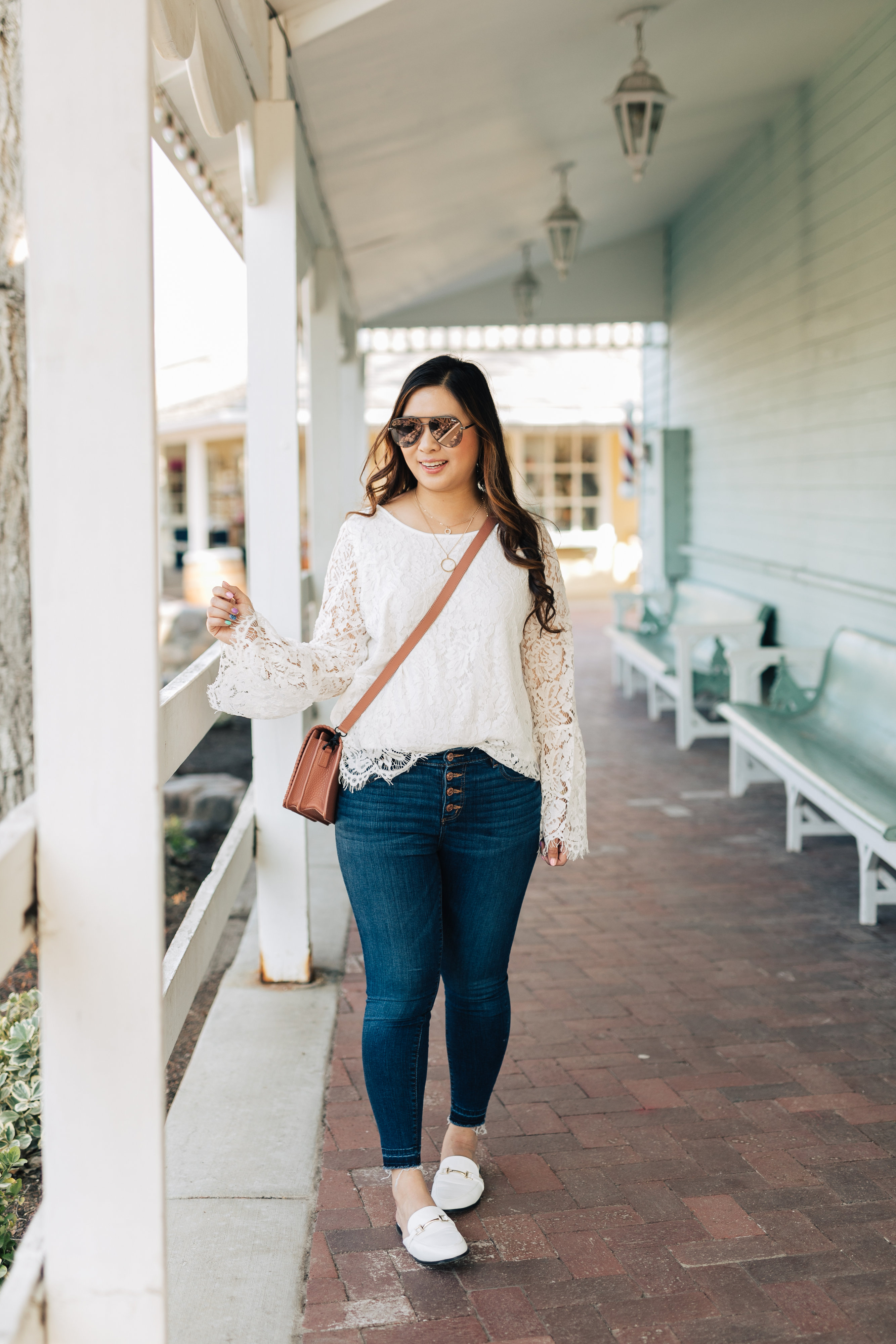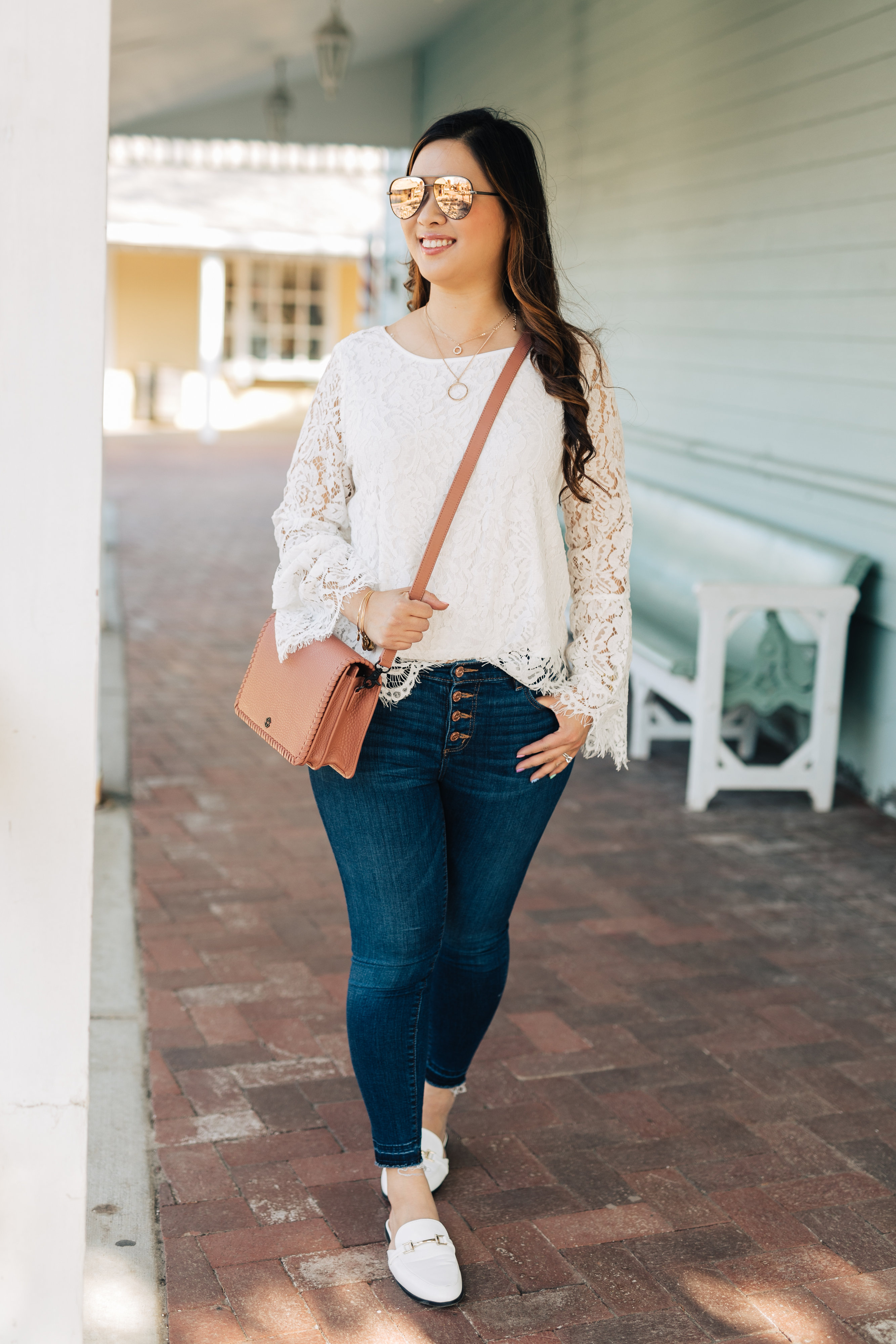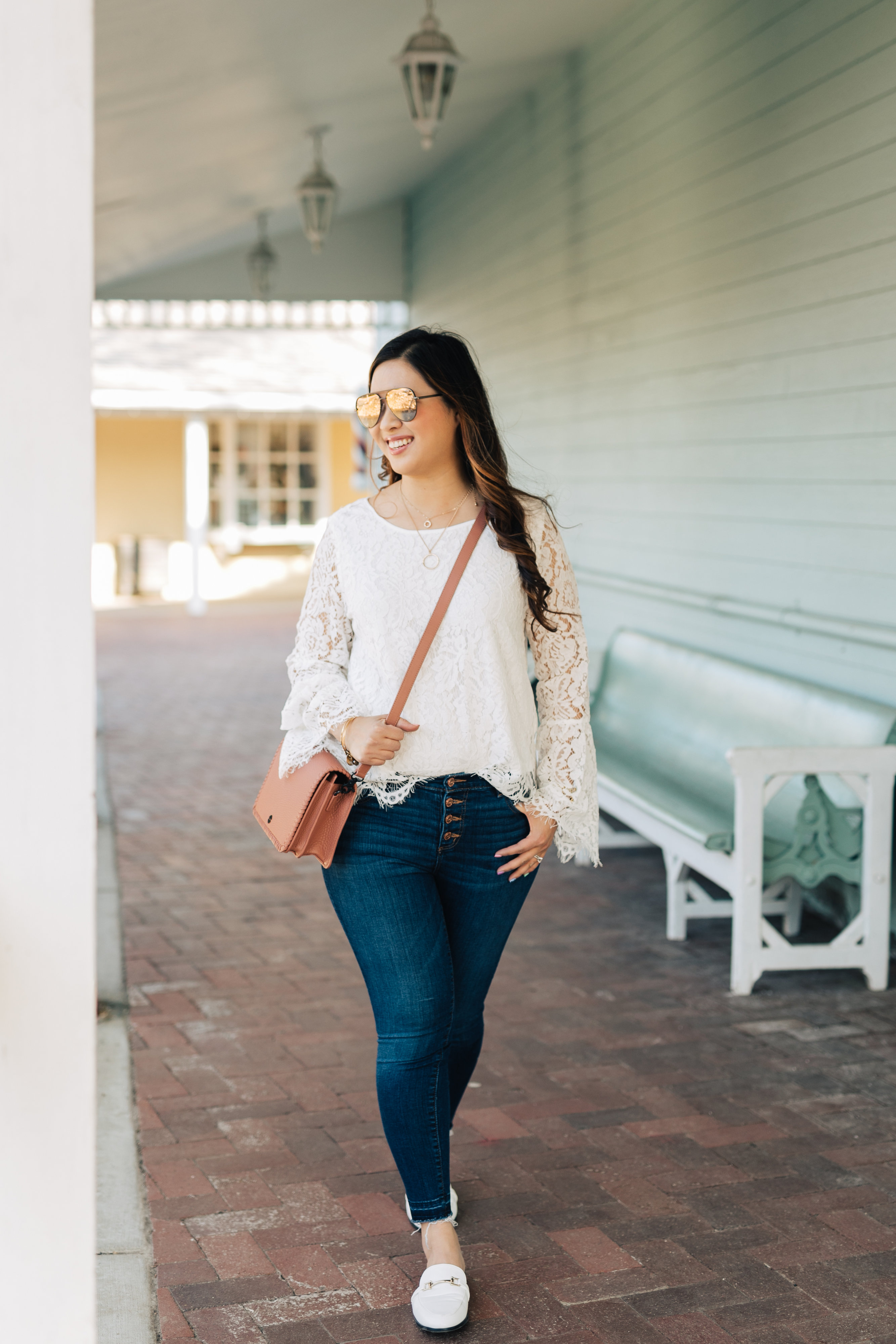 Outfit #2
This one might be my favorite looks because this lace top is just beautiful! I love that it is super affordable, good quality, comes in 3 colors and is shipped with 2-Day Shipping! I paired it with some dark skinny denim that are more of ankle length and slipped on my mules. I decided to finish the look with some pink accessories.
Outfit Details: Lace Top | Jeans | Mules | Bag | Sunglasses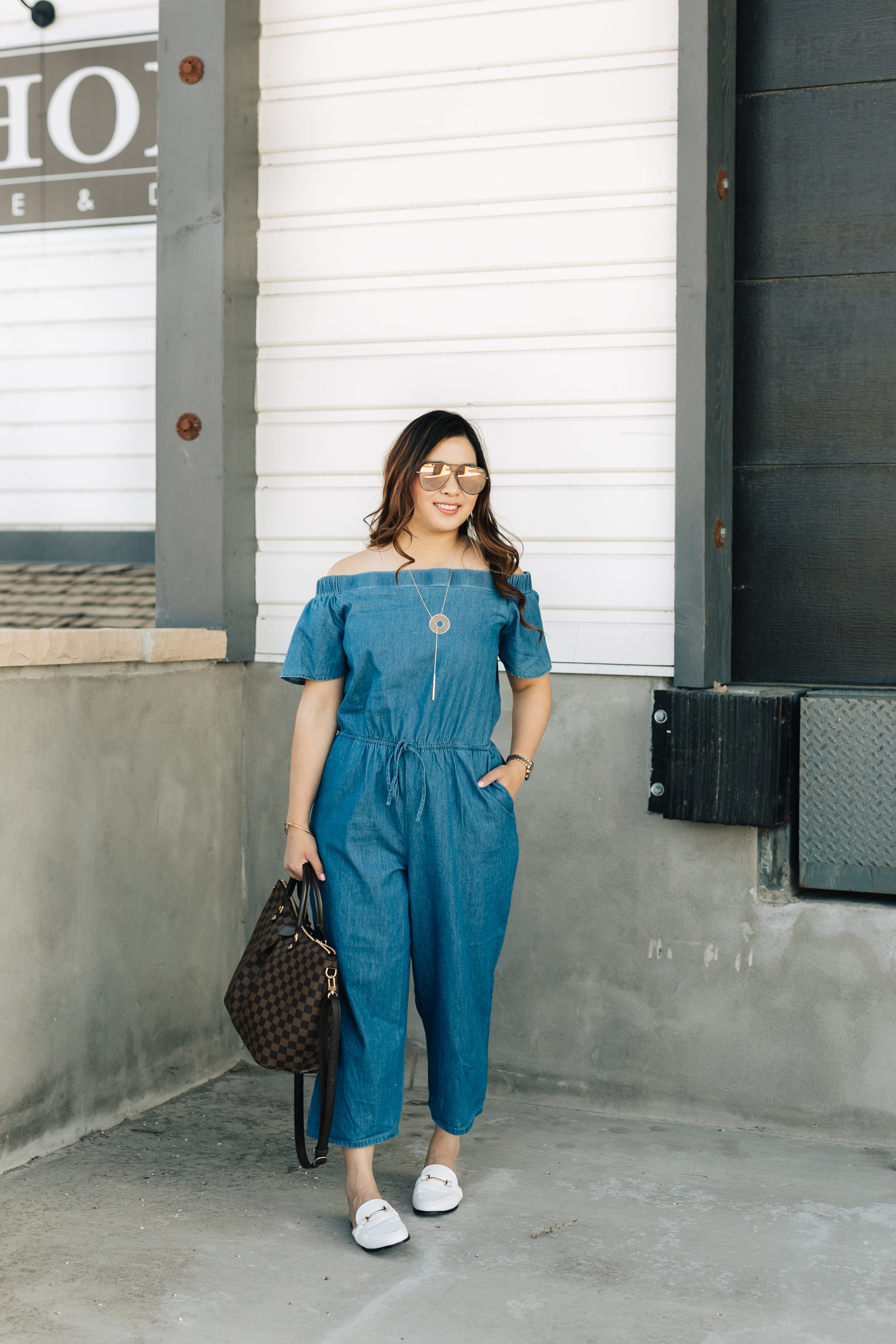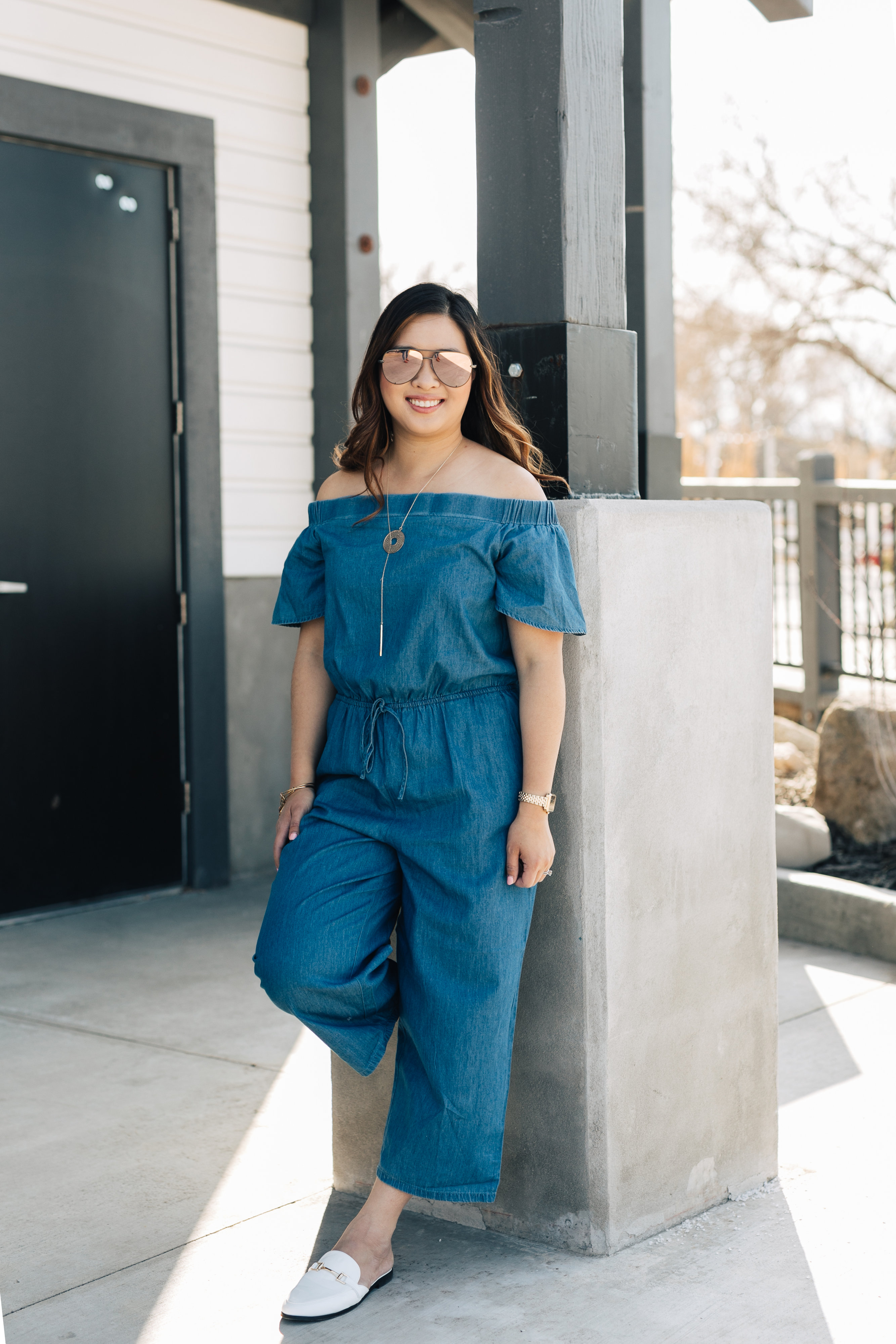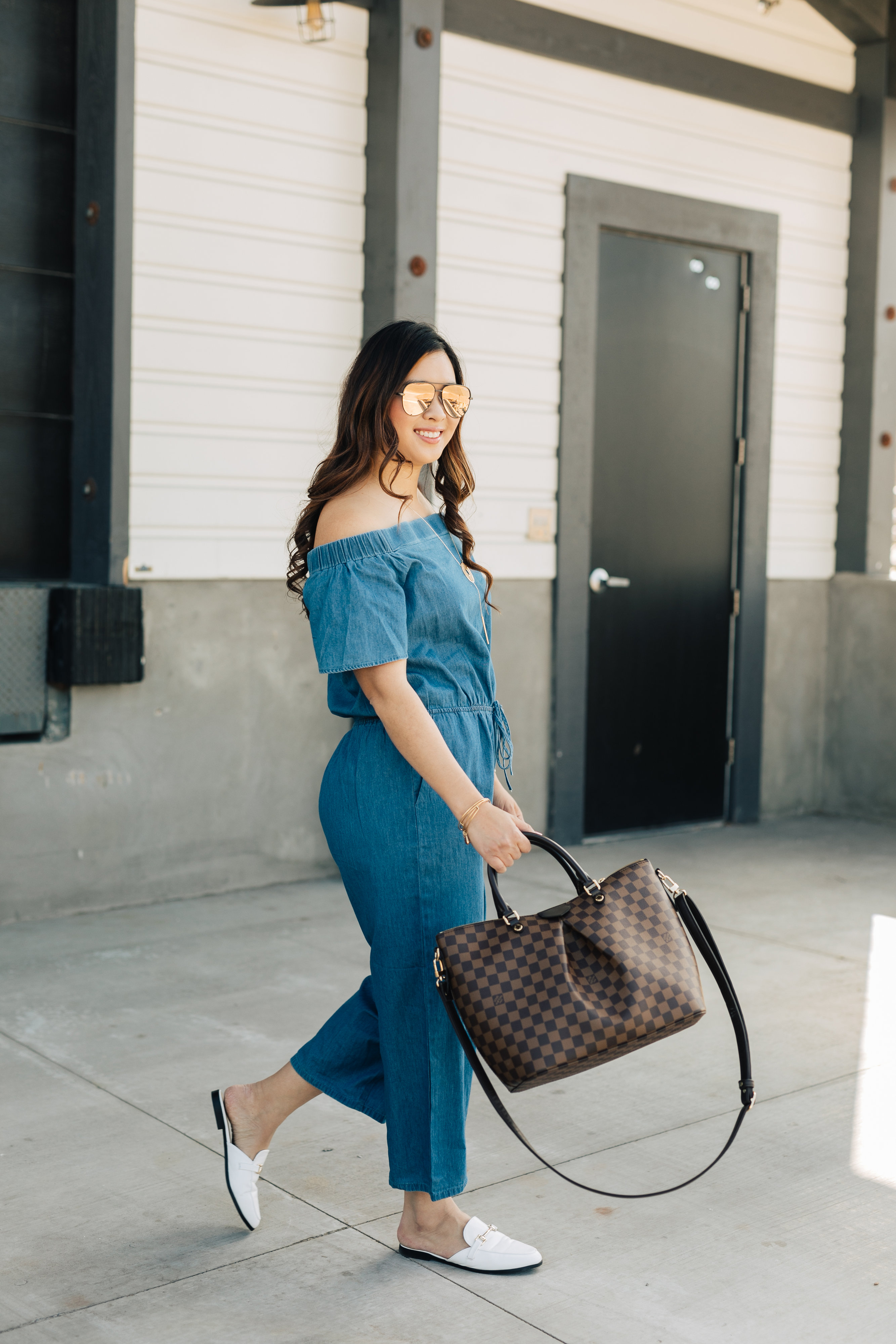 Outfit #3
The last way to style these white mules is with a chambray blue jumpsuit! Jumpsuits are really such a no-brainer of an outfit, usually pretty comfy and they look great with mules (especially this one since the legs are a bit cropped). I also love that this jumpsuit is wide leg and can really be accessorized up.
Outfit Details: Jumpsuit | Mules | Bag | Sunglasses | Necklace
Photography by @brittanynikolephoto
Are you sold on the mule trend yet? I feel like I can never have enough pairs!