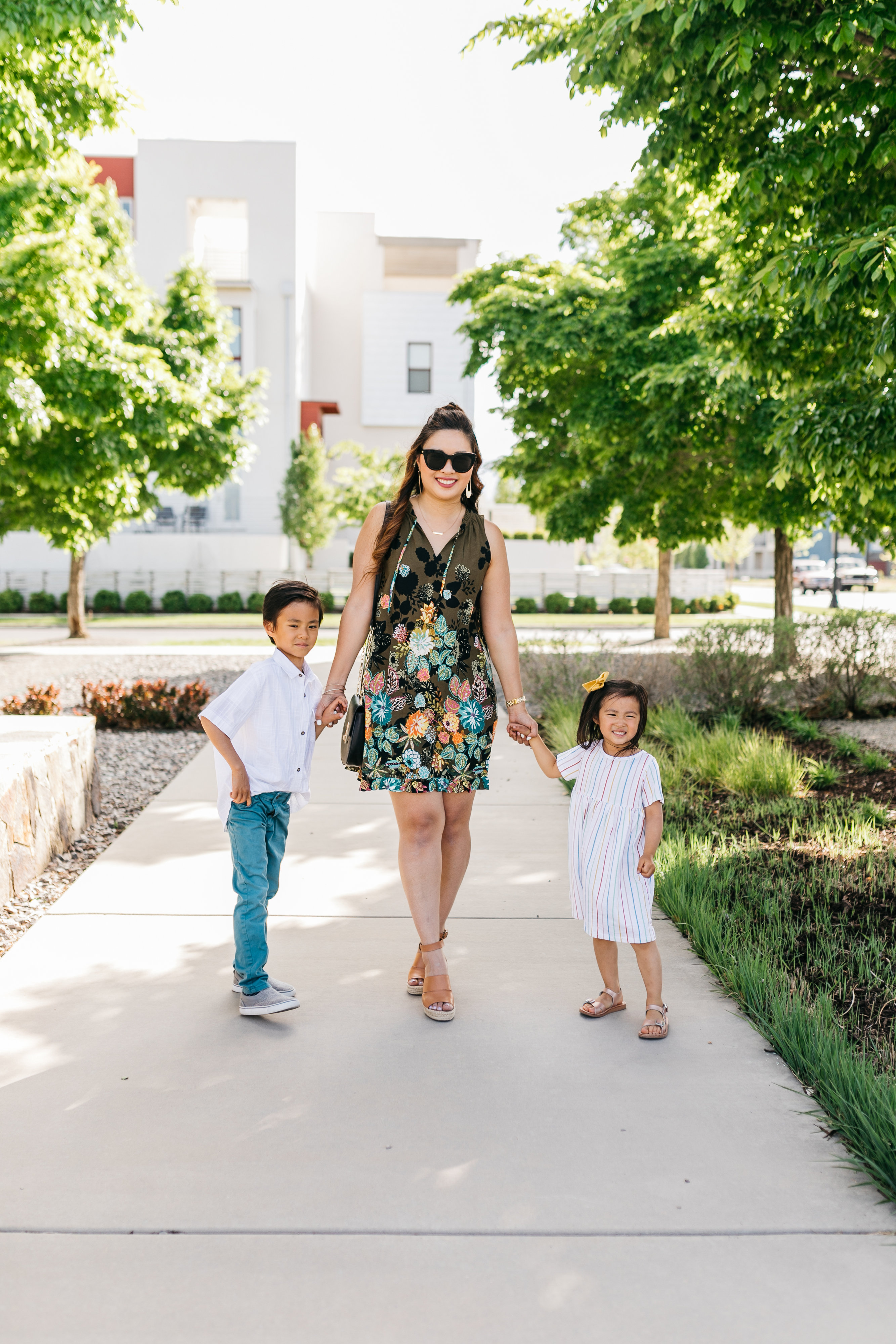 Mother's Day is around the corner and of course it's one of my very favorite holidays! I know that Marvin has something special planned for us, the kids have been making a variety of gifts at school, and I am definitely looking forward to Moms and Muffins breakfast at their school. But let's be honest here, moms should be recognized every day! This time of year really marks the beginning of when holidays, bridal showers, weddings, graduations, baby showers, etc. are in full swing! I know I get asked a lot about what to wear for this and that occasion so I wanted to share some occasion dress ideas from LOFT to get your creative outfit juices flowing! Whether you are wanting to dress for a more casual beach vacation to a cocktail party, they've really got all the options covered!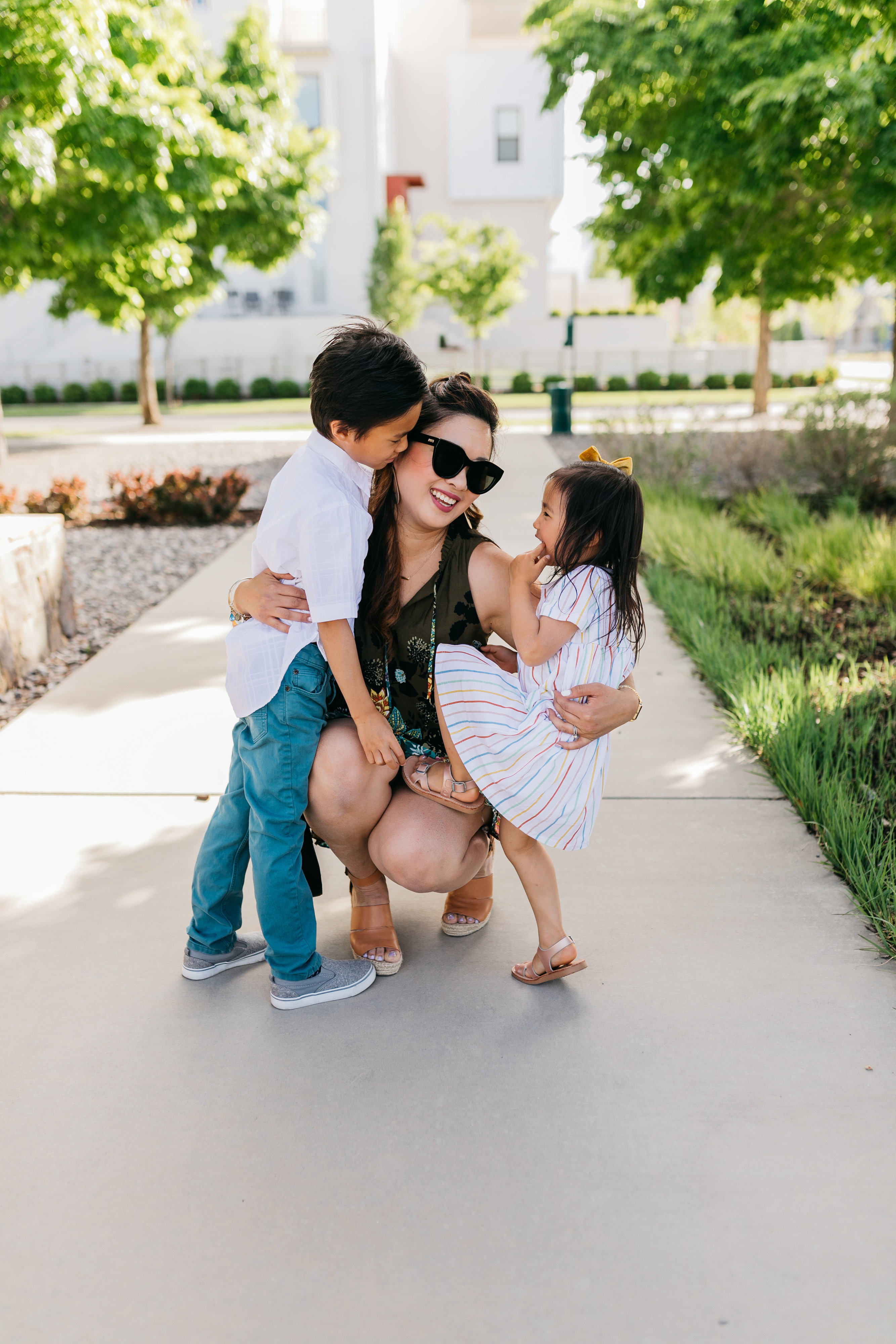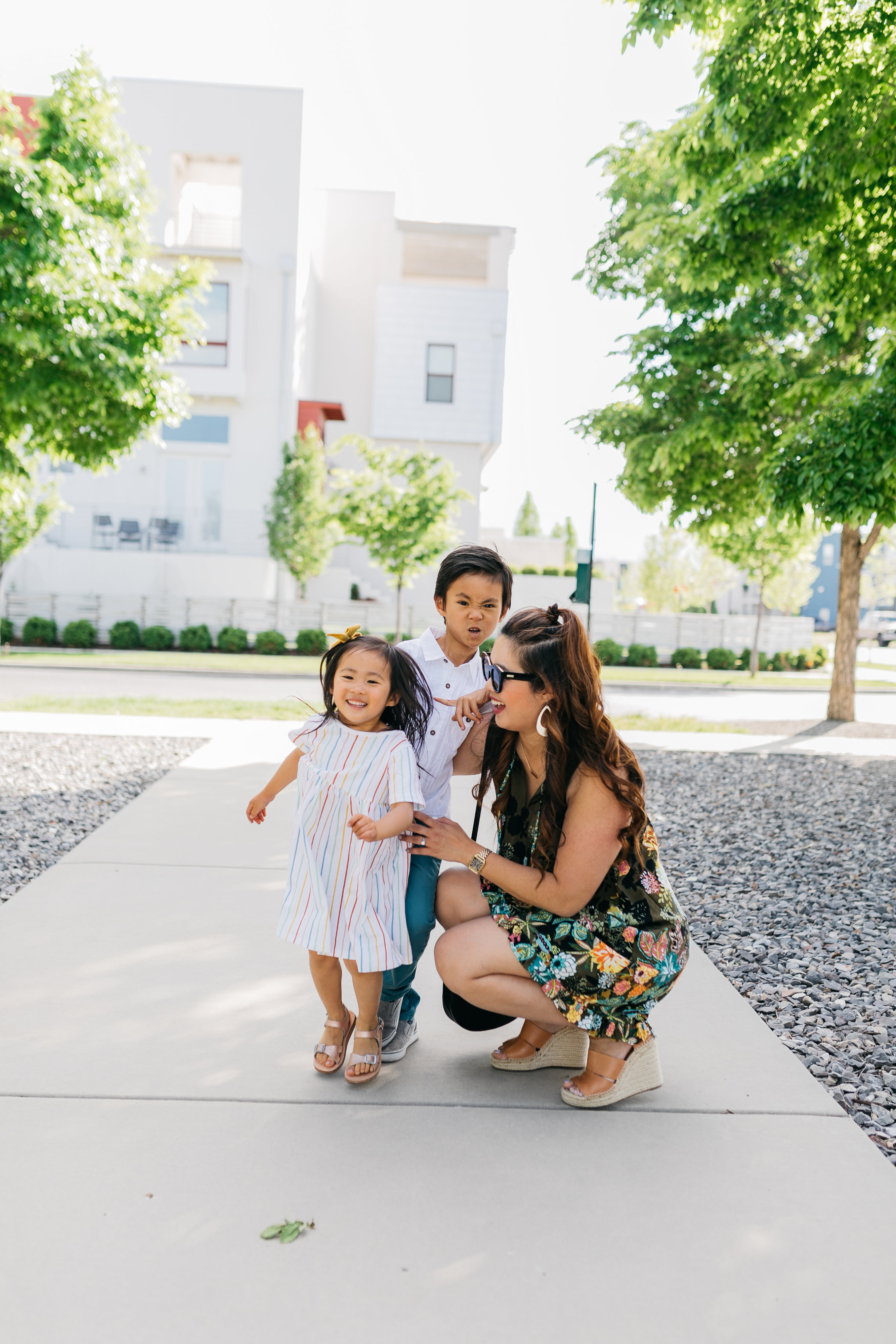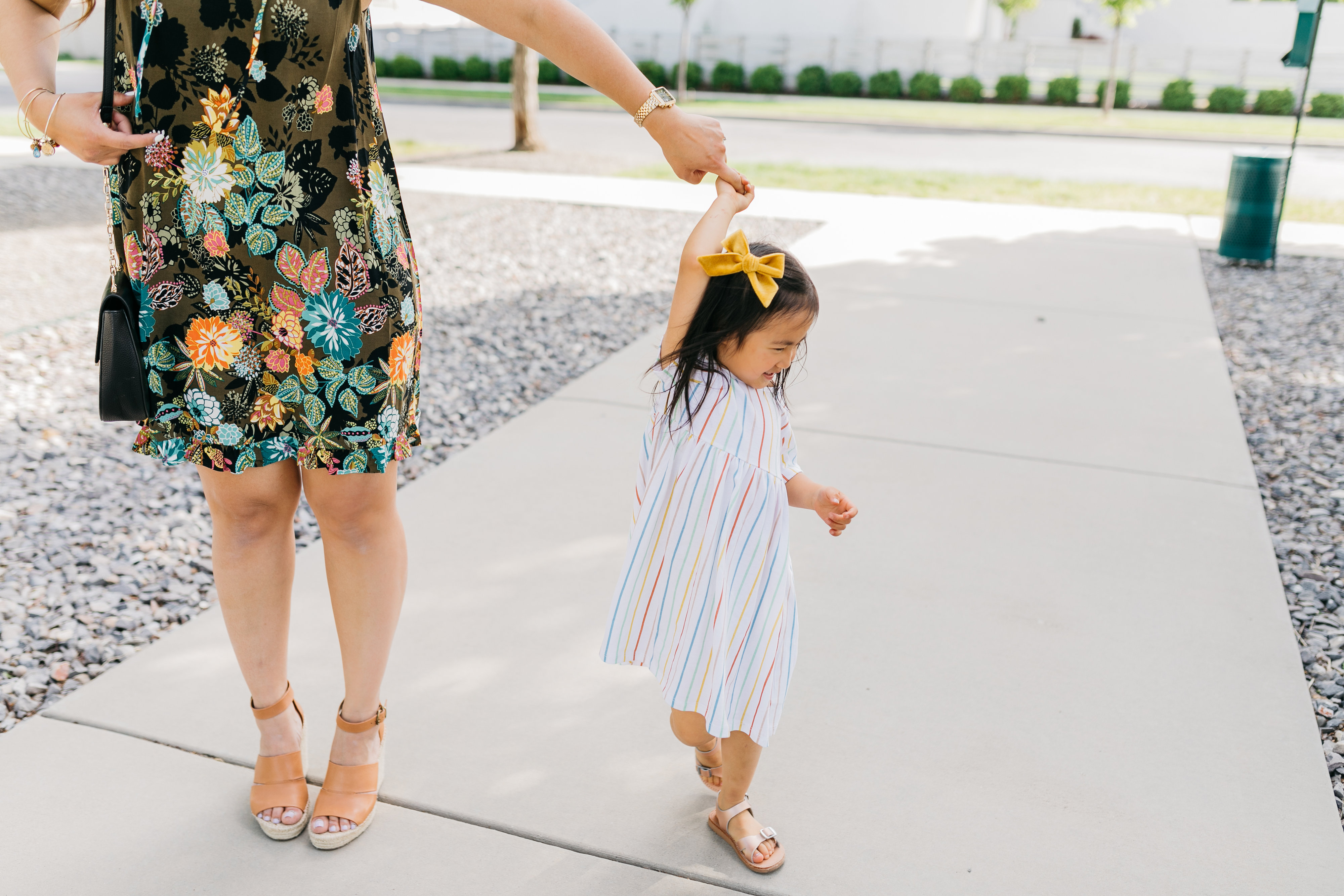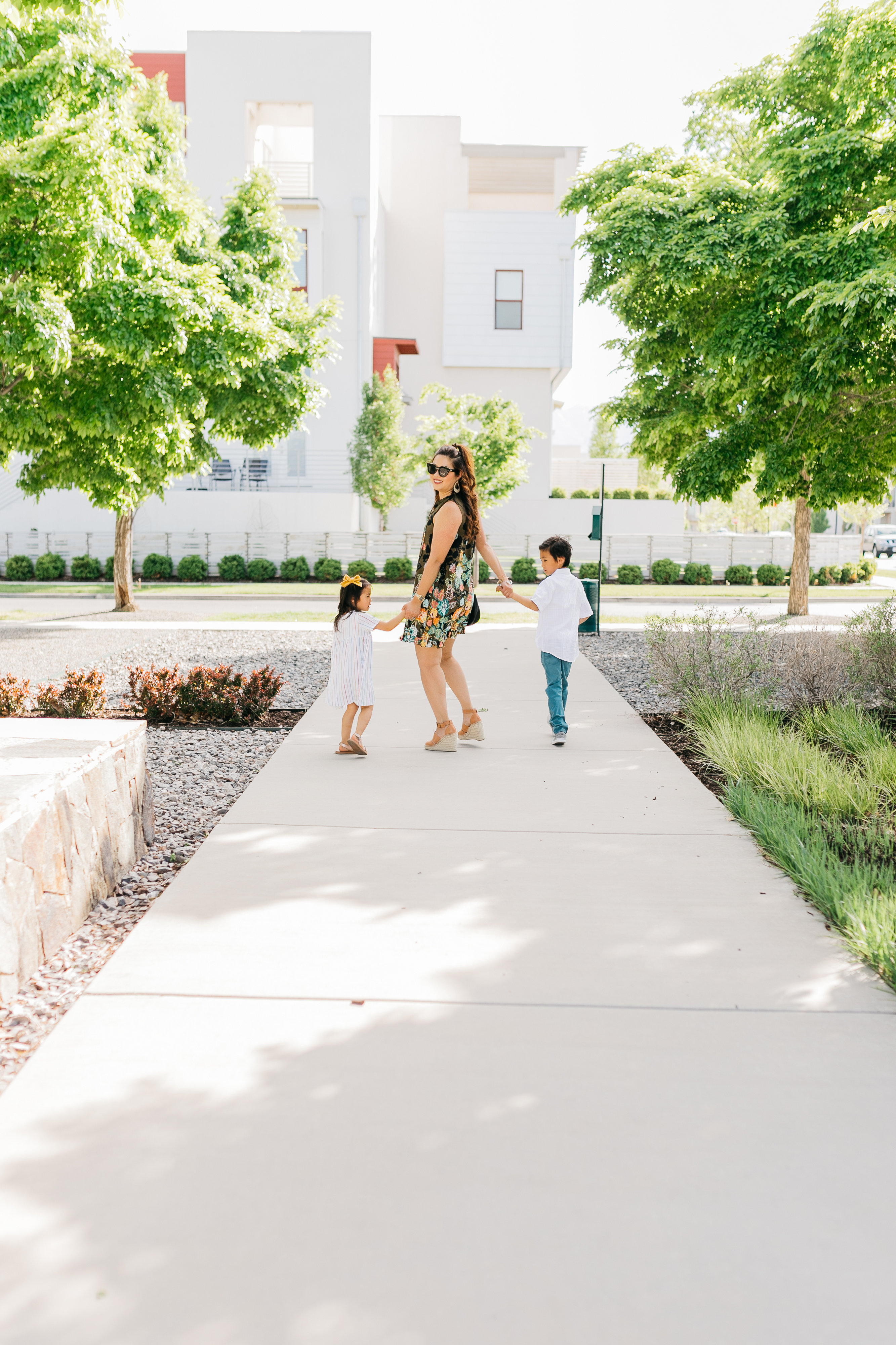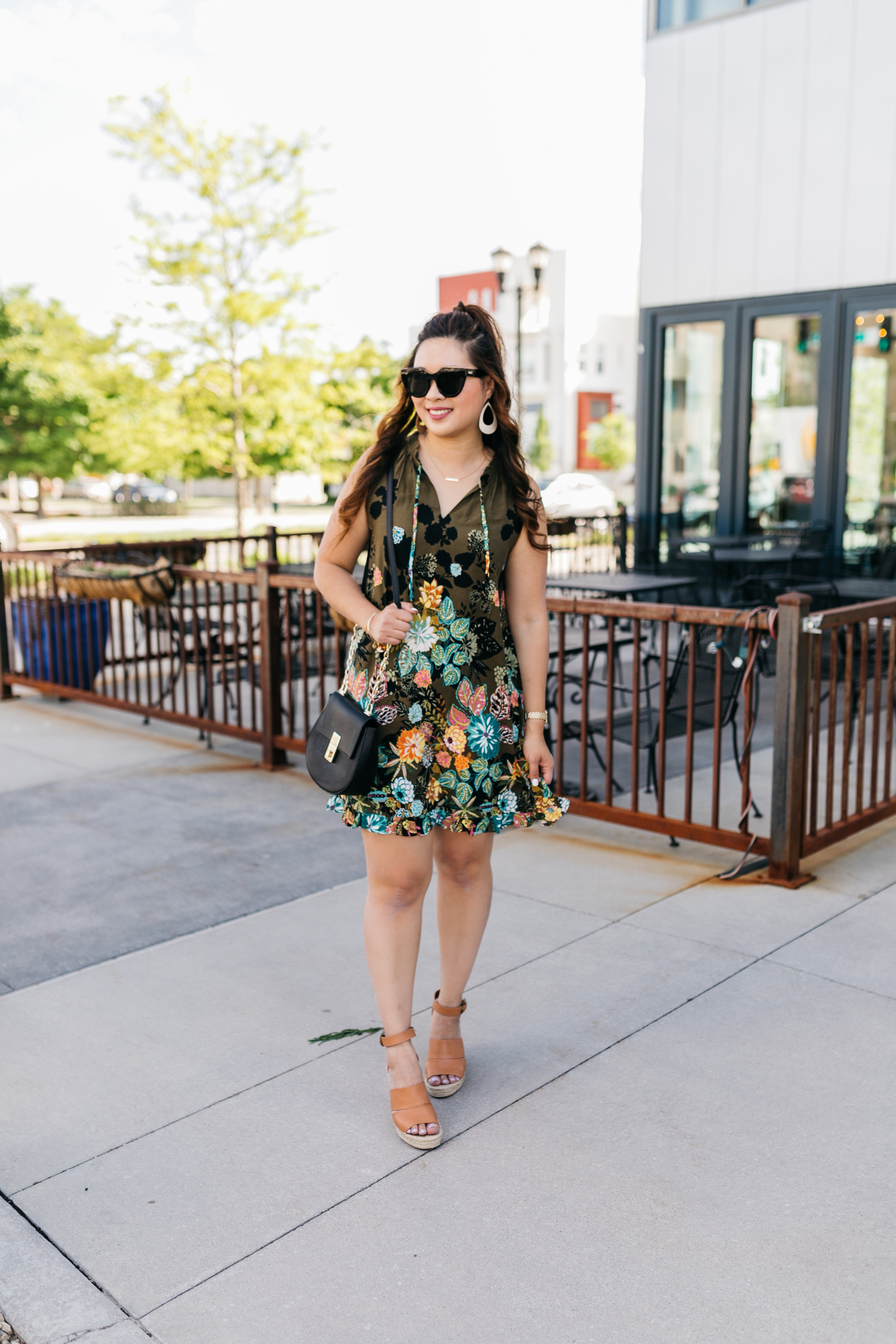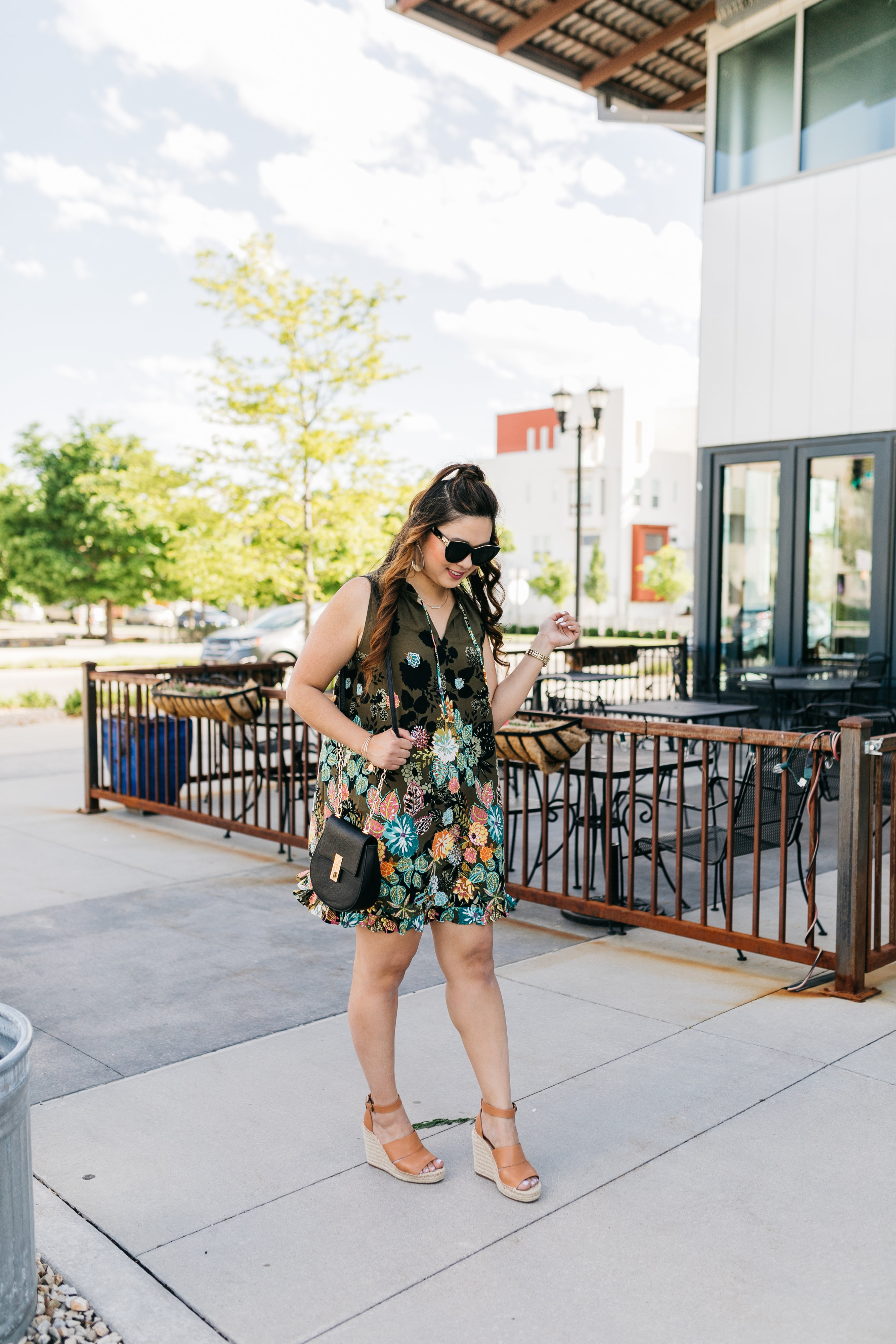 This Coral Springs Tie Neck Dress is all sorts of amazing. I love the cut of this dress with the little ruffle on bottom hem, the colors in it are amazing, and I love how it flows. This dress would be perfect to wear for a baby shower or even a tropical destination wedding.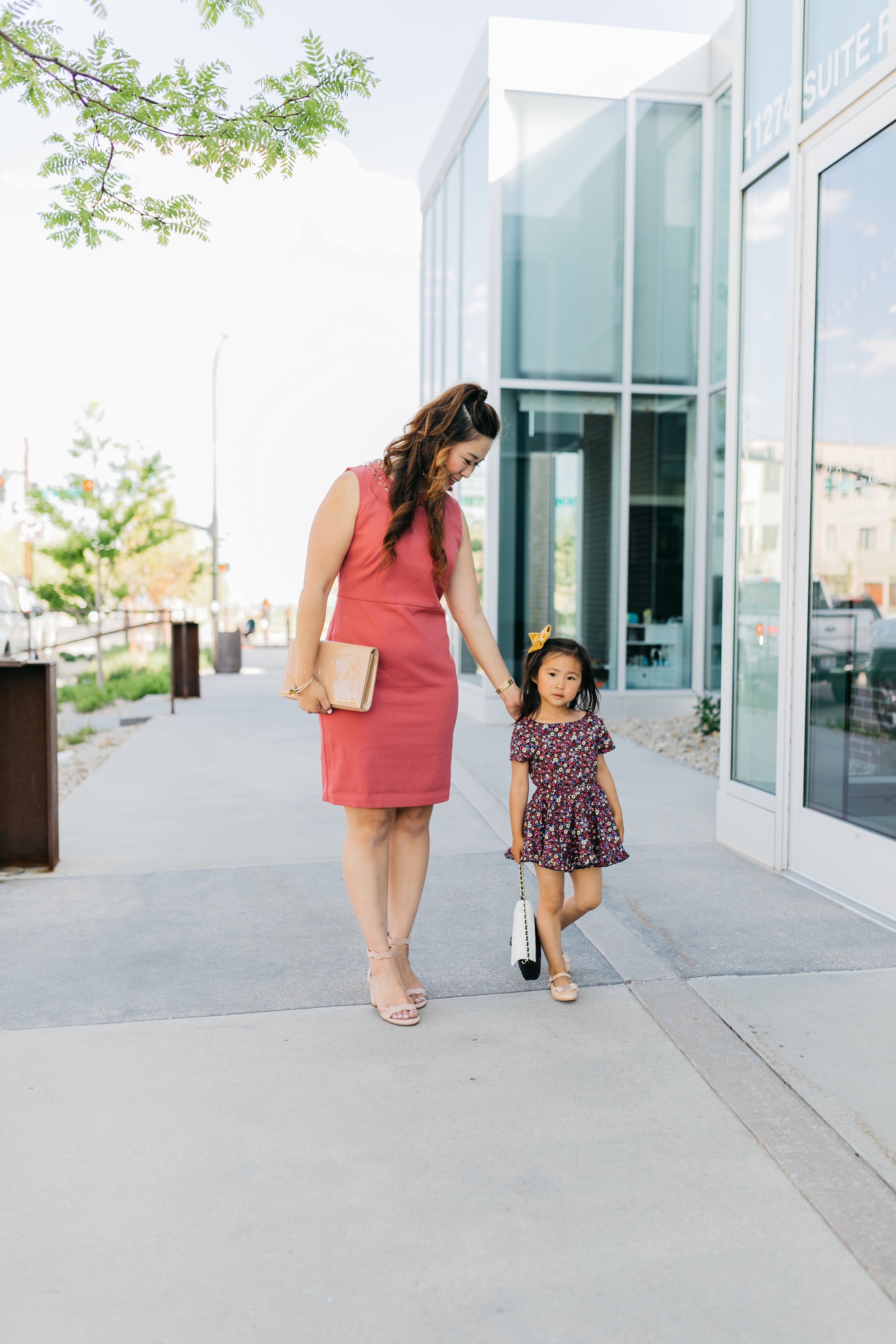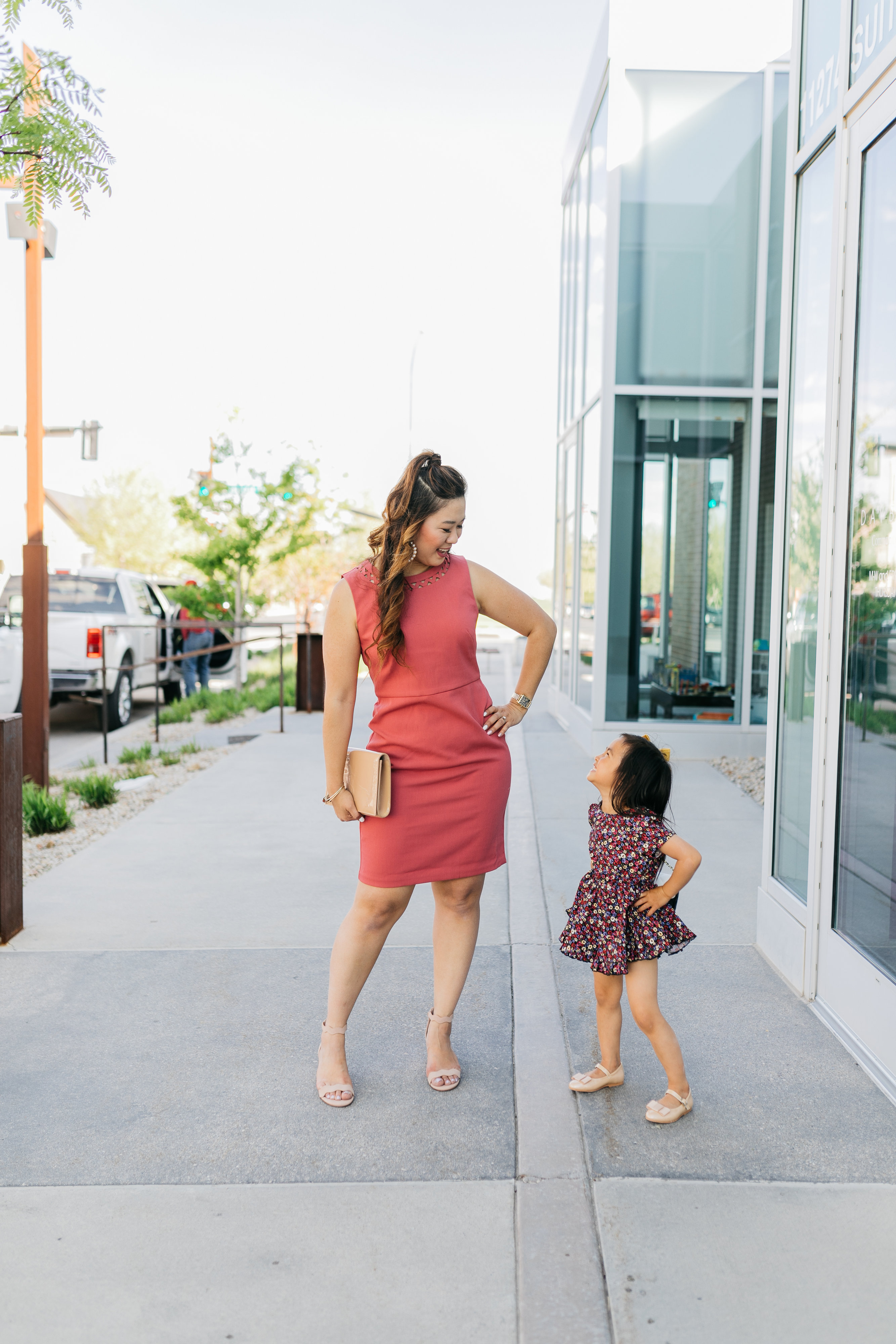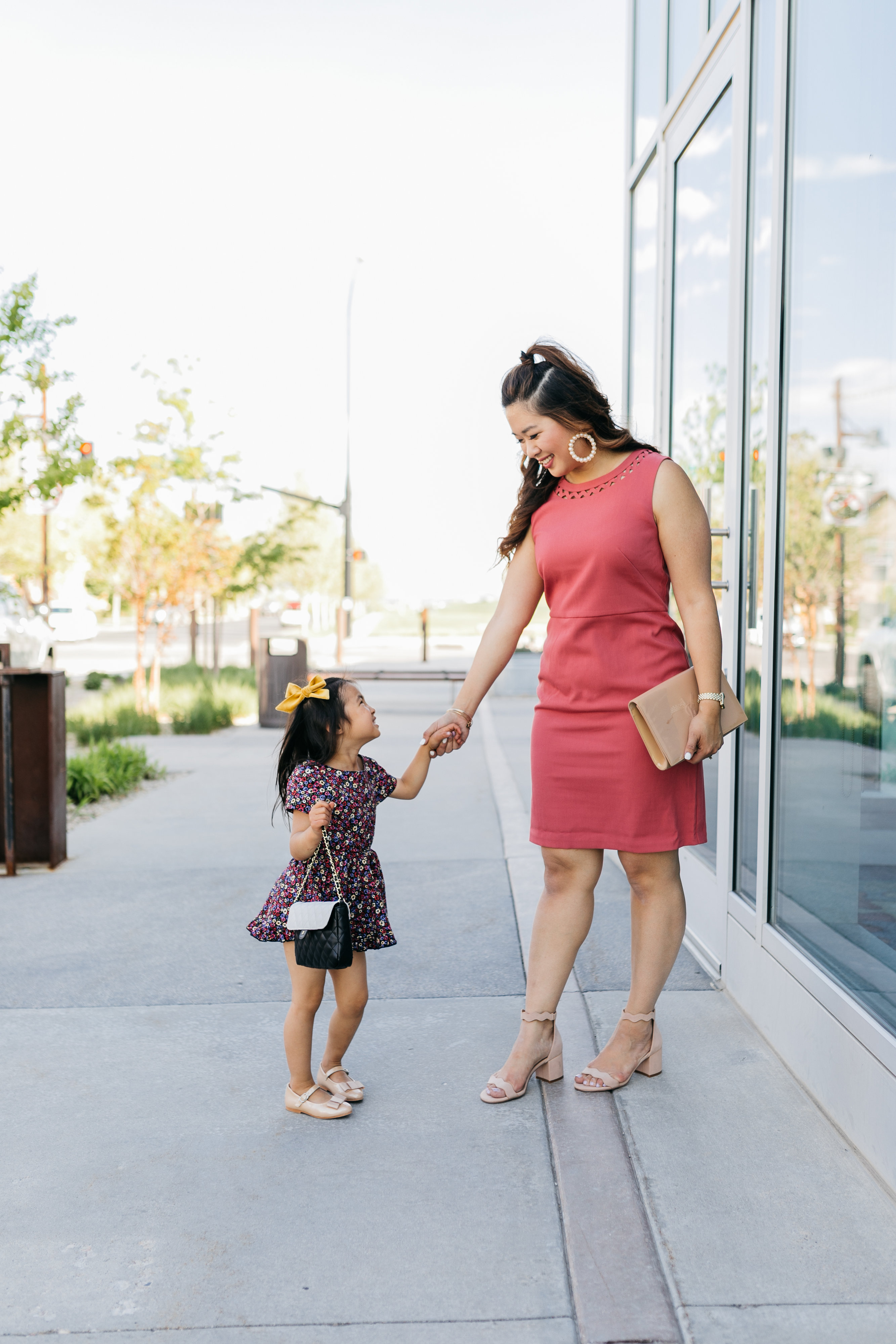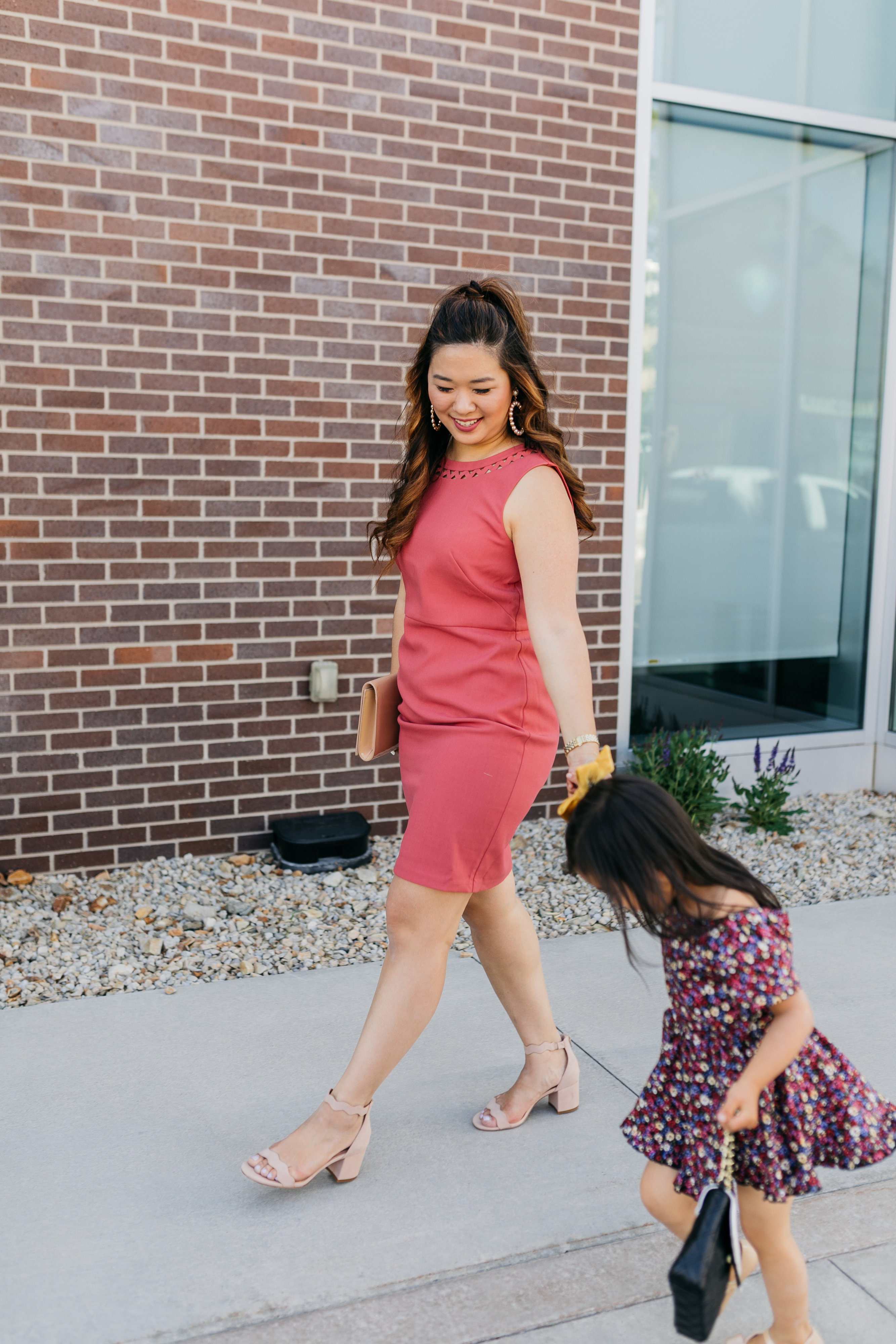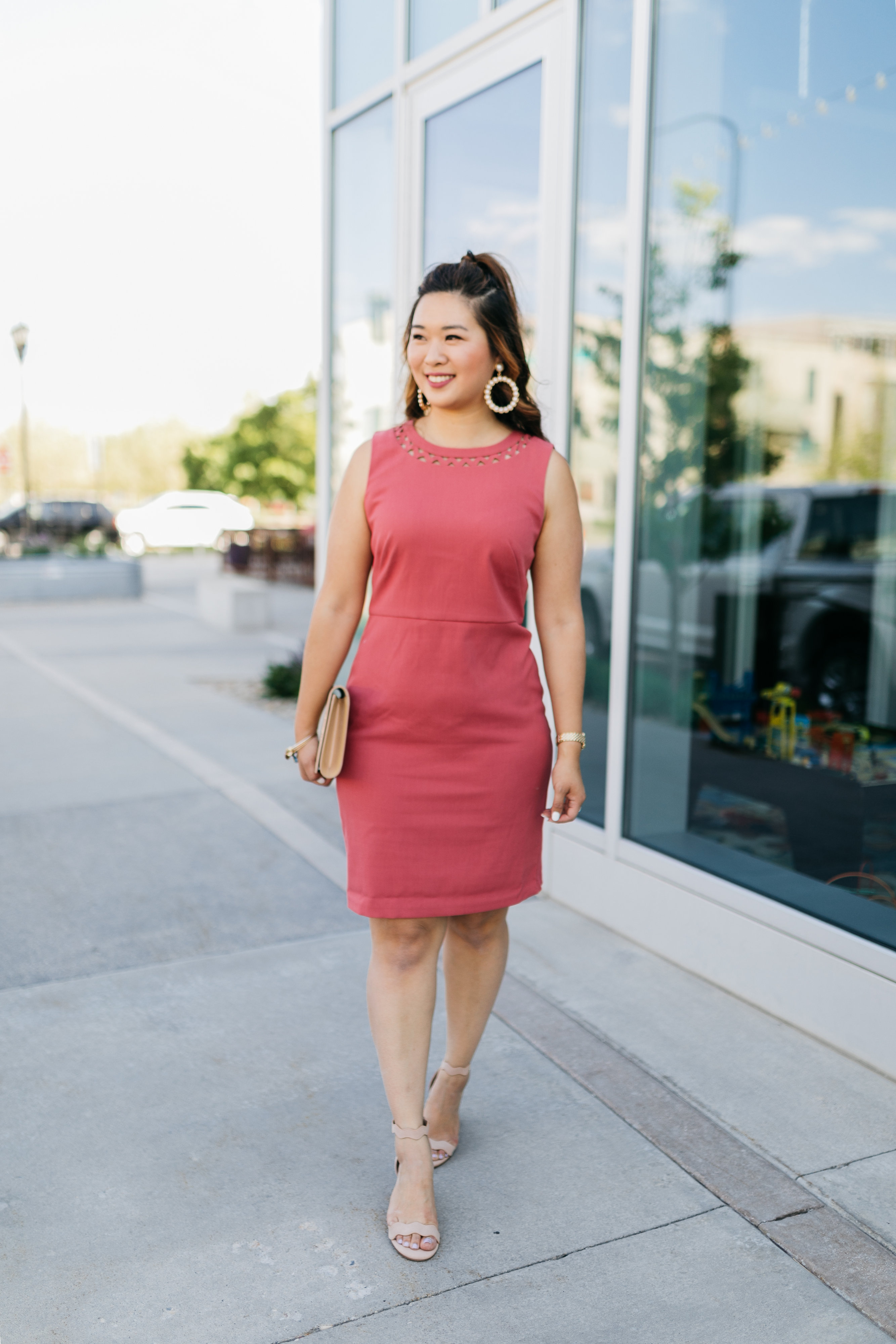 Dressing it up a bit, this Cutout Sheath Dress is all sorts of fabulous with it's silhouette, cut out details and the pretty dusty rose color. I could see this worn for a graduation or wedding for sure, or a bride could wear this for her rehearsal dinner! I love it worn with some fancy heeled sandals (these scalloped ones are fun) and a great pearl earring!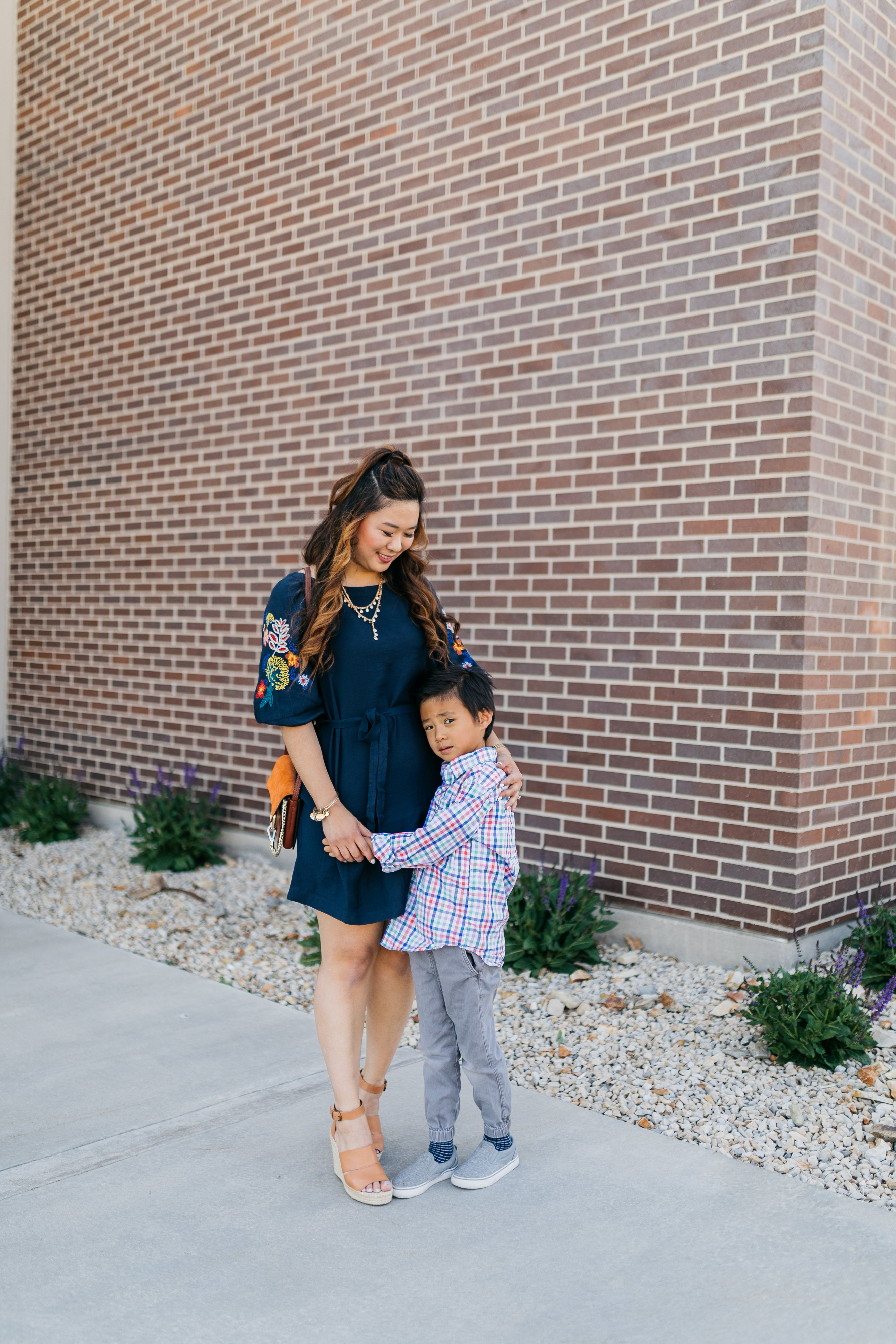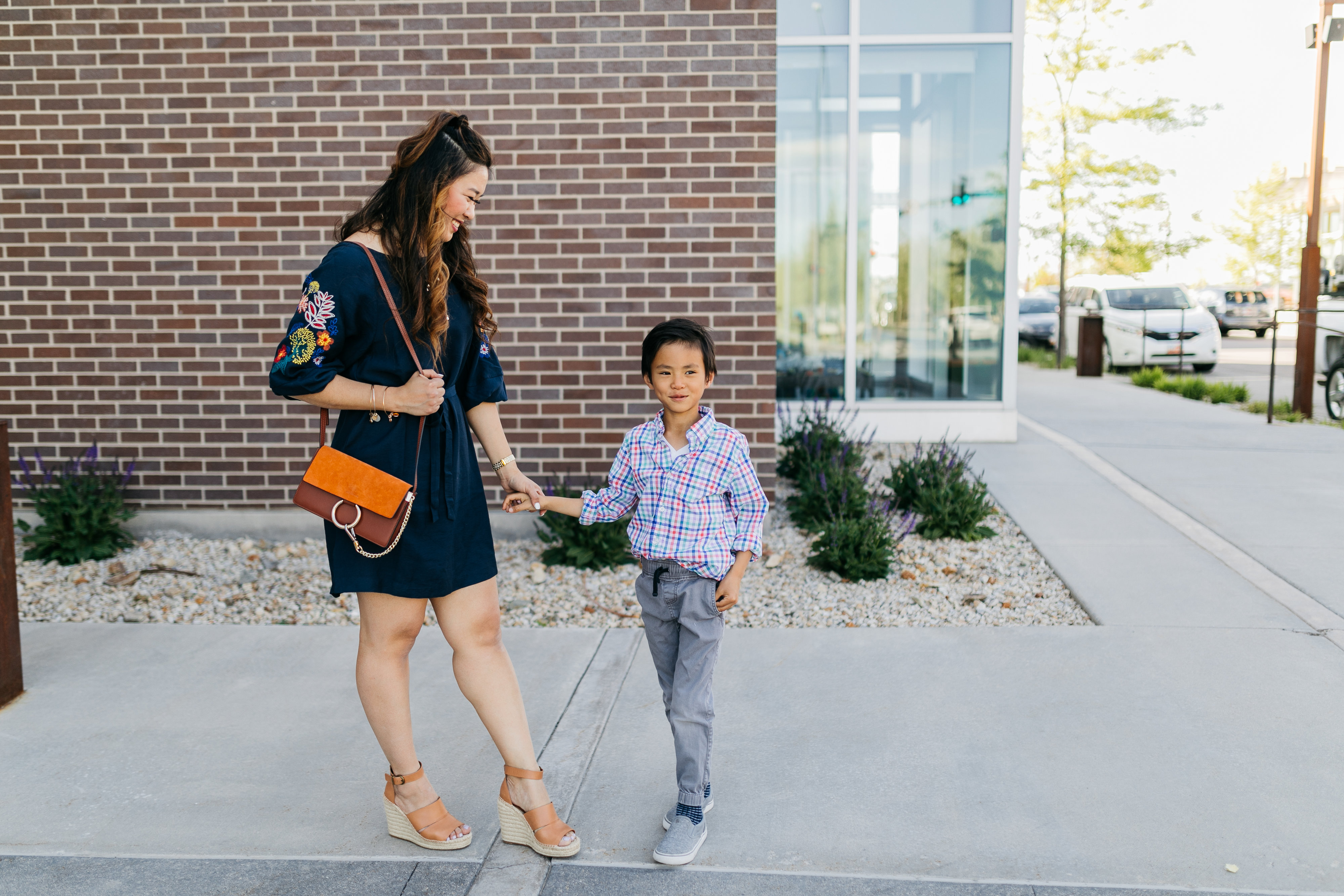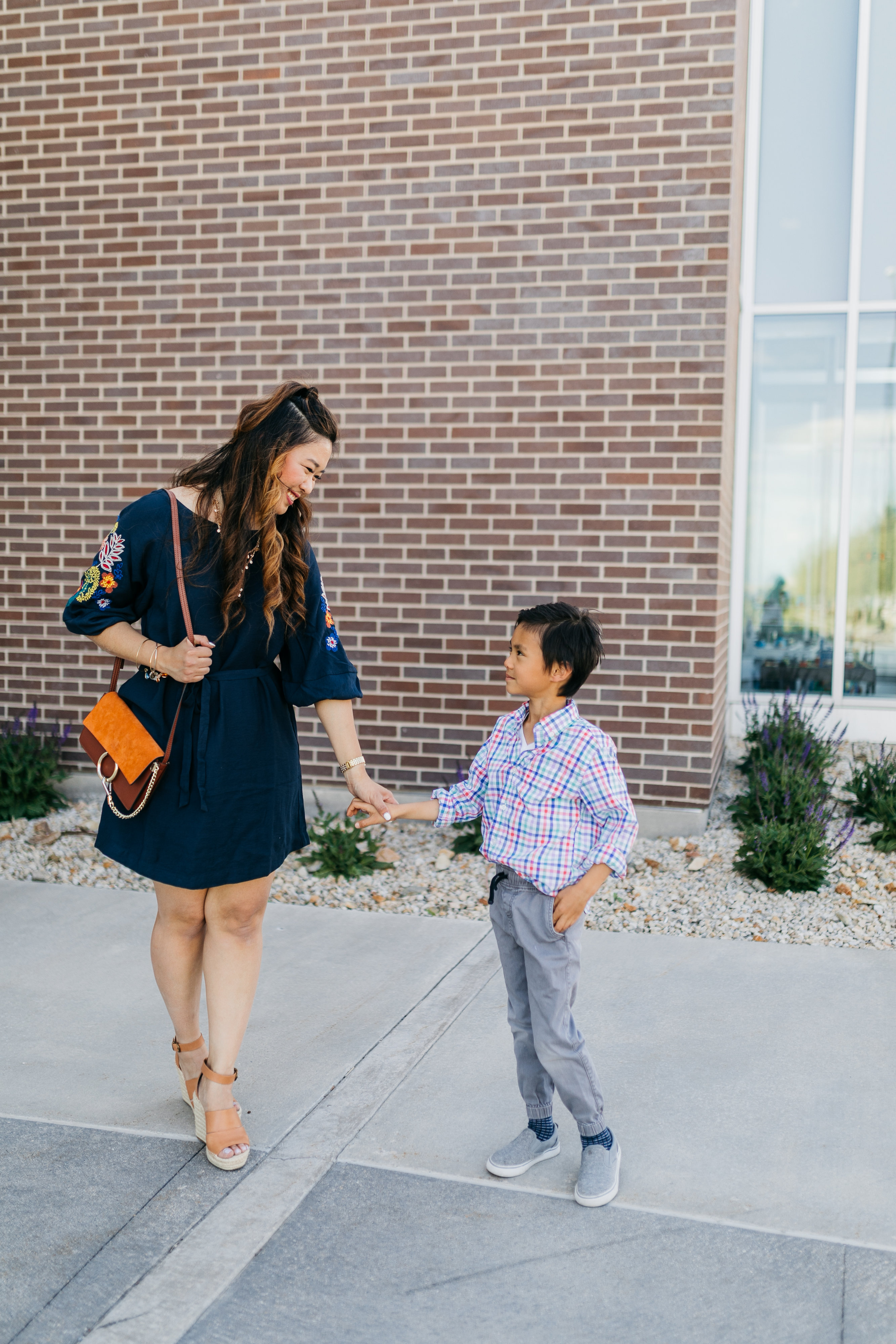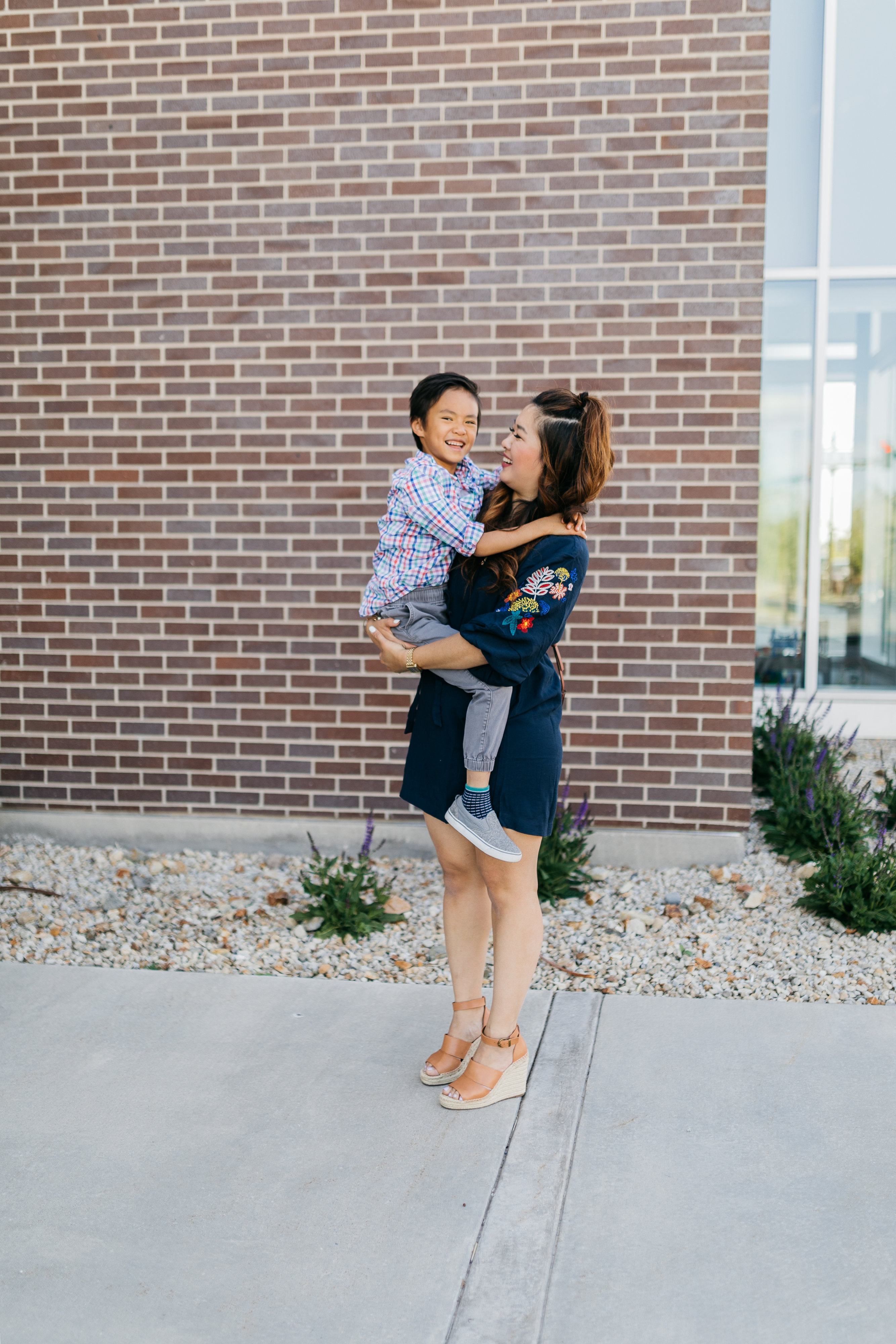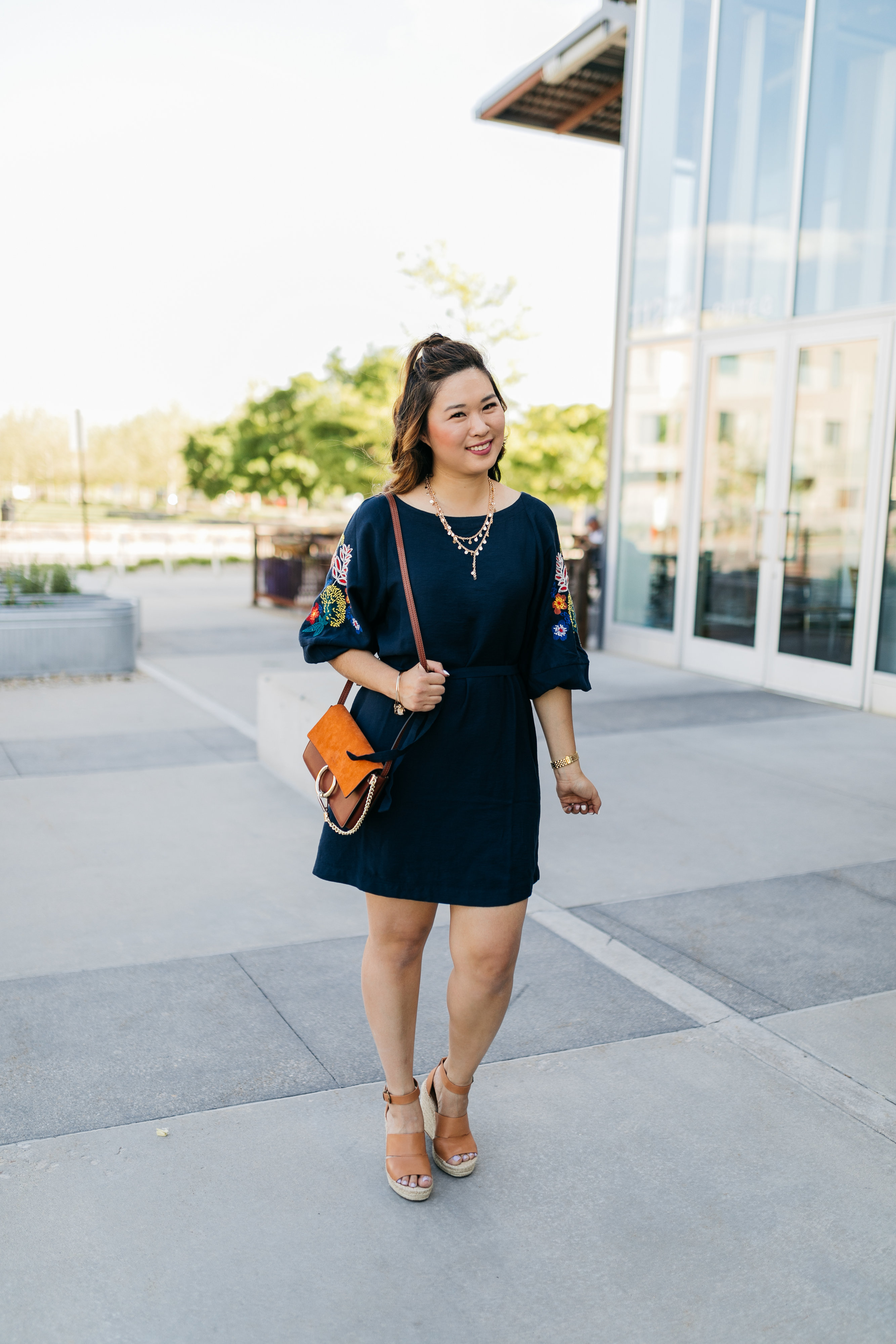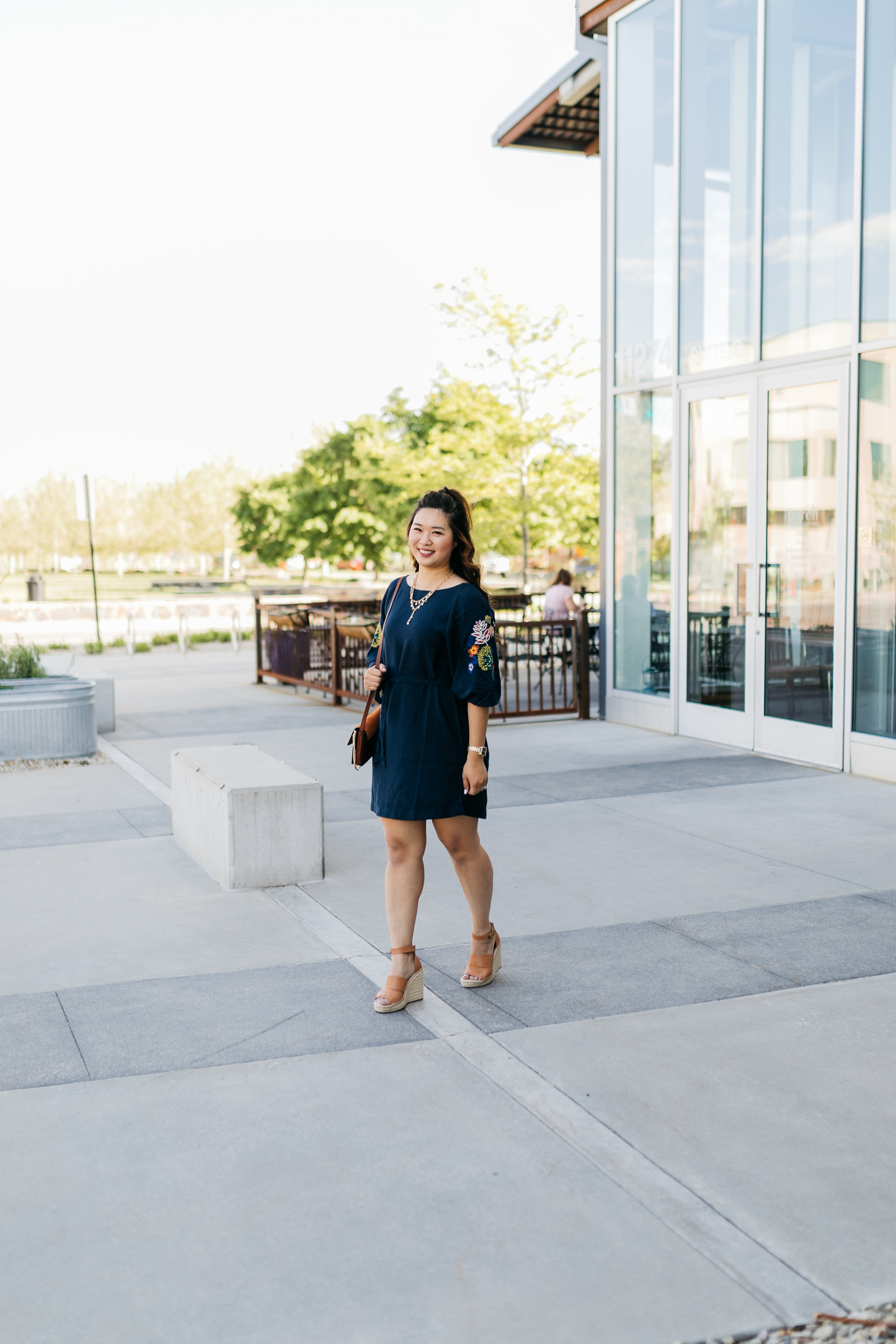 And lastly, this Embroidered Floral Tie-Waist Dress is what I will be wearing on Mother's Day this year! It's the perfect little dress with a tie that gives you shape and the prettiest embroidery on the sleeve. It's an easy dress to with heels or it can even be worn with some white sneakers for a more casual look.
I feel like every time I look away, LOFT has some new arrivals up, and my favorite thing to shop for during Spring and Summer are their dresses of course! Use the tool below (click on pictures to shop) some of my other favorite occasion dresses that will take you all through the Summer!
Also, from now until 5/13, Mother's Day, don't forget to use the code: LOVEMOM to get 30% off everything + extra 10% off!!
Thank you to LOFT for sponsoring today's post! All opinions expressed are 100% my own. Thank you for supporting the brands that I work with!